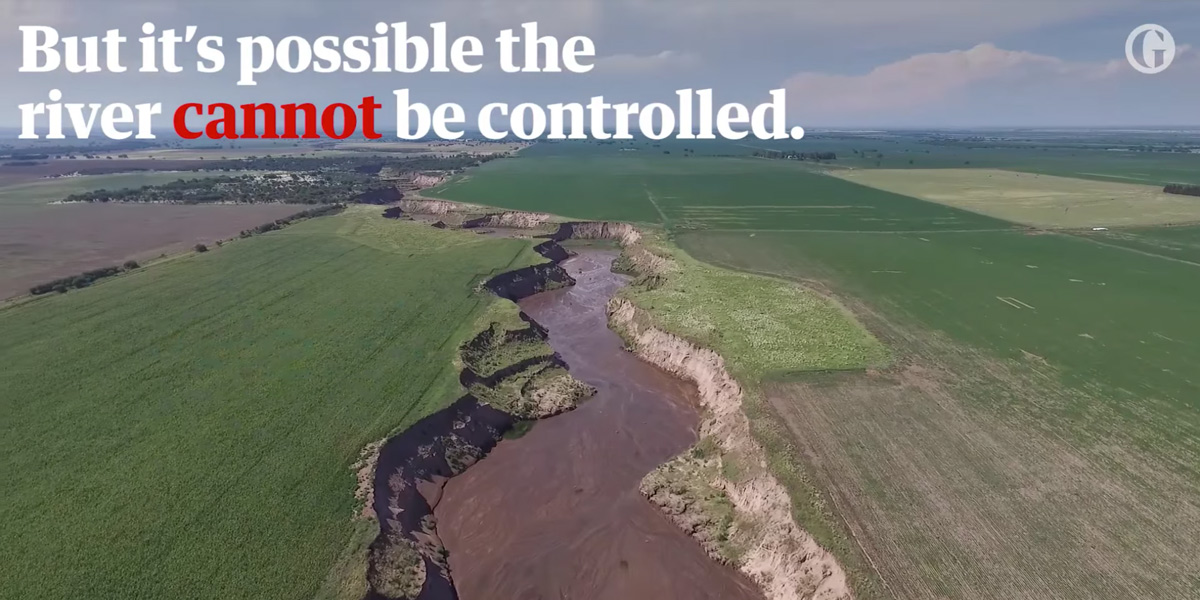 A new watercourse has appeared in Argentina. It is playing havoc with farmland and roads and even threatening a city – but it also highlights the potential cost of the country's dependence on GM soybeans. Unlike the deep-rooted forest it has replaced – which absorbed large amounts of groundwater all year round – soybean has short roots and grows only a few months of the year. This has caused aquifers to rise and increased the speed of the subterranean flow – triggering the collapse of the area's permeable soil.
A California Appellate Court has sided with the State of California and Center for Food Safety (CFS) in affirming that Monsanto's glyphosate pesticide can be listed as a probable carcinogen under Proposition 65. Monsanto's lawsuit challenged the 2015 announcement by California's Office of Environmental Health Hazard Assessment (OEHHA) that it intended to list glyphosate, the active ingredient in Monsanto's herbicide, Roundup, under California's landmark Proposition 65. Proposition 65 requires the State to publish a list of chemicals known to cause cancer, birth defects, or other reproductive harm.
Monsanto's six-decade presence in India could be coming to a halt after the Delhi High Court ruled that the biotech giant cannot claim patents for Bollgard and Bollgard II, its GM cotton seeds, in the country. Citing India's Patents Act of 1970, the court said that plant varieties and seeds cannot be patented, thereby rejecting Monsanto's attempt to block its Indian licensee, Nuziveedu Seeds Ltd., from selling the seeds.
The USDA has determined that a wheat cultivar that's gene-edited for higher fibre content doesn't need to undergo the deregulatory process for GMOs because it's not a potential plant pest. Steve Mercer, vice president of communications for US Wheat Associates, an export organization, said the wheat is "not anywhere close to commercialisation". GMWatch advises vigilance.
The agriculture industry hopes CRISPR technology will transform the business, but faces opponents who call it "GMO 2.0". Prof Jennifer Kuzma, co-director of the Genetic Engineering and Society Center at North Carolina State University, says she understands why companies want to stay away from the GMO label, but says referring to the new gene-editing techniques as breeding "seems a little disingenuous". "It is a biotech-improved crop," she says. "Something along those lines would be more honest and is more likely not to come back and bite them in the future if consumers find out it is not really just breeding, it's something more."
Just in case anybody ever had any doubts, BASF has made it clear that it will use CRISPR to develop herbicide-tolerant seeds, driving up herbicide sales. They call this "innovation"!
The battle in Arkansas over dicamba, the controversial and drift-prone herbicide, just got even crazier. Local courts have told some farmers that they don't have to obey a summertime ban on dicamba spraying that the state's agricultural regulators issued last fall. The state has appealed. Meanwhile, farmers can't decide what seeds to plant, because seed and herbicide decisions are tightly linked. Time is short, though, because planting season has arrived.
Syngenta has received confirmation from the US Environmental Protection Agency (EPA) that its Fusilade DX herbicide has been cleared for tank mixing with both XtendiMax with VaporGrip Technology and Engenia herbicides.
A coalition of environmental organizations and farmers represented by the Center for Food Safety (CFS) and Earthjustice have filed new legal papers in federal court seeking the reversal of Scott Pruitt and the Trump Environmental Protection Agency's (EPA's) approval of Dow Chemical's toxic pesticide, Enlist Duo. The pesticide is a combination of glyphosate and 2,4-D, to be sprayed over the top of corn, cotton, and soybeans that are genetically engineered by Dow with tolerance to both pesticides.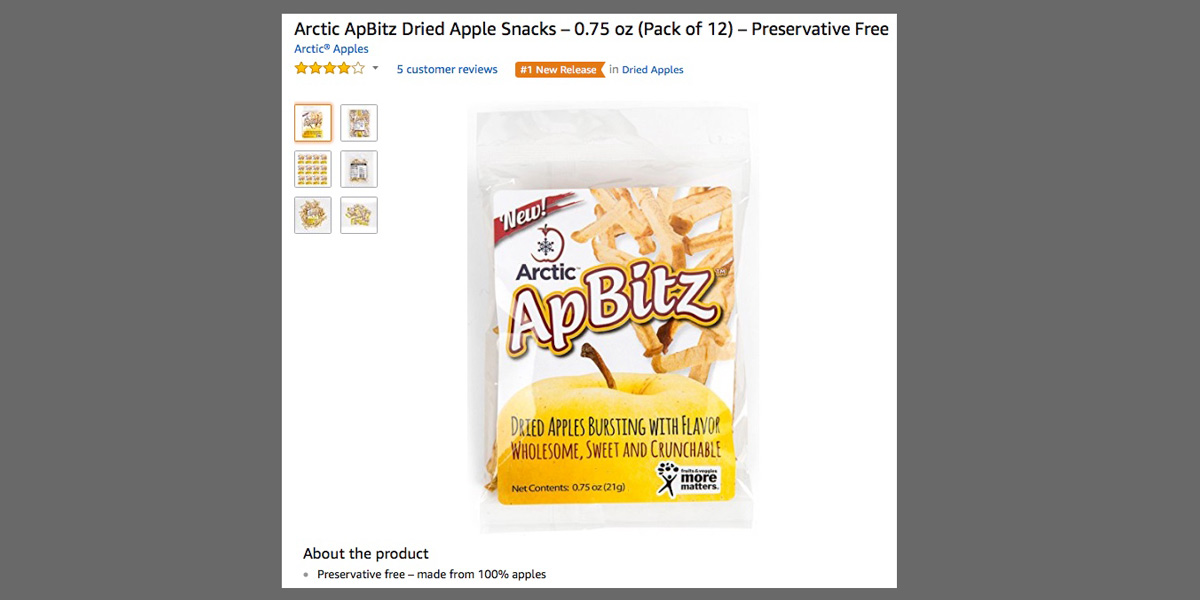 GM Arctic apples are being sold on Amazon without disclosing that they are GM. There's nothing illegal about this, since GM foods do not have to carry a GM label on the package in the US and the apples are not being sold outside the US. However, selling GM Arctic apples unlabelled is irresponsible because they have not been safety tested in feeding trials on animals. Nor have US regulators assessed the health or environmental risks of the GM technique used to develop them.
Everyone loves a feel-good story about the future. You've probably heard this one: high-tech foods enhanced by science will feed the 9 billion people expected on the planet by 2050. Food made in labs and crops and animals genetically engineered to grow faster and better will make it possible to feed the crowded world, according to stories that spin through our institutions of media and education. It all sounds promising – until you look at the realities behind the rhetoric.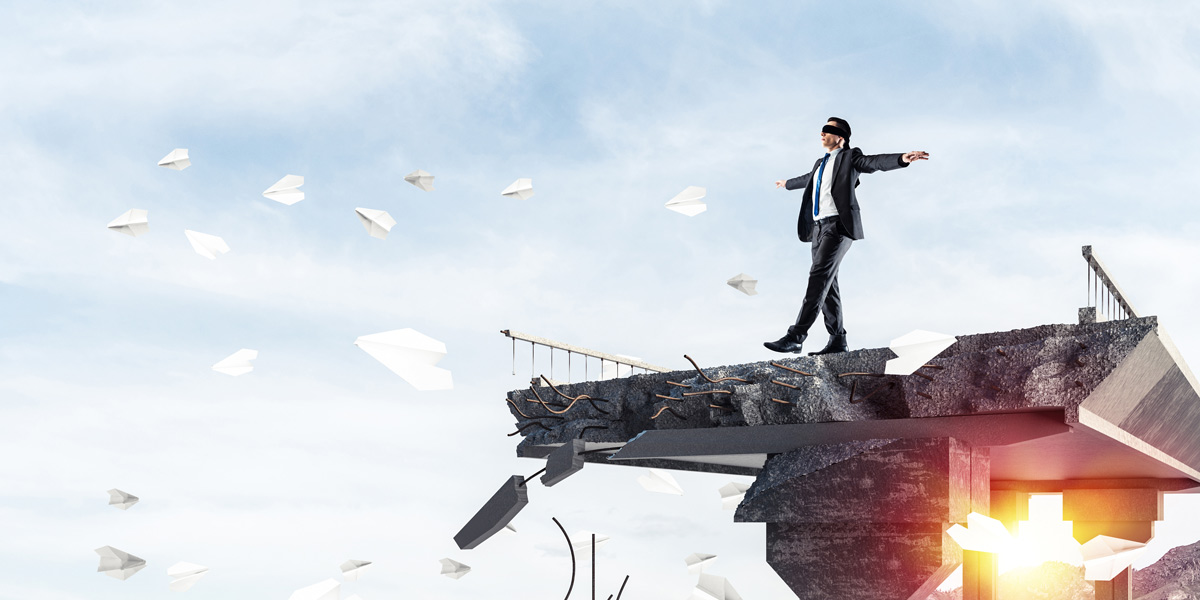 The US Department of Agriculture (USDA) has issued a statement to provide "clarification" on the department's "oversight of plants produced through innovative new breeding techniques which include techniques called genome editing". However, while the statement certainly makes clear the USDA's attitude to new GM techniques, when it comes to the scientific facts, it offers only smoke and mirrors.
The mega-merger of Bayer and Monsanto has cleared its final regulatory hurdle in the US. The approval from the Justice Department came after the companies pledged to sell off additional assets and despite concerns raised by hundreds of food and farm groups. It came weeks after the European Union gave its thumbs up. Russian authorities have also approved the merger. Russia's decision brings Bayer a step closer toward achieving its goal of acquiring Monsanto, which it first announced in 2016 and which it aims to close in the second quarter of 2018.
The Bayer-Monsanto merger will mean four companies would control about 70 per cent of the world's seed markets. This is bad news for farmers, seed diversity and humanity's capacity to adapt to climate change. Farmers are reported to be "terrified" by the merger as they are convinced that it will result in higher prices.
Plaintiffs in 2,400 lawsuits in the US are suing to hold Monsanto accountable for their cancers, which they believe were caused by exposure to the company's Roundup herbicide. The plaintiffs are seeking financial settlements that could amount to billions of dollars – wiping out the $2.8 billion in revenue that Monsanto expects to make from Roundup this year alone. In San Francisco, US District Judge Vince Chhabria has been deciding whether or not scientific experts in these trials were using sound methods to reach their conclusions, and which experts could be called to testify during the upcoming federal trials.
More than 90 percent of pregnant women in an Indiana study had glyphosate in their urine, and higher concentrations were associated with earlier deliveries. This article from Reuters covers research reported by GMWatch a month previously.
Hive-bound young honey bees are being poisoned by glyphosate weedkiller and insecticides gathered by their foraging hive mates, according to new research. The paper demonstrates that glyphosate and neonicotinoid insecticides adversely affect memory, taste and smell in young bees – the very senses and skills required by worker bees for nectar foraging.
Germany agriculture minister Julia Kloeckner says she is finalizing a draft regulation to end use of the glyphosate weedkiller in household gardens, parks and sports facilities. The minister also plans "massive restrictions" on the use of glyphosate in agriculture, with exemptions for areas that were prone to erosion and could not be worked with heavy machinery.
A survey of human urine samples shows that exposure to potentially health-threatening levels of glyphosate has escalated over the past 20 years. Glyphosate use in the agricultural sector rose a massive 300-fold from 1974 to 2014 and nearly 67% of total agricultural glyphosate use in the US since 1974 occurred in the period 2005–2014, when GM crops became widespread. Effects of glyphosate exposure may include increased cancer and non-alcoholic fatty liver disease. Yet regulators are turning a blind eye, writes Prof David Schubert.
In Italy, the world's largest pasta maker has cut back Canadian imports of durum wheat – a key ingredient in pasta – because of consumer concerns about the use of glyphosate herbicide.
In a groundbreaking judgement, the Court of Justice of the EU ruled that the health impacts of GMOs could be challenged under the Aarhus Regulation.
Research from China has revealed a new dimension in environmental risk posed by GM plants: additionally inserted genes can enhance the potential for uncontrolled spread into the environment. There is now evidence to show that this is the case for glyphosate-tolerant plants.
In a meta-analysis, Pellegrino et al (2018) claim to have found evidence that GM maize performs better than conventional maize in regard to higher yield and lower concentrations of mycotoxins. Further, it is claimed that non-target organisms are not affected by the toxins produced in the GM maize. These findings appeared in the media, but an analysis by Testbiotech shows that the publication is flawed due to bias in data selection.
In the Philippines, a coalition of farmers, consumers, and environmental activists has called on the government to reject "foreign safety stamps" on GM "golden rice", which might pose risk to public health. The Stop Golden Rice Network asserted that such stamp of approval from other countries might be a ploy to exploit the nation's weak regulations and policy loopholes on GMOs in order to have golden rice released in the Philippines.
The US military has plans to create genetically modified marine organisms that can be used as underwater spies for the military. Fantastic as this idea may seem, the Pentagon's research arm, the Defense Advanced Research Projects Agency (DARPA), has actually launched a new programme that aims to tap into the "natural sensing capabilities" of marine organisms, who are highly attuned to their surroundings, to track enemy traffic undersea.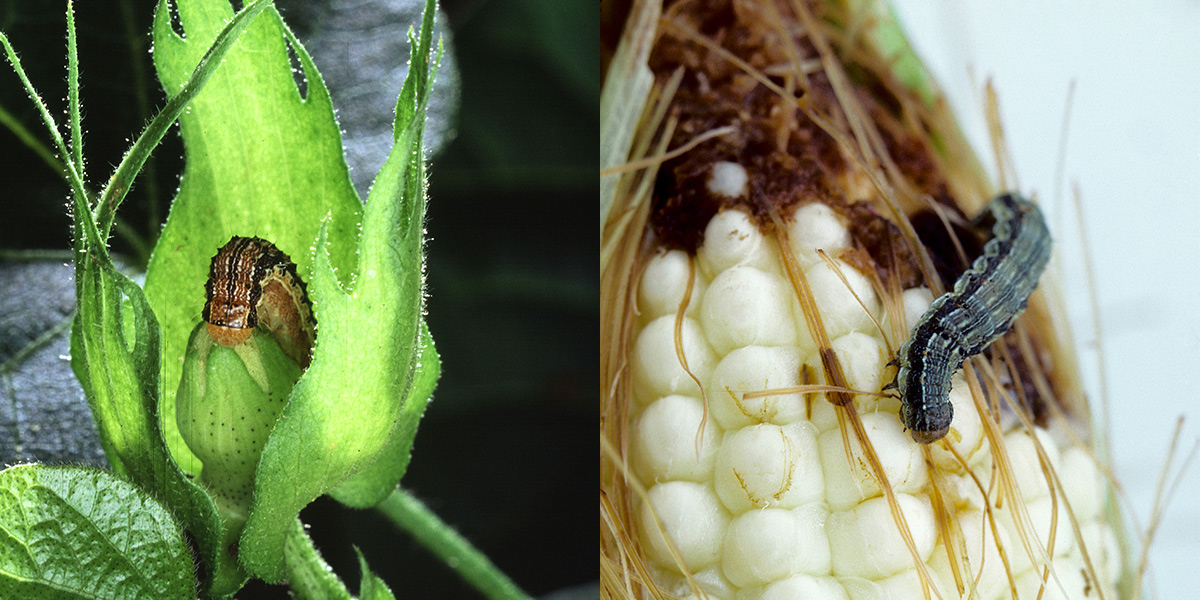 The cotton bollworm and corn earworm are two pests targeted by the Bt toxins engineered into GM Bt insecticidal crops. Both pests have in past years become resistant to these GM Bt toxins. Now a new study has found that the two pests have hybridised, meaning that attempts to kill them with GM or chemical toxins are increasingly likely to fail.
Crops which have been genetically modified so they produce industrial products could be grown in Britain for the first time after scientists applied for permission to the government to start field trials. Rothamsted Research wants to plant GM camelina that produces "wax esters", a lubricant which can be used instead of petrochemicals to keep machinery running smoothly.
Camelina, an oilseed crop, has recently been genetically engineered by Rothamsted Research in the UK to produce the omega-3 fatty acids, EPA and DHA. Now a review of the literature on the potential impact of GM omega-3 crops on ecosystems identifies new risks from these GM crops. For example, the GM camelina's altered fatty acid profile could reduce the learning ability of bees and other insects.
We are sad to report that the Bangladeshi journalist Faisal Rahman, who helped GMWatch in our coverage of the GM Bt brinjal scandal in his country, has died suddenly at the age of 35.
A longtime opponent of GM mosquitoes was found dead in a pool at a Washington DC hotel as she prepared to present a petition with over 200,000 signatures to the EPA.
With spring planting approaching, Chinese provinces are cracking down on illegal trading, testing, and planting of GM seeds.
Demand for organic, certified, or plain non-GM soybeans is expected to rise as consumers want to verify the sustainability of food production and to be able to track its origin, Rabobank said. The biggest increase in demand is coming out of the EU.
The US trade barriers list shows that a post-Brexit US-UK trade deal could let more than just chlorinated chicken into the UK. The US is unhappy about the EU's "cautious" approach to approving GM foods, chemical flavourings in food and the amount of pesticide residue allowed in fruits and nuts. They even think the amount of "somatic cells" (pus) allowed in milk in the EU is too restrictive.
EU Trade Commissioner Cecilia Malmström has reportedly confirmed to French EU parliamentarians that trade agreements such as CETA and Mercosur would remove the right of member states to introduce bans on glyphosate.
The highest court in Europe has ruled that shadowy offshore courts allowing multinational corporations to sue governments under little-known trade rules are not legal. These courts, known as investor-state dispute settlement (ISDS) tribunals, were part of the controversial Transatlantic Trade and Investment Partnership (TTIP), a planned EU-US agreement that sparked protests on both sides of the Atlantic. But while TTIP is now dead in the water, the post-Brexit UK might secretly try to implement ISDS.
Leaked EU documents reveal that a secret committee will begin discussions on how to weaken rules on pesticides and food quality standards. The Stop TTIP/Stop CETA Campaign has published an internal European Union document showing the topics slated for discussion. These include pesticide authorisations and bans, national vetos on glyphosate, and harmonising regulations allowing imports and exports of food between Canada and the European Union. All without the oversight of Parliaments, or consulting national and European citizens.
In an experiment in the US, regenerative agriculture gave 78% higher profits over traditional corn production systems. Pests were 10-fold more abundant in insecticide-treated corn fields than on insecticide-free regenerative farms. While yields were lower in regenerative systems in this experiment, other research finds differently. For example, research carried out by the Rodale Institute shows that organic system yields match or surpass conventional (chemically intensive) system yields, and during drought years, organic yields exceed conventional yields by 31%.
EU member states are discussing a full ban on neonicotinoid pesticides. It's a crucial chance to protect our pollinators, children and crops and rethink our whole food system, writes Dave Goulson. Goulson says we don't need to look far to find alternatives – we could feed the world with organic if we made small reductions in food waste and red meat consumption.
Agroecology could deliver nutritious, environmentally friendly food for a growing world, increase farmers' earnings and make farms more resilient to climate change, according to experts. "Agriculture is in transition," Pasquale Steduto, regional programme leader for the United Nations Food and Agriculture Organization (FAO) in the Middle East and North Africa said. "Climate change is adding new uncertainty as well as increasing uncertainty. By introducing agroecology principles, you can reduce the risks of exposure to climate change."
LOBBYWATCH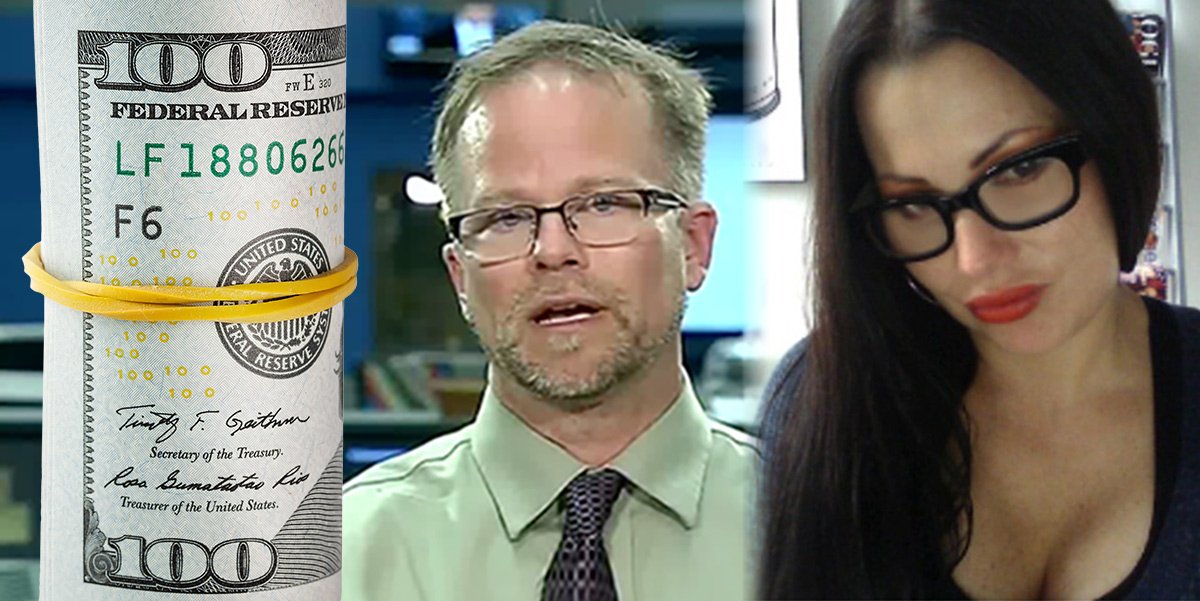 In another extraordinary development in the saga of Dr Kevin Folta, one of the most prominent defenders of glyphosate and GMOs, his own wife has accused him of trying to hide monies paid to him by corporations. Folta denies all her charges.
Some widespread notions about GMOs – especially that they are "needed to feed a growing world" – are wrong, yet simply refuse to die, writes Dr Jonathan Foley, executive director of the California Academy of Sciences, in a beautifully argued article.
The University of California, San Francisco Industry Documents Library has placed online several collections of agrochemical industry documents, including some acquired and donated by US Right to Know, a consumer and public health watchdog group. The documents shine light on the public relations, scientific, legislative and regulatory tactics the industry has used to defend its products and profits.
The exposé book, Monsanto: A Photographic Investigation, by Mathieu Asselin, was one of GMWatch's best books of 2017. It tells the story of Monsanto's history of toxic pollution in memorable images. It has now been nominated for this year's Deutsche Börse photography prize. A second book from our "best books" list, Carey Gillam's Whitewash: The Story of a Weed Killer, Cancer, and the Corruption of Science, has also won an award. Another book on the glyphosate scandal that featured in our shortlist was The Glyphosate Files, by biochemist Dr Helmut Burtscher-Schaden. Now Helmut has been voted "Communicator of the Year" by a jury of journalists and PR professionals in Austria.