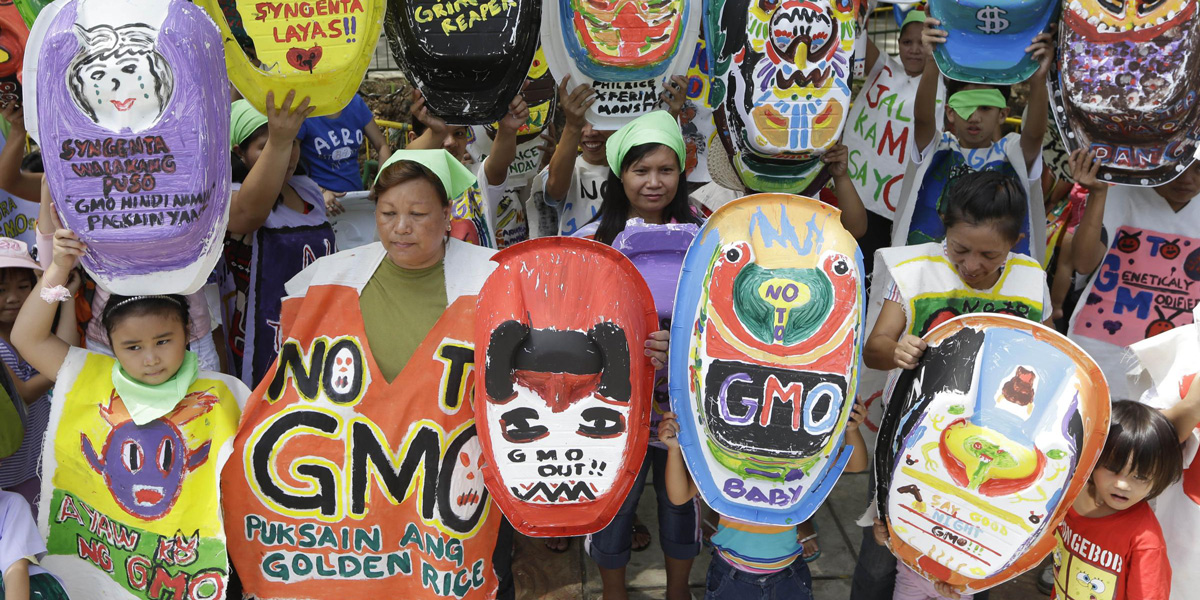 The Supreme Court of the Philippines has ordered a permanent ban on field trials of GM eggplant and a temporary halt on approving applications for the "contained use, import, commercialisation and propagation" of GM crops, including the import of GM products. The court ruled in favour of Greenpeace Southeast Asia and fellow campaigners in a major victory for Filipino farmers and activists. Virginia Benosa-Llorin, Ecological Agriculture Campaigner for Greenpeace Philippines, called the ruling "a major setback for the GE industry". It will affect GM golden rice, which is currently back at the R&D stage after proving a disappointment in field trials.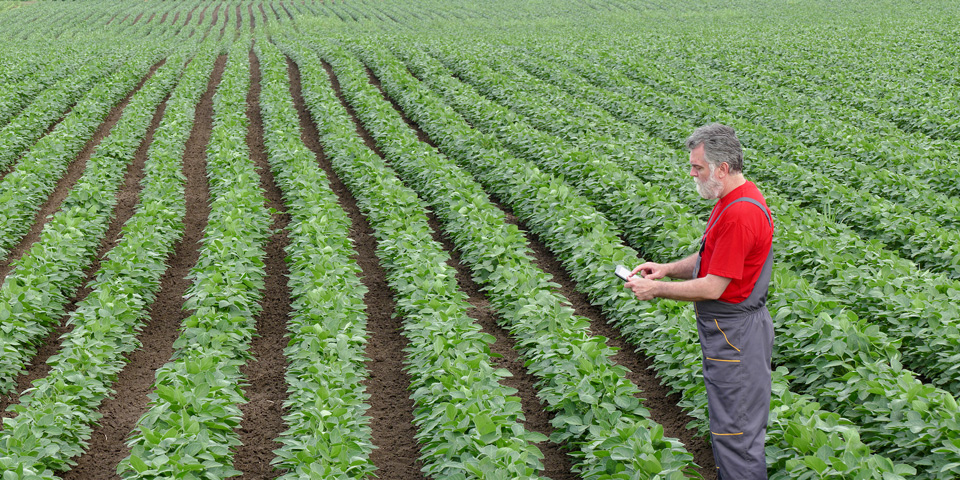 Monsanto's Intacta RR2 PRO soybeans are outperformed by non-GM soybeans in the major soy-producing regions of Brazil, according to new scientific study. Non-GM soybeans yielded better and were more profitable for farmers.
GM insecticidal maize MON810 doesn't give higher yields or reduce pest attacks compared with conventional varieties, according to a report published by the Government of the Aragon region of Spain. Spain is the EU leader in the cultivation of GM maize.
A group of over 90 independent scientists has written an open letter to the European Health and Food Safety Commissioner, strongly challenging the European Food Safety Authority's (EFSA) conclusion that glyphosate is not likely to be carcinogenic to humans. The scientists state that the verdict of the World Health Organisation's cancer agency IARC that glyphosate is a probable carcinogen is "far more credible". EFSA responded by accusing the scientists of engaging in "Facebook" science. But the agency's credibility has not been helped by its publication of blank declarations of interest forms for some of the experts it consulted on glyphosate. One of the experts was previously the subject of a breach of trust procedure at EFSA after he failed to declare that he worked for chemical firms. Meanwhile, a group of scientists assembled and paid by Monsanto has unsurprisingly concluded that glyphosate is not carcinogenic.
Cotton production has declined in Pakistan since Bt cotton was introduced in 2005. The imported Bt varieties reportedly failed to perform in the local environment.
In an attempt to counter pest resistance to Bt crops, growers have switched from GM crops that produce one Bt toxin to those producing two or more Bt toxins. The idea is that insects resistant to one toxin are killed by another. But in a laboratory study, researchers produced rapid resistance in pink bollworms to two-toxin Bt cotton. The researchers considered how quickly pink bollworm resistance to two-toxin Bt cotton is likely to evolve in the field in different countries and concluded that two-toxin Bt cotton faces rapid redundancy in India.
Hazards to non-target insects and mammals from multi-trait Bt insecticidal crops are being ignored by regulators, a new scientific review shows.
Buffer zones of 100 metres or more are needed around sensitive habitats to protect butterflies from Bt maize pollen, and in some cases a ban on this GM crop could be justified, according to a new study by German and Swiss researchers.
A group of lawyers and NGOs have launched the "Monsanto Tribunal" to try Monsanto for crimes against humanity and the environment. The tribunal will be held in The Hague, Netherlands, from 12 to 16 October 2016.
A court has ruled that mass tort lawsuits can proceed against Syngenta for allowing large shipments of US grain to be contaminated with GM seeds that had not received approval in China.
The Center for Food Safety will sue the US FDA for approving GM salmon as safe for consumption.
Agro-industrial corporations are pushing forward the poorly-defined idea of "Climate-Smart Agriculture"(CSA) to re-market industrial agriculture as "climate-ready". A new report, "Outsmarting Nature?", uncovers how some advocates of CSA are embracing the extreme genetic engineering tools of synthetic biology ("Synbio") to develop a set of false solutions to the climate crisis. The report also shows that the synthetic biology industry is now actively tying its future to the very oil, coal and gas extraction it once claimed to be able to displace.
The GMO model of agricultural production in Argentina is polluting food and the environment and sickening and killing human populations in agricultural areas – and the problem is worsening, according to the 3rd National Congress of Physicians in the Crop-Sprayed Towns.
An international group of scientists has called for a moratorium on making inheritable changes to the human genome. The group said it would be "irresponsible to proceed" until the risks could be better assessed and until there was "broad societal consensus about the appropriateness" of any proposed change. In addition, the Center for Genetics and Society has released an open letter signed by more than 130 advocates and scholars, calling for a ban on heritable genetic modification of human beings.
Julia Wright, senior research fellow at Coventry University, says the fundamental question to ask when facing any challenge in farming is: what is the problem we are trying to solve, and what is the best of the various solutions available? Wright points out that this isn't done with GM.
LOBBYWATCH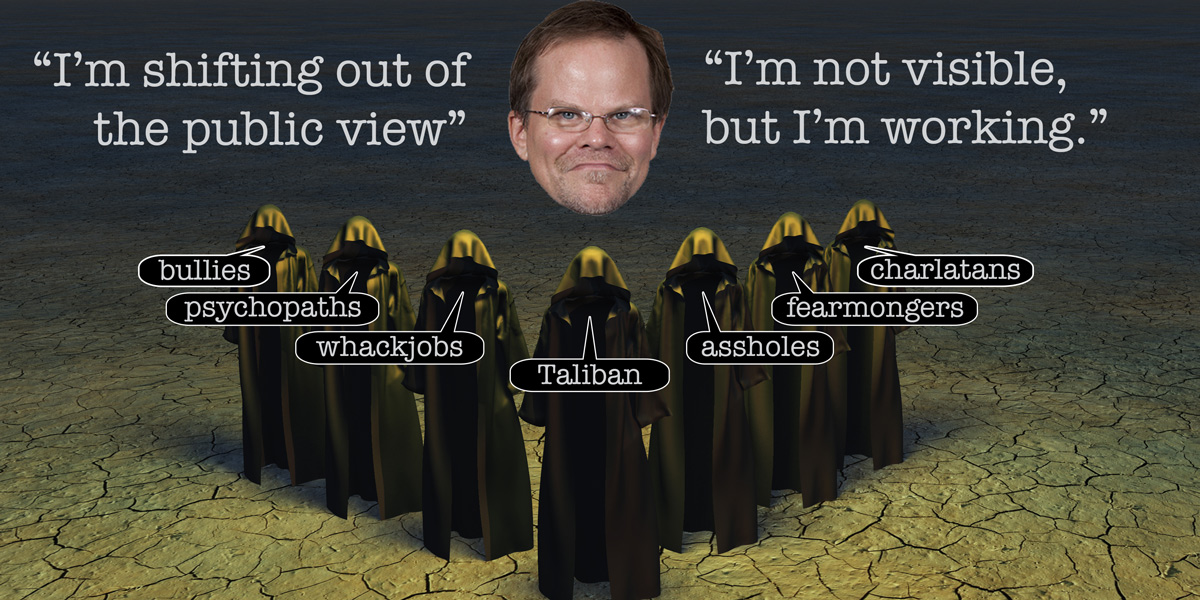 The pro-GMO scientist Kevin Folta claims he's withdrawn from the GMO debate, but Jonathan Matthews warns about the continuing influence of his cult. A shorter version of this article focuses on Folta's attacks on the Lebanese-American scholar, statistician, and risk analyst Nassim Taleb. Taleb has drawn attention to the serious risks of GM crops.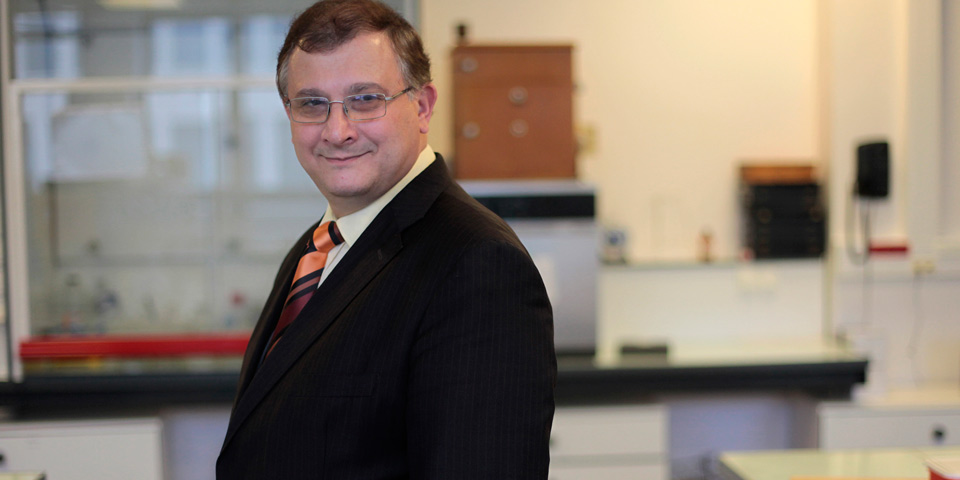 Prof Gilles-Eric Séralini, his research team, and the research organisation CRIIGEN have won two court cases against a pro-GMO scientist/lobbyist, a journalist, and a magazine. They were variously found guilty of "forgery", "use of forgery", and defamation in attacking Prof Séralini's research on the toxicity of GMOs and pesticides.
Dr Eilish Cleary, chief medical officer of health for the Canadian province of New Brunswick, was "put on leave" by her employer while studying glyphosate. She was subsequently fired, with no cause given. The Council of Canadians has held a protest to have Dr Cleary reinstated.
Jonathan Lundgren's research on pesticides "triggered an official campaign of harassment, hindrance, and retaliation" from his superiors at the USDA.
GMO proponents are scrambling to get key provisions of the anti-GMO labelling bill known as the "Dark Act" attached as a rider to another bill, in order to sneak them into law without proper scrutiny.