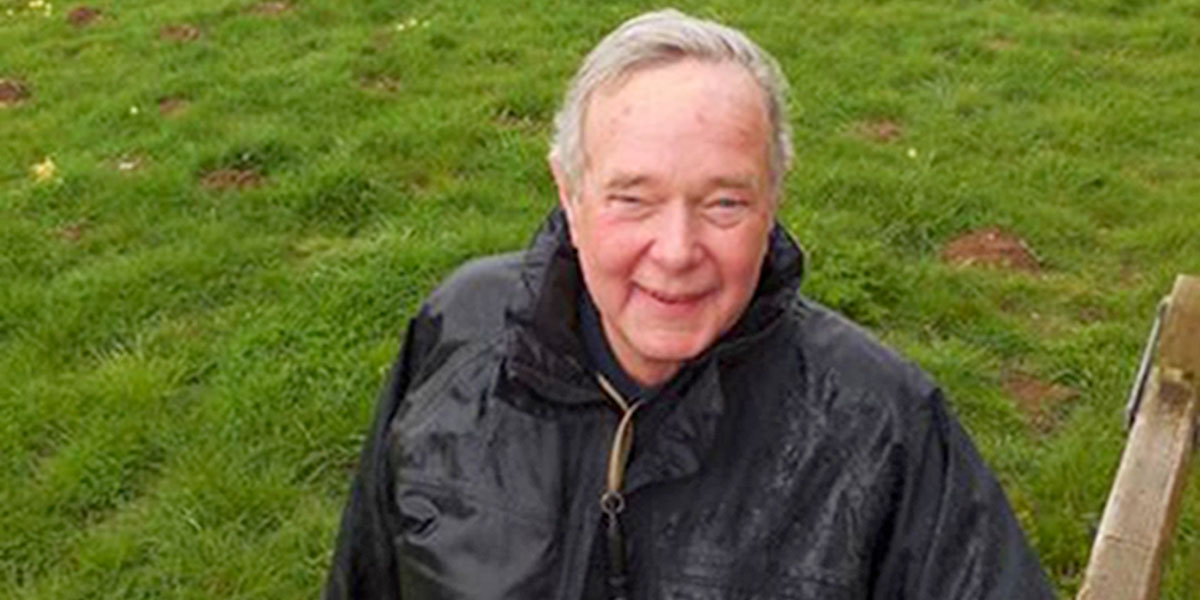 Giant figure in the environmental and organic movements
We are very sorry to hear of the death of Peter Melchett, policy director of the UK Soil Association and a dear personal friend to us at GMWatch.

As well as being an unfailingly kind and generous man, Peter was a giant figure in the environmental and organic movements. During the 1990s, while he was director at Greenpeace UK, he took up the issue of GM crops and foods and was instrumental in making it a campaign topic.

We at GMWatch are immensely grateful to Peter for innumerable kindnesses. It would be easy to imagine that someone who was a leading light of major NGOs would have little time for grassroots campaigners, but with Peter that was never the case. Whenever we were in difficulties, Peter was ready to lend practical advice and support.

That included financial support. The first time Peter donated funds to GMWatch was after he and Greenpeace had won a libel case against a Scottish newspaper over a scandalous attack on him that we later tracked back to Monsanto's PR people. Peter donated all of his settlement to us and two other small NGOs campaigning on GMOs and biodiversity.

His early career had been in politics. In the 1970s, and still in his twenties, he had been minister for Northern Ireland in the UK government under prime minister James Callaghan. He was responsible for a vast range of social policy, including health and education. In Northern Ireland he gained a reputation for courage in taking up causes involving human rights and social justice, even when they did not fall within his official brief.

The senior civil servant Maurice Hayes wrote about him, "He went out as often as he could and on whatever pretext to what were regarded 'difficult areas' – generally places that no minister had ever visited before, or any representative of government more exalted or benign than a policeman or a summons server – and found the people always glad to see him."

Peter's political acumen made him ideally suited to dealing with the GM issue in a way that people could relate to and that would make politicians sit up and take note. In 1999 Peter was involved in two memorable campaign actions aimed at drawing public attention to the risks of GM crops. One involved dumping a truckload of soybeans outside 10 Downing Street. At the time, Tony Blair was UK prime minister and Bill Clinton was the US president. A banner on the truck read, "Tony, Don't Swallow Bill's Seed" – a punning reference to Clinton's impeachment hearing related to his misdemeanours with White House intern Monica Lewinsky.

Peter was also one of a band of volunteer reapers who ripped up a GM maize field trial in Norfolk. He was arrested and he spent a night in jail. The case came to court in 2000 and Peter and his 27 co-defendants were unanimously acquitted by a jury on the grounds that they acted in the public interest. After the verdict, the jury even waited outside the court to shake the hands of Peter and his co-defendants.

He converted his farm in west Norfolk to organic in 2000.

After stepping down from Greenpeace he became policy director of the Soil Association in 2002. He kept the organisation at the forefront of opposition to GM crops. He initiated the Soil Association campaign, "Not in Our Bread", which raised awareness about glyphosate residues in bread.

He was still campaigning right to the end of his life. Late last year he organised an event at the Royal Society of Medicine which looked at the health risks associated with low level pesticide exposure. It was a great success and attracted considerable media attention. And in just the last few weeks, he had a letter published in a Sunday newspaper objecting to attacks on the European Court of Justice judgement that gene editing technology should be treated as GM.

Peter's support for GMWatch in the face of attacks was typical of his lifelong habit of standing up for the little guy in the face of what he saw as injustice. We will miss him more than words can say.