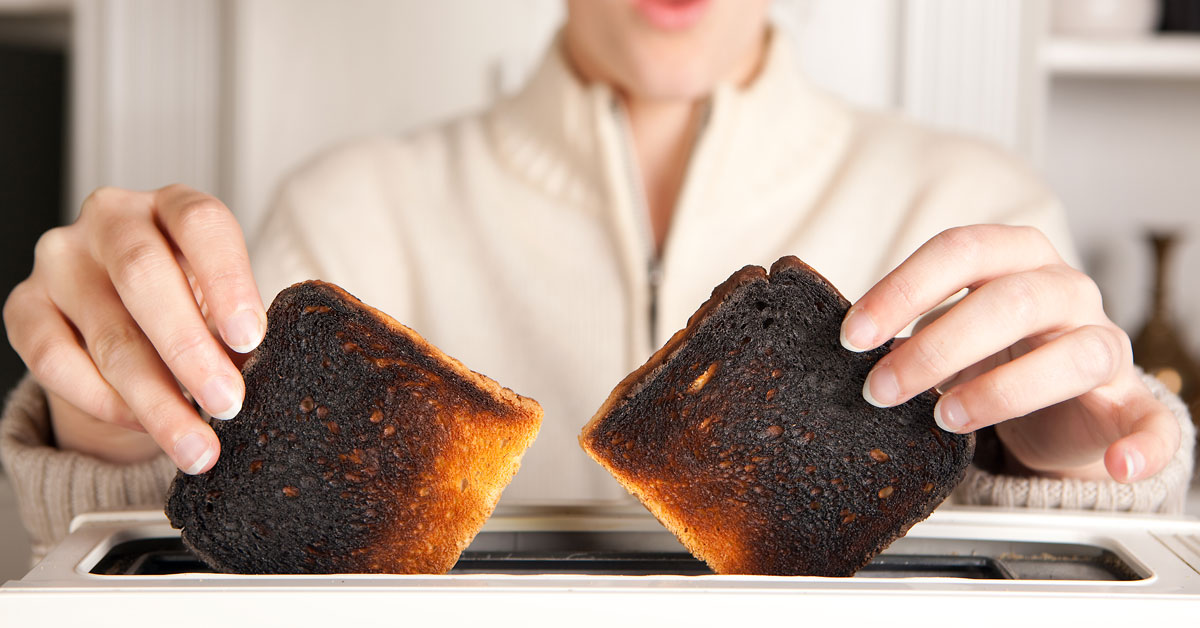 Change in law could speed commercialisation of GM wheat for people who can't "use a toaster properly"
This month the UK government is expected to follow through on Boris Johnson's promise to "liberate the UK's extraordinary bioscience sector from anti–genetic modification rules" by removing safety checks and (probably) GMO labelling and traceability from some crops and livestock made with experimental new genetic engineering techniques.
 
It comes after a public consultation that – as the Institute for Public Policy Research (IPPR, "the UK's pre-eminent progressive think tank") – concluded gave every impression of the decision having already been made, with the consultation being a mere formality. Other experienced observers have drawn the same conclusion.
 
The IPPR notes, "It is the task of government to properly listen to, account for and respond to public views on the role of technology. Imposing technologies on farmers and the public, failing to build public understanding or not taking concerns seriously can undermine trust in new approaches and innovation, especially when it comes to food." And it concludes there is a need for "independent oversight and review of the introduction of new forms of agricultural technology to ensure safety, sustainability, and public trust". But this is exact opposite of the course that Boris Johnson's government seems to be setting.
 
The UK government decision, which will be announced by 17 June, applies to plants and animals whose genes have been edited with new GM techniques such as CRISPR. It will put the United Kingdom in line with the United States. The pro-GMO lobby has long demanded such a change in the EU as well as the UK, as it will help speed new experimental GMOs to market. And, of course, the UK government no doubt hopes it will help them secure the US trade deal that they are so desperate for post-Brexit.
Lobbyists welcome proposed changes
UK lobbyists have greeted the prospect of a regulatory change with glee. "Much as I have to swallow hard and say it through gritted teeth, Brexit has at least one dividend," said Jonathan Jones, a plant genetic engineer at the Sainsbury Laboratory, who has faced criticism for his lack of transparency over his links to companies like Monsanto. Tina Barsby, CEO of the National Institute of Agricultural Botany, said the shift may be "the most significant policy breakthrough in plant breeding for more than 2 decades".
 
Angela Karp, director of Rothamsted Research, a UK agricultural research centre that has long promoted GM crops, said of gene-edited organisms, "We have no reason to believe that they will be any more inherently risky than crops made with traditional breeding." But since no research has been done on gene-edited organisms to test impacts on health and environment, Karp's opinion is a statement of faith without any evidence base.
GM wheat for those unable to use a toaster properly
Rothamsted Research this month applied for a permit to field test wheat that has been gene edited to contain less asparagine, an amino acid that becomes the carcinogen acrylamide when cooked at too-high temperatures.
 
There's more about this application on the website of GM Freeze, which is appealing for funds to pay for a response to the public consultation on this trial proposal. GM Freeze says the GM wheat "appears to have been developed for those who are unable to use a toaster properly". The group explains that the "low acrylamide" wheat has altered DNA that reduces the production of this chemical, which may cause cancer – but "is associated with burnt toast rather than sensibly prepared wheat products".
 
The low-asparagine GM wheat is yet another white elephant from the pro-GMO lobby. Naturally low asparagine non-GM wheat varieties have long been available to farmers. But genetics is just one factor. Growing conditions and environmental stresses also have a large effect on the asparagine content of wheat – in particular, sulphur deficiency in soils leads to raised levels of asparagine in the crop.
 
What causes sulphur deficiency? Intensive farming and a lack of organic matter in soils.
 
So once again, a risky GM crop is being promoted as the "solution" to a problem caused by bad practices – this time, in agriculture and cooking.