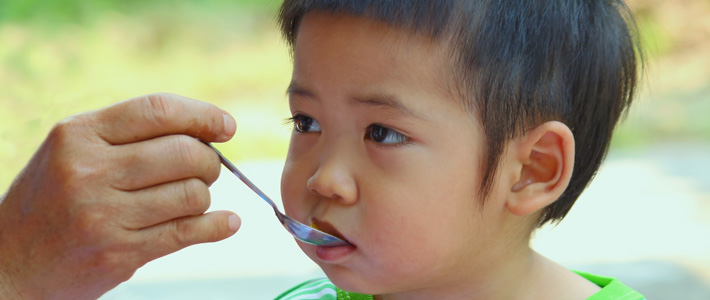 Children were fed GM rice without the informed consent of parents

AT LONG LAST, the serious breaches of medical and scientific ethics of the GM golden rice trials on Chinese children appear to have been recognised – in this case, by the journal that published the research paper reporting the experiments.

The American Journal of Clinical Nutrition is reportedly retracting the paper. The main concerns appear to be lack of informed consent on the part of the human subjects – neither the children nor their parents were told the rice was GM, nor were they informed of the possible risks. Ethical breaches are among the valid reasons for retracting a study, according to COPE (Committee on Publication Ethics).

While the blame for the fiasco is being placed on the lead researcher, Guangwen Tang of Tufts University, a large part of the responsibility should lie with the Tufts University ethics board that was supposed to be supervising the trial.

International scientists denounced the GM golden rice trials for breaching medical ethics back in 2009. No toxicity tests had been carried out in animals prior to the human trials, or at least none had been published. The scientists said the trials contravened the Nuremberg Code, set up after World War II to prevent a repeat of unethical and inhumane Nazi experiments on humans.

The IRRI, the body responsible for the rollout of GM golden rice, has admitted that no efficacy trials have been carried out to see if GM golden rice actually works in helping solve vitamin A deficiency.

GM golden rice doesn't even perform well in the field. In May 2013 the IRRI reported it had failed in field trials.

Meantime, the Philippines, where GM golden rice was field trialled, has all but solved its vitamin A deficiency problems by applying time-tested, commonsense non-GM solutions.
(Comment by Claire Robinson)
Rice researcher in ethics scrape threatens journal with lawsuit over coming retraction
Cat Ferguson
RetractionWatch, 17 Jul 2014
http://retractionwatch.com/2014/07/17/rice-researcher-in-ethics-scrape-threatens-journal-with-lawsuit-over-coming-retraction/

Guangwen Tang, a rice researcher at Tufts University, landed in hot water in 2012 after her team was accused of feeding Chinese children genetically modified Golden Rice without having obtained informed consent from the parents.

Now, she's suing both Tufts and the American Journal of Clinical Nutrition, which reportedly is retracting a paper, "ß-carotene in Golden Rice is as good as p-carotene in oil at providing vitamin A to children," based on the federally funded research, claiming that the retraction would constitute defamation. (That retraction hasn't happened yet.)

This isn't the first time we've heard the retraction = defamation line. Readers might remember Ariel Fernandez, who threatened to sue us for writing about an expression of concern. Maybe a course on the Streisand Effect should be mandatory for PhD students?

According to a 2012 Nature report, the trial was chock-full of ethical missteps. Tang brought the rice into China illegally, and one of her Chinese partners faked ethics approval documents. During the study, a Chinese official emailed Tang saying he was taking mention of GMO off the consent forms, because it was "too sensitive," according to reporters on China's state television channel. Three Chinese officials ended up being dismissed for violating ethics laws, and Tang received a two-year suspension from conducting human research. From Nature:

"The trial was designed to test how efficiently the β-carotene is converted to the vitamin once ingested. The US study team was led by Guangwen Tang, a nutrition scientist at Tufts University in Boston, Massachusetts, and was part-funded by the US National Institute of Diabetes and Digestive and Kidney Diseases, and the US Department of Agriculture.

"According to a paper published online by the American Journal of Clinical Nutrition on 1 August, each group of two dozen or so children aged six to eight ate meals containing Golden Rice, spinach or β-carotene capsules for lunch every week day during the three-week trial.

"But none of the children, their parents or school teachers was aware that Golden Rice was involved, according to a 45-minute investigative news programme broadcast on 8 December on CCTV, China's state television channel.

"The informed-consent form said that the rice contained β-carotene, but not that it was genetically modified or that it was Golden Rice. Nor did it highlight uncertainty around any potential risks of ingesting such rice."

After a year-long investigation, Tufts concluded that Tang had breached ethical regulations. In addition the two year human studies ban, any future research she conducts will take place under the watchful eye of a supervising scientist. From NPR:

"But Tufts, after spending more than a year carrying out its own review, now says that the study was not "conducted in full compliance with … policy or federal regulations." According to the Tufts report, the researchers did not adequately explain the nature of golden rice and made some changes in the study without getting approval from the committee at Tufts that is supposed to review all research involving human subjects."

Here are details of the complaint, from Courthouse News Service:

"After completing the research, Tang wrote a scientific article titled "ß-carotene in Golden Rice is as good as p-carotene in oil at providing vitamin A to children." The American Society for Nutrition published the article in its journal in 2012.

"'The American Journal of Clinical Nutrition' has thousands of subscribers and more than 3 million hits to its online journal site per month, according to the complaint.

"Tang says the article got a lot of attention in the scientific community and has been downloaded more than 32,000 times.

"Nevertheless, she claims, the American Society for Nutrition, which owns the journal and holds the copyright, told Tang that it planned to retract her article due to an investigation into her research protocol.…

"The university last year suspended Tang's human-subject research 'pending further analysis,' according to the lawsuit.

"Although it found no evidence of research misconduct with respect to the study, and no health or safety problems, the university told Tang she would be subject to disciplinary actions regarding future research, she claims in the complaint.…

"She seeks an injunction and damages for defamation, breach of contract and interference with business relations."

We can't verify Tang's claims about the popularity of her article. But it has been cited 12 times, according to Thomson Reuters Web of Science.

It's unclear if any lawsuits have been served yet, and the retraction doesn't seem to be out yet. AJCN editor Dennis Bier declined to comment, citing legal sensitivity. We've reached out to Tang's lawyer for a copy of the lawsuit, and will update with anything new we learn.


Hat tip: Rolf Degen and Raychelle Burks