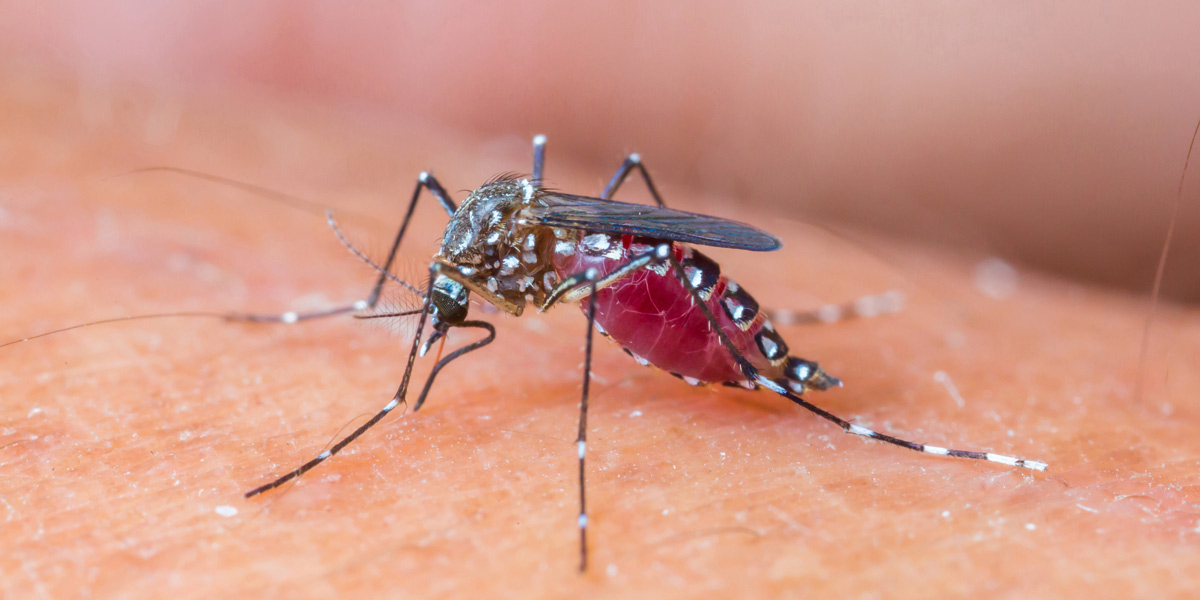 New evidence has resurrected worries that the larvicide pyriproxyfen, deployed to prevent transmission of the Zika virus, may be a factor in some cases of microcephaly
In 2015 and early 2016 Brazil was hit by an epidemic of microcephaly, a deformity in which the newborn has an abnormally small head and damaged brain. The potential causes have been the subject of furious debate. Recent years have seen a number of publications identifying the Zika virus as a probable and credible cause.[1,2]
However, when it comes to claiming that Zika is the only cause of the microcephaly outbreak, there is a problem. That's because there is a major discrepancy between the spread of Zika virus and the geographic distribution of microcephaly cases. Not all places with widespread Zika infections have a correspondingly high incidence of microcephaly.[3,4,5,6] This discrepancy suggests that other causes and/or co-factors may also be at play.
It is relevant to note that on its web page on microcephaly, the World Health Organisation lists the Zika virus as a "likely" cause of this deformity but also adds other potential causes, including "exposure to toxic chemicals".[7]
Larvicide hypothesis
Two years ago, groups of doctors and public health experts in Argentina and Brazil put forward the possibility that pyriproxyfen, a larvicide added to drinking water to control the mosquitoes that spread Zika, could cause microcephaly by interacting with foetal development.[8] Pyriproxyfen is manufactured by the Japanese company Sumitomo, an industrial partner of Monsanto in the area of agrochemicals.
Those who reported sympathetically on the larvicide hypothesis, notably GMWatch and The Ecologist, were subjected to unprecedented attacks by defenders of pesticides and GMOs. But now pyriproxyfen is once again under the spotlight with the publication of a peer-reviewed paper[9] in PLOS Current Outbreaks by authors at the New England Complex Systems Institute in Cambridge, Massachusetts. The lead author is Yaneer Bar-Yam, the founding president of the Institute.
The paper states that pyriproxyfen is structurally related to a juvenile hormone, which has been shown to interact with different metabolic pathways in mammals. In particular, the authors propose that pyriproxyfen can disturb the metabolism of retinoic acid, a metabolite of vitamin A, which is known to be able to cause microcephaly.
Manufacturer studies showed brain problems in exposed rats
Moreover, the authors state that tests on pyriproxyfen by the manufacturer Sumitomo, which were originally cited as giving no evidence for teratogenicity, actually did show effects on brain development, such as low brain mass and arhinencephaly (a brain deformity), in exposed rat pups. The authors criticize the studies for being "statistically weak" and judge Sumitomo's interpretations of the data as being based on "assumptions" that are "not well justified".
According to the authors, the use of pyriproxyfen in Brazil is unprecedented: it has never before been applied to a water supply on such a scale. They demolish one of the objections raised against the larvicide hypothesis – that pyriproxyfen was not used in Recife, which was, however, the epicenter of microcephaly cases. They state that these claims "do not distinguish the metropolitan area of Recife, where it is widely used, and the municipality, and have not been adequately confirmed".
The authors conclude that in light of the combination of information about molecular mechanisms and toxicological evidence, the use of pyriproxyfen in Brazil should be suspended "until the potential causal link to microcephaly is investigated further".
Australian approval
Pyriproxyfen is also approved for use in drinking water in Australia under the brand name Sumilarv,[10] though we have no information as to whether it is actually used in this way there, and if so, by whom. Citizens of those countries where this use is approved would be wise to avoid exposure to drinking water that has been treated with the larvicide until questions of its safety have been clarified.
Pyriproxyfen is deployed against mosquitoes in an attempt to prevent transmission of the Zika virus, one of the likely causes of microcephaly. It would be ironic in the extreme if this "cure" were shown to be an additional cause of microcephaly.
Report: Claire Robinson
References
1. Awadh A et al (2017). Does Zika virus cause microcephaly – applying the Bradford Hill viewpoints. PLOS Current Outbreaks, 22 Feb. Edition 1. http://currents.plos.org/outbreaks/article/zika-virus-and-microcephaly-applying-the-bradford-hill-criteria-for-causation/
2. McGrath EL et al (2017). Differential responses of human fetal brain neural stem cells to Zika virus infection. Stem Cell Reports 8(3): 715–727. DOI: https://doi.org/10.1016/j.stemcr.2017.01.008
3. Doucleff M (2017). Why didn't Zika cause a surge in microcephaly in 2016? NPR, Mar 30. https://www.npr.org/sections/goatsandsoda/2017/03/30/521925733/why-didnt-zika-cause-a-surge-in-microcephaly-in-2016
4. New England Complex Systems Institute (2016). New doubts on Zika as cause of microcephaly. Science Daily, Jun 24. https://www.sciencedaily.com/releases/2016/06/160624150813.htm
5. Pacheco O et al (2016). Zika virus disease in Colombia — preliminary report. New England Journal of Medicine, Jun 15. http://www.nejm.org/doi/10.1056/NEJMoa1604037#.V4LwCezPCuM.twitter
6. Butler D (2016). Brazil asks whether Zika acts alone to cause birth defects. Nature 535:475–476.
7. World Health Organisation (2016). Microcephaly. http://www.who.int/mediacentre/factsheets/microcephaly/en/
8. Robinson C (2016). Argentine and Brazilian doctors name larvicide as potential cause of microcephaly. GMWatch, 10 Feb. http://www.gmwatch.org/en/news/latest-news/16706
9. Parens R et al (2017). A possible link between pyriproxyfen and microcephaly. PLOS Current Outbreaks, Nov 27. http://currents.plos.org/outbreaks/article/a-possible-link-between-pyriproxyfen-and-microcephaly/
10. Sumitomo (2017). Sumilarv. http://bit.ly/2CYECCA. See also: APVMA (2015). Commonwealth of Australia Gazette, No. APVMA 24, Dec 1. https://apvma.gov.au/sites/default/files/gazette_01122015_3.pdf