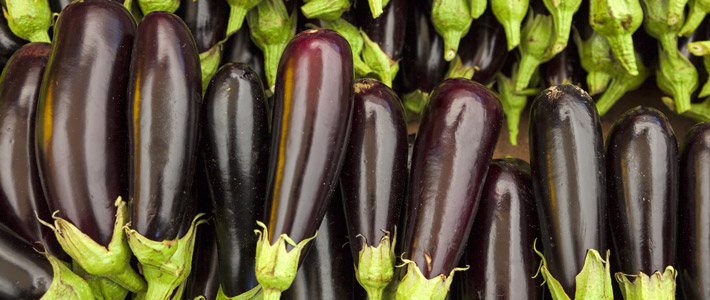 The commercial release of Bangladesh's first GM crop has been blocked by the courts.
This is very good news and comes hard on the heels of the Court of Appeals in the Philippines ruling against field trials for GM eggplant there.
http://gmwatch.org/index.php/news/archive/2013/15084
India has a moratorium on the release of GM eggplant.
1. HC bars Bt Brinjal's release
2. International scientists request PM not to okay GMO Bt Brinjal release
1. HC bars Bt Brinjal's release
The Daily Star (Bangladesh), September 30 2013
http://www.thedailystar.net/beta2/news/hc-bars-bt-brinjals-release/
*Makes Codex Alimentarius Commission-based research a prerequisite
Six days after a High Court bench allowed the government to release the genetically modified (GM) Bt Brinjal [eggplant/aubergine], another bench yesterday barred it until an independent research, based on Codex Alimentarius Commission's (CAC) standards, is conducted.
CAC was constituted by Food and Agriculture Organization and World Health Organization in 1963 to determine standards, codes of practice, guidelines and other recommendations relating to foods and food production and safety.
Bt Brinjal is infused with pest-resistant genes that will see a drastic fall in the use of harmful pesticides, said scientists who developed the variety at Bangladesh Agricultural Research Institute (BARI).
The bench of Justice Mirza Hussain Haider and Justice Muhammmad Khurshid Alam Sarkar directed the government to submit a report before it within the next three months after conducting the research.
It also issued a rule upon the government to explain in four weeks why the release move should not be declared illegal.
The order was passed following a writ petition filed by Sakiul Millat Morshed, executive director of non-government organisation Shishuk, challenging the legality of the government move to release a GM crop for the first time in the country.
The bench that allowed the release on September 23 comprised Justice Quazi Reza-Ul Hoque and Justice ABM Altaf Hossain.
It had rejected two separate writ petitions by Sakiul and Farida Akhter, organiser of rights body Naya Krishi Andolon, challenging the release's legality considering that the petitions did not have adequate information.
Sakiul's lawyer Shahidul Islam told The Daily Star that the fresh petition contained new grounds.
One states that there is no law in Bangladesh to regulate GM foods and therefore, if there was any adverse effect to human health, its liability can not be determined, he said.
Another mentioned Indian Lok Sabha's 37th report which states that GM Brinjal is harmful for human health and environment.
On July 15, BARI applied to the National Technical Committee for Crop Biotechnology (NTCCB), seeking commercial release of Bt Brinjal, and the NTCCB referred it to its expert committee for review.
2. International scientists request PM not to okay GMO Bt Brinjal release
Financial Express, 29 August 2013
http://www.thefinancialexpress-bd.com/index.php?ref=MjBfMDhfMjlfMTNfMV84OF8xODE1MzI=
A group of internationally recognised scientists have sent a letter to Prime Minster Sheikh Hasina requesting her not to approve release of genetically modified (GMO) variety eggplant -- Bt Brinjal in Bangladesh.
In the letter scientists said that without any research on consumption of Bt Brinjal and its health related effects on human body, the GMO variety release will be devastating for densely populated Bangladesh.
Authored by Prof David R Schubert at the Salk Institute for Biological Studies, California, USA, the letter was also signed by Prof Michael Antoniou, School of Medicine, King's College London; GMO expert at the rural development ministry in Hungary, Susan Berdoch; Vice Chairman of National Knowledge Commission of India; Puspa Bhargava, GMO food expert; Prof Dr Judy Carman, Flinders University in South Australia; Prof Jack Haniman, University of Canterbury; Co-chair at International Assessment of Agriculture Knowledge, Prof Hans R Haren; Senior Scientist of Swiss Federal Institute of Technology, Dr Angelica Hilbeck; Dr Robert Mann, University of Auckland; among others.
However, Bangladesh Agriculture Research Institute (BARI), the government-run research organisation, sought permission from the Ministry of Agriculture (MoA) last June to release four varieties of Bt Brinjal at the farmers' level.
The research organisation "developed" the seeds by injecting Bt gene into nine indigenous brinjal varieties, BARI sources said.
Bangladeshi biodiversity experts and environmentalists have protested the move saying that without a bio-safety guideline, BARI should not do any genetic modification over indigenous seed varieties.
A writ petition was also filed with High Court (HC) seeking its directive to restrain the government from giving approval to the release of four varieties of Bt brinjal at the farmers' level.
National green group Ubinig, sought the HC directive alleging that GMO Bt brinjal would harm biodiversity and cause severe health hazards to human beings, animals and plants.
The court has instructed BARI to submit scientific evidence on effect of Bt Brinjal on human body by September this year, Ubinig executive director Farida Akhter confirmed.
Meanwhile, the courts in India and the Philippines have banned Bt Brinjal cultivation at farmers' level for an indefinite period.
The letter sent to Bangladesh Prime Minister said that there are several reasons that this genetically engineered (GE) plant should not be introduced in Bangladesh.
The letter pointed out that Brinjal is not a crop threatened by an overwhelming insect infestation that it should be turned into GMO.
Pointing to the environmental risk it further said Brinjal is native to Bangladesh and the GE genes will unquestionably lead to its contamination.
The purchase of seeds on an annual basis, as opposed to saving seeds from year to year, will increase costs at all levels of the food chain, the letter said.
"Finally, Bt protein in Bt Brinjal poses a serious health risk for those who consume it. This is the issue that I wish to address," Dr David R Schubert said in his letter.
Multinational seed giant Monsanto and its Indian ally Mahyco, with the financial assistance of USAID, developed the Bt brinjal seed in India in 2005 which is now banned in that country amid massive protests from Indian environmentalists, biodiversity experts, and ordinary citizens.