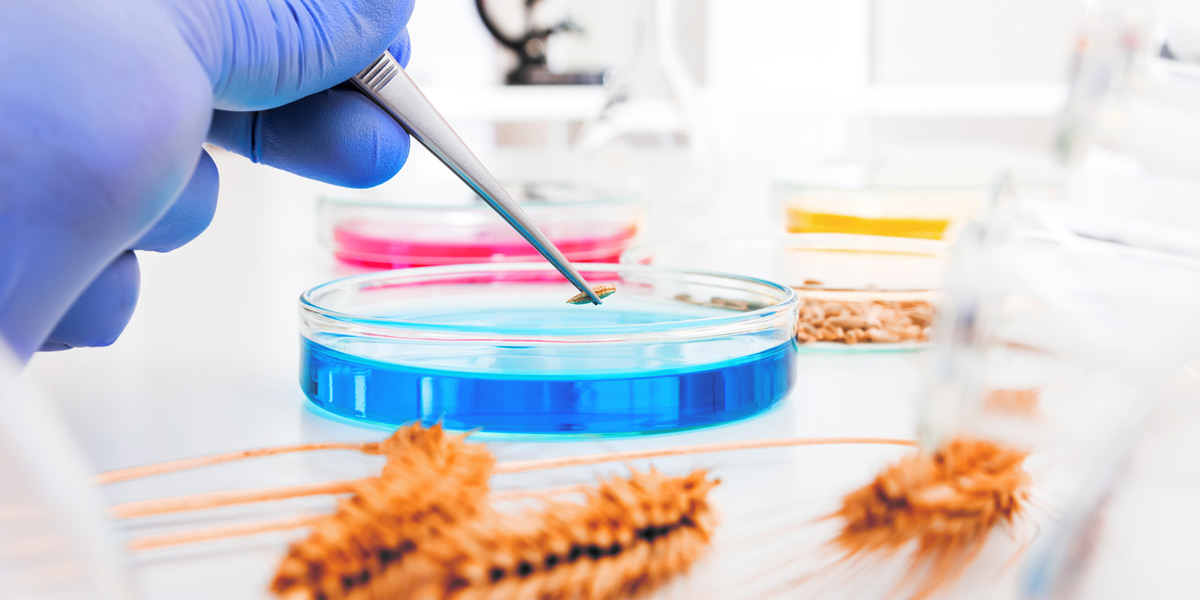 GMO industry continues to use supposed non-detectability of new GM products as reason not to require traceability and labelling. Report: Claire Robinson

The EU is finally funding detection research for new GM plant products.

The latest Horizon Europe funding programme for 2023-24 makes 10 million EUR available for research on the detection of gene-edited GM plant products.

The call for research proposals, published by the European Commission in December, aims to "contribute to ensuring traceability and authenticity, enhancing transparency and promoting innovation in the area of new genomic techniques". The deadline for proposals was 12 April 2023.

The Commission says, "Proposals should always include plant-based products and may include also animal and/or microorganisms-based products. The proposal could also focus on the detection of unintended mutations or insertions (foreign DNA, CRISPR-Cas sequences, etc)."

In addition, the Commission's Joint Research Centre (JRC) has drawn up minimum requirements for detection methods for products of new genetic engineering.
In February 2022, a cross-party coalition of MEPs asked the European Commission to fund EU research into the potential risks and analytical detection methods for GMOs engineered with new GM techniques.
The lie of non-detectability
The sum of money (10 million EUR for two projects) allocated to the research in detection methods may sound like a lot, but in reality it is very small for this type of research. More projects should be funded, considering the large network of GMO detection laboratories in the EU and the academic community that could contribute to the work.

Nevertheless, GMWatch welcomes the Commission's move, as the industry continues to use the supposed non-detectability of new GM products as a reason not to require traceability and labelling. This month the industry wrote to European Commissioners that "traceability and product identification without validated detection and identification methods creates enforcement issues and legal uncertainty for operators".

What the industry doesn't mention is that the main obstacle to validated detection and identification methods is the industry itself. We know that any given GMO can be detected, if the genetic sequence of the GMO has been disclosed. Indeed, Cibus has submitted such a method for its herbicide-tolerant canola 5715, which it initially claimed was made through a gene editing process called ODM but subsequently claimed was made via a spontaneous mutation in the tissue culture process, to Canadian regulators. Therefore the Canadian government was able to state, "Cibus Canada Inc. has provided the CFIA [Canadian Food Inspection Agency] with a method for the detection and identification of canola event 5715."

Currently a GMO developer company must provide EU regulators with a validated detection method for each GMO that it wants to market, as a condition of authorisation. The EU only needs to continue with this system to ensure that every EU-authorised GMO can be detected in the food and feed supply. However, the GMO industry and its allied scientists and politicians want to abolish such regulatory requirements for new GMOs – effectively throwing away the key to new GMO detection.

It's true that detection methods currently may not always be able to tell that a certain crop has been obtained via GM rather than by a naturally arising mutation, but detecting the method of production has never been a requirement of the EU regulation.

Up until the 2023-24 funding programme, there has been no EU-funded research on GMOs dealing with the detection and identification of GMOs engineered with so-called gene editing tools like CRISPR/Cas. All GMO research funding has gone to the development of the technology and its applications. According to the European Commission, between 2007 and 2020, the EU spent 271 million EUR on plant biotechnology research, whereby projects "focused primarily on increasing plant growth and crop yields, and on resistance to biotic and abiotic stresses".
Risk research "still missing" – MEP
Commenting on the Commission's new move, Green MEP Martin Häusling said: "It is great news that the EU has refrained, for the first time, from putting more money into the development of new GM methods and products. Finally, it is funding research that will help us identify the best way to regulate GM products engineered with new technologies like CRISPR/Cas. What is still missing is EU research on the potential risks of new GM methods and products. This is critically important for the regulation of these products, which must be assessed for potential safety hazards.

"The EU should also consider the impacts that a wider uptake of patented GM seeds could have on seed breeders, farmers and consumers. Will it strengthen the oligopoly power of the Big Four seed corporations? Will small breeders still be able to survive? Will farmers and consumers pay higher prices? We need to know this before we are asked to make any regulatory choices."
Commission's GMO deregulation proposal tabled for 5 July
The European Commission will present and discuss its proposal for deregulating new GMOs on 5 July at a meeting of the College of Commissioners, according to a European Commission document published on 17 May, transmitted to the European Parliament and seen by GMWatch.

The document announces a discussion of "Regulation on plants produced by new genomic techniques" on that date, postponed from the original date of 7 June.