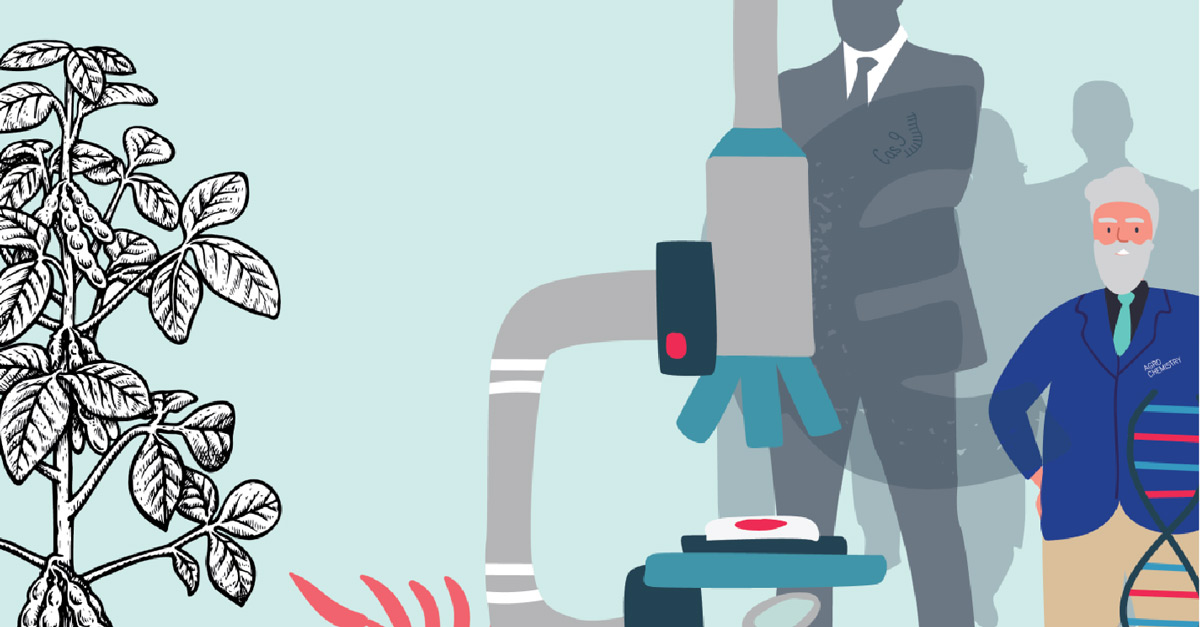 Nature, farmers and consumers thrown under the bus
As Europe's environment ministers prepare to discuss the upcoming legislation on the deregulation of the new generation of genetically modified organisms (new GMOs, so-called "new genomic techniques" or NGTs), a new investigation by Friends of the Earth Europe reveals the extent of the European Commission's proposal's capture by the seed industry.

An analysis of the European Commission's consultation for the public and governments, a central step of the new legislation, shows that it closely follows agribusiness's deregulation agenda and especially borrows claims made by Euroseeds, the European seed companies' lobby group. Similarly to agribusiness's strategy, the consultation:
* presents new GMOs as being as safe as conventional plants;
* uses this claim as an argument for removing labelling requirements and weakening consumers' and farmers' freedom of choice;
* and promotes new GMOs developed by global pesticide corporations as a key tool for pesticide reduction in farming, without backing evidence.

Mute Schimpf, food campaigner at Friends of the Earth Europe, said: "Our investigation shows how biased the consultation process on new GMOs has been. The European Commission has let agribusiness lobbies dictate its consultation's questionnaire, while refusing to take into account any of the concerns raised by farmers, retailers, consumers and environmental groups. The Commission seems ready to set a dangerous new precedent for corporate-driven legislations and get rid of labelling requirements that guarantee freedom of choice for farmers and consumers."

The European Commission's upcoming proposal due on June 7 plans to exclude plants created using new GM techniques, including CRISPR-Cas9, from the current legal framework for GMOs. A deregulation of new GMOs could exempt them completely or partly from safety checks and traceability and labelling requirements. It would also prevent the entire supply chain and consumers from opting for GM-free choices.

Astrid Oesterreicher, EU biotech policy advisor for Testbiotech, continued: "Preparatory works show that the Commission wants to ignore the differences between conventional breeding and NGTs, which can lead to unintended effects that may quickly spread within large populations. If risk assessment requirements are lowered based on an incomplete assessment of the scientific literature, serious risks for the environment and health arise. All NGT organisms must continue to undergo mandatory risk assessment, to protect biodiversity and keep the control over the safety of our food."

Eric Gall, deputy director and policy manager at IFOAM Organics Europe, said: "Changing the legislation to assimilate NGTs to conventional breeding methods would be a step back for transparency and freedom of choice, and it would de facto impose the use of NGTs on all European food producers. It is essential to maintain mandatory identification of products obtained with NGTs and their traceability all along the production chain to allow organic producers the choice not to use NGTs in their production process, and to safeguard consumers' trust in food products, including organic products."

The new report is available here.


Source: Friends of the Earth Europe