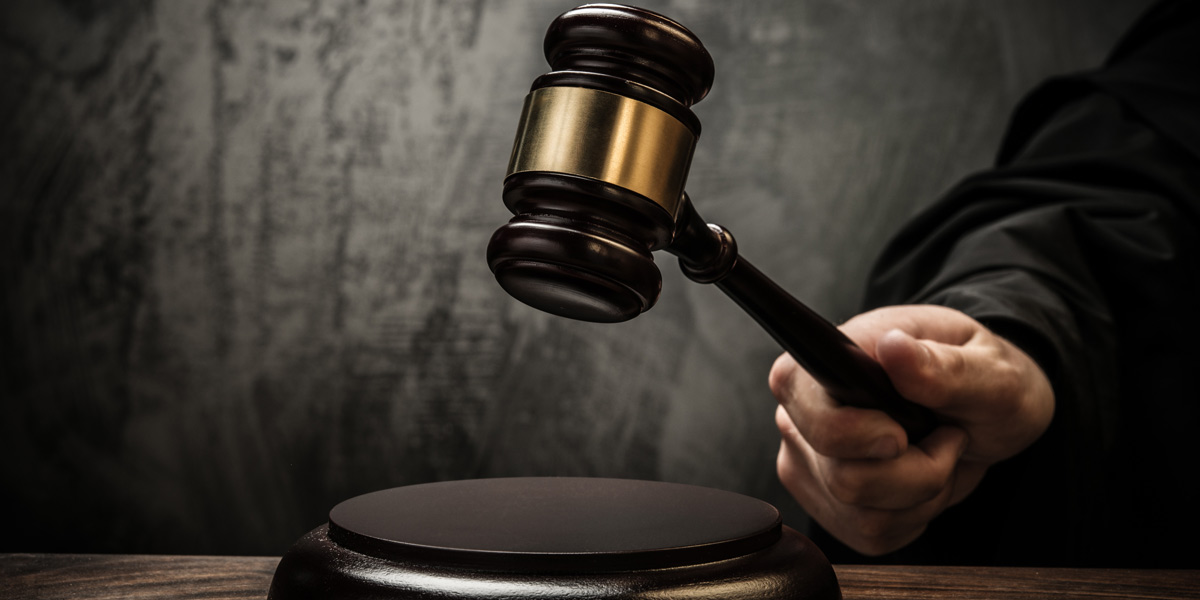 By Jessica Corbett
"While it comes too late for many farmworkers and landscapers who suffer after glyphosate exposure, we are grateful for the court's ruling," said a representative for one plaintiff
A federal appeals court on Friday issued a ruling on the weedkiller glyphosate that the coalition involved with the case called "a historic victory for farmworkers and the environment."
The 9th US Circuit Court of Appeals ordered the Environmental Protection Agency (EPA) to review its conclusions about the safety of glyphosate, the active ingredient in Roundup, a popular herbicide created by Monsanto — which Bayer acquired in 2018.
The EPA "recently assessed whether glyphosate poses 'any unreasonable risk to man or the environment' and answered, for the most part, 'no,'" the 54-page opinion explains, referring to the agency's widely criticised decision from January 2020.
"A group of petitioners challenged EPA's decision, arguing, among other things, that EPA did not adequately consider whether glyphosate causes cancer and shirked its duties under the Endangered Species Act," the ruling continues. "We agree and remand to the agency for further consideration."
The organisations behind the challenge celebrated the court's 3-0 ruling, which Amy van Saun — a senior attorney with Center for Food Safety and lead counsel in the case — said "gives voice to those who suffer from glyphosate's cancer, non-Hodgkin's lymphoma."
"EPA's 'no cancer' risk conclusion did not stand up to scrutiny," she added. "Today is a major victory for farmworkers and others exposed to glyphosate. Imperilled wildlife also won today, as the court agreed that EPA needed to ensure the safety of endangered species before greenlighting glyphosate."
Jeannie Economos, Pesticide Safety and Environmental Health Project coordinator at the Farmworker Association of Florida, a plaintiff in the case, also applauded the "significant decision."
"While it comes too late for many farmworkers and landscapers who suffer after glyphosate exposure," she said, "we are grateful for the court's ruling, and hope that now EPA will act quickly to protect future workers from illness and disease resulting from this toxic pesticide."
Leaders at other groups that took on the EPA over what the court concluded was a "flawed" analysis of glyphosate expressed hope that the ruling will lead to safer farming practices.
"EPA's failure to act on the science, as detailed in the litigation, has real-world adverse health consequences for farmworkers, the public, and ecosystems," said Jay Feldman, executive director of Beyond Pesticides.
"Because of this lawsuit, the agency's obstruction of the regulatory process will not be allowed to stand," Feldman added, "and EPA should start shifting food production to available alternative non- and less-toxic practices and materials that meet its statutory duty."
Rural Coalition chairperson John Zippert declared that "we need to halt glyphosate's devastating impact on the farmworkers and farmers who suffer the deepest consequences of exposure."
"This decision," he added, "will hopefully hasten the transition to farming and gardening methods and practices that increase resilience, protecting our children, our planet, and all those who feed us."
As E&E News noted Friday:
"EPA's finding on the human health risk of glyphosate is at the heart of Monsanto Co.'s Supreme Court petition asking the justices to overturn a landmark $25 million jury verdict in favour of a California resident who developed non-Hodgkin's lymphoma after years of using Roundup.
"The Supreme Court could accept or reject the petition from Monsanto, now owned by Bayer AG, as soon as next week. A grant and subsequent ruling in the company's favour in Monsanto v. Hardeman could potentially upend thousands of similar lawsuits over the company's failure to warn about the product's cancer risks."
In a lengthy statement responding to the appellate court ruling on Friday, Bayer said that "we believe that the US EPA will continue to conclude, as it and other regulators have consistently concluded for more than four decades, that glyphosate-based herbicides can be used safely and are not carcinogenic, and we are committed to working with the agency to minimise the environmental impacts of our products."
The company pledged to "continue to participate in EPA's public process to help ensure the agency can make fully informed science-based decisions that are protective of listed species and critical habitats."
Bayer announced in July 2021 — just over three years after acquiring Monsanto — various moves to "help close the door on this litigation and ensure that any claims brought by individuals who use Roundup in the future are few in number and unlikely to succeed."
Those steps include ending the sale of glyphosate-based products such as Roundup for the US residential lawn and garden market beginning in 2023 — a development that the Center for Food Safety and other groups also welcomed as a huge win.
This post has been updated with comment from Bayer.

This article was first published on Common Dreams. It is republished under the Creative Commons (CC BY-NC-ND 3.0) licence.