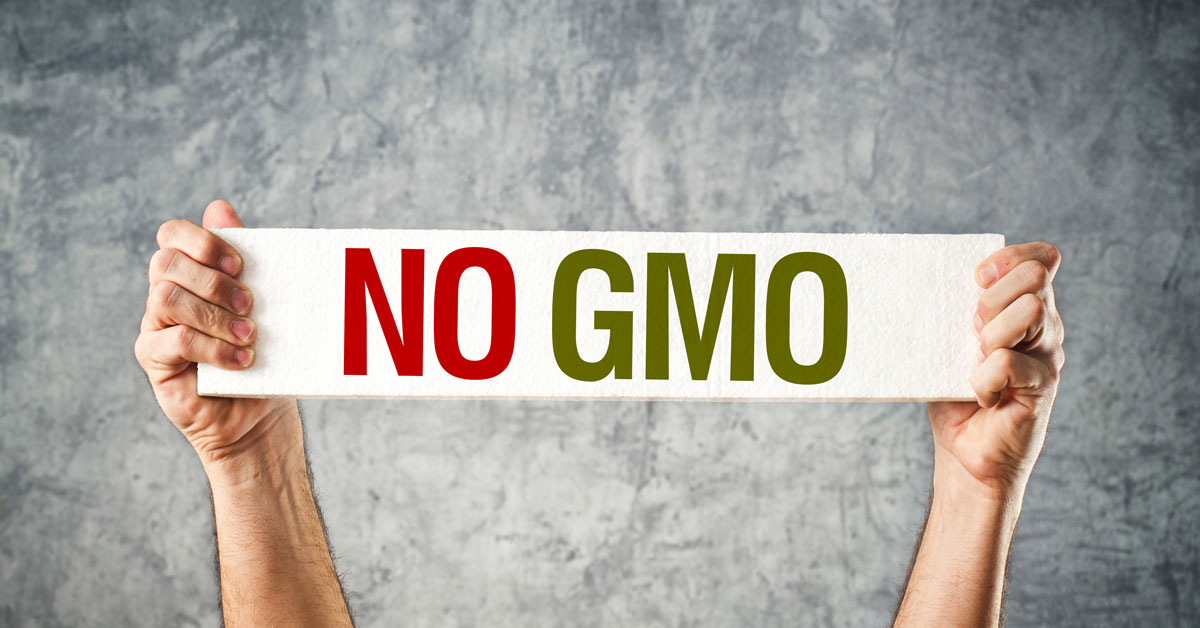 Tell the government not to deregulate experimental gene-edited foods
On 7 January 2021, the UK government's environment secretary George Eustice announced on behalf of the farm and environment ministry DEFRA a public consultation on the government's proposal to deregulate gene-edited crops and foods, so that they would no longer be classified as genetically modified organisms (GMOs). This means vital safety checks would be removed and these new types of experimental GMOs would not be required by law to be labelled for the consumer.  

This is GMOs by the back door. It is vital that everyone who is concerned about protecting the safety of food, farming and/or the environment responds to this consultation by Wednesday 17 March 2021. We need as many people as possible to respond, even if you can only send a brief and simple response. You can get help with your response here, whether you only have 5 minutes or can submit a longer response.

Use your own words as much as possible and start with a personal statement explaining why this topic is of interest to you.

There are three ways to submit your response to the consultation:

• You can provide your responses to the consultation questions via the Citizen Space online form. When you submit your response, you will be sent a receipt and a link to a PDF copy of your answers.

• You can also respond by email in your own words or using/adapting the pre-written text at the links here: This email address is being protected from spambots. You need JavaScript enabled to view it. (please put "Consultation on the Regulation of Genetic Technologies" in the subject line). Let them know the purpose of your email is to respond to this public consultation. Also say if you want your submission to be kept confidential or if you are happy for it to be published on the consultation website (published responses are anonymised).

• You can post your response to: Consultation Coordinator, Defra, 2nd Floor, Foss House, Kings Pool, 1-2 Peasholme Green, York, YO1 7PX.

Below is an explanation of the background to the consultation, followed by some points you can make in your responses. More information that you can include is at the links here.
Background
The current situation: The European Union correctly treats gene editing as a genetic modification technique. This means that gene-edited products are regulated as genetically modified organisms, are subjected to safety checks, and are labelled as GMOs. Leaving the EU has enabled the UK government to propose to deregulate genetically modified gene-edited crops and livestock, which means they would be exempted from safety checks and GMO labelling.

Why does the government want to deregulate gene editing? The answer has nothing to do with improving crops or livestock animals, as gene editing is an unproven and likely ineffective way of doing this. In reality, it seems that deregulation is being promoted because post-Brexit, the UK government wants a trade deal with the US, the US government has little or no regulatory oversight of gene-edited organisms, and the UK government wants to lower our food and environmental standards to match the US's poor standards, in order to enable the trade deal to be signed off.

In addition, gene-edited crops, foods and livestock animals are patented, meaning that the large agrochemical/GM seed firms that already control gene-editing technology patents (mostly Corteva/DowDuPont and Bayer/Monsanto) will extend their control over our seed and food supplies. This means that farmers will become even more at the mercy of big business. It seems that the UK government sees GMO research and development as a way that the UK can service this sector by coming up with marketable GMO products and thus gain a slice of the pie.

However, it is extremely likely that the GMO food venture will fail, due to the inherent problems and limitations of the technology. Until this happens, public health and the environment must be protected from uncontrolled, untested gene-edited GMOs. The way to do this is to keep gene-edited organisms under the GMO regulations and ensure that all products of gene editing, from the seeds in our fields to the foods on our dinner plates, are labelled.
Points you can make in your response to the consultation
Gene editing is genetic modification: Proponents of gene editing deregulation argue that it is not the same as genetic modification – but this is false. Both gene editing and older-style transgenic genetic modification (where genes are introduced from another species) are genetic modification techniques, in that genetic engineers directly intervene in the genetic sequence in ways that do not occur in nature, in order to confer new traits. The products of gene editing are GMOs, as confirmed by the 2018 ruling of the European Court of Justice. Gene editing and older-style transgenic genetic modification even use some of the same techniques – which result in genetic errors that could have consequences for health or the environment. So gene-edited organisms must continue to be regulated as GMOs.

Gene editing is not the same as traditional breeding: DEFRA claims that gene editing "makes the same types of changes to plants and animals that occur naturally and through traditional breeding". But this is unfounded. No one has ever shown that a gene-edited organism is the same as a naturally bred one, either at the genetic level or at the level of the composition of the organism (the proteins and other substances it contains). It is virtually impossible that they would be the same, as gene editing and breeding are completely different techniques.

Gene editing is a laboratory-based technique in which genetic engineers directly alter the genetic sequence in ways that do not occur in nature. With breeding, in contrast, genetic information is exchanged between two sexually compatible organisms originating from the same time-tested genetic pool – and offspring are selected for desirable traits such as fitness and safety for consumption over time (in nature, the selection process happens over long evolutionary timescales). Traditional breeding has a history of safe use; gene editing has no history of use, let alone safe use. Gene editing causes widespread damage to the genome (total inherited DNA) – something that has not been shown to occur with such frequency in breeding or in nature. Gene editing can thus potentially cause significant and long-term damage to health, farming, and the environment.

Gene editing is not precise – there are unintended and unpredictable outcomes: Proponents of gene editing claim it is a precision technique – but it is not. Gene editing uses enzymes called nucleases as "genetic scissors" to cut the DNA. The problem is that these nucleases are not fully precise in their outcomes. The genetic engineer designs the nuclease to cut the DNA at a specific location of the genome. But often it can cut the DNA in unintended locations ("off-target cuts") as well as at the intended one.

In addition, the DNA cut in itself does not bring about the "edit". The "edit" consists not only of the initial cut, but mostly of the outcome arising from the cell's attempt to repair the DNA break. Crucially, this DNA repair process is not under the genetic engineer's control. The repair process is not precise and brings about many unintended genetic errors, at both unintended locations of the genome ("off-target mutations") and at the intended cut site ("on-target mutations"). In sum, gene editing causes many unintended, uncontrollable and unpredictable genetic errors.

In gene-edited plants, these genetic errors alter gene functioning, which in turn will alter the biochemistry of the plant. This could include the production of new toxins or allergens or altered levels of existing toxins or allergens – as 61 scientists and the authors of peer-reviewed studies have warned.

Risks of gene editing are unknown: Gene editing may pose as many risks as, or even more risks than, transgenic genetic modification, where genes are taken from the DNA of one species and transplanted into the DNA of another species. The risks of gene editing have not been investigated experimentally, so no one knows if gene-edited foods are safe to eat. Thus safety tests and assessments must be carried out on gene-edited foods and crops, as for other types of GMOs. Moreover, gene-edited products must be labelled, just like other GMOs, so that consumers know what they are buying and farmers know what they are planting.

DEREGULATION OF GENE EDITING = THE END OF FOOD FREEDOM OF CHOICE

For information on how to respond to the public consultation go to:
GM Freeze https://www.gmfreeze.org/gene-editing-consultation/

Latest news on GMO issues:
https://www.gmwatch.org

More information:

Gene editing: Unexpected outcomes and risks
https://gmwatch.org/en/news/latest-news/19499

GMO Myths and Truths: A Citizen's guide to the evidence on the safety and efficacy of genetically modified crops and food. By Claire Robinson MPhil, Michael Antoniou PhD and John Fagan PhD. 2018. ISBN: 978-0-9934367-2-7
https://www.amazon.co.uk/GMO-Myths-Truths-Citizens-Genetically/dp/0993436722