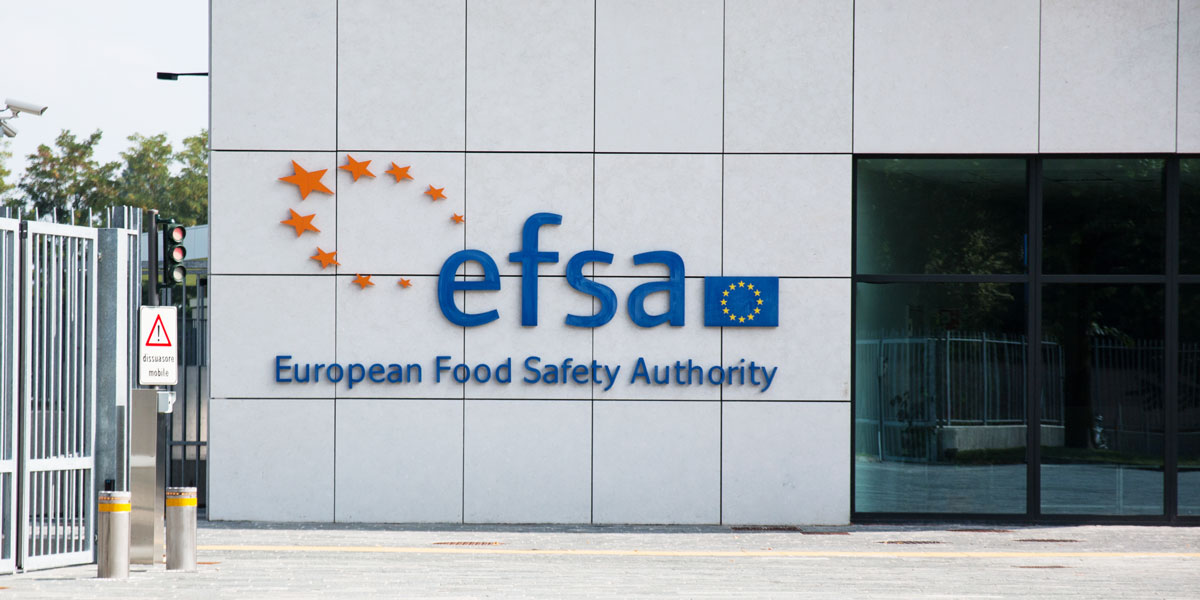 Pressure mounts on European Food Safety Authority over its reliance on industry studies
Bernhard Url, executive director of the European Food Safety Authority (EFSA), has been forced to defend the agency against claims in the European Parliament that its conclusions are biased because when evaluating the safety of pesticides and other substances, it mostly uses studies funded by industry.
As reported by EU Food Policy,[1] the German Green MEP Martin Hausling launched a blistering attack against EFSA, telling Url: "It is not your destiny to be independent. You rely on studies by industry. You have no means of commissioning independent studies.
"You don't have the people, you don't have the money. Stop pretending you are an independent institution. It is important that you recognise your limitations."
Url said the European Parliament had agreed the law which requires industry applicants to send a dossier of their studies to EFSA for it to make an evaluation. The only way to change this procedure was to change the law, he said.
During the exchanges in the Agriculture Committee, several MEPs argued that studies on glyphosate sponsored by Monsanto and the Glyphosate Task Force – a collection of pesticide companies that is trying to get the weedkiller glyphosate re-approved in Europe – were biased.
They said that this meant EFSA's conclusions were not independent. Their accusations reflected concerns raised in a letter sent by 30 MEPs to Commission President Jean-Claude Juncker earlier this month alleging that Monsanto had manipulated some of the studies and reviews.
The French Green MEP Jose Bove called on EFSA to "ban documents furnished by industry".
Url said to change the current laws would require a major political initiative, as would increasing the budget to give EFSA more money. He said that in the US, taxpayers spent €30 million on one multi-generational study on Bisphenol A, a plastics ingredient used in food and drinks packaging.
It would not be a question of increasing the EFSA budget by a few million euros, he said – hundreds of millions of euros would be needed. He added, "It is a political issue as to whether society pays."
Url said that the system employed by EFSA was used worldwide and that companies had to conduct studies to OECD guidelines and use independent laboratories operating under Good Laboratory Practice.
"I have full trust in this system used worldwide," he said.
More independent system advocated by GMWatch
GMWatch and many other NGOs, however, advocate that regulatory and expert advisory bodies like EFSA should not rely on studies directly sponsored by industry – but they also insist that the public should not pay for them.
The groups have long advocated a system whereby money for safety studies is provided by the industry that wishes to bring a product to market. The money would be paid into a publicly administered fund, which would use it to commission independent laboratories to carry out safety studies.
All results would have to be published on the Internet before the product came to market, putting an end to the current system whereby the studies are the proprietary data of industry and are kept secret.
Both EU laws and international agreements reached under the auspices of the OECD would need to be changed to accommodate the new system. But it is the bare minimum of reform that is needed to restore public trust in the regulatory framework for risky substances such as pesticides and GMOs.
EFSA accused of bias and corruption
According to EU Food Policy, Url clearly expected the criticisms on glyphosate and argued that political agendas were driving criticism of EFSA's scientific output.
Url said, "One MEP said publicly EFSA you are killing people. It is cherry picking." Url added that some politicians supported EFSA's conclusions when they reflected their political agenda but criticised those which did not.
EFSA had been accused of being biased, corrupt and "even worse", he said, adding that a small number of contested EFSA Opinions had been challenged, with a disproportionate effect on EFSA's reputation.
Another German Green MEP, Maria Heubuch, argued that using studies by Monsanto was not the way to build trust in EFSA.
The French socialist Marc Tarabella mentioned the departure of Diana Banati, former chair of the EFSA management board, to the International Life Sciences Institute (ILSI), a lobby group funded by companies such as Monsanto and Dow.
He questioned whether EFSA was adequately funded to have independent experts.
Url emphasized EFSA's system of declarations of interest and the fact that hundreds were screened.
He argued that in order to get the best scientists, EFSA had to take a pragmatic approach to research funding and that the Horizon 2020 funding mechanism demanded public institutions worked with industry on research.
He added that member states were indicating they could not afford to send their best experts to EFSA.
"You have asked for our best experts. We want €1,000 a day," responded some. "We don't have this money," he told MEPs.
References
1. EU Food Policy (2017). Stop pretending to be independent, MEP tells EFSA boss Url. 12 April 2017. No direct link; access by subscription only.