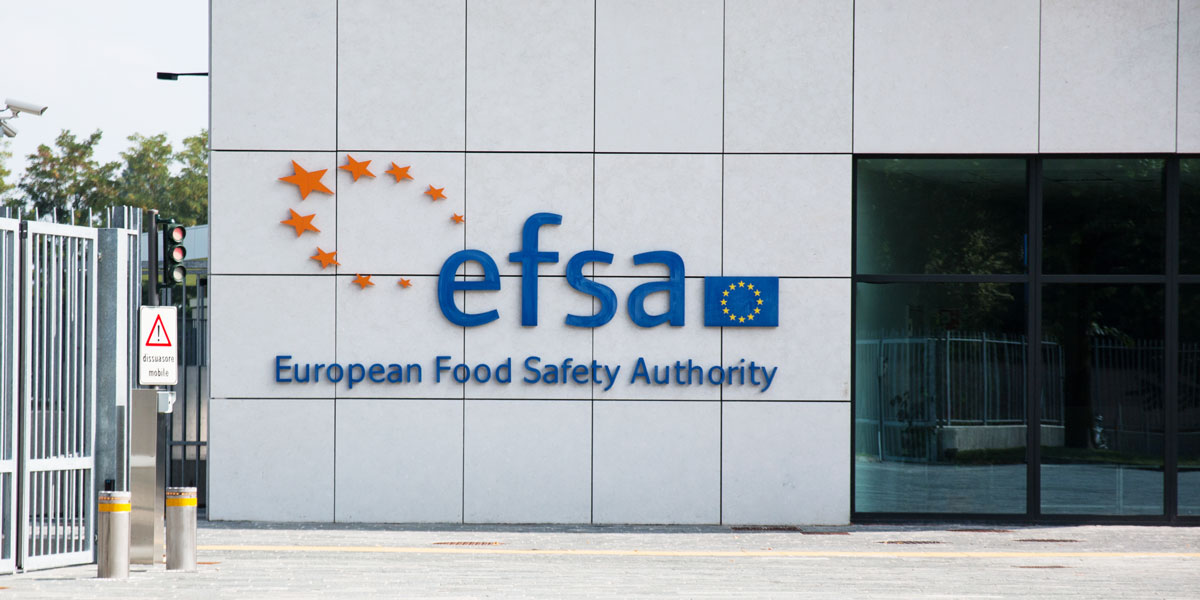 Allergy specialist Jean-Michael Wal says data gaps in Syngenta's application "may result in uncontrolled risk for the health of human consumers in certain segments of the population"
A member of the European Food Safety Authority's (EFSA) GMO Panel has issued a minority Opinion questioning the safety of a Syngenta "stacked trait" GM maize. The maize contains five different GMO traits.

According to a report by EU Food Policy,[1] initially two members of the panel wanted to issue the minority view but one of them subsequently backed down.

EU Food Policy comments, "A minority Opinion from EFSA could throw the EU policy on GMOs into fresh turmoil because member states and NGOs who oppose the so-called 'stacked event' crops would have support from an EFSA expert."

The GMO Panel member, Jean-Michel Wal, has concerns about the application to authorise the combination of Bt11 x 59122 x MIR604 x 1507 x GA21 for import and processing as food and feed.

EFSA published its Opinion during the quiet European summer holiday period, on 26 August. However, as EU Food Policy points out, the decision to issue a minority Opinion, which indicates dissent within the panel over an assessment, was taken at the GMO Panel's May meeting, the minutes of which were only published in August.
Data gaps
Wal's disagreement with the other members of the GMO Panel focused on the "sub-combination" of the different GMOs. He argued that EFSA should only look at actual data provided by the company on the 20 sub-combinations rather than using a "weight of evidence" approach.

The weight of evidence approach was used by the majority of EFSA's GMO Panel to reach their conclusion that all the sub-combinations of the stacked trait maize were safe. This approach is based on extrapolating data obtained for the single GM traits that were crossbred to develop the stacked trait maize to form conclusions about the stacked trait maize.

In his minority Opinion, Wal explained, "There is… no disagreement with the opinion adopted by the GMO Panel regarding the five event stack and the sub-combinations derived from this stack by natural segregation. The disagreement derives from the conclusion on the 20 'sub-combinations independently of their origin' for which no data have been provided."

Wal added, "No specific data regarding any of those 20 sub-combinations have been provided by the Applicant [Syngenta], who also did not give a satisfactory rationale explaining the reasons why those data are missing and/or why he would consider that they are not necessary for the risk assessment."

In a coruscating critique of Syngenta's failure to provide this crucial data and EFSA's failure to demand it, Wal stated, "There cannot be two kinds of risk assessment, a comprehensive one based on a complete set of data and another one for which no specific data at all are available and which is based on assumptions and indirect considerations deduced by the Panel by the so called 'weight of evidence approach' and extrapolation of data obtained for the single events, the five-event [five-trait] stack and other stacks that were submitted and assessed in other applications."

Wal warned that these data gaps "may result in uncontrolled risk for the health of human consumers in certain segments of the population."

Wal is a specialist in allergens. In his minority Opinion he argues: "Allergenic reactions in general and consequently food allergy are dramatically increasing in the EU (and worldwide) and have become a most important public health issue. The reasons are unclear but most specialists involve the changes in environmental conditions and cultivated plant species. It would certainly be a shame if (re)questioning a possible role of GM crops would thus be triggered by this case."
No scientific consensus on GMOs – even within EFSA
Wal's dissenting Opinion provides yet more evidence that there is no scientific consensus on the safety of GMOs – even within EFSA's GMO Panel.

In a followup article[2] to the one about Wal's dissenting Opinion, EU Food Policy reported that Wal has criticised EFSA's published summary of the meeting, saying it does not adequately convey his views. He felt the minutes were a kind of "prosecution rebuttal" of his minority Opinion.

It also draws attention to the lack of scientific consensus on how to assess the risks of stacked trait GM crops.

A number of NGOs, including Testbiotech and GMWatch, have warned that the EU's GMO rules are inadequate to assess the risks of these GM crops. For example, no animal feeding trials are required with the complete stacked trait crop. Instead, EFSA assesses the stacked trait GM crop on the basis of animal feeding trials performed with the single trait GM crops that were cross-bred to make the stacked trait crop. This system would miss any unexpected combination effects between the different traits and/or the herbicides and pesticides used on the crop.
Trouble at EFSA?
Jean-Michel Wal's dissenting Opinion is just the latest in a series of developments that suggest a lack of agreement among EFSA experts on the safety of GMOs submitted for the agency's approval.

EU Food Policy notes that EFSA appointed a new GMO Panel last year and the new experts have adopted relatively few Opinions over the past 12 months.

EU Food Policy adds that last October, two members of the panel abstained in the vote in favour of an Opinion that a GM maize from Syngenta was as safe as conventional maize.

Earlier, in September, one expert abstained in a vote on a positive Opinion on a GM Monsanto soybean.

The earlier abstentions were also over so-called "stacked events" - GM maize Bt11 x MIR162 x MIR604 x GA21 and a Monsanto GM soybean.

According to EU Food Policy, the GMO Panel is also yet to decide on the stacked trait GM maize called Bt11 x MIR162 x 1507 x GA21, which has been discussed at several plenaries.
Report by Claire Robinson
Notes
1. EU Food Policy, "GMOs - Fresh turmoil as EFSA publishes minority safety verdict - questions about Syngenta maize safety". August 2016. Subscription only, no direct link

2. EU Food Policy, "EFSA GMO expert disagrees with published summary". September 2016. Subscription only, no direct link