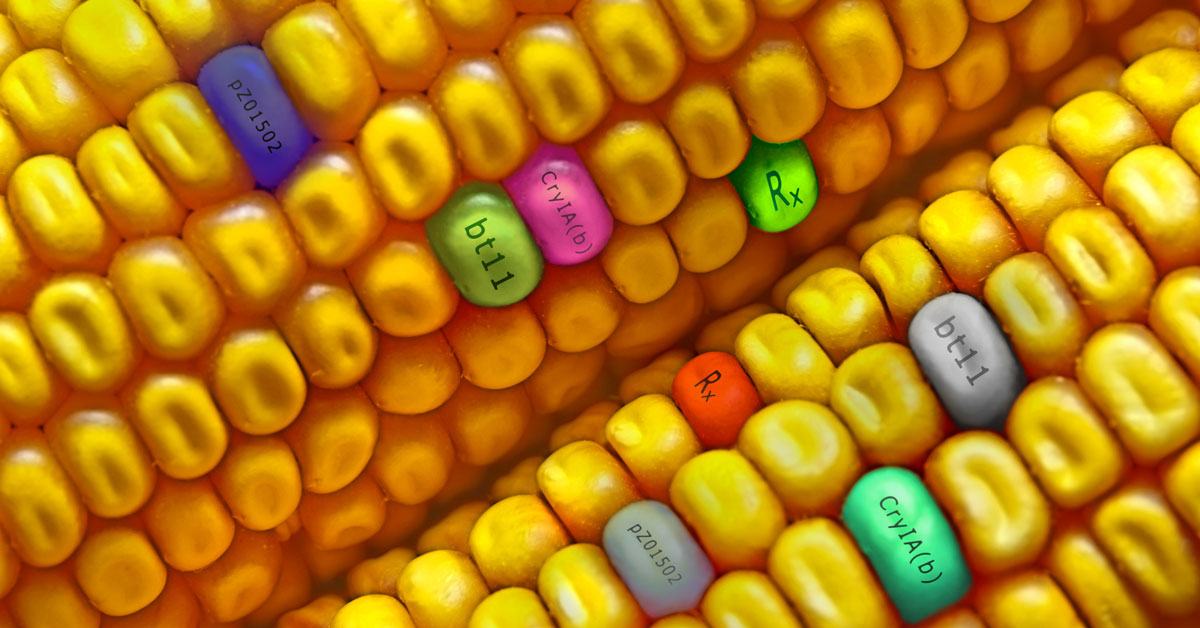 For the first time, Mexico's health safety regulator Cofepris has rejected a new variety of GMO corn, said the head of the country's National Farm Council (CNA). While Mexico has never permitted commercial cultivation of GMO corn, it has for decades allowed imports of such varieties, which are largely used for feed. Mexico is a major market for US exports of the corn, importing more than 16 MMT of primarily GMO corn from the US in 2020. Mexican President Lopez Obrador issued a decree late last year that would ban use of both glyphosate and GMO corn for human consumption by 2024. CNA says Cofepris rejected a permit for a new GMO corn variety by Bayer that was designed to tolerate the weedkiller glyphosate in late August. The regulator reportedly said it considers the herbicide dangerous and rejected the variety based on the precautionary principle.
Bayer is evaluating its legal options after Mexican health regulators rejected the GMO corn permit it was seeking. It claimed the decision was "unscientific".
In a real-life David versus Goliath moment, a small group of Mexican activists have won a major battle in a longstanding legal dispute with big farming monolith Bayer-Monsanto and other chemical and seed companies. Mexico's Supreme Court just rejected appeals by companies including Bayer-Monsanto, Syngenta, and Corteva, and voted to ratify an injunction that restricts the cultivation of GM corn.
The Mexico court judgement (see above) is critical not only for the preservation of native maize and the traditional milpa crop-growing system, but also for the beekeeping sector and the bees themselves, as part of Mexico's biodiversity that has been severely affected by GMO crops and glyphosate, according to the group of citizens who brought the lawsuit to restrict the cultivation of GM corn (Spanish text).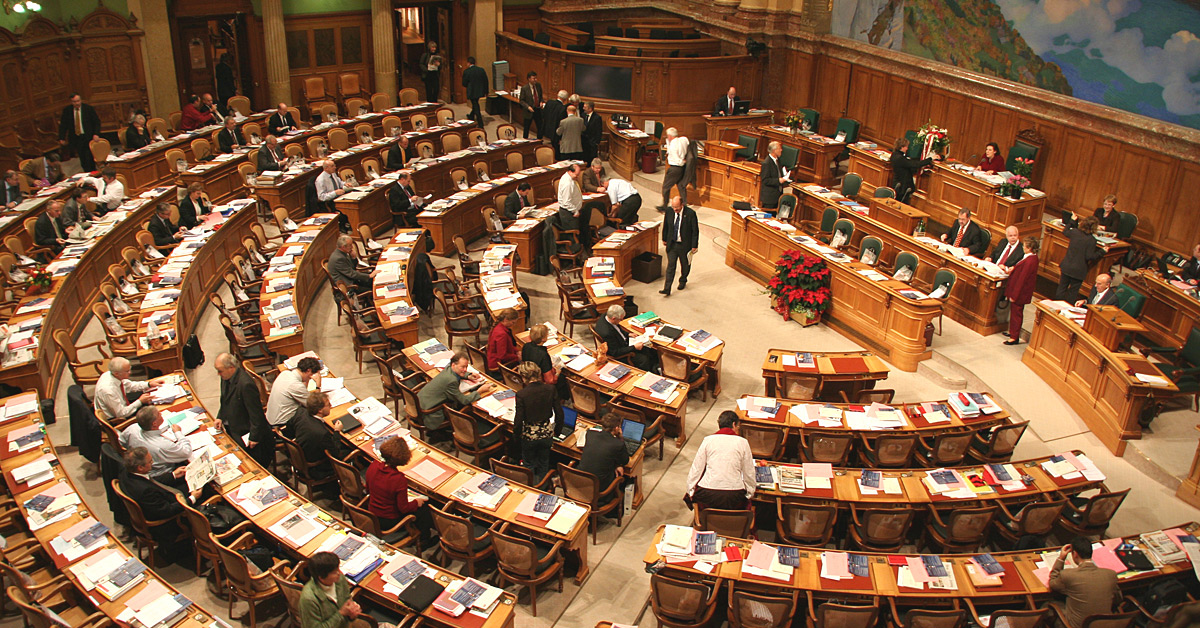 The Swiss National Council (lower house of the Swiss Federal Assembly, the parliament of Switzerland) has extended the moratorium on the cultivation of GM plants by another four years until the end of 2025. Gene-edited GM plants were explicitly included in the moratorium.
In a landmark decision, the UN Human Rights Committee found that Paraguay's failure to prevent the toxic contamination of traditional lands, due to intensive use of pesticides by commercial farms growing GMO soybeans, violates indigenous people's right to traditional lands and their sense of "home". For more than a decade, spraying from neighbouring GM soybean plantations killed the Ava Guarani community's plants and animals, while creating health issues for residents. As a result, younger generations were unable to learn the community's cultural customs and many moved away. Paraguay has the laws and institutions in place to regulate commercial agriculture but has demonstrated an unwillingness to apply them, according to the committee.
The discovery of 500 tonnes of GM rice by the European Commission and subsequent withdrawal of the rice flour from the markets has rung alarm bells among farm activists who noted that the GM paddy cultivation was not allowed in India except for confined field trials. The news comes in the wake of a private company seeking field trials for Bt cotton and maize in Karnataka, a proposal that has already seen much opposition.
The discovery of illegal GM rice in rice from India has raised concerns about the country's regulatory agencies. All India People's Science Network (AIPSN), in a letter to the chairman of the Genetic Engineering Appraisal Committee (GEAC), has demanded that the relevant government departments must resolve to "strengthen regulatory effectiveness to protect Indian food and agricultural systems".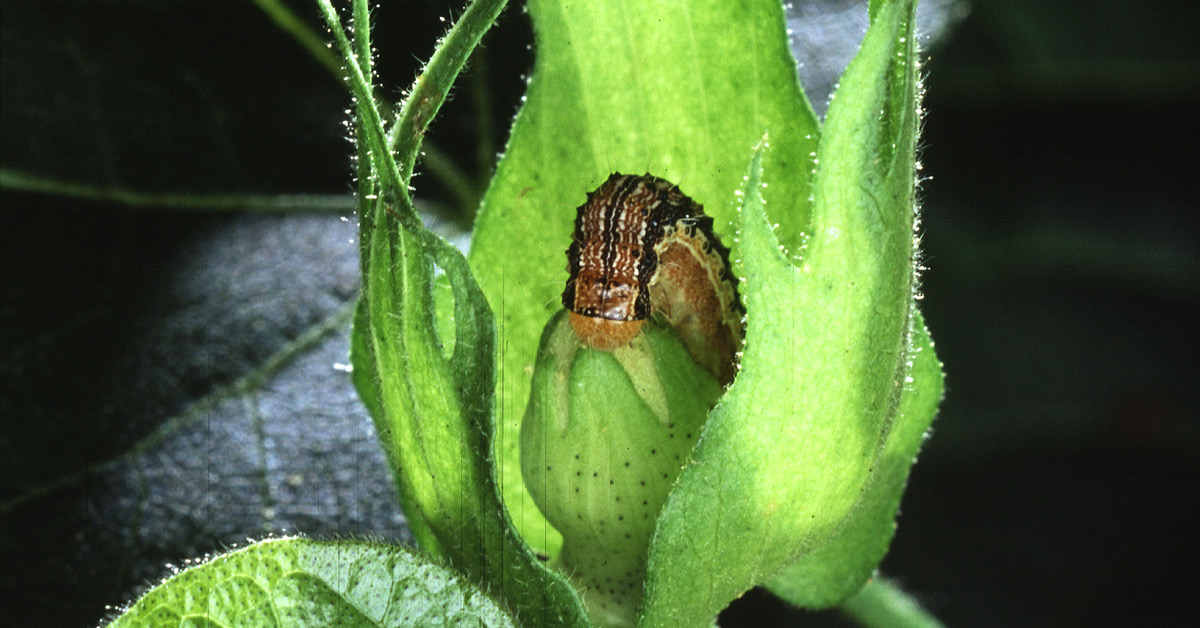 GM crops targeted at smallholder farmers in developing countries are rolled out with hyped-up promises of high yield, pest resistance, and improved farmers incomes. Years later, amid the farmers' lived experience of disappointing performance, the GM crop is abandoned and the pro-GMO lobby moves on to a new candidate crop. Why the gap between hype and actuality? Certain methodologies underpin the data presented in the pro-GMO articles that pack the scientific literature. They give the false claims the veneer of the scientific approach and persuade scientists, policymakers and the public to get behind the GMO juggernaut. In a peer-reviewed analysis, two development experts explain these methodologies and the false assumptions underlying the inflated claims. The authors present a more reliable way of predicting the fate of GM crops in developing countries – and conclude that the promises made for newer GM crops intended for Africa are unlikely to be realized.
There is silence in the GM Bt cotton fields of Punjab and Haryana where farmers are uprooting plants after having sprayed multiple rounds of pesticides in vain. The pink bollworm has ravaged cotton crops in the country's north. In 2017, a similar devastation took place in the Vidarbha region of Maharashtra that triggered the debate on the sustainability of GM cotton. Many farmers have complained of up to 100% crop loss due to the pink bollworm attack. It has also led to increased deaths by suicide among farmers in Punjab's Malwa region. Farmers have expressed doubt that they were sold genuine Bt seeds. But a plant breeder from Punjab Agri University says they tested some of the seed where there was infestation and it was genuine Bt.
Research shows an early warning of field-evolved resistance to the Bt toxin Vip3Aa in Helicoverpa zea (corn earworm and bollworm). The researchers propose the prohibition of selling and planting field corn hybrids that produce Vip3Aa in the cotton-growing regions of the United States, in order to limit selection for resistance to Vip3Aa in corn, where H. zea is not a major economic pest, in the hope that it could help preserve efficacy against H. zea in cotton, where it is a major economic pest.
Kenya and several African countries will soon launch a GM cassava variety that is claimed to be resistant to brown streak disease. GMWatch advises watching this crop to see how long the resistance lasts in the field. Past attempts at developing GM virus-resistant cassava have failed miserably.
J.R. Simplot, a California-based plant reproduction company, has announced a collaboration to produce gene-edited strawberries intended to improve shelf life.
Plans have been announced in Japan to begin marketing red sea bream genetically engineered with CRISPR-Cas. The gene-editing tool was used in the fish to block gene functions which regulate muscle growth. As a result, the fish not only grow more muscle, they also have a larger-sized body, reduced body length and abnormal positioning of the vertebrae. In comparison to the wild type, the fish gains weight faster and appears to move more slowly. No data were made available on the effects of the genetic alteration on life span or health in general. There also appears to be no data available on animal welfare. In addition, questions about changes in the composition of the edible parts of the GM fish and potential impact on consumers remain unanswered.
While officially calling for adequate regulation and high safety standards, the EU Commission in reality seems to be following a different strategy, says Testbiotech. The Commission's document on future GMO regulation, published at the end of September, indicates a clear intention for far reaching deregulation of plants derived from new genetic engineering (New GE). Risks associated with the processes of New GE are either not given sufficient weight or are completely disregarded.
Friends of the Earth Europe has published a package – a report, briefing, and short video – about the hyped claims that the new generation of genetically modified organisms are needed to fight the climate crisis. The report, called "Editing the truth: Genome editing is not a solution to climate change", is both scientifically rigorous and accessible for the layperson.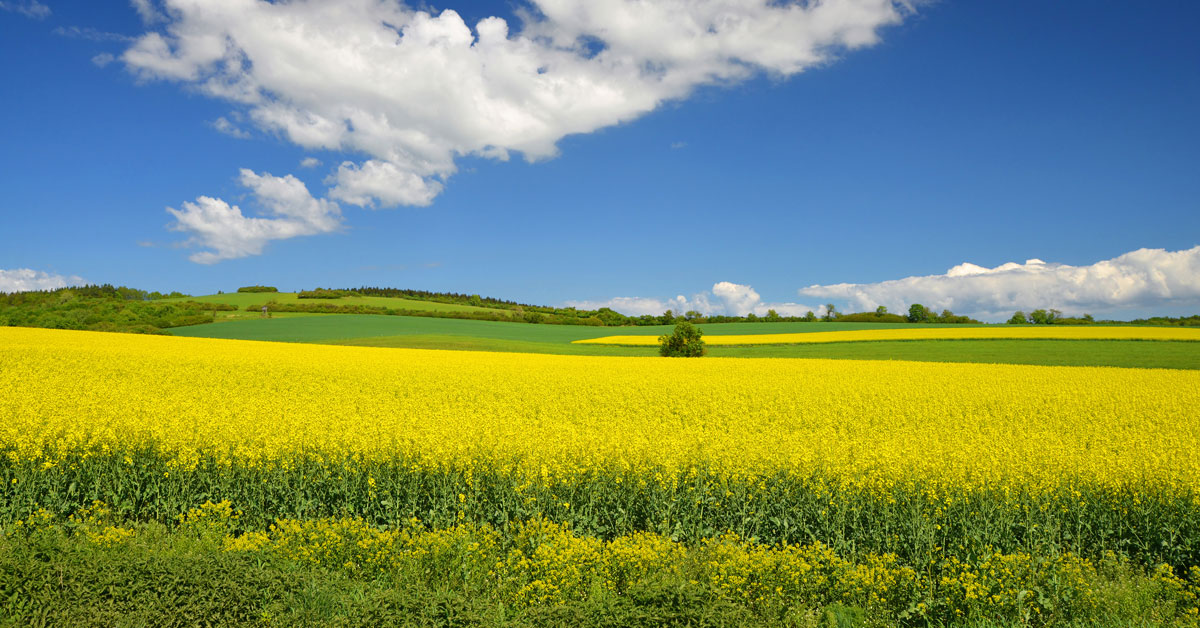 The German Federal Agency for Nature Conservation (BfN) has outlined its position on the intention of the EU Commission to evaluate new legislative proposals for the regulation of certain new GM techniques in plants. The paper concludes that these plants have a similar or even greater risk potential than plants obtained from older genetic engineering techniques. According to the BfN, a high level of safety can only be ensured with a case-by-case analysis as required in current genetic engineering legislation, especially since there is no or only very limited experience with the deliberate release of these plants and their products.
A total of 70,879 citizens wrote to the Commission in its pubic consultation on its plans to deregulate gene editing, including 68,183 from EU countries and 2,249 from non-EU countries. Over 69,000 of these wrote in using via the web tool that GMWatch and other groups installed on their websites to enable citizens to participate in a quick and easy way. The overwhelming majority of these opposed GMO deregulation. Well done to all who took part!
GMWatch's response to the EU Commission plans to deregulate gene editing is available online. It's adapted from a document that GMWatch and other NGOs generated as their initial response to the Commission's plans.
A special issue of Elementa journal has been published, on Gene Editing the Food System. The issue contains eight open access articles from critical researchers who provide perspectives from the US to Japan, from the Netherlands to Canada. They raise persistent questions at the intersection of science and society: about sharing and using technologies; rights of access, ownership, and control; safety, risk, and limits of knowledge; technology's relationship to political economy; values and cultures; and how humans relate to the non-human world, among others.
In the framework of the revision of the legislation around new genetic engineering techniques, the European Commission asked for feedback on its Inception Impact Assessment relating to the legislation review. European Coordination Via Campesina (ECVC) has responded with the analysis of small and medium-scale farmers. ECVC highlights the incoherence of the proposal and urges the Commission to take into account organic and non-GMO agriculture, peasant's rights, consumers' right to information and freedom of choice, biodiversity, and the risks of abusively extending the scope of patents to native plants.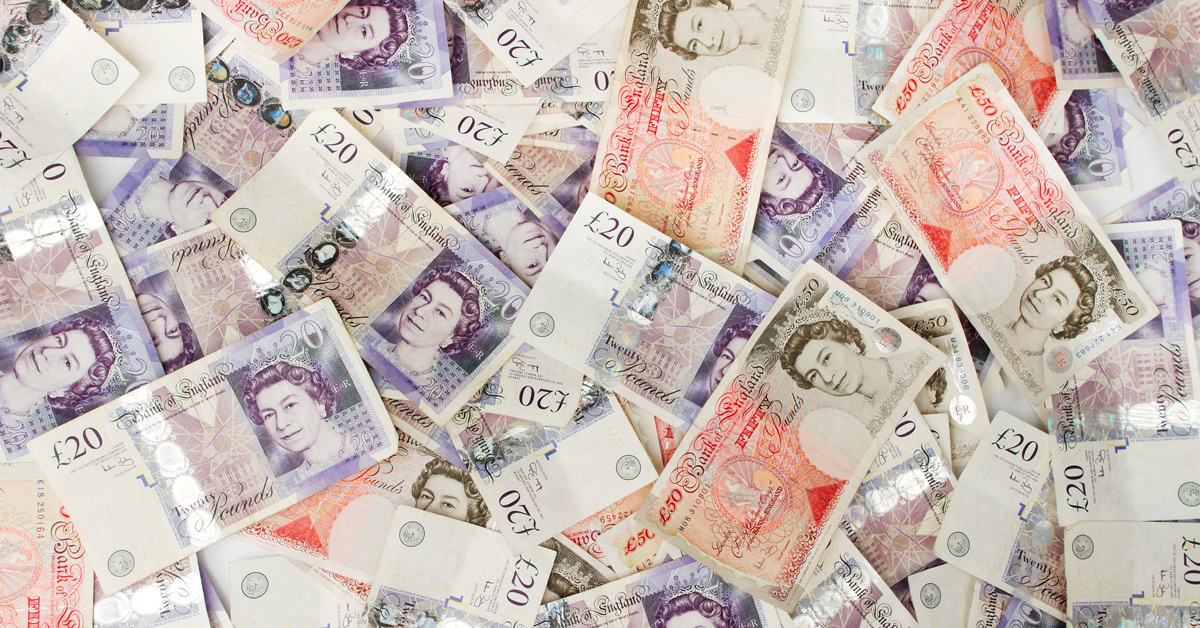 At the end of September, the Westminster government finally released its response to the public consultation on its plans to deregulate gene editing of crop plants – AFTER all the morning news broadcasts hyping the potential of the technology. Could the timing have anything to do with the fact that the government's response reveals that out of 6,440 submissions to the consultation, most individuals (87%) and businesses (64%) felt that gene-edited organisms pose a greater risk than naturally bred organisms? And that most individuals (88%) and businesses (64%) supported continuing to regulate the products of gene editing as GMOs? That the government ignores the weight of public opinion and intends to proceed with its deregulation agenda is a slap in the face for democracy and proof that it puts money before life.
Euractiv has published a critical article on the Westminster government's plans to deregulate gene editing. And in a separate article, Liz O'Neill of GM Freeze raises serious unanswered questions about the government's actions. In a third article, Pat Thomas of Beyond GM writes that serious questions remain about the government's divergence from both science and public opinion.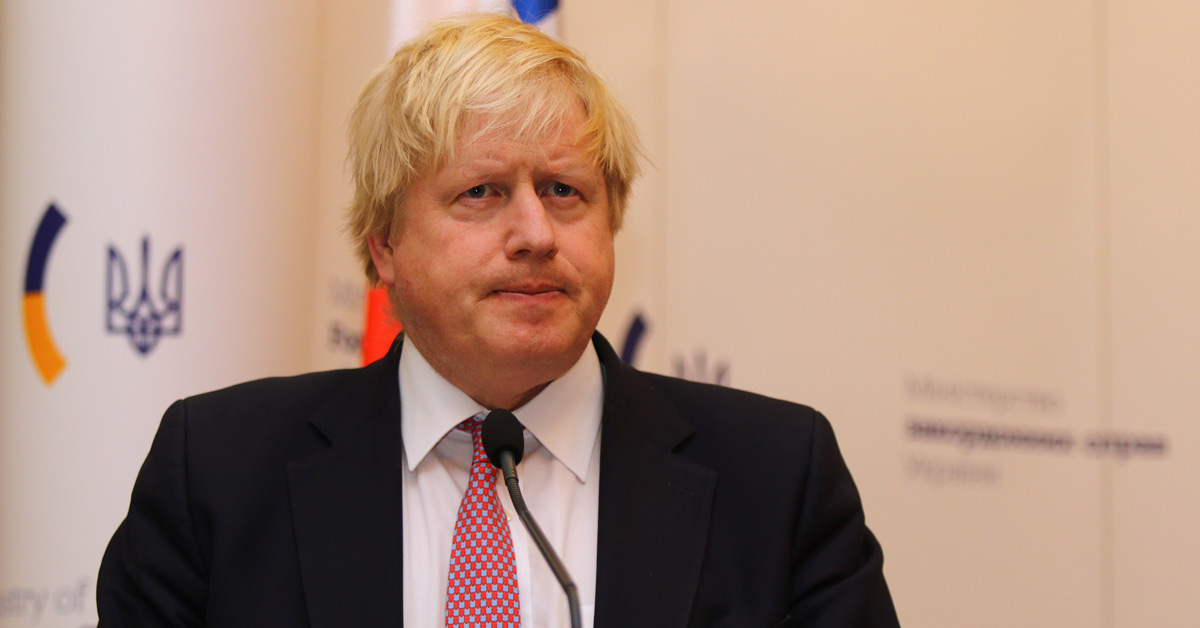 Given Boris Johnson's gung-ho enthusiasm for "liberating" GM crops and foods from EU rules, it's interesting to note that the Westminster government's first steps following the public consultation have been more tentative than many expected. We examine the possible reasons why.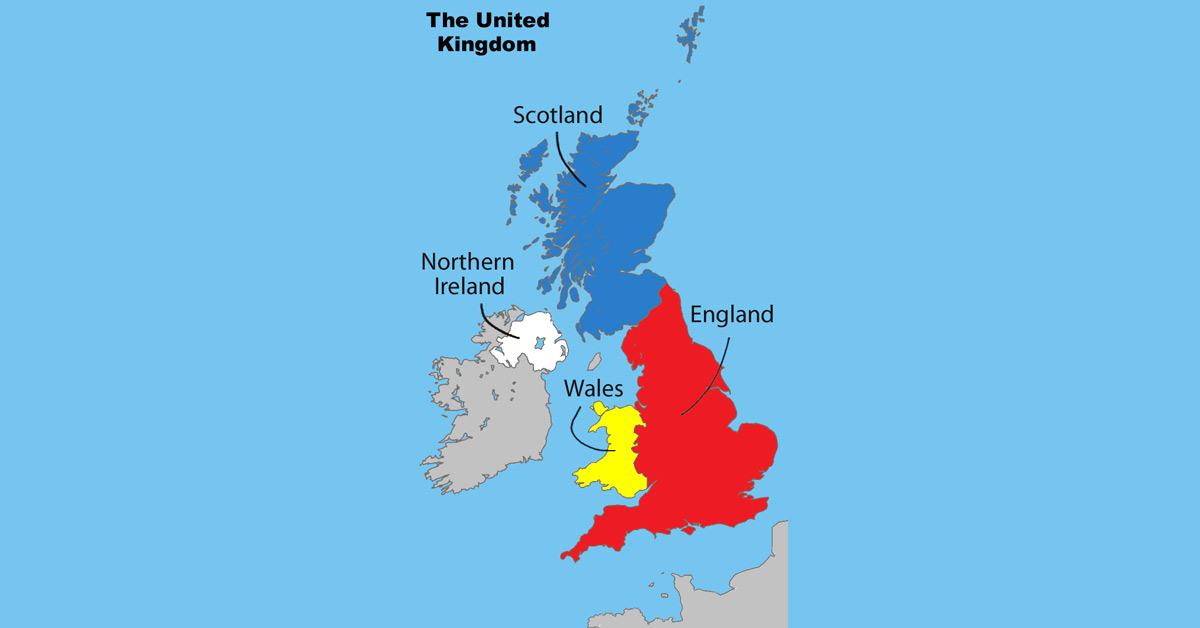 Although Boris Johnson has pledged to "liberate" the UK from "anti-GM rules" by ditching the EU's precautionary stance, the deregulatory moves his government has just announced on gene-edited crops apply to England alone. And in response to the Westminster government's new policy announcement, Scotland and Wales have made it clear that they have no intention of following England's unilateral move to deregulate gene editing. Given Northern Ireland has effectively remained within the EU's single market for goods, it's almost impossible to see how it could follow England's unilateral move either.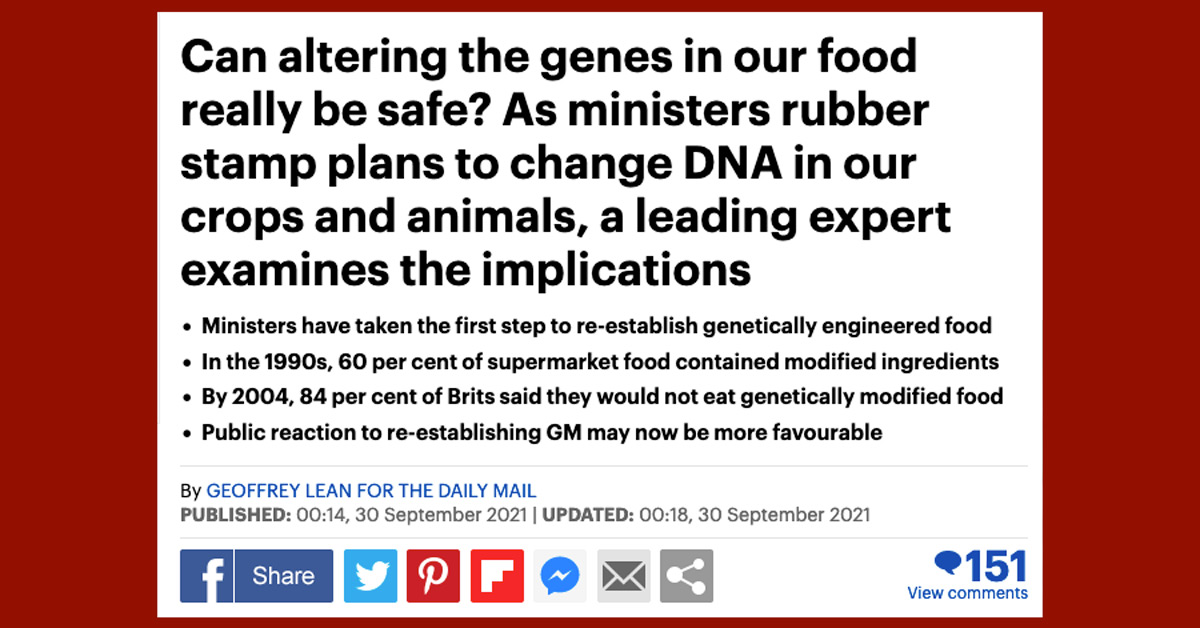 Geoffrey Lean, Britain's longest-serving environment correspondent, has written extensively and critically about GM crops in various publications. In an article on the Westminster government's plans to deregulate gene editing, he engages with some of the research findings and development problems demonstrating that – contrary to all the hype - gene editing is neither precise nor predictable.
A new study published in the scientific journal Plants presents the specific risks of new genetic engineering techniques and gives an overview of possible gene editing applications. The study shows that inducing supposedly small alterations in the genome of crop plants can nevertheless generate complex changes. The results of the study highlight the need for plants developed using new genetic engineering techniques to undergo case-specific risk assessment, taking both the properties of the end product and risks posed by the applied procedures into account.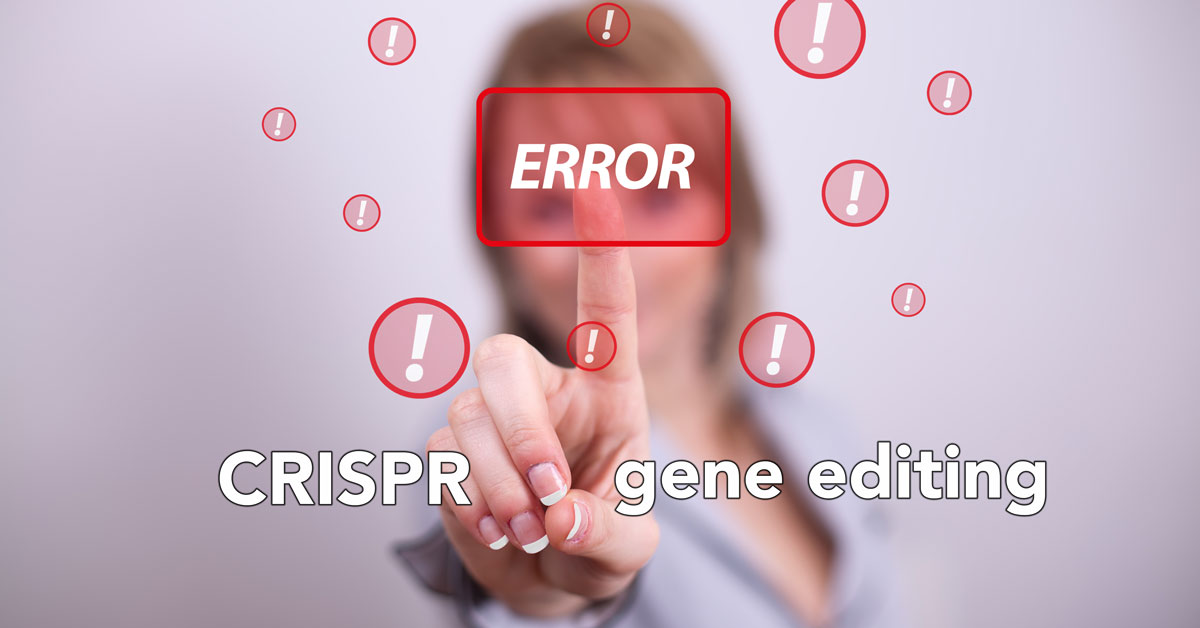 Scientists at the University of Uppsala have found that CRISPR-Cas gene editing in zebrafish caused large structural changes at on-target and off-target sites (both at the intended edit site and elsewhere in the genome). Off-target sites can be very similar to the target site, which means that the "gene scissors" can also cut at these sites and cause specific unintended mutations. The publication shows that major unintended DNA changes are possible.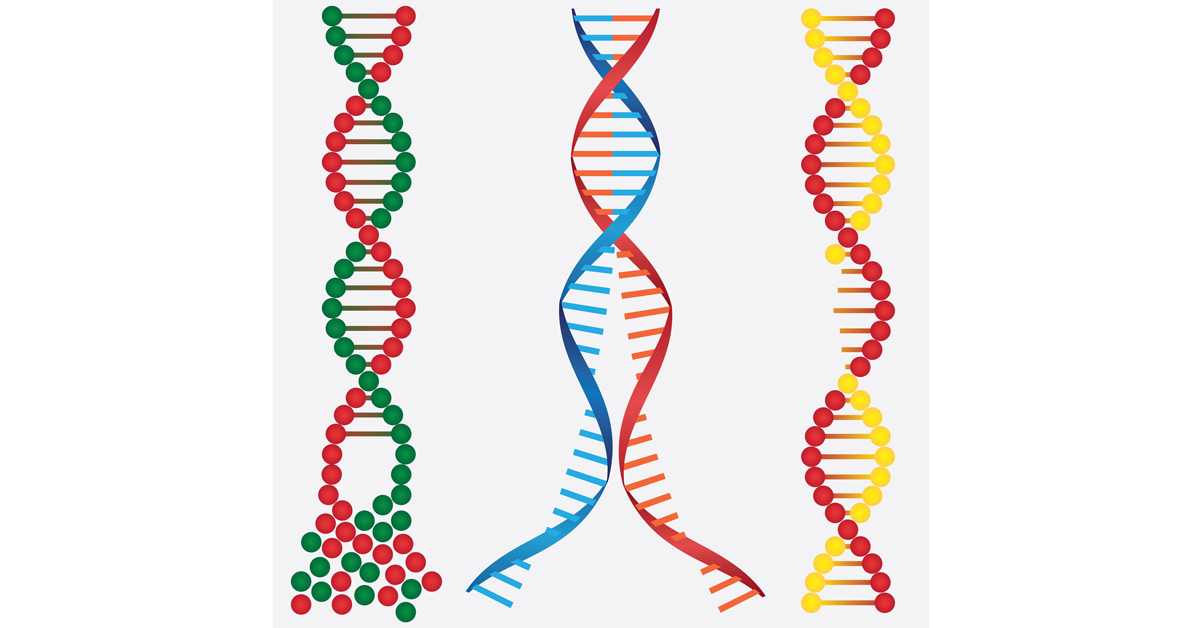 Claims of genome editing precision or specificity have been repeatedly challenged by the accumulation of studies showing unintended effects, such as off-target modification of additional regions of the genome to the target site chosen by the developers. But unintended effects at the targeted edit site have received much less attention. A new report looks at unintended on-target effects, why they are a problem, and the implications for the safety and development of gene-edited GMOs.
Our DNA is very similar to that of the chimpanzee. Stem cell researchers have now found a previously overlooked part of our DNA, so-called non-coding DNA, that appears to contribute to a difference which, despite our similarities, may explain why our brains work differently. The new findings indicate that the differences appear to lie outside the protein-coding genes in what has been labelled as "junk DNA", which was once thought to have no function. The scientist who led the study describes this as "a surprising finding".
Around 50,000 hectares of GMO wheat have been planted in Argentina, despite the crop not having been fully approved for commercialization and not having been approved anywhere else in the world. It was developed to tolerate glufosinate ammonium, a herbicide restricted since 2013 in the European Union due to the harmful consequences it has for health. (Spanish text)
Brazilian domestic flour millers are threatening to stop buying wheat from Argentina if Brazil commercially approves GMO wheat imports from the neighboring country, Rubens Barbosa, head of the Brazilian Wheat Industry Association (Abitrigo), said. Local millers are against processing GMO wheat coming from Argentina or anywhere, according to Abitrigo, and that sentiment is shared by groups representing bakers and other companies that use wheat to make products like bread and biscuits.
The latest Saskatchewan Wheat Development Commission outlook report warns of a possible market disruption from a new GM wheat in Argentina. The outlook says controversy may be brewing around a new GM wheat developed in Argentina to be drought-tolerant. It says Brazil buys six to seven million tons of wheat a year, usually from Argentina – and if Brazil refuses the Argentinian wheat, it could cause market disruptions and push prices downward.
A mother in Argentina describes her family's severe health problems linked to the large quantities of pesticides (notably glyphosate) sprayed on GM soy. Toxicology tests showed that her son's body contains a level of pesticides 120 times higher than he is capable of tolerating. Her daughter has 100 times more than she could tolerate. Both have at least twice the levels found in the adults. The entire family has genetic damage.
Have you heard how GMO crops and record amounts of pesticides have transformed Brazil into an agricultural powerhouse? It's not just an ecological catastrophe. An estimated 19 million Brazilians have gone hungry since the start of the pandemic. According to a Brazilian citizen quoted in an article in the Guardian: "Some people are eating bones. Others have nothing to eat at all." Last week, a top Venezuelan university said nearly 77% of citizens there lived in extreme poverty.
Brazilian President Jair Bolsonaro stands accused of "crimes against humanity" at the International Criminal Court (ICC) for his alleged role in the destruction of the Amazon, the first case seeking to explicitly link deforestation to loss of life.
The UK is by far Europe's biggest exporter of toxic banned pesticides to poorer countries, an investigation has revealed. Poorer countries like South Africa, Ukraine, and Brazil – where experts warn hazardous pesticide use poses the greatest risks – were the intended destination for the bulk of shipments.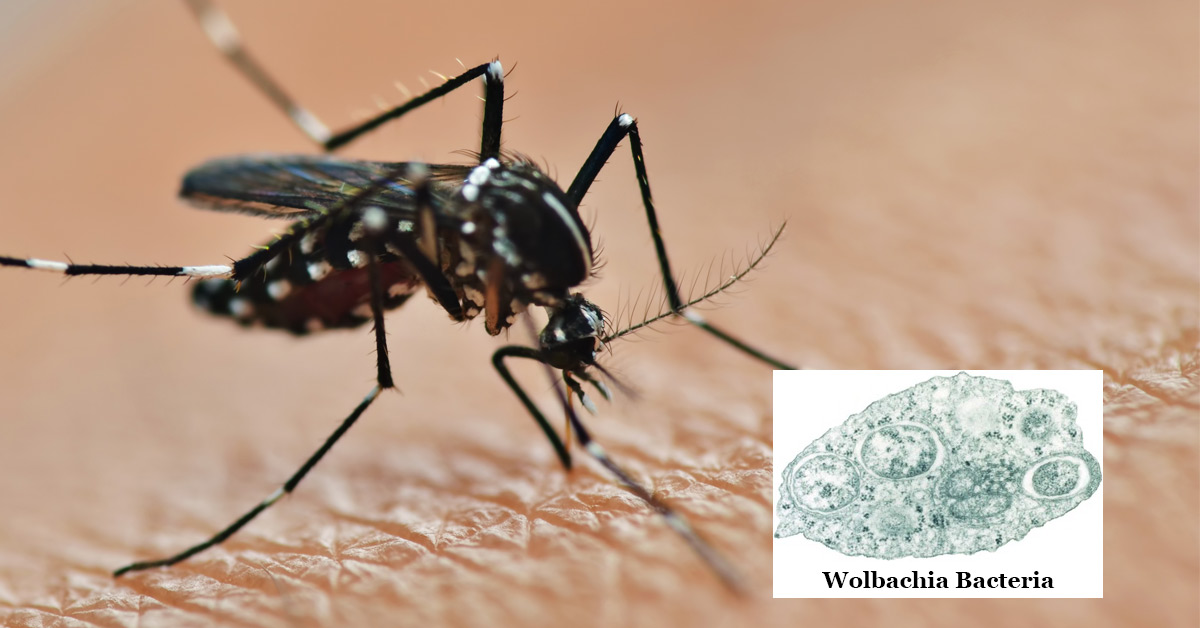 Researchers have shown that a bacterium can successfully suppress populations of the invasive, disease-carrying Aedes aegypti mosquito that is responsible for spreading dengue, yellow fever and Zika. The trial involved releasing three million male Aedes aegypti mosquitoes in Northern Queensland, sterilised with a naturally occurring bacterium called Wolbachia, across three trial sites. There are risks to this approach, though it does not involve GM mosquitoes or gene drives, two technologies that are being promoted as solutions to mosquito-borne diseases despite evidence of failure. And there are ways of using Wolbachia only to disrupt the mosquitoes' ability to transmit viruses, rather than to eliminate the mosquitoes themselves.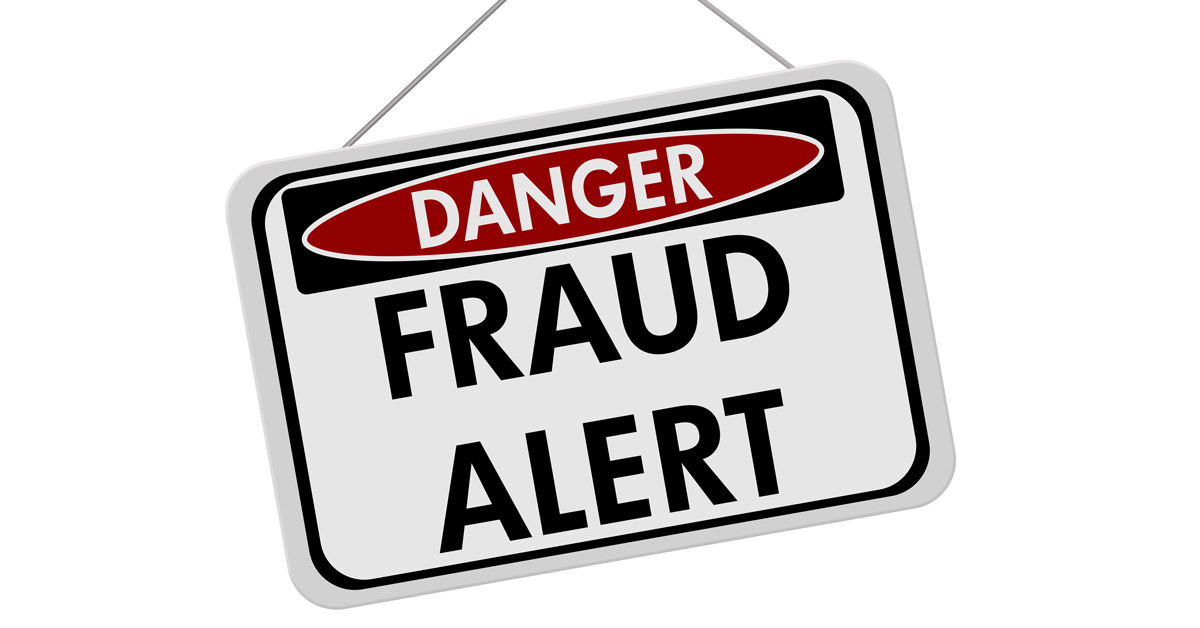 Forty-one civil society organisations, including GMWatch and several of the organisers of the successful European Citizens' Initiative #StopGlyphosate, are urging EU Health Commissioner Stella Kyriakides to guarantee that the ongoing assessment of glyphosate is based on updated independent scientific evidence and remains free from vested interests.
A review looks at glyphosate herbicide effects on plant, animal and human health due to shifts in microbial communities. The findings show that plant growth-promoting rhizobacteria and beneficial intestinal bacteria are negatively affected by glyphosate applications, while pathogenic bacteria and fungi are enhanced. Such shifts in microbial community composition are implicated in enhanced susceptibility of plants to the fungal diseases Fusarium and Rhizoctonia, of birds and mammals to toxic Clostridium and Salmonella species, and of bees to Serratia bacteria and Deformed Wing Virus disease. In animals and humans, glyphosate exposure and concentrations in urine have been associated with intestinal diseases and neurological as well as endocrine problems.
Health and cancer groups have urged the French government to publicly clarify its position regarding the health risks posed by glyphosate herbicide, in the context of the ongoing EU renewal process of the substance. France and the three other rapporteur member states leading on the evaluation process of glyphosate recently released their preliminary conclusions, which find the herbicide meets the approval criteria for human health. But this represents a major U-turn to the country's position, since it voted against the substance's renewal in 2017 out of concerns for human health.
A tax credit for farmers who no longer use glyphosate-based herbicides has come into force in France. Farms that give up glyphosate in 2021 will each get a lump sum of 2,500 euros ($2,900; £2,124). The tax credit also applies to arboriculture and viticulture (French text).
The EU authorities' assumption that glyphosate does not spread through the air has been disproven. The results of the German study "Pesticide pollution of the air" prove that glyphosate and dozens of other pesticides are travelling through the air for miles into national parks and cities.
The European Parliament has voted in favour of a Farm to Fork sustainability strategy text with the binding pesticide reduction targets still in place, despite the massive lobbying effort to gut the text (French text).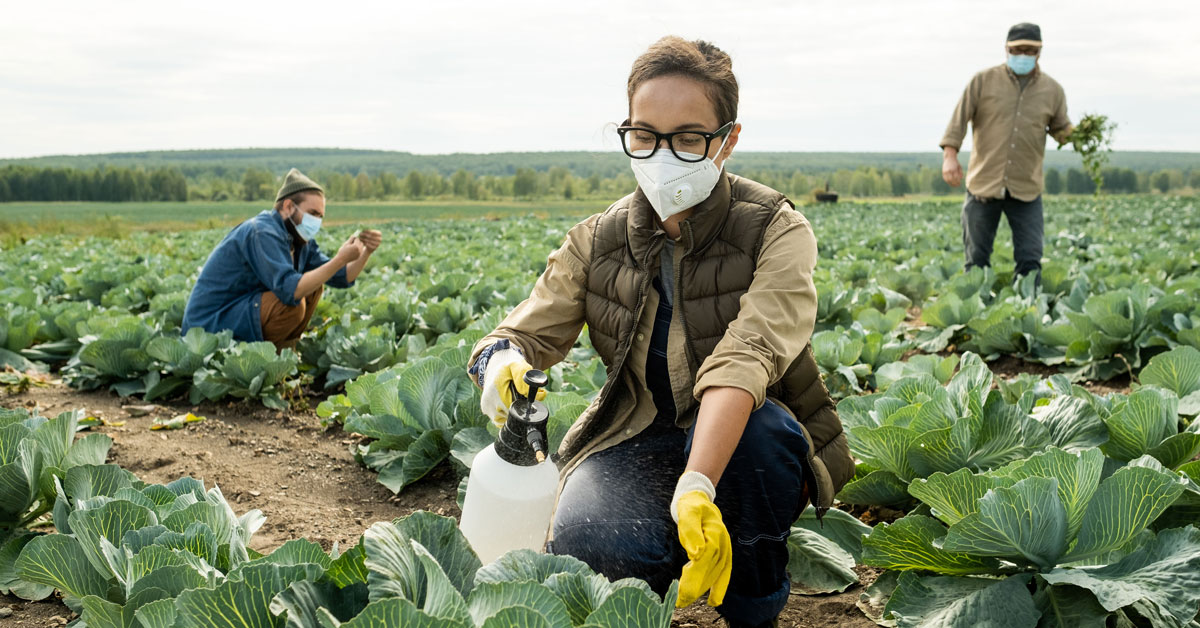 Being heavily exposed to bug and weedkillers might render you prone to sleep disorders. According to studies published over the past decade, pesticides appear to be significant risk factors for conditions that prevent people from sleeping well regularly. Among those found to be linked with sleep disorders are pesticides specifically intended for use with herbicide-tolerant GM crops – glyphosate, dicamba, 2,4-D, and glufosinate ammonium – as well as paraquat, which is often used to control glyphosate-resistant weeds.
Every year, approximately 5,000 people in the US are diagnosed with amyotrophic lateral sclerosis (ALS), or Lou Gehrig's disease. The malady extinguishes firing nerve cells, severing the highways between our brain and muscles. People progressively lose their ability to walk, talk, eat, and finally, breathe within two to five years. A recent study sheds light on a potential contributor to the disease: pesticide exposure. Pesticides linked to the disease include 2,4-D, glyphosate, carbaryl, and chlorpyrifos. 2,4-D and glyphosate are used on herbicide-tolerant GM crops.
In a laboratory study, researchers found that so-called "inert" spray adjuvants increased bee mortality when applied as a tank mix with insecticides. In total, 50% of all combinations significantly increased the mortality of caged honeybees in comparison with individual application of insecticides. In contrast, none of the adjuvants alone affected bee mortality.
The cost to build its new commercial-scale, land-based salmon farm in Ohio, could run as much as 60% higher than its initial estimate, GM salmon producer AquaBounty Technologies said. The farm, which is projected to produce 10,000 metric tons of farmed salmon, was originally estimated to cost upwards of $200 million (€172 million). AquaBounty now expects the 479,000-square-foot facility to cost between $290 million (€250 million) to $320 million (€276 million). The new estimate includes a $30 million (€26 million) reserve for potential cost overruns.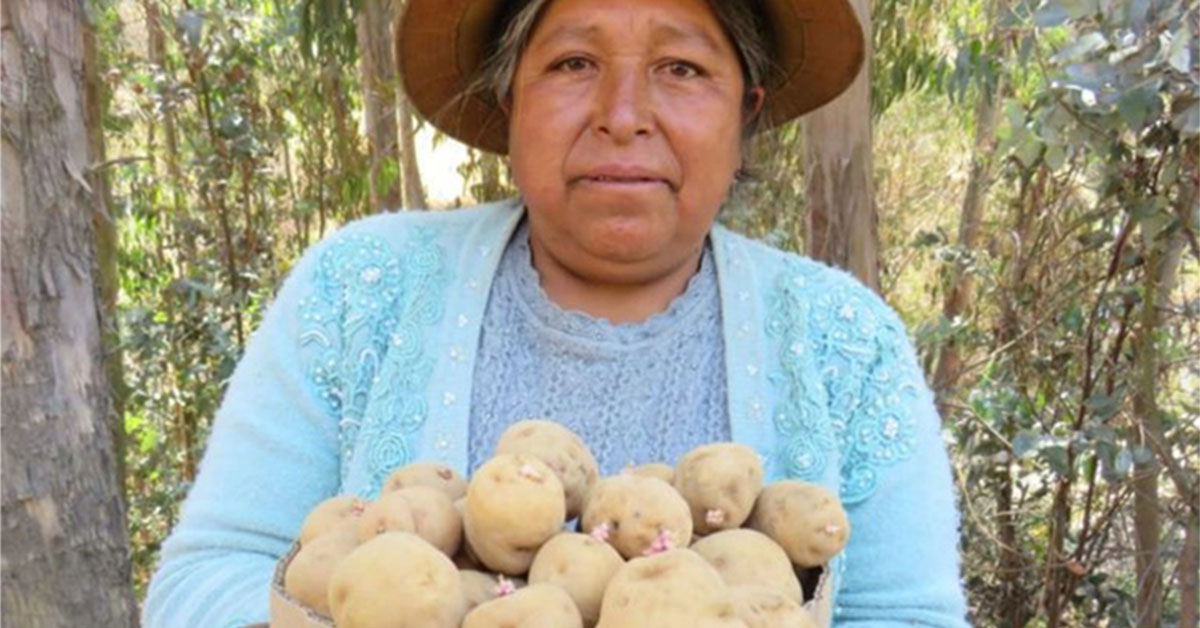 A non-GMO disease-free blight-resistant potato, named CIP-Matilde, has been developed by international breeders in collaboration with farmers in Peru. Agricultural journalist Richard Halleron hailed the new potato as "one of the most important breakthroughs within the field of agricultural science in living memory". He said that the plant breeding breakthrough "flies in the face of the likes of Monsanto, which seems to think that GM is the answer to all our problems". And in a striking statement, he added, "In truth, I am fast coming to the conclusion that GM and all other related sciences could be creating long-term issues for humanity – many, or all of which, could prove very difficult to step back from."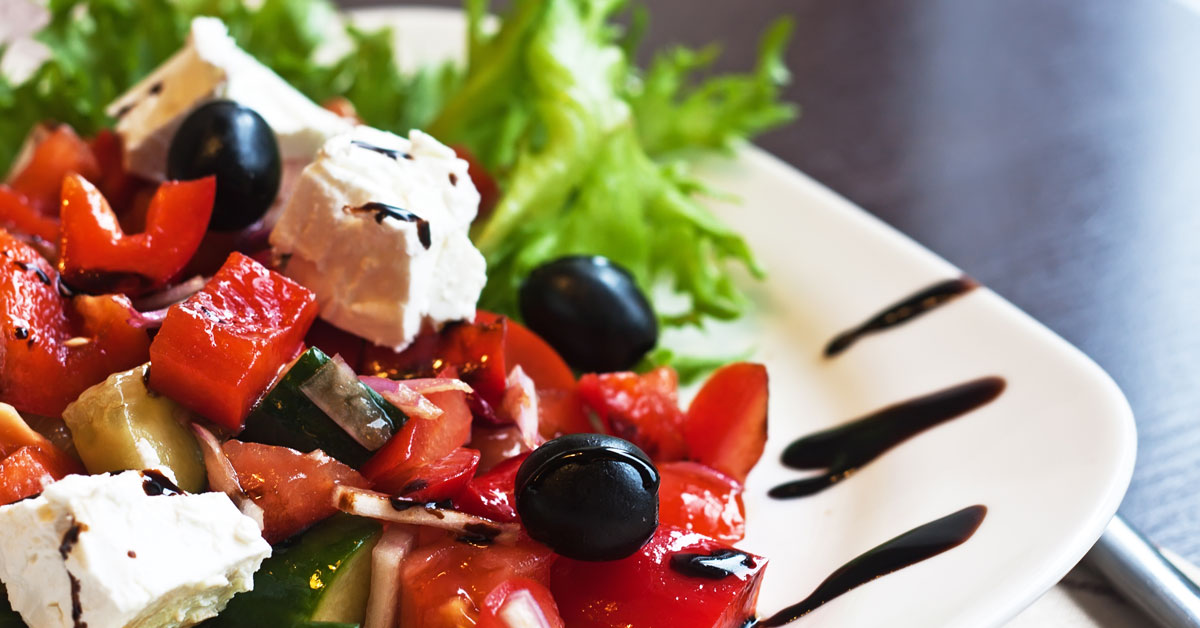 A new study has found that adopting a healthy Mediterranean Diet significantly increased pesticide intake, while changing to organic food consumption for the same diet led to a substantial decrease. Consuming a Mediterranean diet made from conventional food resulted in 10 times higher total pesticide intake than a Mediterranean diet made entirely from organic food.
In Andhra Pradesh, India, natural farming practices are now being practised on 8,000,000 hectares. And in Telangana, an entire village has not only gone organic but also formed a cooperative. Since then six more such organic villages have sprung up. With no chemical pesticides and reduced fertiliser application, the usual illness cases have dropped by 86% and health expenses have been reduced by an average of 50% per household. Considering increased medical expenses are a primary reason behind farm suicides, this approach appears to be the way forward to pull farmers out of the debt trap. And with an 68% reduction in cost of cultivation and with 88% of farmers showing statistically significant increase in crop yields, farm income has increased from 8 to 111%, depending upon the kind of cultivation.
In October the New York Times (NYT) published an interview with Jane Goodall about the books she has read. One of the questions was: "Are there researchers or popular science writers you especially admire?" She answered: "I admire Rachel Carson, who wrote 'Silent Spring', and Steven Druker, who spent 11 years researching the dangers of genetically modified food to write 'Altered Genes, Twisted Truth'. In 2016 the NYT ran a similar interview with Gwyneth Paltrow in which she named Steven Druker's book as the book she would recommend that then-President Obama should read. The book is available from Amazon.
The COVID crisis, endocrine disrupting substances, GMOs, climate change: all the major challenges of today raise the question of causes. This question is at the core of scientific investigations and public policy. But there are widely differing views of what causes what. At a two-day public conference organised by the European Network of Scientists for Social and Environmental Responsibility (ENSSER) and others, eight scientists will share their views. Speakers include Denis Noble, author of Dance to the Tune of Life: Biological Relativity and other books revolutionising our view of organisms and genomes. Plenty of time will be allotted to questions and discussion with the audience. The conference will be held in person and online. Register now!