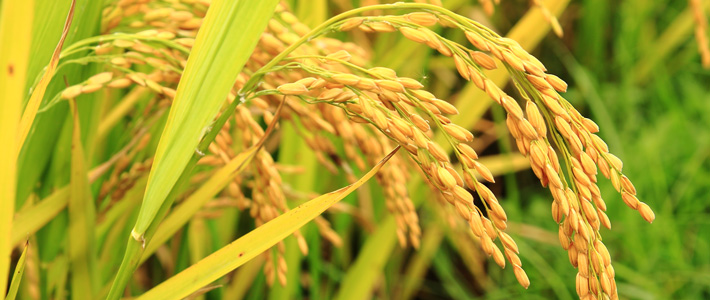 The Philippines has approved GMO golden rice for commercial production. This is in spite of the fact that no independent data on the safety of this GMO for health and the environment have been published; that beta-carotene, which the rice is engineered to contain, is one of the commonest molecules in nature and numerous native plants contain high levels; and that the US FDA says that GMO golden rice doesn't contain enough beta-carotene to justify a health claim. Moreover, it is still unknown if the beta-carotene in GMO golden rice can be converted to Vitamin A in the bodies of undernourished children. In addition, research shows that what beta-carotene there is in the rice is degraded by storage and cooking. Meanwhile, as the development of golden rice creeps along, the Philippines has managed to slash the incidence of Vitamin A deficiency by non-GMO methods.
Bayer has announced it will no longer sell glyphosate-based herbicides to US gardeners as of 2023, following the costly litigation battle over their cancer causing weedkiller Roundup. Bayer Monsanto stated that "the company and its partners will replace its glyphosate-based products in the US residential Lawn & Garden market with new formulations that rely on alternative active ingredients beginning in 2023, subject to a timely review by the US Environmental Protection Agency (EPA) and state counterparts… As the vast majority of claims in the litigation come from Lawn & Garden market users, this action largely eliminates the primary source of future claims beyond an assumed latency period. There will be no change in the availability of the company's glyphosate formulations in the US professional and agricultural markets." Beyond Pesticides has produced an excellent analysis of the glyphosate move.
The UK Food Standards Agency (FSA) has published a report on its findings of consumer perceptions of gene-edited food. The findings show "consumers wanted thorough regulation and transparent labelling if GE [gene-edited] foods reach the UK market". In GMWatch's view, the consumers that took part in this exercise should be congratulated for reaching this sensible conclusion in spite of the falsehoods that the FSA promotes in its report. These include calling gene editing "precision breeding" (it's far from precise) and assuming – without any scientific evidence – that gene editing outcomes "could also be achieved using traditional breeding". Studies show that gene-editing procedures produce many unintended effects, meaning that a gene-edited organism could be very different from a traditionally bred organism with the same intended trait, both genetically and on the compositional level. Assuming equivalence is not scientifically justified and poses risks to consumer health.
Pat Thomas and Lawrence Woodward of Beyond GM commented that the FSA report (see above) "showed that consumers had a range of nuanced concerns about issues like food safety, animal welfare, regulation, transparency, consumer choice, who really benefits, and environmental concerns. But the depressing overall impression of the report is that if only consumers understood genetic modification better these concerns would vanish. Dig deeper and there is some worrying bias. For instance, the 'FSA Explains' Video on the CRISPR-Cas9 technique, which was shown to participants, acknowledges no downsides or data gaps for this technique."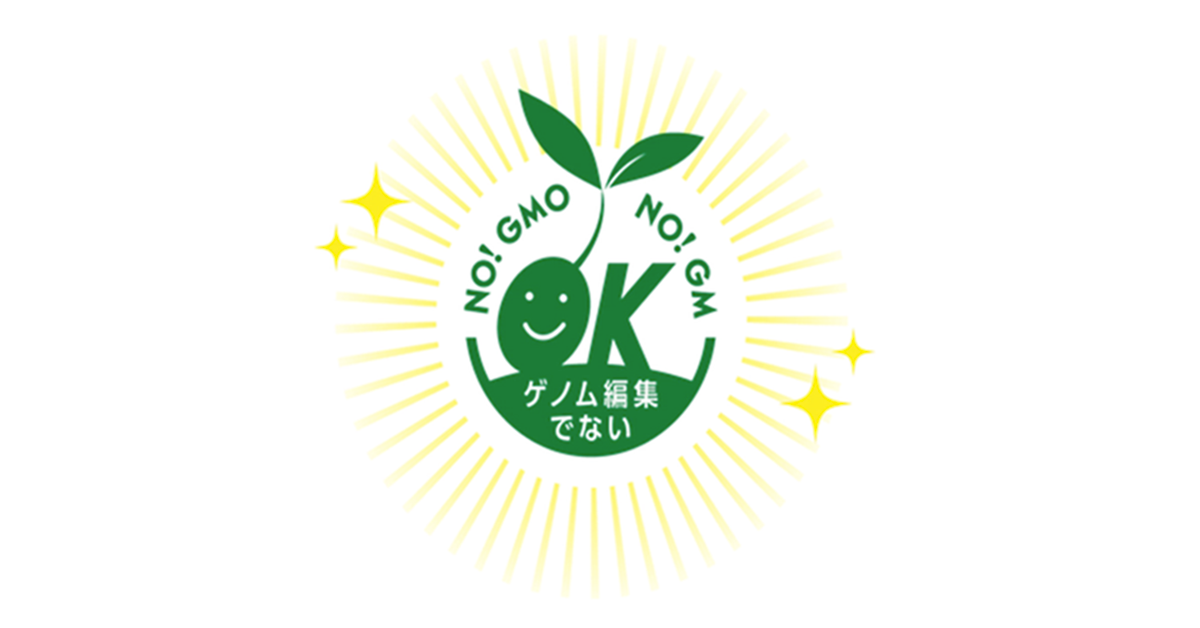 Following the cultivation of gene-edited soybeans in the USA in 2018, and the distribution of its soybean oil starting in 2019, Japan initiated the distribution of the first gene-edited tomato seedlings in May of this year. Later in the year, the Japanese government announced its Green Food System Strategy, which highlights the further use of gene-editing technology to develop new varieties. In response, a collective decision was made to create the OK SEED Mark, a citizen-led voluntary system to label seeds, seedlings and foods as non-gene-edited.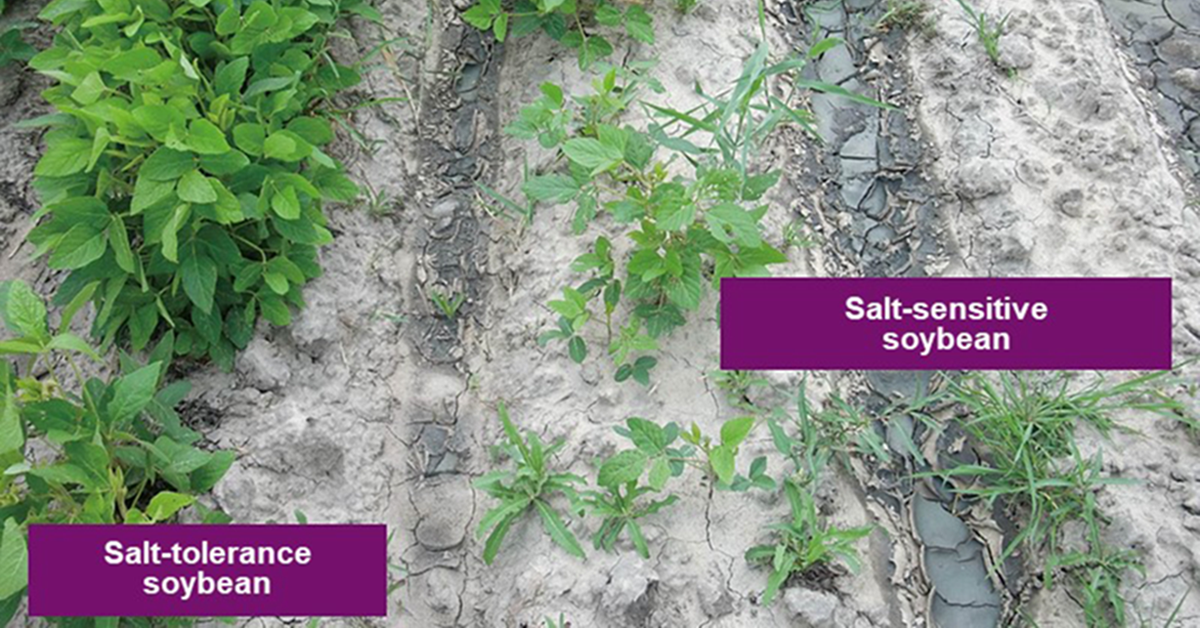 Researchers at the Chinese University of Hong Kong (CUHK) have developed non-GM salt- and drought-tolerant soybeans using a combination of gene marker assisted selection and natural cross-breeding. It is no surprise that conventional breeding has succeeded where GM has failed in producing these soybeans with desirable traits, since it has consistently outperformed GM in developing plants with tolerance to environmental stresses.
Herbicide injury is surfacing across the Midwest and South once again this summer. Dicamba remains the primary source of complaints, although cases of 2,4-D injury are also being reported. In October 2020, EPA granted new labels and five-year registrations to three dicamba herbicides - XtendiMax (Bayer), Engenia (BASF) and Tavium (Syngenta) - for use over-the-top of genetically modified Xtend and XtendFlex soybeans and cotton fields. The agency added some new rules, including national cutoff dates and use of new volatility reduction agents in the tank. Yet regulators are watching complaints tick upwards in some states, many from soybean fields with uniform cupping injury, suggesting volatilized dicamba is still at work.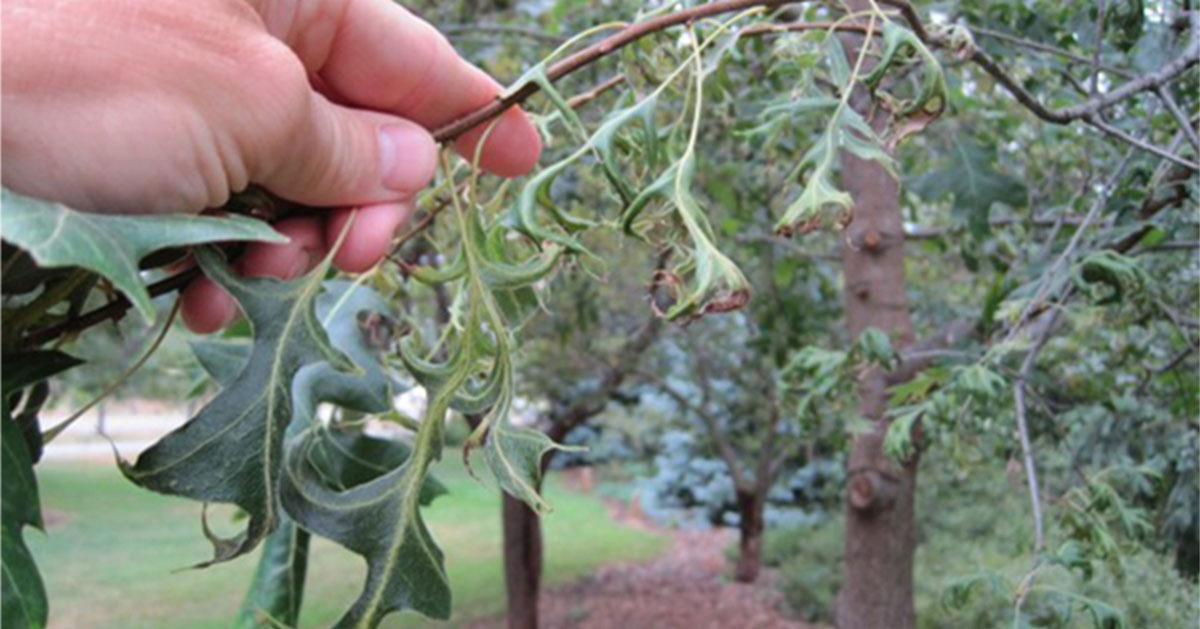 In May the Arkansas state Plant Board voted to allow farmers to spray the weedkiller dicamba up until June 30 over the top of GM dicamba-tolerant soybeans and cotton. The result has been massive damage caused to crops, trees, and garden plants as the weedkiller drifts off-target. Gale Stewart is a Little Rock lawyer, farm owner, and plaintiff in a lawsuit attempting to limit use of the chemical. She tried, but failed, to obtain a restraining order restricting the spraying permission through the courts. She distributed a moving letter to farmers and others about the ongoing crisis caused by dicamba damage, in which she reports the victimisation of people who oppose the spraying, including "arson and intimidation".
The Arkansas Department of Agriculture thinks anywhere from 650,000 to 800,000 acres of crops have been damaged by dicamba herbicide drift just in the eastern Arkansas areas they visited on one day. Farmers agree that spraying by one person can devastate thousands of acres of crops. "I don't know of a field yet that hasn't been hit," said the owner of Matthews Sweet Potato Farm.
Harry Stine is weighing in on off-target dicamba movement that has occurred in soybeans this month. "In my opinion, dicamba has caused more damage to American agriculture than anything I have witnessed in my lifetime. (And I am old :))," writes the founder of the Stine Seed Company in Iowa. "The vast majority of dicamba damage goes unreported as farmers do not want to upset their neighbours and they have learned that reporting dicamba damage accomplishes absolutely nothing."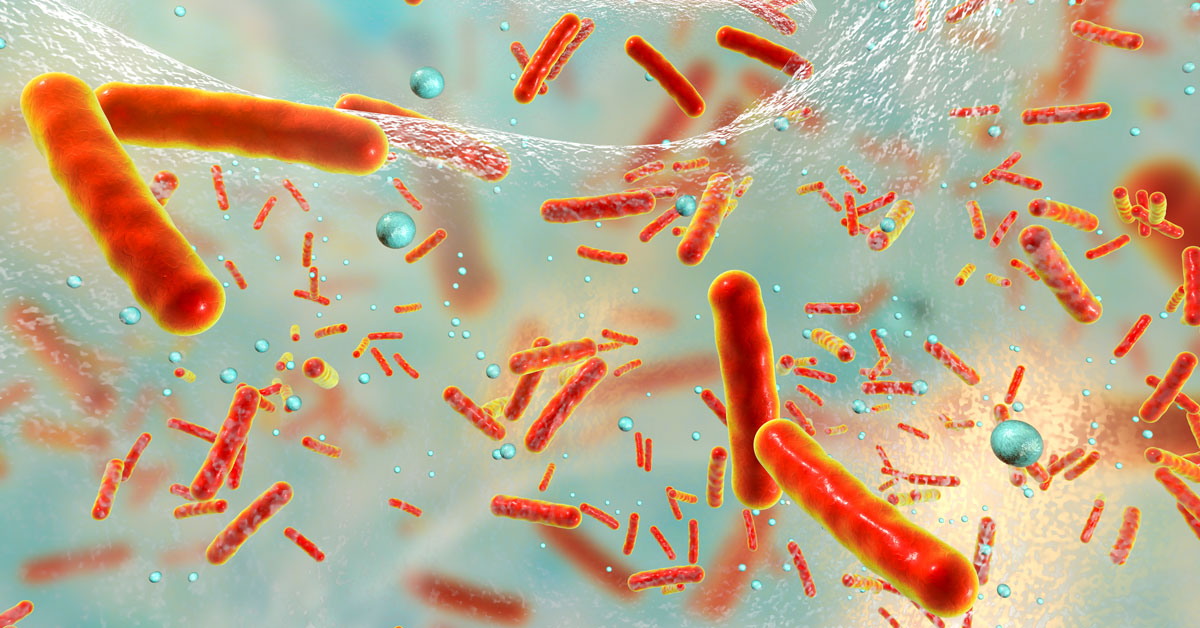 Experiments in soil microcosms have found that the application of three widely used herbicides – glyphosate, glufosinate, and dicamba – that are used on GM herbicide-tolerant crops increased the prevalence of antibiotic resistance genes (ARGs) and mobile genetic elements (MGEs) in soil microbiomes without clear changes in the abundance, diversity and composition of bacterial communities. Glyphosate had relatively the largest effect compared to the other two herbicides.
Soybean expansion in South America has doubled over past 20 years, according to a new study published in the journal Nature Sustainability. The researchers found that most of the land encroachment for soy has been through taking over pasture previously used for raising cattle. As the pasture is depleted, ranchers move to new areas, which means taking down rainforest. They also found that the largest expansion of soy came in Brazil — the country saw an increase in land dedicated to the crop grow by 160%. Most of the soy grown in South America is GM herbicide-tolerant.
Canadians can now comment on the federal government's proposal to increase the amount of glyphosate herbicide residue allowed on certain grains and legumes until Sept 3, Health Canada announced — up 45 days from the original July 20 deadline. "This [extension] is based on the level of interest and number of received to date, in addition to delays related to the COVID-19 pandemic," says the Health Canada website. To comment on Health Canada's proposal, click here.
Mexico is phasing out imports of glyphosate and GMO corn. Supporters say that could reverse years of damage from US trade policy. And while the phase-out has significant trade implications for the United States, Tim Wise, senior advisor at the Institute for Agriculture and Trade Policy, said the Biden administration should not only respect Mexico's right to make change, but consider embracing similar changes. Several US cities have already limited or banned the use of glyphosate.
The US needs to take enforcement action under the US-Mexico-Canada trade agreement to address Mexico's continued refusal to approve genetically modified crop traits and to counter Mexico's threat to ban GMO corn from the human food supply, the biotech industry lobby group BIO's president and CEO has told lawmakers. Specifically, the BIO CEO said she is worried Mexico's increasing intransigence towards GMOs will translate into a barrier for products produced using gene editing.
Lawyers representing a woman suffering from cancer are prepared to face off against Monsanto and its German owner Bayer in a California courtroom on Monday in what is set as the fourth trial over allegations Monsanto's popular Roundup weedkillers cause non-Hodgkin lymphoma. Monsanto has lost three out of three previous trials, with a jury in the last trial – held in 2019 – ordering a staggering $2 billion in damages due to what the jury saw as egregious conduct by Monsanto in failing to warn users of evidence – including numerous scientific studies – showing a connection between its products and cancer. (The award was later shaved to $87 million.)
A California judge gave Monsanto and its German owner Bayer AG a pre-trial boost in a ruling before the scheduled start of a new courtroom challenge to the safety of Monsanto's Roundup herbicides. Judge Gilbert Ochoa of the Superior Court of San Bernardino County in California agreed with Monsanto that federal law regarding pesticide regulation and labelling preempts "failure to warn" claims under state law, and the plaintiff in the trial set to start next week will not be allowed to pursue such claims.
Endocrine disruption expert Pete Myers has written the foreword to a new scholarly book that sheds light on the human and environmental impacts from widely used herbicides, offering a potential antidote to the industry playbook downplaying their harm. The book, Herbicides: Chemistry, Efficacy, Toxicology and Environmental Impacts, is published by Elsevier and edited by Robin Mesnage of King's College London and Johann G. Zaller of the University of Natural Resources and Life Science (BOKU), Vienna. It contains a large body of research on glyphosate-based herbicides, as well as other pesticides. In his foreword. Myers describes some important structural reforms that are urgently needed in pesticide regulation.
A biotech company is harvesting the first GMO salmon right now. It's shocking because just last year a court found FDA's first-ever approval of this GMO salmon to be illegal because it violated core environmental laws. But until FDA makes a new decision, GMO salmon could still be coming (unlabelled) to your plate in a restaurant, especially if that restaurant buys seafood from Samuel and Sons Seafood, which just announced purchasing this GMO salmon. We are at the tipping point of GMO food animals threatening public health and our environment. Biotech companies are currently developing GMO tilapia, trout, catfish, pigs, and cows. Tell restaurants to protect wild salmon, public health, and the environment by pledging never to serve GMO salmon!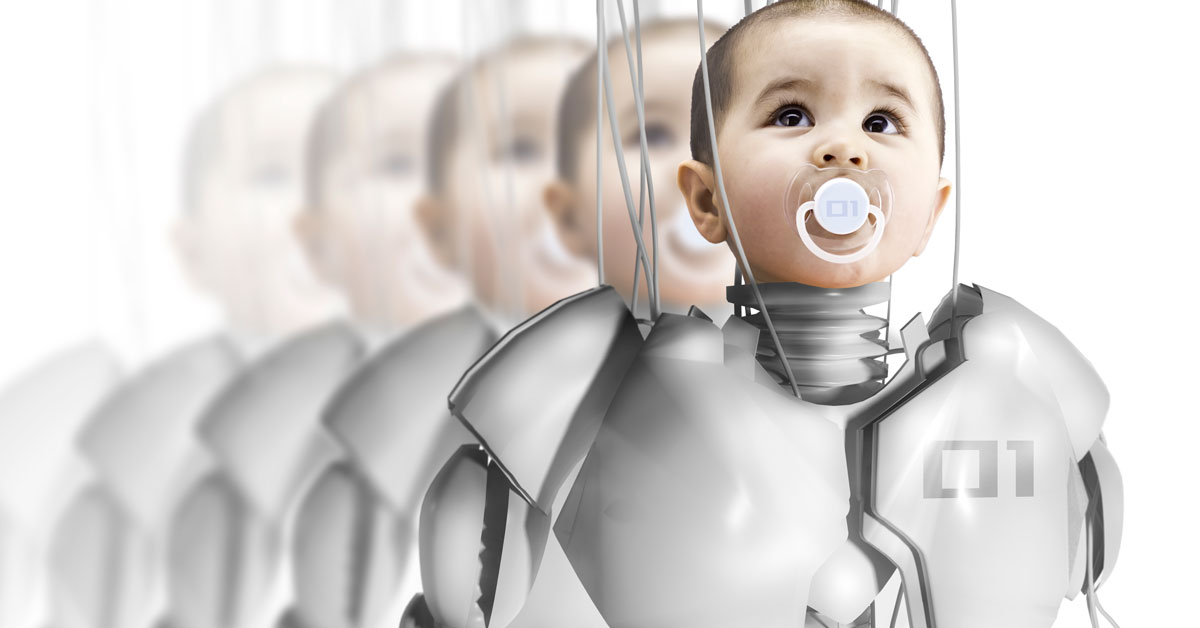 Stop Designer Babies has criticised two World Health Organization (WHO) reports on human gene editing. The WHO says that the reports "provide advice and recommendations on "governance mechanisms for human genome editing". But according to Stop Designer Babies, the reports fail to recommend the obvious solution to the risks of the unregulated creation of GM designer babies – a global ban. Stuart A. Newman, PhD, Professor of Cell Biology and Anatomy at New York Medical College, commented, "Leaving the door open to GM humans, as WHO does in these reports, flies in the face of science that demonstrates that embryos cannot be reliably engineered. Every attempt to do so, now or in the future, will be an uncontrolled experiment on a prospective person. There are justified uses of genetic modification to cure diseases in desperately ill patients. CRISPR-modified babies, however, is an unethical technology."
A Chinese gene company selling prenatal tests around the world developed them in collaboration with the country's military and is using them to collect genetic data from millions of women for sweeping research on the traits of populations, a Reuters review of scientific papers and company statements found.
In early 1974, responding to the public fears and their own disquiet about how fast genetic engineering techniques were developing, the scientists leading this research revolution called for a global moratorium on genetic engineering experiments until the risks had been assessed. This was followed by a historic meeting of 130 scientists from around the world in 1975 in California. Its purpose was to decide if and how the genetic engineering research could be done safely. It was a rancorous affair but the Asilomar conference is held up as an idealistic if imperfect example of scientists taking responsibility as they developed a powerful new technology. (The second episode in the series is nowhere near as good as the first and contains a number of misleading statements from GMO crop proponents.)
A new paper published in the peer-reviewed journal Agronomy reports significant impacts of organic farming systems on pesticide use and the risks stemming from pesticide residues on food. "Organic Farming Lessens Reliance on Pesticides and Promotes Public Health by Lowering Dietary Risks" was co-authored by Heartland Health Research Alliance (HHRA) executive director Chuck Benbrook, with research partners Susan Kegley and Brian Baker. A key conclusion of the team's analysis is that by converting the 1.2% of US cropland growing fruits and vegetables to organic production, the nation's farmers could dramatically reduce pesticide dietary exposures and risk.
LOBBYWATCH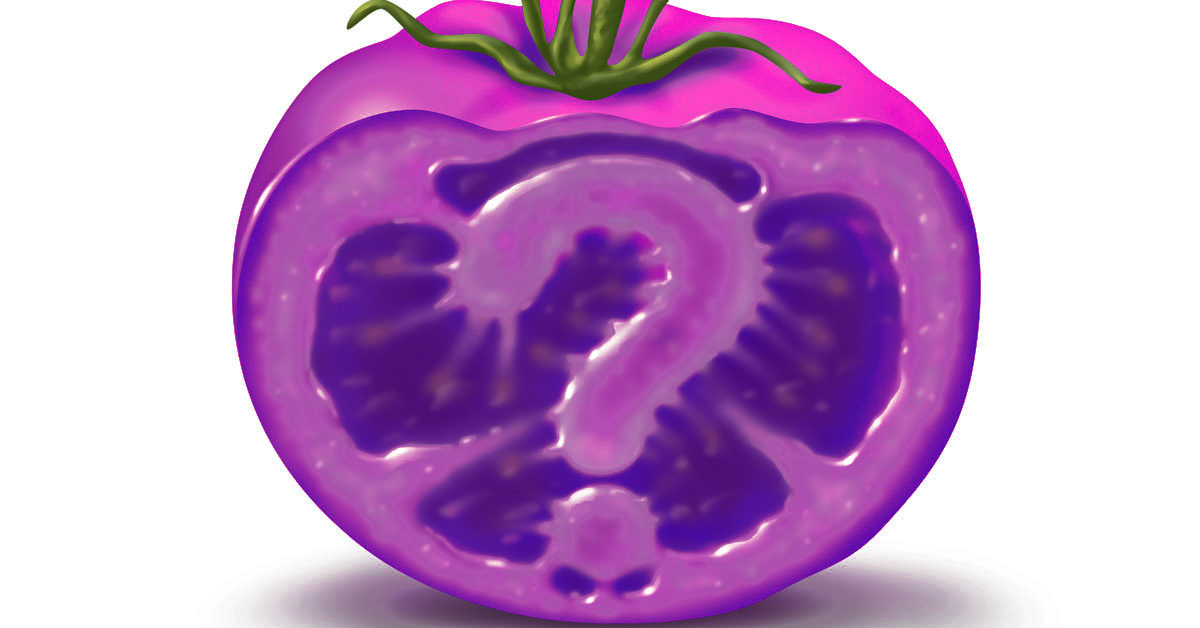 For those who wondered whatever happened to Cathie Martin's GM purple "anti-cancer" tomatoes that were hyped to the skies more than a decade ago, they're back – and taking centre stage in an article published in the New York Times Magazine, titled "Learning to love GMOs" and with the subhead, "Overblown fears have turned the public against genetically modified food. But the potential benefits have never been greater". Written by Jennifer Kahn, the article appears to aim at supporting the deregulation push for GMOs. It is stuffed with misleading and false statements, and relies heavily on paid pro-GMO sources like Mark Lynas and Cathie Martin. It conjures up a fairytale world that ignores much of the reality of GM crops. GMWatch has debunked the falsehoods.
US Right to Know's Stacy Malkan has also deconstructed Jennifer Kahn's New York Times GMO promotional article, "Learning to love GMOs". Malkan writes that the article "hews closely to agrichemical industry talking points: were it not for "fear mongering" consumers and governments insisting on transparency and safety checks, they claim, GMO technology could fulfil its 'potential'." But Malkan points out that Kahn missed decades of evidence showing that GMO crops have failed to deliver on the kinds of promises upon which she hung her story.
According to PEER (Public Employees for Environmental Responsibility), "One of the most dysfunctional branches of government we have ever encountered is the US Environmental Protection Agency's Office of Pesticide Programs (OPP). This program is awash with scientific fraud, penetrated by rapidly revolving doors with industry, and infected by deep cronyism, where honest scientists are harassed, and industry hacks get promoted."
In 2020, an alliance of five African and five German organizations published the study "False promises: The Alliance for a Green Revolution in Africa (AGRA)". This was the first study to scientifically assess the impacts of AGRA – an agricultural alliance registered in the US, which is supported by the Gates Foundation, among others. Central to the study was the question whether AGRA has achieved its own goals of doubling agricultural yields and the incomes of 30 million small-scale food producer households, thereby halving hunger and poverty in 20 African countries by 2020. The study's findings revealed AGRA's failure. There is now new evidence of this failure from AGRA itself, which has been analysed by independent experts in a new report.
The EU Commission has rejected criticism of its report on plants and new GM (gene editing). In a letter to Testbiotech, the Commission stated that there were no new risks associated with plants derived from genetically engineered plants compared to conventionally bred plants, as long as no transgenes were inserted. The Commission is directly repeating claims made by industry and affiliated experts that are contrary to existing scientific evidence. Testbiotech is therefore warning against the spread of misinformation and the disregarding of science.
COVID-19
Sir Jeremy Farrar, director of the Wellcome Trust, was a central figure behind two landmark documents published by influential science journals that played a key role in shutting down discussion of the lab leak hypothesis for over a year by branding it a conspiracy theory. He was also behind some critical conference calls in the earliest days of the pandemic that seem to have made key experts, who we now know privately thought a lab leak highly likely, start saying the exact opposite. Yet Farrar's account of these events is full of holes and he has refused to answer questions about them, reports Ian Birrell.
A superb video (in English) from German public broadcaster DW News provides an excellent overview of the concerns around the gain-of-function experiments that aim to increase the transmissibility and virulence of existing viruses. It features a range of experts who say this type of research is extremely dangerous and should be banned or regulated. They also say it has not prevented any pandemics to date or developed any vaccines, and that the COVID-19 outbreak might be the result of an accidental release from a lab that was conducting gain-of-function research.
Nicholson Baker's book Baseless is now out in paperback. The book shows that lab leaks of dangerous pathogens, weaponizing illness, and harmful experiments by governments on their own citizens are nothing new. The US government and the National Institutes of Health were guilty of all this from as far back as the 1940s. There's an audio interview with Baker at the link above.