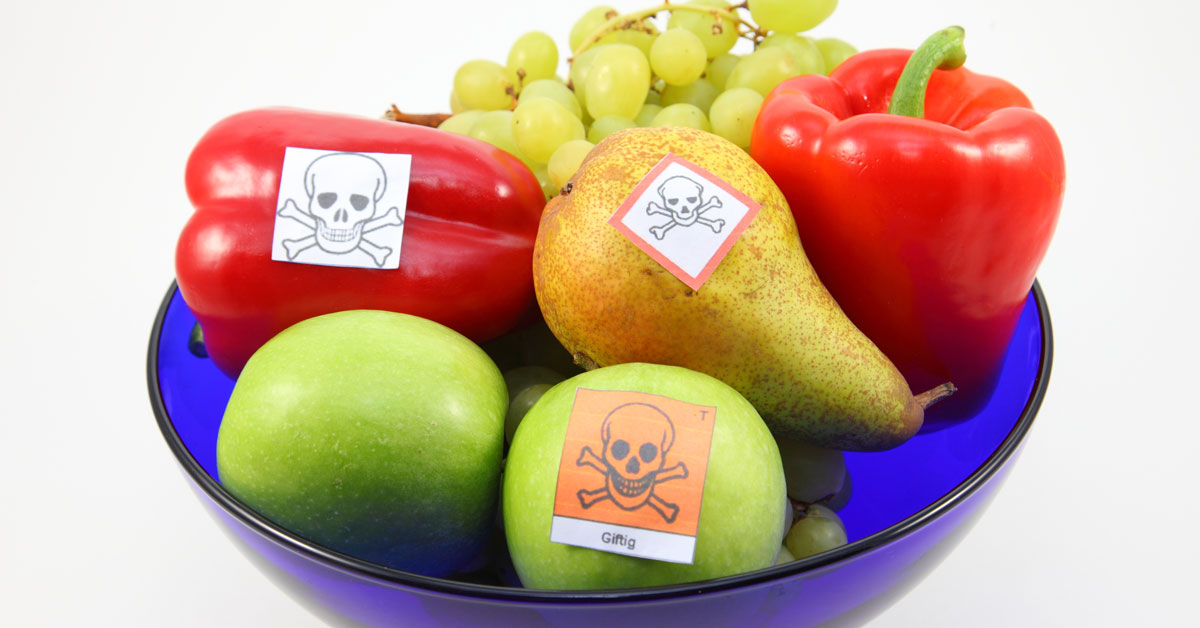 Groundbreaking new research shows that mixtures of pesticide residues commonly found in foods in the EU can have adverse effects on health even when each individual pesticide is present at a level considered safe by regulators. The new study also found that these harmful effects were missed by standard toxicological measures used for regulatory authorisations of pesticides, but were exposed by the use of molecular analytical techniques known as "omics".
The Agriculture Bill will be back in the House of Commons in October so take action NOW to protect food standards and ensure the Bill will help farmers to tackle the climate emergency. Don't forget to mention your concerns about the government's wish to weaken regulation around gene editing in agriculture – something that SUSTAIN doesn't mention but many people are worried about.
GeneWatch UK has submitted an objection to a petition to the USDA to deregulate GM American Chestnut trees, which are intended to be resistant to chestnut blight. Some main points from the objection are:
The Petition is premature, due to lack of any long-term data and the many significant gaps in the data that is available.
The GM American Chestnut trees can act as a reservoir for blight, posing a serious risk of infection to native and commercially planted trees, i.e. a plant pest risk.
The applicants have not established whether the GM trees will show long-term blight tolerance or be able to survive and grow to canopy trees; however, poorly growing (or dying/dead) GM trees will still pose a plant pest risk and may remain part of ecosystems for centuries.
Numerous long-term ecological risks have not been assessed.
GM chestnuts will find their way into the food chain, but no food safety assessment has been made and the GM chestnuts will be unlabelled and untraceable.
You can submit your own comments to the USDA here.
Rachel Parent (of Kids' Right to Know) will host a Facebook Live on the @NonGMOProject page on gene editing and older-style GMOs on October 8 at 10 am PST. She will be joined by Claire Robinson of GMWatch, molecular geneticist Dr Michael Antoniou, Jim Thomas of ETC Group, Dr Vandana Shiva, Dr Jonathan Latham of the Biosciences Resource Project, and Megan Westgate of the Non-GMO Project. This is a conversation you don't want to miss!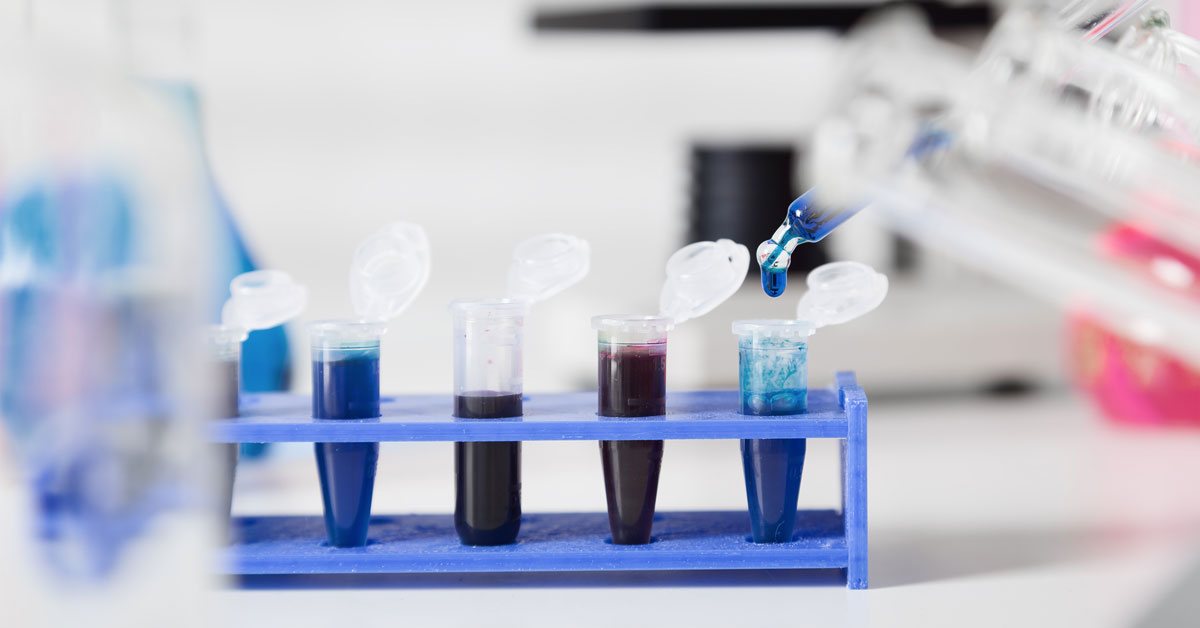 A group of non-governmental organisations, non-GMO food associations and a food retailer have announced that the first-ever public detection method for a gene-edited crop has been successfully developed and published. The gene-edited crop in question is a herbicide-tolerant rapeseed produced by US company Cibus (SU Canola). The new research refutes claims by the biotech industry and some regulators that new genetically modified (GM) crops engineered with gene editing are indistinguishable from similar, non-GM crops and therefore cannot be regulated.
The new test that can tell whether a crop has been gene-edited (see above) has been called a "game changer" for New Zealand's high-value export market.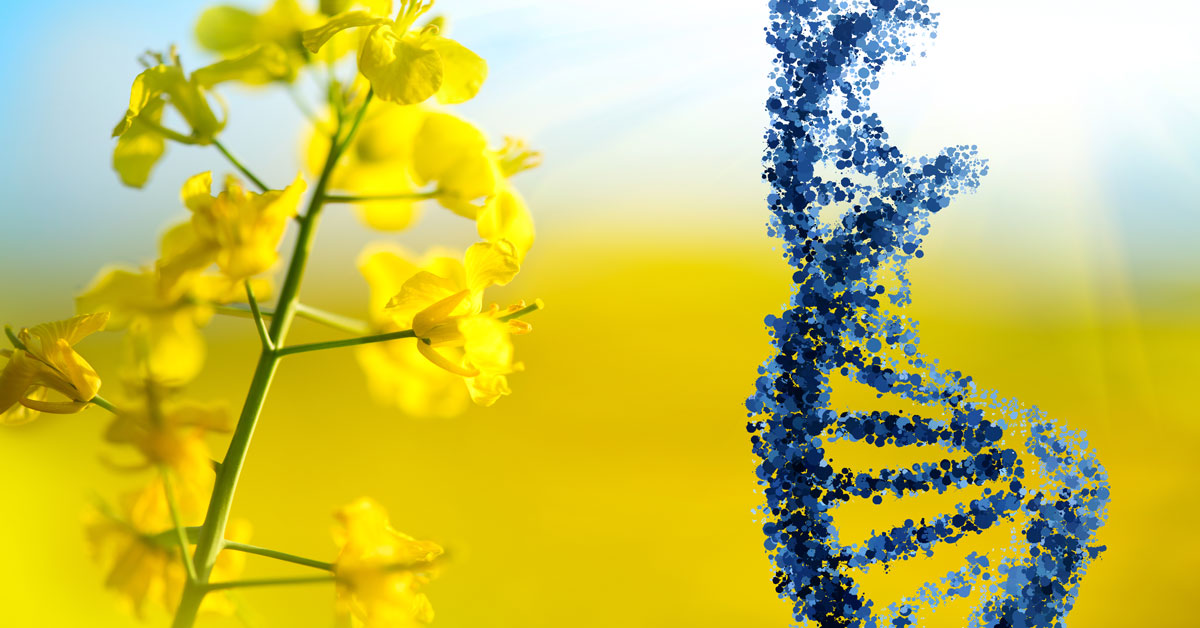 Following the announcement of a publicly available detection method for sulfonylurea herbicide-tolerant canola (SU Canola), in a shock turnaround, its developer, the pioneer gene editing company Cibus, is claiming that the canola isn't gene-edited after all but is the result of an accident in a laboratory petri dish. What's surprising about this is that the company has been saying for years that its herbicide-tolerant canola (oilseed rape) was made with "precision gene editing". In fact, Cibus's proprietary gene-editing technique, oligo-directed mutagenesis (ODM), constitutes the foundation of its business model. We investigate the possible reasons for the company's latest claim.
The French group Inf'OGM asks whether Cibus's denial that its herbicide-tolerant canola is gene-edited might be a way for Cibus to escape GMO regulations in the EU.
Eighty-eight civil society and farmers organisations from across Europe have written an open letter to EU health and food safety commissioner Stella Kyriakides, warning that the EU Commission is turning a blind eye to new GMOs and demanding that it keeps new GMOs regulated. The controversial new generation of food genetic engineering techniques should be subject to EU safety checks and consumer labelling, according to an EU Court of Justice ruling, but the organisations complain that the European Commission is not implementing this ruling.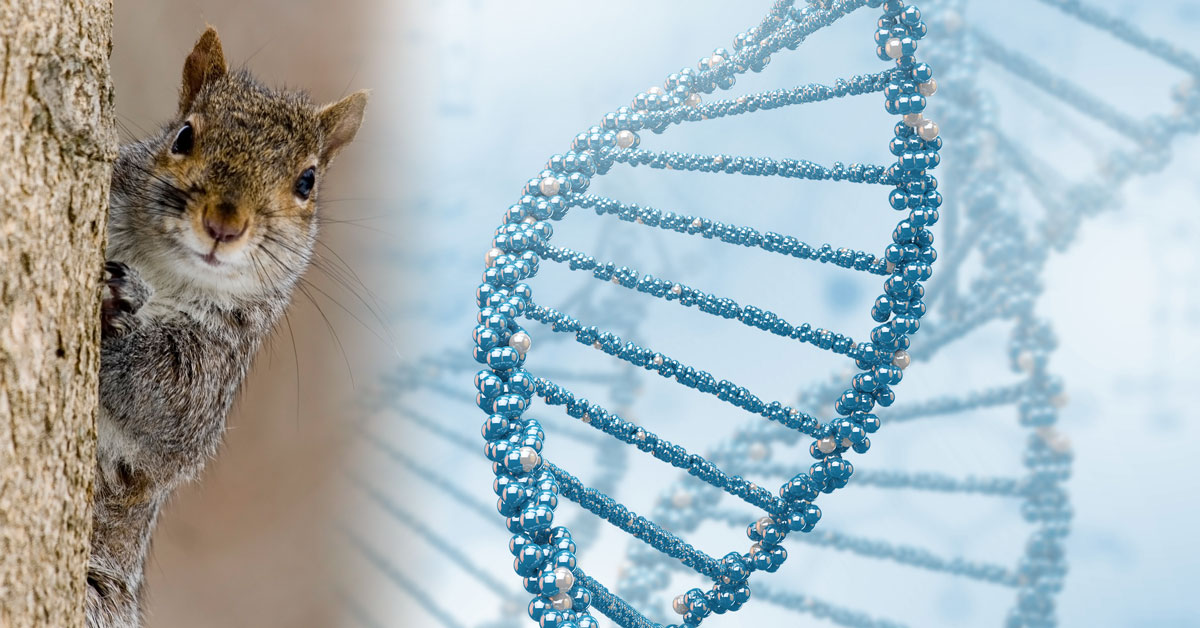 A coalition of powerful financial and political interests could make Britain a pioneer in gene drives – the co-called extinction technology that can eliminate whole species. And there's already a gene drive on the drawing board for deployment– even though a proven successful biological control method is available. It's intended to eradicate grey squirrel populations.
Daniel Voytas is a professor at the University of Minnesota. He is also chief science officer of the crop biotech company Calyxt and a co-inventor of the gene editing technique TALENS. For over two years, while they developed a new method of crop genetic engineering, the Voytas lab was also flagrantly violating US biosafety rules.
Utility patents can lock up plant genetics — including culturally important crops — for decades, halting access and opportunity to further adapt these crops to changing climates and societal needs. Using utility patents, giant seed companies like BASF are sending threatening letters to small seed companies, warning against "unlicensed or unauthorized use" of BASF technology and/or germplasm. The descriptions ranged from tomatoes "having pink fruits" to the more broad "drought tolerant plants" and "onions with high storage ability". Organic Seed Alliance has launched the Seed Patent Watch project in order to help craft policies that allow seed stewards to protect themselves and take action against utility patents.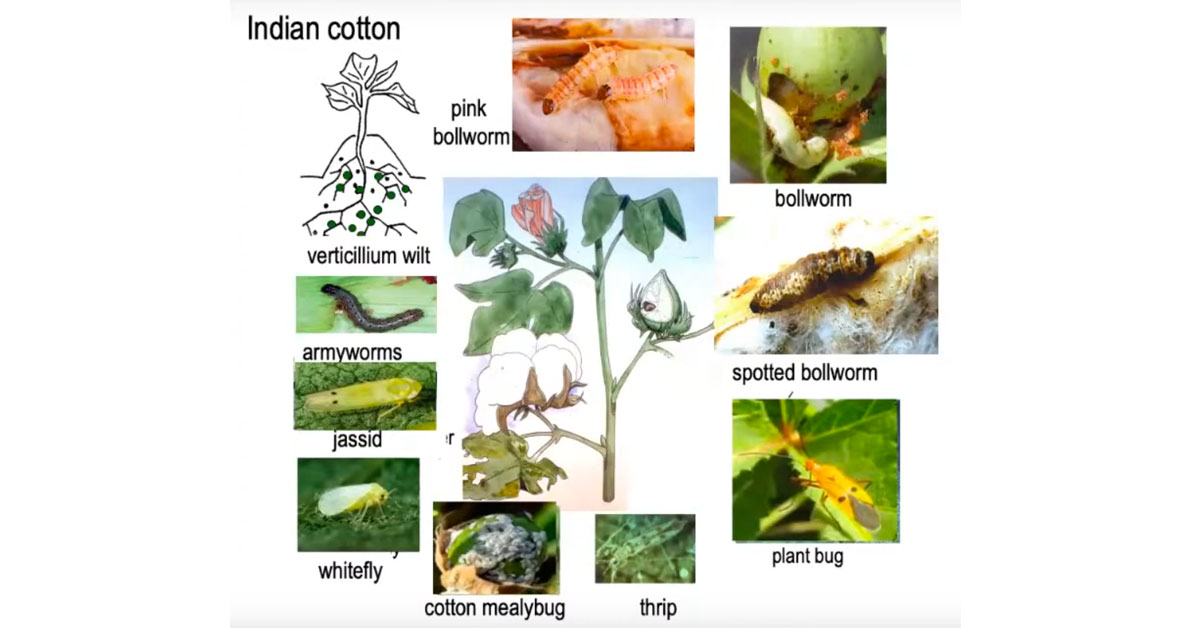 An international panel of scientists who spoke in a webinar on GM Bt cotton in India on 24 August presented evidence to show that the technology is ill-suited to Indian conditions and has failed to deliver on its promises. The webinar, organised by the Centre for Sustainable Agriculture and Jatan, a non-profit trust promoting organic farming, provides an evidence-based evaluation of 18 years of approved Bt cotton cultivation in India.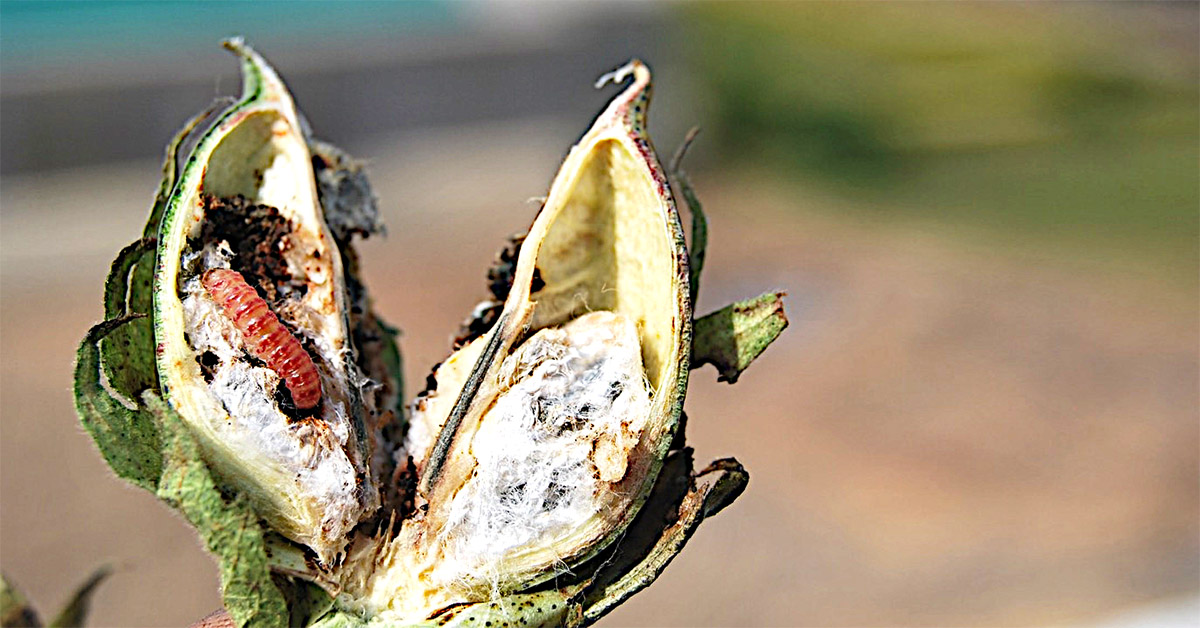 Environmental campaigner Aruna Rodrigues, who is challenging the approval of GM mustard in India's Supreme Court, says the Bt cotton model for GM crops is a "monumental catastrophe".
In 2017 vast tracts of GM Bt cotton in Maharashtra in India fell victim to the very pests it was engineered to kill, leading to desperate farmers spraying toxic pesticides to try and save their crop. As a result, about 800 were poisoned and at least 20 died. Now some of the farmers and their families are suing the pesticide manufacturer Syngenta in Switzerland.
Experts have slammed a recent move of the Genetic Engineering Appraisal Committee (GEAC) — a government-appointed committee responsible for GM crop authorisations — giving its approval for field trials for a new variety of GM Bt brinjal (eggplant/aubergine). The experts criticised regulatory lapses and conflicts of interest in the approval process.
A farmer in Bangladesh shares the truth behind GM Bt brinjal. The GM plants he cultivated produced all male flowers, so no fruits resulted. The leaves were eaten away by pests and the farmer had to spend money on fertilizers and pesticides. He's giving up on Bt brinjal and going back to growing local varieties.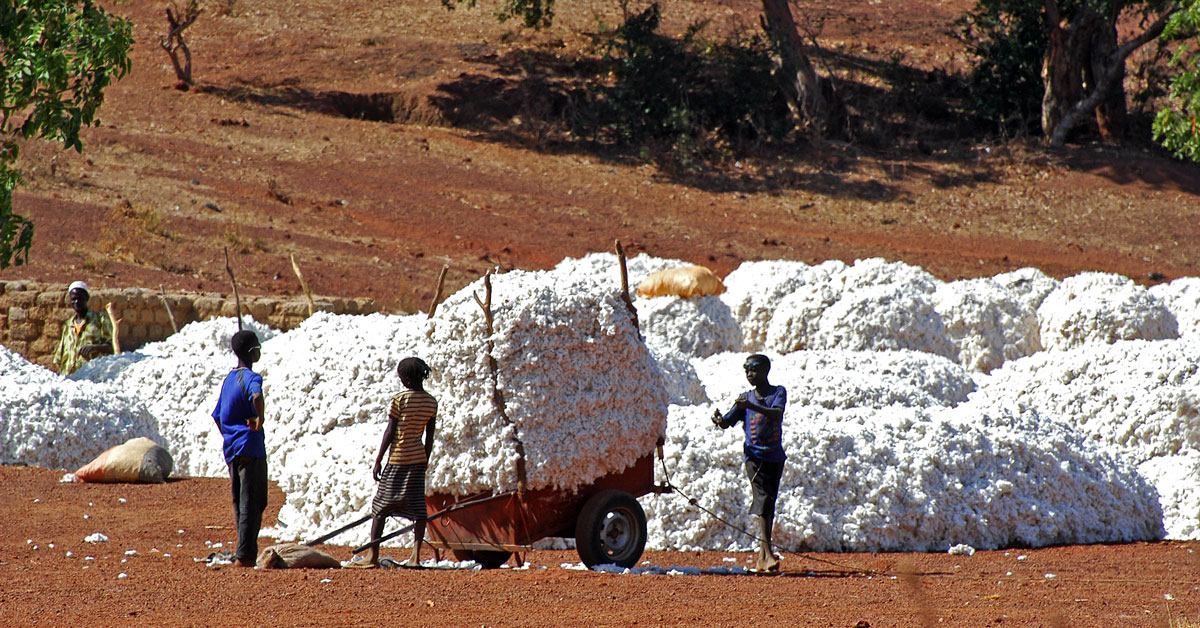 The West African nation of Burkina Faso's 2008 adoption of GM Bt cotton for smallholder farmers was hailed as an example of how this technology could alleviate poverty and food insecurity by protecting crops from pests and increasing yields. But this much celebrated success story came to an abrupt halt in 2016, when the Burkina Faso government and cotton companies abandoned GM cotton due to problems with the lint quality. Despite the crop's failure, GM cotton in Burkina Faso continued to be presented as a success story. A peer-reviewed paper describes how the story was constructed: via studies with serious methodological issues in a context of conflicts of interest with the GMO developer Monsanto.
Bayer has reached final settlement terms with three major law firms representing thousands of plaintiffs who claim exposure to Monsanto's glyphosate-based herbicides caused them to develop non-Hodgkin lymphoma.
Shares in Bayer plunged 11% after it flagged that adjusted profit may slip next year and it may have to write down the value of agriculture assets by close to 10 billion euros ($11.7 billion). "Since Monsanto was acquired, Bayer has delivered its basket of bad news every year and it is clear now that the group will not deliver the revenue growth expected at the time of this acquisition," said Jean-Jacques Le Fur, an analyst at brokerage Bryan Garnier.
Bayer and the US government cooperated closely last year to lobby Thailand to reverse its ban on glyphosate, used in the company's controversial weedkiller Roundup, documents obtained by an environmental group show. Thailand eventually dropped plans to ban glyphosate a few days before the ban was due to come into force in December 2019. It had approved the restriction in October citing concerns over the chemical's impact on human health.
As Colombia prepares to restart its aerial fumigation program with glyphosate herbicide to kill coca crops, the global Center for Reproductive Rights and its local partners at the Colombia-based Universidad del Valle have published a research report showing that glyphosate herbicide has negative effects on reproductive health. The partners have called on the Colombian government to stop the fumigation program from moving forward.
In New Brunswick, Canada, forests are being sprayed with glyphosate from helicopters. Residents are furious and are preparing to drive the helicopters out of their communities. "Year after year, there's less fish, there's less birds, there's less bugs, there's less bees," said Peter Ganong. "It's just not the forest it used to be. I just see it gradually disappearing. It's screwing up the ecosystem."
Researchers from the University of Turku in Finland reveal that manure from poultry used as fertilizer can decrease crop yields when the manure contains residues of glyphosate-based herbicides, such as Roundup. Fertilizers are meant to increase crop production, so the evidence that glyphosate residues can have the opposite effect is significant.
Environmentally relevant concentrations of AMPA (the main metabolite of glyphosate) have been found to affect embryonic survival, development duration and hatchling morphology in spined toads. Non-linear concentration response patterns were likely to occur at low concentrations, meaning that the effect did not increase with the dose – greater effects were found at low concentrations of AMPA than higher levels. The study concluded that regulatory decision-making needs to go beyond the use of high-dose studies to identify official no-effect concentrations.
The Detox Project has released the first ever data on the Glyphosate Residue Free certification market, showing that its Glyphosate Residue Free certification market has reached USD $204 million, an increase of 58.2% year on year.
In India, the government is inviting public comments to a proposal to restrict the use of glyphosate herbicides to licensed operators. ASHA Kisan Swaraj, a nationwide network of volunteers working for promotion of agroecology-based farming systems, present some global and national level experiences to draw lessons for India based on scientific evidence on this topic.
Twice in the past two months, vandals have struck Terry Fuller's farm, destroying tractor engines and burning stacks of hay. Each attack came immediately after Fuller appeared before Arkansas's state legislature on behalf of a state agency that's investigating farmers suspected of illegally using the herbicide dicamba. Fuller doesn't think it's a coincidence. Dicamba is sprayed on GM dicamba-tolerant crops but tends to drift off-target, killing other non-tolerant crops and plants.
Bayer's XtendFlex soybeans are now ready for a full commercial launch in the US and Canada in 2021, after a long-awaited import approval came through from the EU. The soybean variety tolerates over-the-top applications of three herbicides: glyphosate, dicamba and glufosinate (Liberty). It has been touted by Bayer as their next generation weed control platform, which will replace RR2 Xtend as the underpinning of their soybean portfolio.
Argentina is the third largest global grower and exporter of GM crops. Soybeans that have been genetically modified to tolerate being sprayed with herbicides cover half of the country's arable land and represent a third of its total exports. While soy has brought about economic growth, it has also created tremendous social and ecological harm: rural displacement, concentration of landownership, food insecurity, deforestation, violence, and the negative health effects of toxic agrochemical exposure. In the book Seeds of Power, Amalia Leguizamón explores why Argentines largely support GM soy despite the damage it creates.
Since 2006, under the banner of the billion-dollar Alliance for a Green Revolution for Africa (AGRA), the Green Revolution model of agriculture, with its commercial seeds and synthetic fertilizers, has had an unprecedented opportunity to generate improved productivity and and food security for small-scale farmers. But a new report shows that the model has largely failed and that AGRA is taking Africa in the wrong direction.
Gene editing is being touted as part of the solution to the climate crisis. Despite the hype, however, these techniques are not compatible with agro-ecological and organic agriculture, according to a communication paper from the Greens/EFA in the European Parliament. Furthermore, since gene-edited crops and animals are being patented, small farmers and breeders will not be able to save and exchange their seeds, ruling out the possibility of them developing locally adapted crops and breeds.
Recent proposals by groups like the International Union for Conservation of Nature (IUCN), as well as research scientists and institutions and some rewilding proponents, suggest that gene editing may support goals in conservation. But absent from much of this discourse have been the voices of conservation groups themselves. Beyond GM contacted major conservation groups to better understand their thinking. The survey results showed that the groups do not have a detailed or sophisticated understanding of the issue, and some felt that the issue was not relevant to them. Respondents were nevertheless clear about the need for strong government regulation.
The insect apocalypse is worldwide in scope, and is directly related to how we produce our food. One study estimates that we've lost 76 percent of insect biomass over the past 27 years. Two primary drivers of this staggering biodiversity loss are habitat loss associated with the industrialization of our food system, and the unintended consequences of agrichemical use. Reforming our food system gives us a powerful tool for combating this extensive biodiversity loss, and regenerative food systems can overcome many of the drivers of insect loss.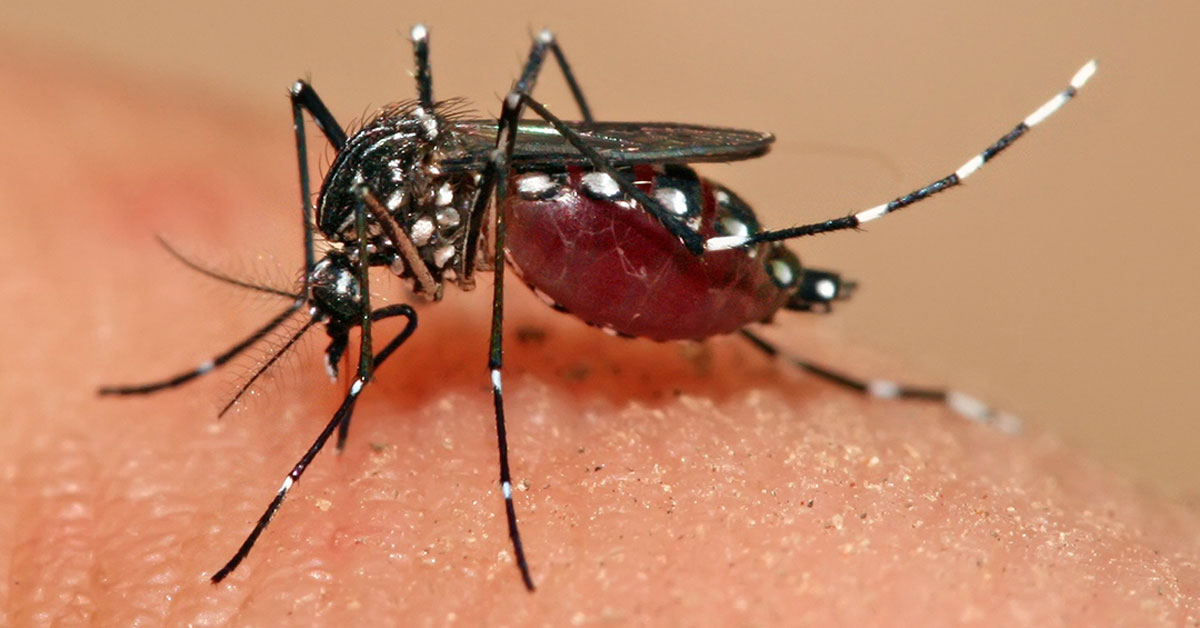 While uncertain and risky GMO approaches to mosquito-borne diseases continue to raise concerns in the countries targeted for experimentation, like Brazil, Burkina Faso, and most recently the United States, two remarkable breakthroughs have recently been made involving highly effective natural means of preventing the transmission of such diseases. In the most recent instance, a randomized field trial found that mosquitoes infected with a natural bacterium called Wolbachia reduced cases of dengue by an "extraordinary" 77%. Wolbachia stops the insects from transmitting some viruses when they bite people.
Soon the European Court of Justice will present its judgement on Bayer's neonicotinoid ban appeal. This decision could uphold or crush the full ban on bee-killing neonicotinoid pesticides that people have worked so hard to pass, so it's crucial that bee lovers from across Europe and beyond get to have their say. Bayer's own head of sustainability said he'd "accept the judgement of a society" on neonics. Add your name now to tell him and all of Bayer's bosses you're on the bees' side!
A Quebec government agronomist who was fired after exposing private-sector meddling into public research about pesticides has been offered his job back following the release of a scathing report into the way the province handled his case. In her report, the province's ombudsman, Marie Rinfret, said the Agricultural Ministry failed to follow Quebec legislation protecting whistleblowers after Louis Robert went public with his concerns. "Our investigation shows that the law was not respected and that the breaches were significant," she said.
LOBBYWATCH
The Bill and Melinda Gates Foundation has awarded another $10 million to the controversial Cornell Alliance for Science, a communications campaign housed at Cornell that trains fellows in Africa and elsewhere to promote and defend GM crops and agrichemicals. The PR investment comes at a time when the Gates Foundation is under fire for spending billions of dollars on agricultural development schemes in Africa that critics say are entrenching farming methods that benefit corporations over people. In September, faith leaders in Africa posted an open letter to the Gates Foundation asking it to reassess its grant-making strategies for Africa and to support agroecological schemes.
In a virtual conference held by Leopoldina and the German Research Foundation (DFG), the organisers presented a "Statement" on new genetic engineering techniques (gene editing). The authors claimed there are no specific risks associated with genetic engineering in plant breeding and demanded changes to EU GMO regulation. As a consequence, most GMOs would no longer undergo mandatory risk assessment. The research group Testbiotech criticised the Statement as biased. Several of the experts involved are filing patent applications in the field of genetic engineering. Some are cooperating with companies such as Bayer.
COVID-19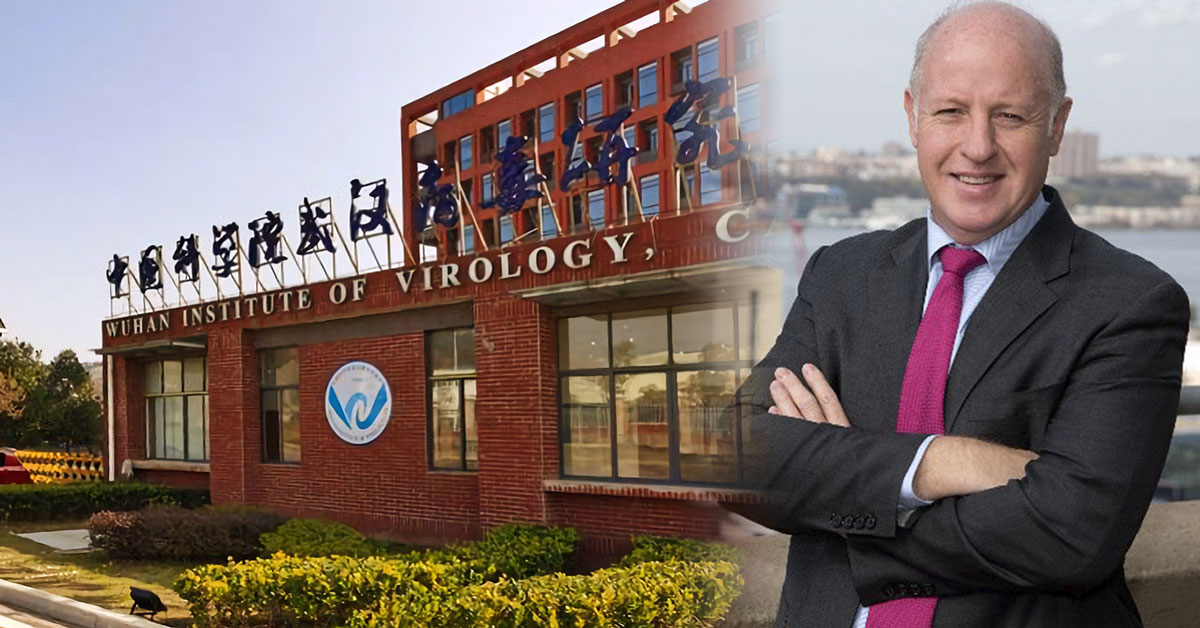 Expressions of outrage and incredulity have greeted the announcement that Peter Daszak, president of EcoHealth Alliance, has been chosen to lead a Task Force that will examine the possibility that Covid-19 could have emerged from a lab, as part of an investigation into the origins of the virus. Daszak has promised to undertake the investigation "with an open mind". But this is hard to imagine, given that Daszak:
has a $100 million-plus conflict of interest
is a long-term friend, collaborator and funder of those he will be investigating
has previously dismissed the possibility of a lab leak as "crackpot"
has a track record of seriously inaccurate and misleading statements about the issues in question.
Register now for the webinar, Science in the spotlight: An online public Round Table. Tuesday 6 Oct 2020, 13:30–17:30 CEST. Featuring Dr Michael Antoniou, Prof Ignacio Chapela, Prof Giuseppe Longo. Moderator: Dr Angelika Hilbeck.
Alina Chan, a scientist at the Broad Institute of Harvard and MIT, has caused controversy by publishing a scientific paper pointing out reasons why SARS-CoV-2, the virus that causes COVID-19, could well have escaped from a lab. Chan says that scientists who share her view are censoring themselves – but she believes this to be a route to losing public trust. This article is worth reading in full, including its account of how Chan demolished the arguments of Peter Daszak of EcoHealth Alliance – see item above.