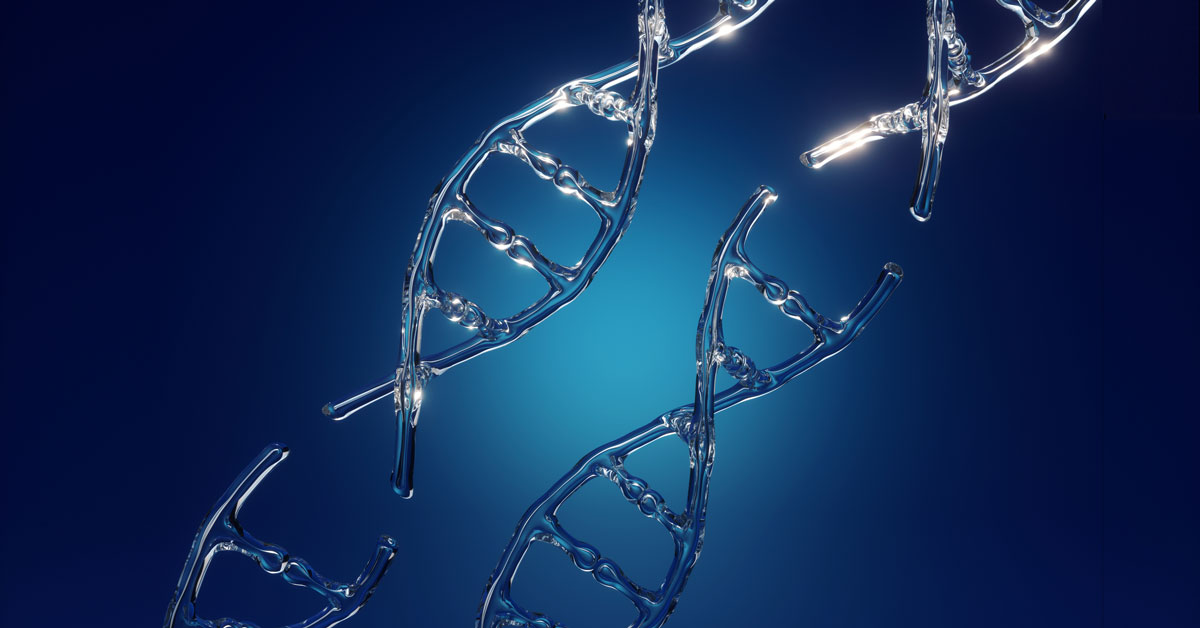 A new scientific paper published in the journal Environmental Sciences Europe gives an overview of the risks associated with gene-editing procedures for plants and animals. The risks are not restricted to the wide range of unintended effects that can be triggered by the process of gene editing. There are also risks associated with the intended biological characteristics generated through gene editing. The authors state that the current EU risk assessment guidance for GMOs requires revision and broadening to capture all potential genomic irregularities arising from genome editing and suggest additional tools to assist the risk assessment of genome-edited plants and animals for the environment and food/animal feed in the EU.
Our GMWatch resource of peer-reviewed studies, "Science supports need to subject gene-edited plants to strict safety assessments", has proved popular and has been accessed by thousands of visitors to our site. In response to requests, we've now produced a more compact version, with the benefit of technical advice from molecular geneticist Dr Michael Antoniou. The new resource is now available here under the title, "Gene editing: Unexpected outcomes and risks". Both documents are accessible from the front page of our GMWatch site, in the right-hand menu when viewed on a computer (this menu is not visible when accessing our site from phones).
A new report by the Canadian Biotechnology Action Network (CBAN) provides an overview of the new genetic engineering techniques of gene editing that are being explored in agriculture, and the range of risks and potential unexpected consequences that can arise from them. The core message of the report is that gene editing is genetic engineering, and that the process of gene editing creates genetic errors, leading to unexpected effects. Thus it should be rigorously regulated via thorough risk assessments and its products must be labelled.
UC Davis scientists spent years gene editing a sex-determining gene into bovine embryos using the CRISPR tool. In April, the bull calf Cosmo arrived — but the chaos caused in his DNA reveals how far the field has to go. Dr Jonathan Latham published a short "tweetorial" on the CRISPR gene-editing issues raised by the recent birth of the gene-edited calf Cosmo (the gene-editing process predictably produced many unintended effects).
An amendment was introduced in the House of Lords on 23 June by Cross-Bench peer Lord Cameron of Dillington and others giving ministers the power to change the definition of a genetically modified organism (GMO) in the Environmental Protection Act 1990 in order to exempt certain types of new genetic modification techniques, such as gene editing, from GMO regulations. Civil society groups in the UK (Beyond GM, GM Freeze and GMWatch) called for a rejection of the amendment. The amendment was later withdrawn – but only after the government re-emphasised its commitment to push the wide use of gene editing in the future of UK farming and food. The government also said it would launch a public consultation on the topic in the autumn.
Farmers' popularity has shot up. The National Farmers Union (NFU) has increased this goodwill by campaigning to prevent the import of US foods produced in ways that would be illegal in the UK. But the tentative trust the public feels towards farmers would surely evaporate if consumers realised the NFU was lobbying hard for gene editing – that's turbocharged genetic engineering, only with a less threatening name.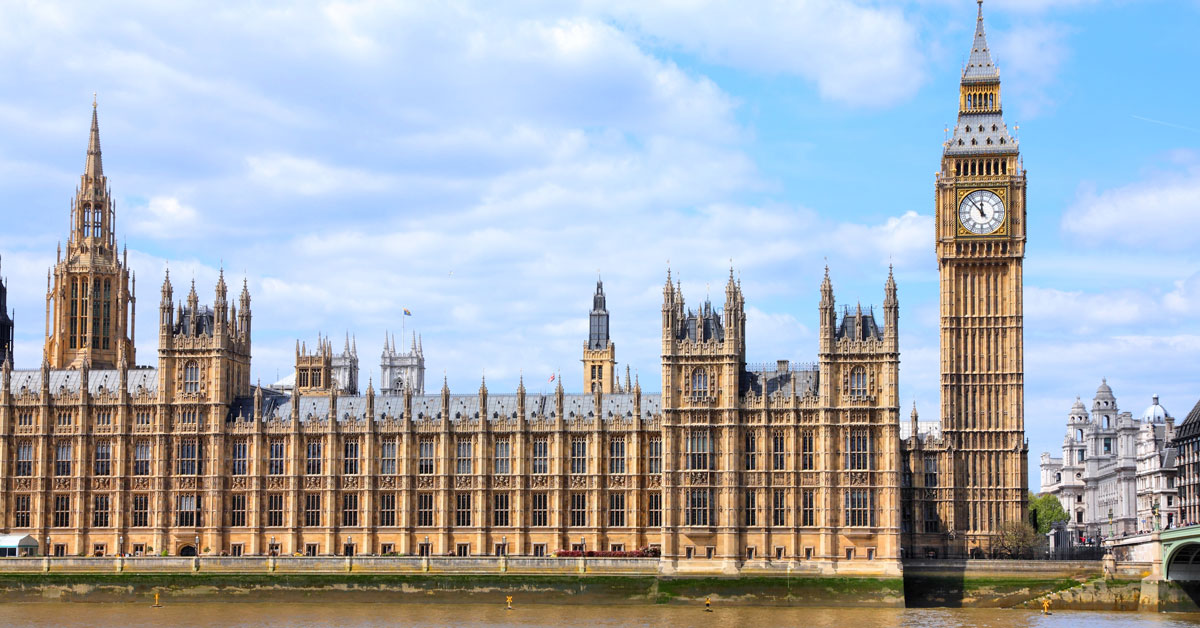 MPs have defeated an attempt by Tory backbenchers to ensure parliament has a vote on any post-Brexit trade deal. An amendment to the Trade Bill currently going through the Commons would have given MPs and peers a say on any new agreement signed by the government. Although the amendment was supported by Labour and the Liberal Democrats, it failed to attract enough Tory rebels to pass. The defeat of the amendment could result in the government approving the import of untested and unlabelled GMOs from the US.
With Brexit comes the potential for the UK to negotiate free trade agreements with individual countries. The US and UK have gone through two rounds of negotiations. A major sticking point is around agriculture, including pesticide residues. The US standards on pesticide residues are weaker than the UK's. Some pesticides used in the US are banned in the UK, which has zero "tolerances" for certain kinds of residues.
AgWeb has published an inspiring article about Arkansas farmer Adam Chappell, who saved his farm from imminent bankruptcy and made it profitable by turning his back on conventional farming (including the GMO/herbicide model) and embracing innovative farming, including methods that will be familiar to organic and agroecological growers. Commenting on the article, independent consultant Dr Charles Benbrook said, "This is an absolute MUST READ for anyone who wonders whether what many of us have been preaching the last 10-20 years is full of s**t, or 'real'. The experience and transformation of Chappell's 8,000 acre farm encapsulates both what is wrong with most of GE-based conventional ag, AND what it is going to take to fix it."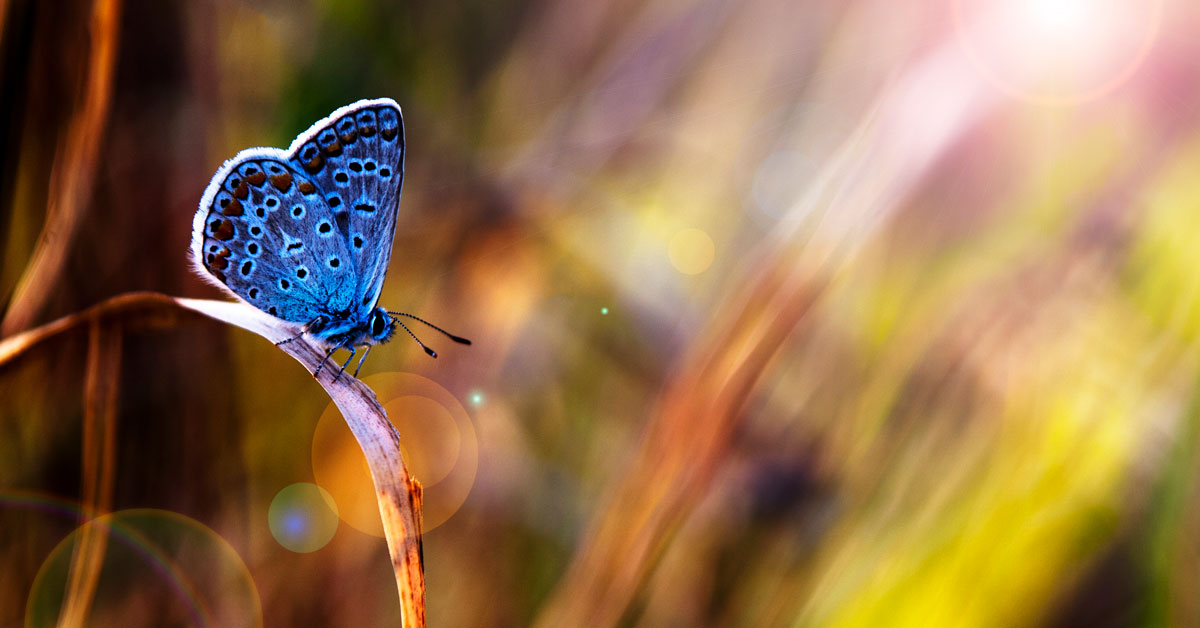 A new study by an international team of scientists shows that if Bt insecticidal or herbicide-tolerant GM maize is grown in Europe, this could threaten the continent's butterflies and moths.
Combining multiple herbicides to kill weeds may promote the evolution of general resistance to weedkillers, a new study shows. The authors of the study are mostly based in the UK, with the exception of one author from Bayer CropScience. The authors conclude that their results call into question "the ubiquity of [weed] resistance management based on mixtures and combination therapies". Bayer is currently seeking approval for a GMO variety of corn resistant to 5 herbicides.
Results from greenhouse experiments as well as in field research would suggest that Tennessee now has dicamba-resistant Palmer amaranth. The level of infestation in any given field ranges from a small pocket where a mother plant went to seed in 2019 to an area covering several acres in a field.
As July gets under way, state regulators, weed scientists, agronomists and farmers are reporting off-target dicamba injury to crops and plants for the fifth summer in a row.
BASF and Corteva Agriscience are continuing the fight to preserve dicamba use on growing GM dicamba-tolerant crops. The two companies are contesting the results of a June 3 decision by three judges on the US Circuit Court of Appeals for the Ninth Circuit, which vacated the registrations of their dicamba herbicides, Engenia and FeXapan, as well as Bayer's XtendiMax herbicide.
Petitioners who mounted a legal challenge to the US Environmental Protection Agency's (EPA's) registration of Enlist Duo, a relatively new and highly toxic pesticide product, recently learned of a mixed decision from the US Ninth Circuit Court of Appeals in the case. The good news is that Judge Ryan D. Nelson found that EPA, in registering the herbicide Enlist Duo, had failed to protect monarch butterflies, which are under consideration as a threatened species under the Endangered Species Act (ESA). On the other hand, the court concluded that EPA registration of the product was otherwise lawful — which means that this toxic compound will for now remain on the market.
In yet another court loss for Monsanto owner Bayer, an appeals court rejected the company's effort to overturn the trial victory notched by a California school groundskeeper who alleged exposure to Monsanto's glyphosate herbicides caused him to develop cancer, though the court did say damages should be cut to $20.5 million.
Monsanto owner Bayer is backing away from a plan to contain future Roundup cancer claims after a federal judge made it clear he would not approve the scheme, which would delay new trials and limit jury decision-making.
Two top international law firms are investigating claims on behalf of Bayer investors concerning whether or not certain of the German company's officers and/or directors have engaged in securities fraud or other unlawful business practices, related to the Monsanto takeover and following high profile Roundup weedkiller cancer cases.
The Pasture-Fed Livestock Association has published its latest set of Certification Standards, listing what cattle and sheep producers must do to apply the 'Pasture for Life' marketing symbol on their produce. Among other requirements, the use of glyphosate on land used by certified enterprises is now prohibited.
On July 22, the New York State Legislature passed a bill that would ban the use of all glyphosate-based herbicides on state properties. The bill now awaits Governor Andrew Cuomo's signature, which would make it law effective December 31, 2021.
A growing number of municipalities in the east of the Netherlands are considering banning the use of controversial glyphosate-based weedkillers on the agricultural land that they own and lease to farmers, according to a survey.
Traces of the controversial weedkiller glyphosate have been found in New Zealand honey, prompting concern for the country's high-value manuka industry. Jodie Bruning of the Soil and Health Association said the news would come as a "very big surprise" to those who perceive New Zealand to be a "clean green oasis". "It's tainted, and it's not the beekeepers' fault, it's the fault of a regulatory environment that doesn't control it enough," she says.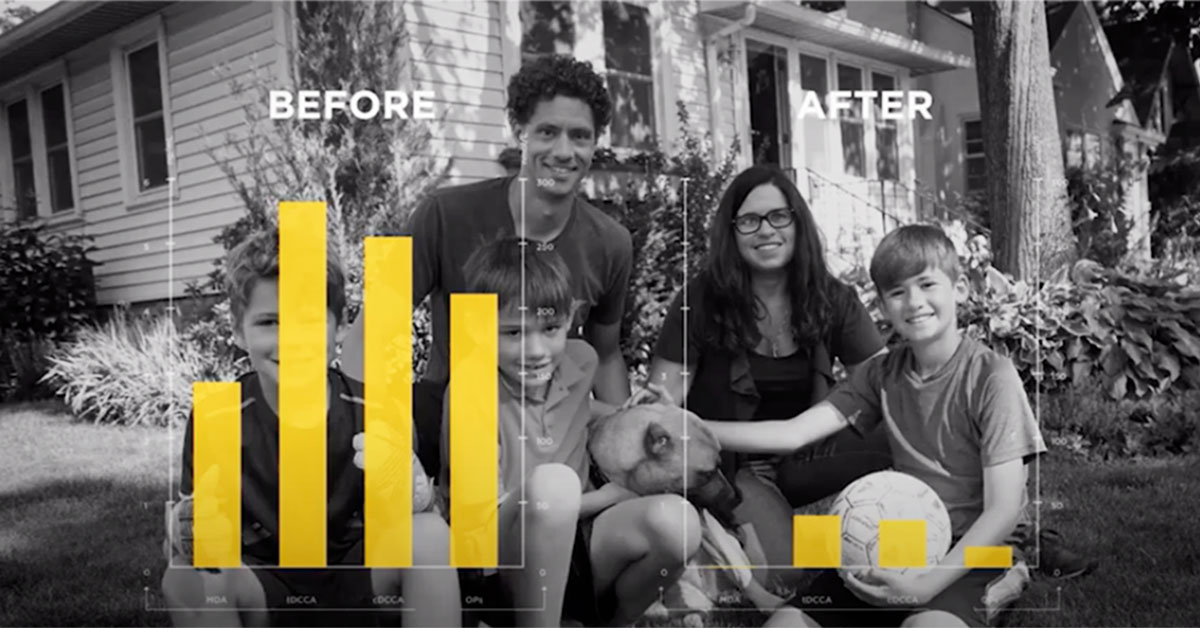 A peer-reviewed study published in the journal Environmental Research found that levels of the pesticide glyphosate in participants' bodies dropped an average of 70% after six days on an organic diet. The study is the first to examine how an organic diet affects exposure to glyphosate, the active ingredient in Bayer's weedkiller Roundup. It also indicates that for the general population, the food they eat is a primary way they are exposed to this pesticide.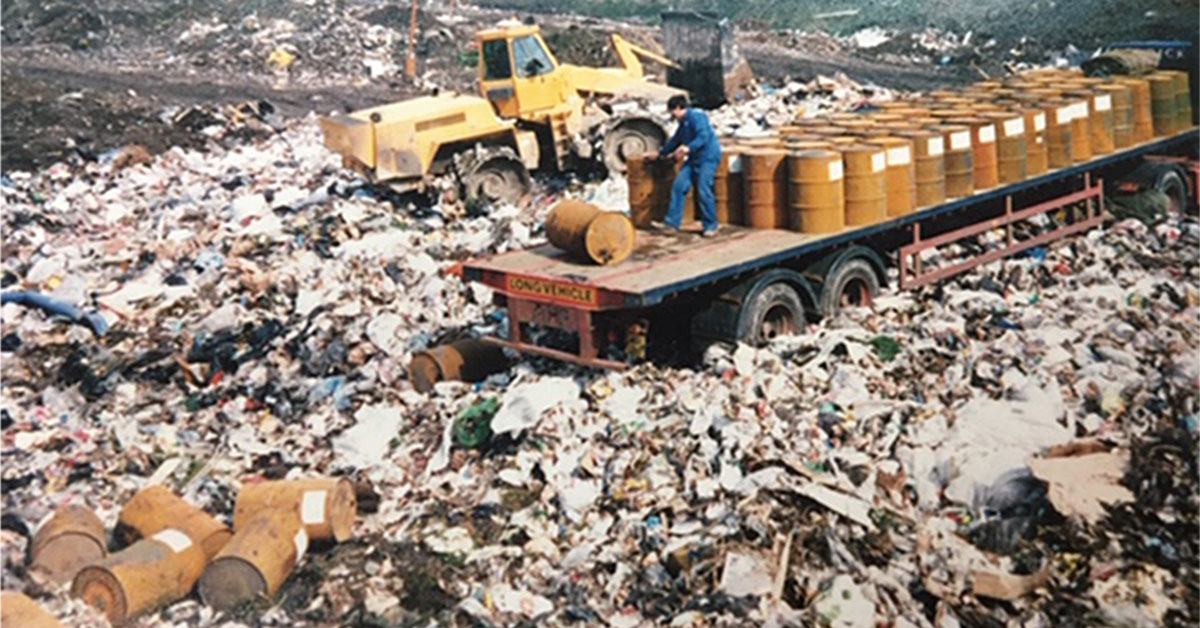 Following the announcement of a USD650 million settlement by Bayer, destined for areas of the US contaminated by the company's subsidiary Monsanto with toxic chemicals known as PCBs, GMWatch subscriber Rev Paul Cawthorne wants to know whether any funds from the settlement will be coming to the UK to clean up Monsanto's PCB contamination in Wales.
Canada's largest agribusiness, Richardson International, will no longer accept oat crops that have been pre-harvest sprayed with glyphosate or any other chemical desiccants starting as of January 2021.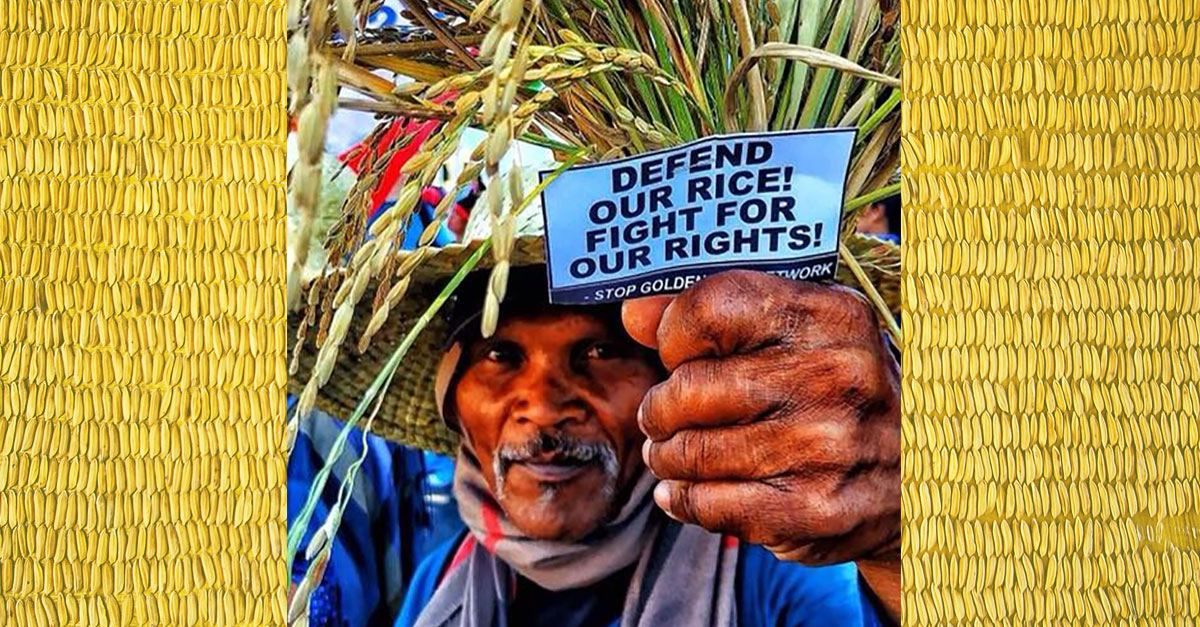 GMO golden rice is now being proposed as a solution to the worsening hunger and malnutrition associated with the COVID-19 pandemic. The Stop Golden Rice Network (SGRN) explain why they oppose this GMO crop.
To commemorate the historic event when more than 400 farmers, urban poor, youths, and consumers uprooted GMO golden rice – the world's most hotly debated GMO – in the Philippines back in 2013, the Stop Golden Rice Network (SGRN) and other groups launched a week-long activity to condemn the possible commercialization of golden rice in the country and corporate control over food and agriculture.
There's a common warning about our planet's future: the risk of food shortages. "We've got a growing world and a hungry world. We need to make sure we do our part in helping feed that hungry world," said Kip Tom, a farmer from Indiana who's currently the US ambassador to the UN's Food and Agriculture Organization. But in fact, the long-term trend, for more than a century, has been toward ever more abundant food and declining prices. Dan Charles looks into the reasons for the contradiction.
Fourteen years ago, the Bill and Melinda Gates and Rockefeller foundations launched the Alliance for a Green Revolution in Africa (AGRA). Armed with high-yield commercial seeds, fertilizers and pesticides, AGRA set the goal to double productivity and incomes by 2020 for 30 million small-scale farming households while reducing food insecurity by half in 20 countries. But according to a new report, AGRA is "failing on its own terms". There has been no productivity surge. Many climate-resilient, nutritious crops have been displaced by the expansion in supported crops such as maize. The number of undernourished in AGRA's 13 focus countries has increased 30% during the organization's well-funded Green Revolution campaign.
A group of organisations opposed to the approval of GM crops in Kenya issued a cautionary statement after the National Biosafety Authority announced its receipt of an application for environmental release and placing on the market of GM cassava that is resistant to Cassava Brown Streak Disease (CBSD). For the success of non-GM virus-resistant cassava breeding programs, how they are starved of the funding that is poured into GMO programs, and how the GMO programs have been beset by failure, see this.
A three-year experiment took place in Burkina Faso to test the use of a GM fungus to kill mosquitoes. Although the experiment took place from 2015 to 2017, media announcements were only made in May 2019, after the study was published in a US scientific journal. The GM fungus was developed by introducing a toxin from a lethal spider into a fungus to ostensibly increase the efficiency of the fungus to kill mosquitoes and stave off malaria. The researchers have declared the technology as "close to field ready", but the project raises serious legal, biosafety, ethical, political and human rights concerns.
GMO crops arrived in Latin America with great hype in the 1990s, promising economic stability for producers and farmers. The reality has been different. Marco Filardi, a human rights lawyer in Argentina, said, "The promises they made 24 years ago to eradicate poverty and hunger have completely failed, and instead, the food emergency in the country has increased. The second promise was the reduction of pesticides, which have increased by 1500% since the introduction of these crops, including glyphosate, among others. These crops and their derived products not only affect natural resources and biodiversity, but they are also harmful to the health and sovereignty of peasant farmers and inhabitants."
Commenting on official figures from Brazil showing a 28% increase in the number of fires in the Amazon region in July compared with the same month last year, Niki Mardas, executive director of Global Canopy, said: "More companies and financial institutions need to follow the few real leaders, making clear commitments and taking real action to eliminate deforestation from their supply chains and investments. These latest shocking figures tell a clear story: unless markets take meaningful action, the Amazon will continue to be destroyed."
Three dozen United Nations human rights experts have called on wealthy countries to end the "deplorable" practice of exporting banned toxic chemicals and pesticides to poorer nations that lack "the capacity to control the risks". A statement issued by UN special rapporteur on toxics Baskut Tuncak revealed that at least 30 countries last year shipped substances to Latin America, Africa and Asia that were banned from use on their own soil in order to protect human health or the environment.
US researchers have filed an application for a patent covering genetically engineered bacteria, including the bees that have the microbes in their gut. According to the patent application, the bacteria can produce molecules which interfere with gene regulation across species boundaries. That way the honeybees are "indirectly" genetically engineered. These molecules are, for example, intended to target bee behaviour and thus enhance pollination effectiveness. Other purposes are to kill parasites, such as Varroa mites, or the cause rapid degradation of pesticides to which the bees are exposed. Testbiotech warns that such projects pose high risks to the environment.
The number of projects aiming to genetically engineer microorganisms has increased strongly in recent years. Projects include microorganisms which colonise the gut of humans or bees, live on the surface of or inside plants, or are abundant in soils. In addition, there is further ongoing research into viruses, bacteria or microbial fungi which are known pathogens, which can be developed for use in vaccines, pesticides or for the military.
Removing South Australia's ban on growing GM crops could cause irreversible damage to the state's clean, green reputation, according to Narrung dairy farmer, veterinarian and Keep SA GM-free Coalition associate Cathie Harvey. What's more, Harvey said, there seems to be no good reason to end the ban.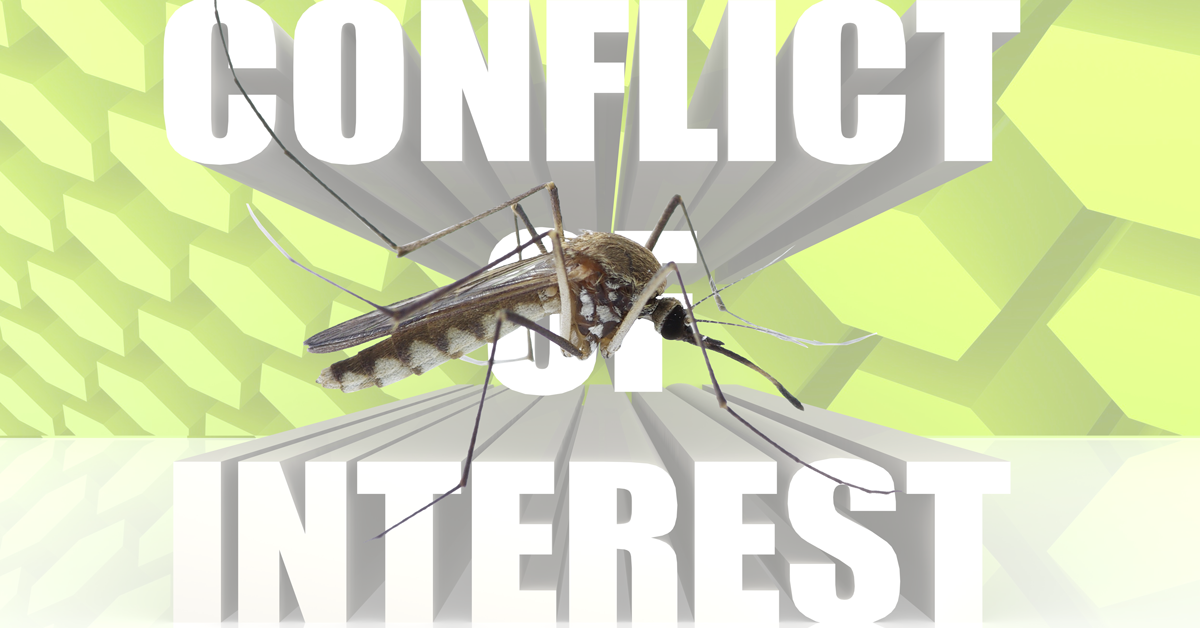 As the citizens of Florida and Texas prepare to act as subjects in an experiment in which millions of Oxitec's genetically modified mosquitoes would be released in their states, a scandal has emerged around a journal's treatment of a scientific article that drew attention to unanticipated outcomes and risks of the project. The journal published criticisms of the paper – but then refused to publish the lead author's response to the criticisms.
Trees, like GMO crops, are being engineered to have new traits such as faster growth, insect and disease resistance, herbicide tolerance and altered wood composition. Though none of these genetically engineered trees are legal yet, a blight-resistant American chestnut is being proposed for release in the US and Canada.
Imagine GM mosquitoes designed to inherit their genes at a very fast pace, jeopardise the food chain, and wipe out their natural siblings by making them infertile. According to scientists there is a risk the so-called gene drive could even spread from mosquitoes to butterflies, killing pollinators en masse, risking crops, plants and entire ecosystems. Sign a petition to ask the European Commission and Council to prevent the release of gene drive organisms into the environment and to work for a global moratorium on the release of these organisms at the Conference Of the Parties (COP) of the UN Convention on Biological Diversity (CBD).
Impossible Foods should really be called Impossible Patents. It's not food; it's software, intellectual property — 14 patents, in fact, in each bite of Impossible Burger with over 100 additional patents pending for animal proxies from chicken to fish. It's iFood, the next killer app. Just download your flavour. This is likely the appeal for Bill Gates, their über investor. It's a food operating system (FOS), a predecessor, perhaps, to a merger with Microsoft. The business model is already etched in Silicon Valley — license core technology (protein synthesis) while seeking vertical integration of supply chains, which, in this case, is not from coders to users, but from genetic engineers to protein seekers.
The National Bioengineered Food Disclosure Standard – which requires firms to label "bioengineered" foods and beverages - is unlawful and should be nullified and then revised, according to a lawsuit filed by a coalition of retailers and nonprofits who want stricter GMO labelling laws.
A decade-long programme of traditional plant breeding – not GM - has produced a nutritionally superior barley variety called BARLEYmax. It contains twice the amount of dietary fibres than normal barley. Studies, including human trials, showed that foods produced with BARLEYmax as the key ingredient had a low glycaemic index and produced positive changes in biomarkers of bowel health.
LOBBYWATCH
Were you surprised when one of the first things Boris Johnson did on becoming Prime Minister was to declare his desire to "liberate" the UK "from anti-genetic modification rules"? If it left you wondering, "Where did that come from?", then you should pay careful attention to the wave of revulsion that has just greeted his handing of a peerage to the sister of the director of the Science Media Centre. It reflects the emergence of an extremist clique as pillars of Johnson's Brexit establishment. Having colonised the interface between science and the British public, they're now inside 10 Downing Street with their hands on the levers of power.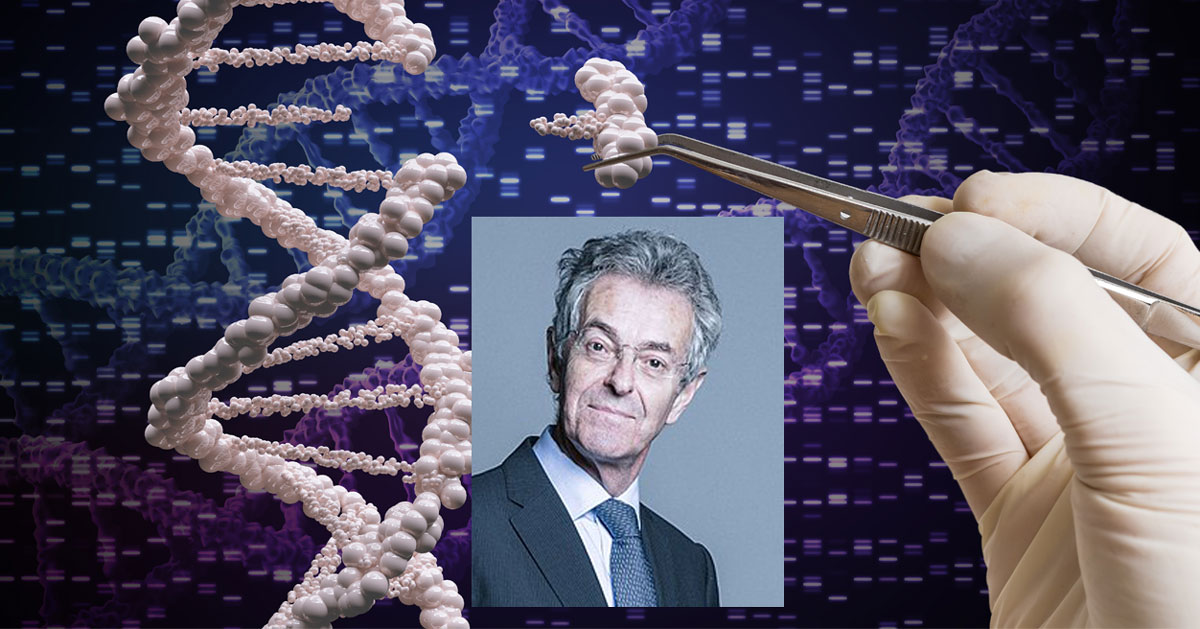 The GMO promoter and member of the UK House of Lords, John Krebs, has made misleading claims for gene-edited crops in an interview with the BBC. In fact Krebs is making the same inflated claims for gene-edited crops as he made for first-generation GM crops. We deconstruct the hype and false claims.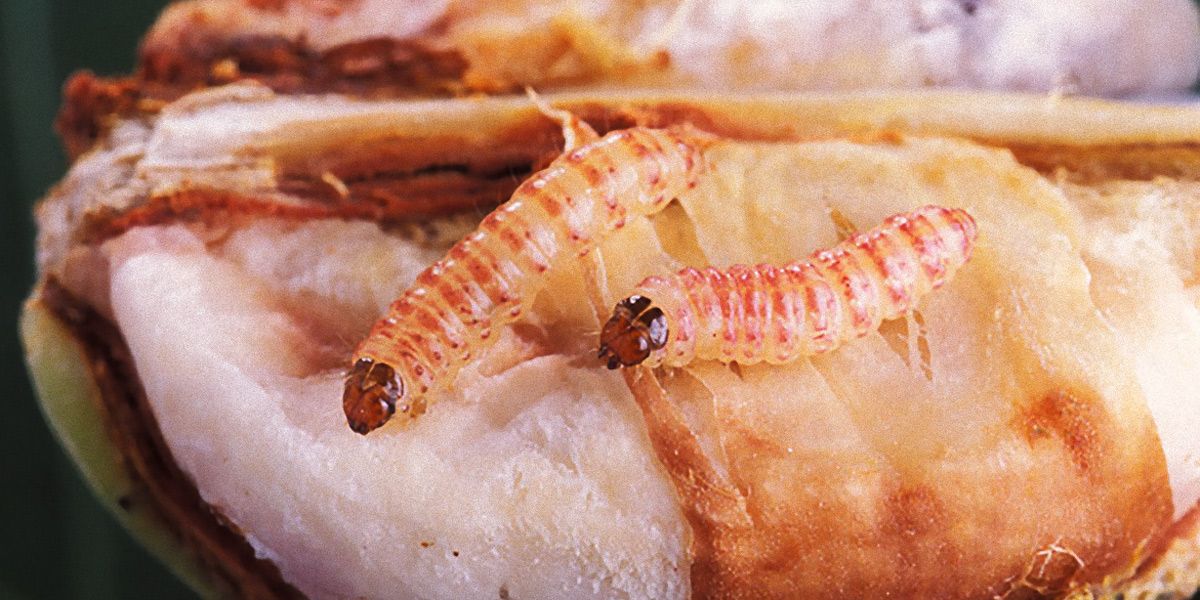 Three eminent experts have joined forces to debunk claims by members of two influential think tanks that GM Bt cotton in India has been a resounding success. They have written a fully referenced open letter that concludes, "By nearly all measures, hybrid GM Bt cotton in India is a failure".
Environmental activist Kavitha Kuruganti said she was considering legal options against Business Standard after the financial daily carried a full-page advertisement accusing her and other activists of "peddling" "half-truths" and calling for "strong action" against them by the government. The advertisement was paid for by the Crop Care Federation of India, a lobby group representing the agrochemical industry.
COVID-19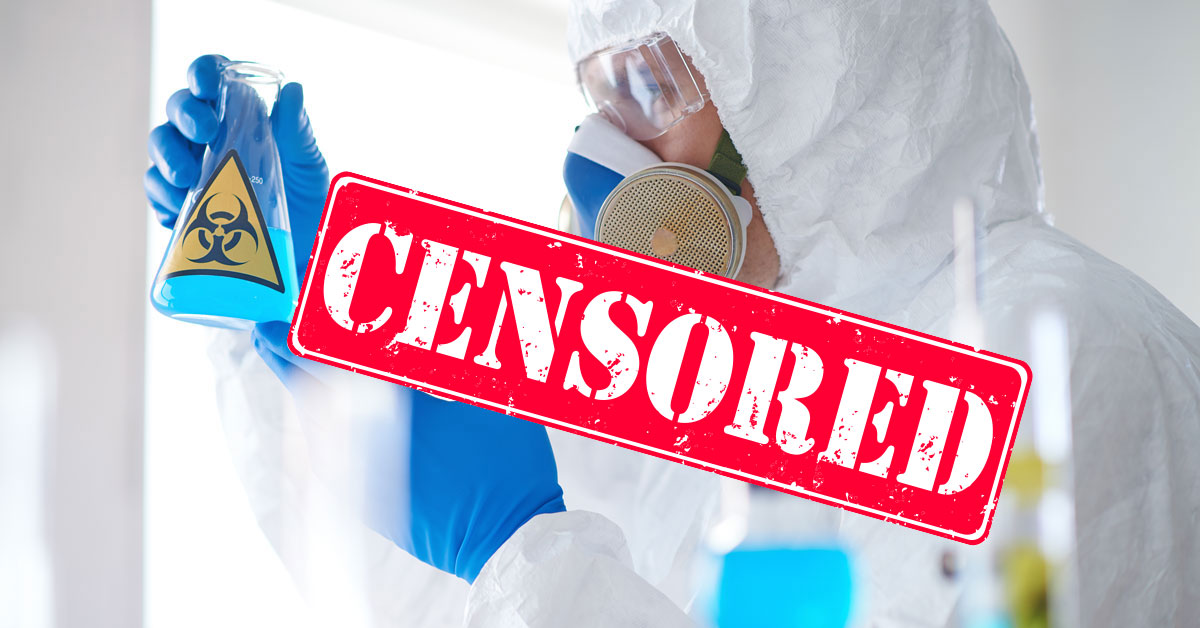 As evidence builds for the lab-manipulated origin of SARS-CoV-2, the virus that caused the COVID-19 epidemic, scientific journals are running scared of publishing papers that broach this possibility. The latest scientific paper to support the lab-manipulated origin theory has been published not in a peer-reviewed journal, but on the website of a magazine. Some scientists have put forward possible reasons for journal editors' reluctance to publish papers on the lab escape and genetically engineered origin theories for SARS-CoV-2. GMWatch
Virologist Dr Jonathan Latham and geneticist Dr Allison Wilson have come up with a novel origin theory for SARS-CoV-2. The theory proposes that miners in China acquired a coronavirus from bats in a mine and that this bat virus evolved extensively inside their bodies to become a highly human-adapted virus. It's known that blood and other samples were extracted from the miners and some of these were sent to the Wuhan Institute of Virology (WIV). The virus may then have escaped from a lab at the WIV. Drs Latham and Willson evolved their theory based on evidence in a Chinese Master's thesis, which has been translated into English for the first time.
The World Health Organisation is sending scientists to China to investigate the origin of the SARS-CoV-2 virus that caused the COVID-19 pandemic. The problem is, they are starting with the assumption that the virus originated by a "zoonotic" leap from animals to humans in a market or in the wild. That means they're assuming that no genetic engineering or lab origin were involved – in spite of the evidence that these are possible scenarios.
Records obtained by the USA TODAY Network show hundreds of incidents have occurred in labs across the US in recent years. For example, equipment failures of air-purifying respirators potentially exposed workers to the deadly H5N1 strain of avian influenza during separate incidents in June and September 2014 at the USDA's Southeast Poultry Research Laboratory in Athens, Georgia, records obtained under the Freedom of Information Act show. (This article is from 2015 but it's highly relevant today.)