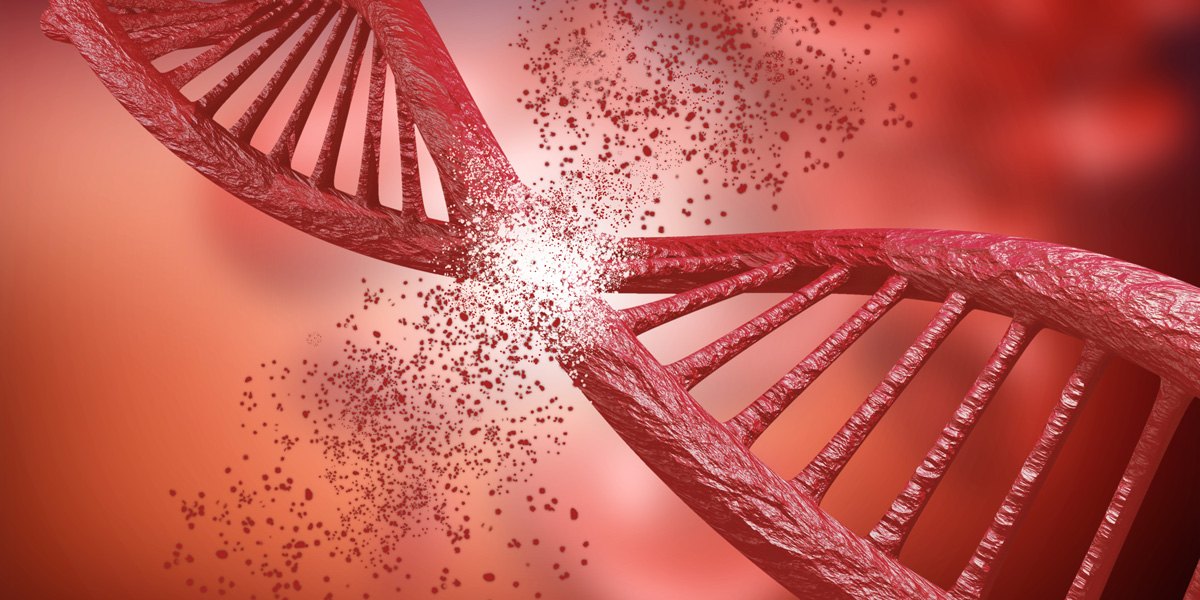 Chinese authorities have declared the work of He Jiankui, who shocked the scientific community by claiming he successfully created the world's first gene-edited babies, an illegal decision in pursuit of "personal fame and gain". Investigators have completed preliminary steps in a probe that began in November following He's claims and say they will "seriously" punish the researcher for violations of the law, China's official news agency Xinhua reported.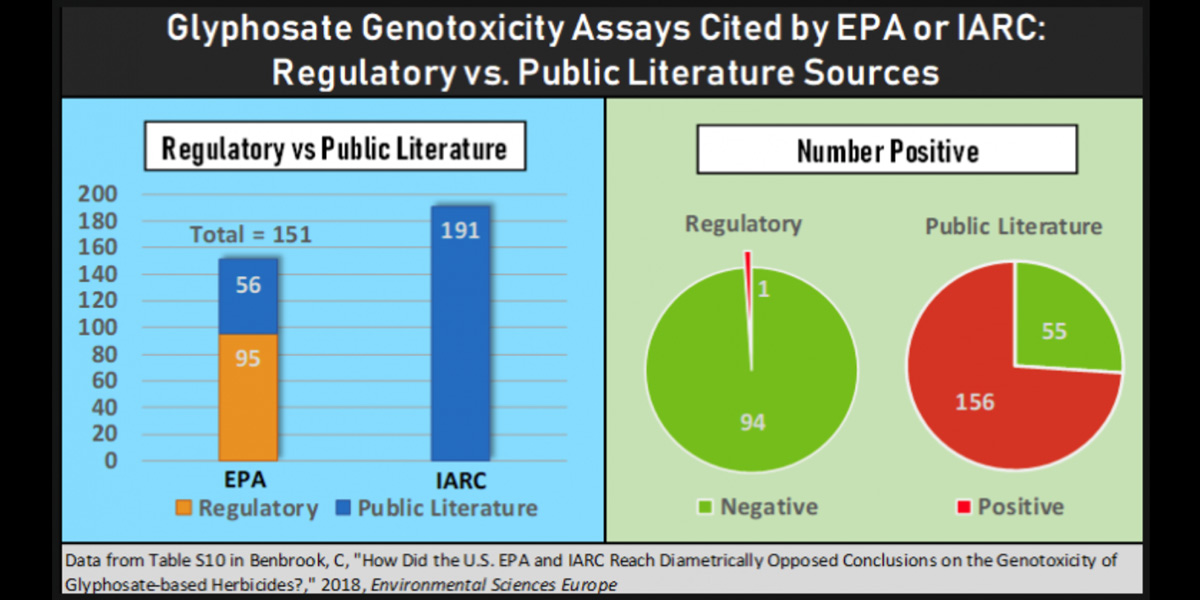 A new peer-reviewed article by Dr Charles Benbrook answers the question of how and why the US EPA and the World Health Organisation's cancer agency IARC reached diametrically opposed conclusions about glyphosate's genotoxicity. The article shows that the EPA relied on unpublished industry studies, 99% of which found that glyphosate was not genotoxic, whereas IARC relied on published studies, 74% of which found that glyphosate was genotoxic. It also demonstrates that the EPA's cancer classification – as well as the European Food Safety Authority's, which was based on the same data and was reached in a similar way – is scientifically baseless.
EU regulators based a decision to relicense the weedkiller glyphosate on an assessment plagiarised from industry reports, according to a report for the European Parliament. A crossparty group of MEPs commissioned an investigation into claims that Germany's Federal Institute for Risk Assessment (BfR) copy pasted tracts from Monsanto studies. The study's findings were released hours before a parliamentary vote on tightening independent scrutiny of the pesticides approvals process.
A French court has cancelled the license for one of Monsanto's glyphosate-based weedkillers over safety concerns, in the latest blow to the Bayer-owned business. A court in Lyon in southeast France ruled that the approval granted by French environment agency ANSES in 2017 for Roundup Pro 360 had failed to take into account potential health risks.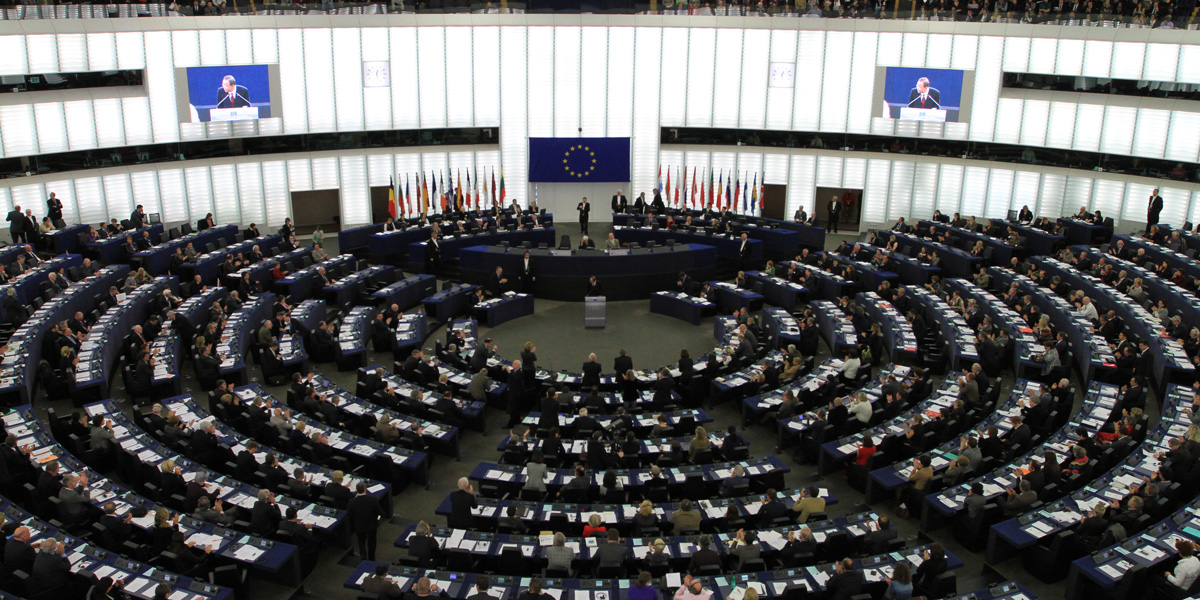 The European Parliament has called on EU governments and the European Commission to make the authorisation procedure for pesticides more transparent, to take decisions based on independen t scientific evidence, to test pesticides and pesticide active substances more rigorously for health and environmental risks, and to re-assess the product glyphosate for its cancer risks, in the final report of the Special Committee on Pesticide Authorisation (PEST). A very large majority of the MEPs followed rapporteurs Bart Staes (Greens/EFA) and Norbert Lins (EPP) in calling for a fundamental reform of the authorisation procedure. The PEST Committee was set up following the revelations of the Monsanto Papers.
GMO traceability expert Dr Yves Bertheau and other scientists have rebutted claims that genome-edited products cannot be distinguished from natural products and thus cannot be detected or regulated. Dr Bertheau has just published a new article on the topic in a scientific encyclopedia. Dr Bertheau's analysis concurs with other expert reports that the products of new GM techniques can be identified, provided the developer company makes available the necessary data and reference material (that is, the original gene-edited plant material generated by the developer).
The row over whether genome-editing techniques should be regulated as genetic modification has given rise to a new terminology of "SDNs". We explain what it means and why we need to know.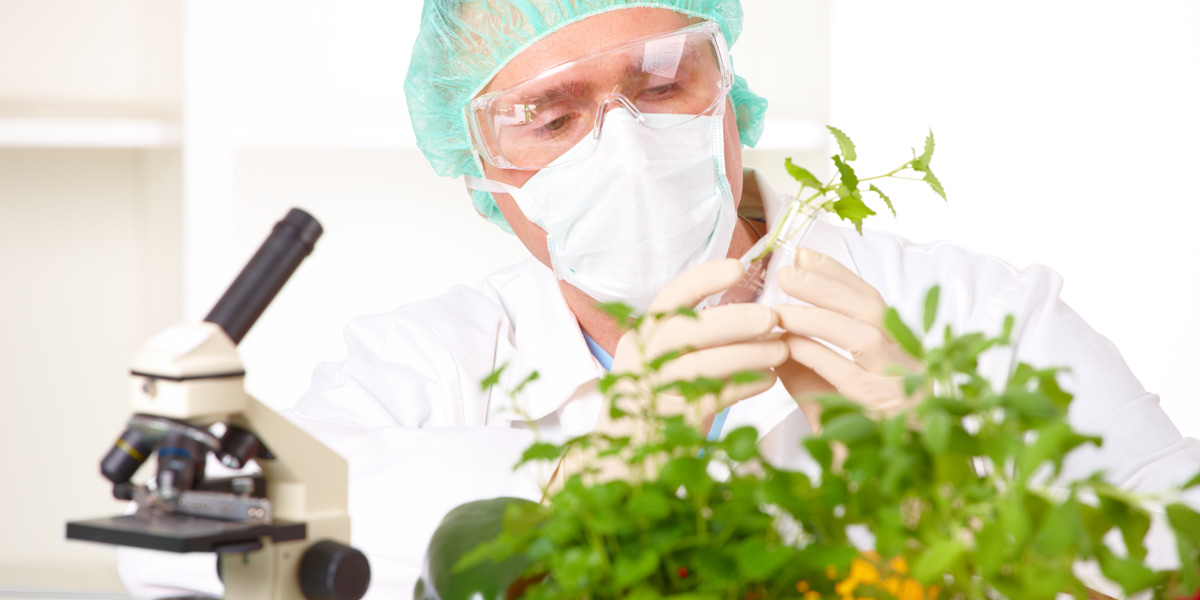 A new peer-reviewed paper from Dr Eva Gelinsky of Critical Scientists Switzerland and Dr Angelika Hilbeck of ETH Zurich is titled, "European Court of Justice ruling regarding new genetic engineering methods scientifically justified: a commentary on the biased reporting about the recent ruling". The article supports the ruling by the EU court to the effect that certain new gene editing techniques are GM. It criticises biased media reporting, where science journalists are becoming advocates of genetic engineers' "grand hope" narratives.
A new journal paper discusses the potential challenges that new and emerging gene-editing techniques pose to established risk governance strategies. The paper explains that the risk assessment and management of GM plants is constrained by limitations in transparency regarding public disclosure related to product development. The paper also identifies several gaps in the knowledge base with regards to application of new and emerging gene-editing techniques to plants, for example, the target and off-target effects of intervention in plant genomes.
A new disclosure rule issued on 20 December by the US Department of Agriculture will not help consumers easily identify food that has been genetically engineered or that contains GMOs. The new rule gives companies the option of providing disclosure via electronic means rather than providing on-package information. And it exempts from disclosure large swathes of the food supply, including soft drinks containing high fructose corn syrup from GMO corn and oil from GMO corn, soy and canola.
Canadian public interest and environmental groups are expressing concerns about inadequate and confusing new US government rules to label some GM foods, and are calling on the federal government to reject this new US example and adopt full, transparent mandatory labelling instead.
Additional labelling requirements for GM products were introduced in the countries of the Eurasian Economic Union on 26 December. Previously manufacturers gave information about GMO content in small print and in difficult-to-spot places. The new regulation requires that the GMO label is easily readable and visible during the shelf-life of a food product.
The EU Commission has approved the import of a Bayer/Monsanto GM maize that produces six insecticidal Bt toxins. The decision was taken despite recent scientific findings indicating substantial risks to the immune system from Bt toxins. Furthermore, there may be risks to health from residues left from spraying the maize with large amounts of the herbicides glyphosate and glufosinate that the plants are engineered to tolerate. Combinatorial effects of the toxins together with the residues from spraying with herbicides remain untested.
A federal judge overseeing lawsuits alleging Bayer's glyphosate-based Roundup weedkiller causes cancer has issued a ruling that could severely restrict evidence that the plaintiffs consider crucial to their cases. US District Judge Vince Chhabria granted Bayer unit Monsanto's request to split an upcoming trial into two phases. The order initially bars lawyers for plaintiff Edwin Hardeman from introducing evidence that the company allegedly attempted to influence regulators and manipulate public opinion. Bayer also asked that some of the plaintiffs' evidence on causation, specifically a finding by the World Health Organization's cancer unit IARC that glyphosate is "probably carcinogenic", be excluded in the first phase on the claimed grounds that it has no basis in science. Chhabria has yet to decide on that request.
Dicamba, the controversial herbicide used on GM soybeans and cotton, is responsible for thousands of acres of damaged crops in recent years. Experts say that despite new federal rules that go into effect in 2019, the drift will continue but the victims will be different. Kevin Bradley, a professor of plant science at the University of Missouri, predicted that there will be fewer problems with dicamba damaging crops due to soybean farmers using more dicamba-resistant seeds. "But the drift will still happen," he said, taking aim at specialty crops like fruits, vegetables, and nuts, as well as trees and grasses.
Crooked Creek Bee Co., the retail sales and processing side of Arkansas' largest commercial beekeeper, has closed, a casualty of dicamba, Richard Coy, one of its owners, said. The herbicide, which is sprayed on GM dicamba-tolerant crops, has been damaging or killing vegetation essential to pollination by bees the past three years, Coy said. Redvine and button willow are key to the flavour of his honey and have been particularly hit hard over the past year, he said. "The driving force behind us shutting down is the destruction of the pollinating plants that bees need," Coy said.
A nonprofit group that conducts a yearly census of the western monarch butterfly said the population reached historic lows in 2018, an estimated 86% decline from the previous year. Combined with a 97% decline in the total population since the 1980s, this year's count is "potentially catastrophic," according to the biologist Emma Pelton. This article omits to mention that the major cause of monarch butterfly decline is the spread in the US of GM crops that are sprayed with glyphosate herbicides, which wipe out the milkweed that is the monarch larvae's only food.
Media reports claiming that the Supreme Court of India has upheld the validity of Monsanto's patent on Bt cotton in India are false, according to Dr Vandana Shiva and the Research Foundation for Science, Technology, & Ecology. Dr Shiva is director at the Foundation, which is an intervenor in the case. On 8 January Bloomberg published an article claiming that the Supreme Court ruling had decided in favour of Monsanto. But Dr Shiva said, "This is totally false reporting of the Supreme Court order and the issue of patents on seed. The Supreme Court order upheld Article 3j of India's Patent Law, which excludes seeds from patentability."
Colin Todhunter explains how GMO proponents have betrayed Indian farmers by pushing GM Bt cotton. He states, "The dubious performance (failure) of genetically engineered Bt cotton, officially India's only GM crop, should serve as a warning as the push within the country to adopt GM across a wide range of food crops continues."
In an interview, Aruna Rodrigues, the lead petitioner in a case before India's Supreme Court that is seeking a moratorium on GM crops and selective bans, highlights the folly of the push for more GM crops in India in the face of the miserable failure of GM Bt cotton and the scientifically justified concerns about GM mustard. Rodrigues particularly rebuts the claims of the American pro-GMO lobbyist Nina Fedoroff that climate change makes GM crops essential in Indian farming.
Cameroon's cotton development company (Sodecoton) which, until recently, said it will introduce GMO cotton to boost its production, has now revoked this decision. Sodecoton and its research partners, the Institute of Agricultural Research for Development (Irad) and the Centre for International Cooperation in Agricultural Research for Development (CIRAD), have developed conventional varieties that are non-GMO and high-yielding.
A lack of purchasing power in the farming sector dominated by small and marginal people may restrict the wider use of GM brinjal (eggplant) seeds in Bangladesh, said the US Department of Agriculture.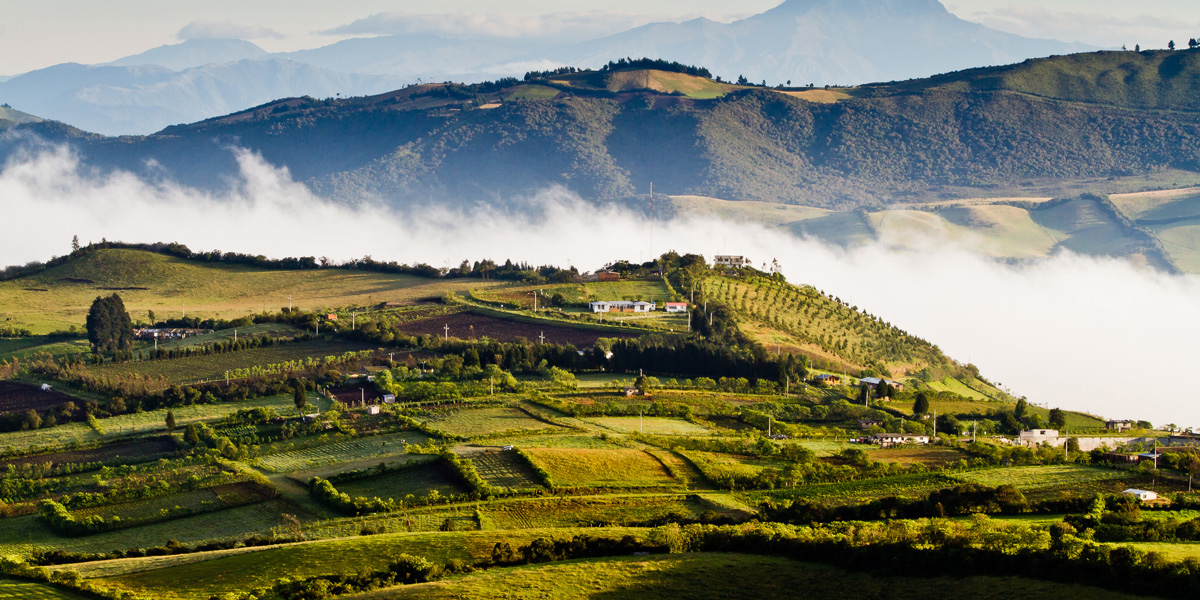 A judge in Quevedo, Ecuador has accepted a protection order in favour of the peasants of the province of Los Ríos, in response to a lawsuit that was filed by two peasant organisations and is sponsored by the Ombudsman's Office. The lawsuit was filed after monitoring by Acción Ecológica and the Ombudsman in the soybean producing areas of the country found that glyphosate-tolerant GM soybeans had been planted, despite the fact that Ecuador is constitutionally a country free of GM seeds and crops. Now all GM crops and seeds in the country will have to be burned.
We are not nearly as determined by our genes as once thought, reports an article that says that slowly but surely, the "whole conceptual model of the gene is being challenged. We have reached peak gene, and passed it". This article elaborates on ideas that GMO critics have known for many years. But it's great to see the wider media waking up to the facts.
A study has been published by employees of DuPont Pioneer on a drought-tolerant CRISPR maize called ARGOS8. Titled, "ARGOS8 variants generated by CRISPR-Cas9 improve maize grain yield under field drought stress conditions", it states that a field study found that "the ARGOS8 variants increased grain yield by five bushels per acre under flowering stress conditions and had no yield loss under well‐watered conditions". So can we expect GM CRISPR'd drought-tolerant maize any time soon? Dr Doug Gurian-Sherman advises us not to hold our breath.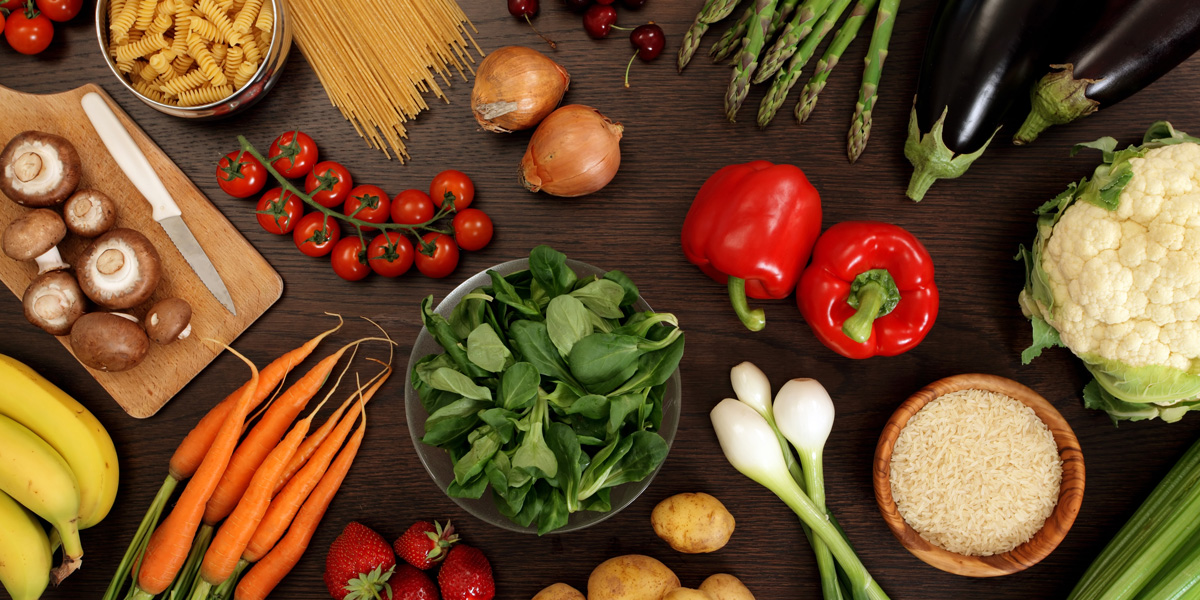 A new review by international toxicologists looks at what is known of the fate of DNA and miRNAs (microRNA, small non-coding RNA molecules) from food in the digestive system and bodies of the eaters. The review is published in Food and Chemical Toxicology. The authors found no evidence that transgenes in GM crop-derived foods have a greater propensity for uptake and integration than the DNA from non-GM foods. There was strong evidence that food miRNAs can survive digestion, enter the consumer's body and affect their gene expression in different organs. However, it is not known whether there is a GMO-specific effect because the miRNA research was done on non-GM foods.
More Americans thought that GM foods are worse for one's health than non-GM foods in 2018 than in 2016, according to a Pew Research Center survey. An article for Agprofessional asks whether GMO advocates are putting the public off GM foods.
Childhood leukaemia is on the rise. New research shows that gut bacteria play a role in whether our children will develop leukaemia – and there may be a link with glyphosate and GM crops, writes Michelle Perro, MD.
The UK Labour Party has tabled an amendment to the Agriculture Bill which aims to reduce dependence upon pesticides. The new clause would require the Defra Secretary to publish proposals to monitor the impact of pesticides, conduct research into alternative methods of pest control and promote their take-up and consult on proposals to set a target to reduce the use of pesticides.
LOBBYWATCH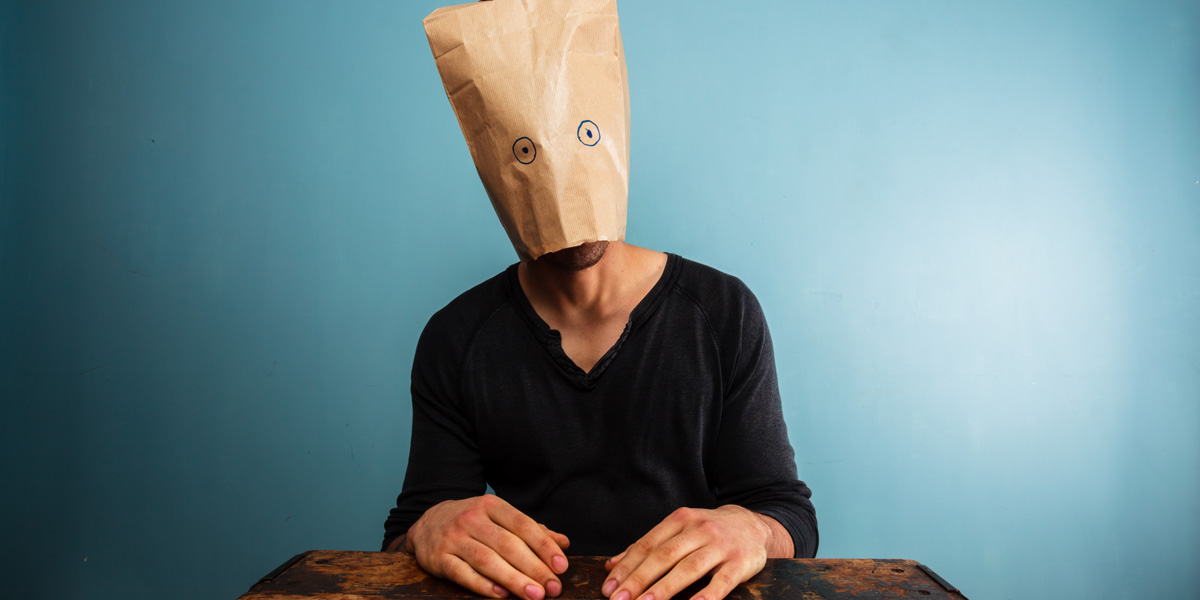 A paper has been published in the journal Nature Human Behaviour that seems to confirm the low opinion that agbiotech boosters have of their critics. Its title sets out its stall: "Extreme opponents of genetically modified foods know the least but think they know the most". The paper reports the results of an online survey on public attitudes to GM foods. However, an analysis by Claire Robinson, with input by biosciences and social science expert Dr Tom Wakeford, shows that the paper's premise is false and its methodology suspect.
Greg Jaffe, the head of the Center for Science in the Public Interest's (CSPI) Biotechnology Project, has publicly aligned himself with one of the most pro-GMO groups in the country – the Cornell Alliance for Science. That GMO stance aligns CSPI with pro-GMO organizations and against other consumer groups – including Center for Food Safety, Consumers Union and US Right to Know.
Pamela Ronald, PhD, a professor of plant pathology at the University of California, Davis and author of the 2008 book Tomorrow's Table, is a well-known advocate for GM foods. Less known is Dr Ronald's role helping lead organizations that portray themselves as acting independently of industry but in fact are collaborating with chemical corporations to promote GMOs and pesticides, in arrangements that are not transparent to the public.
A six-day trip to the US by former Brexit secretary David Davis was partly funded by an American lobbying organisation that is alleged to favour weakening European Union regulations on environmental and food standards. The Oklahoma-based organisation, the E Foundation, paid £5,362 to Davis, who was accompanied by fellow Brexiter Owen Paterson on the trip. The organisation represents agricultural and energy interests. The organisation's lobbyists worked with agriculture and energy businesses and a rightwing think tank, the Institute of Economic Affairs (IEA), to promote a free trade deal of the kind they wanted