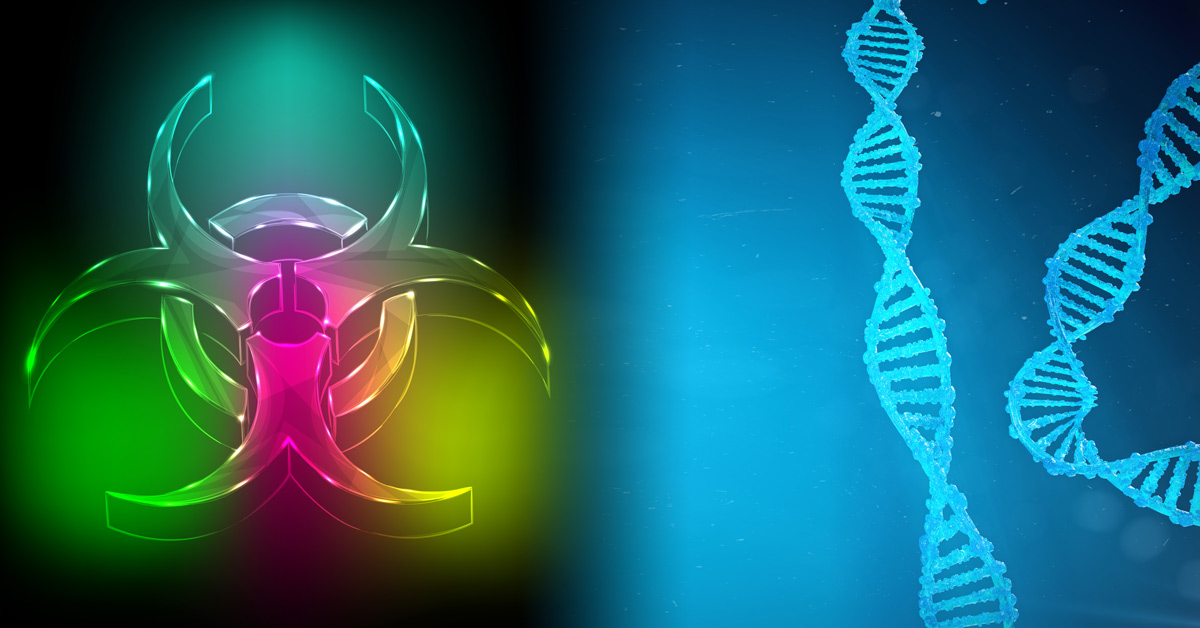 Did scientists break the law by eating GMO salmon from their research project? Report: Claire Robinson
A researcher at Norway's Institute of Marine Research has reportedly committed GMO research misconduct, according to a news article published by the Norwegian National Research Ethics Committees.
 
According to the article, Anna Wargelius killed and ate GMO CRISPR gene-edited salmon from the research project that she leads, claiming it was "safe" to do so. Her unnamed colleagues on the project also ate the salmon.

There are strict rules for performing research with GMOs in Norway, as laid down in the country's Gene Technology Act. Eating GMO salmon from a research project before it has commercial approval is a violation of the law on several counts, according to a whistleblower scientist who contacted GMWatch and wishes to remain anonymous.
 
The GMO salmon in question were genetically engineered to be sterile through the use of CRISPR gene editing technology in research led by Wargelius at the Institute of Marine Research. The idea is that the GMO salmon would not reproduce if they escaped from the fish farms where they are raised.
The CRISPR'd salmon are GMOs
In Norway and the EU this type of genetic modification makes them GMOs, as was confirmed for the EU by the European Court of Justice ruling of July 2018. Norway has signed the European Economic Area (EEA) agreement with the EU, which implies that the ECJ ruling would hold true for Norway.

In 2018, the Norwegian Biotechnology Advisory Board proposed a tiered regulatory system in which genetic changes that can arise naturally or can be achieved using conventional breeding methods would be regulated as conventional plants after a notification is submitted to the government. But it would be difficult to argue that the CRISPR'd sterile salmon could arise naturally – and in any case, the Biotechnology Advisory Board's proposal has not yet made it into law. So it appears that no one can argue that the GMO salmon in Wargelius's research are not GMOs.
Criminal offence
Some may wonder what particular risk may arise from the alleged biosafety breach – eating cooked GMO salmon. But molecular geneticist and routine GM technology user Dr Michael Antoniou, a member of the Biological Safety Committee at a major London university, says that questions of the safety of any one given action are of secondary relevance. More important is the question of whether laws have been violated.

Dr Antoniou said, "A researcher who breaks laws that govern the production, testing, or release of a GMO is guilty of a criminal offence. The laws are in place to protect public health and the environment. Just because a researcher thinks the GMO is safe does not give them the right to break the law. If a researcher is found to have broken the law, they should be reprimanded in the sternest possible way and pay the penalty stipulated in law.
 
"If any member of my lab broke the contained use law for GMOs, for example, by not disposing of something properly, I would be held liable and prosecuted by the UK government's Health and Safety Executive and my lab could be temporarily closed down. Minimally, my institution and I would be fined and put on notice until, for example, stricter policing measures were put in place.
 
"In the case of the GMO salmon, if any researcher is found guilty of misconduct, then serious questions must be asked as to how their institute allowed this to happen. Also, the potential environmental and safety consequences must be looked into."
Not just a question of ethics
The article about the GMO salmon-eating incident was written by Ingrid Synnøve Torp and published on 22 January. The incident was reported to Torp by Dorothy Dankel, a researcher at the University of Bergen and a collaborative partner in Wargelius's CRISPR salmon project. In Dankel's words: "One night I met Anna on the tram, she came from the research station where they keep the CRISPR-salmon. 'The fish are so big now,' she said, 'that we killed some and checked that they are sterile. And then we ate them.' 'What, you can't eat them?', I replied. Anna said: 'We cannot throw them out and they tasted good. The only person who did not eat it, was a pregnant woman.' Anna gazed out the window and said: 'I know it is safe to eat the fish'."
 
At this point we need to remind ourselves that this article was published by the Norwegian National Research Ethics Committees on their website. Thus an ethical slant enters the discussion, with Dankel continuing: "To me, this example shows how Anna wears two hats, one as a logical scientist, one as responsible for her employees. We talked about this incidence for the rest of the trip. We would have never had this conversation, had it not been for the basic openness and trust that comes with me being part of the project. This shows how important it is to debate ethical issues as they arise, even in the lab."
 
But in this discussion of ethical issues, a far more important point has been lost. If Dankel's account is correct, it seems that Wargelius and her co-researchers have breached not just one, but several of Norway's biosafety laws. The scope of those laws stretches far beyond protecting one pregnant woman, encompassing public health and the wider environment in general.
Contained use
As the whistleblower pointed out, Norway's Gene Technology Act requires that GMO research be carried out in a "contained use" manner. A researcher who eats an experimental GMO is breaching that containment. Such an action would also constitute an illegal deliberate release of the experimental GMO.
 
According to the whistleblower, there are also regulations from the Directorate of Health and other guidelines for Good Laboratory Practice that are relevant to this case and which have potentially been breached by the researchers. For example, research must comply with the rules regarding:
* Proper disposal of GMOs to avoid unintended contamination of the environment
* Proper reporting to competent authorities of disposal and waste of GMO material
* Avoiding unnecessary exposure of other researchers to GMOs that have not been granted approval for food and feed purposes, and
* Appropriate risk assessment measures in place for the use of GMOs in contained use (research).
 
People who violate the Gene Technology Act can be subjected to fines or imprisonment for between one and four years.
 
Based on the statement made by Dorothy Dankel to the journalist, Anna Wargelius appears to have engaged in serious research misconduct when using genetically modified organisms. Her actions should be further investigated with regard to their potential impact on health and the environment. If Wargelius is found to have broken the law, she should be subjected to disciplinary procedures to educate her on the importance of biosafety issues with the aim of avoiding further damage.
 
The whistleblower has reported the case to the Norwegian Food Safety Authority and awaits their reply.
Cavalier disregard for biosafety
If Wargelius did eat the GMO salmon, she would not be the first GMO 'believer' to show a cavalier disregard for biosafety.
 
If Dankel's statement proves correct and Wargelius did eat the GMO salmon, she would not be the first GMO 'believer' to show a cavalier disregard for biosafety.

In 2003 nearly 400 pigs used in US GMO research may have entered the food supply because in violation of US FDA rules, they were sold to a livestock dealer instead of being destroyed.

In 2009 Jonathon Harrington, a biologist and consultant for the agbiotech industry lobby group Cropgen, claimed he had planted GM insecticidal maize on his smallholding in violation fo the Welsh Assembly government's GM-free policy.

And in the same year, Canadian flax exports to the EU were hit hard when CDC Triffid, a GM flax deregistered in 2001 and never commercialised, was found to be contaminating cargoes sent to Germany. It was reported that Triffid's developer, Alan McHughen, had given away small packets of the seed early in the decade – a move criticized by the flax industry at the time. In the years that followed, Canadian flax exports to Europe came to a near-standstill due to GMO contamination with Triffid seed. In 2011–12 Canadian farmers' flax crop was below half of what it was in the year prior to the Triffid episode.

In 2011 Dr Nigel Poole and colleagues from Zeneca Plant Science told the Daily Telegraph that over the previous 10 years about 40 staff at Zeneca had eaten fresh GM tomatoes, which were not approved for sale in Britain except in a tomato puree where the seeds are destroyed in the process. "We did it to show confidence in our research," he said.