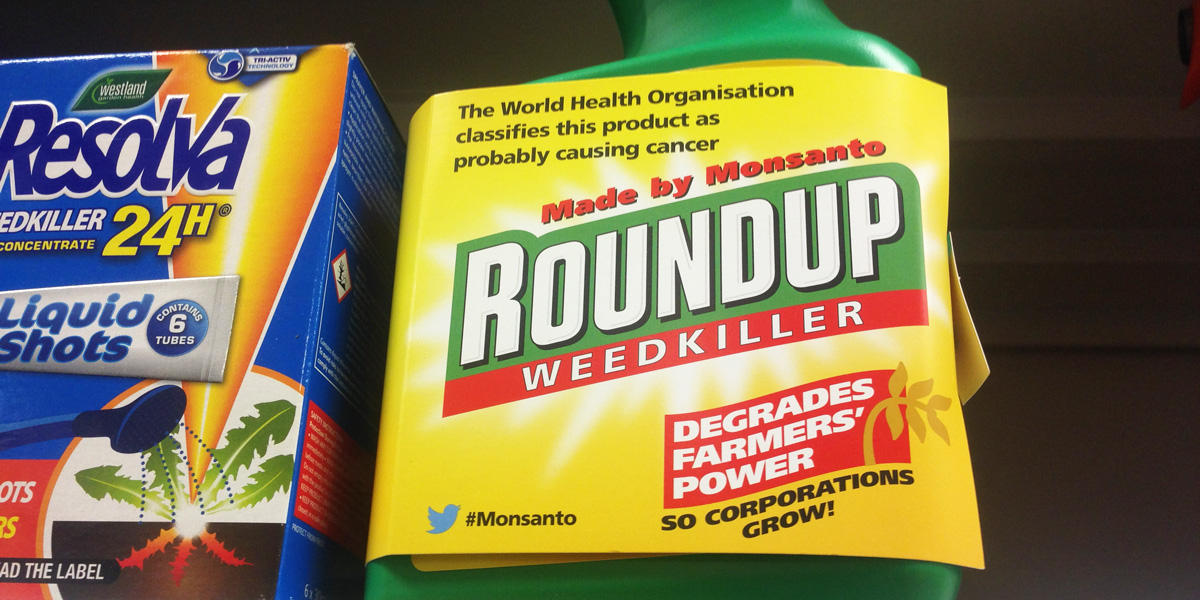 Judge cut the jury's punitive damage award from $250 million to $39 million, the same amount the jury awarded for other damages, for a total of $78 million
Here's more coverage of the judge's decision to uphold the jury verdict in the Dewayne Johnson vs Monsanto case but to cut the amount of damages awarded.
---
Judge upholds Monsanto verdict but cuts award to $78 million
by Associated Press
NBC News, Oct 23, 2018
https://www.nbcnews.com/news/us-news/judge-upholds-monsanto-verdict-cuts-award-78-million-n923121
* The jury found that Monsanto purposefully ignored warnings and evidence that Roundup causes cancer
A California judge on Monday upheld a jury's verdict that found that Monsanto's weed killer caused a groundskeeper's cancer, but she slashed the amount of money to be paid from $289 million to $78 million.
In denying Monsanto's request for a new trial, San Francisco Superior Court Judge Suzanne Bolanos cut the jury's punitive damage award from $250 million to $39 million, the same amount the jury awarded for other damages, for a total of $78 million.
Bolanos had earlier said she had strong doubts about the jury's entire punitive damage award. She gave DeWayne Johnson until Dec. 7 to accept the reduced amount or demand a new trial.
Johnson's spokeswoman, Diana McKinley, said he and his attorneys were reviewing the decision and hadn't decided the next step.
"Although we believe a reduction in punitive damages was unwarranted and we are weighing the options, we are pleased the court did not disturb the verdict," McKinley said.
Christi Dixon, a spokeswoman for Monsanto, didn't return phone and email inquiries late Monday.
The jury awarded punitive damages after it found that Monsanto, an agribusiness based in St. Louis, had purposefully ignored warnings and evidence that its popular Roundup product causes cancer, including Johnson's lymphoma.
Punitive damages are designed to punish companies that juries determine have purposely misbehaved and to deter others from operating similarly.
In a tentative ruling on Oct. 11, Bolanos said it appeared that the jurors overreached with their punitive damages award. She said then that she was considering wiping out the $250 million judgment after having found that no compelling evidence was presented at trial that Monsanto employees ignored evidence that the weed killer caused cancer.
The judge reversed course Monday and said she was compelled to honor the jurors' conclusions after they listened to expert witnesses debate the merits of Johnson's claim.
Some jurors were so upset by the prospect of having their verdict thrown out that they wrote to Bolanos, the San Francisco Chronicle reported.
"I urge you to respect and honor our verdict and the six weeks of our lives that we dedicated to this trial," juror Gary Kitahata wrote. Juror Robert Howard said that the jury paid "studious attention" to the evidence and that any decision to overturn its verdict would shake his confidence in the judicial system.
Johnson's lawsuit is among hundreds alleging Roundup caused cancer, but it was the first one to go to trial.
Many government regulators have rejected a link between the weed killer's active chemical — glyphosate — and cancer. Monsanto has vehemently denied such a connection, saying hundreds of studies have established that glyphosate is safe.