As usual, don't forget to check out the Lobbywatch and COVID sections, both of which have important news stories. And if you're in Canada, be sure to look at the Review's first two items straight away, as there's no time to lose if you care about GMO-free food and agriculture.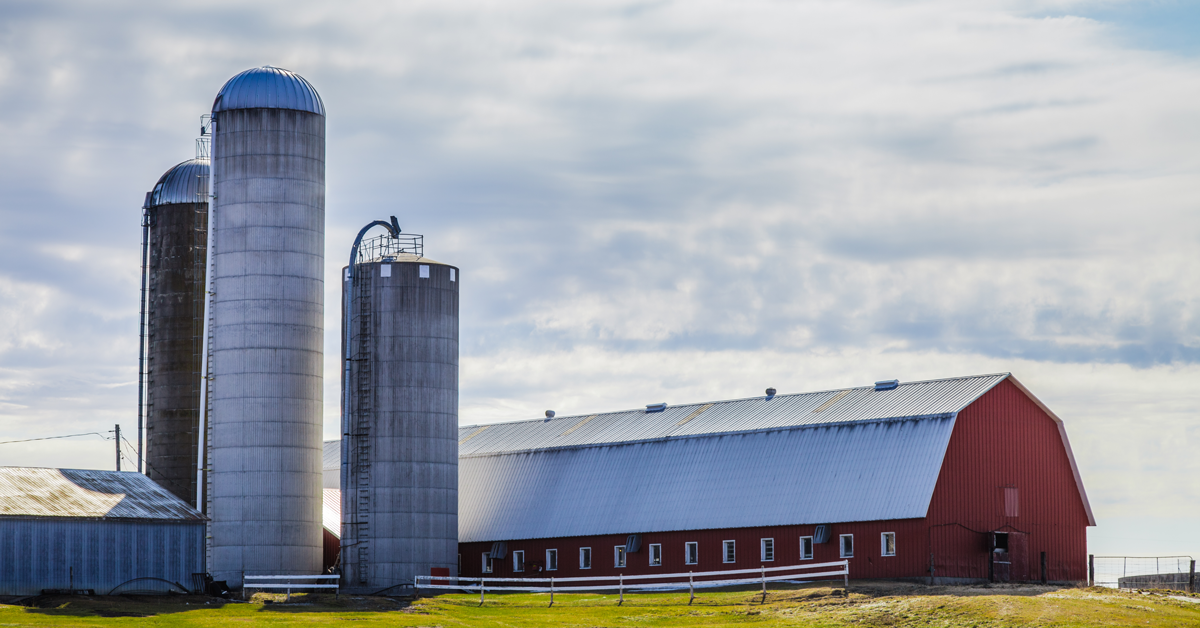 In 2001 the Royal Society of Canada issued a report making 53 recommendations to address the alarming lack of transparency and scientific rigour in the country's GMO regulatory system. But the recommendations were largely ignored by the Canadian government. This year marks the 20th anniversary since that report. It is therefore ironic that Health Canada chose 2021 to further weaken an already faulty regulatory system by proposing changes to how it will conduct GMO risk assessment, writes film maker Aube Giroux. Sadly, these are not the changes recommended by the Royal Society, but those pushed for by agbiotech/pesticide corporations and their lobby group CropLife Canada, to reduce regulatory hurdles and make it easier to get new GMOs to market quickly and quietly.
The deadline for responses to the Health Canada public consultation on its proposal to exempt some new GMOs from regulation is midnight today (24 May). Please act now.
Aube Giroux is offering GMWatch readers 50% off the rental of her multi-award-winning film on GMOs, Modified. The promo code is GMWATCH50 and it gives you 50% off the online rental of the film at http://modifiedthefilm.com (click "rent" on the main page, then the code is applied at checkout), or the direct link for the discount is also accessible here. The discount code is valid until July 31 of this year.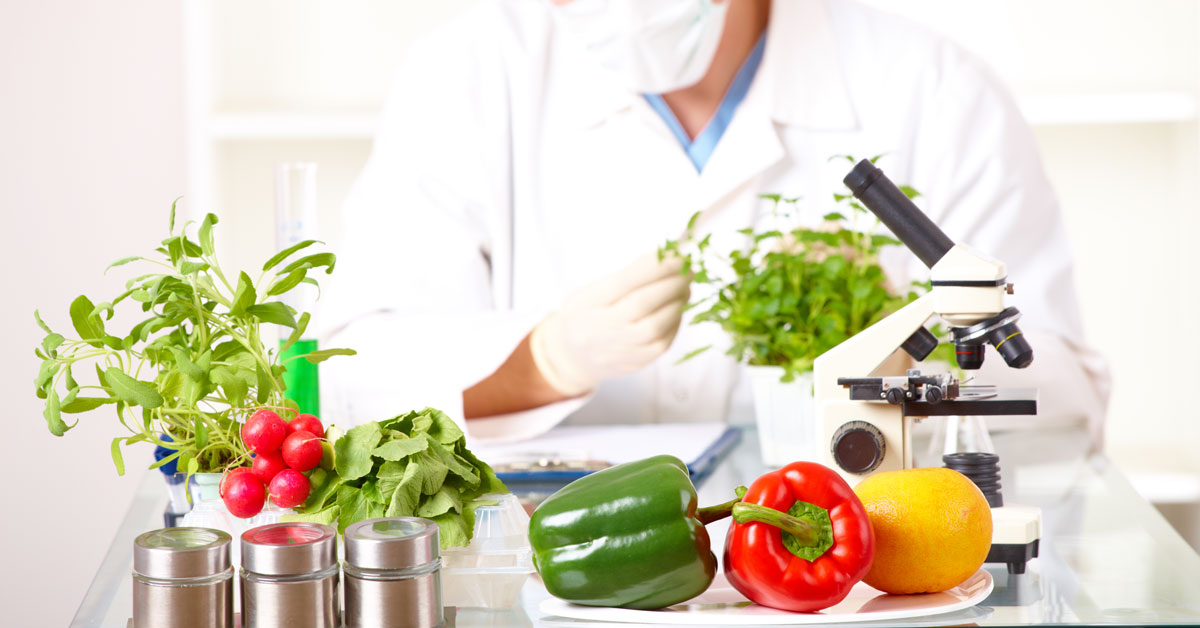 The European Commission has opened the door to exempting a new generation of genetically modified crops from safety checks before being allowed onto the EU market, its lobbying document on the topic reveals. The document claims that there are "strong indications that the current 2001 GMO legislation is not fit for purpose for some NGTs [new genomic techniques, or new GM techniques] and their products", and proposes a new consultation process that could break with decades of safety checks to protect the environment and public health.
The Commission's move (see above) has been condemned by environmental and consumer NGOs. Slow Food stated, "New GMOs present numerous risks for human health, animal welfare, the environment and the food sovereignty of small-scale farmers. Without strict regulation:
* New GMOs wouldn't have to undergo a case-by-case risk assessment meaning that unsafe products could make their way onto EU supermarket shelves.
* No data would be available to track and trace the new GMO organisms and products that end up on the market as they would no longer need to be labelled.
* Severe damage to ecosystems and biodiversity could arise, as no measures could be taken against the uncontrolled spread of new GMO organisms in the environment.
* Agriculture and food production relying on GMO-free sources could no longer be protected.
Testbiotech has concluded that the EU Commission report on new GMs is one-sided and may weaken the precautionary principle.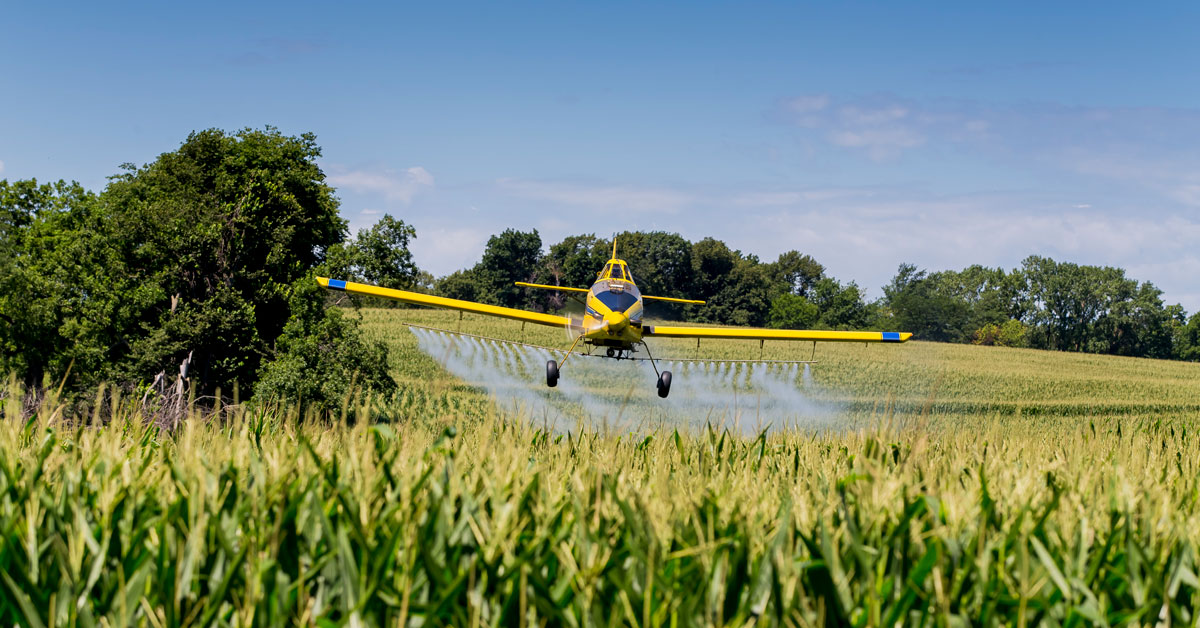 The first application for approval of CRISPR/Cas plants is now in the European Food Safety Authority (EFSA) register. Maize DP915635 is tolerant to the herbicide glufosinate and produces an insecticidal toxin found in specific ferns growing on trees. DowDupont is marketing its genetically engineered plants under the company name Corteva, and also has filed several patent applications for the plants, some of which have already been granted in Europe. There is growing evidence that GM plants like this are likely to be riddled with unintended mutations.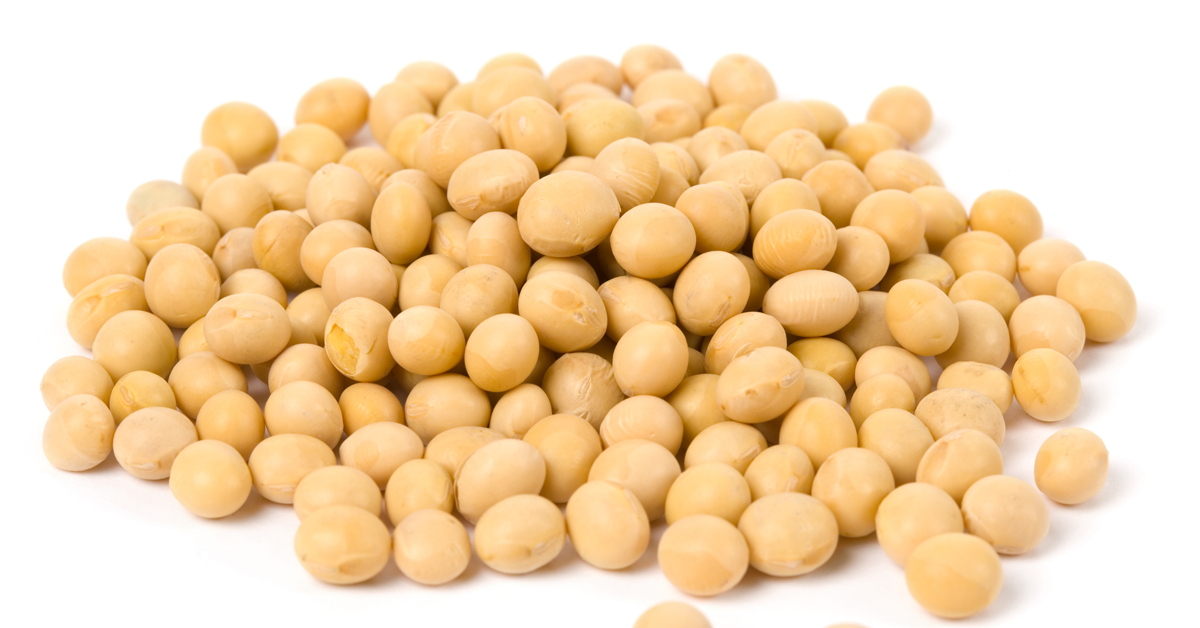 Gene editing has been hyped as a way to bring products with attractive traits to market much more speedily. But so far very few products have emerged from the gene editing pipeline and those that have don't seem to tally with the industry narrative. Calyxt's gene-edited soybean, for instance, has suffered poor farmer take-up, according to an article in the US-based investment magazine Seeking Alpha, reporting in December 2020. The article says, "the company disappointed investors with delayed product launches and slow growth", contradicting its business model that claims "a speedy development cycle using novel gene-editing technologies".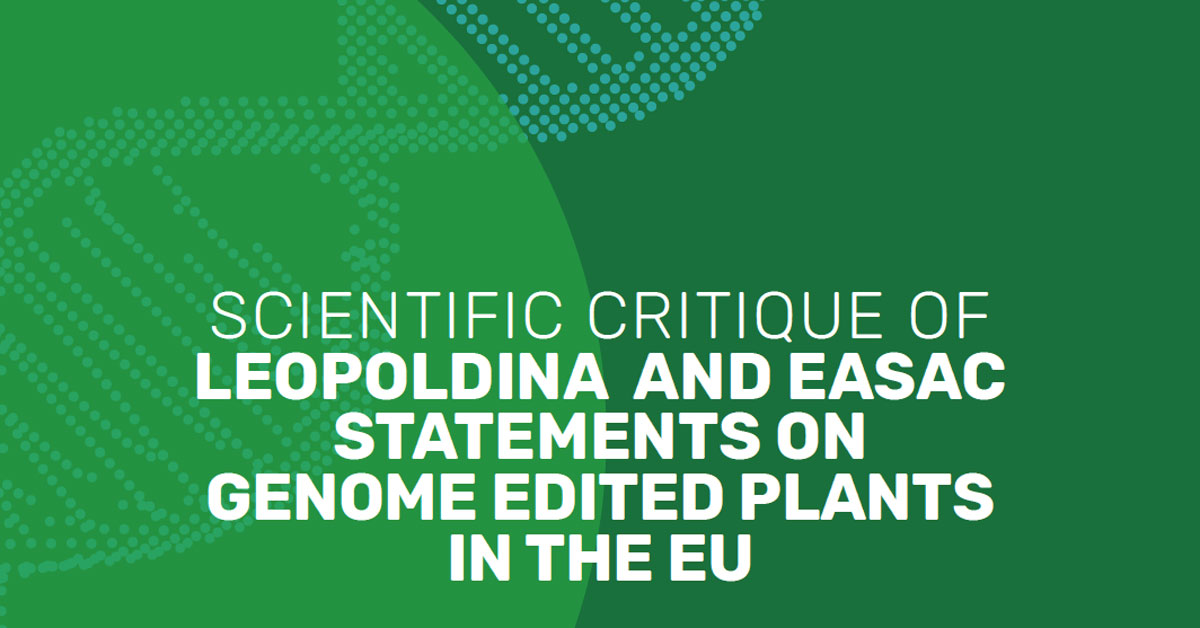 Reports by the German Academy of Sciences Leopoldina and the European Academies Science Advisory Council (EASAC) have called on the EU Commission to end the regulation of gene-edited organisms and also older-style transgenic GMOs. But a damning critique of both statements has just been published by the European Network of Scientists for Social and Environmental Responsibility (ENSSER) and Critical Scientists Switzerland (CSS). The critique represents a devastating takedown of pro-GMO hype, based on evidence.
Across France, 26 local Greenpeace groups mobilized in supermarkets to alert citizens of the risk posed by deregulation of new GMOs. In the supermarkets of 25 cities, the activists stuck stickers on shelves to alert customers, placed postcards on shelves to be sent to the President to ask him to guarantee French citizens the right to eat non-GMO foods, and displayed banners in the aisles saying, "New GMOs, not on our plates!"
The trade union Unite is urging caution over moves by both the UK and the EU to weaken regulation around the commercial use of gene editing in agriculture. Bev Clarkson, Unite national officer for food, drink and agriculture, said there were "legitimate worries" surrounding gene editing. She called on the UK and the EU to adhere to the precautionary principle in relation to its introduction.
In a letter to the editor of the Canadian farming publication The Western Producer, a barley farmer warns that consumers are not enthusiastic about buying gene-edited foods and that the gene editing drive is really all about patents and higher profits for seed companies. He writes, "Once you remove the emotive language about science, what you have is a simple attempt at the regulatory theft of a public resource by a very well-resourced private industry."
Activists from Japanese consumer organizations and farmers' groups protested again against the unregulated GABA tomato on Earth Day, 22 April 2021. Sanatech Seed is introducing its genome-edited tomato this spring without any safety checks or mandatory labelling. "It is a genetically modified food and consumers have no idea if it is safe or not, and no way of avoiding it, once it reaches the market," said one of the speakers at the protest action outside Sanatech's offices in central Tokyo.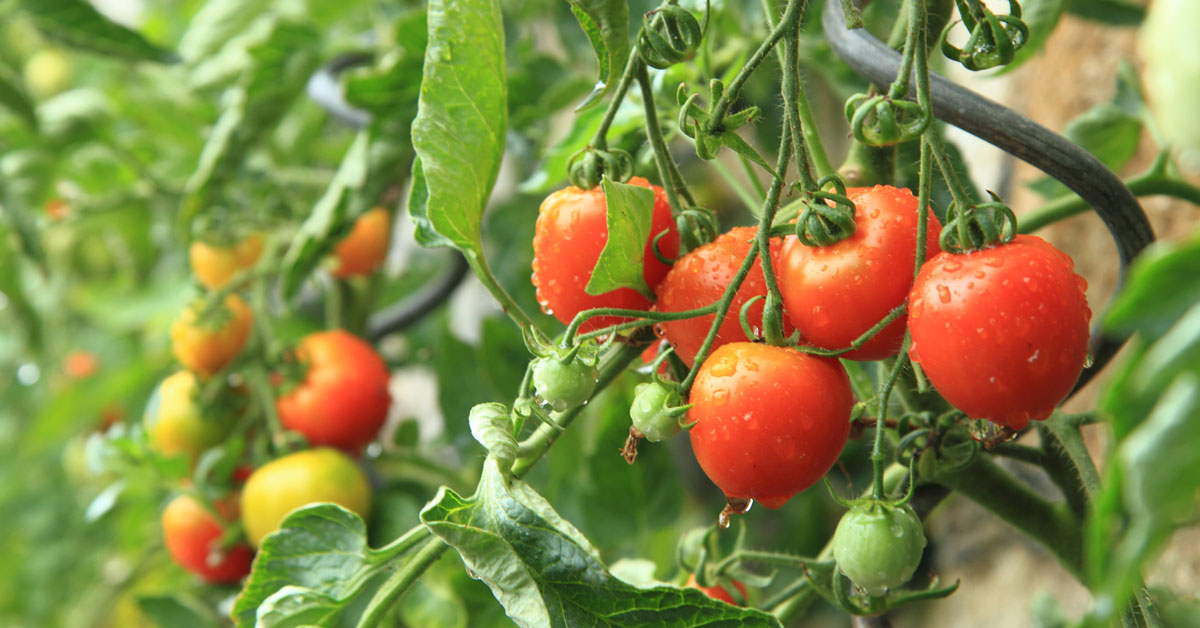 Conventional breeding has produced tomatoes resistant to a virus that is affecting tomato crops around the world, according to the developer, Syngenta Vegetable Seeds. Syngenta is better known to GMWatch readers as an agrochemicals and GMO giant. But the company clearly recognises the truth of what GMWatch and our scientific advisors have always said — conventional breeding far outstrips GM when it comes to producing desirable genetically complex traits, and it always will.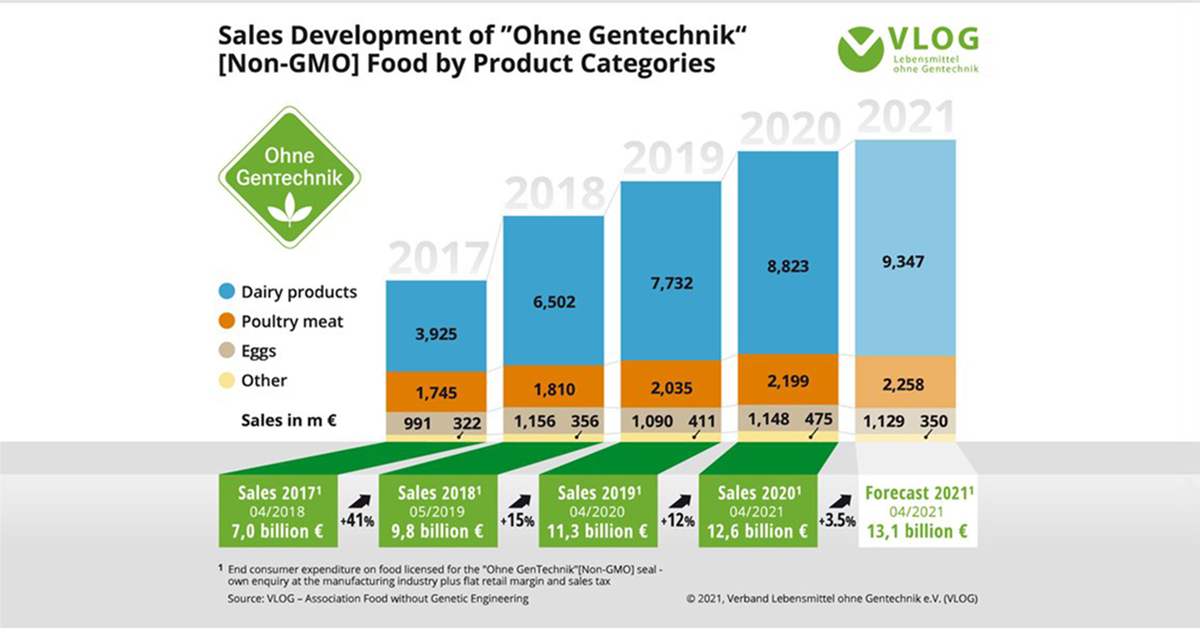 In 2020, consumers in Germany spent around 12.6 billion euros on products with the "Ohne GenTechnik" (produced without genetic engineering) label, an increase of more than 12 percent. The market share in food is thus around 5.4 percent. To secure this success in the long term, new GMOs must also remain regulated as GMOs, says the German non-GMO industry association VLOG.
In their new coalition agreement, the Greens and the CDU (Christian Democrats) have committed themselves to "GMO free". GM plants will not be cultivated in the southwest German state in the future either. The same rules are to apply to new GMOs as to "old" GMOs.
A broad alliance of 94 organisations from environmental protection, animal welfare, nature conservation, development policy, churches, consumer protection, agriculture, breeding, and food industry sectors has called on the German government to continue to regulate and label all current and future genetic engineering methods and their products as genetic engineering and genetically modified organisms.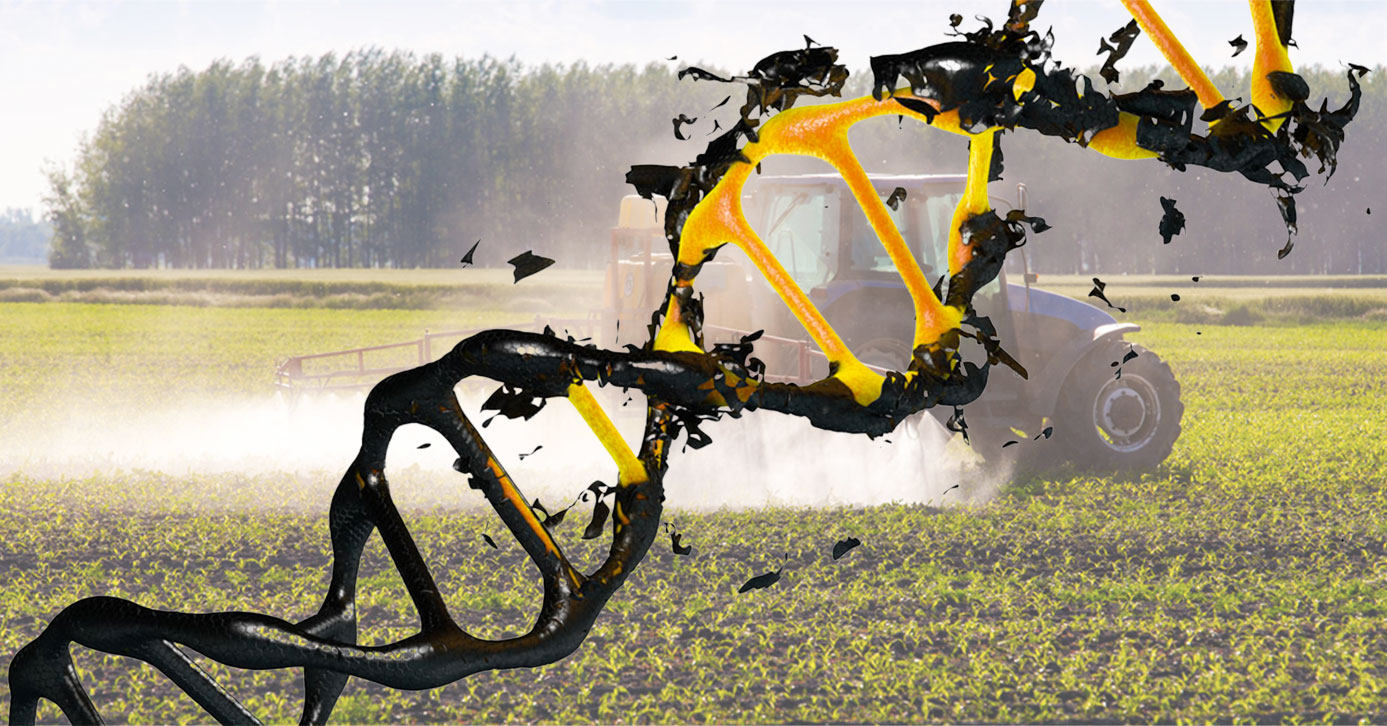 Glyphosate-based herbicides such as Roundup activate mechanisms involved in cancer development, including DNA damage — and these effects occur at doses assumed by regulators to have no adverse effects, a new study shows. The DNA damage was caused by oxidative stress, a destructive imbalance in the body that can cause a long list of diseases. The study also found that the isolated active ingredient of Roundup — glyphosate alone — damaged DNA. This finding, according to the EU's pesticide law, should result in a ban on glyphosate and all its formulations. In addition, the results obtained in the study could strengthen the legal cases of the cancer sufferers in the US who are suing Bayer/Monsanto because they believe that exposure to Roundup caused their disease.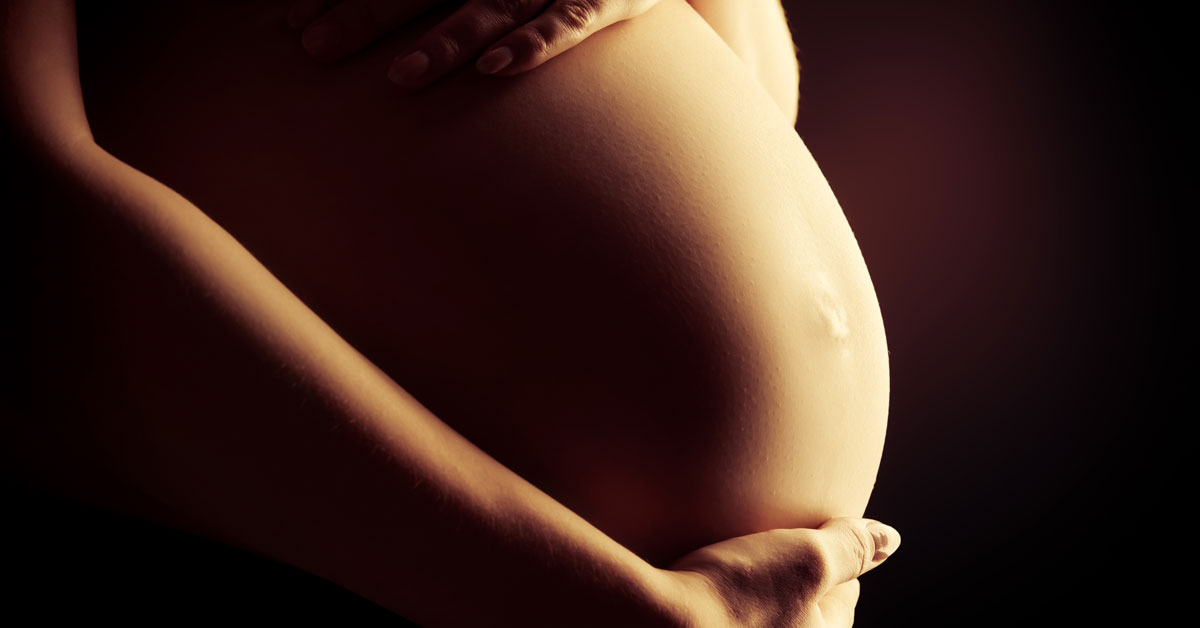 Exposure to glyphosate-based herbicides, as measured by glyphosate levels in urine, is significantly associated with preterm births, according to a new study. "Since most people are exposed to some level of glyphosate and may not even know it, if our results reflect true associations, then the public health implications could be enormous," said senior author John Meeker, professor of environmental health sciences at the University of Michigan School of Public Health.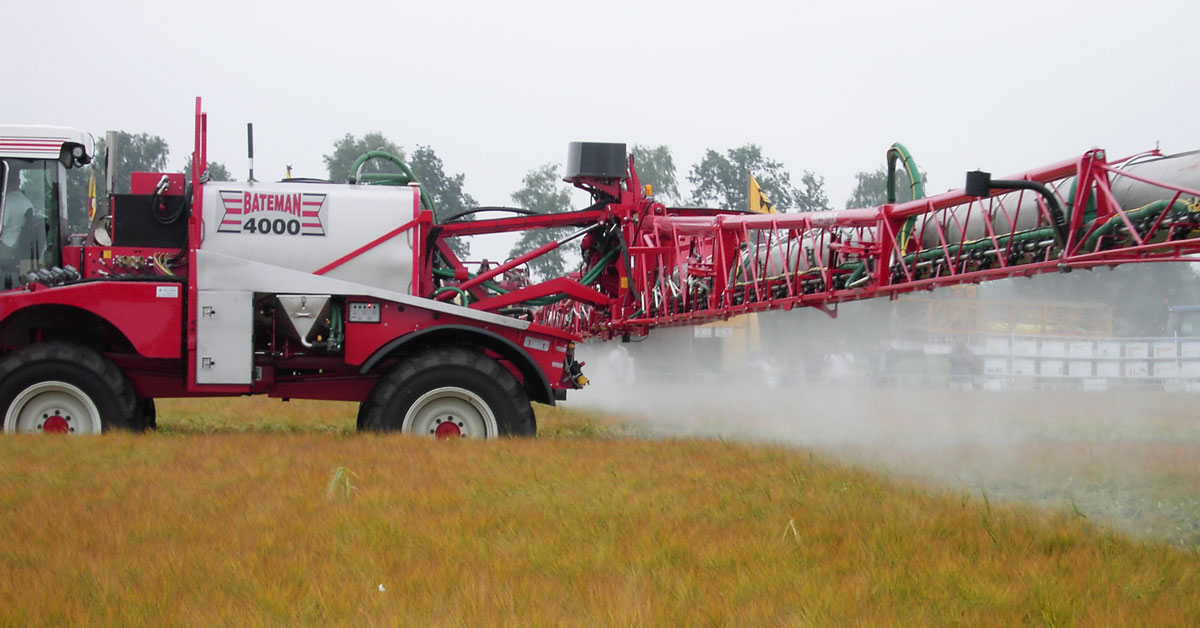 Consumption of a mixture of pesticides commonly found in foods in the EU, when tested at levels deemed safe by regulators, has been revealed to cause ill health effects that are completely missed by the standard safety tests required for regulatory assessments, a new study shows. The study implies that the pesticide regulatory system, which relies on toxicity tests done by manufacturers to decades-old designs, is unsafe by design. The researchers applied in-depth molecular analytical techniques called "omics" to search for subtle changes that could predict the development of disease. The results showed that the low-dose mixture of pesticides tested caused changes in the metabolites of the gut and blood, with consequences to liver function, with the whole picture being suggestive of an oxidative stress response. Oxidative stress is an imbalance in the body that can lead to conditions such as non-alcoholic fatty liver disease, DNA damage, and cancer.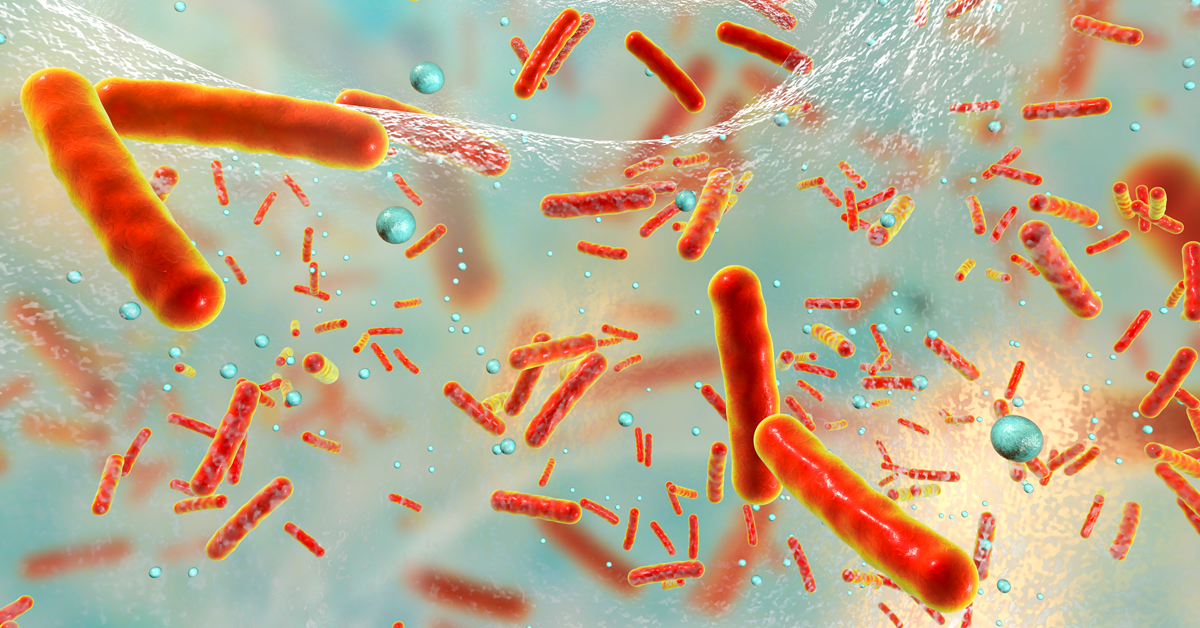 New research shows that application of three herbicides commonly used on GM herbicide-tolerant crops — glyphosate, glufosinate, and dicamba — increase the prevalence of antibiotic resistance genes in soil microbiomes. The mechanism is that soil bacteria, like plants, are becoming resistant to weedkillers — and the bugs that are most resistant were found to carry a genetic mutation that also makes them resistant to antibiotics.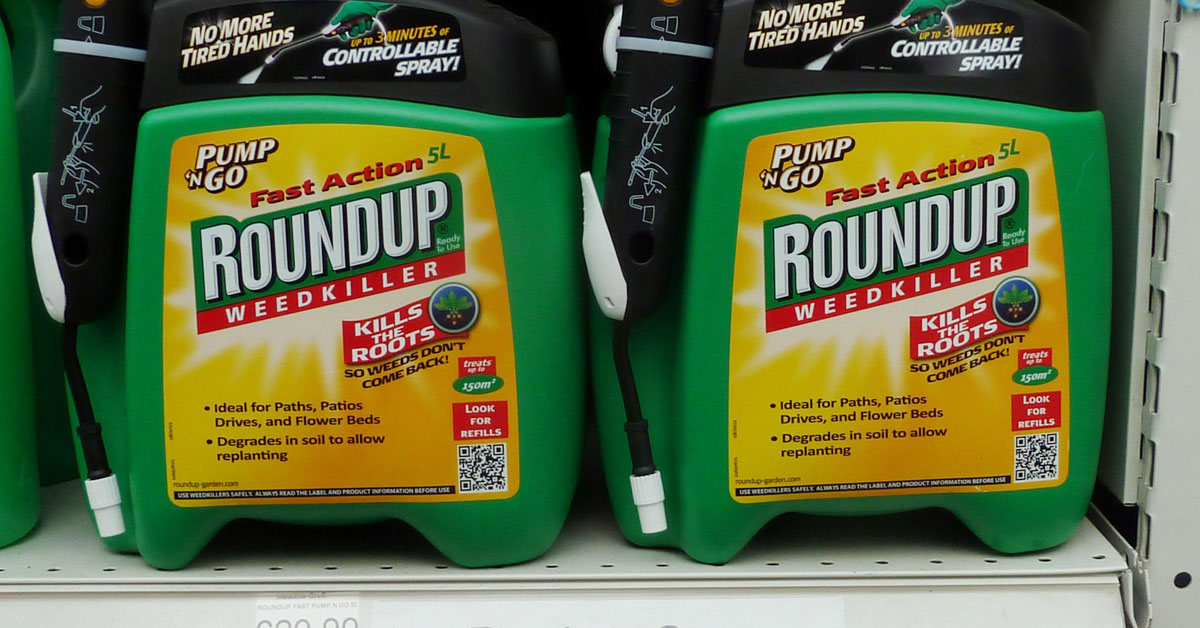 Glyphosate-based herbicides do not contribute to sustainable agriculture, a recently published peer-reviewed paper concludes. These herbicides have become the leading agricultural weedkillers used globally since the development of GM herbicide-tolerant crops. The paper contradicts claims by GMO proponents that glyphosate-based herbicides are an environmental boon on the grounds that they enable farmers to avoid ploughing, thus conserving soil and reducing the use of fossil fuels. The paper finds that these herbicides harm human and animal health, soils, and biodiversity.
High levels of the weedkiller chemical glyphosate and its toxic breakdown product AMPA have been found in topsoil samples from no-till fields in Brazil, in a study by an international team of scientists from Brazil, Portugal and the UK. The findings explode claims that GMO farming with herbicides is sustainable and promotes healthy soils.
In Midlothian, Scotland, residents who are concerned about the use of toxic glyphosate-based weedkiller in their community have come together to adopt public land and stop council workers spraying it.
Different glyphosate-based herbicide formulations showed highly variable toxicity to bumblebees, including one that killed 96% of the bees within 24 hours, according to a study. Yet another herbicide formulation was found to cause no harm to bumblebees. The study shows that the undisclosed "inert" ingredients in glyphosate-based herbicides can be highly toxic to bumblebees.
Glyphosate exposure impairs insect immune systems and may make mosquitoes better vectors for malaria, a new study has found. The researchers found that glyphosate inhibits the production of melanin, which insects often use as part of their immune defences against bacteria and parasites, thereby reducing the resistance of these species to infection by pathogens. In A. gambiae mosquitoes, glyphosate inhibited melanization, and thereby made the mosquitoes more susceptible to infection by the most dangerous species of malaria parasite. Author Daniel Smith said, "These results raise concerns about the increasing use of glyphosate in regions of the world where malaria is endemic." The study itself is here. Glyphosate alone, not a glyphosate-based herbicide formulation, was tested.
Glyphosate, applied at sub-lethal doses in glyphosate-based herbicide formulations, in some cases remains in plant tissues in trace amounts after twelve years, a new study shows. Climate can influence the duration of glyphosate persistence in plant tissues. Roots retain more glyphosate than do shoots, and they retain it for a longer duration. Raspberry and blueberry fruit contained low quantities of glyphosate one year after treatment. An excellent article about the study has been published by Prince George Daily News.
A new study, currently in pre-print format (not yet peer-reviewed), has found 109 pesticides, including 28 that are banned, in air samples from 69 sites in Germany. Glyphosate was found in every sample — even ones taken in national parks and forests, including the Harz national park's highest mountain summit.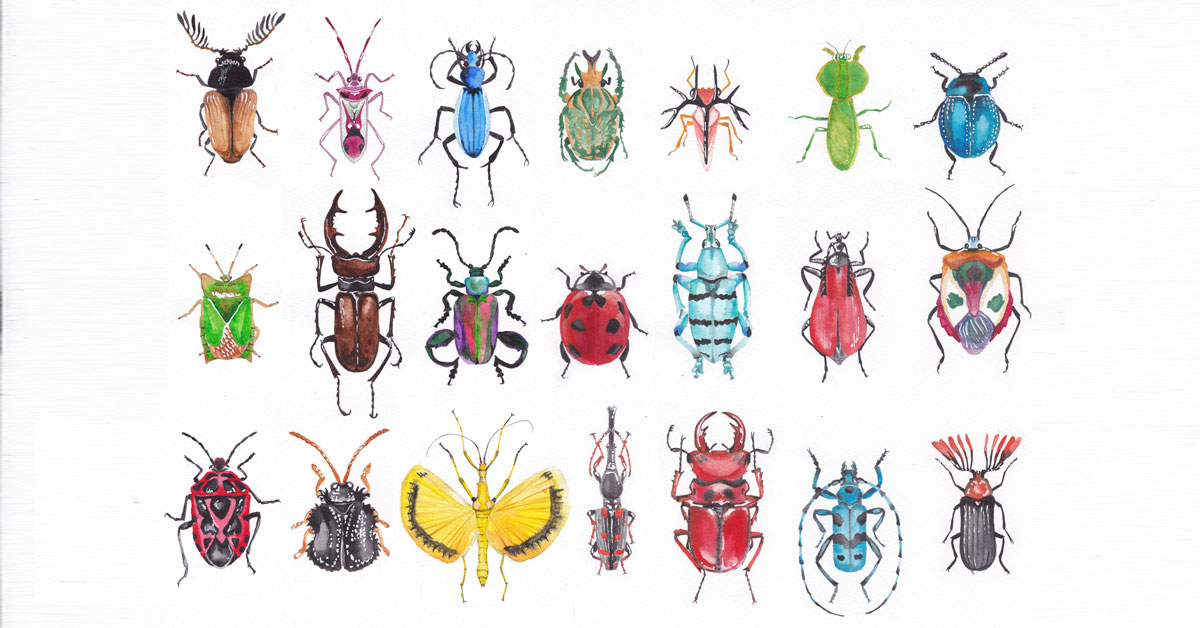 Glyphosate endangers vital symbiotic relationships between insects and microorganisms, posing a serious threat to ecosystems, a new study shows. Glyphosate isn't a threat only to the one type of beetle tested in the study. The researchers showed that many mutually beneficial bacteria associated with various different insect hosts were also glyphosate-sensitive, suggesting insects might be at risk of harm more generally via their bacterial partners.
Exposure to Roundup and glyphosate significantly increases seizure-like behaviour in roundworms (C. elegans), a study shows. Exposure to Roundup doubled the duration of convulsions. The concentration of Roundup in the study was 1,000x lower than that approved by the US EPA for humans.
Effects of a glyphosate-based herbicide on the earthworm gut microbiome were studied. Glyphosate effects were consistent between three earthworm species. A decreased microbial diversity was noted among the exposed earthworms. A profound shift in bacterial populations was found in all exposed earthworms, with Proteobacteria becoming the dominant type. It is possible that the higher abundance of this bacteria type was a response to herbicide residues, promoting their survival. The environmental implications are unknown.
Jenica Atwin, Member of Parliament for Fredericton, tabled her first private members bill to ban the use of the herbicide glyphosate in Canada. "Canadians have the right to breathe clean air, drink safe water, and harvest healthy foods from the land," said Atwin. "Rather than allowing toxic chemicals to be sprayed in Canada until they are proven harmful, we should be exercising greater precaution: banning products until they can be deemed safe."
Conservation groups have filed a lawsuit challenging a decision made by the Trump administration to greenlight a phosphate mine in southeast Idaho. Phosphate from the mine will be used by Bayer AG to manufacture glyphosate, the active ingredient in Roundup herbicides. Glyphosate has been linked to cancer and harm in plants and animals.
A French court has thrown out a lawsuit against Monsanto and other former Agent Orange manufacturers brought by a victim of the toxic defoliant used during the Vietnam War. Supported by NGOs, Tran To Nga sued 14 chemical companies in a court in Evry, Paris. The court dismissed Tran's lawsuit, saying that it did not have jurisdiction to judge a case involving the US government's wartime actions. She plans to appeal.
On 12 April 2021, Colombia's President Ivan Duque signed decree 380 allowing the spraying of glyphosate for the eradication of illicit crops to resume. This policy, which was stopped in 2015 due to its detrimental effect on human rights and the environment, could negatively affect the health and other related rights of hundreds of farming communities and have further environmental impacts in the country.
Three of the world's biggest food corporations (Bunge, Cofco and Cargill) have bought soy from companies whose supply chains have been linked to deforestation and fires in the Brazilian Amazon, an investigation has revealed. Almost all of this soy will be GM and it's mostly used for animal feed.
A neonicotinoid pesticide commonly used on (GM) soy and corn in North America may have significant lethal and sublethal effects on monarch butterflies, new research has revealed. The findings could offer another possible explanation for the massive decline in the North American monarch population over the last few decades. The two studies examined the impact to monarch caterpillars raised on milkweed treated with clothianidin, an insecticide that is coated on soy and corn seeds and taken up into the foliage. The studies found the caterpillars had lower survival rates than those raised on untreated milkweed. Monarch populations have already been decimated by the loss of milkweed plants to Roundup herbicide spraying on GM soy and corn fields. Milkweed is the monarch larvae's only food.
France banned pesticides in public spaces in 2017 and has embraced wildflowers, even encouraging citizens to sow seeds in pavement cracks and walls. Urban botanist Sophie Leguil was inspired to bring the same mentality to the UK and launched the More Than Weeds project to help people embrace their urban biodiversity in walls, pavements and tree pits to "rewild" the cities.
Environmentalists and Florida residents have voiced concern and outrage as state government officials and the biotechnology giant Oxitec began a pilot project that involves releasing up to a billion genetically engineered mosquitoes in Monroe County over a two-year period. Presented by local authorities as an effort to control the population of Aedes aegypti — a mosquito species that can carry both the dengue and yellow fever virus — critics warn that the effort's supposed benefits and its potential negative consequences have not been sufficiently studied. More information is available here and here.
Tens of thousands of people have sued Monsanto owner Bayer AG alleging their non-Hodgkin's lymphoma and other cancers were caused by Monsanto's Roundup herbicide. Three cases went to trial. In each case, the courts found the Roundup caused the cancers, that Monsanto hid the risks, and that damages were justified. Bayer wants to resolve the thousands of remaining cancer claims with an $8 billion to $9 billion compensation fund. Those cases are being negotiated by Monsanto lawyers and the lawyers representing the cancer victims. But last year, a separate settlement was put forward to handle everyone else who might bring a case against Monsanto in the future — including people who have yet to get sick or contact a lawyer. Some 300 lawyers are challenging the proposed settlement.
In a blow to Monsanto owner Bayer AG's bid to block continued liability over Roundup cancer litigation, a federal appeals court shot down the company's argument that federal regulatory backing of the company's herbicides preempts claims made by cancer patient Edwin Hardeman. The court affirmed the district court's judgment in favour of Hardeman, and said Monsanto erred in asserting that the Federal Insecticide, Fungicide, and Rodenticide Act (FIFRA) preempts state laws and a duty to warn.
Bayer AG's strategy to get a favourable ruling in its Roundup litigation is a manufactured "pay-to-appeal scheme" that will erode the US system of justice if it's permitted, plaintiffs' lawyers said in a letter to a court.
A Mexican court has reversed a temporary reprieve German firm Bayer received in its legal challenge to a government plan to prohibit glyphosate, Mexico's environment ministry said on Friday. Mexico's plan to phase out weedkiller glyphosate amid concerns the pesticide causes cancer has seen it clash with Bayer and the US government, which is opposing the ban. Mexican President Andres Manuel Lopez Obrador issued a decree late last year that seeks to ban the herbicide completely by 2024, joining several other governments that have sought to restrict its use, including Germany. He described the chemical as toxic.
Pressure on Mexico to reverse its intended ban on glyphosate and phaseout of genetically engineered corn has come from its neighbour to the north… the USA. Emails obtained via the Freedom of Information Act indicated, unsurprisingly, that the pesticide industry asked US government officials to interfere with Mexico's planned glyphosate ban — and US officials said yes.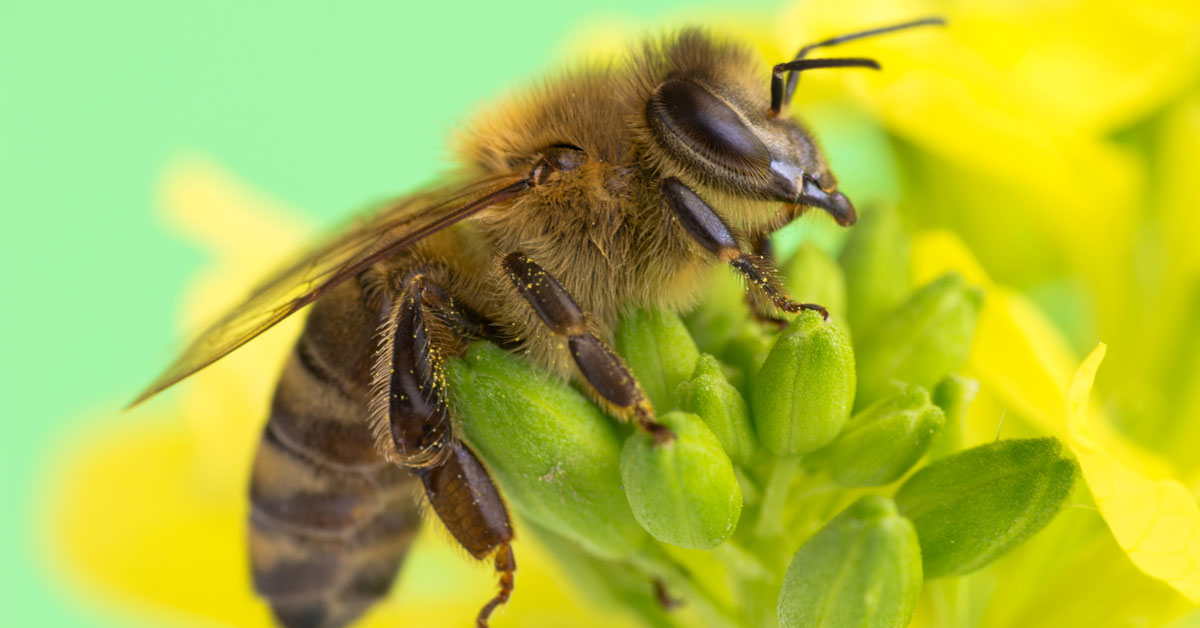 The Court of Justice of the European Union has ruled that the European Commission was right to ban the use of three bee-killing neonicotinoid pesticides — imidacloprid, clothianidin and thiamethoxam.
Chinese consumers are willing to pay more for the enhanced mandatory labelling of GM soybean oil, according to new data.
In August 2020, the US Dept of Agriculture (USDA) published a petition by researchers at the State University of New York College of Environmental Science and Forestry seeking federal approval to release their genetically engineered American chestnut tree into US forests. Researchers claim the GE tree will resist the fungal blight that, coupled with rampant overlogging, decimated the American chestnut population in the early 20th century. In fact, the GE American chestnut is a Trojan horse meant to open the doors to commercial GE trees designed for industrial plantations.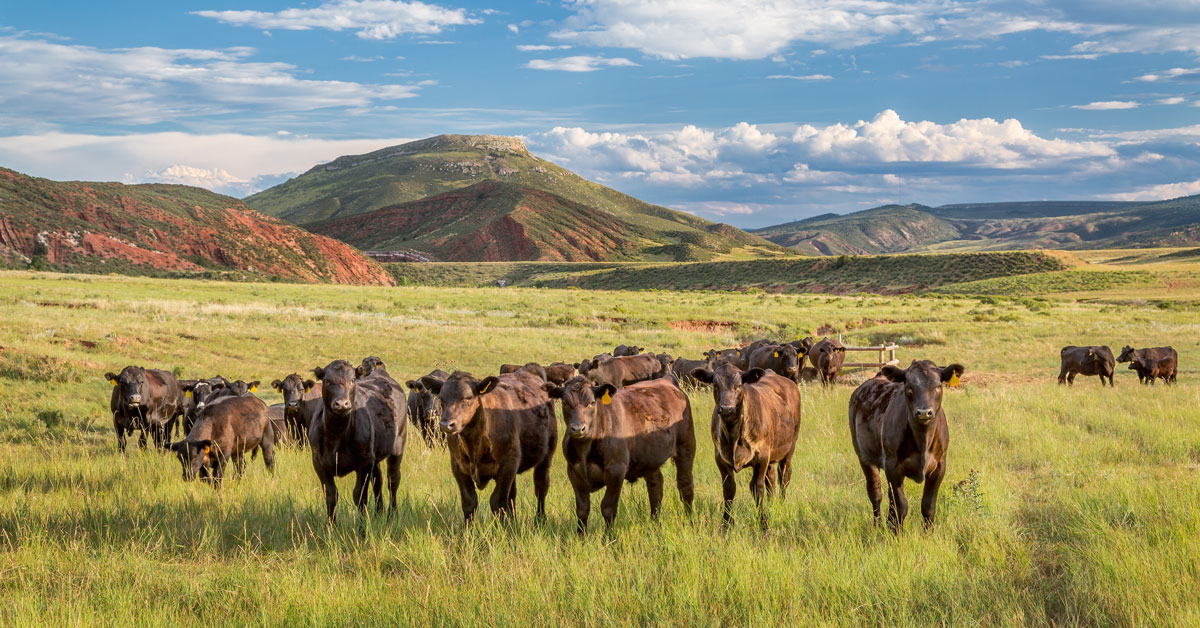 It's no secret that industrial animal agriculture is a disaster for the planet. And cows raised for beef are particularly problematic. But within the last couple of decades, proponents of a movement known as regenerative agriculture (RA) have argued that cattle farming, done differently, could actually fight climate change and repair the environment. As summarised in one article, "It's not the cow, it's the how." RA has much to recommend it as an ecologically sound alternative to industrial farming. But some scientific research suggests that it could have negative implications for climate change if applied too widely, writes Dr Doug Gurian-Sherman.
Brazilian environmental researchers, academics and officials appear to be coming under fire for their scientific work or views, sometimes from the Jair Bolsonaro government, but also from anonymous Bolsonaro supporters. Researchers and academics have come under attack for their scientific work on agrochemicals, deforestation and other topics, as well as for their socio-environmental views. Larissa Mies Bombardi, a lecturer in geography at Brazil's University of São Paulo (USP), was forced to seek exile in Belgium after receiving threats in the wake of her publication of a report on pesticide poisonings.
The European Network of Scientists for Social and Environmental Responsibility (ENSSER), has published an open letter in support of Professor Dr Larissa Bombardi (see above). ENSSER described the case as just one "among many others".
Despite claims that GM crops have reduced the use of pesticides, herbicide application has increased in quantity and in the number of substances needed. As weeds resistant to glyphosate have spread, farmers have turned to substitute herbicides such as paraquat. Cases of people being harmed by exposure to paraquat have become more frequent. Some, including people suffering from Parkinson's disease, have resorted to filing a toxic exposure claim against the manufacturers, as Jonathan Sharp, Director of Claims of the Environmental Litigation Group, P.C., reports.
LOBBYWATCH
Later this year, the United Nations is set to hold a historic Food Systems Summit, recognising the need for urgent action to disrupt business-as-usual practices in the food system. But far from serving as a meaningful avenue for much-needed change, the summit is shaping up to facilitate increased corporate capture of the food system. So much so, that peasant and indigenous-led organisations and civil society groups are organising an independent counter-summit in order to have their voices heard.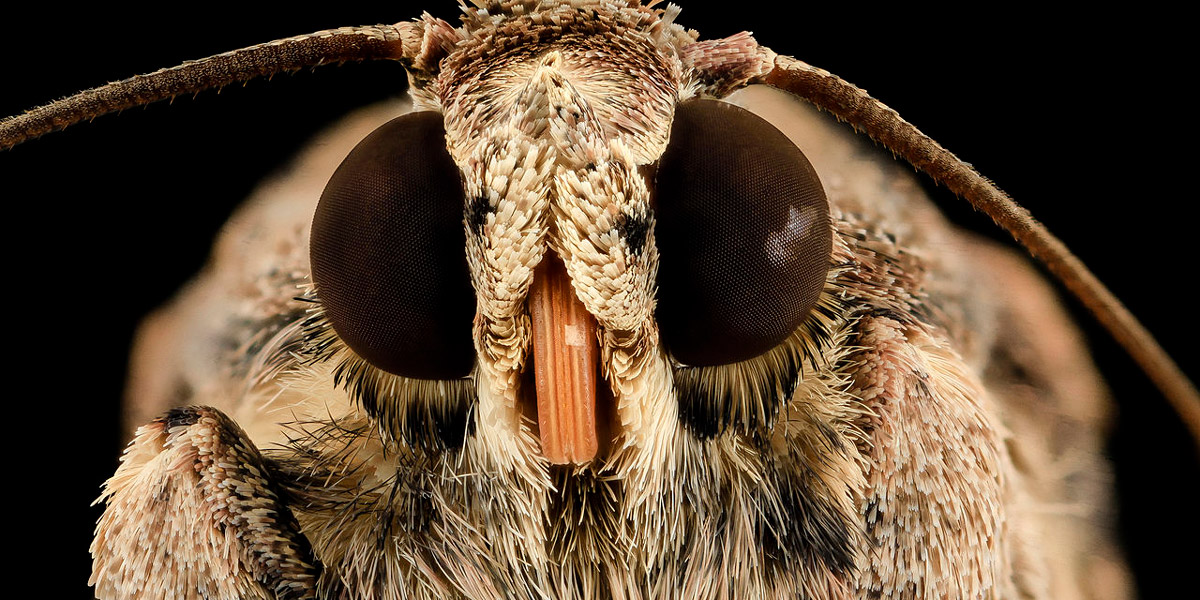 China and the United States have found common cause in exerting influence at the UN's Food and Agriculture Organization — and global food production could be permanently changed. To understand how these two dominant forces in agriculture worldwide may influence future global food production, it's worth examining the way FAO has dealt with the challenge of the fall armyworm, a pest that can reduce crop yields. Chinese and US officials have negotiated what appears to be a gentleman's agreement to work together in FAO to expand the use of pesticides and pest-resistant GM crops, writes Allan Hruska, who worked for the FAO for over 15 years and headed its fall armyworm response.
We are seeing an acceleration of the corporate consolidation of the entire global agrifood chain. The high-tech/data conglomerates, including Amazon, Microsoft, Facebook and Google, have joined agribusiness giants, such as Corteva, Bayer, Cargill and Syngenta, in a quest to impose a certain type of agriculture and food production on the world. The Bill and Melinda Gates Foundation is also involved, whether through buying up huge tracts of farmland, promoting a much-heralded (but failed) "green revolution" for Africa, or pushing biosynthetic food and new genetic engineering technologies. Those involved portray what they are doing as a humanitarian endeavour — saving the planet with "climate-friendly solutions", helping farmers or feeding the world. But what they are really doing is repackaging the dispossessive strategies of imperialism as "feeding the world".
In the wake of the announcement of Bill and Melinda Gates' divorce, news outlets have described Bill Gates as a serial philanderer, if not a sexual predator — allegedly seeking out romantic relationships with his subordinates and failing to investigate sexual harassment perpetrated by a senior employee. But fully reckoning with Bill Gates means not just focusing on how he treats women — vital as that is — but also confronting our own deep-seated worship of wealth and hardwired belief in hero narratives, writes Tim Schwab.
COVID-19
In one of the most complete and insightful articles we've read on the origin of the pandemic, veteran science journalist Nicholas Wade sorts through the available scientific facts, which hold many clues as to what happened, and provides readers with the evidence to make their own judgments. He then assesses the complex issue of blame, which starts with, but extends far beyond, the government of China.
In a letter published in the journal Science, a group of leading scientists, including the world's foremost expert on coronaviruses, calls for a thorough investigation of the possible origins of COVID-19, including the possibility that the virus leaked from a lab. They say this possibility was not given "balanced consideration" by the China–WHO joint study, which dismissed it as "extremely unlikely". Many of the letter's signers have not spoken out on the issue before.
This interview explores how effective the early, pre-emptive declarations of scientific consensus on the origins of the pandemic, made in The Lancet and Nature Medicine were in garnering media enforcement of public opinion on the matter. The "fact checkers" used these statements to shut down any discussion of the lab leak hypothesis. In effect, it appears the scientists who were signatories to the two letters may have been acting as a classic research cartel. According to Wade, "The yawning gap between the actual state of knowledge at the time and the confidence displayed in the two letters should have been obvious to anyone in the field… The Lancet and Nature Medicine letters were in fact anti-scientific in spirit and intent."