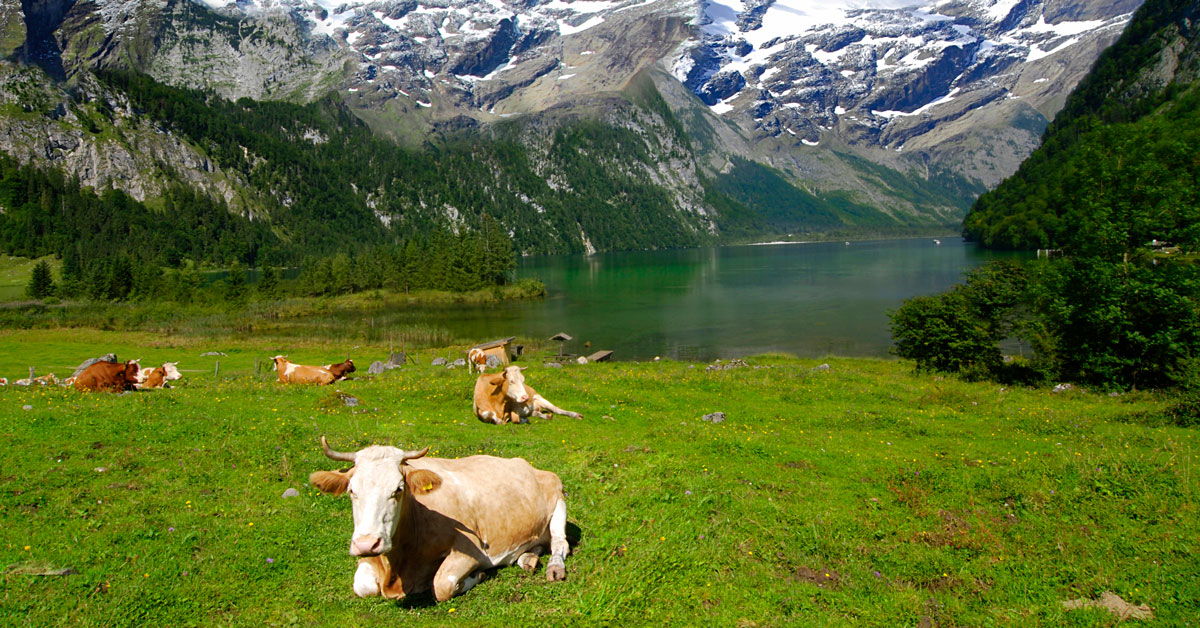 Switzerland's moratorium on the release of genetically modified organisms (GMOs) in agriculture will be extended until the end of 2025, according to the Federal Council. Neither farmers nor consumers have shown any interest in lifting the moratorium, said the Council.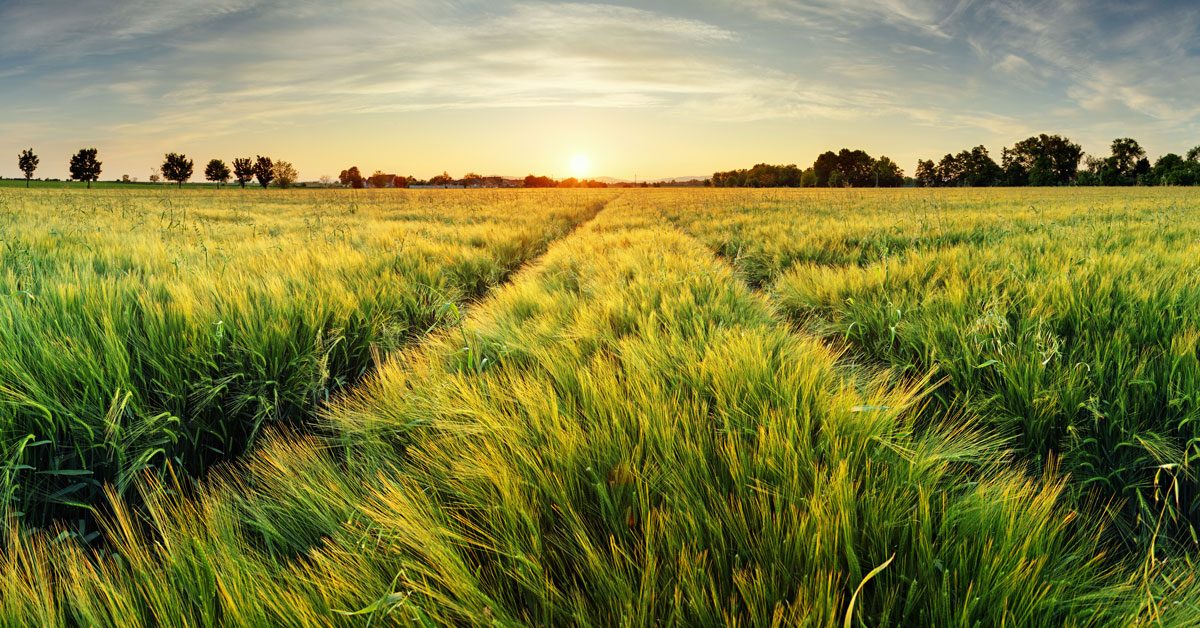 Will GM gene-edited crops, foods and animals improve the sustainability of food and farming? A scientific review by Dr Allison Wilson of the Biosciences Resource Project addresses this question by investigating the record of old-style transgenic GM crops and the potential and reality of newer gene-edited crops and animals. Dr Wilson concludes, "While in theory it might someday be possible to create a GM crop that meets the broad requirements of sustainable agriculture, in practice this seems highly unlikely to ever happen." The findings are timely for the European Union, where the Commission believes that new GM techniques such as gene editing could play a part in improving sustainability.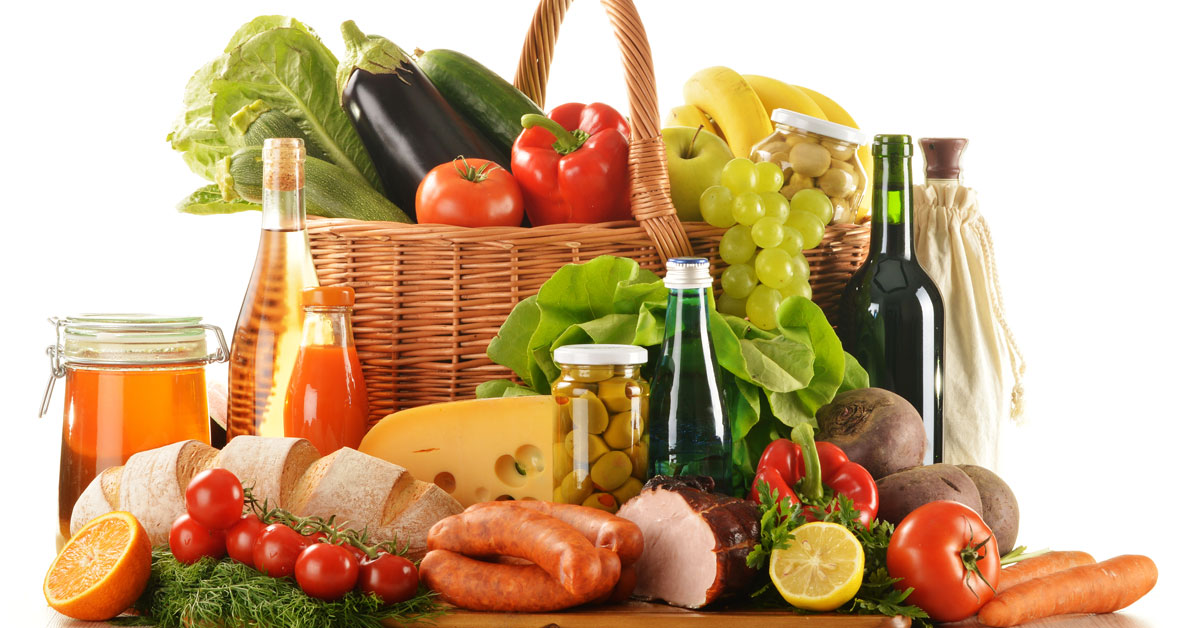 There is no global shortage of food, there is a glut, even under any plausible future population scenario, writes Dr Jonathan Latham in an article about his new peer-reviewed paper, "The Myth of a Food Crisis". The fake crisis is generated via reliance on a food system model called GAPS (Global Agriculture Perspectives System), led by researchers at the Food and Agriculture Organisation (FAO) in Rome.
A new scientific publication describes experiments using CRISPR/Cas9 gene scissors on human embryos. The aim of the experiments was to correct a mutated DNA sequence that causes a genetic disorder that can result in blindness. The gene scissors were supposed to cut the faulty gene sequence – and the expectation was that the fault in the genome would then be corrected via cell repair mechanisms. But this aim was not accomplished. Instead, either large parts or the whole of chromosome 6, where the gene is located, were lost. In addition, there were further unintended mutations in the target gene sequence.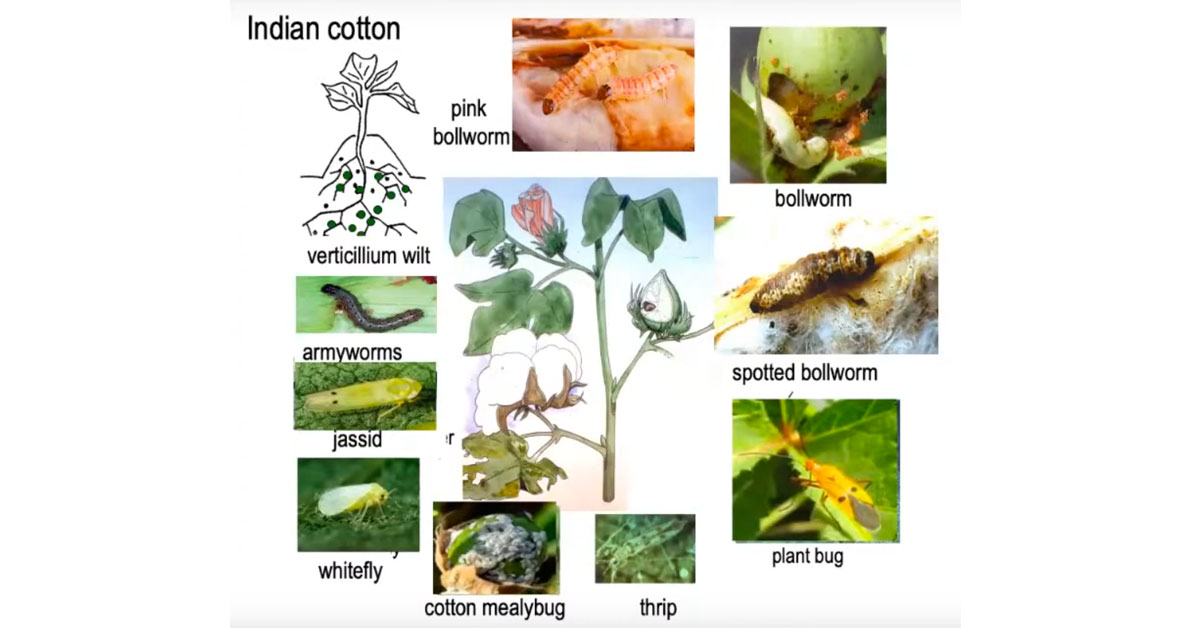 A new study on the performance of GM Bt cotton in India concludes, "This technology is suboptimal, leading to stagnant yields, high input costs, increased insecticide use, and low farmer incomes that increase economic distress that is a proximate cause of cotton farmer suicides. The current GM Bt technology adds costs in rain-fed cotton without commensurate increases in yield. Non-GM pure-line high-density short-season varieties could double rainfed cotton yield, reduce costs, decrease insecticide use, and help ameliorate suicides. The GM hybrid technology is inappropriate for incorporation in short-season high-density varieties."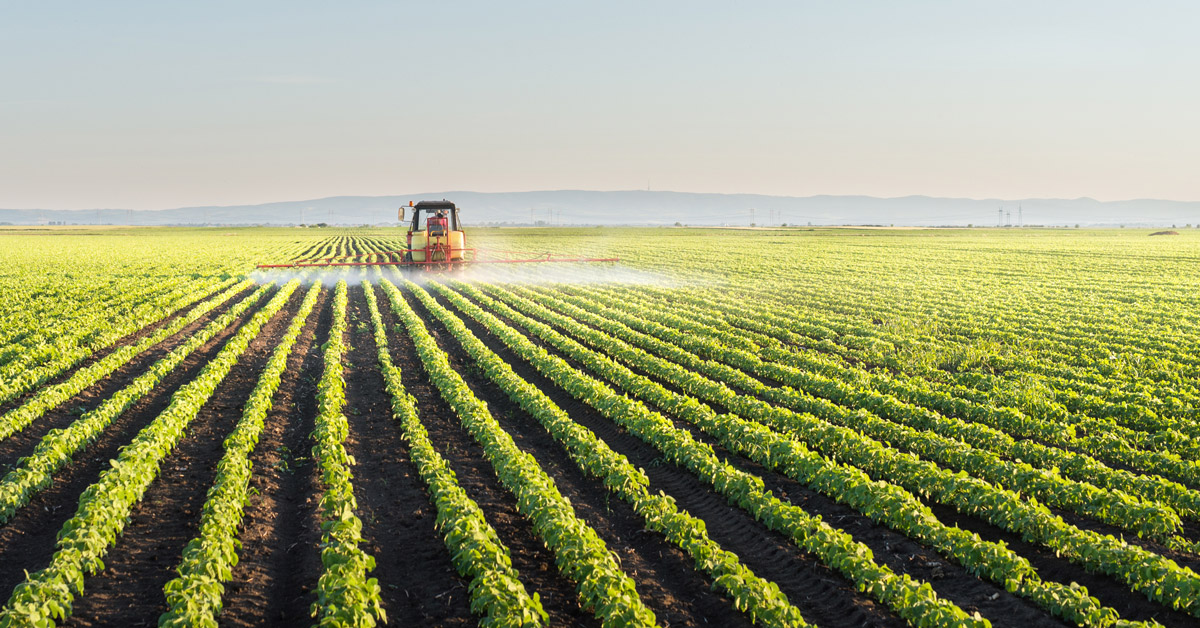 Claims that GM has increased crop yields are (still) wrong. Claire Robinson explains the evidence.
In October we featured a media article reporting that GM Bt crops are no longer offering protection from insect pests in the face of growing insect resistance to the Bt insecticidal toxins in the crops. We pointed out that the article was incorrect in its claim that the Bt insecticidal proteins in GM Bt crops are "harmless to people and other animals". Now a leading expert on biotech crops and the agroecological alternatives, Dr Doug Gurian-Sherman, has pointed out that the article's claim that GM Bt crops have reduced insecticide use is also "dead wrong". He explains why, in terms of acres treated, "much more insecticide is being used now than in the 1990s when the first Bts were introduced".
Civil society groups are demanding that the Argentine government reverse its approval of GM wheat – and they give 20 reasons why this would be a sound decision. There's also a petition that you can sign – it's in Spanish but an English translation and instructions are given.
In the late 1990s, before Tasmania's GM moratorium was in place, Monsanto and Bayer conducted field trials of herbicide-tolerant GM canola across the state. Despite efforts to exterminate the trial crops, GM canola has persisted in the environment, and even after the passage of two decades, some trial sites still report the presence of volunteer (rogue) canola plants. This situation points to the conclusion that any jurisdiction considering allowing GM crops needs to consider them as invasive species and put in place biosecurity mechanisms, according to environmental scientist Dr John Paull.
New research is adding worrisome evidence to concerns that the widely used weedkilling chemical glyphosate may have the potential to interfere with human hormones. In a new review, a trio of scientists concluded that glyphosate appears to have eight out of ten key characteristics associated with endocrine disrupting chemicals (EDCs).
A rally calling to stop the use of glyphosate on local forests assembled in front of the British Columbia Ministry of Forest Office in Prince George. The group, Stop the Spray BC, is calling for a halt to five more years of aerial spraying of the pesticide. "We are basically standing up for diverse forests, we are standing up for moose food, we are standing up for beaver food, we are standing up for fire-resistant forests," said James Steidle of Stop the Spray BC.
Steps to expand the use of controversial glyphosate weedkiller have been abandoned after it emerged safer alternatives may be cheaper than once thought.
Monsanto owner Bayer is making progress toward a sweeping settlement of thousands of US lawsuits brought by people alleging they or their loved ones developed cancer after exposure to Monsanto's Roundup herbicides. Correspondence from plaintiffs' lawyers to their clients underscored that progress, confirming a large percentage of plaintiffs are opting to participate in the settlement, despite complaints by many plaintiffs that they are facing unfairly small payout proposals.
Bayer is facing a double hit from a higher legal bill for claims relating to weedkiller Roundup as well as 9.25 billion euros ($10.82 billion) in impairments on agriculture businesses, much of it related to its Monsanto deal. The company said the write-downs, driven by weaker demand from farmers due to low biofuel prices, plus an increase of about $750 million in the costs of settlement terms with US plaintiffs over Roundup, resulted in a loss before interest and tax of 9.4 billion euros in the third quarter. Bayer was caught up in litigation over Roundup as a result of its 2018 takeover of Monsanto for about $63 billion.
A California court has ruled that the Food and Drug Administration (FDA) violated environmental laws in approving GM salmon. The court ruled that FDA ignored the serious environmental consequences of approving GM salmon and the full extent of plans to grow and commercialize the salmon in the US and around the world, violating the National Environmental Policy Act. The Court also ruled that FDA's unilateral decision that GM salmon would have no effect on endangered wild Atlantic salmon was wrong, in violation of the Endangered Species Act. The Court ordered FDA to go back to the drawing board and FDA must now thoroughly analyze the environmental consequences of an escape of GM salmon into the wild.
In countries around the world, powerful lobbies are asking governments to weaken regulations around GM foods and crops in order to allow new gene-edited products a smooth path to market. In a video webinar, Myths and Truths of Gene-Edited Foods, molecular geneticist Dr Michael Antoniou and GMWatch editor Claire Robinson explain why gene-edited foods and crops could prove dangerous to our health. They expose the false and misleading nature of many of the claims that are being made about the potential and safety of these new products. They also explain what type of regulation is needed to protect the public and the environment. The presentation includes an in-depth explanation by Dr Antoniou of the science of gene editing and where things can go wrong.
In the wake of the Nobel Prize for chemistry being given to two scientists who developed the gene-editing tool CRISPR, Beyond GM's Pat Thomas has written an article on what CRISPR has done and is likely to do for us. She concludes, "Although gene-editing with CRISPR has long promised limitless benefits for humankind, we're not eating it, we're not growing it and we're not taking medicines made from it or undergoing medical procedures that involve its use."
India's proposal to make it mandatory for certain imported food crops to have certificates for non-GM origin and GM-free status from January 1, 2021 has been objected to by the US, Australia, Brazil and some others at the World Trade Organization on the ground that it would create an "undue burden" on exporting countries. The US, Australia, and Brazil are GMO-growing countries.
The consortium of NGOs and industry that organised the development of the new detection test for Cibus's gene-edited SU canola has produced a detailed briefing on the current arguments going back and forth between regulators, Cibus, and NGOs over the test. The briefing answers the questions: Is Cibus's SU Canola a genetically modified organism (GMO) under EU law or not? And does a GMO detection test also have to identify the applied technology itself?
Amid the controversy caused by Cibus's denial that its SU canola is gene-edited, the company's communications illustrate its lack of mastery of its proprietary gene manipulation technique and the vagueness it is trying to create regarding its regulatory status.
The US Environmental Protection Agency (EPA) plans to eliminate regulation of certain toxins produced in food crops by means of genetic engineering. Right now, the EPA regulates what it calls plant-incorporated protectant (PIPs), which are plants engineered with pesticides in them. But now it's planning to create a huge loophole that would use genetic engineering to ADD TOXINS to food crops with no approval needed, if what they're adding is a toxin that is naturally found in a wild relative of the plant. Take action – tell the EPA to stop the deregulation of toxins in GM plants!
We can't assume that a UK-US trade deal under Joe Biden would be much different from one under Trump, as trade deals are driven by big business interests which are still in place.
UK public consultation on gene editing coming up in new year
We've heard from the UK farm ministry DEFRA that the planned public consultation on de-regulating gene editing (i.e. removing or weakening safety checks and labelling for gene-edited products) will take place in the new year. We'll keep you informed as to what you can do and how best to participate.
Meat can now be grown in a laboratory, but a 2018 survey showed that the public doesn't want it. Survey respondents had a low understanding of the technology and a low level of acceptance. When the production process was explained to them, it actually reinforced the acceptance of traditionally reared meat. "Cultured meat evokes a 'disgust' response in many people because it's perceived as artificial," says psychologist Michael Siegrist.
Scientists have estimated for the first time how nature-based solutions for agricultural pest control deliver US$ 14.6 to US$ 19.5 billion annually across 23 countries in the Asia-Pacific region. The new research suggests that non-chemical crop protection (or biological control) delivers economic dividends that far surpass those attained through improved "Green Revolution" rice germplasm (estimated at US$ 4.3 billion a year).
Researchers analysed 13 years of data from Kern County, California — which consistently tops lists of the nation's most valuable agricultural counties — and discovered that less diverse croplands led to greater variability in pesticide use as well as to higher peak pesticide application.
Governments across the globe are deciding that small farms are not biosecure against infectious diseases. Despite plentiful evidence that small farms are in fact more safe and more biosecure, they are enacting rules and regulations that are near impossible for small farms with animals outdoors to meet, either cost-effectively or at all. The result is destroying rural and traditional ways of life.
The US Environmental Protection Agency has released an assessment finding that the endocrine-disrupting pesticide atrazine is likely to harm more than 1,000 of the nation's most endangered plants and animals. The assessment's release came just two months after the EPA reapproved the pesticide's use for another 15 years.
LOBBYWATCH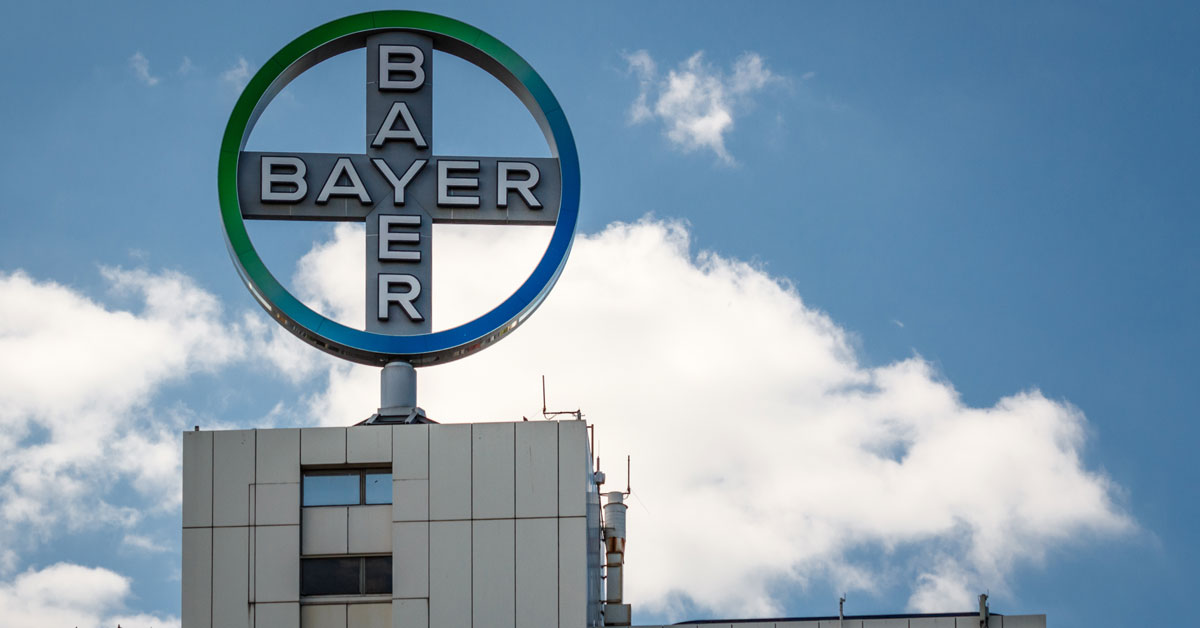 Speaking during the Bayer Future of Farming online conference, Liam Condon, president of crop science at Bayer, said the company is lobbying "very strongly" to change the EU's GMO regulations to exempt gene editing. But he's making false claims in order to justify weakening the regulations.
Bill Gates and his Foundation have a major new project, "The Bill & Melinda Gates Agricultural Innovations LLC", also known as "Ag One". Its stated purpose is to bring an improved green revolution to Africa, India, and neglected areas of South America. According to its manifesto, Ag One will accelerate technology acquisition to solve problems of poverty and climate impacts. But its real agenda, argue authors from the farmer-led biodiversity organisation Navdanya, is predatory and imperialist. It is to capture valuable agricultural data, genetic data, and other resources from farmers in the Global South, for corporate use.
Research shows that pesticide companies are claiming that their products are an answer to the climate crisis. Yet they're being pushed at policymakers and the public by lobby groups with ties to fossil fuels and proponents of climate science denial. The industry's plans perpetuate industrial, monocrop, chemically-laden and high-carbon agriculture. Among the groups promoting agricultural techno-fixes to climate change are the Gates-backed AGRA (Alliance for a Green Revolution) and the Cornell Alliance for Science. DeSmog has established a new agribusiness database that includes these two.
COVID-19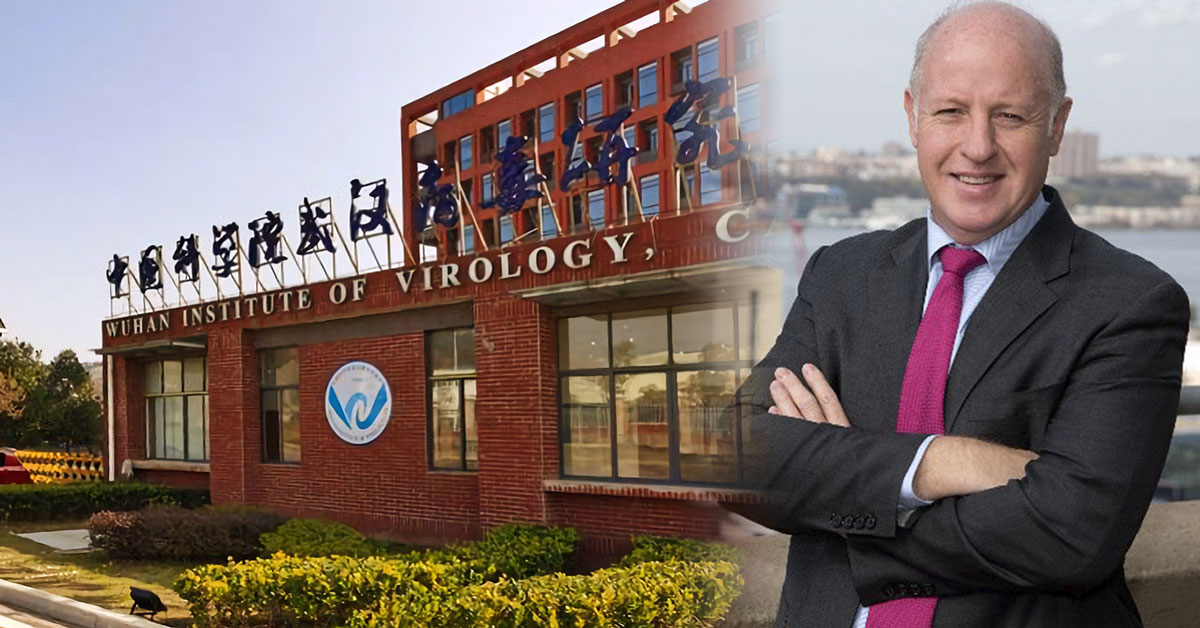 The concern that greeted the news that Peter Daszak, the President of EcoHealth Alliance, had been put in charge of the Lancet Commission's investigation into the origins of the current pandemic, including whether the virus might have leaked from a lab, has been amplified by the content of emails obtained by US Right to Know. The emails reveal that it was Daszak himself who drafted a letter from 27 health scientists, which was published in The Lancet, strongly condemning "conspiracy theories suggesting that COVID-19 does not have a natural origin". This letter helped set the tone for the hostile coverage of any suggestions the pandemic might have originated in a lab, such as the Wuhan Institute of Virology, despite circumstantial evidence appearing to point in that direction.
Flinders University professor Nikolai Petrovsky said there is no "truth or transparency" reflected in the newly released email correspondence which reveals a letter in the Lancet regarding the origin of COVID was authored by EcoHealth Alliance.
The focus on a wild animal source for SARS-CoV-2, the "zoonotic" theory, has become a critical element in global discussion about the virus, directing public attention away from the possibility that the virus may have originated inside a Chinese governmental laboratory – the Wuhan Institute of Virology. US Right to Know (USRTK) has learned, however, that two of the four papers that make up the foundation for the zoonotic theory appear to be flawed, and that the editors at the journals in which the papers were published are investigating the core data behind the studies and how the data was analysed. The other two similarly appear to suffer flaws.
A paper by Rossana Segreto of University of Innsbruck, Austria and Yuri Deigin of Youthereum Genetics Inc. in Canada, which argues for the possible lab origin and genetically engineered status of SARS-CoV-2, has appeared in a peer-reviewed publication. The authors state that SARS‐COV‐2's chimeric structure and furin cleavage site might be the result of genetic manipulation. They also state that certain features of the virus that are crucial to its ability to infect humans could result from site‐directed mutagenesis, a genetic engineering procedure "that does not leave a trace". The paper contains a deconstruction of the much-cited article by Andersen et al, which stated that SARS-CoV-2 likely has a natural origin.
Dr Rossana Segreto, first author of the new paper on the possible lab origin of SARS-CoV-2 (see above), previously published a paper arguing that scientific articles arguing for a manmade origin of SARS-CoV-2 should not be censored – a reference to the problems scientists have encountered in trying to publish work on this topic in peer-reviewed journals.