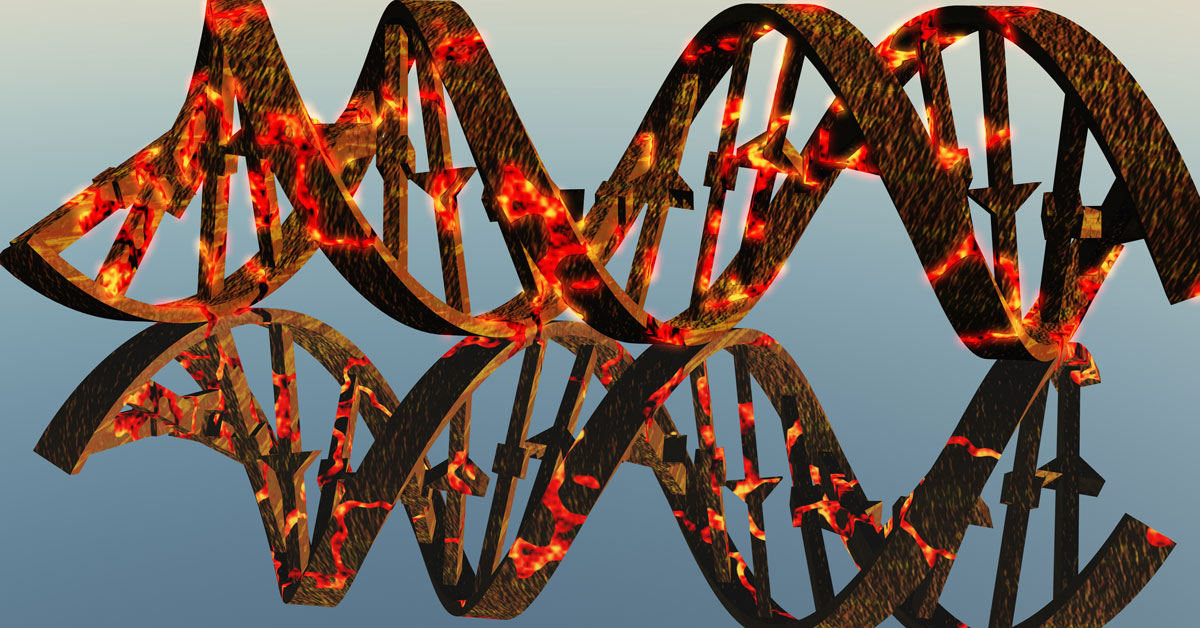 An amendment has been introduced in the UK House of Lords to the Agriculture Bill, seeking to change the definition of a genetically modified organism (GMO) in the UK's Environmental Protection Act (1990) in order to exempt certain types of new genetic modification techniques, such as gene editing, from GMO regulations. This would mean that certain types of GMOs, including gene-edited ones, would escape safety checks and labelling. In a special briefing, GMWatch explains why the push is scientifically indefensible as well as anti-democratic.
GMWatch has teamed up with GM Freeze and Beyond GM to produce a short political briefing and a detailed action briefing explaining why the amendment to de-regulate gene editing (see above) must be rejected. You can "Take Action" on the amendment on the websites of GM Freeze or Beyond GM.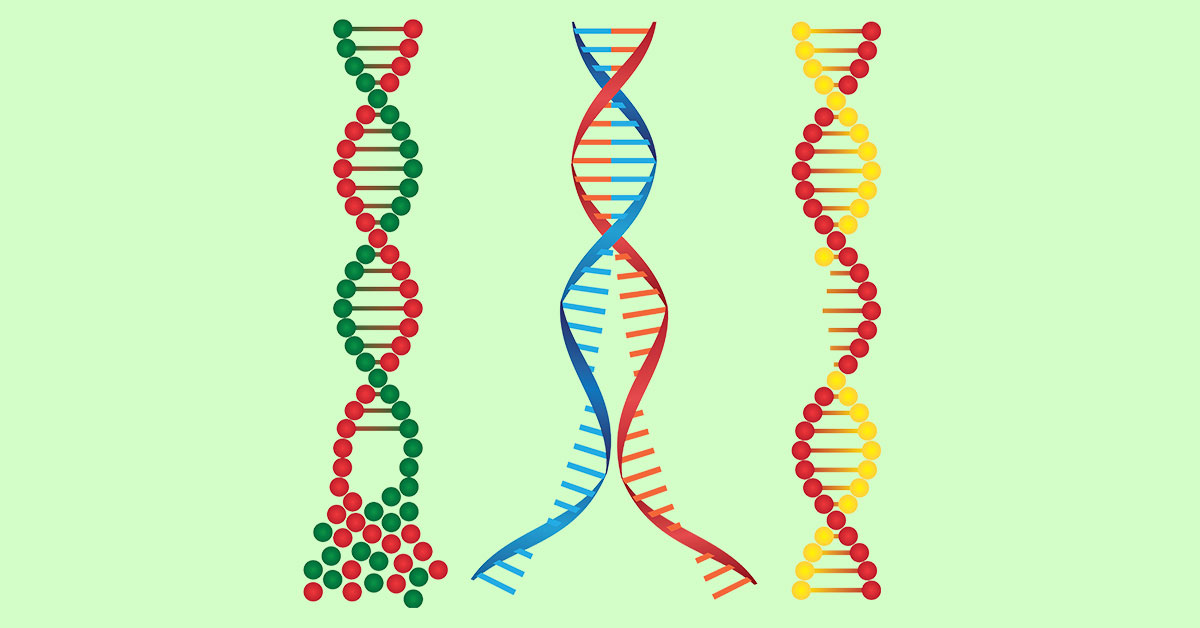 Two UK scientists familiar with gene editing have written to George Eustice, Secretary of State for Environment, Food and Rural Affairs, asking him to reject the gene editing de-regulation amendment on grounds of democracy, science, and the protection of public health.
The UK government left GMOs out of the Agriculture Bill. But that isn't stopping the technology's champions from leaping into the fray with an amendment to include it. And we can't be sure that the government won't jump on the bandwagon and follow this rightwing-led push, writes Green Party peer Natalie Bennett.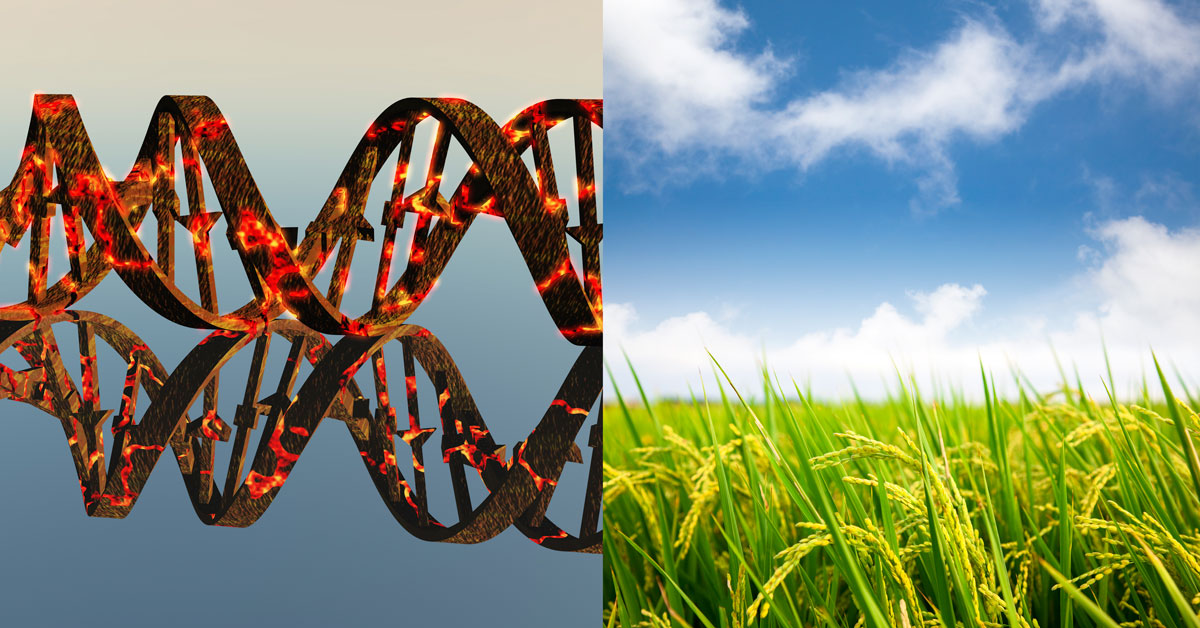 CRISPR gene editing in rice varieties caused a wide range of undesirable and unintended on-target and off-target mutations, according to an important new study authored by a Chinese and Australian team of scientists and published in the Journal of Genetics and Genomics. London-based molecular geneticist Dr Michael Antoniou commented, "Given these findings, the likelihood of unpredictable changes in multiple gene functions leading to altered biochemistry in gene-edited food plants, with consequent health risks (toxicity, allergenicity) is very real."
We've added a summary of the CRISPR'd rice study (see above) to our compilation of peer-reviewed papers, "Science supports need to subject gene-edited plants to strict safety assessments".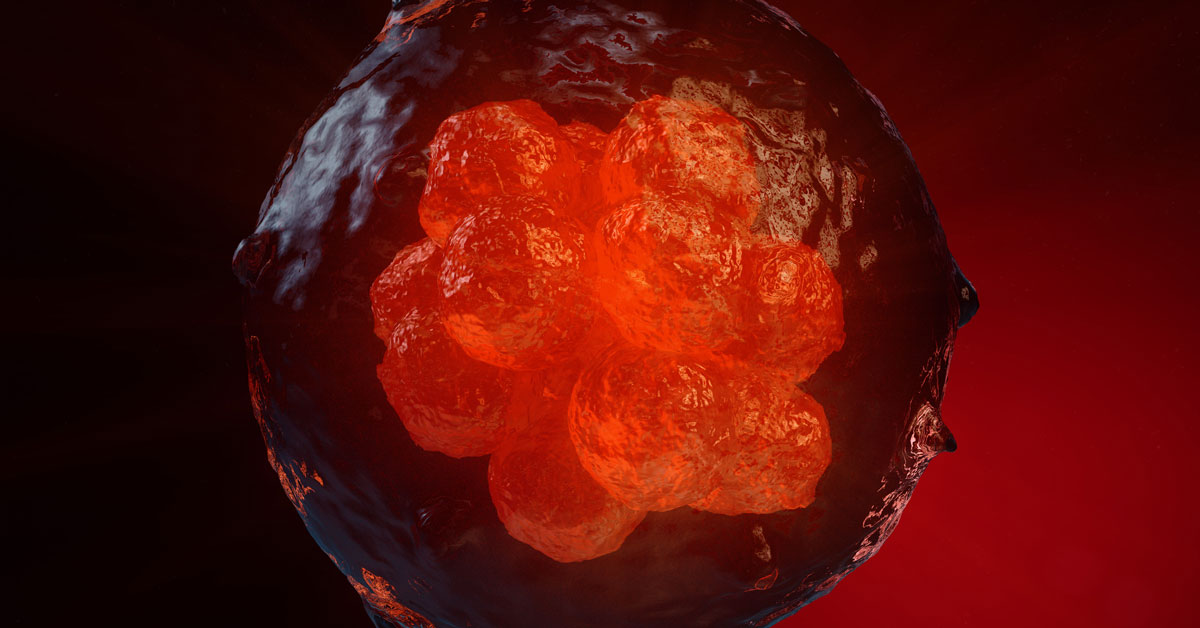 Scientists using the gene-editing technique CRISPR to edit human embryos found that around half of the edited embryos contained major unintended edits in the form of deletions or additions of DNA directly adjacent to the edited gene, according to a pre-print article. Fyodor Urnov, a gene-editing expert and professor of molecular and cell biology at the University of California, Berkeley, commented, "There's no sugarcoating this. This is a restraining order for all genome editors to stay the living daylights away from embryo editing." The new findings follow close upon the paper (see above) that found a wide range of undesirable and unintended on-target and off-target mutations in CRISPR-edited rice plants.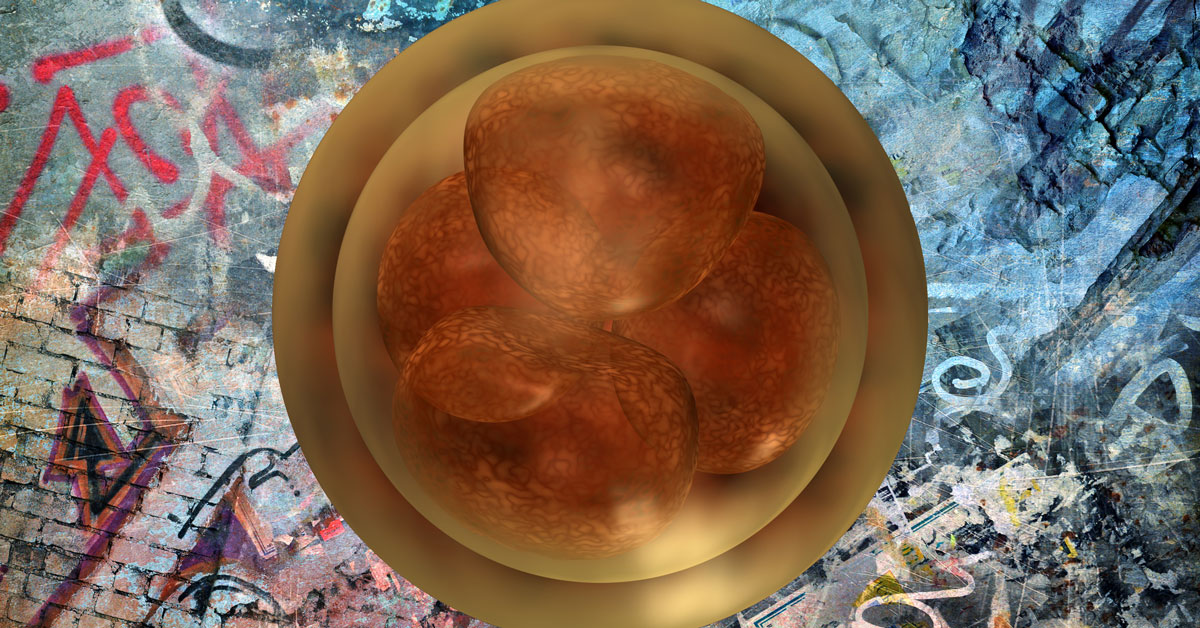 The journal Nature has drawn attention to two more pre-print papers with similar findings as the one reported above. Together the three papers show that the use of the gene-editing tool CRISPR–Cas9 to modify human embryos can induce large unwanted changes to the genome at or near the target site. It is crucial that regulators of gene-edited food crops take note of the findings and learn the appropriate cautionary lessons.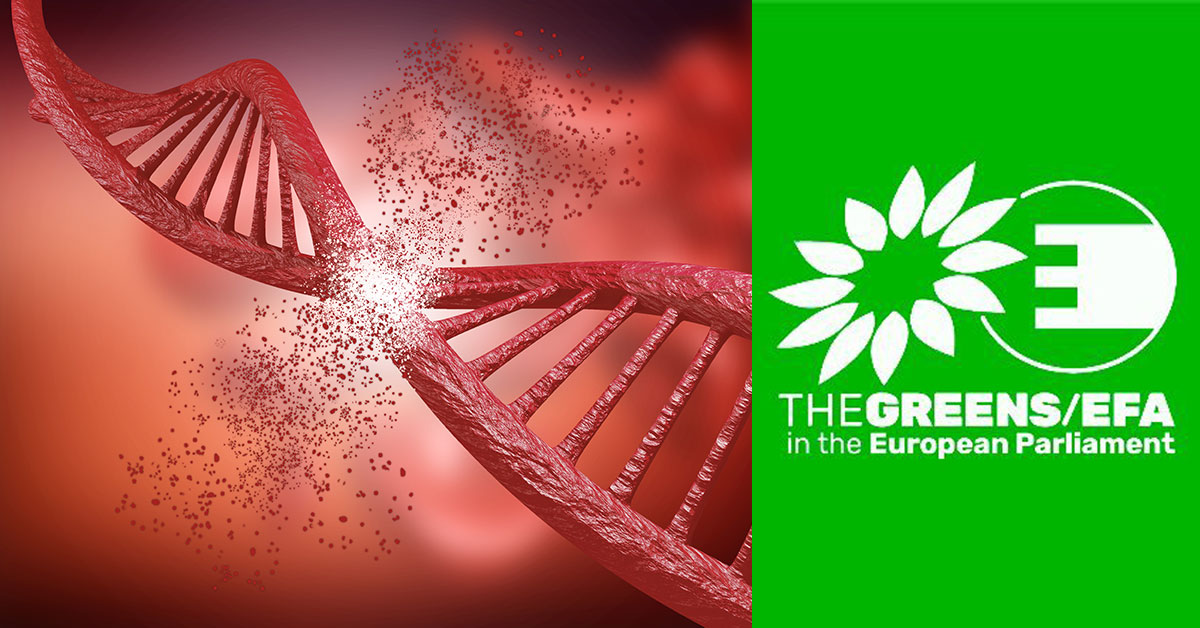 In the wake of the publication of a paper by a minority dissident group of German Greens lobbying for the de-regulation of gene editing, two prominent Greens in the European Parliament and German Parliament have made a statement re-affirming the position of the Green Party in favour of continued strong regulation. The statement follows votes in which the German and European Parliament Green groups both decided to keep the Party's position in favour of regulation.
After over 78 environmental and agricultural organisations have signed a letter calling for a moratorium on gene drive technology. The letter urges the European Commission to outlaw the release of gene drive organisms (GDOs), calling the technology "incompatible" with the Commission's proposed EU strategy on biodiversity protection.
Chemicals manufacturers BASF and Bayer have been given enormous payouts of COVID-19 support cash from the British government just weeks after announcing plans to distribute billions to shareholders in dividends.
The most important farming legislation in generations passed its third reading in Parliament despite warnings that in a bid to make the UK market pliable for a post-Brexit US trade deal, protections of minimum food safety standards have evaporated, as have safeguards for Britain's farmers.
Eight in ten Brits think it's unacceptable for the UK to allow the import of chlorinated chicken from the US, according to a new poll. YouGov polled people about potential changes that could come with a new trade deal with US, finding that the majority of people thought it would be unacceptable for the UK to accept lower quality food imports in return for a deal.
Chlorinated chicken is just the start. The UK government intends to rip up food standards, public services, and public protections, writes George Monbiot.
The Ninth Circuit court has dealt a blow to Monsanto by vacating (annulling) the US Environmental Protection Agency's approval of the controversial pesticide dicamba, saying the agency failed to properly assess the risks of its widespread chemical use. The three-judge panel unanimously vacated the EPA approval of dicamba, a herbicide that has caused issues due to its tendency to drift when applied, damaging neighbouring crops. The ruling makes it illegal for farmers to continue to use the product. "A review of the record shows that the EPA substantially understated the risks that it acknowledged," wrote US Circuit Judge William Fletcher. "The review also shows that the EPA entirely failed to acknowledge other risks."
On June 25 a panel of judges on the Ninth Circuit denied a motion by BASF to reverse their June 3 mandate vacating three dicamba herbicide approvals, including BASF's Engenia herbicide.
Tom Philpott of Mother Jones and Dr Charles Benbrook comment on the implications of the dicamba ruling (see above).
The Environmental Protection Agency declared it would not immediately honour the court ruling on dicamba herbicide (see above). The EPA gave farmers until July 31 to use existing stocks of Bayer's Xtendimax, BASF's Engenia, and Corteva's FeXapan. The move by the EPA amounts to a generous gift to the companies, whose dicamba herbicides were deemed by the court to have been approved by the EPA illegally. The court specifically said in its order that it wanted no delay in vacating those approvals.
Farming and conservation groups have asked the Ninth Circuit Court of Appeals to find US EPA Administrator Andrew Wheeler in contempt for refusing to abide by a federal court order suspending use of dicamba.
In the US MidWest and South, where dicamba herbicide has been sprayed on GM dicamba-tolerant soybeans and cotton, dicamba damage is showing up on trees in in backyards, school yards, cemeteries, forested lands, prairies, land enrolled in taxpayer funded conservation programs, orchards, vineyards, and even over large areas of small rural towns. In some areas, the damage is so severe that tree mortality is higher than from the Emerald Ash Borer, an insect that has killed tens of millions of trees across 25 states. Laurie Stepanek, forest health specialist with the Nebraska Forest Service, said, "Our No. 1 problem on our trees is herbicide damage. We've got it everywhere, unfortunately."
Bayer has said it will scrap a nearly $1 billion project to produce the herbicide dicamba in the US.
Agriculture experts say dicamba's likely replacement would be Corteva Agriscience's Enlist Duo, which contains a double package of 2,4-D and glyphosate, the active ingredient in Roundup. But litigation brought by advocacy groups claims that, in approving Enlist Duo for use on millions of acres, the EPA violated the Endangered Species Act and the Federal Insecticide Fungicide and Rodenticide Act (FIFRA) "in ways that risk harm to human health, endangered species, and the environment".
After decades of widespread use as company scientists played down research showing a link between the product and growing rates of non-Hodgkins lymphoma, Monsanto parent company Bayer has agreed to pay up to $10 billion to settle claims that glyphosate, the active ingredient in Roundup, causes cancer. The number of active lawsuits against the Roundup purveyor recently numbered more than 50k.
Commenting on the Bayer settlement (see above), US Right to Know reports that the plaintiffs included in the settlement are those signed with the law firms that have been leading the Roundup federal multi-district litigation (MDL) and include The Miller Firm of Virginia, the Baum Hedlund Aristei & Goldman firm of Los Angeles and the Andrus Wagstaff firm of Denver, Colorado. But Bob Phelps of GeneEthics in Australia commented that the deal is "a travesty of fairness and justice that offers little to Roundup's victims for their pain, suffering and terminal illnesses".
A woman who filed suit against Bayer due to her belief that the company's Roundup herbicide caused her non-Hodgkin lymphoma describes the settlement that Bayer offered to her fellow cancer victims as "a slap in the face. Bayer admitted no guilt, will continue to sell Roundup, and refused to label it as carcinogenic. People will continue to get cancer from it."
The Bayer settlement would have the effect of delaying any new Roundup cancer claims for years and shifting the question of whether or not the weedkiller causes cancer from a jury to a hand-picked panel of scientists. The plan faces potential opposition from some of the plaintiffs' attorneys who initiated and led the mass tort claims against Bayer/Monsanto. Several members of the lead law firms who won three out of three trials pitting cancer patients against Monsanto are considering challenging the terms of the settlement, which was negotiated between Bayer and a small team of lawyers who have not previously been at the forefront of the Roundup litigation.
A federal judge on Monday 6 June had harsh words for Bayer's plan to delay potential future Roundup cancer lawsuits and block jury trials, criticizing the highly unusual proposal crafted by Bayer and a small group of plaintiffs' attorneys as potentially unconstitutional. The "Court is skeptical of the propriety and fairness of the proposed settlement, and is tentatively inclined to deny the motion," reads the preliminary order issued by Judge Vince Chhabria of the US District Court for the Northern District of California.
The Secretariat of Environment and Natural Resources (SEMARNAT), Mexico's Environment Ministry, has announced that glyphosate-based herbicides will be phased out of use in the country by 2024 to protect human health and the environment.
In May, federal regulators finalized a new biotechnology policy that will bring sweeping changes to the US food system. Dubbed "SECURE", the rule revises US Dept of Agriculture regulations over GM plants, exempting many gene-edited crops from government oversight. Companies and labs will be allowed to "self-determine" whether or not a crop should undergo regulatory review or environmental risk assessment. This rule change reflects the lack of accountability and trust between the public and government agencies setting policies, writes Maywa Montenegro, UC President's Postdoctoral Fellow, University of California, Davis.
The US Department of Agriculture (USDA) is currently considering the approval of a GM variety of corn developed by Bayer/Monsanto that would be resistant to at least five herbicides at once — including glyphosate (the active ingredient in Roundup) and dicamba.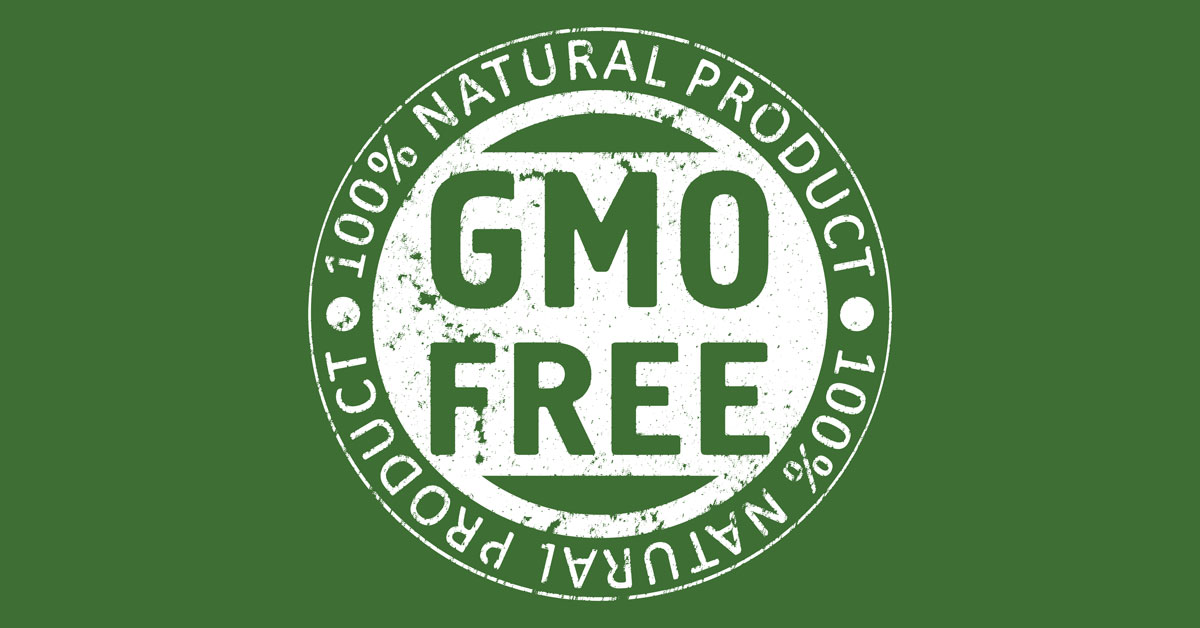 Consumers most spontaneously associate "sustainable food" with "low environmental impact" (48.6%), "use of GMOs and pesticides to be avoided" (42.6%) and "local supply chains" (34.4%), according to a new survey spanning 11 European countries, coordinated by the consumer organisation BEUC. The survey found that whilst consumers have little appetite for insects and cultured meat, they are more likely to consider plant-based "burgers" (if made without GMOs) and traditional vegetarian foods (e.g. pulses) as alternative sources of protein.
Million Belay, coordinator of the Alliance for Food Sovereignty in Africa, explains the probable route by which Ethiopia was transformed from a bastion of resistance to GMO agriculture to an eager supporter of the technology.
A renowned Ethiopian geneticist and agronomist has cautioned against the adoption of GM crops, saying they could pose a serious threat to the tremendous genetic and biological diversity of the country.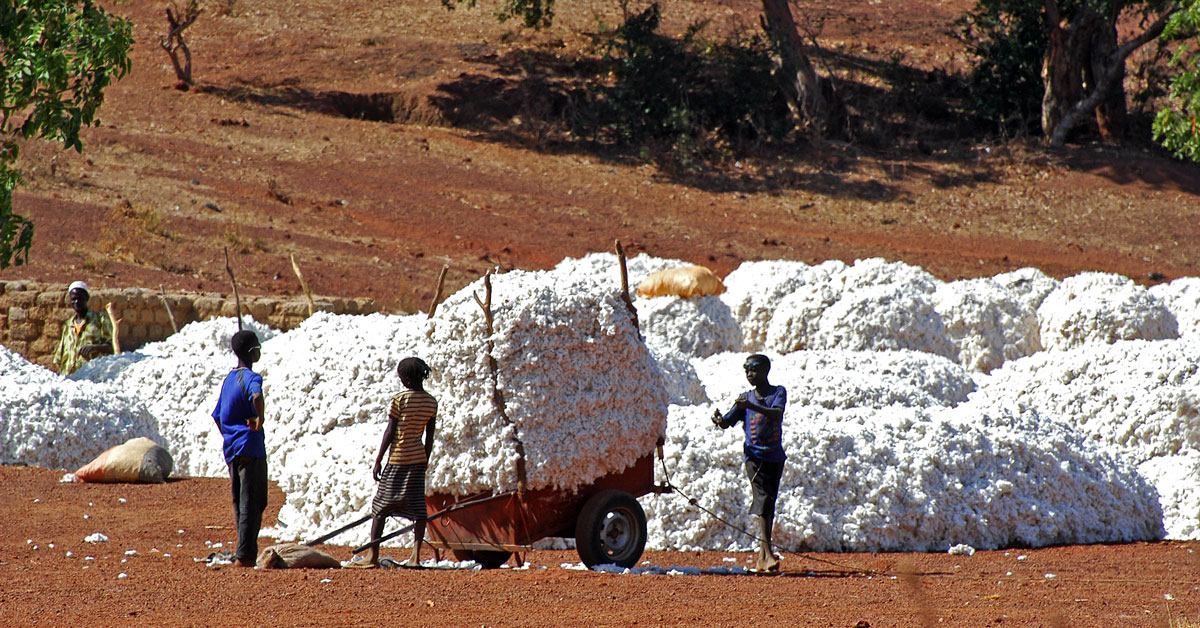 Despite the known problems with GM Bt cotton, many African countries are considering adopting it, based on the promise of financial benefits. It's against this background that the Textile Exchange Pan-Africa Sourcing Working Group has published a report, "Cotton in Africa: Sustainability at a Crossroads". The report gives a vivid impression of the widespread failure of GM cotton, which has been plagued by pest attacks, rising chemical pesticide requirements, and farmer indebtedness and suicides. It makes a case for organic and "preferred cotton" production methods, which can boost farmer income and revitalize rural economies.
On May 1, the company Oxitec received an experimental use permit from the US Environmental Protection Agency to release millions of Oxitec's GM mosquitoes every week over the next two years in Florida and Texas in the hope that they will cause the collapse of a wild population. Now a group of vector biologists, geneticists, policy experts, and bioethicists have expressed their concern that current government oversight and scientific evaluation of GM mosquitoes do not ensure their responsible deployment.
If risks of the GM mosquito releases are being assessed, it is largely happening behind closed doors between technology developers and EPA employees, write Natalie Kofler and Jennifer Kuzma.
The US Environmental Protection Agency (EPA) is facing a lawsuit over its approval of a plan to release genetically modified mosquitoes in Florida and Texas. Groups including the Center for Food Safety, the International Center for Technology Assessment and Friends of the Earth have filed a notice of intent to sue. They alleged that the EPA violated the law by failing to consult with wildlife agencies before determining that the mosquitoes will not pose risks to threatened species.
Entomologist and farmer Bill Westrate has noticed that the insects that once blanketed his land were mostly gone. He is convinced that there is a strong link with the trend whereby farmers increasingly rely on sprays, GM crops and seed treatments.
The Bee Informed Partnership has released its preliminary annual report on honey bee losses in the United States. Beekeepers recorded the second highest annual losses in history, including the highest summer losses ever. Friends of the Earth commented that pesticides are to blame, especially neonicotinoids.
A study by a student at Queen's University Belfast found that field-realistic concentrations of the glyphosate-based herbicide Roundup caused hyperactivity or altered flight ability and endurance in bumble bees. Bees fed on Roundup-laced sugar solution were more vulnerable to pathogen infestation.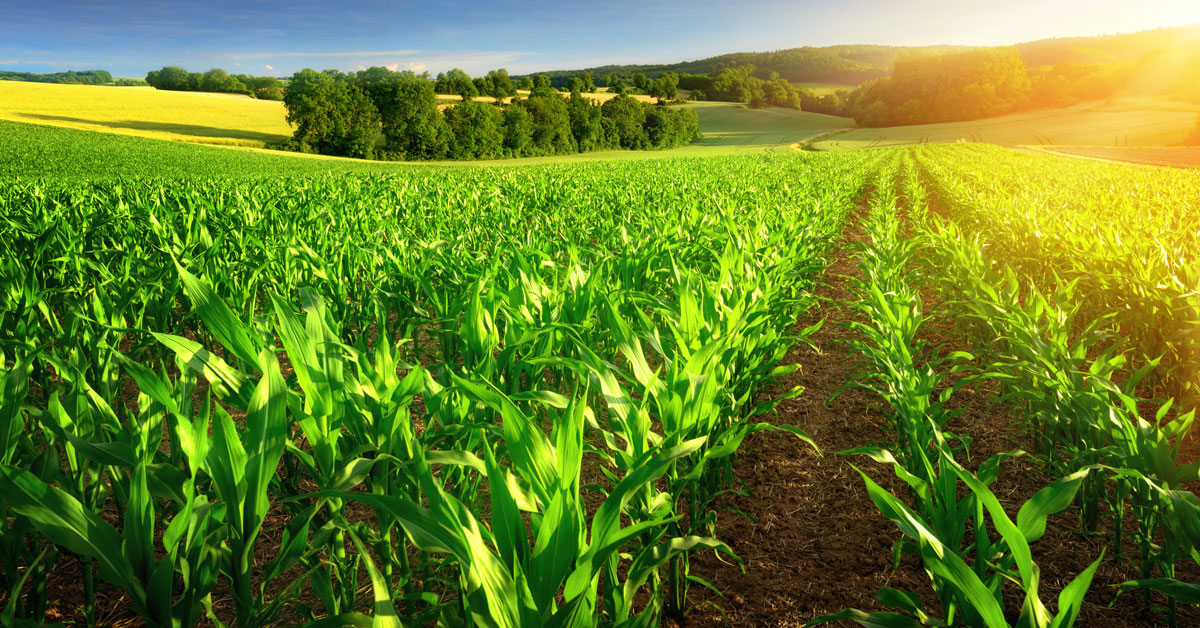 A study at Purdue University has found that if organic farmers get 100 percent premiums and keep their yield drag to one-third of conventional, they tend to be more profitable than conventional growers.
COVID-19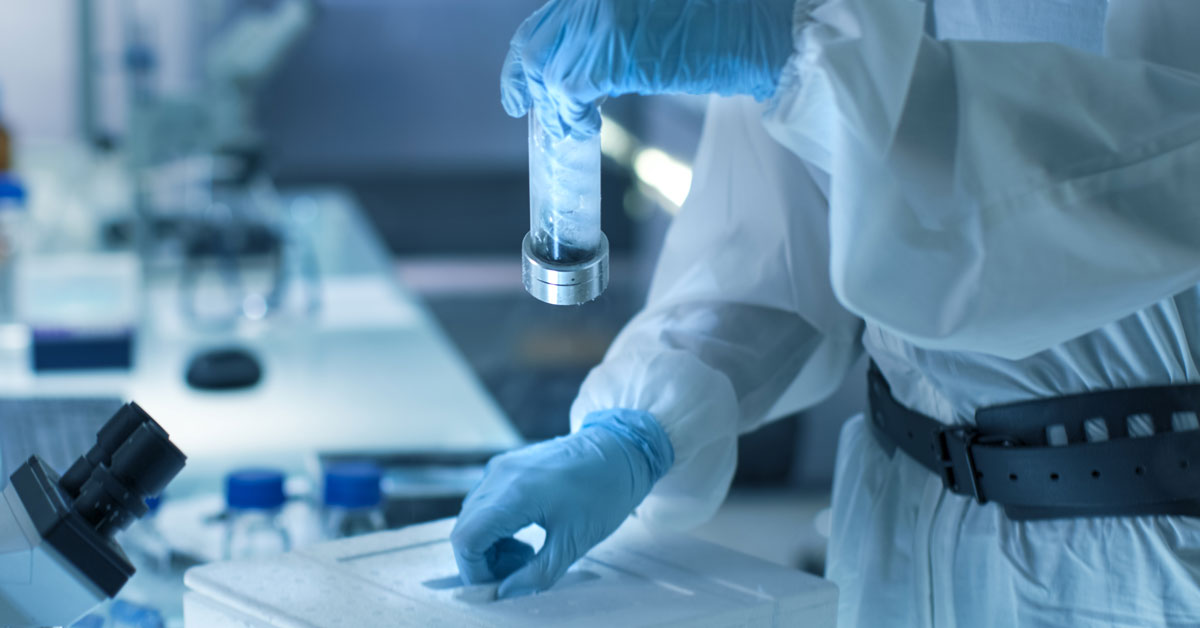 The view that COVID-19 (Sars-CoV-2) has a potential laboratory origin is being attributed to President Trump. But plenty of scientists are raising this issue too. What are the chances, after all, that the epicentre of the COVID-19 outbreak should occur so close to the leading research and collection centre in the world for SARS-like bat coronaviruses? Much additional data points in the direction of a lab escape of the kind that some researchers have long warned of. On the other hand, new information has made the zoonotic origin thesis less likely.
Leading immunologists and geneticists said there are two unusual aspects of the SARS-CoV-2 virus that raise the possibility it was man-made rather than naturally-occurring. The first is that the virus binds to human ACE2 receptor cells more strongly than it does to any other animal, including bats. The second is that it has a "furin cleavage site" that its closest genetic bat-coronavirus relative, RaTG13, does not have. This site makes it significantly more infectious.
The lab origin theory for SARS-CoV-2 cannot be dismissed on current evidence, writes journalist Ian Birrell. What's more, it's not mere conspiracy theory to ask if the new coronavirus leaked from a Wuhan lab. In fact, the head of biosafety at the Wuhan Institute of Virology in China, the lab at the centre of suspicion of accidental release, wrote only last year that the country's high security laboratories lacked sufficient funds for "routine yet vital processes" and that biosafety systems needed to be "further improved and strengthened".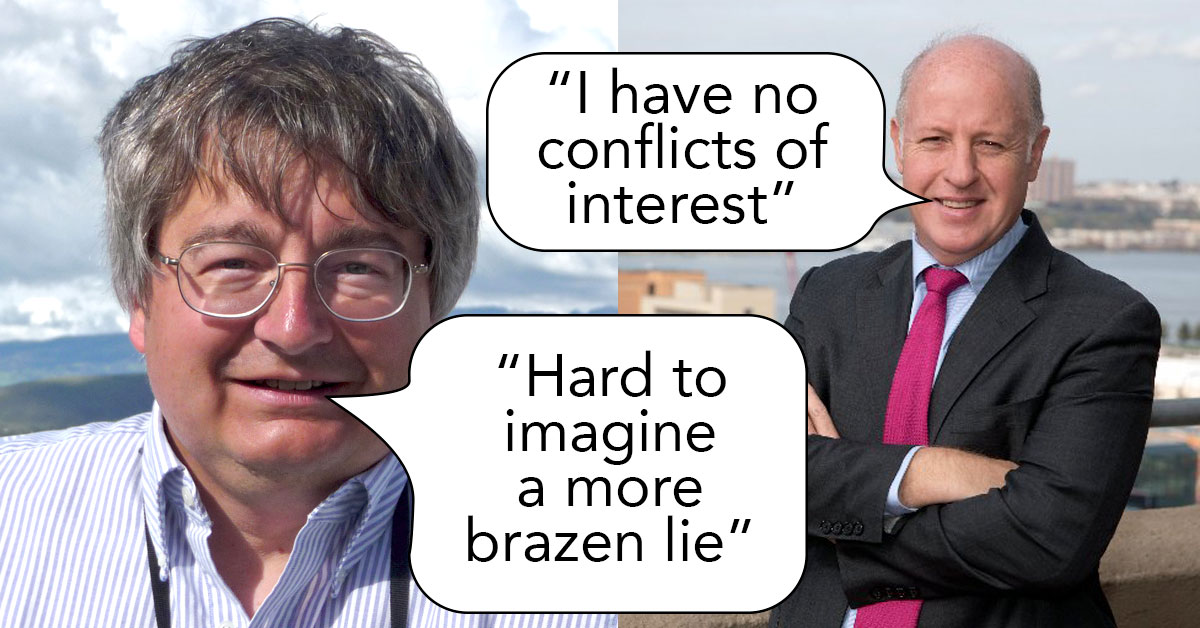 A Guardian headline instructs us to "ignore the conspiracy theories" about the potential role of a Wuhan biolab in the emergence of the virus that triggered the current pandemic. The accompanying article is the latest broadside from what the investigative journalist Sam Husseini has called the "loud crowd" involved in dangerous work with viruses, who have been busily denouncing any effort to scrutinise their work. Of these loud denialists, no one has been more vocal than the article's author: Peter Daszak. But Daszak's claims don't stand up to scrutiny, as Jonathan Matthews shows.
Is considering a genetic-manipulation origin for SARS-CoV-2 a conspiracy theory that must be censored? That is the title of a new scientific analysis of the structure of SARS-CoV-2, the coronavirus responsible for the COVID-19 pandemic. In the course of answering that question, the authors, based in Austria and Canada, provide evidence that SARS-CoV-2 was not naturally occurring. The theory that the Wuhan's Huanan seafood market was the first source for animal–human viral transmission, long promoted by China, some Western scientists and the media, is now discredited, even by the Chinese Centers for Disease Control and Prevention.
A former head of MI6 has said he believes the coronavirus pandemic "started as an accident" when the virus escaped from a laboratory in China. In an interview with The Telegraph, Sir Richard Dearlove said he had seen an "important" new scientific report suggesting the virus did not emerge naturally but was man-made by scientists. Dearlove pointed to a scientific paper published by a Norwegian-British research team who claim to have discovered clues within SARS-CoV-2's genetic sequence suggesting key elements were "inserted".
Long before President Trump sought a Chinese scapegoat for his incompetence in dealing with the COVID-19 outbreak, researchers understood that the possibility of a laboratory escape was plausible. It is most definitely not "a conspiracy theory". Documentary evidence indicates that novel-bat-virus research projects at Wuhan CDC and the Wuhan Institute of Virology used personal protective equipment and biosafety standards that would pose high risk of accidental infection of a lab worker upon contact with a virus having the transmission properties of the outbreak virus.
LOBBYWATCH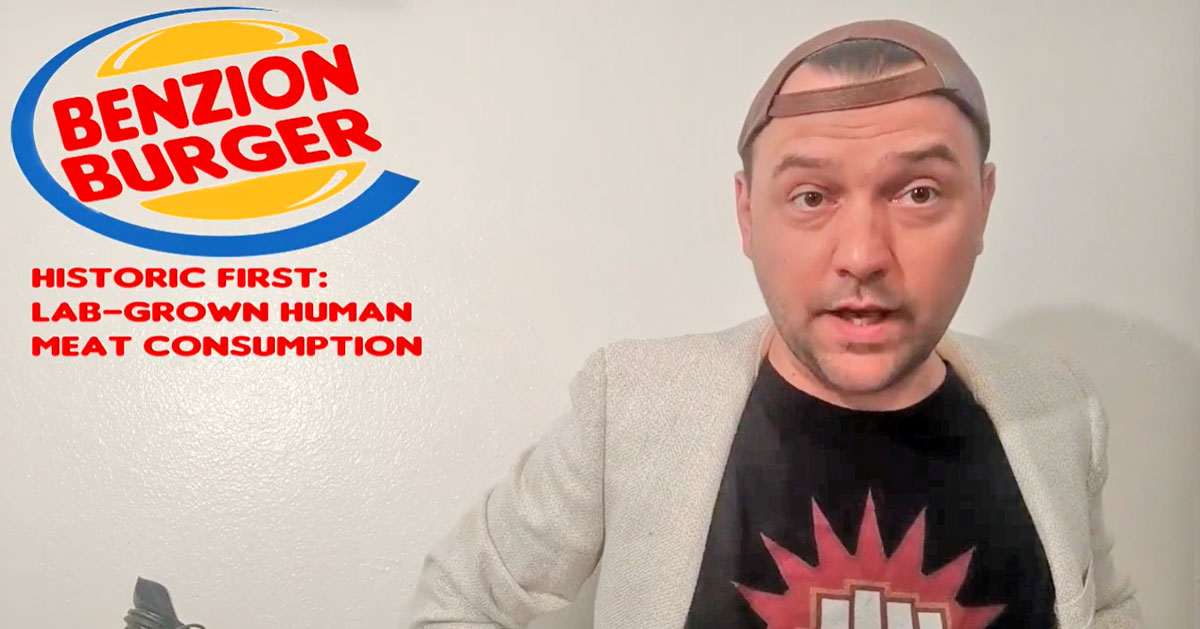 Transhumanists are no strangers to controversy. How could they be when Jeffrey Epstein numbered himself among their longstanding adherents and hefty financial backers? But even by transhumanist standards, the ructions that have just rocked the US Transhumanist Party (USTP) over their 2020 Presidential candidate have been remarkable. Transhumanists are extreme technophiles who want to use genetic engineering and other extreme technologies, including neural interfaces with machines (i.e. implanting hardware in their brains that connects to a computer or other cyber device), in order to "enhance" themselves in pursuit of what they call "humanity 2.0", "humanity plus" or "posthumanity". But now the Party has been shaken by accusations that it "nominated a literal cannibal" as its candidate for the Oval Office.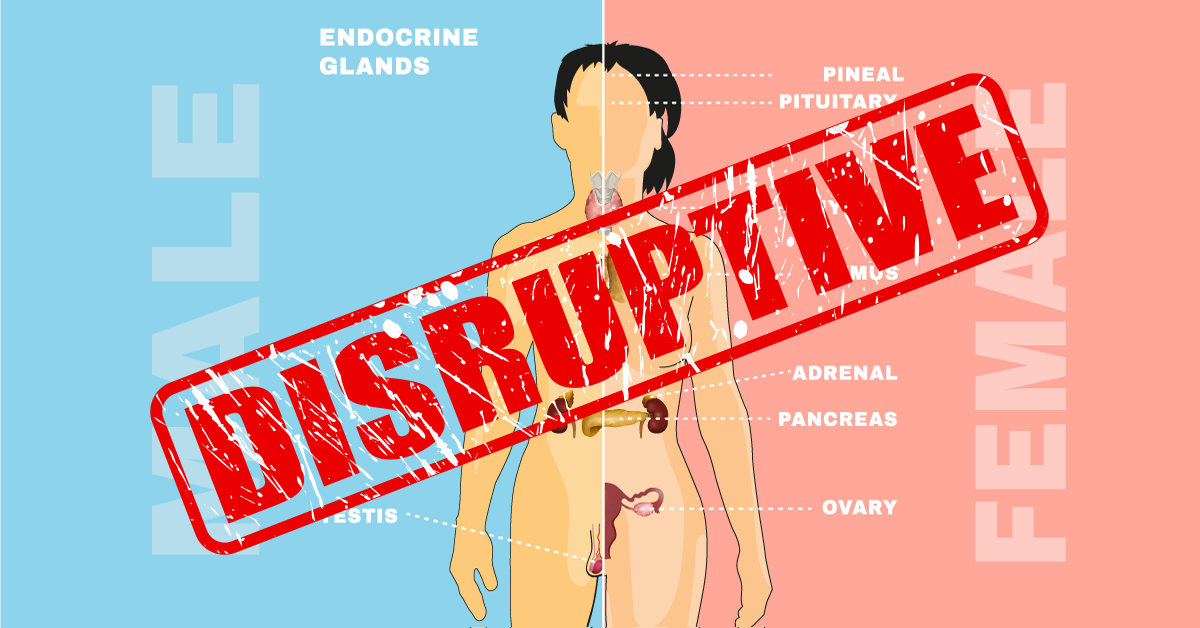 One of France's leading daily papers, Le Monde, has published an article on how "a group of toxicologists with tenuous expertise and veiled conflicts of interest are working to derail the implementation of European regulations" on endocrine disruptors – synthetic chemicals that are toxic at very low doses. Chief among the phony experts that the paper suggests are polluting the scientific record is a Monsanto consultant who led the company's efforts to defend glyphosate via science publications. And Helmut Greim is not the only one of the group currently defending endocrine disruptors to have featured heavily in the debates over the safety of glyphosate and GMOs.
Stuart Smyth, PhD, promotes and defends genetically engineered foods and pesticides as an associate professor in the Department of Agricultural and Resource Economics at the University of Saskatchewan. Since 2014, he has held the industry-funded research Chair in Agri-Food Innovation. Funders (described as "investing partners") of Smyth's research chair position include Bayer CropScience Canada, CropLife Canada, Monsanto Canada, the Saskatchewan Canola Development Commission (SaskCanola) and Syngenta Canada.