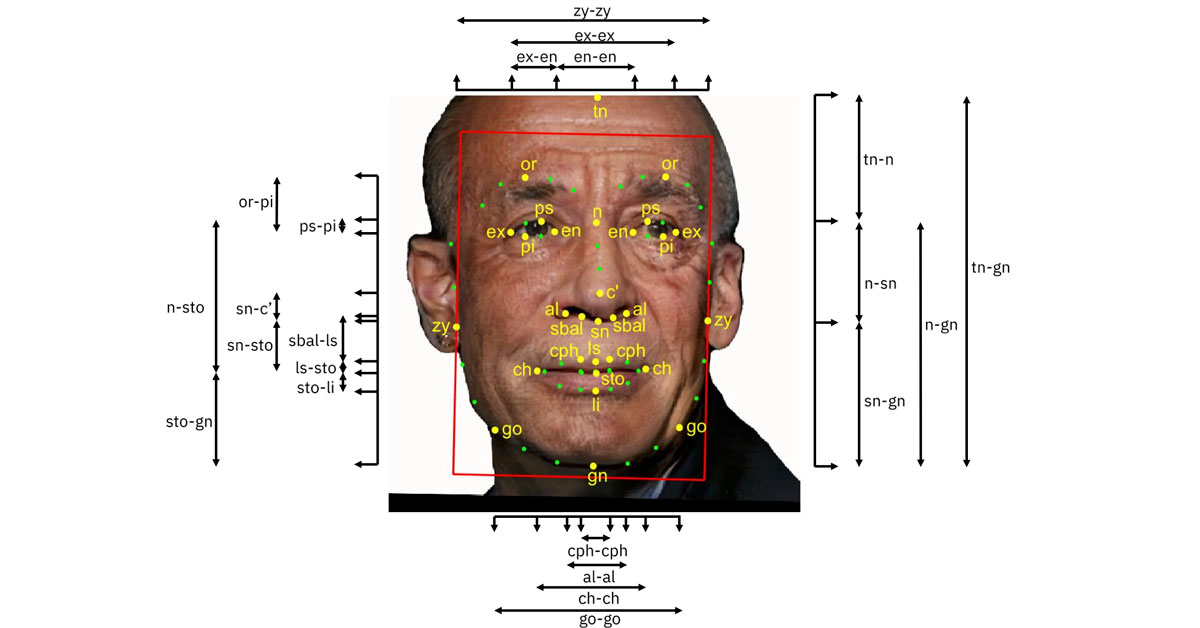 Companies are claiming all around the world that nobody is able to differentiate between their new GMOs and plants that have acquired the same targeted mutation naturally or through traditional breeding methods. But at the same time they claim to be able to accurately characterize their own plant varieties by genetic tools, as evidenced by the work performed at the International Union for the Protection of New Varieties of Plants (UPOV). Fortunately, the same methods and tools can be used to differentiate new GMOs from non-GM plants, provided that the political will exists to roll out the appropriate protocols.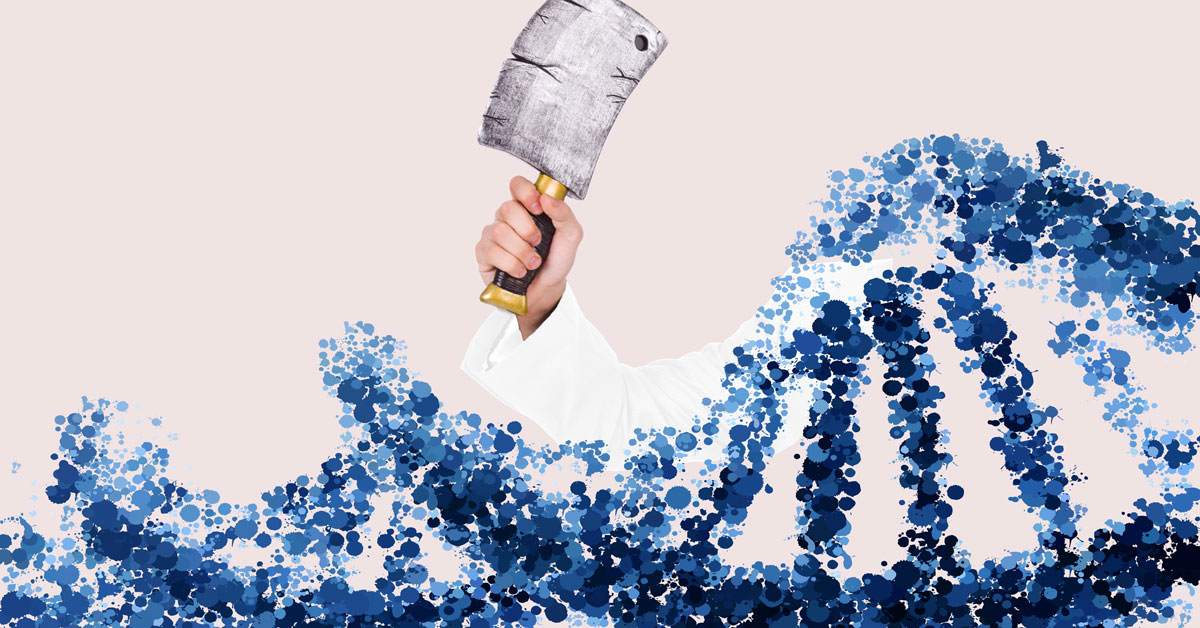 The gene-editing tool known as CRISPR-Cas12a or Cpf1 has been viewed as a better choice than other Cas editing tools because it was believed to be more precise and less prone to making off-target cuts in DNA. But a new paper shows that Cpf1 is not as clean or specific as touted. The researchers employed in vitro assays using a vast collection of synthesized DNA molecules containing variations on the editing site sequence. They found that Cpf1 was highly prone to making off-target single-strand cuts, or "nicks", in the double-stranded DNA molecules. Off-target double-strand DNA cuts were also found, albeit at a lower frequency than the single-strand nicks.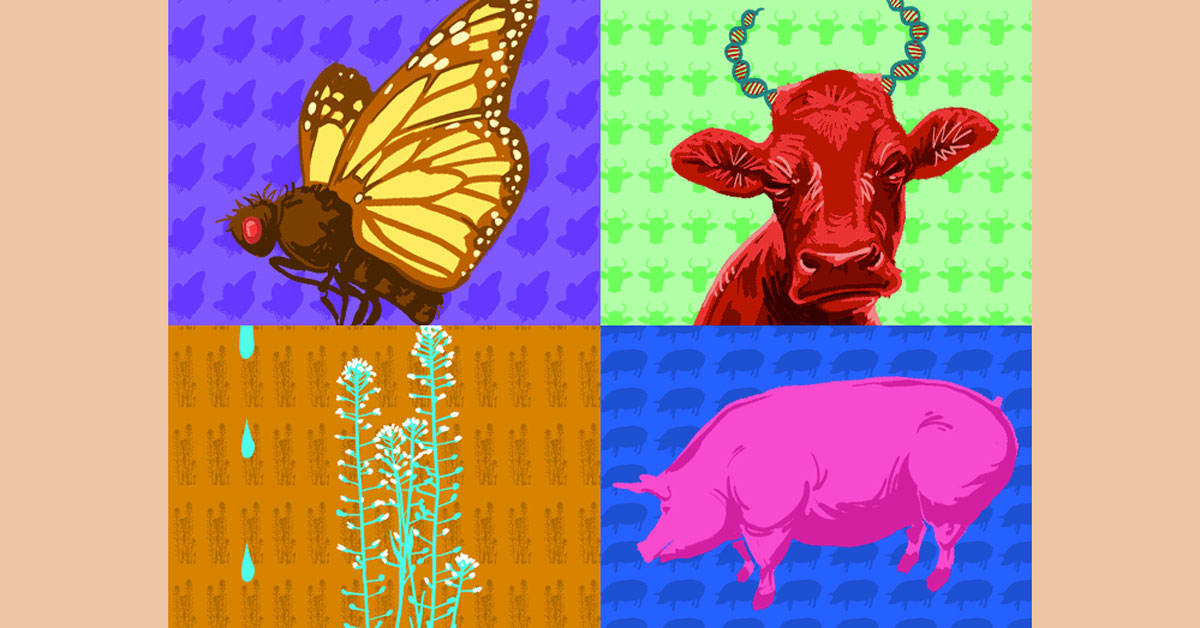 At a time when the GMO lobby's calls to soften regulation around genetically modified organisms (GMOs) are becoming ever more shrill, the research organisation Testbiotech has created a new resource to explain the dangers of weakening the rules. The "Limits to Biotech" resource is understandable for the layperson but also informative for those with more specialist knowledge. It offers ten examples of GMOs that have already gone wrong, as well as GMOs that could present problems in the future, based on their known and unknown properties.
In India, Bt cotton is the most widely planted cotton crop by acreage, and it is hugely controversial. Supporters long touted increased yields and reduced pesticides to justify its pickup. But that argument does not hold up under the first long-term study of Bt cotton impacts in India. The study found that with Bt resistance occurring in one pest and surging populations of non-target pests, farmers now spend more on pesticides today than before the introduction of Bt cotton.
Cotton farmers in Karaikal have asked the district administration to give them passes to carry out work in the fields during the COVID-19 curfew in order to protect the crops from pest attack. Cotton cultivation is taken up on about 1,000 acres in the district. Due to lack of maintenance, which includes spraying of pesticides, during the curfew period, most of them are prone to pest attack. Most of the farmers have cultivated "Bt cotton", a genetically modified crop.
Supporters of Bt cotton have claimed that GM technology has increased cotton yields, reduced pesticide use and has been of enormous benefit to farmers due to increased crop profitability. If we consider Prof Glenn Stone's 2012 paper "Constructing Facts: Bt Cotton Narratives in India", however, it becomes clear that such claims are too often woven from flawed data and studies and merely serve to bolster vested interests.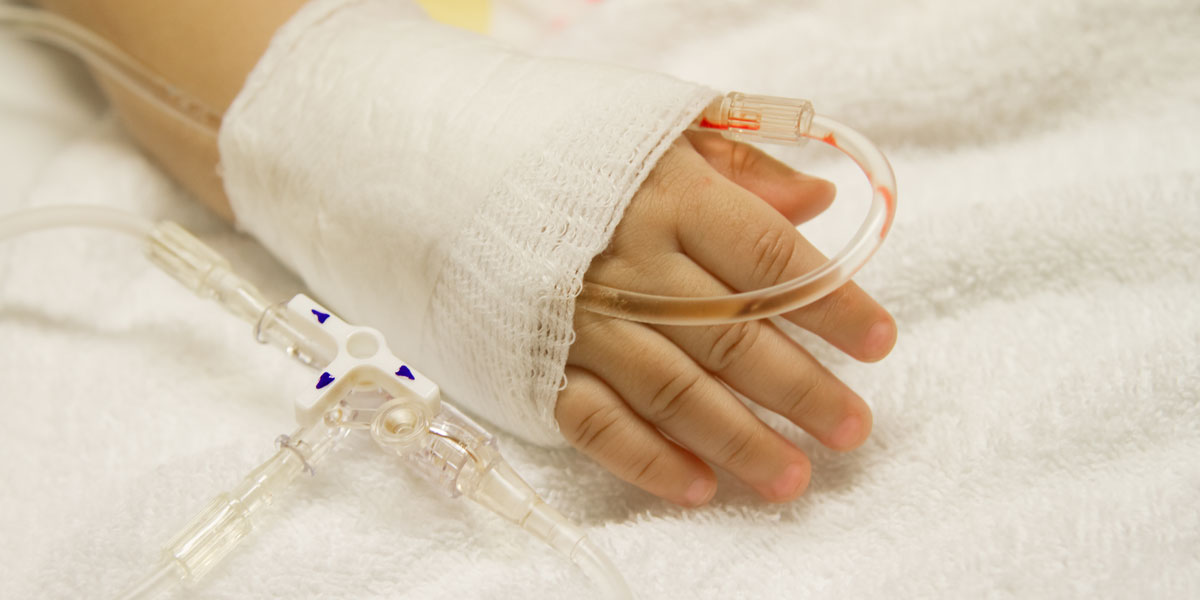 Pregnant mothers living in areas where carcinogenic pesticides have been used are at increased risk of their child developing acute leukemia, according to a new study published in the International Journal of Hygiene and Environmental Health by researchers at the University of California, Los Angeles. The findings are based on a review of pesticide use data in rural agricultural areas of California, where many minority, low-income and farmworker communities live. Glyphosate-based herbicides and and paraquat dichloride were both found to increase the risk of childhood acute lymphoblastic leukemia (ALL) and acute myeloid leukemia (AML).
The once-rare blood cancer lymphoma is now common in humans but also in animals, with dogs, cats, and even cattle being affected. Pesticides – including glyphosate – are a possible risk factor. Pat Thomas reports.
Bayer is reneging on negotiated settlements with several US law firms representing thousands of plaintiffs who claim exposure to Monsanto's Roundup herbicides caused them to develop non-Hodgkin lymphoma, sources involved in the litigation said. The reversal comes as US courts are closed to the public because of the spreading coronavirus, eliminating the spectre of another Roundup cancer trial in the near future.
Bayer has agreed to pay $39.5 million to settle allegations that its Monsanto unit ran misleading ads about the controversial Roundup weedkiller and its potential health risks to humans and animals. As part of the deal, language will be removed from Roundup Weed and Grass Killer's label saying that glyphosate - the product's active ingredient - only affects an enzyme found in plants. Consumers alleged that the chemical attacks an enzyme found in humans and some animals. The settlement comes as Bayer is feverishly working to resolve more than 13,000 lawsuits blaming exposure to glyphosate in Roundup for cancer in users. The company denies glyphosate causes cancer.
The Center for Food Safety (CFS), on behalf of a coalition of farmworkers, farmers, and conservationists, has filed a federal lawsuit against the Environmental Protection Agency (EPA) over its January 2020 re-approval of glyphosate. While EPA defends glyphosate, juries in several cases have found it to cause cancer, ruling in favour of those impacted by exposure. After a registration review process spanning over a decade, EPA allowed the continued marketing of the pesticide without fully assessing glyphosate's hormone-disrupting potential or its effects on threatened and endangered species, according to CFS.
As cocaine production rises, Donald Trump is increasing the pressure to curb it and insisting Colombia should spray its fields with glyphosate again. In remote communities, this revives memories of a dark chapter. Pedro Arenas fights for the rights of people in remote areas of Colombia. When the first glyphosate offensive began in 1994, important food crops like plantains, yuca, and corn were destroyed. "Some of my closest friends had to leave their property because they no longer had a livelihood there," Arenas said. There were also a striking number of illnesses.
One of the world's most widely used glyphosate-based herbicides, Roundup, can trigger loss of biodiversity, making ecosystems more vulnerable to pollution and climate change, say researchers from McGill University. The researchers found that freshwater ecosystems that experience moderate contamination from the herbicide became more resistant when later exposed to a very high level of it – working as a form of "evolutionary vaccination". However, resistance to the herbicide came at a cost of plankton diversity.
Irish Water has joined forces with six other agencies in Co. Mayo to try to find solutions to an ongoing problem with pesticide exceedances in the Newport public water supply. The pesticides glyphosate and MCPA have both been detected at levels that exceed the allowed value under EU and Irish regulations.
The latest annual count of western monarch butterfly numbers at their overwintering sites on California's Pacific coast has revealed a second consecutive tally of less than the critical threshold of 30,000. The group behind the count says that figure may be the tipping point for the species, below which the population decline would accelerate into a downward spiral. This article avoids mentioning the main cause of the catastrophe – the widespread planting of GM glyphosate-tolerant crops over the past two decades, and now the newer generation of GM crops tolerant to additional herbicides. The herbicide sprayed onto these GM crops wipes out milkweed, the monarch larvae's only food.
The US agriculture giant Monsanto and the German chemical giant BASF were aware for years that their plan to introduce a new GMO seed and chemical system would probably lead to damage on many US farms, internal documents show. Risks were downplayed even while they planned how to profit off farmers who would buy Monsanto's new GMO dicamba-tolerant seeds just to avoid dicamba herbicide drift damage, according to documents unearthed during a recent successful $265m lawsuit brought against both firms by a Missouri farmer. The documents, some of which date back more than a decade, also reveal how Monsanto opposed some third-party product testing in order to curtail the generation of data that might have worried regulators.
The inspector general of the EPA is planning to look into whether EPA acted properly when it registered dicamba in 2016 and 2018, as well as review states' labelling used for dicamba in recent years. The Office of the Inspector General (OIG) functions as an internal government watchdog for all the major federal and state agencies. The purpose of the investigation will be to "determine whether the EPA adheres to federal requirements and scientifically sound principles for the 2016 registration and 2018 renewal for the new uses of the dicamba herbicide," according to the OIG. Dicamba herbicides, used on GM dicamba-tolerant crops, have come under fire since their release in 2017 for widespread claims of off-target injury to sensitive crops.
The USDA Fruit and Vegetable Industry Advisory Committee has recommended the suspension of dicamba registration to prevent produce crop harm resulting from off-target movement when the herbicide is applied to GMO dicamba-tolerant row crops. Dicamba's current registration expires in December. The committee recommended that the registration for certain dicamba products not be renewed until research shows that specialty crop producers will not be harmed by off-target movement.
Bayer's takeover of Monsanto has been beset by problems, and now a decades-long dominance of the $4 billion US soybean seed market is under threat from rival Corteva. Bayer said it expects plantings of its GM Xtend dicamba-tolerant soybean seeds to flatline this year for the first time, after three years of strong growth since their launch with an accompanying weedkiller. The trend is driven by farmers wanting to avoid dicamba drift problems.
After wreaking havoc in the US and parts of Ontario, herbicide-resistant waterhemp has arrived on the scene on the eastern side of the Canadian Prairies. Patches of the prolific weed — a cousin to Palmer amaranth — were found in multiple fields in five municipalities in Manitoba last year. In one case, over 30 acres were destroyed to try to get a handle on the weed. Lab tests last year confirmed resistance to Group 2 and Group 9 herbicides (ALS inhibitors and glyphosate) among the waterhemp plants found in Manitoba.
They were the genetically modified cows that would change the dairy industry forever, but then it all went wrong and the experiment ended up in an Australian paddock. Journalists Michael Slezak and Penny Timms report on the gene-edited cattle that were claimed by their developer, Recombinetics, to be examples of "precision breeding" but which unexpectedly turned out to contain antibiotic resistance genes. Prof Jack Heinemann, when interviewed for the article, emphasised the importance of regulation for gene-edited organisms.
ABC has broadcast a program serving as a background briefing on Recombinetics' gene-edited hornless dairy cattle. The ABC program contains some interesting revelations. For example, the reason why Recombinetics targeted Australia appears to be due to their lax regulation of genetic engineering technology, including gene editing.
A socialist biologist explains the links between new viruses, industrial food production, and the profitability of multinational corporations. He writes, "Agribusiness as a mode of social reproduction must be ended for good if only as a matter of public health. Highly capitalized production of food depends on practices that endanger the entirety of humanity, in this case helping unleash a new deadly pandemic. We should demand food systems be socialized in such a way that pathogens this dangerous are kept from emerging in the first place. That will require reintegrating food production into the needs of rural communities first. That will require agroecological practices that protect the environment and farmers as they grow our food."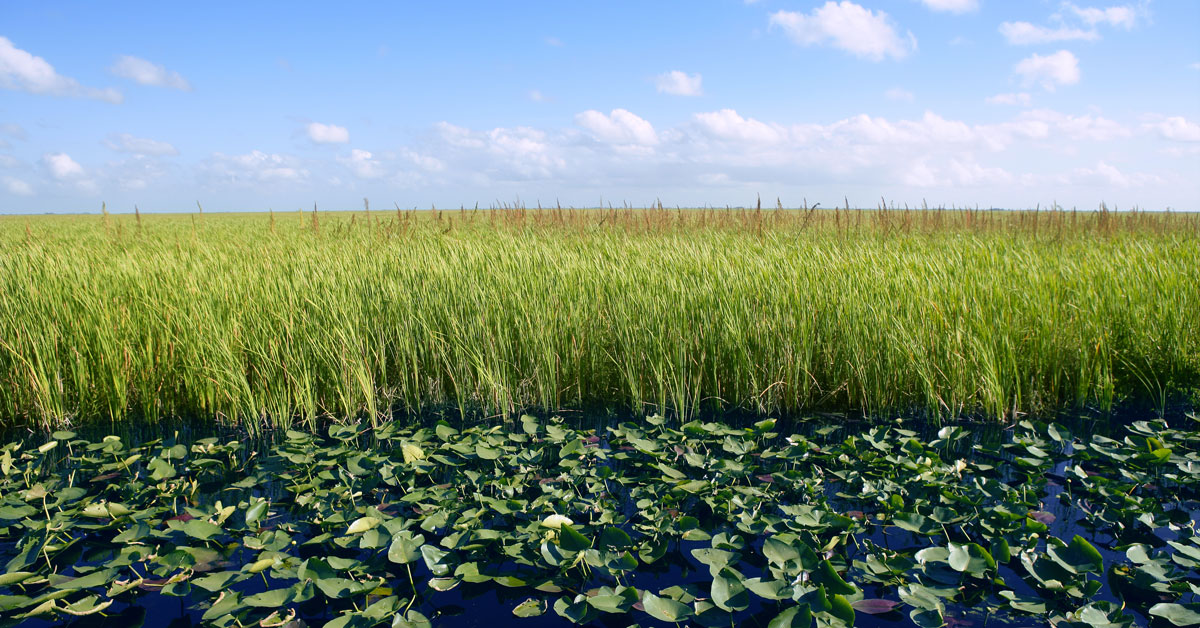 At a time when most people are preoccupied by the corona virus crisis, the Trump administration has proposed to approve genetically engineered crops on national wildlife refuges throughout the southeastern United States. The step will increase use of glyphosate and other pesticides known to harm wildlife.
Plant virologist Dr Safaa Kumari discovered seeds that could safeguard food security in the region – and risked her life to rescue them from Aleppo, Syria. Kumari used natural cross-breeding to produce a bean variety naturally resistant to the fava bean necrotic yellow virus (FBNYV). This and various other viruses, fuelled by climate change, have decimated beans, lentils and chickpeas from Syria to Ethiopia, gradually destroying the livelihoods of low-income populations.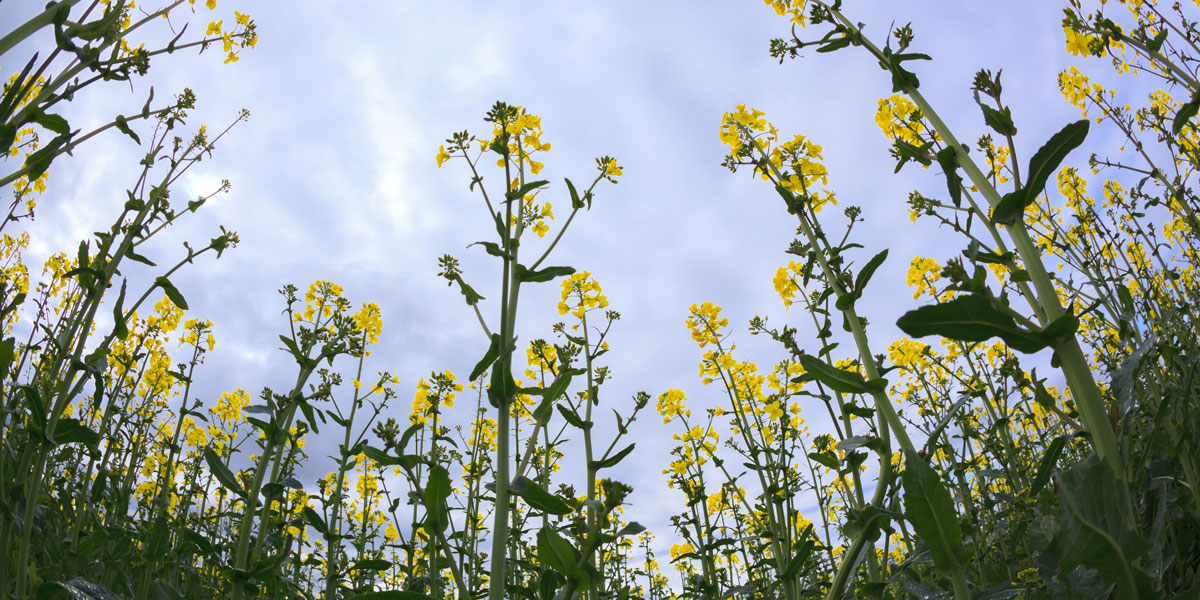 GM canola in Western Australia suffers a price penalty of 7.2% compared with non-GM canola, based on the past five years of price data from two Western Australia receival depots. This is the main finding of a peer-reviewed paper published in 2019 in the Biomedical Journal of Scientific & Technical Research (BJSTR).
In September 2019 the UK-based group Beyond GM partnered with the organic industry association IFOAM-EU to bring together a diverse group of plant breeders and people engaged in issues related to plant breeding to discuss whether there should be limits and boundaries in plant breeding. An article on the Bigger Conversation website details the findings of the meeting and the report based on it. Those findings neatly summarise a major issue facing agriculture and food production: within the EU and in the UK, the agreed policy is that different forms of agriculture – conventional, GM, or organic – must co-exist. Yet no one can work out, or agree on, how this could or should work in practice. Indeed, hardly anyone is even talking about it.
With seed treatment use on the rise, farmers and regulators are becoming hard-pressed to keep track of the rising number of pesticide ingredients added to seeds before planting. As companies bundle more active ingredients together and treat seeds farther upstream from the farm, growers' knowledge of their personal on-farm pesticide inputs is becoming less accurate, a new study found. And they're not alone - US regulators don't have good data on how many pesticides are used in seed treatments, either. The result is that many farmers may be using more pesticides than they realized - and perhaps more than they need - at a time when profit margins are slim and uncertain.
EPA administrator Andrew Wheeler has proposed restricting the agency's ability to use the best available science to protect our health and the health of our planet. But this would limit EPA to questionable data and research produced by the same polluting industries the agency is supposed to be regulating. There are thousands of strong, peer-reviewed medical studies that rely on confidential patient data that cannot be made public by law. Tell EPA to expand rather than restrict its use of these studies so it can implement safeguards that truly protect us and the environment.
LOBBYWATCH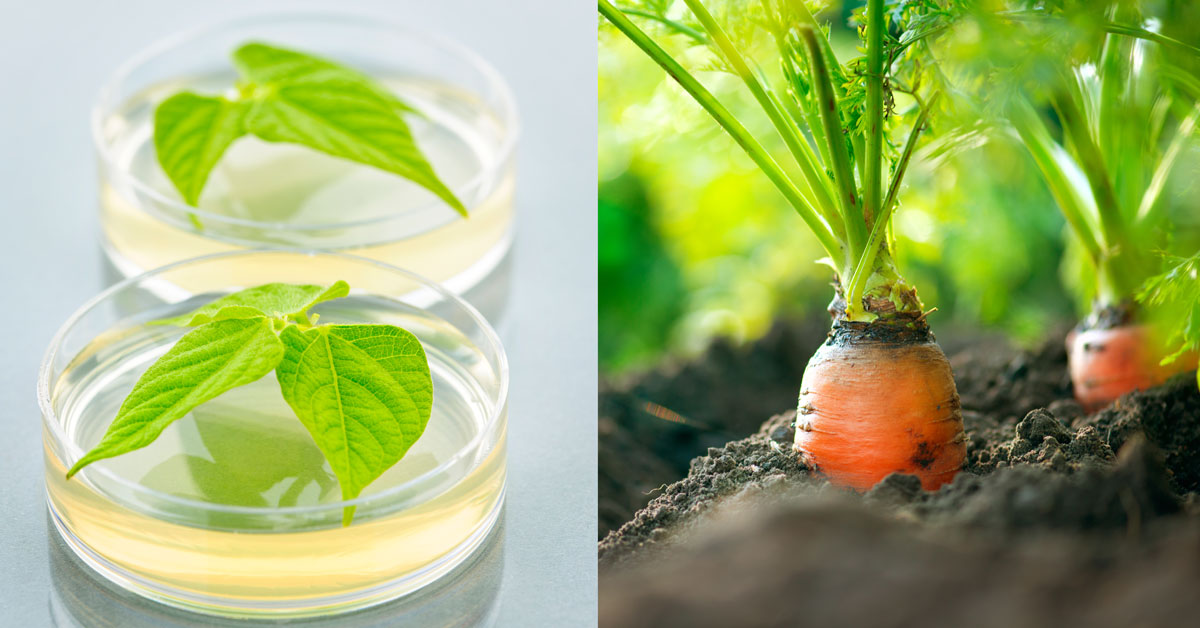 The European Commission's Farm to Fork Strategy aims to make farming healthier and more environmentally friendly – but it might also prove to be a back-door entry point for gene-edited products. A leaked draft version of the F2F Strategy stated that the Commission plans to "assess the status of new genomic techniques under EU law and, if appropriate, follow up by submitting a proposal". This "proposal" would almost certainly be an attempt to change the GMO regulations to allow gene-edited (and possibly all GM) products easier access to market.
Monsanto secretly funded academic studies indicating "very severe impacts" on farming and the environment if its controversial weedkiller glyphosate were banned, an investigation has found. The research was used by the National Farmers' Union and others to successfully lobby against a European ban in 2017. As a result of the revelations the NFU has now amended its glyphosate information to declare the source of the research. Monsanto was bought by agri-chemical giant Bayer in 2018 and Bayer said the studies' failure to disclose their funding broke its principles.
The Bill & Melinda Gates Foundation has donated over $3 billion to agricultural development projects around the world, much of it devoted to developing and promoting patentable seed technologies including GMOs, along with the pesticides that often go with them. To help ease resistance to those products in African countries and elsewhere, the Foundation has spent $12 million on a public relations campaign at Cornell University that uses the name and reputation of the Ivy League institution to promote the pesticide industry's agenda. A new investigation provides an in-depth look at Gates Foundation's conflicts of interests, grants to private companies, and other "moral hazards" surrounding the $50 billion charitable enterprise.
Shetkari Sanghatana, the corporate front group that GMO cheerleaders love to promote as a grassroots Indian farmers' union, is protesting the government's decision to waive Monsanto's trait fee on Bt cotton. GMWatch has published a backgrounder on Shetkari Sanghatana.
Recently the House of Lords "debated" how the UK might regulate genome edited foods post-Brexit. However, the level of debate demonstrated a staggering lack of understanding of genetic engineering, and of new genome-editing techniques in particular. Genome editing was described as something that "merely escalates a natural process" and new genetic engineering technologies were casually lumped together with conventional breeding and natural processes – a tactic the biotech industry sometimes uses to blur any distinction between these and thereby avoid any complicated questions around GE's use and/or regulation.
A global summit on food security is at risk of being dominated by big business at the expense of farmers and social movements, according to the UN's former food expert. Olivier De Schutter, the former UN special rapporteur on the right to food, said food security groups around the world had expressed misgivings about the UN food systems summit, which is due to take place in 2021 and could be crucial to making agriculture more sustainable. His comments followed protests last month over the announcement that Agnes Kalibata, the former Rwandan minister for agriculture, would lead the event, despite her role as president of the Alliance for a Green Revolution in Africa (Agra), which has been accused of promoting damaging, business-focused practices.