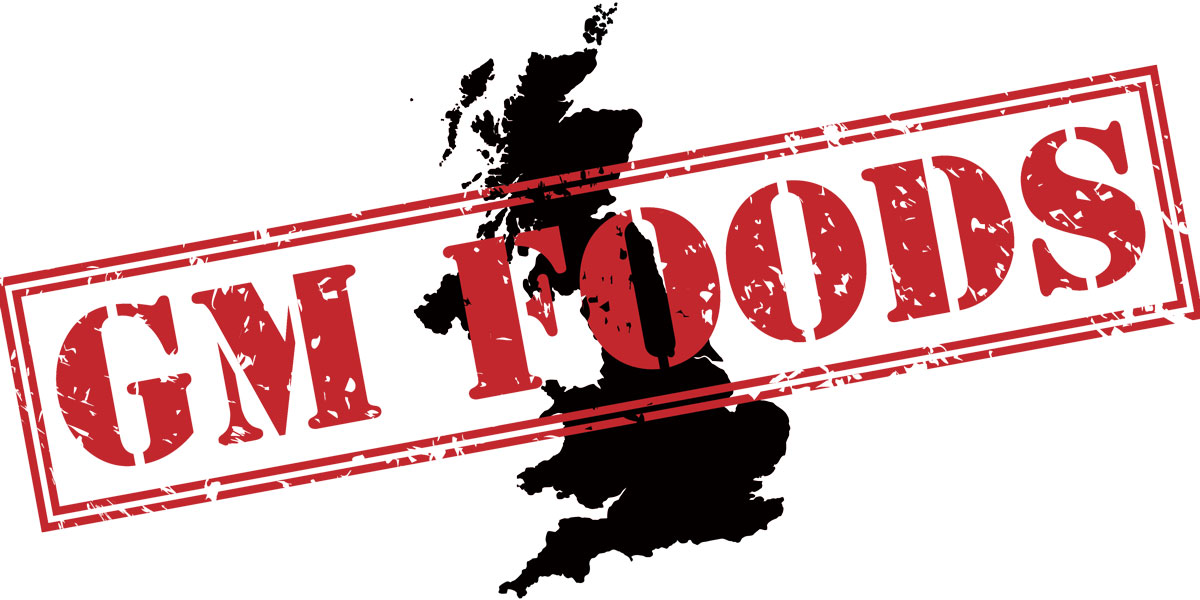 Judging from the high number of media articles drawing attention to the post-Brexit threat of the US's GM foods invading British supermarket shelves, it's clear that the GM food issue is far from dead in the UK. It appears that it was only "sleeping" due to the fact that EU labelling and risk assessment requirements for GMOs, combined with public resistance, have mostly kept GM ingredients from going directly into human food for over two decades. Concerned about the new threat? Here's how to take action.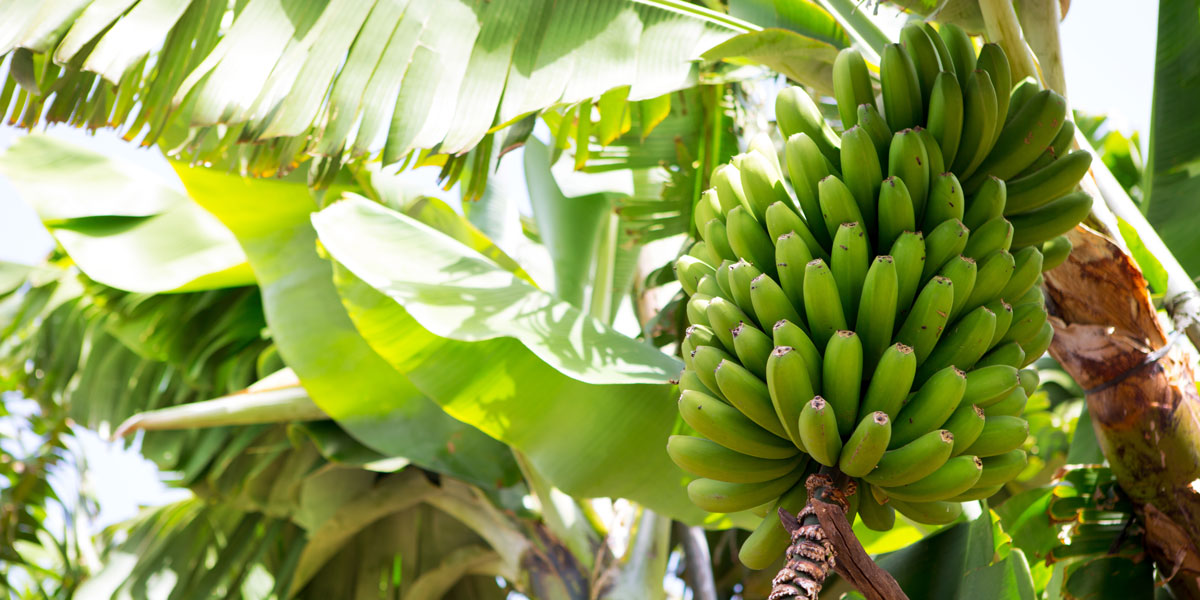 After decades of pro-GMO hype telling us that only GM will save the banana from going extinct due to attack from black Sigatoka disease, non-GMO breeding has produced a variety that is resistant to the fungus. The new variety of banana can be produced using organic and agroecological production methods and is set to become commercially available in France.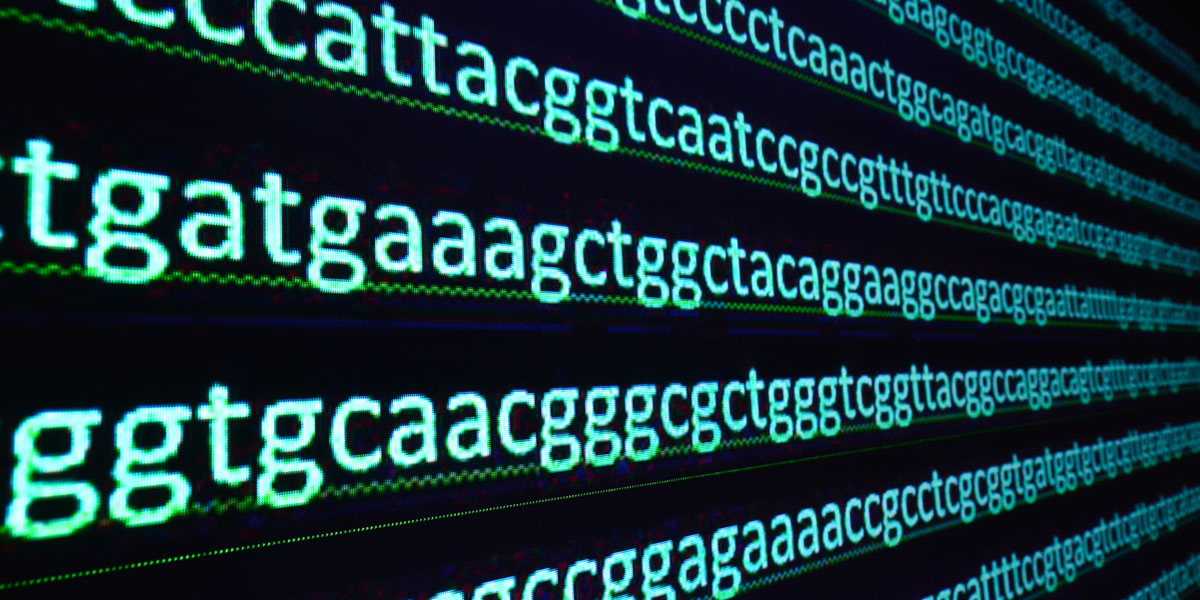 Adding to the list of problems that can occur with CRISPR, a new study shows that when the CRISPR/Cas system was used in a gene editing procedure aimed at inserting genetic material in mice, a high frequency was found of insertions of multiple copies of the DNA molecules used as a template for bringing about the desired gene modifications. The insertions could not be detected using standard PCR analysis – a situation that has led to scientists claiming precision for CRISPR when in fact it isn't precise at all. The lead authors of the study said their findings could have relevance for gene editing across all kingdoms of life, from plants to human cells. They warned that duplications could lead to dangerous mutations, resulting in misshapen proteins. GMWatch points out that this could cause unexpected toxicity or allergenicity in gene-edited foods and crops.
The standard gene-editing tool, CRISPR-Cas9, frequently produces a type of DNA mutation that ordinary genetic analysis misses, explains an article for Independent Science News on the new study (see above story). In describing these findings, the researchers called such oversights "serious pitfalls" of gene editing. In all, the new results suggest that gene-editing is more error-prone than thought and, further, that identifying and discarding defective and unwanted outcomes is not as easy as generally supposed.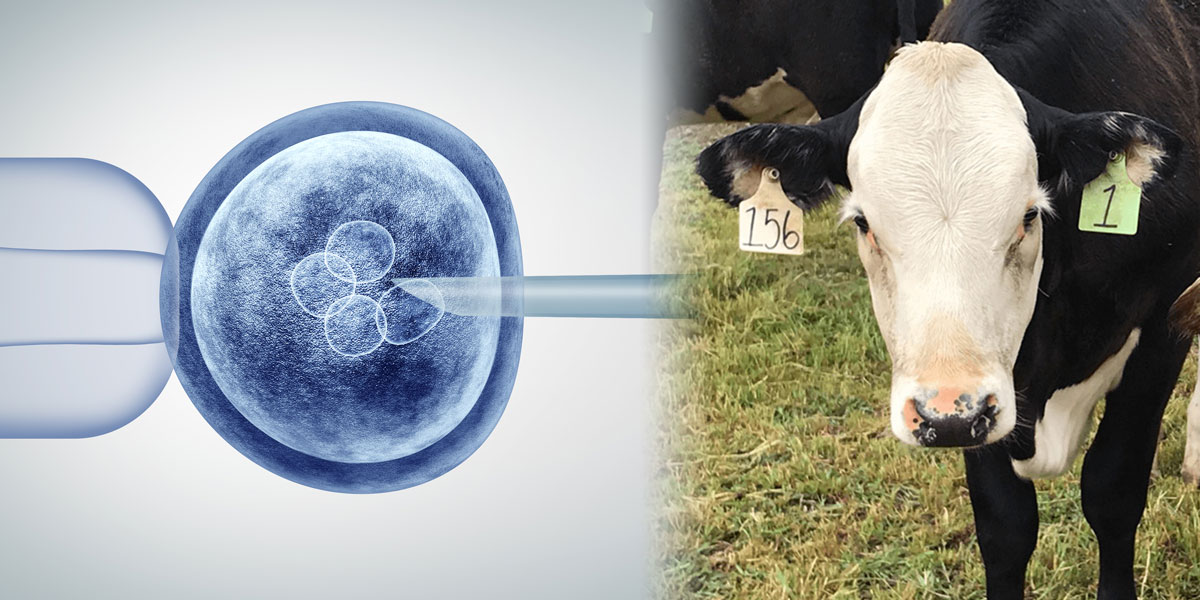 The US Food and Drug Administration (FDA) has issued a strong statement endorsing the need for strict oversight of gene editing in animals in order to protect public health. The FDA's stance is of note because the biotech industry and its supporters have been strongly lobbying governments to forego regulatory oversight of gene-edited animals and plants, claiming that gene-editing makes such precise changes to the genome that oversight is unnecessary. In support of this argument, it has also been claimed that the edits are indistinguishable from alterations occurring in nature. But the FDA's own research, newly published in a peer-reviewed journal, shows that both arguments are false.
Dr Belinda Martineau, developer of the first GMO designed for eating, the Flavr Savr tomato, says blunders with gene-edited hornless cattle, as well as GMO golden rice, show that scientists and regulators must be alert to the potential for unintended alterations caused by gene-editing techniques.
The argument that excessive regulation adversely affects small and medium enterprises (SMEs) does not stand up to scrutiny, according to molecular geneticist Dr Michael Antoniou, head of the gene expression and therapy group at King's College London. The regulatory approval process for new biotech crop varieties is often said to be unduly slow and expensive, presenting an important barrier for biotech SMEs. However, speaking at a recent conference on gene editing and seed rights, Antoniou said that contrary to popular belief, excessive regulation is not the limiting factor for SMEs entering the gene editing market.
GMWatch has added some new papers to its list of scientific research articles with findings that support the need for stringent process-based regulation of gene-edited plants, animals, and foods. Summaries and analyses of the study findings are provided. Recent additions are marked with "UPDATE" and a date, so you can clearly see what's new.
The new EU Health Commissioner Stella Kyriakides recently said her "priority is to gather more information" on gene editing. To this end, she said, "we will be preparing a study on new genomic techniques, foreseen for spring 2021". Clearly, the design and set-up of such a study will be crucial to its outcome. Yet only Brussels-based organisations were invited to participate and the list of invitees shows an enormous bias towards industry interests. Out of 94 organisations invited, more than 70% represent industrial food and farming interests, contrasting with fewer than 12% of NGOs.
Bayer has acknowledged for the first time that lawsuits related to the controversial weedkiller Roundup could force it to sell assets, issue new equity or borrow money at unfavorable terms. In its annual report, Bayer said that it "may incur considerable financial disadvantages" from pending suits as well as future cases from US plaintiffs who say the herbicide causes cancer.
The departure of Bayer Chairman Werner Wenning will turn up the heat on CEO Werner Baumann to resolve the healthcare to agriculture group's legal problems, shareholders say. Janne Werning, in charge of environmental, social and governance issues at Union Investment, said Wenning's departure came at the right time. "Mr Wenning was closely associated with the current difficult situation. It's now essential that Bayer's further strategic positioning is subject to independent oversight," he told Reuters. GMWatch notes that Werner Wenning shaped the strategy (over decades) that led to company's takeover of Monsanto. He was also the CEO Werner Baumann's supporter. So with Wenning gone, the company's massive GMOs and agrochemicals strategy is much more open to question, and so too is Baumann if he tries to persist with it.
Brussels is ready to offer to speed up the approval process for GMOs imported into the EU, as part of a mini trade agreement with Washington. European Commission President Ursula von der Leyen wants to strike such a deal with US President Donald Trump by March 18. POLITICO spoke with four diplomats and three EU officials who said that as part of the deal, the EU could commit to accelerating its system of checks and approvals for GMOs — a system Washington alleges was designed to arbitrarily slow down the approval of crops that compete with EU products. GMWatch notes that this is a dangerous development that could further weaken the already problematic GMO risk assessment in the EU.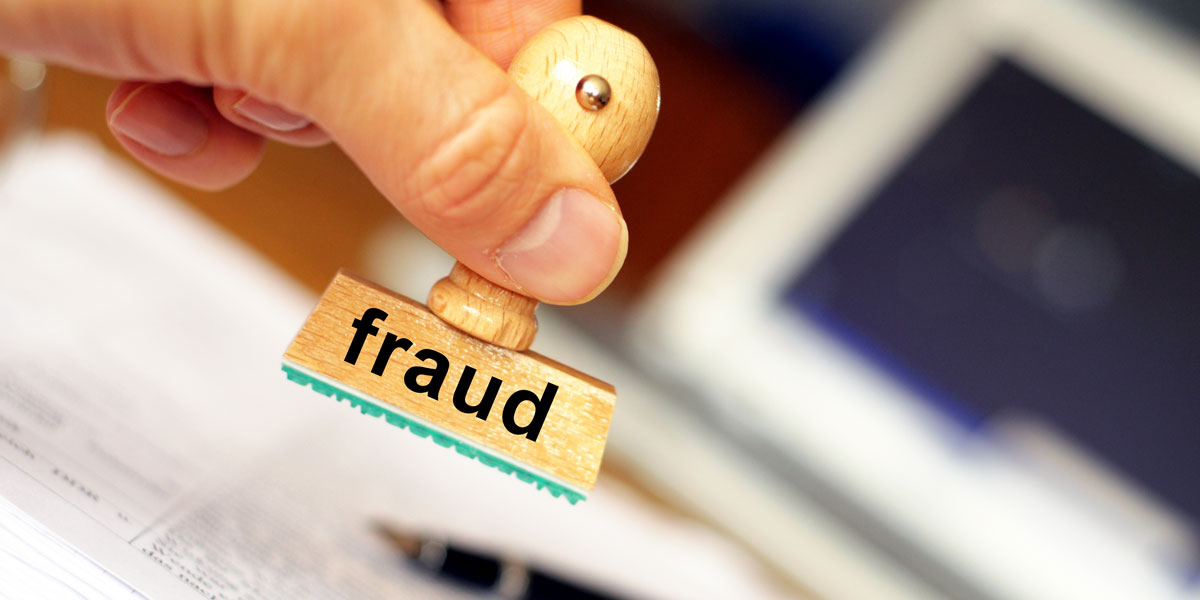 A new report reveals that the Laboratory of Pharmacology and Toxicology (LPT) Hamburg committed fraud in a series of regulatory tests, several of which had been carried out as part of the glyphosate re-approval process in 2017. Even though "Good Laboratory Practice" (GLP) certification is required for such studies, at least 14% of such glyphosate regulatory studies came from LPT Hamburg. The laboratory was caught manipulating GLP toxicity studies by replacing dead animals with live ones, changing tumour findings to "inflammations", and generally distorting the data to please its clients. It is highly concerning that GLP studies are still considered the golden scientific standard by regulatory authorities who seem to believe that cheating under GLP is impossible.
An initial case of fraud in the testing scandal at LPT (see above) was first revealed by the German magazine FAKT, with the help of an undercover employee. After the initial investigation, other employees came forward with new information. In interviews broadcast by FAKT in November 2019, one employee told the magazine of testing fraud: "I not only experienced it, I did it myself. I forged documents; our studies. If the results did not meet expectations, I was asked to improve them. The data that did not fit in were marked so that I could enter on the blank protocol the new values that were given to me."
Commenting on the fraud cases at the German testing laboratory (above), Carey Gillam wrote, "Surely one need not be a cynic to recognize that corporate-funded science is likely to be biased in favor of corporate product approvals – even if that bias might come at the expense of public safety... Regulatory bodies should reform their practices of relying on industry-funded studies, and when fraud is found – be it in the laboratory or in ghostwritten research papers – punishment should be swift and unforgiving."
Prof Christopher Portier has published an analysis of all available animal studies on glyphosate that were of sufficient quality. The paper concludes that glyphosate causes a range of tumours and cancers and that the International Agency for Research on Cancer (IARC) was fully justified in concluding that glyphosate is a carcinogen in lab animals. The paper states, "Had regulatory authorities conducted a full reanalysis of all of the available evidence from the 13 animal carcinogenicity studies as was done here, it is difficult to see how they could reach any conclusion other than glyphosate can cause cancers in experimental animals."
The US EPA has released its decision on glyphosate for the renewal of the registration of the herbicide. The EPA says it "continues to find that there are no risks of concern to human health when glyphosate is used in accordance with its current label". The EPA also says that glyphosate is "unlikely to be a human carcinogen". Dr Charles Benbrook, project coordinator of the Heartland Study on the effects of herbicide spraying on birth outcomes and children's health, commented: "I am flabbergasted at this decision. There is NOTHING - ZERO - in the EPA decision to reduce worker exposures and risks."
Prof Lianne Sheppard served on the US EPA panel that evaluated the agency's assessment of glyphosate for carcinogenic potential. The agency found glyphosate non-carcinogenic. However, Sheppard strongly disagrees with this verdict. She writes, "I was shocked to see that the EPA's approach to distilling the scientific information obfuscated the evidence. I found multiple and clear inconsistencies between the EPA's Guidelines for Carcinogen Risk Assessment and its approach in its glyphosate review. For instance, in interpreting the animal toxicology studies, the EPA dismissed findings from studies that had evidence of a glyphosate response in one kind of statistical test but not in another. That's despite the fact that its guidelines state that a statistically significant finding from either test is sufficient to conclude glyphosate is carcinogenic."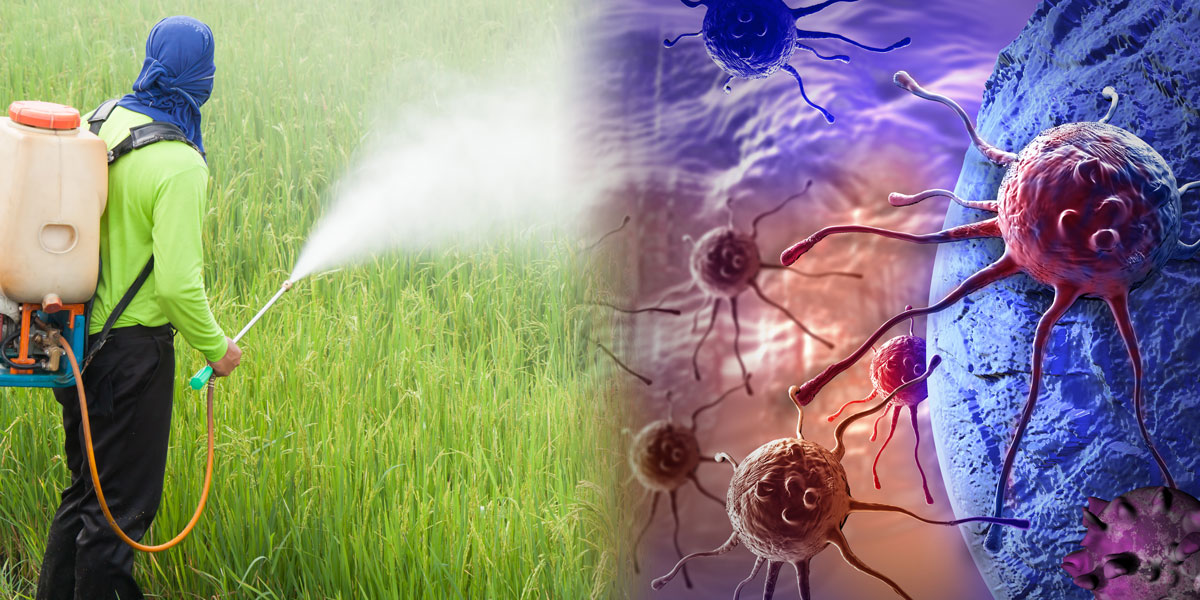 Canadian Agriculture Ministry officials worried that their government's position on the health risks of Canada's most widely used herbicide were "contradictory", following a landmark court ruling blaming glyphosate for causing cancer. The US litigation also triggered a series of emails among Agriculture Canada officials who outlined plans to defend the chemical, according to government records released under access to information laws.
Sonoma State University has announced a new ban on the use of glyphosate herbicides around campus, including Roundup. The new initiative was introduced as a way to increase sustainability and human health on campus.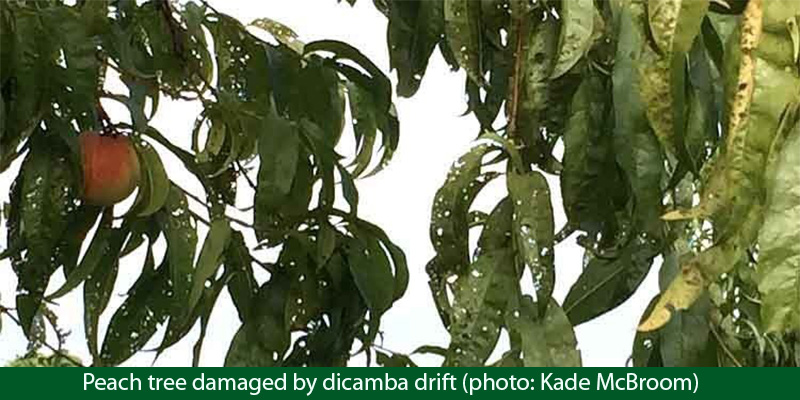 A jury awarded $265 million in punitive damages against Bayer and BASF to a southeastern Missouri peach farmer who argued that weedkiller dicamba that had drifted onto his orchards from other farms growing GM dicamba-tolerant crops and that it had severely damaged his trees. The punitive damages awarded to farmer Bill Bader came a day after the jury awarded him $15 million in actual damages, agreeing with his argument that dicamba had drifted over from other farms and severely damaged Bader Farms, which is one of the largest peach farms in Missouri. Bader's attorneys argued that his trees likely wouldn't survive the dicamba exposure.
While BASF was telling farmers there would be no yield impacts from dicamba drift in 2017, the company was privately telling pesticide applicators that any drift they caused could cause yield loss, according to testimony from Gary Schmitz, BASF tech service regional manager for the Midwest. Schmitz was the first official from BASF to testify in the ongoing trial of the civil lawsuit filed by Bader Farms, the largest peach farm in Missouri.
State agencies that investigate reports about pesticide drift are overwhelmed with complaints about dicamba damaging crops. In Illinois, the number of complaints soared from about 120 in the pre-dicamba era to more than 700 in 2019. In Indiana, it went from about 60 to 200. "We're just running ourselves ragged, just trying to get out there and collect the evidence," says Dave Scott, who's in charge of Indiana's pesticide investigations. But the EPA extended its approval of dicamba a year ago. Now state officials are asking the EPA for help.
University of Tennessee weed scientist Larry Steckel has told farmers and retailers that dicamba herbicide will no longer control Palmer amaranth (pigweed) in fields. These new performance failures represent the first cases of likely dicamba resistance resulting from the GMO dicamba-tolerant Xtend cropping system that topped out at 60 million acres last year.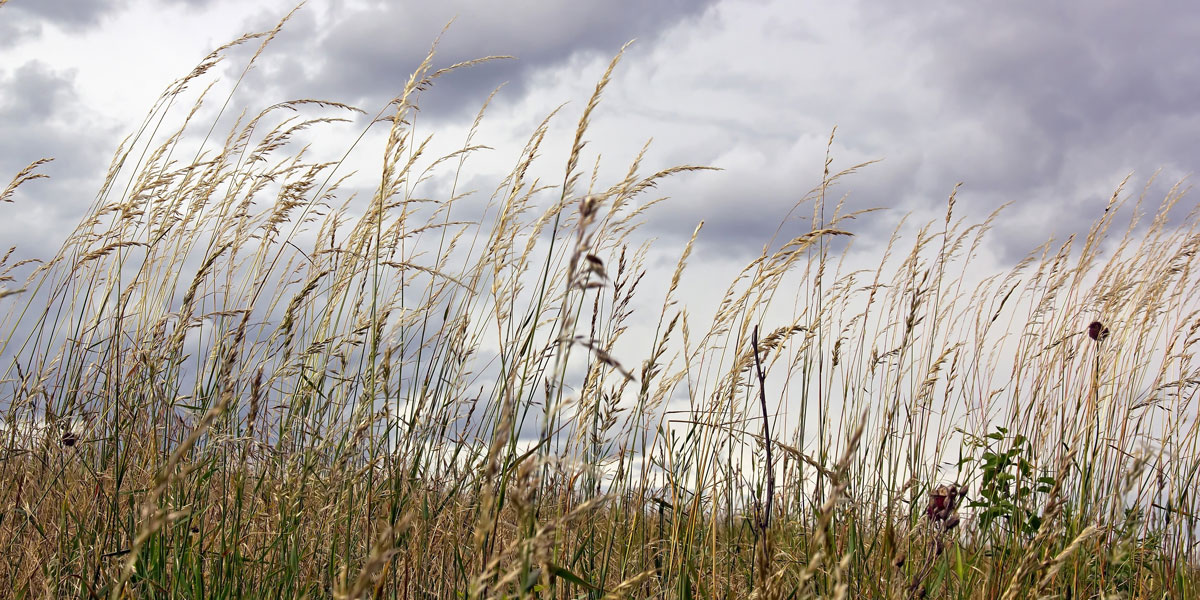 A new peer-reviewed paper published in the international journal Environmental Sciences Europe addresses specific environmental risks associated with genetically engineered (GE) plants that can spread and propagate in the environment. It is the first publication that focuses on on the risk assessment of so-called next generation effects. The review examines unintended effects that were observed in spontaneous hybrid offspring but absent in the original plants. Some of the risks include a higher invasive potential of the GE plants and/or disruption of the associated ecosystems.
Pesticide corporations and trade partners have put immense pressure on the EU to allow residues of certain hazardous pesticides - banned in Europe - to be present in food and feed imports. Facing an endless number of visits, letters and reports, complaints and threats at the WTO by the US, Canada and others, the European Commission dropped its original plan to ban residues of these dangerous chemical substances in imports.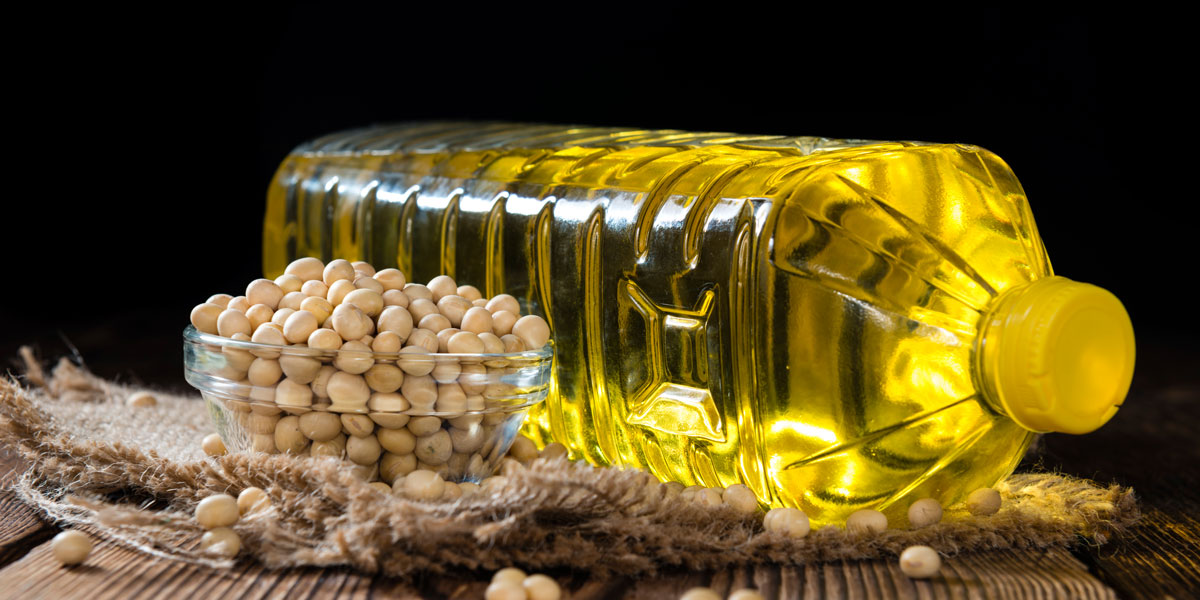 Eating soybean oil has already been linked to obesity and diabetes. Now new research from scientists at the University of California Riverside shows it could also adversely affect neurological conditions like autism, Alzheimer's disease, Parkinson's disease, anxiety, schizophrenia, and depression. The study also debunks advertising claims that the GM low-linoleic acid Plenish soybean, developed by DuPont Pioneer, has a "healthier nutritional profile" when "health" is viewed holistically. The findings showed that the oil from GM low-linoleic acid soy was just as likely to be bad for the brain as the comparator oil – almost certainly from GM Roundup Ready soybeans sprayed with glyphosate.
Despite multiple provincial grants and loans, the company AquaBounty is now offering $10 million in common stock to help cover its costs of growing the first batches of genetically engineered salmon in Prince Edward Island (P.E.I), Canada. "The costs of raising genetically modified salmon just keep increasing but Islanders have already paid a lot through provincial grants and loans. Its hard to make money from a product that no one wants to buy," said Leo Broderick of the P.E.I. Chapter of the Council of Canadians. "We should never have given out one single penny of public funds to support this risky venture."
Vandana Shiva, a pioneer of organic farming in India, is incensed by the 2019 draft law to compulsorily register all seeds used by farmers. She describes farmers' shifts towards organic practices and away from high-input "green revolution" methods and expensive GM Bt cotton seeds. Shiva describes organic farming as "a movement that must grow because there is no other way to farm". She also clarifies the link between farmer suicides and Bt cotton – it is crippling debt.
Chlorinated chicken will not be imported into the UK after Brexit, ministers have said. Ministers have agreed there will be no relaxation of animal welfare standards – effectively ruling out chlorinated chicken. However, government sources cautioned that ministers were not proposing a blanket ban on cheap American food. One pointed out that, while the Tory manifesto talked about "safeguarding high standards of animal welfare" in any deal, it was silent on issues such as GM crops, which are produced on an industrial scale in the US.
The UK's Food and Drink Federation has repeated its pleas that it wants to keep trading ties closely aligned with the EU's after British prime minister Boris Johnson dismissed fears about food standards as "mumbo jumbo" and implied that GM food imports from the US would be allowed. The FDF's chief executive, Ian Wright, said, "The EU market is the largest source of UK food imports and the largest destination for UK food exports.... Introducing friction into those supply chains will have implications for our largest manufacturing sector and for all food and drink consumers."
Nothing symbolises British fears of a standard-slashing US trade deal better than chlorinated chickens. But chicken is only the tip of the iceberg. Despite government claims, five other unpleasant foods could make their way to British menus as part of a UK-US trade deal (GM food is among them).
In the UK, Topshop has launched eight new styles of jeans with eco-friendly selling points. The new brand uses organic cotton grown without the use of synthetic fertilisers, pesticides or GMOs.