There has never been a more important time than now for us to alert the world to the impacts of GMO crops and the toxic pesticides that come with them. But this year we have lost crucial core funding. This means your support is absolutely critical to our survival. Please donate now to power our hard-hitting global news and analysis and to counter the deceitful propaganda of the biotech industry. A regular donation is particularly helpful, but any contribution at all will help keep us delivering. So please give today! And a big thank you to all those who already have. We really appreciate your support. We couldn't do any of this without you.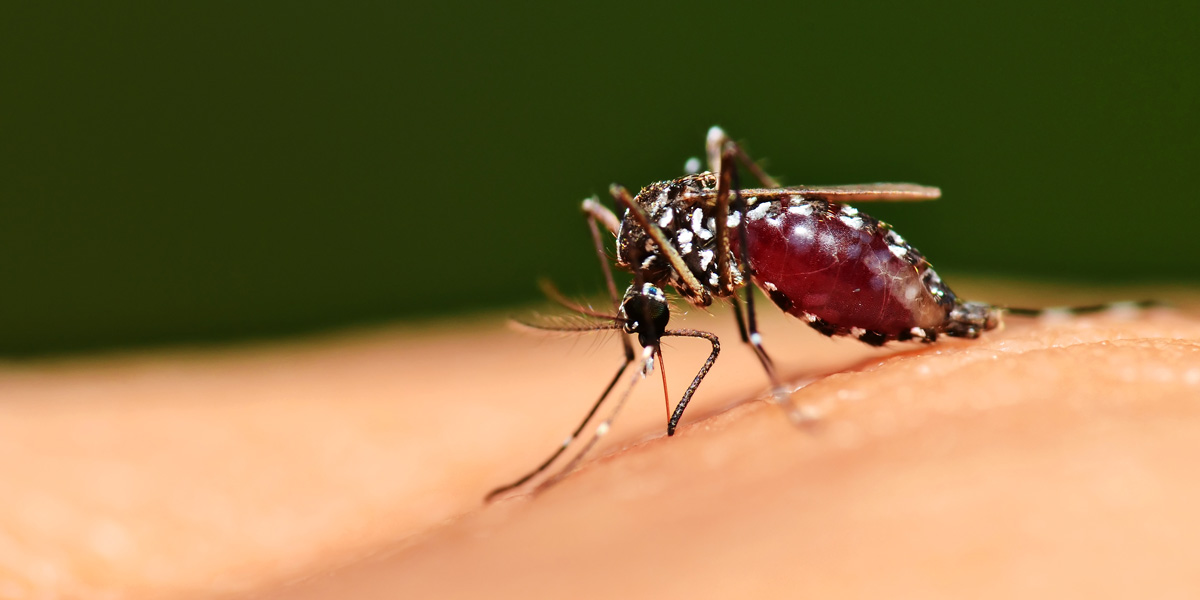 GM mosquitoes produced by the biotech company Oxitec (Intrexon) have escaped human control after trials in Brazil, according to a scientific publication. They are now spreading in the environment. The yellow fever mosquitos (Aedes aegypti) are genetically engineered to make it impossible for their offspring to survive. After release they were supposed to mate with female mosquitos of the species which transmit infectious diseases, such as Dengue fever, to diminish the natural populations. However, research shows that many offspring of the GM mosquitos actually survived and are spreading and propagating further.
The Wolbachia bacteria has successfully suppressed dengue fever-carrying mosquitoes in a trial, but more work is needed to understand how the insects move to infest new areas. This approach to mosquito population reduction is non-GM and provides a balance to the hype generated over GM and gene drive mosquitoes.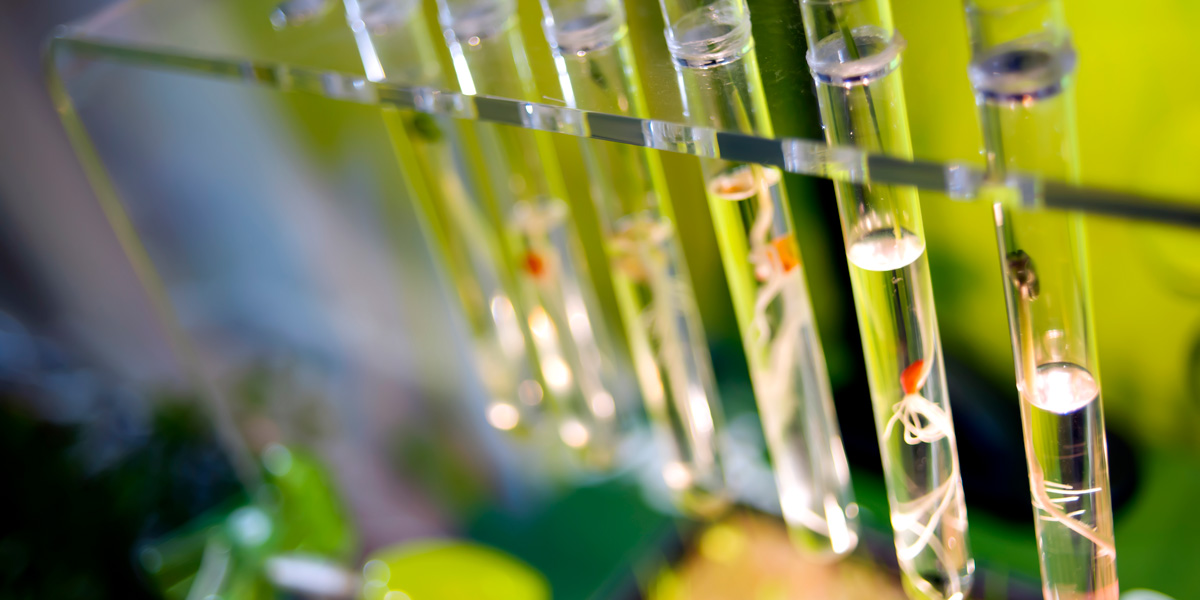 Some members of the outgoing EU Commission and the agbiotech lobby want the regulations governing genetically modified crops and foods relaxed or scrapped to open markets for gene-edited products. But this goes against the science underpinning the technology and could put the public and environment at risk, writes Dr Michael Antoniou.
New research published by officials of the US Food and Drug Administration (FDA) has discovered that foreign DNA can become inadvertently introduced into the genomes of gene-edited animals. Gene-editing techniques are widely considered to be more precise than older GM techniques. But the new FDA research shows that foreign DNA can become inadvertently incorporated, in this case unbeknownst to the developer. The findings are a blow to the argument that gene-editing should not be subject to regulation and represent a vindication of the EU approach, to regulate gene-edited organisms as GMOs. GMWatch has published a commentary on the findings.
Brazil had planned to develop the first-ever herd of genetically dehorned dairy cows. But now those plans are shelved, at least for now.
Former GMO developer Dr Belinda Martineau says we're not ready to bring gene-edited products to market when our understanding of unintended effects is still evolving. As one who witnessed first-hand the arguments for the supposed "precision" of GM techniques from the first generation of GMOs, Martineau is unconvinced by gene-editing promoters' use of these arguments once again to describe the new GM techniques, given what we already know about unintended effects.
A new report from Friends of the Earth and Logos Environmental reveals that the use of gene editing in farm animals poses risks to human health, the environment and animal welfare. The report comes on the heels of research by the FDA showing that gene-edited hornless cattle have unexpected antibiotic resistant genes, despite researchers' original claims that they did not contain any genetic errors. This new report sheds light on the unintended consequences of gene editing and considers the implications for US regulations.
Beyond GM's day-long roundtable, convened in June 2019 in London, and co-hosted with Compassion in World Farming, brought together people with a wide range of views to discuss gene-edited animals. While there was plenty of disagreement, the areas of agreement are surprising, including that the regulation of gene editing is important for consumer confidence and protection.
One year after a landmark European Court of Justice (ECJ) judgment that the EU's GMO rules should apply to new genetic engineering techniques, industry groups and the US Government are keeping up pressure on the European Union to deregulate, with implications for food and biosafety, as well as consumer choice.
The argument that new methods of genetic engineering are cheaper than previous techniques and could therefore be used by smaller companies is often put forward in the debate on genome editing being introduced into breeding. However, the proponents of this argument fail to mention that the processes for using tools such as CRISPR/Cas9 and plants and animals derived therefrom can all be patented.
Biotech developers in the EU are lobbying hard to rewrite or remove regulations intended to protect consumers and the environment. With a little "help" from the White House and – thanks to an apathetic mainstream media  – a lack of public awareness, they could succeed. Tied up in a pretty bow of feeding the hungry and fighting climate change, their argument boils down to this: there are no limits to what genetic engineering can do in any sphere, including food and farming, and there should be no regulatory limits to hold them back.
Any attempt to exclude the so-called new plant breeding techniques from the GMO legislation would deal a severe blow to consumers, farmers and processors, according to the EU organic farmers' movement (IFOAM). "If new genetic engineering techniques would be out of the scope of the EU legislation on GMOs, it would lead to the release of genetically modified organisms in the environment and the food chain without assessment, prior authorization and traceability," IFOAM said.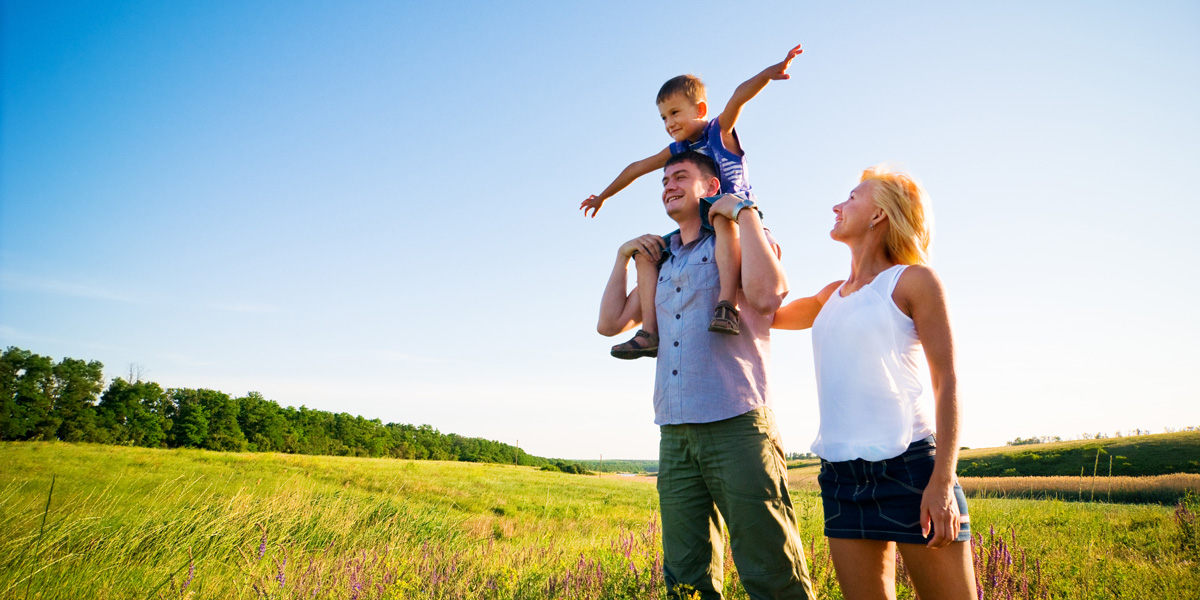 The European Court of Justice (ECJ) ruled in 2018 that gene-edited plants are GMOs and fall under the EU's GMO Directive, which requires safety checks and labelling. The ECJ's ruling has been derided by the agbiotech lobby and scientists whose careers focus on plant genetic engineering as anti-science and absurd. But this interpretation fails to appreciate how EU law works, writes legal expert Kathleen Garnett of Wageningen School of Social Sciences in a new peer-reviewed article. Garnett points out, "The purpose of EU environmental legislation is first and foremost 'to protect human health and the environment', not to incentivize science."
For many years leading European food retailers have been following a strict non-GMO policy. Retailers are the parties most concerned when it comes to GMO regulation. For them, the proper implementation of the European Court of Justice (ECJ) ruling that certain gene-edited plants are GMOs is crucial, writes Heike Moldenhauer of the non-GMO industry association VLOG.
A year on from the European Court of Justice ruling that certain gene-edited plants are GMOs and must be regulated as such and labelled, the German Farmers' Association (AbL) and the Interest Group for GMO-Free Seeds (IG Saatgut) have welcomed the decision. Annemarie Volling of the German Farmers' Association said the ruling "creates legal certainty for GMO-free producers and strengthens the precautionary principle". The ruling also ensures that GMO-free production can continue.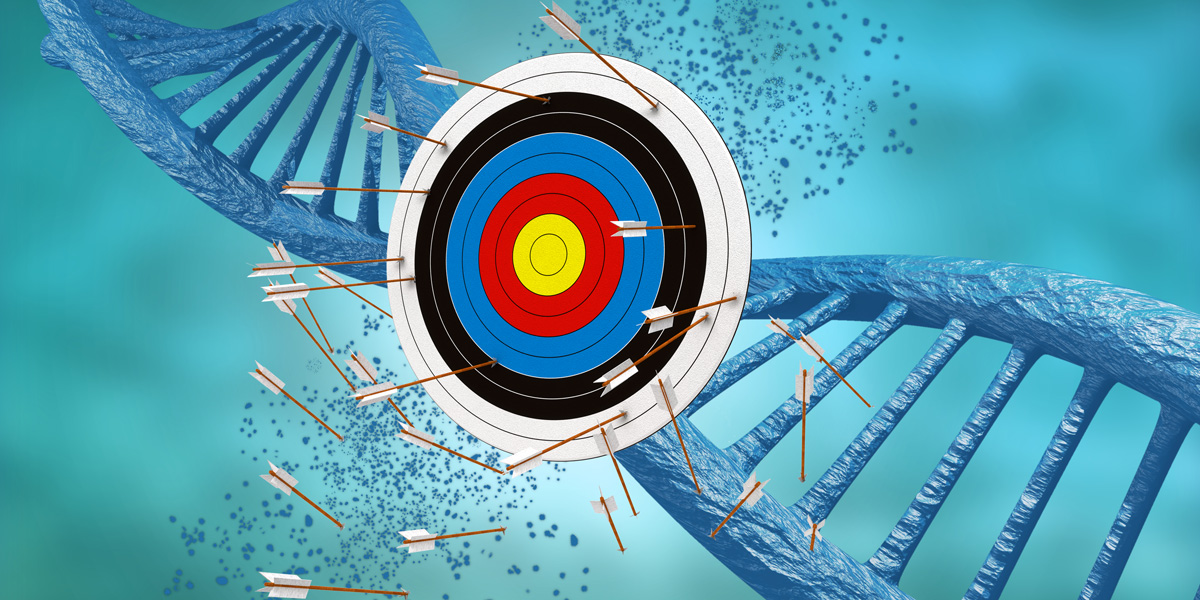 A scientific review addresses the problematic tendency of CRISPR gene-editing tools to cause off-target mutations (damage to DNA) and asks if this is a concern when it comes to developing gene-edited plants. The authors state that "a lot more research is needed" to figure out the extent of CRISPR's unintended effects in plants. They suggest that the problem of CRISPR-induced off-target DNA damage can be solved by precisely targeting the initial "edit" to the desired location in the organism's DNA. However, GMWatch points out that this won't solve another problem with CRISPR – the unintended effects of on-target edits. These effects result from the cell's DNA repair process after the CRISPR has performed its "editing" function. Genetic engineers have no control over them.
In a remarkably honest article that discusses the limitations and problems with CRISPR gene editing, medical researcher Dr Elinor Hortle writes that she doesn't think much of the "scissors" metaphor for CRISPR, given the technique's propensity for off-target effects and the many unknowns involved in manipulating genes within complex biological systems. Instead she prefers the metaphor of "malware that can search for any chosen 20-character line of code and corrupt it".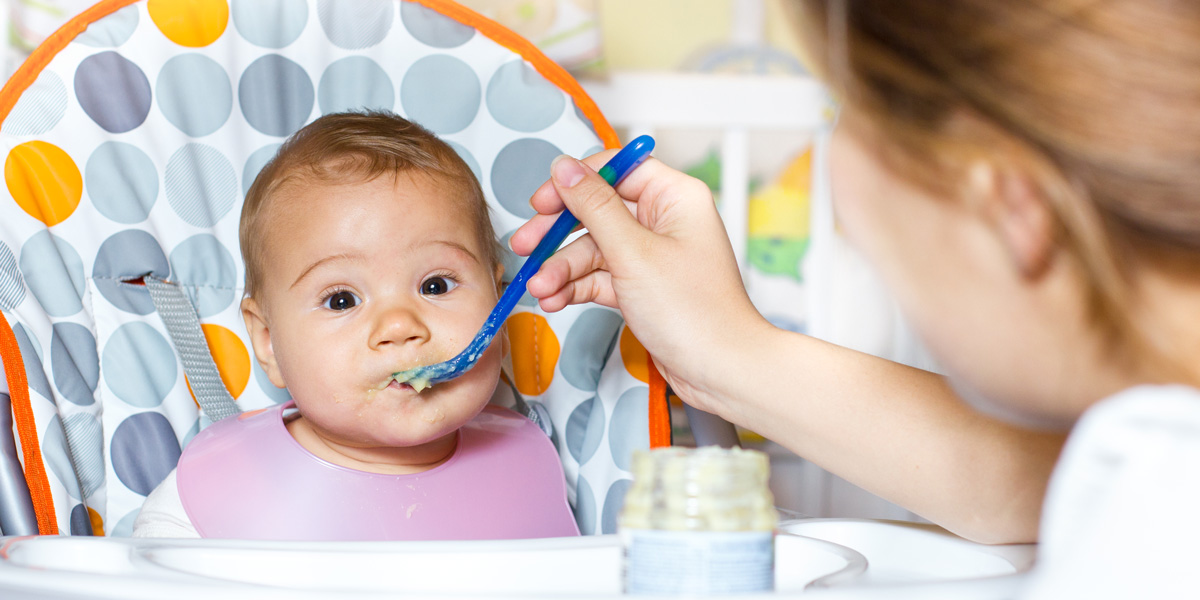 EU governments are being held back from testing imports of soybeans and rapeseed from North America for new types of GMOs because the European Commission has failed to develop testing methods. This is putting our food and farming at risk. According to research, EU governments are currently unable to test food and feed imports for new types of GM foods due to the lack of EU testing protocols. In 2017 the European Commission's food safety branch – DG Sante – blocked research into the testing of these GMOs, meaning soybean and rapeseed from North America containing illegal GMOs could enter the EU.
On the one-year anniversary of the European Court of Justice ruling, the Greens/EFA group in the European Parliament called on the EU Commission to take meaningful action to get GMOs developed with "new GM" techniques assessed, traced, and labelled. The group has published their letter to the Commission, which states, "Despite having had a year in which to act, the Commission has failed to take meaningful action to implement this important ruling."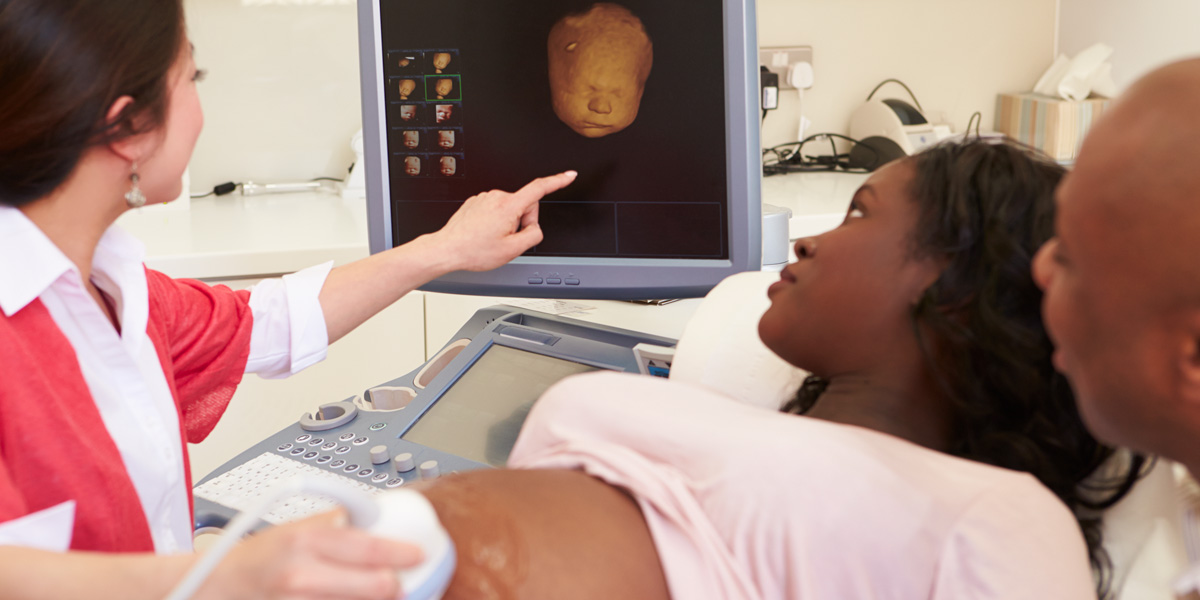 The International Federation of Gynecology and Obstetrics (FIGO), the only global organisation representing obstetricians and gynaecologists, wants glyphosate phased out worldwide. FIGO said their statement regarding glyphosate "reflects a review of literature and a Precautionary Principle. This principle implies that there is a social responsibility to protect the public from exposure to harm, when scientific investigation has found a plausible risk."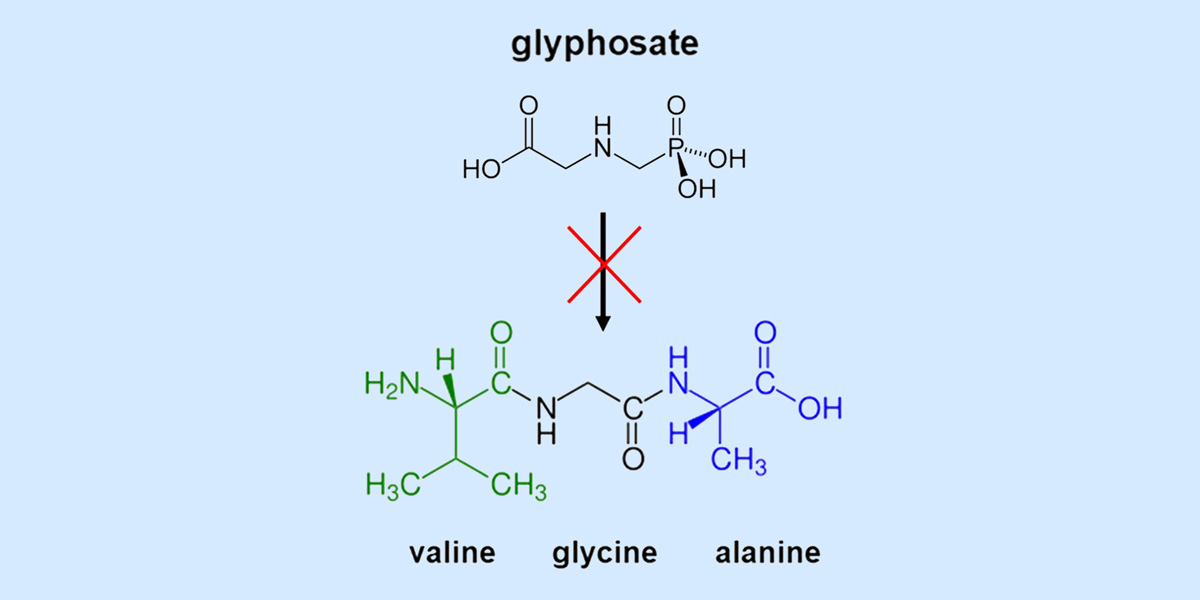 New research has put to rest a theory that claimed to explain an important pathway by which the weedkiller chemical glyphosate has toxic effects on the human body. The theory has been promoted over several years by researchers who claimed that glyphosate substitutes for the amino acid glycine in the proteins that make up our body tissues, causing protein misfolding and toxicity. This hypothetical substitution was said to lead to an array of human diseases. The new research subjected human breast cancer cells to treatment with glyphosate to see if the chemical does substitute for glycine. The results showed that it did not. Lead researcher Dr Michael Antoniou said, "We hope our study will help focus researchers' attention on other aspects of glyphosate's safety that are better supported by experimental evidence, such as its impact on reproduction, development, cancer, and microbiomes, especially of the gut."
In the US, monarch butterfly numbers have declined by 80-90% in the last two decades. The decline is largely due to glyphosate herbicides sprayed on GM herbicide-tolerant crops wiping out the monarch larvae's food, milkweed. To help the monarchs survive, people and organisations have been planting milkweeds. But as milkweeds have increased in recent years, monarch numbers have continued to decline. Now new research shows that the milkweeds planted in farmland areas are contaminated with pesticides, including toxic neonicotinoids, that might harm the butterflies.
At least half the US soy crop comes from seeds coated with insecticides and fungicides. These chemicals infuse the plants as they emerge, protecting them from damage by insects and fungal pathogens. At least, that's the pitch to farmers: Spend extra for treated seeds, and enjoy higher crop yields in return. But according to a new meta-analysis, the bargain isn't paying off. The research shows that while economic gains for farmers are vanishingly tiny, the potential ecological risks are high.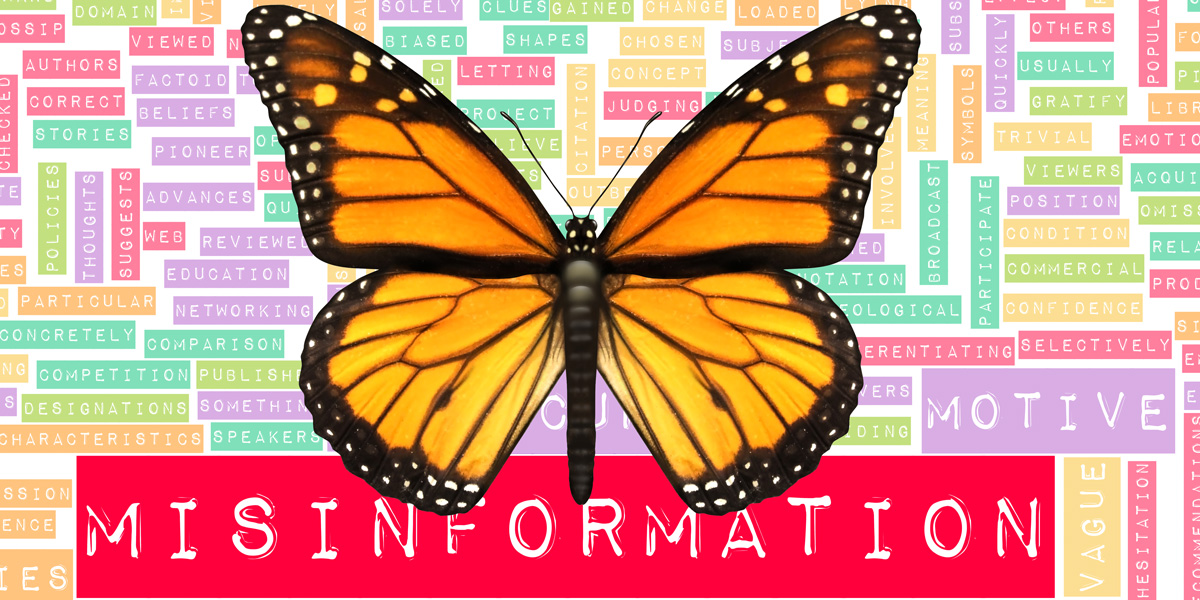 A new peer-reviewed article debunks a study that used museum specimen data to exonerate glyphosate-tolerant GM crops from blame for the catastrophic decline of the monarch butterfly in the US. The article, which calls the bias in the study "overwhelming", adds to previous criticism from other experts.
Two farmers have filed a proposed class-action lawsuit against Monsanto and Bayer on the use of Roundup weedkiller. The action was filed by Halifax law firm Wagners on behalf of proposed representative plaintiffs David Mitchell and Gretta Hutton. The claim alleges Mitchell and Hutton were diagnosed with non-Hodgkin lymphoma after using Roundup.
The US Environmental Protection Agency (EPA) has said it will no longer approve warning labels that say the herbicide glyphosate causes cancer, calling the statement "false and misleading". The ruling is a boost to Monsanto and its German parent company Bayer, which has been battered by a wave of lawsuits over its flagship weedkiller sold under the trade name Roundup.
California has no plans to change its rule that certain products containing the herbicide glyphosate require warnings to consumers that it could cause cancer, despite EPA saying the regulation misleads the public. State officials declared glyphosate a carcinogen in 2017 and added it to California's Proposition 65 list, which requires warnings on consumer products if they pose a health risk.
A US federal judge has slashed the punitive damages a jury ordered Monsanto to pay to cancer victim Edwin Hardeman from $75 million to $20 million, despite the judge's description of Monsanto's conduct surrounding questions about the safety of its Roundup herbicide as "reprehensible". Judge Vince Chhabria wrote in his ruling that the "evidence presented at trial about Monsanto's behaviour betrayed a lack of concern about the risk that its product might be carcinogenic".
Home Depot has been hit with a proposed class action in California federal court over sales of Monsanto's weedkiller Roundup, saying the retail giant fails to warn of its cancer risks. Plaintiff James Weeks said that the warning on Roundup's labelling gives the false impression that its only risk is eye irritation when its active ingredient glyphosate is known to have links to cancer. Weeks also filed a similar complaint against the retailer Lowe's.
One year after taking over Monsanto in a US$63 billion gamble, the payoff for German chemical giant Bayer is in question as it battles a massive wave of cancer lawsuits over its flagship glyphosate weedkiller. The number of plaintiffs claiming glyphosate herbicide (Roundup) made them sick grew by early July to 18,400, up 5,000 on April's total. In early cases, California juries found for plaintiffs, agreeing that their cancer, non-Hodgkins lymphoma, had been caused by glyphosate products. In post-trial revisions, judges have stopped short of overturning those jury verdicts while reducing damages awards.
Since 2014, the Israeli military has used crop-dusting planes to spray herbicides along the boundary of the Palestinian territory of Gaza. It has long razed agricultural and residential land along the so-called "buffer zone" to increase its soldiers' field of vision. The unannounced spraying of herbicide takes place inside Israel when winds blow the toxins into Gaza. The three herbicides used are glyphosate (brand name Roundup), osyfluorfen (Oxygal) and diuron (Diurex). There's more information in a separate article.
In a peer-reviewed article, the toxicologist Dr Peter Clausing examines the campaign for a ban on the pesticide glyphosate and assesses both regulatory failures and civil society efforts to advocate for the right to health. Dr Clausing concludes, "In relation to glyphosate's reapproval, EU authorities either ignored or distorted recommendations and requirements laid down in their own guidance documents."
This spring EPA issued its Proposed Interim Registration Review Decision, in which it reaffirmed its mis-classification of glyphosate as not likely to cause cancer. The National Resources Defense Council (NRDC) has submitted extensive scientific and legal comments telling the EPA why its proposal is unsafe, unhealthy, and unlawful.
Germany has said it will phase out the weedkiller glyphosate because it wipes out insect populations crucial for ecosystems and pollination of food crops. The chemical, suspected to cause cancer in humans, is to be banned by the end of 2023 when the EU's approval period for it expires. Biologists have sounded the alarm over plummeting insect populations. "What harms insects also harms people," said environment minister Svenja Schulze, of the Social Democrats, who warned of a future when fruit could become a luxury. "What we need is more humming and buzzing," added Schulze, stressing that "a world without insects is not worth living in".
A new scientific paper finds that there are 72, 17, and 11 pesticides approved for outdoor agricultural applications in the USA that are banned or in the process of complete phase out in the EU, Brazil, and China, respectively.
Montreal plans to ban the use of glyphosate herbicides by the end of the year to protect public health.
Several French mayors have issued anti-pesticide orders out of precaution, putting pressure on the government, which has launched a public consultation on safety distances for the application of plant protection products. The anti-pesticide orders around housing areas are being emulated by an increasing number of French local authorities.
On 4 July at a plenary session the London Assembly adopted a Motion calling on Mayor of London, Sadiq Khan, to initiate a plan to end the use of glyphosate on the Greater London Authority (GLA) Estate and calling on all London boroughs to cease the use of glyphosate on council property as soon as possible.
LOBBYWATCH
Monsanto has employed shadowy networks of consultants, PR firms, and front groups to spy on and influence reporters. And all of it appears to be part of a pattern at the company of using a variety of tactics to intimidate, mislead and discredit journalists and critics, writes investigative journalist Paul D. Thacker.
In 2015, the World Health Organization's cancer research arm, the International Agency for Research on Cancer, classified glyphosate, an active ingredient in the herbicide Roundup, as a "probable carcinogen". Over the last four years, Republicans in Congress have pushed to defund the IARC, casting their defence of the chemical as a quest on behalf of small American farmers. But according to a recently disclosed trove of documents, the ongoing political assault on the IARC was scripted in part by Monsanto.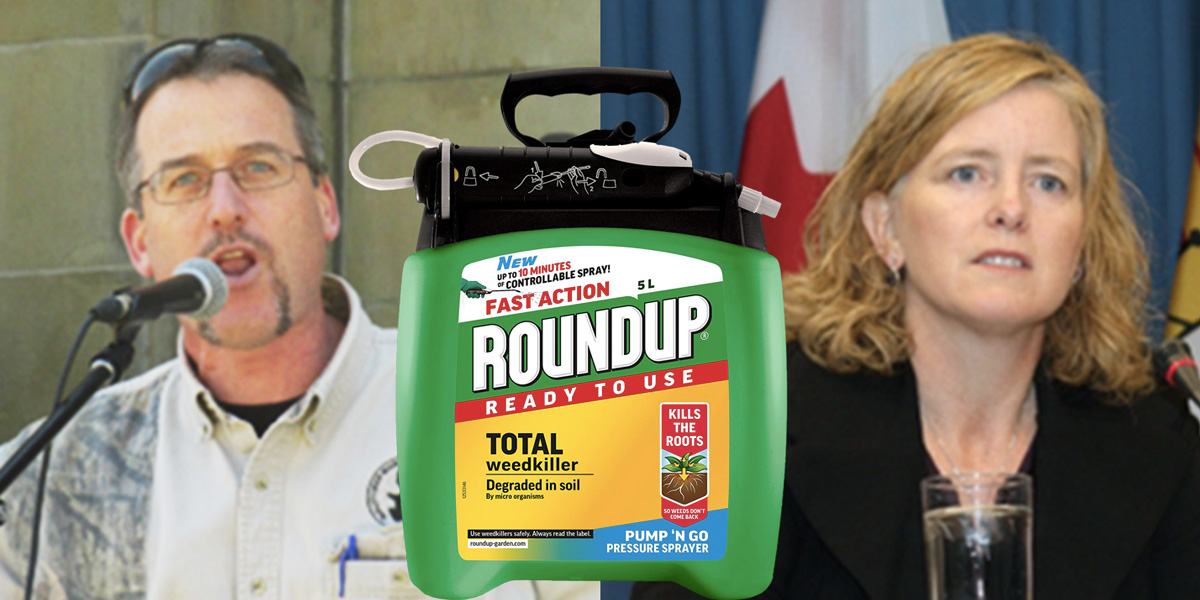 Wildlife biologist Rod Cumberland has been fired from the Maritime College of Forest Technology (MCFT) in New Brunswick, Canada. The college listed several reasons for his dismissal. But the college's former director, Gerald Redmond, says the real reason was Cumberland's critical stance towards the use of glyphosate herbicides in forestry. "There is no other explanation," Redmond said. Redmond was also fired from his teaching post at the same college within hours of publicly linking Cumberland's dismissal to glyphosate. In 2015 New Brunswick's chief medical officer, Dr Eilish Cleary, was investigating the health impacts of the herbicide when she was suddenly put on leave.