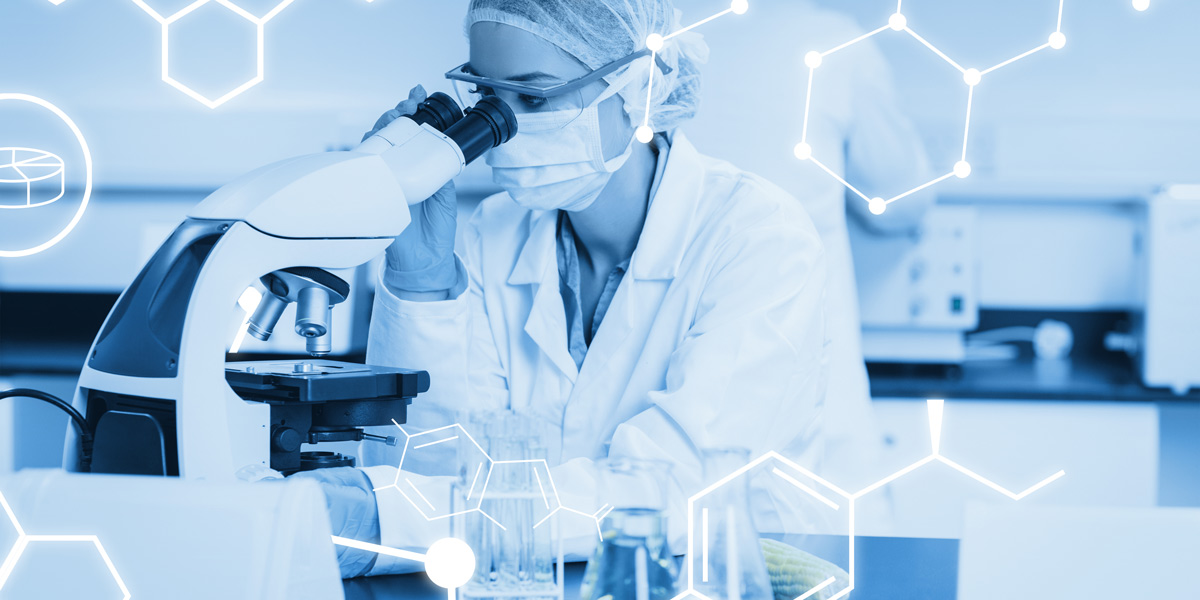 The products of new GMO techniques cannot be assumed to be safe but must be subjected to a pre-market risk assessment tailored to the specific GMO in question, argues a new peer-reviewed analysis by scientists based in Austria, Germany, and the UK.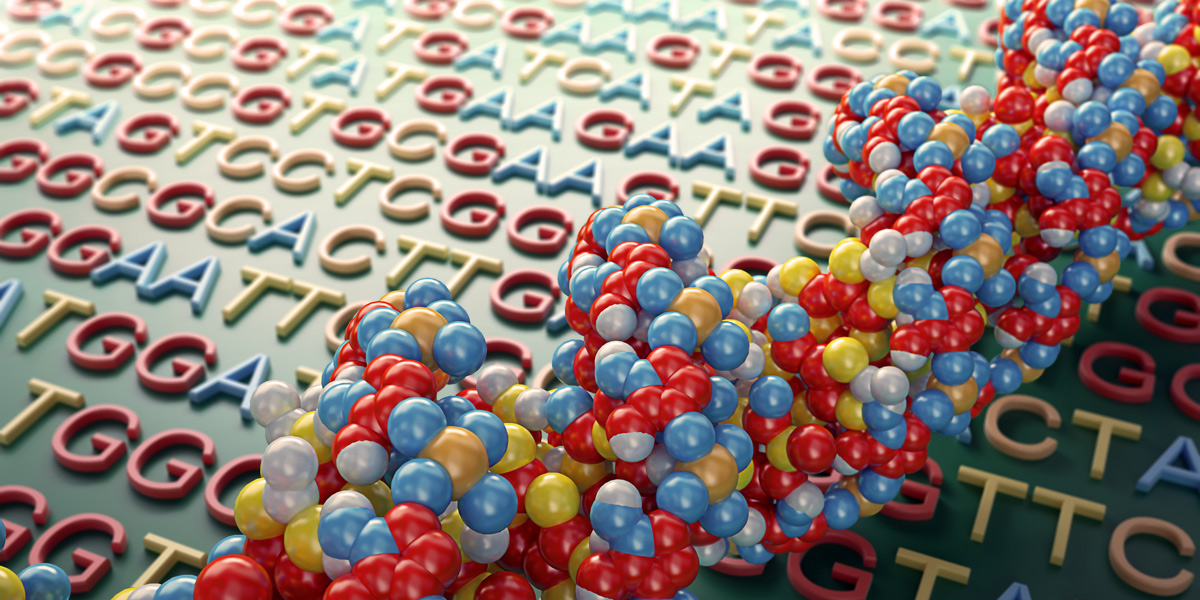 Is it technically possible to detect and trace GMOs from new genetic modification techniques, also referred to as "new mutagenesis" or gene-editing techniques (including CRISPR)? A new report published by the experts of the European Network of GMO Laboratories suggests that it is, albeit that the authors are somewhat reluctant to admit this. It becomes clear that the real question is whether there is the political will to insist on the right of the public to know how the food they eat is produced.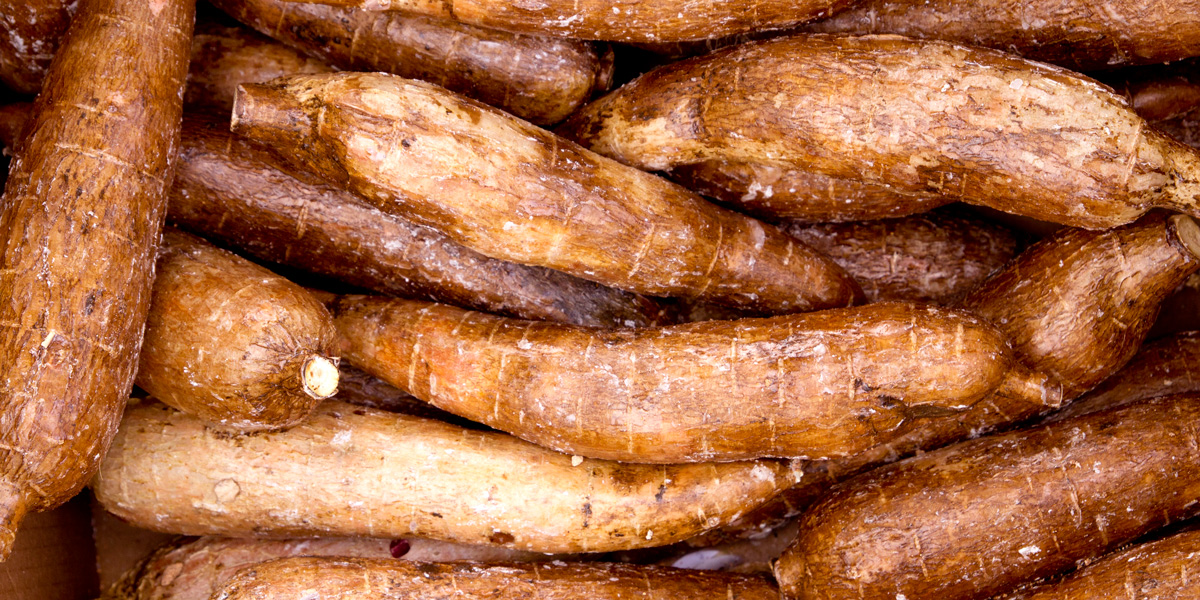 Attempts to genetically engineer cassava plants to fight off viruses using the CRISPR gene editing tool resulted in the propagation of mutated viruses in controlled laboratory conditions, according to newly published research.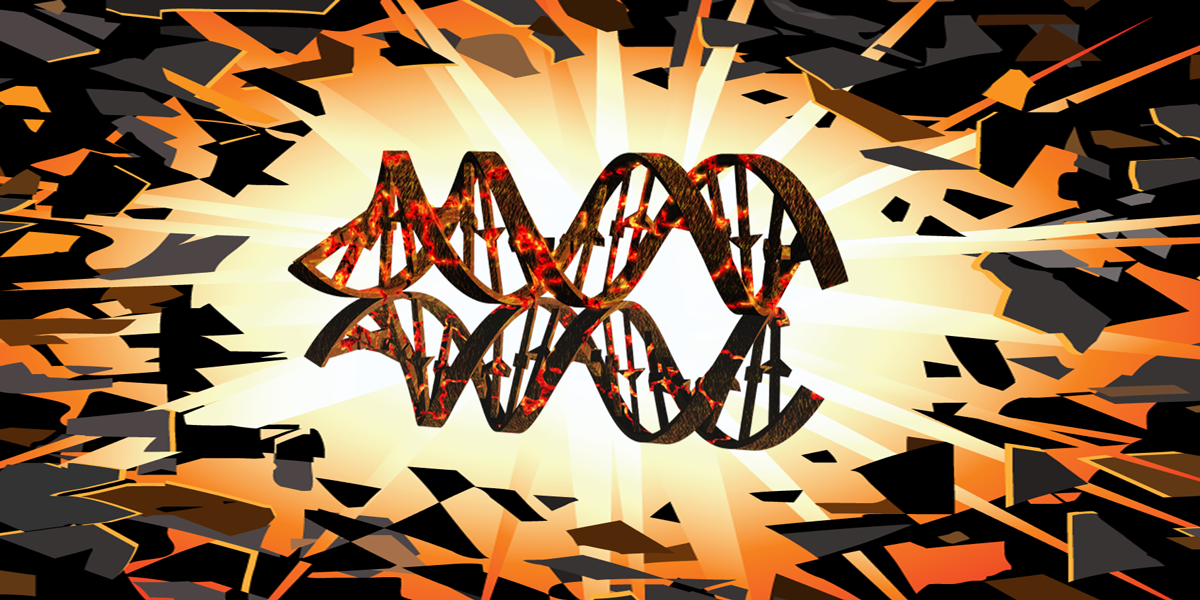 Yet another study has shown that the new GM technique CRISPR resulted in unexpected effects. The study found that instead of the intended outcome of totally destroying the function of a CRISPR-targeted gene, in 50% of the cell lines investigated, the CRISPR tool caused an alteration of the gene's DNA base unit sequence, so that it now produced new types of mRNAs (messenger RNA molecules) or proteins. The findings could have implications for the food safety of gene-edited crops produced using this genetic engineering tool.
Australia's Office of the Gene Technology Regulator (OGTR) has announced changes to the country's Gene Technology Regulations that will allow a raft of new GM animals, plants, and microbes to enter the environment and food chain with no safety assessment and potentially no labelling. These include super-muscled pigs, non-browning mushrooms, and wheat with powdery mildew resistance. The OGTR's attempt at deregulation comes as studies show that these new GM techniques are not as safe as claimed.
In an extraordinary move, the European Commissioner for Health Vytenis Andriukaitis has taken a stand against the judgment of the EU Court of Justice on "new GM" techniques. The court had ruled that GMOs produced using certain "new GM" techniques fall under the EU's GMO legislation and thus require safety checks and labelling. But Andriukaitis wants the legislation to be relaxed to allow these new GMOs easier market access.
Using the CRISPR gene editing tool, Chinese scientists have developed gene-edited wheat varieties engineered for tolerance to various herbicides. GMWatch comments that despite much hype about the supposed ability of gene editing to generate supercrops tolerant to climate change and diseases, these wheat varieties have the same old environmentally destructive trait as the first generation of GM crops – herbicide tolerance. These crops have not been commercialised.
GM Bt brinjal is being illegally grown in Haryana, India, according to anti-GM activists. They demanded that the central government and state regulatory agencies immediately take action to stop the cultivation, investigate the spread of the illegal variety and destroy all such crops, seeds and saplings as dangerous biohazards are entering the food chain.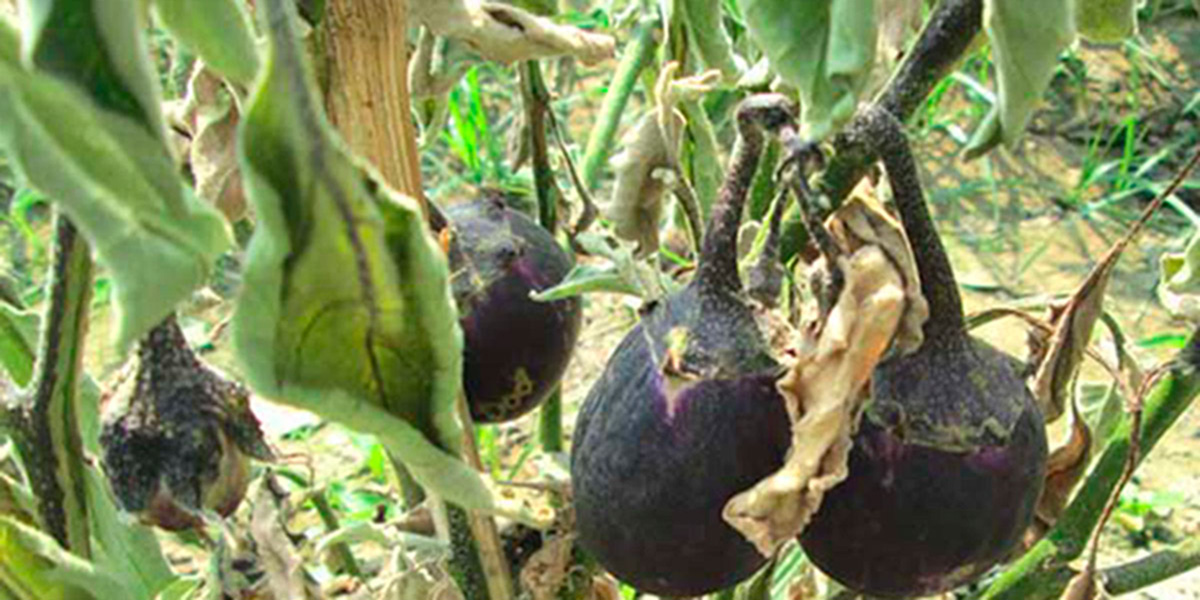 Incompetent and conflicted regulators have led to problems with the unauthorised spread of GM crops, including GM Bt brinjal, in India, writes Colin Todhunter.
A draft US federal report has confirmed links between glyphosate, the active ingredient in Roundup weedkiller, and some forms of cancer. The report could have a damaging impact on Bayer/Monsanto's attempt to defend the large number of legal cases involving its weedkiller. The draft report from the Agency for Toxic Substances and Disease Registry (ATSDR) had been delayed for over three years, allegedly thanks to the efforts of Monsanto and a group of officials in the US EPA. Dr Jennifer Sass has written an article on the implications of this report, which the EPA tried to kill but which has returned to haunt Bayer/Monsanto. Carey Gillam published an article at the time of the scandal of Monsanto's interference with the EPA.
Relying heavily on confidential industry research, the US Environmental Protection Agency has proposed to re-approve glyphosate, the active ingredient in Monsanto's Roundup. EPA's conclusion that glyphosate poses no risks to humans contradicts a 2015 World Health Organization analysis of the leading independent research that determined glyphosate is a probable carcinogen.
Costco, the membership-only warehouse operating 770 stores nationwide, has reportedly decided to stop selling Roundup weedkiller. The decision comes after a federal jury in San Francisco awarded more than $80 million to a California man who was diagnosed with cancer after spraying Roundup on his property for several decades.
Sonoma City Council on April 1 voted unanimously to ban the use on city property of the herbicide glyphosate, which is becoming increasingly associated with suspected links to cancer. Mayor Amy Harrington pointed out that similar municipal bans on synthetic herbicides are being enacted with increasing frequency – and that may be what pushes herbicide companies to develop safer, more effective weed control products. "That's what we have to do," said Harrington, "because (glyphosate) makes everybody sick."
Two New York City council members have introduced legislation that would ban city agencies from spraying glyphosate-based herbicides and other toxic pesticides in parks and other public spaces.
Attorneys for a California couple who claim Monsanto's Roundup weedkiller gave them both cancer tried to convince an Oakland state court jury that the agrochemical company engaged in decades of fraud to hide the fact that the herbicide is carcinogenic. Plaintiffs' attorney Brent Wisner made explosive new allegations about the Bayer unit during opening statements in the joint trial brought by Alva Pilliod, 76, and Alberta Pilliod, 74, a married couple diagnosed with non-Hodgkin lymphoma four years apart, who claim that their 35 years spraying Roundup on their residential properties gave them the disease. You can follow the details of the trial here.
As the trial over the world's most widely used herbicide and its connection to a California couple's cancer stretched into its third week, their attorney showed the jury unsealed records showing a cosy relationship between the agrochemical company and US regulators. Attorney Brent Wisner, representing plaintiffs Alva and Alberta Pilliod, played video testimony showing that Monsanto executives had exchanged text messages with regulators who sat on a US EPA committee that found glyphosate is not carcinogenic for humans.
At the start of testimony in the trial over whether Roundup caused the cancer of an elderly couple, the Pilliods, a cancer risk expert said he would give the US Environmental Protection Agency an "F" on its report deeming glyphosate, one of the main agrochemicals in Roundup, non-carcinogenic. "I'd fail them," Dr Christopher Portier testified. The bio-statistician challenged the EPA's glyphosate issue paper from 2016 because, among other issues, it failed to disclose that one of the studies it used had been invalidated due to scientific fraud.
Dr Luoping Zhang, a member of the US EPA's 2016 scientific advisory panel on glyphosate, was so "outraged" by agency's failure to follow its own guidelines in performing its carcinogenicity assessment of the chemical that she resigned from the advisory panel in order to carry out the meta-analysis herself. The resulting study indicated that high exposure to glyphosate increased the risk of developing non-Hodgkin lymphoma.
In the recent Hardeman vs Monsanto cancer trial, plaintiff Edwin Hardeman attributed his cancer to exposure to Bayer-Monsanto's Roundup herbicide. The judge in the case helped Monsanto by excluding evidence of the company's ghostwriting and manipulation of science from the first phase of the trial and focusing only on the scientific evidence on the links between Roundup and cancer. But even with the evidence of manipulation excluded, the jurors decided that the weight of scientific evidence was on the plaintiff's side and that Roundup did cause his cancer. When Monsanto says it has science on its side, we know from internal Monsanto documents that a lot of the science they point to is science that they paid for, that they wrote, ghostwrote, and manipulated.
In an interview conducted after a jury ruled that Roundup caused his cancer, Edwin Hardeman talks about uncovering Monsanto's secrets.
Last year twelve jurors unanimously awarded $289m in damages against the Bayer unit Monsanto to cancer sufferer Dewayne Johnson after they decided that the company's Roundup herbicide substantially contributed to his cancer. Defenders of Monsanto and its glyphosate herbicide Roundup have argued that juries aren't up to judging science issues and are just guided by emotion. But in an interview, one of the jurors, Robert Howard, explained that the jury was not incompetent and certainly was not a gathering of fools.
Emerging risk analysis firm Praedicat suggested that glyphosate, opioids and talcum powder could be "the next asbestos" in terms of costs for the insurance industry.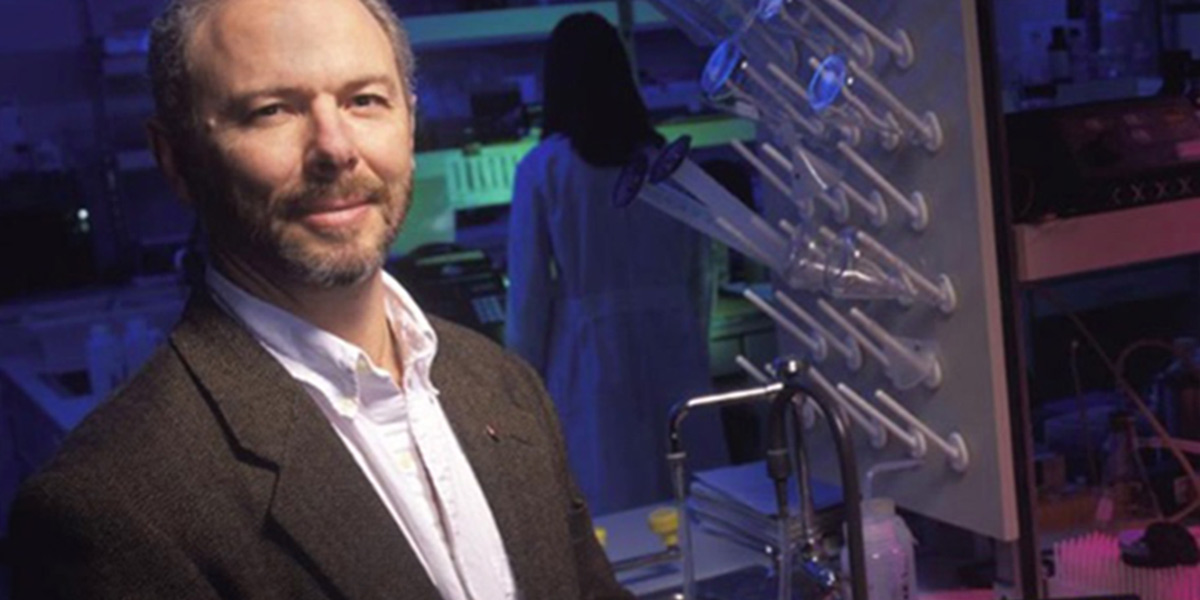 Washington State University researchers have found a variety of diseases and other health problems in the second- and third-generation offspring of rats exposed to glyphosate, the key ingredient of the world's most popular weedkiller, Roundup. In the first study of its kind, the researchers saw descendants of exposed rats developing prostate, kidney and ovarian diseases, obesity, and birth abnormalities.
A study in rats compared the toxicity to the kidneys of the herbicide formulation Roundup with that of its active ingredient glyphosate. The study found that Roundup caused kidney toxicity, whereas glyphosate alone did not. The study is one of several showing that the complete glyphosate herbicide formulations, which contain additives called adjuvants, are more toxic than glyphosate alone (the latter, however, is still toxic).
A new study shows that patients with an advanced form of non-alcoholic fatty liver disease (NAFLD) called non-alcoholic steatohepatitis (NASH) and have higher glyphosate residue levels in their urine, compared with patients with the less serious form of NAFLD. Patients with NASH are considered to be at a high risk of developing even more serious diseases, such as cirrhosis and liver cancer.
Farmers and experts say glyphosate herbicides' impact on soil health represents a serious threat to Europe's long-term food security. Soil experts, academics, and scientific studies are establishing clear links between the use of substances such as glyphosate with drops in soil fertility and the collapse of microbe ecosystems essential to healthy soil.
The nonprofits Clean Label Project and GMO Free USA have filed a lawsuit against Panera Bread for the deceptive marketing and sale of certain bread products, sandwiches, and other goods as "clean", after products tested positive for several pesticides, including glyphosate, the main ingredient in Bayer's Roundup weedkiller.
Natural food industry representatives and consumer advocates denounced Impossible Foods, maker of the GMO-derived Impossible Burger, for promoting their product at Natural Products Expo West, saying they were engaging in deceptive marketing. Impossible Foods served patties of their burger to attendees at the world's largest natural food trade show – but there was no mention that the product was genetically engineered.
A new study looks at the US's excessive focus on growing maize from an unusual angle – its impact on air quality. The study found that "reduced air quality resulting from maize production is associated with 4,300 premature deaths annually in the United States, with estimated damages in monetary terms of US$39 billion". The air quality impacts are mostly caused by ammonia emissions from nitrogen fertilizer and manure application. The vast majority of maize in the US is GM.
Bayer chief executive Werner Baumann was on the defensive at the German chemical giant's annual general meeting, defending the decision to buy US seeds and pesticides maker Monsanto before restive shareholders. Around 500 protesters gathered outside the Bonn conference centre with placards mocking Bayer's corporate motto "science for a better life" or calling to "stop glyphosate", the Monsanto-made herbicide at the centre of the group's woes. Inside, investors were fuming. "Bayer has choked on Monsanto," said Ingo Speich of Deka bank. "The company risks being taken over and dismantled."
Bayer's supervisory board called an emergency meeting after CEO Werner Baumann lost a crucial confidence vote as investors questioned his handling of the $63 billion Monsanto deal and the wave of US lawsuits that followed. In a stunning development for the German drugs and chemicals company, about 55 percent of shareholders voted against absolving Baumann and other managers of responsibility for their actions in the takeover last year. Though the result isn't legally binding, it throws his future into question and prompted an immediate supervisory board session.
The shareholder rebellion at Bayer is poised to worsen after its supervisory board ignored an unprecedented no-confidence vote against the leadership of CEO Werner Baumann. Several top investors of the German chemicals and drugs giant are frustrated with directors' decision to back Baumann and his strategy that led to the $63 billion takeover of Monsanto. The investors consider the move a sign that Bayer is unwilling to address shareholder concerns.
Bayer could absorb litigation costs of up to 5 billion euros (£4.3 billion) to settle ongoing lawsuits linked to its Monsanto weedkiller Roundup, credit rating agency Moody's said on Tuesday. But if payouts reach 20 billion euros - a possible scenario according to analysts - the German pharmaceuticals company is in danger of losing its "Baa1" investment rating. Baa1 indicates a moderate credit risk in which the company is judged to have adequate capacity to meet its financial commitments.
Bayer is seeking to eliminate about 4,500 positions in Germany under previously announced job cuts aimed at reshaping its business after the acquisition of Monsanto. The German company is eliminating some 12,000 jobs around the world - about 10 percent of its workforce - as it seeks to boost profitability after the $63 billion Monsanto acquisition.
The Court of Appeal in Lyon has ruled to hold Monsanto legally accountable for severely harming the health of Paul François, a grain farmer from France's Charente region. This historic win sets a legal precedent in France and is a victory for all victims of pesticides. Paul François has been seeking recognition for his suffering for over a decade, after inhaling vapours of the Monsanto herbicide Lasso in 2004. Francois subsequently made a speech about his victory in front of the building where Bayer (which now owns Monsanto) was holding its annual general meeting.
Many scientific reports link human birth defects and miscarriages in South America with glyphosate herbicide spraying on GM glyphosate-tolerant soy. Now it seems that the GM agricultural model is also associated with malformations in plant offspring. A new paper reveals that dicamba, the herbicide sprayed on GM dicamba-tolerant crops, doesn't only kill and damage non-tolerant soybean plants that are in the line of fire of drift – it also makes its way into the seeds produced by those plants, resulting in deformed offspring.
A new study in mice shows that 2,4-D, a herbicide used on GM crops engineered to tolerate it (notably corn and soybean), disrupts the gut microbiome at doses below regulatory permitted levels. The balance of the microbiome is now known to be crucial to health. It affects a large number of disease conditions, from obesity to anxiety to cancer.
The African Centre for Biodiversity (ACB) has lodged a strong objection to three simultaneous applications by Corteva (previously Dow AgroSciences) for permits from the South African biosafety authorities to allow the commercial sale and cultivation of GM maize seed resistant to the war chemical 2,4-D, as well as to glyphosate, glufosinate and quizalofop, due to grave concerns surrounding the biosafety risks they pose to human health and the environment.
US Secretary of Agriculture Sonny Purdue has claimed that Europe is an "[ag] technology-free zone" and will pay a big price as agricultural productivity suffers, due to its aversion to growing GM crops with herbicides. His comments are especially ludicrous given the meltdown in US agriculture caused by herbicide-resistant weeds, which have spread in farmers' fields due to this very same failed agricultural model.
European Union regulations stop exposure to pesticides that are mutagenic, carcinogenic, or that disrupt endocrine systems - but that protection may not last. Industry-linked experts and supporters of anti-regulation pressure groups have 'taken control' of the EU's new Science Advice Mechanism (SAM) process. These experts have contributed to a report commissioned to reevaluate the EU's authorisation of pesticides. The report - called "EU authorisation processes of Plant Protection products", and published in late 2018 - recommends dramatically weakening the EU regulatory system.
The European Parliament has voted to introduce new transparency rules for EU food safety assessments, as part of the EU's "general food law". The amended law will oblige the European Food Safety Authority (EFSA) to publish the industry studies used in European safety evaluations of products that can end up in food – such as pesticides, GMOs and animal feed additives.
US Agriculture Secretary Sonny Perdue has made clear that EU prohibitions on common practices in the US, such as using the growth-promoting drug ractopamine in pork production, chlorine and other chemical rinses to disinfect chicken and vegetables, and labelling and oversight of "new GM" products, are the kinds of "unwarranted barriers" he expects a trade deal to lift for US exports to Europe. The proposed deal resurrects many of the much-hated TTIP's goals.
France's departing ambassador to the US has launched a scathing attack on the Trump administration's protectionist policies, describing the American president as "whimsical, unpredictable, uninformed". Speaking on Brexit, Gérard Araud said, "When the British come [to the US] for a free-trade agreement, there will be blood on the walls and it will be British blood. It will be GMOs breakfast, lunch, and dinner."
Thirty-one organisations, including GMWatch along with some of the UK's biggest environmental organisations, as well as farmers, scientists, seed distributors, and retailers, have lodged a formal objection to the Sainsbury Laboratory's plans for a new open air field trial of GM potatoes on farms in Suffolk and Cambridge.
The company AquaBounty has announced that the Minister of Environment and Climate Change has approved the production of GM Atlantic salmon at a site in Prince Edward Island (P.E.I). This will be the first factory in Canada to produce GM salmon, which is the world's first GM food animal. "Canada and P.E.I. will now be associated with the controversial and risky production of the world's first GM fish," said Sharon Labchuk of Earth Action P.E.I., "But Canadians were never consulted and the product is not even labelled in our grocery stores."
AquaBounty, which is about to start the commercial production of GM salmon in Prince Edward Island, Canada says it's considering labelling the product as such.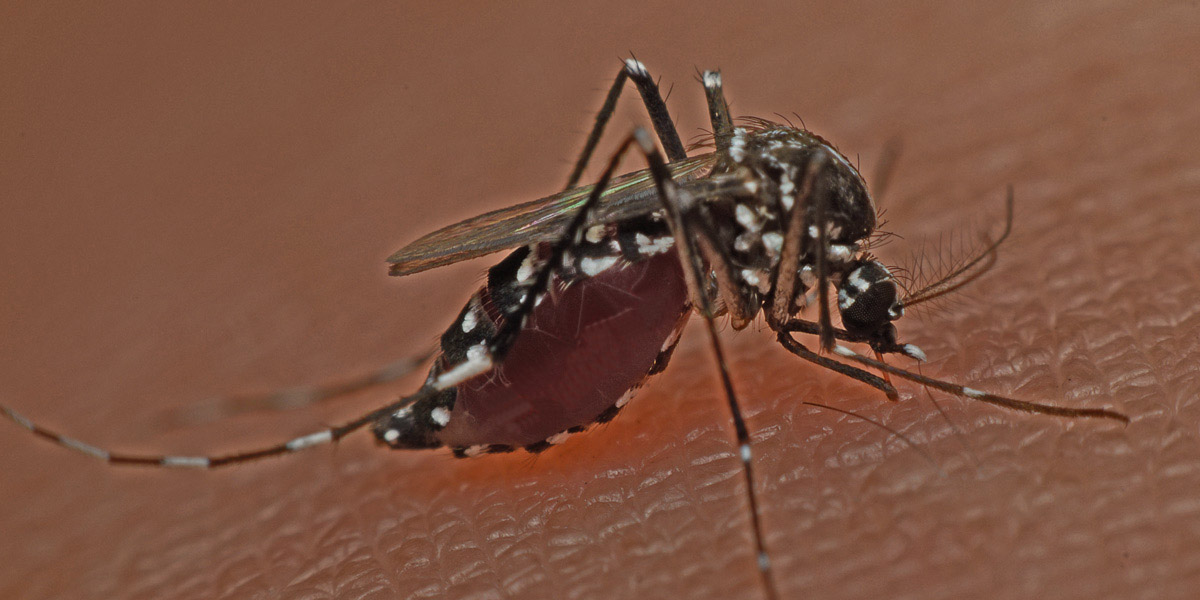 A decade ago, GM mosquitoes were first released in the Cayman Islands by UK-based company Oxitec. Further releases followed in Malaysia, Panama and Brazil. In a public relations whitewash, Oxitec has repeatedly claimed that the experiments successfully wiped out nearly 90% of the Aedes aegypti mosquito population, which is one of the vectors that transmit tropical diseases such as dengue fever, zika and chikungunya. However, these claims are not supported by the evidence that has become available on the releases, which were denounced as a failure by the Cayman Islands government. A new briefing details the serious concerns arising from the releases of GM mosquitoes around the world.
An in-depth report by the Campaign to STOP Genetically Engineered Trees, Global Justice Ecology Project (GJEP) and Biofuelwatch describes the science and risks associated with plans to release GM American chestnut trees (GE AC) into forests. If approved this would be the first GMO plant allowed to grow freely in the wild. The new report focuses on the controversial effort to use the American chestnut tree, which has suffered tremendous population loss due to blight and overlogging, as a test case to allow the unregulated planting of it and other GM forest trees in wild forests and plantations.
Organic farming promotes natural resistance to common foodborne human pathogens, according to a study that evaluates the benefit of soil organisms. The new study is featured in a blog post on the Beyond Pesticides website. The study adds to an existing body of evidence showing the falsehood of claims by pesticide defenders to the effect that organic food is more dangerous to eat due to foodborne pathogens.
Enabavi has become one of the first villages in Telangana to turn organic, entirely giving up the use of chemical pesticides, fertilisers, and GM crops. A village elder says the move helped villagers overcome drought, pests, and health problems.
As part of Maharashtra's agrarian crisis, around 12,000 farmers have committed suicide between 2015 and 2019, says farm leader Vijay Jawandia. According to local legislator Bachu Kadu, the farmers live in poverty because most of them cultivate a single crop due to the absence of irrigation facilities in the region. Attempts by successive governments to push the cultivation of Bt cotton is a major issue since the crops have been destroyed by pests, despite claims by transnational seed companies.
The solution to India's cotton problem lies in developing an ecological understanding, not GM, writes Emeritus Professor Andrew Paul Gutierrez. He states that the introduction of hybrid Bt cotton led to an initial reduction in insecticide use, but by 2012, insecticide use was at pre-2002 levels, and now targeted still newer induced secondary pests. In addition, resistance to insecticides and to Bt toxins was developing in bollworms and other pests. Indian cotton farmers were now riding both the insecticide and biotechnology treadmills in the face of stagnant yields.
Inspecto's new system for food manufacturers detects specific chemical contaminants, including pesticides, and gives rapid results, in the field or indoors along the production line.
Since the dawn of the pesticide era, federal regulators in administrations from both major parties have allowed potentially dangerous pesticides to remain legal. Pesticides are assumed to be innocent and are allowed to stay on the market until proven guilty. Close relationships between industry and regulatory agencies help keep them there. By the time enough independent science has produced evidence of harm, it's far too late to reverse the damage done.
LOBBYWATCH
Amid global debate over the safety of glyphosate-based herbicides such as Monsanto's Roundup, numerous claims have been made to defend the product's safety. In the wake of two recent landmark jury rulings that found Roundup to be a substantial factor in causing non-Hodgkin lymphoma, US Right to Know examined some of these claims and fact-checked them for accuracy. Claims debunked include some made by Mark Lynas and the American Council on Science and Health.
We knew from previously released documents that Reuters reporter Kate Kelland was a key connection for Monsanto in its endeavour to undermine and discredit the international cancer scientists who classified glyphosate as a probable carcinogen in 2015. Now we have another piece of evidence of the cosiness of the connection. Not only did Kelland write the story that Monsanto asked her to write in exactly the way company executive Sam Murphey asked her to write it (without disclosing to readers that Monsanto was the source), but she also apparently delivered to Monsanto a draft of her story before it was published.