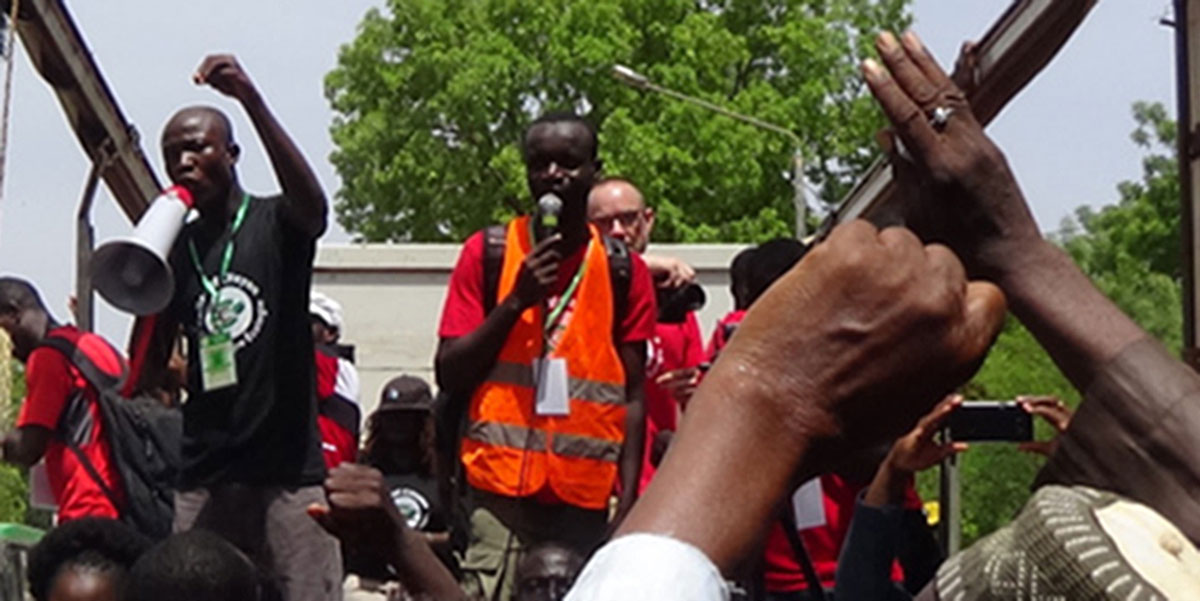 African civil society organisations have written an open letter stating their opposition to the delegations of Nigeria and South Africa at the 14th meeting of the Conference of the Parties (COP) to the Convention on Biological Diversity in Sharm El-Sheikh, Egypt. Nigeria and South Africa are supposed to be speaking on behalf of the African Group of countries but are lobbying in favour of controversial and extreme forms of genetic engineering, synthetic biology (synbio) and gene drives. These delegations are opposing the moratorium requested by many civil society groups and scientists.
The Zambia Alliance for Agroecology and Biodiversity and other citizens of Zambia are calling for a global moratorium on gene drive releases, including in open field trials. They have asked their national representatives to do the same at the 14th meeting of the Conference of the Parties (COP) to the Convention on Biological Diversity.
Dr Ricarda Steinbrecher says a moratorium on gene drives is the only responsible approach, given that any releases cannot be contained or recalled.
In July 2018 the African Union (AU) released a report endorsing the development of the gene drive technology as well as "enabling legislation" for their deployment across its member states. The African Centre for Biodiversity (ACB) has released a critique of the AU report, which the ACB says is hopelessly premature and merely repeats unsubstantiated claims made by gene drive developers.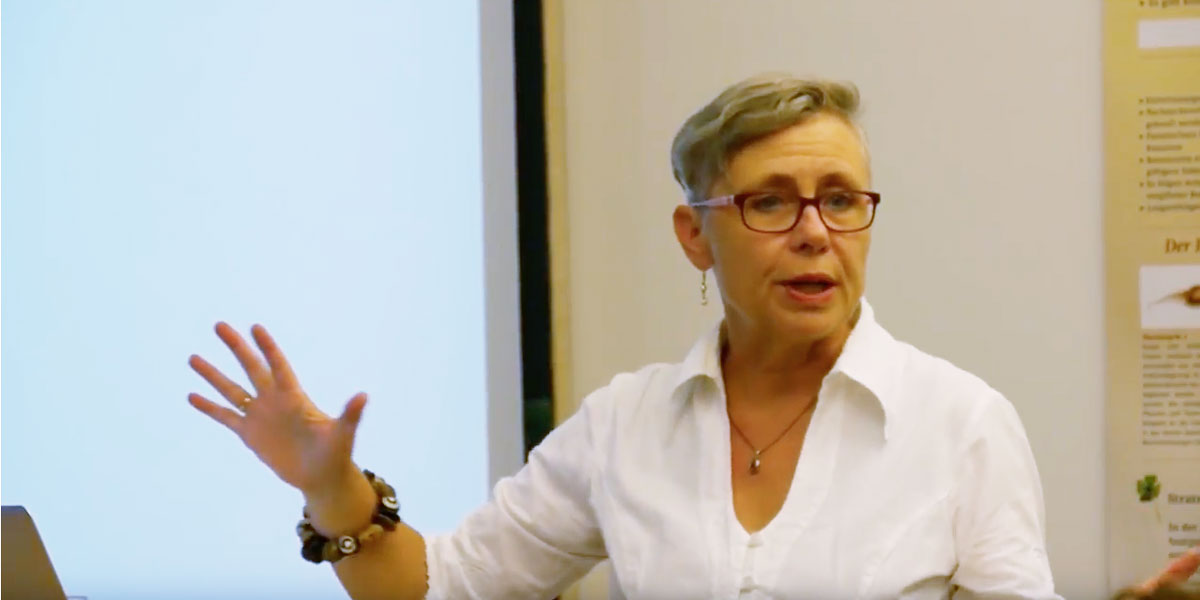 The GMO food venture is bound to fail because it is based on flawed scientific foundations. This was the message of a public talk given by Dr Angelika Hilbeck, researcher at ETH Zurich, Switzerland, and a board member and co-founder of the European Network of Scientists for Social and Environmental Responsibility (ENSSER), on the evening before the 9th GMO Free Europe conference in Berlin this September. GMWatch has published a summary of Dr Hilbeck's talk, given from her perspective as an ecologist.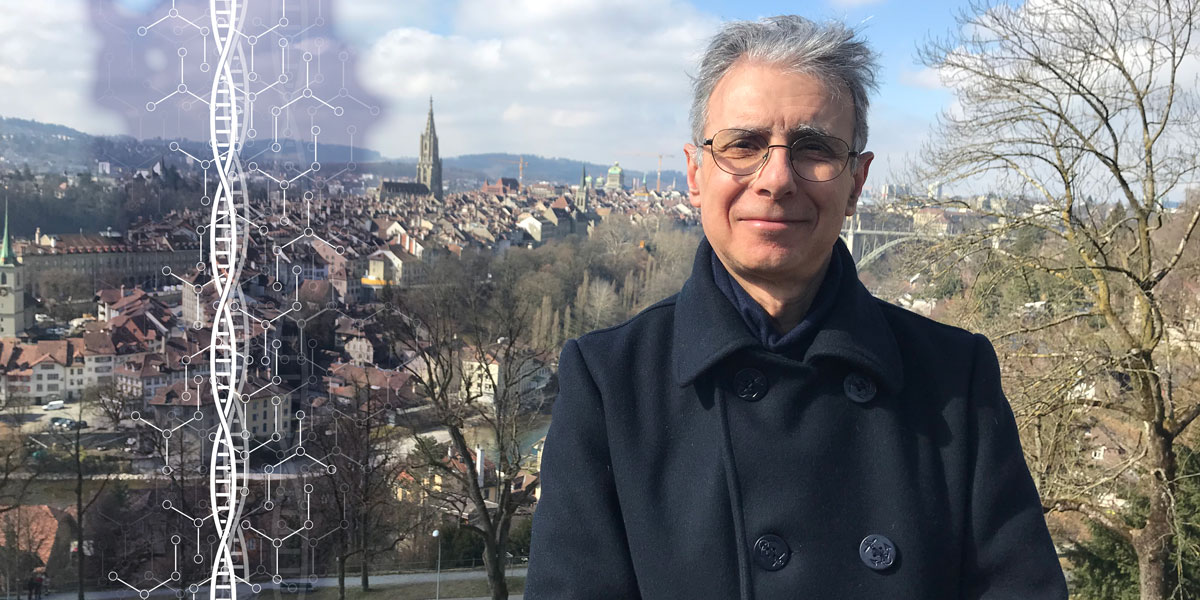 The new understanding of "omnigenics" tells us GM food and crop technology is conceptually flawed – and genome editing won't change that, writes Dr Michael Antoniou. He looks at how agricultural GM – including gene editing – fares when scrutinized from the perspective of the latest knowledge of the field of molecular genetics, which studies the organization and control of genes.
The US Environmental Protection Agency has announced that it will forgo a ban in favour of minor new restrictions on the pesticide dicamba, a herbicide sprayed on GM dicamba-tolerant crops that has damaged an estimated 5 million acres of crops, trees and backyard gardens over the past two years. The pesticide will be approved for another two years with the additional restrictions in place. "The Trump EPA's reckless re-approval of this dangerous poison ignores the facts on the ground and damage across millions of acres," said Nathan Donley, a senior scientist at the Center for Biological Diversity. Farmers are clear that the new restrictions won't succeed in protecting vulnerable crops.
Steve Smith, chairman and founder of the Save Our Crops Coalition and R+D Director of Red Gold (a major midwest tomato processor), has raised the alarm over the damage done to non-target crops, trees, shrubs, and vines in areas heavily sprayed with dicamba. Steve has shared his reaction to the EPA decision to extend dicamba formulations for use on GM crops. He said, "This is an unacceptable ruling. It continues to focus on the applicator (only certified applicators) and more training, instead of the real problem, which is the chemistry itself."
Scientists are concerned that the EPA's recently announced limits on dicamba herbicide use will not be effective in preventing widespread crop damage. Bob Hartzler, weed scientist at Iowa State University, said, "It's sort of frustrating that EPA had a teleconference with academic weed scientists asking what we felt would be appropriate measures, and not a single one of those is in the new label."
Some farmers are claiming the weedkiller dicamba is forcing them out of business. Tandy King has grown tobacco in Maury County, Tennessee for decades. But he said he's about to go out of business because his crops have been badly damaged for two straight years.
Dicamba has set farmers against each other. Jason Norsworthy, a weed scientist at the University of Arkansas, said, "I have never seen an issue that has divided agriculture, as a whole, like this issue has."
DTN Progressive Farmer has published a detailed analysis of what we know about the new dicamba rules so far. The analysis states, "Weed scientists from Iowa, Missouri, Tennessee and Indiana expressed disappointment in the new federal restrictions on spraying dicamba, and many said additional state restrictions would be necessary to reduce off-target damage in 2019." EcoWatch has published a useful summary of the inadequate restrictions on dicamba spraying imposed by the US EPA.
Many US Midwest farmers are locked into the GM herbicide-tolerant crop farming model, says a new report by French and US researchers. Systems that many see as a sustainable alternative, such as Integrated Weed Management, don't get a look in, partly because they are perceived as incompatible with current farm and machinery types and government policies.
Never mind the insect apocalypse, here comes the pesticide-resistant techno-fix. "Robotic bees could pollinate plants in case of insect apocalypse", ran a recent Guardian headline reporting how Dutch scientists "believe they will be able to create swarms of bee-like drones to pollinate plants when the real-life insects have died away". And that's not the only techno-fix on offer for the mass extinction of pollinators. Also in the works are GMO bees, including ones resistant to pesticides, which are a key contributor to the crisis engulfing insects around the globe. In this article, experts explain why these are bad ideas.
Argentina's Gran Chaco forest is being razed for GM soy, ending up in Europe as animal feed, and on our plates. It's the backbone of Argentina's fragile economy, but has come at a price for the indigenous people and wildlife who live there.
California judge Suzanne Ramos Bolanos has rejected Monsanto's appeal to overturn a landmark jury verdict which found that its Roundup herbicide causes cancer. The judge's ruling largely sided with Dewayne Johnson, a former school groundskeeper, who won a $289m award after alleging that his exposure to Roundup weedkiller gave him cancer. During the trial, Johnson said that Monsanto had failed to warn him of the risks of using its product. In her latest ruling, the judge reduced the damages award to $78m. Johnson has accepted the lower amount in the hope of achieving a resolution in his lifetime.
Monsanto is appealing the $78 million dollar judgement against the company by a jury that determined its weedkiller Roundup caused Dewayne Johnson's cancer. Monsanto is also asking the appellate court to reconsider a previously denied motion for a new trial.
TIME magazine has published a moving interview with Dewayne Johnson. He says that as Monsanto is appealing against even the reduced damages award of $78m, he may not ever see the money.
In the wake of the Dewayne Johnson vs Monsanto trial, attorney Robert F. Kennedy Jr gives a rundown of the implications of the case and several thousand similar ones that are in the legal pipeline.
A US judge overseeing the federal litigation against Bayer's Monsanto unit over glyphosate-based weedkiller allegedly causing cancer has selected the first case to be tried in federal court in February 2019. US District Judge Vince Chaabria in San Francisco in an order said the case of California resident Edwin Hardeman will be the first out of more than 620 cases pending in the federal litigation to go to a jury.
Bayer, which now owns Monsanto, has disclosed another jump in the number of lawsuits alleging that its Roundup weedkiller causes cancer, in a sign that an issue that has wiped billions off Bayer's market valuation isn't fading away. Lawsuits from 9,300 plaintiffs were pending at the end of October, compared with 8,700 at the end of August, Bayer said (paywalled article).
The German federal minister for the environment is calling for pesticide-free compensation areas and a binding date for the phase-out of glyphosate. However, this has annoyed the federal minister of food and agriculture.
Health Canada says in light of "troubling allegations", its scientists are reviewing hundreds of studies used during the approval process for glyphosate. The decision comes after a coalition of environmental groups claimed Health Canada relied on studies that were secretly influenced by Monsanto, the maker of Roundup, when it re-approved glyphosate.
A new study funded by the Italian Ministry of Education, Universities and Research has revealed that glyphosate is genotoxic to human lymphocyte cells, a subtype of white blood cells, at multiple low concentration doses below the current Acceptable Daily Intake (ADI). The study was performed in vitro.
Have you heard the Monsanto/Bayer claim that "more than 800 studies" confirm glyphosate doesn't cause cancer? It turns out there are only about 50 studies that actually deal with the question, and even fewer that show the concern is unfounded! (German text)
A 37-year survey of monarch populations in North Central Florida shows that caterpillars and butterflies have been declining since 1985 and have dropped by 80% since 2005. A major factor in the decline is that 95% of corn and soybeans grown in the US are genetically engineered to tolerate glyphosate, which kills milkweed, the monarch larvae's only food plant.
In a study conducted in Brazil, the GM Bt crop proteins Cry1F, Cry2Aa, and the herbicide glyphosate (used with most GM crops) were highly toxic to the stingless bee M. quadrifasciata, causing lethal or sublethal effects which can severely impair colony growth and viability, and reduce pollination ability.
The Greens/European Free Alliance group in the European Parliament have released the results of a pesticide testing project, initiated by The Detox Project and Kudzu Science. Hair samples were collected from six EU countries and analysed for a selection of 30 pesticides including insecticides, fungicides and herbicides. The results showed that 15 of the 30 pesticides tested for were found in at least one of the samples, with 60% of the samples containing at least one pesticide.
While regulators including the US EPA say the glyphosate found in food isn't a problem because it's at low levels, some scientists contend not enough is known about the effects of eating small amounts of it over long periods of time. And new claims are showing up on food labels to satisfy discerning consumers. One company, Detox Project, is offering "glyphosate-residue-free" certification for food brands; it said the number of companies asking for its services has soared along with interest in "clean food".
GMO potato firm J.R. Simplot has published a statement responding to Dr Caius Rommens's book, Pandora's Potatoes, in which he renounced his GMO work and described the potential health and agronomic risks of the GMO potatoes he developed while working for the firm. Some of these potatoes have been commercialized in North America. In its statement, Simplot calls Dr Rommens's book "defamatory" and says it is "filled with false and misleading statements and speculation about the development and safety of our bioengineered potato varieties". GMWatch has published Dr Rommens's reply to Simplot.
The scientists and medics of the GMOScience group have weighed in on the health risks posed by GMO bruise-resistant and "low acrylamide" potatoes developed by Dr Caius Rommens and colleagues at Simplot, which are being marketed in the USA under names such as Innate and White Russet. The GMOScience team explains that the GM process can change the plant's composition in unintended ways, resulting in the production of novel toxins or allergens. They recommend that "As a precaution, consumers should avoid eating these GMO potatoes." Meanwhile EcoWatch has published a fascinating interview with Dr Rommens by Ken Roseboro.
The potato has been added to the High-Risk list of the Non-GMO Project Standard because a GMO potato variety is now "widely commercially available" in the US. To determine when a crop needs to be moved from the Monitored-Risk list to the High-Risk list, the Project uses an established set of criteria related to the likelihood of GMO contamination in the conventional and non-GMO supply chain. As a result of this move, products made with potato will now be subject to extra scrutiny before they can become Non-GMO Project Verified.
New genetic engineering technologies such as CRISPR gene editing, RNA interference (RNAi), and synthetic biology are presenting major challenges to the non-GMO supply chain and certifiers, as some products developed using those technologies are entering the market claiming to be "non-transgenic" or even non-GMO.
The EU Commission has asked the European Food Safety Authority (EFSA) to look again at whether GMOs containing the Cry1Ac toxin could cause food allergies and even anaphylaxis (a severe allergic response that can result in suffocation). Cry1Ac is an insecticidal toxin expressed in GM Bt crops that are eaten by humans and animals. Sabine Juelicher, director of the EU Commission's food safety unit DG SANTE, has asked the Authority to examine urgently a new study in mice by K.I. Santos-Vigil and colleagues, which found that Cry1Ac is immunogenic, allergenic, and able to induce anaphylaxis.
A former member of the European Food Safety Authority's (EFSA's) GMO panel, Jean-Michel Wal, has said that the study suggesting that GM Bt crops could be allergenic (see above) has "solid scientifically grounded results".
The African maize stalkborer pest is already largely resistant to single-gene Bt maize and is showing first signs of resistance to stacked-trait Bt maize, a new study shows. Regarding the single-gene maize types, the researchers reported survival of up to 100%. The stacked-gene types of maize were more effective than single-gene types in combatting the pest – but resistance appears to be evolving in the stacked-gene maize types too.
The African Centre for Biodiversity (ACB) has welcomed the decision of the South African biosafety authorities, rejecting Monsanto's application for the commercial release or its GM drought-tolerant triple-stacked maize MON87460 x MON89034 x NK603. At its meeting on 2 October 2018, the Executive Council (EC) refused to authorize the GM maize for commercial growing as it found that the data provided by Monsanto was insufficient to demonstrate the claimed drought-tolerant and insect resistant efficacy of the GM event.
Advocates of old-style GM crops as well as the new gene-edited crops often tell us we shouldn't worry about the unintended effects of the genetic engineering process because they will be identified and can be "bred out" by backcrossing the GM crop with non-GM plants prior to commercialisation. We're also told that so-called gene editing techniques can avoid such harmful effects. But this is often not true, according to biotech expert Dr Doug Gurian-Sherman, a research consultant with Minneapolis-based Strategic Expansion and Trainings, LLC. Dr Gurian-Sherman explains why.
For the third year in a row, the municipality of Hopelchén in the state of Campeche in Mexico has been an epicenter of illegal activity. It has been reported that during the 2018 growing season, farmers and businesses have continued to commercialize and sow transgenic soybeans, even though the relevant permit was revoked. In a citizen complaint, Mayan communities and NGOs asked the authorities to inspect and monitor the suspected cultivation sites.
As Kenya gets closer to growing GM Bt cotton next year, jitters are growing over the crop amid low awareness of the risks. Some agriculture groups are opposing the introduction of the cotton, noting it is not safe for human and animals.
The Indian government has said that it will study Bangladesh's experiences with GM Bt brinjal (eggplant) in order to inform its decision on whether to adopt the crop in India. But this GM crop is far from being a success story in Bangladesh and has on the contrary caused a crisis for farmers.
GMO advocates have attributed India's rise as the world's largest exporter of cotton and being the second largest cotton producer to the use of GM Bt cotton. This has prompted GMO lobbyists to push for the approval of Bt brinjal and Bt mustard as well. However, how much of these claims are actually true? A super-clear video from The Logical Indian examines the facts.
Saltwater cultivation may boost China's rice production by nearly 20% and will be able to feed more than 200 million people, according to a Chinese researcher. Agricultural scientist Yuan Longping, of the Qingdao Sea Rice R&D Centre, has successfully grown and harvested salt-resistant rice varieties in the deserts of Dubai, developed by crossbreeding different varieties of rice. Meanwhile GM continues to struggle to produce a viable salt-tolerant crop.
The European Patent Office (EPO) has revoked a patent covering traditionally bred broccoli. The plants are supposed to grow a little higher than average so that they can be harvested more easily. The patent was granted in 2013 to Monsanto, which has meanwhile been bought up by Bayer. The revocation follows a complaint filed in 2014 by a broad coalition of organizations.
The question of who, if anyone, should own the seeds that grow into vital sustenance for the world's expanding population is a highly contentious one. In Argentina, Congress is debating a seed law that would strengthen intellectual property rights for agricultural producers. Meanwhile, a movement that seeks free access to, and sharing of, traditional knowledge is growing.
Cutting out pesticides by eating only organic food could slash your cancer risk by up to 86%, a new study has found. The biggest impact was seen on non-Hodgkin's lymphoma risk, which plummeted among those who shunned chemical-sprayed food, according to the survey of nearly 70,000 French adults. Overall, organic eaters were 25% less likely to develop any cancer, and their risks of skin and breast cancers dropped by a third. Dr Charles Benbrook's blog site Hygeia Analytics has published an analysis of the study. And in an article for Environmental Health News, Dr Benbrook explains the the study is "a big deal" and that we should treat it that way.
Brazil's rapid industrialization of its agricultural sector may be coming at the cost of resident health, according to a new study by an international team of scientists. The researchers link the rise in the country's pesticide use since the turn of the century to significant increases in colon cancer, particularly in the country's most intensive agricultural southern regions – which mostly grow GM soy.
European regulators are letting down the citizens by allowing the use of harmful pesticides in agriculture and public green areas. In addition, the current pesticide authorisation system is based on an "unfit for purpose" risk assessment regime that relies on industry-generated toxicity studies and ignores the potential to replace pesticides with non-chemical ecological alternatives. These are the messages of a manifesto for "rigorous science, safe food, and a healthy environment" published by a new European coalition, Citizens for Science in Pesticide Regulation. The manifesto is signed by 118 civil society organisations and institutions – including GMWatch – as well as 25 individual scientists and experts. The coalition is demanding a full reform of the system and suggests solutions to the problems.
The environmental health minister, who has responsibility for the Mosquito Research and Control Unit (MRCU). has said the release of genetically modified Aedes aegypti mosquitoes in West Bay did not work and has confirmed that when the Oxitec contract formally ends on 31 December, that will be "the last you hear about Oxitec being paid by government". Answering questions in Finance Committee on Thursday night, Dwayne Seymour said that the project "wasn't getting the results that we thought we could get", and if not for the "good MRCU director, Dr Jim, we would have never have known about it".
Risky GM "male-sterile" mosquitoes are due to be released in the near future in Burkina Faso by the Target Malaria research consortium. However, Target Malaria acknowledges that there are no benefits to the proposed GM mosquito release. According to Mariam Mayet, executive director of the African Centre for Biodiversity, "There is absolutely no justification for releasing these GM mosquitoes. It is highly unethical and totally unacceptable to conduct experiments which carry risks, yet do not bring any benefit for malaria control in Burkina Faso."
There has been a recent flurry of media reports about GM mosquitoes, triggered in part by the proposed release of up to 10,000 GMO mosquitoes in Burkina Faso, with other areas in Africa potentially to follow. The Telegraph reported on the Target Malaria group behind the Burkina Faso release under the heading, "London scientists hope to wipe out malaria with genetically modified mosquitoes". But Dr Ify Aniebo, a Nigerian molecular geneticist and malaria specialist, sees reasons for skepticism.
Under a US military programme, insects are being genetically engineered to deliver GM viruses to plants in the field. The military funder, DARPA, says the programme is for peaceful purposes. But to international law specialist Silja Voeneke, the peaceful purposes that DARPA has proposed don't seem plausible. "It seems much easier to harm a plant with this technology than to make it more resilient," she says. It's pretty easy to imagine using modified insects and viruses during wartime to destroy an opponent's crops.
Scientists, indigenous peoples, ecologists and a network of organizations are raising alarms about efforts by researchers at the State University of New York College of Environmental Science and Forestry (ESF) to win legal approval for GM American chestnut trees developed to resist a deadly blight, according to the Campaign to Stop GE Trees.
In a wide-ranging article with a strong historical perspective, former US EPA staffer Evaggelos Vallianatos warns of the epigenetic effects of exposure to pesticides. He quotes John Hou-Shi Chen, a geneticist who formerly worked at the US EPA, as saying, "With a greater number of pesticide poisons in the environment we are creating a generation of people who will be weak in facing the future. We are changing, irreversibly, the future itself. The price for that change is or should be unacceptable to any people with dignity and respect for themselves and love for their children."
The film maker Bertram Verhaag has brought out a new film with the above title, which examines the failure of the GM food venture and the proven-successful way forward – restorative and agroecological farming. You can buy the film at the link above and watch the trailer here.
LOBBYWATCH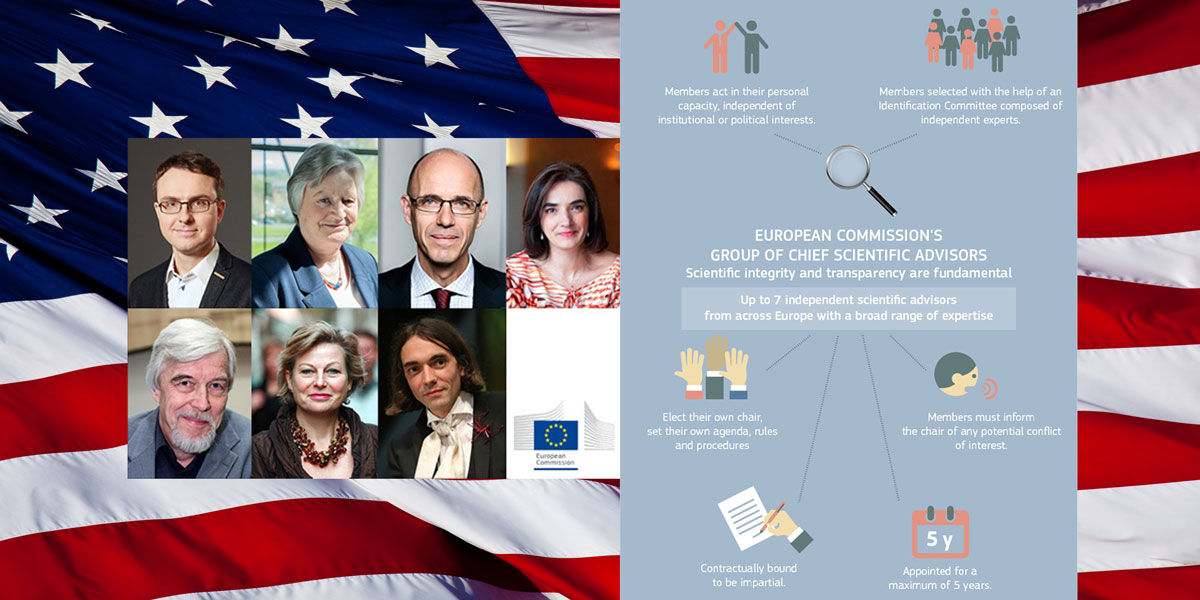 The European Commission's Scientific Advice Mechanism (SAM) has issued a statement saying that the EU's laws on GMOs should be revised to clear the path for "new GM" techniques, often referred to as gene editing. However, the statement is unscientific and is strongly biased in favour of the GMO industry, at the expense of public health and the environment. The statement is also in line with the position of the US government, which has said that the EU GM legislation is outdated.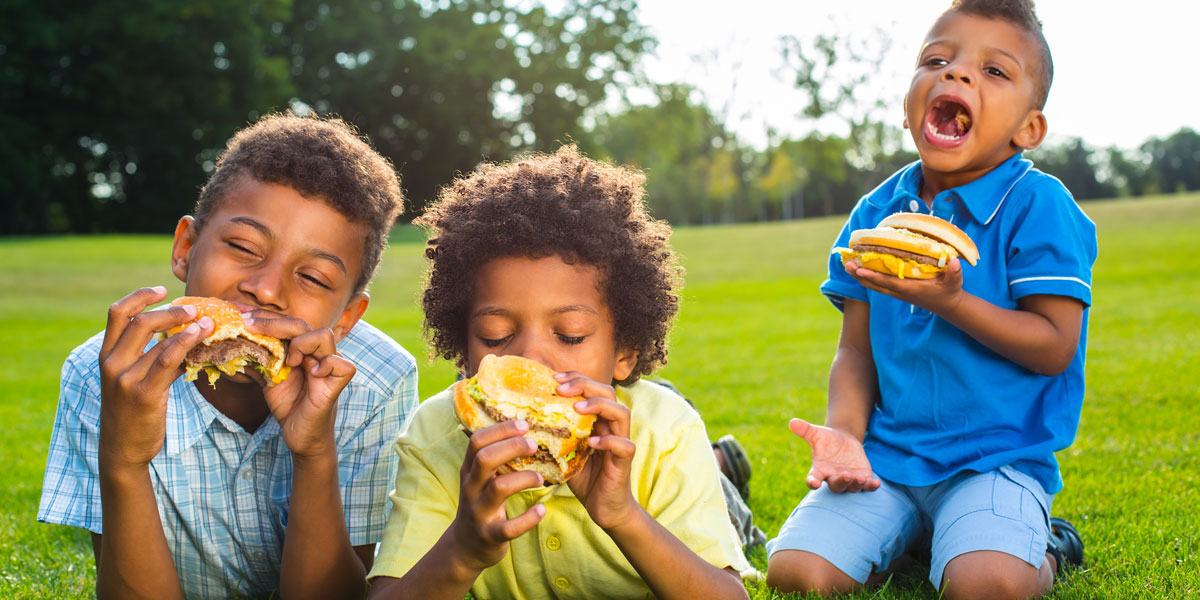 An article by Jane E. Brody published in the New York Times earlier this year was titled, "Are GMO foods safe?" The reassuring arguments in Brody's article are perennial, popping up again and again in the PR messaging of the GMO lobby. GMWatch has published an explanation of why her statements are false and misleading, followed by an expert commentary by the ecologist Prof Philip J. Regal, an early critic of the GMO food venture.
Keith Kloor is a freelance journalist and an adjunct journalism faculty member at New York University who has written for Nature, Science Insider, Slate and dozens of articles for Discover Magazine promoting GM foods and attacking critics of the agrichemical industry, while also assisting industry allies behind the scenes. Emails obtained by US Right to Know reveal instances in which Kloor coached and edited his sources, obscured the industry ties of a source, and selectively reported on information in ways that bolstered industry narratives.
Europe sets the world standard when it comes to chemical safety — unfortunately for the United Kingdom. The UK has been a consistent voice of resistance in discussions on whether to restrict use of harmful chemicals in the EU — frequently taking the industry's side in fights about whether to add more regulations. When it leaves, the bloc's regulators will likely be able to push through stronger protections. "It's true, the first thought we had was: 'The UK is leaving, we can ask for more ambitious measures,'" said Elise Vitali, chemicals project officer from the European Environmental Bureau, an NGO.
The UK government is trying to water down rules that block pesticides linked to a string of health defects from being sprayed on fields across Europe. Exposure to these chemicals, which crops carry onto supermarket shelves, can increase the risk of cancer, nervous system disorders and developmental issues. Despite these hazards, a handful of states with the UK at the helm has pushed the European Commission into a bid to weaken EU rules – a move that lawyers warn is illegal.