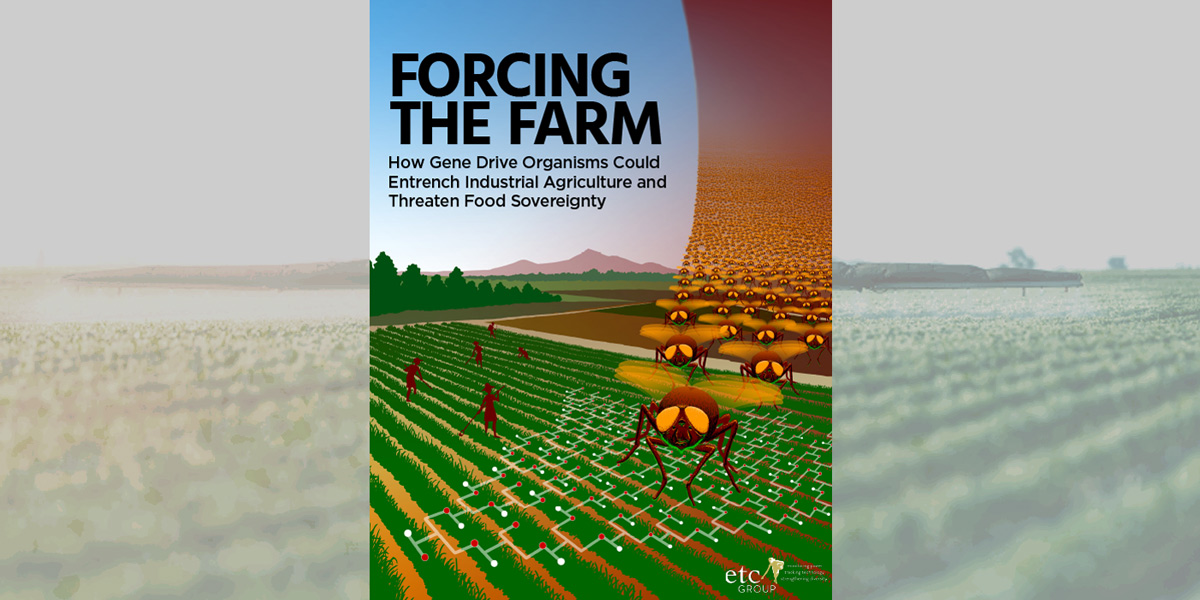 On World Food Day, global food movement leaders and organisations representing hundreds of millions of farmers and food workers set out their clear opposition to "gene drives" – a controversial new genetic forcing technology. Their call for a stop to this technology accompanies a new report, Forcing the Farm, that lifts the lid on how gene drives may harm food and farming systems. GMWatch is among the groups calling for a moratorium.
The German Ministry for the Environment has, in response to an open letter sent by several civil society organisations, issued a statement very critical of genetically engineered organisms carrying a so-called gene drive. The ministry announced that it will take action on an international level to make sure that the associated risks are fully investigated.
Government-backed researchers in America are aiming to use virus-carrying insects to genetically engineer crops – raising fears the technology could be used for biological weapons. A new article in the journal Science explores the shadowy programme funded by the US Defense Advanced Research Projects Agency (Darpa). The programme aims to disperse infectious GM viruses that have been engineered to alter the chromosomes of crops – using insects to spread the viruses to the plants.
A San Francisco judge has cast doubt on a jury's $289 million damage award to a former Bay Area groundskeeper who was diagnosed with cancer after spraying school grounds with Roundup weedkiller manufactured by Monsanto. Superior Court Judge Suzanne Bolanos said in a tentative ruling that she may overturn $250 million in punitive damages because there was no convincing evidence that Monsanto had knowingly manufactured a harmful product or acted "despicably" toward the plaintiff, Dewayne Johnson. Bolanos suggested state law may also require her to throw out $31 million that jurors awarded for Johnson's reduced life expectancy. GMWatch notes that several observers of the original trial commented that this judge seemed excessively sympathetic towards Monsanto.
Following Judge Suzanne Ramos Bolanos's decision to consider taking away the $289 million damages award against Monsanto and overturning the jury's verdict that the company's Roundup weedkiller caused groundskeeper Dewayne Johnson's cancer, four of the jurors have publicly protested against the judge's actions. Robert Howard, juror No 4, said in an interview with the Guardian, "I was just gobsmacked and outraged. I was astonished. Why do we have a jury system if the judge can just toss it out?" GMWatch has reprinted open letters to the judge from two jurors; a third letter is here.
Campaigners Daryl Hannah and Neil Young have written a hard-hitting article condemning Judge Bolanos's decision to consider removing Dewayne Johnson's damages award, set by the jury in the Monsanto Roundup and cancer trial. Hannah and Young write of the jury, "These hard-working Americans gave up their jobs, businesses, and families for two months, to perform their civic duty as jurors. If a judge intervenes to alter their verdict, then what, after all, is the point of having jurors?"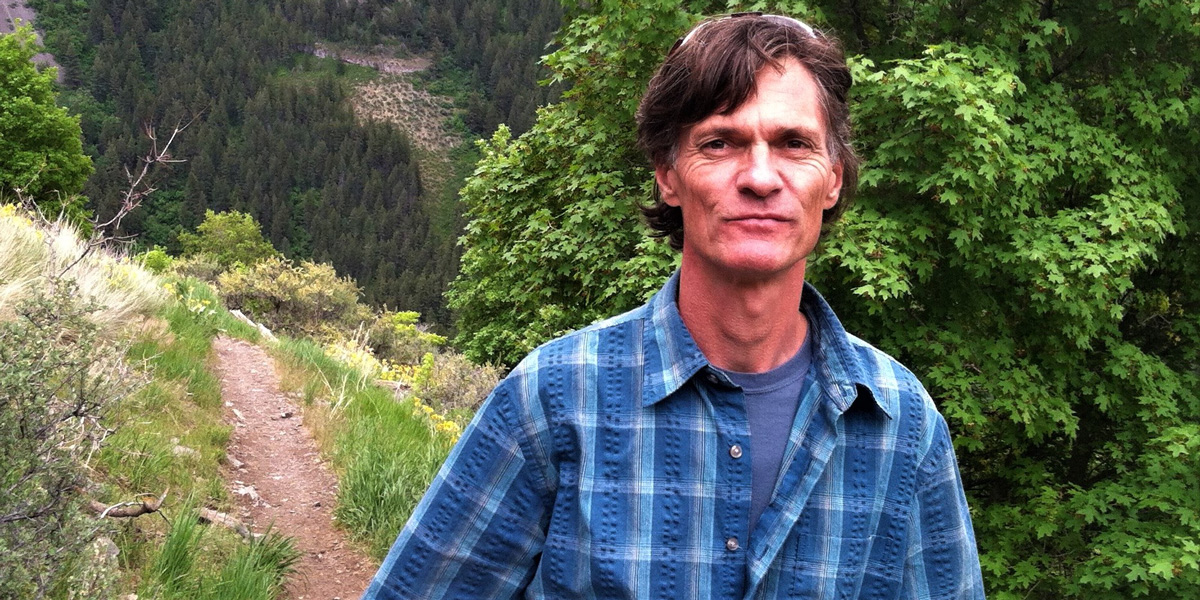 Dr Caius Rommens developed GMO potatoes for the Idaho-based agbiotech company Simplot. Some of these have been commercialised in the US, Canada, and Japan. But after finding that "most GMO varieties were stunted, chlorotic, mutated, or sterile, and many of them died quickly, like prematurely-born babies", Dr Rommens renounced his genetic engineering career and wrote a book about his experiences, Pandora's Potatoes: The Worst GMOs, which is available from Amazon. In an interview with GMWatch, Dr Rommens discussed the risks to health posed by the GMO potatoes he created.
Independent Science News has published an article by Dr Rommens (see above) describing his experiences of genetically engineering potatoes, his warnings about the risks they pose, and his view of the mindset of many crop genetic engineers.
Sustainable Pulse has published an interview with Dr Rommens (see above), which includes, among other topics, his view of the inadequacies of the regulatory system for GM foods and crops.
Some Arkansas farmers are defying the state ban on spraying dicamba herbicide. Dicamba is sprayed on fields of soybeans genetically engineered to tolerate it but drifts and volatilises onto other crops, damaging and killing them. Thousands of acres of soybeans that cannot tolerate the weedkiller, as well as trees in people's yards, once again are showing the classic signs of dicamba damage: curled leaves and stunted growth. Terry Fuller, a member of Arkansas' state plant board, called it "a sad situation. Really, an unbelievable situation".
A federal judge in Missouri has scheduled the first trial in a multidistrict litigation alleging dicamba-based weedkillers made by Bayer AG unit Monsanto Co and BASF Corp caused widespread crop damage after drifting across fields. The case of Missouri-based peach grower Bader Farms Inc, which alleges the companies conspired to create an"ecological disaster", will be fast-tracked for a trial starting in October 2019.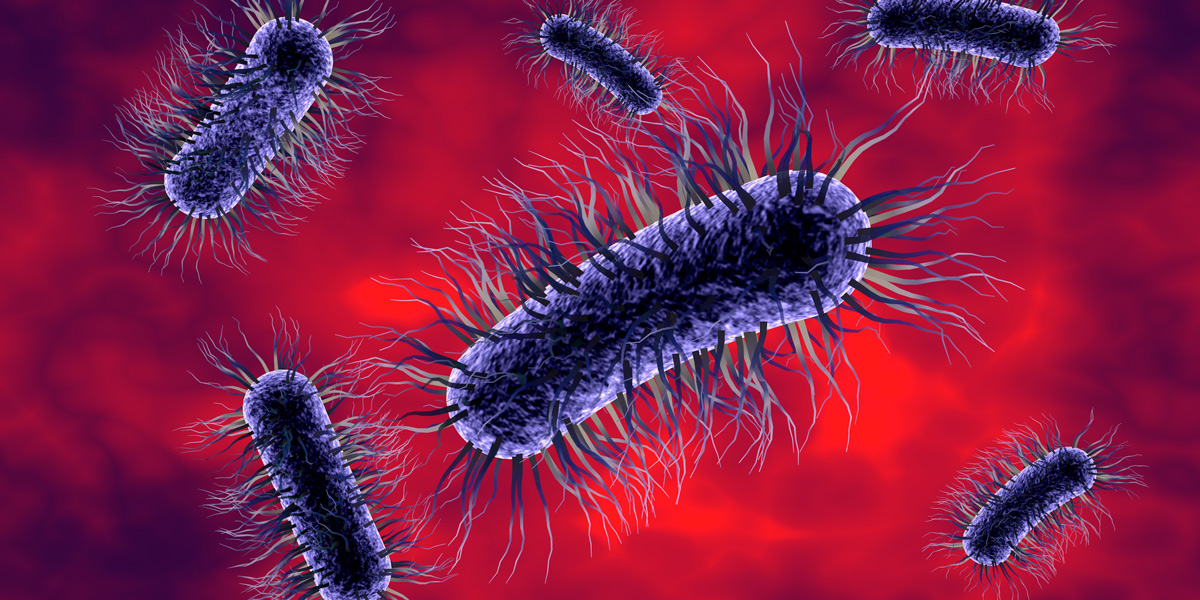 A new study has found that some of the world's most widely used herbicides, Roundup (glyphosate) and Kamba (dicamba), increase the rate of antibiotic resistance development in bacteria by a factor of up to 100,000 times faster than occurs without the herbicide. Both herbicides are used on GM crops engineered to tolerate them. The new study adds to a growing body of evidence that herbicides used on a mass industrial scale, but not intended to be antibiotics, can have profound effects on bacteria, with potentially negative implications for medicine's ability to treat infectious diseases caused by bacteria.
Air New Zealand is offering its passengers the meatless Impossible Burger, which contains an ingredient made with GM yeast. Dr Robert Mann and Prof David Schubert explain the dangers and give examples from recent history in which GM bacteria and yeast have created highly toxic substances.
Three months after a landmark ruling from the European Court of Justice which confirmed that new GM techniques should be covered by the same safety, traceability and labelling rules as existing GMOs in the EU, Friends of the Earth takes a look at the state of play. While the EU's top court confirmed the legal status of these new techniques, the European Commission and national governments are showing a worrying lack of action to implement the ruling. Friends of the Earth Europe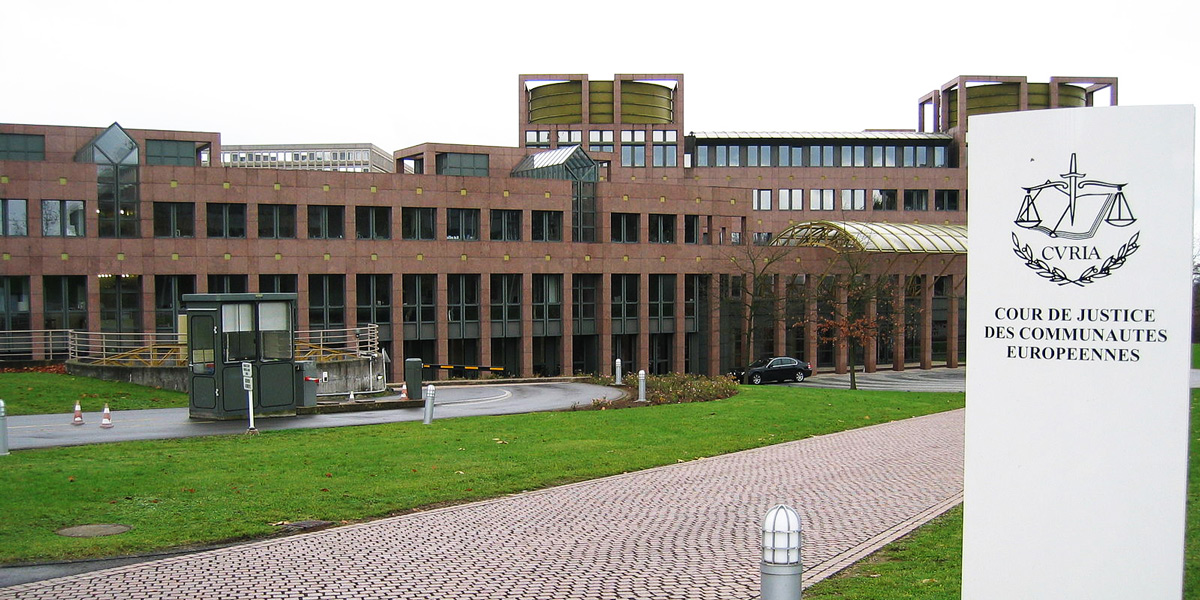 The ruling of the European Court of Justice on new GM techniques prompted responses and analyses by various NGOs, as well as press reports. GMWatch has made a compilation of some that have come our way. The take-home message is that the ruling was a victory for consumers and the environment, but vigilance is required to ensure that it is followed up by necessary action to protect and fully implement the EU GMO legislation.
Friends of the Earth has welcomed the rejection by Australia's state governments of a federal government proposal to deregulate a range of new genetic engineering techniques that are being referred to as gene editing. Ministers have agreed that further consideration of the potential risks posed by gene editing techniques was needed before a decision could be made. TAKE ACTION (Australia): keep up the pressure!
An article in Newsweek from this summer breathlessly hypes the potential of genome editing techniques such as CRISPR by promising a supposedly"must-have" food item: a red-fleshed apple. But a closer look at the article and the work of the scientists behind it actually shows that genome editing – and genetic engineering in general – are not needed.
A new Cornell study finds that glyphosate, the active ingredient in Roundup herbicide, was present at low levels in a variety of dog and cat foods the researchers purchased at stores. The researchers think the levels are safe because they are below the regulatory acceptable daily intake. But Dr Michael Antoniou disagrees and says that the researchers are ignoring scientific principles such as low dose exposures below regulatory"safe" limits causing endocrine disruption.
Testing arranged by campaigner and retired doctor Rosemary Mason has revealed glyphosate residues in popular brands of UK breakfast cereals.
In Ariège, France, 300 residents had their urine tested and all came back positive for glyphosate. (French text)
A new testing programme organised by The Detox Project in coordination with Kudzu Science has found glyphosate in human hair.
The Belgian government has published its long-promised ban on the sale of broad-spectrum herbicides (such as glyphosate) to non-professional users. The ban will enter into force on Saturday 6 October 2018. The sale of selective herbicides to non-professionals will be banned as of 31 December 2018.
Island Home Center & Lumber in Vashon-Maury Island, Washington state, USA has announced it will stop carrying Roundup or any other product containing glyphosate as a precautionary measure.
With news that Canada has agreed to open its borders to more US dairy products under the new United States-Mexico-Canada trade deal, some Canadians are wondering whether there will be more milk sold in their country produced from cows treated with the genetically engineered hormone rBST. Its use is banned in Canada.
American and European seed companies have been buccaneering their way through the world's seeds, picking and choosing the ones to patent and put into mass pro­duction. This means they have retained exclusive rights to resources that have been in the public domain for millennia. By 2018, after a frenzy of mergers and acquisitions, just three companies controlled more than half of all seed revenues. The primary business for all three is not seeds, but agricultural chemicals.
Nonprofit organizations Beyond Pesticides, GMO Free USA and Organic Consumers Association filed a lawsuit against the Pret A Manger restaurant chain for the deceptive marketing and sale of certain bread and other baked goods as "natural food", after the products tested positive for glyphosate, a component of Roundup weedkiller. The lawsuit charges that Pret exploits consumers' preferences and willingness to pay more for products marketed as "natural".
The US is pushing African countries to adopt GM crops. US state department employee Peter Haas is telling Africans that GM Bt insecticidal maize is effective in combatting the fall armyworm pest, even though the pest has already evolved resistance to the Bt toxin in the maize in Brazil and parts of the US. In contrast, agroecological methods have been proven to work in controlling the pest.
The African Centre for Biodiversity (ACB) has created a three-part animation series on GMOs in South Africa. These animations (each around 5 minutes long) are available on its YouTube Channel.
The Maharashtra government has sent notices to nearly 60 cotton seed companies seeing compensation for the losses incurred by farmers owing to sub-standard seeds that were prone to pest attack. Last year, farmers across Maharashtra reported large areas under GM Bt cotton being affected by pink bollworm.
Germany's Bayer, which acquired Monsanto in June, has said that new Bt cotton seed technology cannot be introduced in India as it is not profitable or financially viable because the company can no longer claim royalties. Monsanto, which has been selling GM cotton seeds in India through its joint venture Mahyco Monsanto Biotech that has sub-licensed Bt cotton seed technology to various domestic seed companies, is involved in legal battles with the Indian government and Indian company Nuziveedu Seeds.
Stakeholders have warned Pakistan's new government against experimenting with the healthy maize crop, saying farmers, dairy and livestock sector, seed producers, and industrialists are satisfied with the increase in the non-GMO maize harvest.
Ninety per cent of Bavarian milk is expected to carry a GMO-free label by end of 2018. This level of avoidance of GMO feed is based on official figures from the Bavarian State Office for Agriculture. Last year, the GMO-free quota was 60 per cent. (German text)
The largest producers of GM crops have called on ministers to use Brexit to abandon European rules that they blame for restricting the development of GM crops. The Agricultural Biotechnology Council said that the government should repeal EU regulations on crop biotechnology and breeding techniques. But groups opposed to GM accused the industry of trying to use Brexit to water down consumer protection, adding that leaving the EU should be a chance to improve regulations rather than drop them.
Donald Trump's administration has said the UK must scrap "unjustified" food and agricultural standards before it can sign a free trade deal with the US after Brexit. This news will alarm MPs, health campaigners, and animal welfare charities who have expressed concern that the US will demand the UK accepts food products of a lower standard than it does now as an EU member state.
UK trade secretary Liam Fox has denied reports that his department will lower food and farming standards when negotiating free trade agreements post-Brexit. However, he has not explicitly ruled out accepting US food standards in a post-Brexit trade agreement. He said in November he had "no objection" to UK consumers eating food products which are currently banned by the EU, like chlorine-washed chicken, after Britain leaves the EU. In GMWatch's view such products could include unlabelled GM foods from the US, which under EU legislation have to be labelled.
The Guardian is asking readers to get involved in a project compiling a database of police spying on political and environmental groups since 1968. The Guardian
Certain sections of the police see environmentalists, leftwingers and social justice campaigners as such a threat that scarce taxpayer resources and precious police time should be spent spying on them, writes Jenny Jones, former chair of the Green Party, who herself was spied upon as a supposed "domestic extremist". Jones says it is time for Parliament to define who is labelled a domestic extremist, so it's not left to the police to decide alone.
Rich nations waste $750 billion of food each year, double the amount needed to end global hunger, David Beasley, head of the United Nations World Food Programme, said. In GMWatch's view this is yet more proof (as if more were needed) that we do not need to produce more food: We just need to end food waste. This means that the universal "calling card" of the GMO lobby – that we have to double food production by 2050 and so must accept GM – is a piece of nonsense, even if GM did produce higher yields, which it does not.

The Canadian Association of Physicians for the Environment (CAPE) has released a new report which refutes the myth that municipalities need to use toxic pesticides in parks and green spaces, if they hope to avoid a dandelion apocalypse. That has been a fear expressed by some municipalities, faced with the restrictions imposed by bans on the use of toxic pesticides on lawns and gardens in some areas of Canada, particularly in Manitoba and Alberta. Such worries have proven groundless.
LOBBYWATCH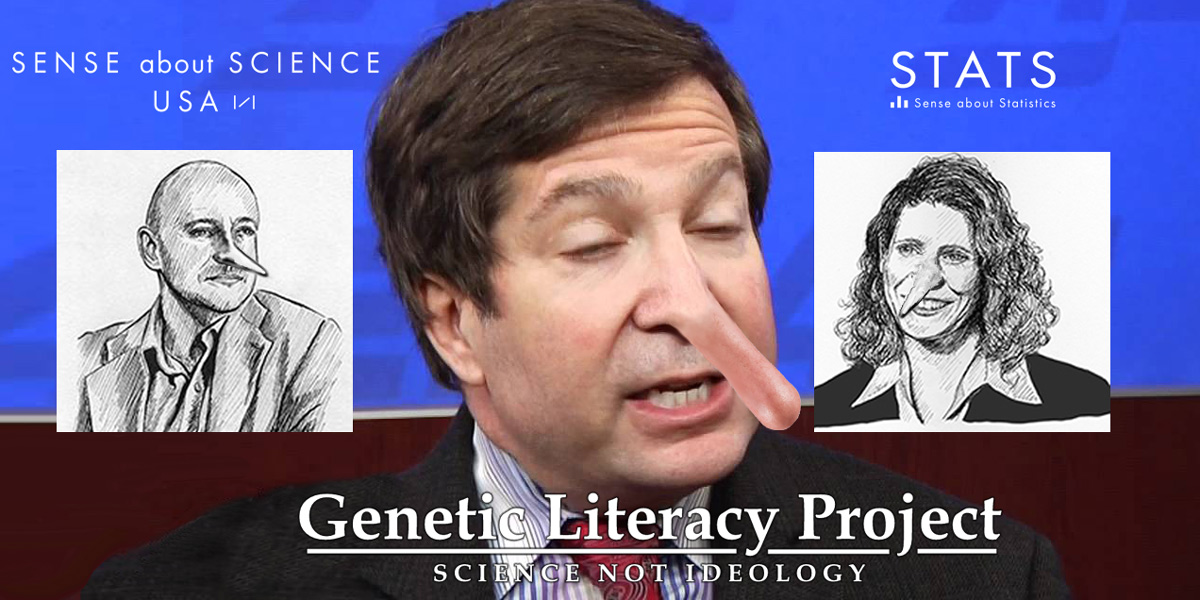 Why do these organisations claiming to champion science consistently promote industry-friendly messages while attacking independent researchers and investigative reporters? A look at their industry links (including to both Monsanto and tobacco lobbying) may explain the motives behind their campaigns to defend GMOs, pesticides and other industrial products.
Monsanto paid a public affairs consultancy up to €200,000 to set up a "grassroots farmers" operation across Europe to oppose a prospective EU ban on glyphosate. Dublin-based political firm Red Flag Consulting led the pro-glyphosate campaign, quietly launching a wide-reaching PR operation and enlisting the support of thousands of farmers from stands at agricultural fairs in "the eight most important EU countries".
Eric Andrieu is the MEP chairing the European Parliament's PEST Committee, set up following the Monsanto Papers scandal to investigate the EU's approval of glyphosate and the pesticide authorisation process in general. Mr Andrieu says he has been put under strange and unusual pressure – for example, there have been anonymous threatening calls from the US, and emails addressed to him containing the word "cancer" were filtered from his inbox and put in the trash, so that he did not see them.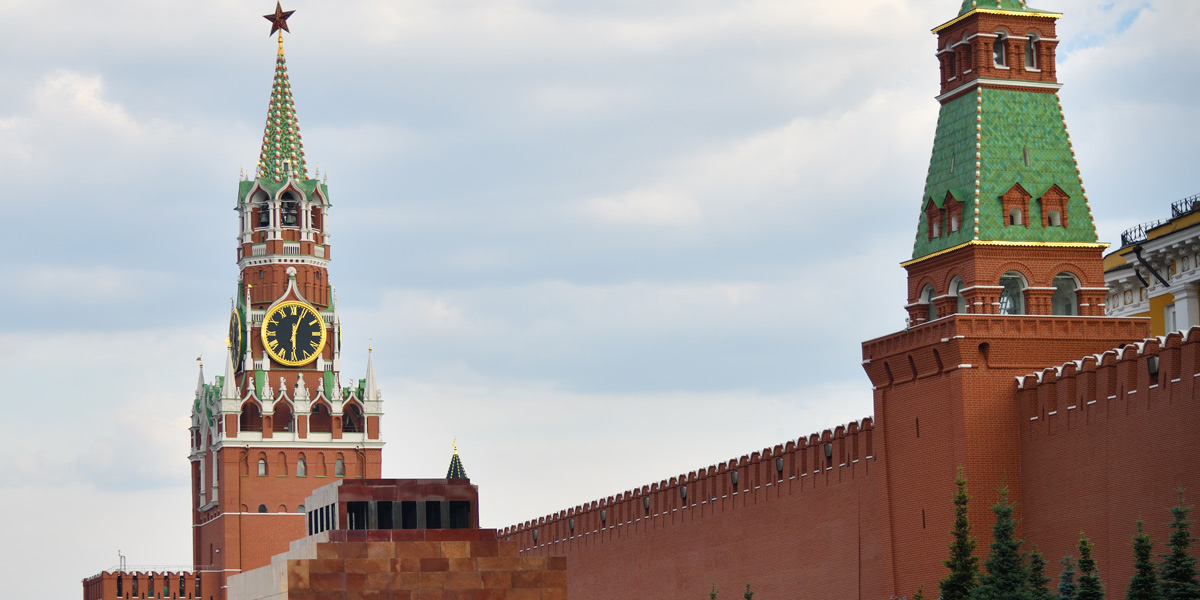 Recently The Times of London churned out a series of articles on how Kremlin-controlled trolls and "bots" were interfering with public discourse on GM crops. But GMWatch found their examples didn't stand up and even interviewed one of The Times's supposed Kremlin "bots". She turned out to be a real human being based in America – with real concerns about GM crops, glyphosate, and the mainstream media.
Despite its academic-sounding name and affiliation with an Ivy League institution, the Cornell Alliance for Science is a public relations campaign to promote GM foods and pesticides. With $12 million in funding from the Bill & Melinda Gates Foundation, the Alliance claims to be working to "restore the importance of scientific evidence in decision-making". However, the evidence shows that the group:
Misleads the public with inaccurate information about science
Elevates unreliable messengers who make false and unscientific claims
Partners with front groups that have worked with the tobacco industry or chemical industries to manufacture doubt about science that raises health concerns.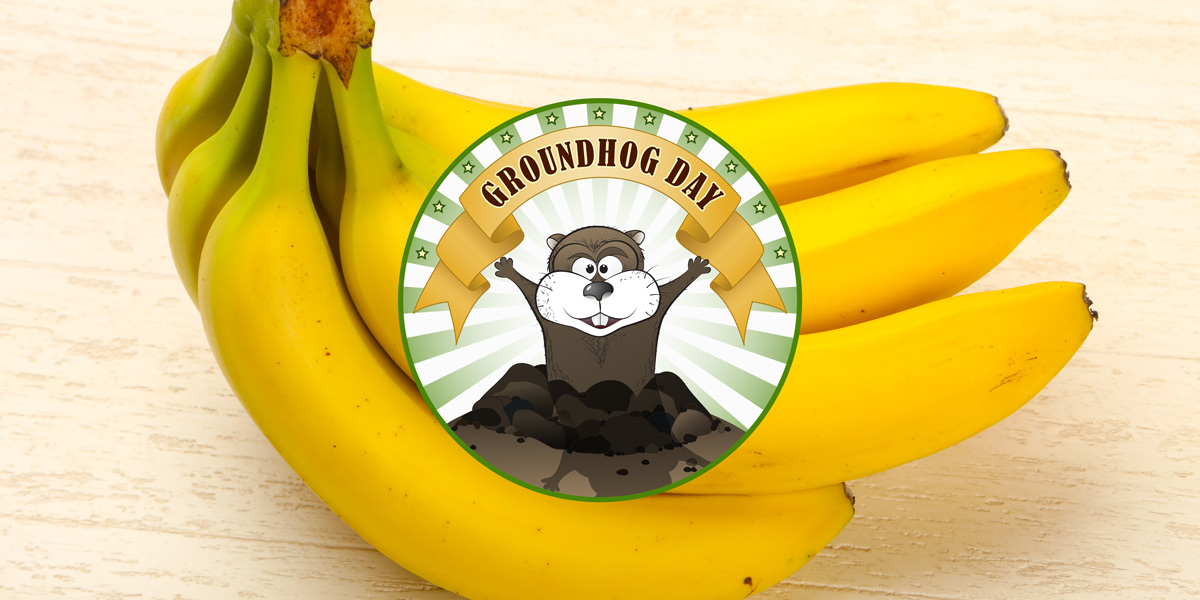 The term "Groundhog Day", coined after an American film in which the hero gets caught in a time loop and is doomed to repeat a day in his life again and again, is now used to describe any recurring situation. At GMWatch we often find ourselves in a Groundhog Day of the GMO lobby's making, as the same old "crisis narratives" with fairytale GMO"solutions" pop up every few years. "The banana is dying and only GM can save it" is a recurring crisis narrative of the GMO lobby. But the real answers to the problem of disease in bananas go unmentioned. GMWatch lays them out.
The Federal Opposition has moved for a Senate inquiry into the independence of Australia's agricultural chemical regulator after the leading investigative journalism TV programme Four Corners raised questions over how it is funded. The Australian Pesticides and Veterinary Medicines Authority (APVMA) is primarily funded by the chemical companies it regulates.