The world's most widely used weedkiller – used on over 85% of GM crops – may also be indirectly killing bees. New research from The University of Texas at Austin shows that honey bees exposed to glyphosate, the active ingredient in Roundup, lose some of the beneficial bacteria in their guts and are more susceptible to infection and death from harmful bacteria. Scientists believe this is evidence that glyphosate might be contributing to the decline of honey bees and native bees around the world.
US environmental regulators are under increasing pressure over dicamba, a controversial pesticide sprayed on GM dicamba-tolerant crops which has become known for laying waste to nearby crops as well as the weeds it is meant to control. While total reports of contamination have fallen, they have declined sharply in states that imposed tough regulations on the pesticide, while increasing in states that have not, such as Illinois and Missouri, according to the Association of American Pesticide Control Officials.
Dicamba herbicide drifting and volatilising from fields of GM dicamba-tolerant soybeans and cotton is damaging fruit trees in commercial orchards, as well as plants in people's gardens. Aaron Hager, University of Illinois Department of Crop Sciences associate professor, says the catastrophe is causing massive problems for the public image of agriculture. The dicamba spraying can affect crops far distant from the sprayed source. The owner of one Illinois orchard far from any GM crop fields is surprised at the damage. Jeff Flamm says in his 40 years, he's never seen so many curled up, brown leaves. He says it's likely that hundreds of peach trees have been damaged.
Ancient trees that form part of valued landscapes are suffering damage from drifting dicamba herbicide. The US Environmental Protection Agency now has to decide whether farmers should be allowed to keep using this chemical in quite the same way. The agency's previous approval expires at the end of the year.
Environmental groups say US regulators ignored warnings about dicamba when they permitted its use in 2016 on GM crops engineered to tolerate it. A federal appeals court in Seattle was asked to overturn the Environmental Protection Agency approval after the unintended destruction through herbicide drift of millions of acres of crops, from wine grapes and peach orchards to vegetables and soybeans.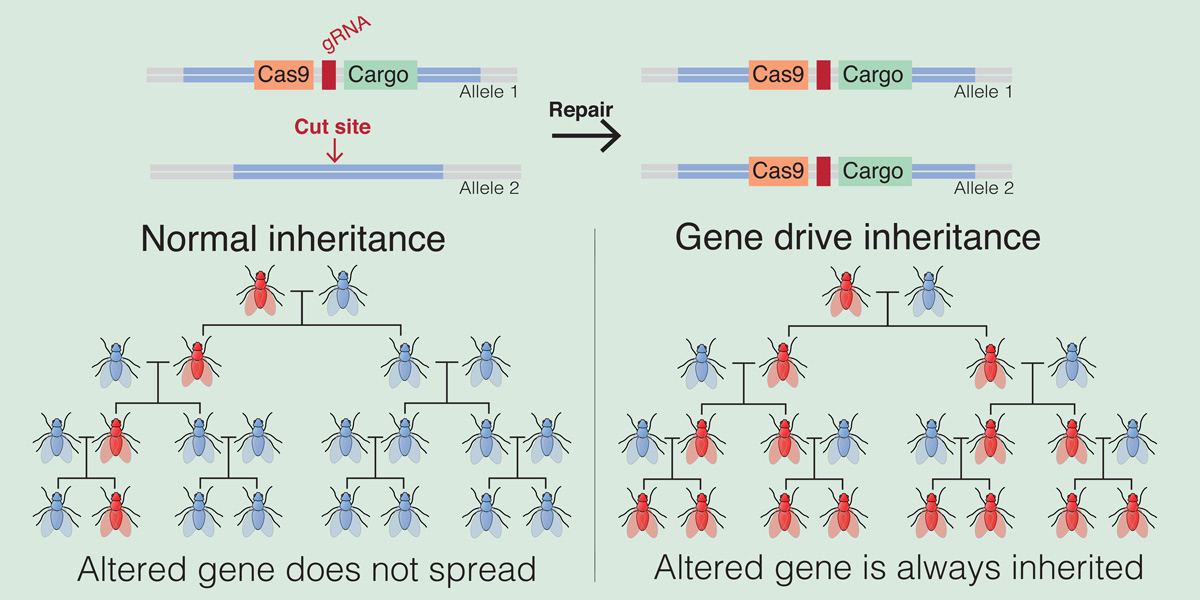 A research development that crashed a population of caged mosquitoes could enable the elimination of non-target species, with serious implications for biodiversity and ecosystems, says Dr Ricarda Steinbrecher. GMWatch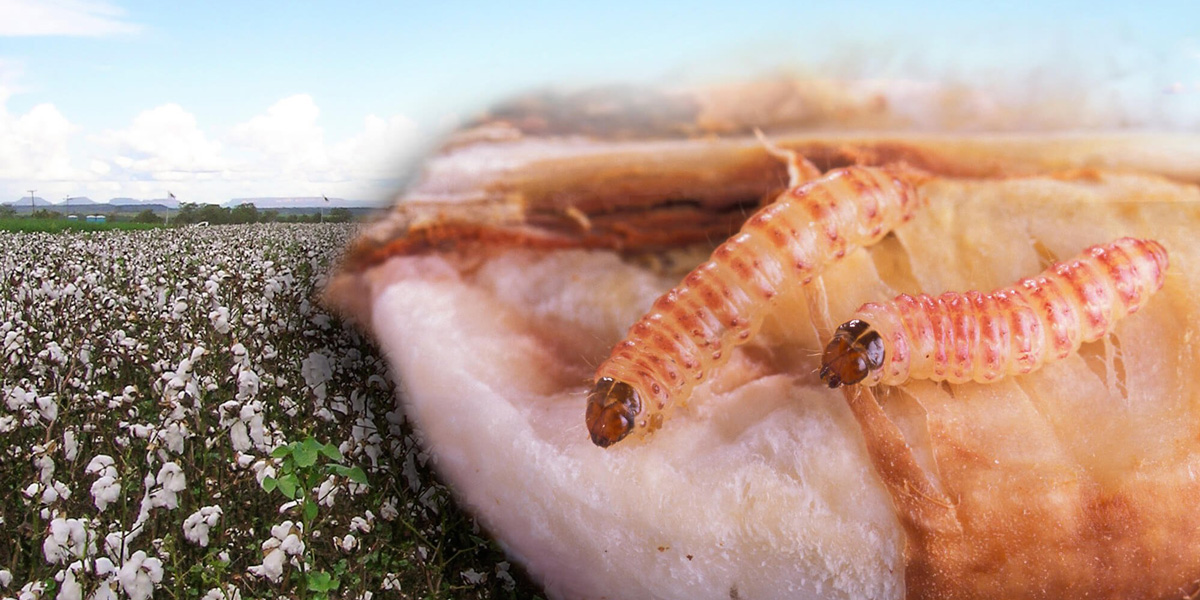 GM Bt cotton in India has brought stagnant yields, massive pest attacks, and increased agrochemical use, according to data presented at a conference. GMO advocates often claim that GM Bt cotton was responsible for increased cotton yield in India. But while yield did increase for the first few years of Bt cotton introduction, this gain was not sustained. And the data show that even this temporary gain was not due to Bt cotton.
In the cotton fields of Maharashtra, GMO and hybrid varieties are unable to withstand the onslaught of pests and diseases, prompting a shift in course towards India's indigenous (desi) cotton varieties. Though NGOs are promoting desi cotton, seed is hard to access and experts feel government backing is a must for a large-scale shift from Bt cotton to desi varieties.
This June, the State Government of Andhra Pradesh in India launched a scale-out plan to transition 6 million farms/farmers cultivating 8 million hectares of land from conventional synthetic chemical agriculture to Zero-Budget Natural Farming (ZBNF) by 2024, making Andhra Pradesh India's first 100% natural farming state. This is an unprecedented transformation towards sustainable agriculture on such a massive scale.
After the European Court of Justice (ECJ) ruling that certain "new GM" techniques fall under GMO legislation, legal experts hired by a GMO lobby group have said that the only way to exempt the new techniques from GMO risk assessment and labelling is to change the EU's GMO law.
In the UK, a letter signed by a group of 33 research institutions and GMO companies has been sent to Defra Secretary of State Michael Gove complaining about the EU Court of Justice ruling (see above). GMWatch comments that the lobbying attempt is entirely predictable but that for the sake of our trading relationship with the EU, it must not be allowed to succeed.
In the wake of the European Court of Justice's ruling requiring organisms developed using new genetic engineering techniques to undergo GMO risk assessments – as well as several new studies revealing genetic havoc as a result of gene editing – Friends of the Earth and Logos Environmental have released a new report, "Gene-edited organisms in agriculture: Risks and unexpected consequences".
The 25 July judgment of the European Court of Justice that products of certain "new GM" techniques must be treated as GMOs has not resulted in any action by the European Commission. In its view, it's up to the Member states to implement the ruling and initiate exchanges on potential difficulties they face. But unless the Commission acts over establishing detection methods for new GMOs, the result could be market chaos.
GMWatch has published reports from within Bangladesh saying that GM Bt brinjal (eggplant) has suffered widespread failure. But a tweet by GMO and pesticide-promoting writer Tamar Haspel links to a new peer-reviewed article that claims dramatic benefits from the crop. Is the glowing picture that Haspel paints of Bt brinjal's success reliable? And does the new article back it up? Claire Robinson investigates.
Brazil is second only to the US in its use of chemical pesticides, while many of the chemicals sprayed in Brazil on soy and other crops are banned by the EU and the US. Pesticide poisoning is a major Brazilian problem. In 2016, 4,208 cases of intoxication by exposure to pesticides were registered across the nation – the equivalent of 11 per day (killing 355 people). Most of the pesticides used in the country are applied to GM soy.
A Brazilian court has overturned an injunction banning products containing the weedkiller glyphosate, knocking down a previous ruling that had promised to up-end the GM soy planting season set to begin this month. Last month a Brazilian judge ruled to halt the registration of new glyphosate-based products in the country and to suspend existing registrations after 30 days, until health agency Anvisa issues a pending ruling on its safety.
Industrial farming in South America's largest savanna has turned Brazil into a major producer of GM soy. And it has lured producers away from the Amazon rainforest. But destruction of the Cerrado biome is hastening global warming, damaging watersheds, and putting wildlife at risk.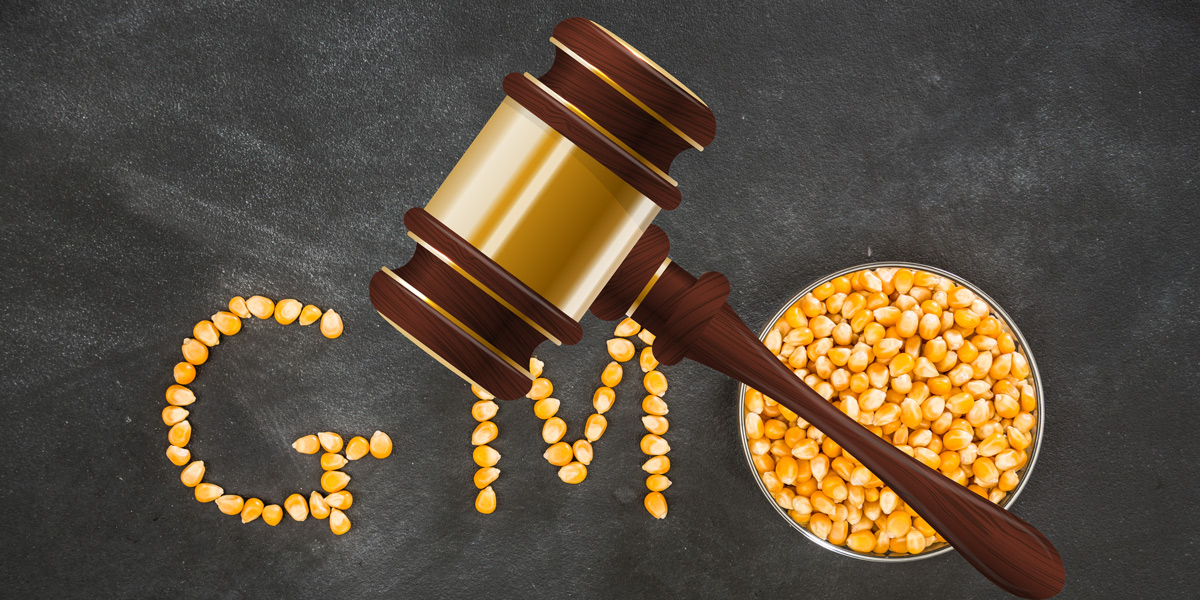 Brazil's federal public prosecutor has filed a public civil action requiring the suspension of commercial release of three GM maize seed varieties: Monsanto's MON87411 and MON87460; and Syngenta's 3272. The lawsuit cites several problems with the authorisations, including the lack of studies showing that these GMOs are safe to eat and for the environment. According to the four prosecutors who signed the document, the commercial release of the three GM maize varities, put into effect by the Brazilian GMO regulator, the National Technical Biosafety Commission (CTNBio), "directly violates the principles of prevention and precaution, exposing the environment and public health to serious risks".
The Argentine farmworker and outspoken advocate against agrochemicals Fabián Tomasi passed away last week. Tomasi finally succumbed to complications related to severe toxic polyneuropathy, a debilitating neurological disorder that doctors attribute to his occupational exposure to agrochemicals, notably those sprayed on GM soy. He left behind a defiant and heart-rending call to action.
A long-awaited jury decision has put new attention on the potential health risks of the weedkiller Roundup — and the debate over those risks. Researchers say the jury is still out on whether Roundup poses risks to the average consumer. However, scientists are piecing together a picture that shows the chemicals in the weedkiller are becoming increasingly common in humans.
Bayer is stepping up the legal defence of its flagship glyphosate weedkiller, after the verdict in the recent case alleging the chemical causes cancer sent shares down sharply and raised the prospect of costly plaintiff payouts. Bayer said it wants a California state court judge to overturn the jury's verdict, order a new trial, or reduce damages, according to a court filing. The company aims to defeat a $289 million award in August in one of the first of thousands of cases filed by gardeners, farmers, and others claiming Bayer's Roundup herbicide gave them cancer.
Bayer's defence of Roundup weedkiller may take a hit after an academic journal said Monsanto didn't fully disclose its involvement in published research finding the herbicide safe. A correction issued by Critical Reviews in Toxicology may bolster arguments that Monsanto, acquired by Bayer this year, ghostwrote safety reviews that concluded that the chemical was safe. The journal's publisher said it's issuing an "Expression of Concern" linked to the articles because the authors "have been unable to provide an adequate explanation to why the required level of transparency was not met on first submission".
The European Food Safety Authority (EFSA) has defended its work on glyphosate against criticism by arguing that the same critics praise its work on neonicotinoid insecticides. But at a Green group hearing on pesticides on 5 September in the European Parliament, Dr Martin Dermine of Pesticide Action Network (PAN) Europe explained that the discrepancy in outcome was due to the fact that EFSA had used independent studies on neonicotinoids but disregarded them on glyphosate.
The Detox Project – which certifies products as "Glyphosate Residue Free" – has been overwhelmed by industry inquiries over the past six months as food brands seek not just to get certified, but more often, to "use us as a consultancy service" to find out how the herbicide got into their products and what, if anything, they can or should do about it, says founder Henry Rowlands.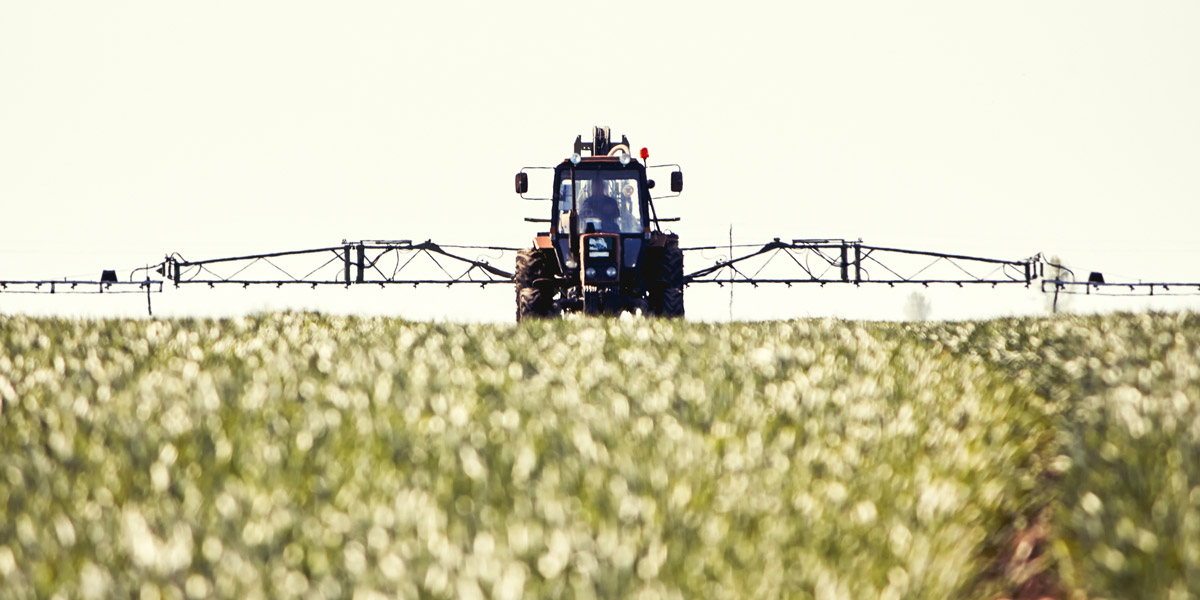 The European pesticide regulation and its implementation need to be improved, says a draft report from a committee of the European Parliament. The report calls for more transparency, stating that the public must have access to the full studies that EFSA relies upon to form its opinions. It also emphasises that studies from the scientific peer-reviewed open literature should be given the same weight as industry studies.
The re-authorisation of glyphosate controversy highlighted the many issues surrounding pesticides, their purpose and our dependency on them, as well as the harm they cause to­­­­­ our health and the environment. A reform of the authorisation process is needed to put health first, keep toxic substances off the market, prevent serious health conditions, and send investors a signal that future economic opportunities lie with the development of safe alternatives.
Monsanto tried to sue the citizen action group Avaaz to force it to hand over information it held on the company, including personal data on members of the public who had signed Avaaz petitions against Monsanto's weedkiller glyphosate. Now in a great victory for privacy and democracy, Avaaz has won against Monsanto. The judge threw Monsanto's subpoena out of court.
GMB, Britain's general workers' union with almost 639,000 members, is demanding a ban on the "probably" carcinogenic weedkiller glyphosate before more lives are put at risk.
The Czech Republic will limit the use of substances containing the controversial glyphosate weedkiller as of next year, the agriculture ministry said. Among other restrictions, the Czech Republic will ban the use of glyphosate for pre-harvest desiccation of crops.
Australia's Cancer Council is urging global chemical giant Monsanto to come clean on any potential links to cancer with its glyphosate weedkiller following a major lawsuit in the US in which the company was ordered to pay $US289 million to a former school gardener who is dying of cancer.
Documents show that chemical manufacturer Monsanto knew a family of chemicals known as PCBs were harmful, persistent contaminants back in the '50s, '60s and earlier, yet continued to prioritize their sale for years. These revelations are part of the basis for a lawsuit the city of Spokane filed against Monsanto, as the city continues to deal with a legacy of PCB contamination in the Spokane River.
We were very sorry to hear of the death (https://www.gmwatch.org/en/news/latest-news/18440) of Peter Melchett, policy director of the UK Soil Association and a dear personal friend to us at GMWatch. As well as being an unfailingly kind and generous man, Peter was a giant figure in the environmental and organic movements. The Guardian has published (https://www.theguardian.com/environment/2018/sep/03/peter-melchett-lord-melchett-obituary) a detailed and fitting obituary.
Meal replacement drink Soylent has launched in the UK with a different formula to its US equivalent. Soylent's GMO-containing meal replacement bar was accused of causing vomiting and diarrhoea in North American consumers.
GM mosquitoes are set to be released in Burkina Faso, Africa. The Gates Foundation is funding the experiment as part of its "Target Malaria" programme. The GM mosquito release is intended as a warm-up for the ultimate aim of releasing gene drive mosquitoes. Gene drive mosquitoes, if "successful", would wipe out the malaria-transmitting mosquito species.r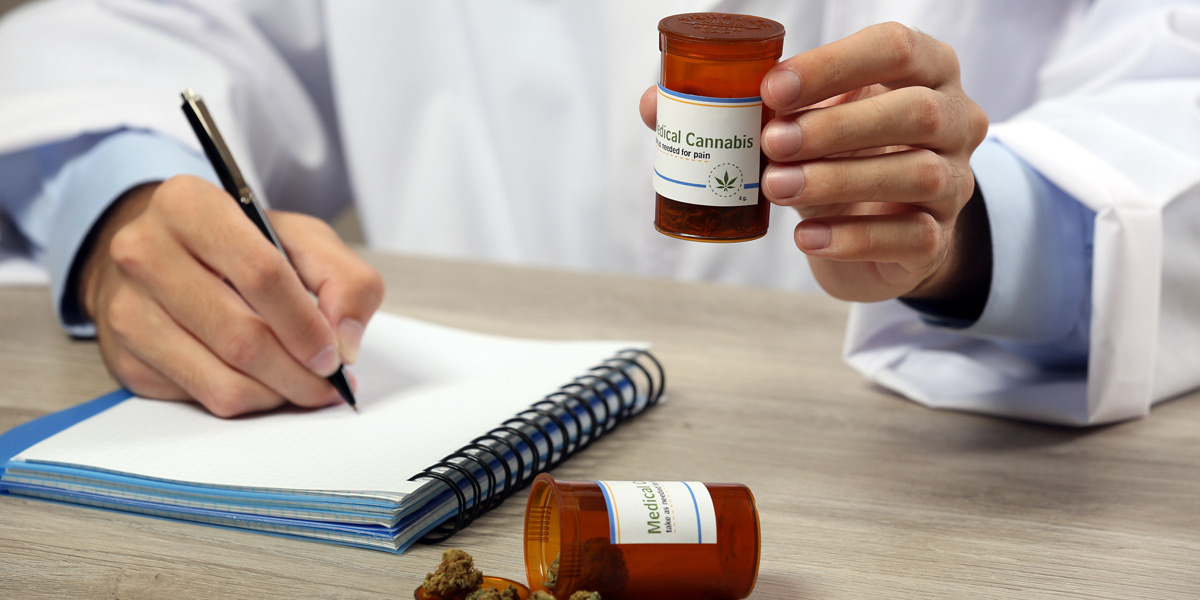 Intrexon, the biotech company that has taken over Oxitec of GM mosquitoes fame, has failed to attract investors with its GM salmon and mosquitoes, so now it's getting into the production of cannabis compounds for medical use employing GM yeast.
EU agriculture can phase out pesticides, reduce impacts on climate and biodiversity while ensuring food security for Europeans, French researchers conclude in a new analysis.
A new Alliance for Food Sovereignty in Africa (AFSA) publication, "Know Agroecology", is a media guide for African journalists and communicators to help them better understand and share information about agroecology and food sovereignty.
US synbio firm Intrexon, which owns GMO mosquitos, salmon and apples, is being investigated by lawyers for securities fraud.
Children's health is in crisis. But breakthroughs in our understanding of the importance of gut health can help reverse even serious disease, writes Michelle Perro, MD. Dr Perro says disturbances in the epigenetic control of gene function and imbalances in gut bacterial populations (microbiome) are major contributing factors to many illnesses and lifestyle interventions can help many sick children recover.
LOBBYWATCH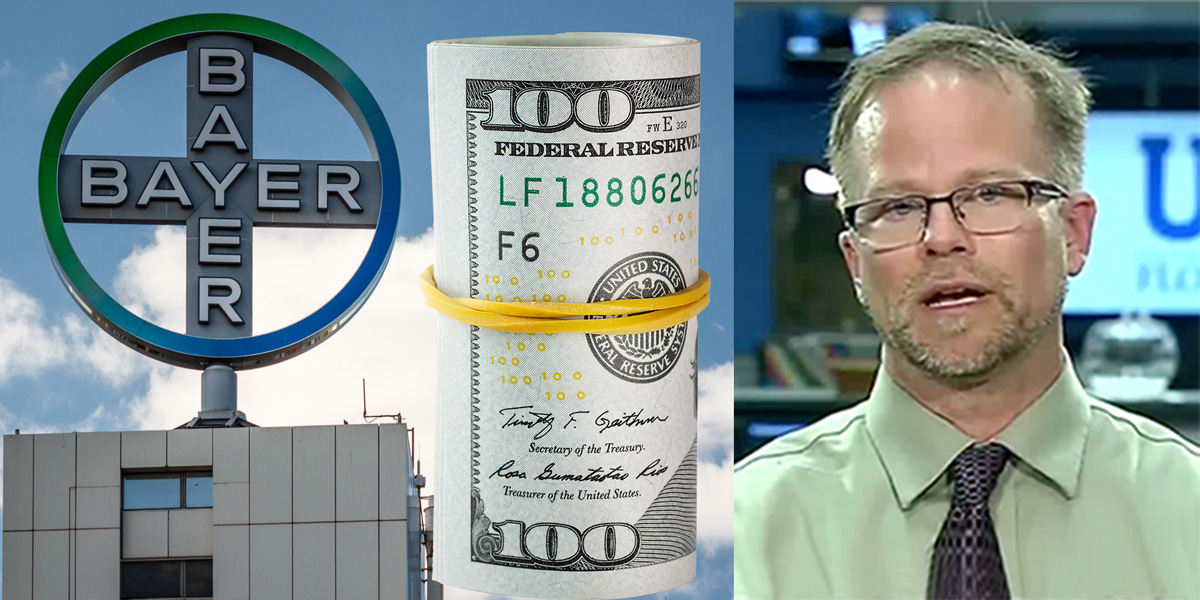 A few months ago GMWatch published two articles about the well known defender of pesticides and GMOs, Kevin Folta, doing lucrative consultancy work for Bayer while simultaneously claiming he declines all paid consultancy. Now the pro-GMO blog Biofortified has not only confirmed the Bayer consultancy but its founders have publicly condemned Folta for lying about it.
In a sinister development, an obscure "science and technology think tank" wants to deny Americans the right to choose non-GMO foods. The Information Technology and Innovation Foundation (ITIF) has filed a petition with the US FDA against the Non-GMO Project in the hopes of getting its butterfly label banned from food packaging. GMO lobbyist Val Giddings – a former vice president of the Biotechnology Industry Organisation – is a senior fellow at this think thank. However, attorneys familiar with the food industry believe that the petition is unlikely to succeed.
Corporate sponsorship of academic studies is diverting researchers away from important public health questions and potentially distorting government policy, a new study has found. Researchers examined 36 industry-sponsored articles, more than half of which were medically related. It examined four papers on tobacco, three on the food industry, three on plant or animal biotechnology, and others relating to the alcohol, chemical, or mining industries.
University of Florida Institute of Food and Agricultural Sciences researchers will "educate" the public about GMOs using $466,000 of taxpayer funds. US Right to Know has pointed out that it will do this while also taking millions of undisclosed dollars from GMO and chemical corporations.
As negotiations continue around the 2018 Farm Bill — the federal legislation that covers everything from food stamps to farm subsidies to agricultural research — Congress is considering whether to continue funding a little known government-funded project called the Foundation for Food and Agriculture Research (FFAR), which calls itself "the people's foundation". But FFAR is steering tens of millions of taxpayer dollars toward research with some of the richest corporate agribusiness firms (General Mills, Syngenta, and ADM), raising questions over whom it is serving.
As discussions about a European Commission proposal on the transparency of EU food safety data are under way in both the European Parliament and the Council of the European Union, organisers of the #StopGlyphosate European Citizens' Initiative warned that to live up to its promising objectives, the proposal must be amended as it contains serious weaknesses that could worsen the situation regarding transparency.
A radical blueprint for a free trade deal between the UK and the US that would see the NHS opened to foreign competition, a bonfire of consumer and environmental regulations and freedom of movement between the two countries for workers, is to be launched by prominent Brexiters. The proposal would remove tariffs and throw out the precautionary principle that has guided much EU regulation on GM foods, chlorine-washed chicken, hormones in meat, pesticides and chemicals in cosmetics.
VIDEO OF THE MONTH
Summary of GMO studies by 25-year expert researcher (video)
The biotech industry's claim that GM foods are safe is shattered in this lecture by Prof Sheldon Krimsky on animal feeding studies with GMOs. The lecture will be of interest to anyone wanting to understand GM technology, to learn how to protect themselves, or to share their concerns with others.