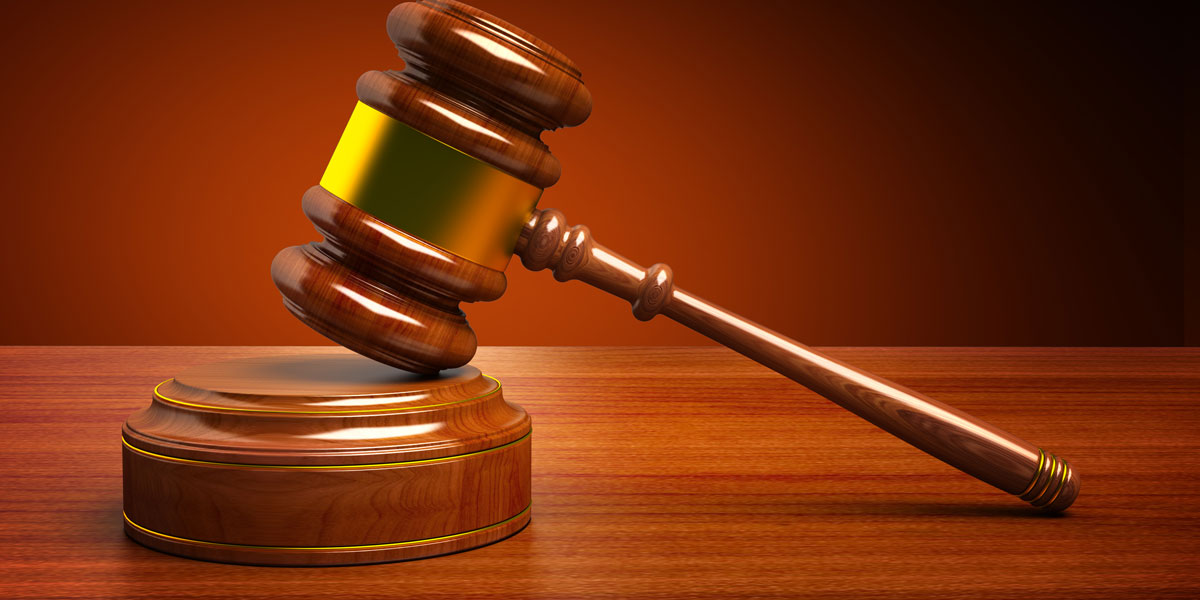 In an important development, a Brazilian judge has suspended the use of products containing glyphosate, a widely employed herbicide for GM soy and other crops in the country. A federal judge in Brasilia ruled that new products containing the chemical could not be registered in the country and existing registrations would be suspended within the next 30 days, until the government reevaluates their toxicity.
An unusually detailed article in the popular press looks at the health risks posed by Roundup herbicide, which is based on glyphosate. The article cites research linking Roundup to cancer and non-alcoholic fatty liver disease and looks at the problems with regulatory assessments of glyphosate.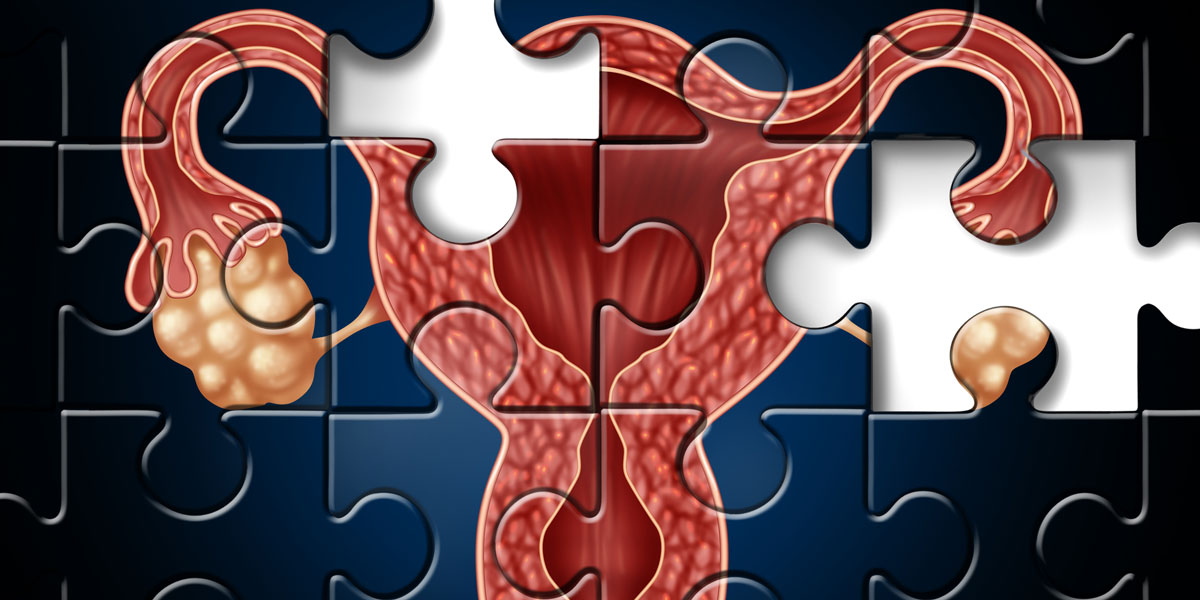 <
Exposure to environmentally relevant doses of a glyphosate-based herbicide during pregnancy has been found not only to impair female fertility in rats, but to induce foetal growth retardation and malformations, including abnormally developed limbs, in their second-generation offspring. These are the findings of a new study published by Argentinian researchers.
GM tomatoes have been genetically engineered to produce a dye that will turn sickly-pale farmed salmon a healthy-looking pink.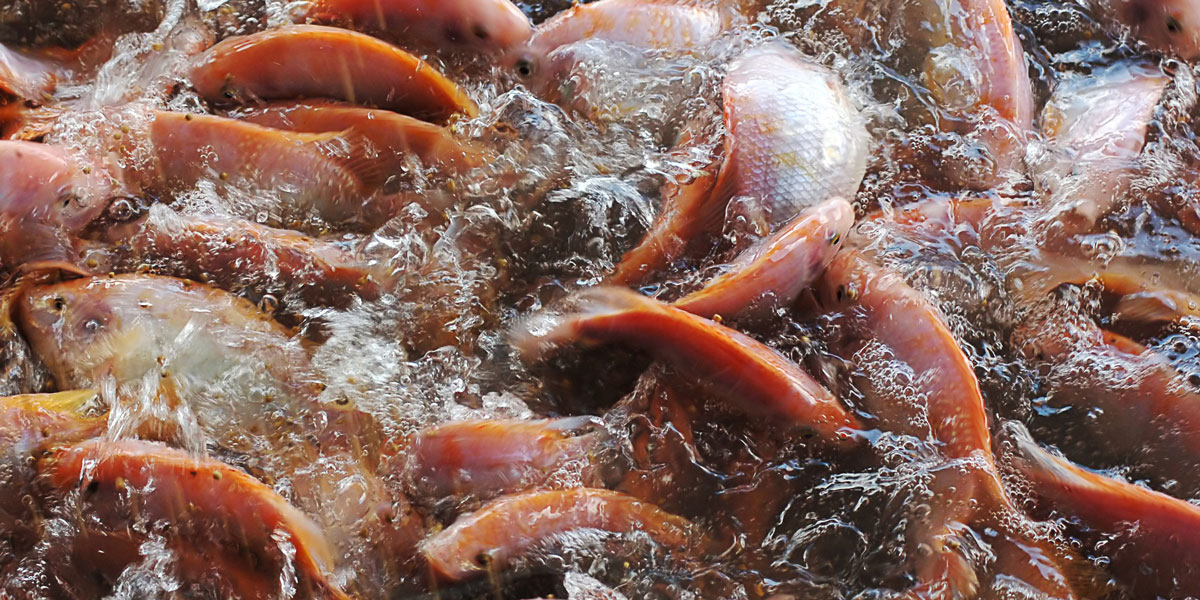 Researchers in Scotland are giving farmed salmon feed made from GM camelina plants engineered with a gene from algae to produce "healthy" oil. The aim of the scientific trial is to increase the nutritional value of the fish by raising the amount of long-chain omega-3 oil. However, the researchers are making the process of enhancing nutritional value unnecessarily complicated. A non-GM solution would be to feed the fish directly on algae.
Rats fed a triple-stacked trait GM maize engineered for insect resistance and herbicide tolerance developed potentially leaky stomachs, according to a new peer-reviewed paper by Australian researchers. The GM-fed rats developed gaps between cells that should be tightly joined. They also developed other abnormalities in their stomachs.
A non-GM approach shows success in preventing dengue transmission in an Australian city. About 4 million mosquitoes were infected with a bacterium called Wolbachia, which reduces their ability to transmit dengue, Zika, and chikungunya viruses, and which can spread quickly through the population as these mosquitoes mate with wild ones.
The Minister for Communications, Climate Action and Environment, Denis Naughten, has secured Cabinet approval to enable Ireland to prohibit or restrict the cultivation of GMOs.
Farmers in Slovakia have stopped growing GM crops due to reduced demand.
Japan – — Canada's's second-largest buyer of wheat – has lifted a month-long import ban imposed in the aftermath of the discovery of GM wheat growing in a ditch in southern Alberta. But with the origins of the rogue wheat still a mystery, activists say the Canadian government should put a halt to all field testing of GM wheat or risk such an incident happening again.
In a podcast, former USDA scientist and ecologist Dr Jonathan Lundgren discusses how diversity in insect populations decreases pest problems, why the term "pesticide safety" is meaningless, and much more. He says: "GMOs, seed coatings, pesticides in general are a symptom of a greater problem... I'm against GMOs because I just don't think they're needed... if we solve the underlying issue of...[a system] where it's all monoculture… and we are predisposed to pest outbreak after pest outbreak."
The creation of GM babies has received the green light in a report from the UK's Nuffield Council on Bioethics. The Council says changing the DNA of a human embryo could be "morally permissible" if it is in the child's best interests. But Marcy Darnovsky of the Center for Genetics and Society in California warned that human gene tinkering will worsen inequality and social division. Dr David King, Director of Human Genetics Alert, said of the Nuffield verdict: "This is an absolute disgrace. We have had international bans on eugenic genetic engineering for 30 years. But this group of scientists thinks it knows better, even though there is absolutely no medical benefit to this whatever."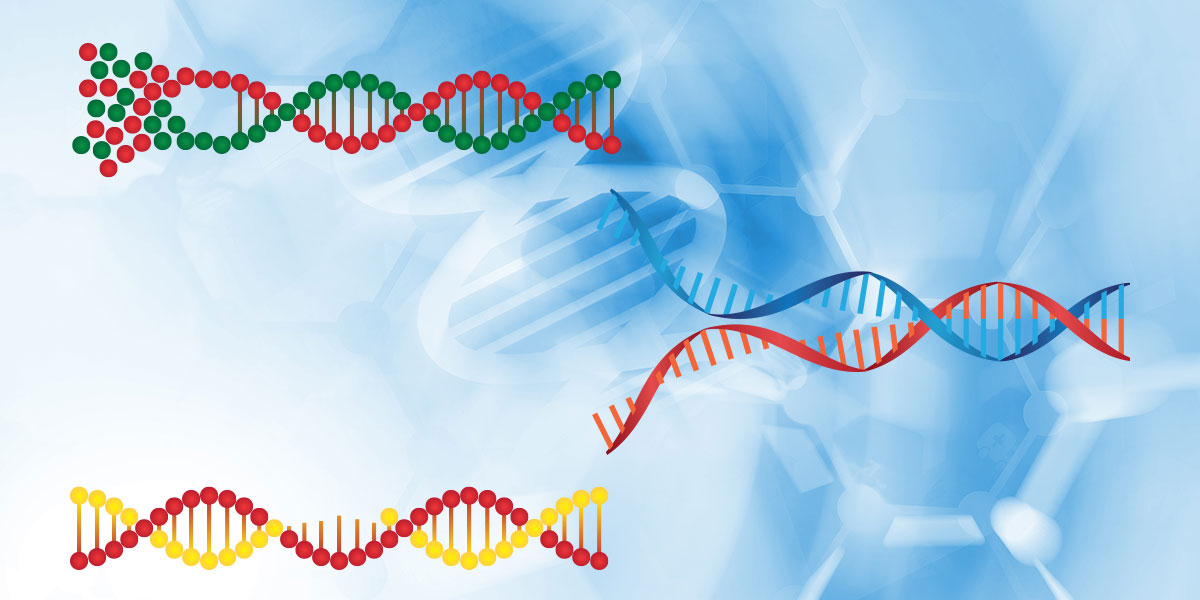 Scientists have discovered that CRISPR/Cas9 gene editing can cause greater genetic damage in cells than was previously thought. These results create safety implications for gene therapies using CRISPR/Cas9 in the future as the unexpected damage could lead to dangerous changes in some cells. Potential consequences in patients could include cancer. The technique as used in food plants is the same, as are the mechanisms of DNA repair. Such off-target effects in food plants could have effects on food safety, including unexpected toxicity and allergenicity.
Testifying in US cancer litigation, a former school groundskeeper has described his suffering allegedly caused by Monsanto's glyphosate weedkiller Roundup. Dewayne Johnson said that if he had known what he knew now about Roundup, "I would've never sprayed that product on school grounds... if I knew it would cause harm... It's unethical." He is the first person to take Monsanto to trial over allegations that the herbicide is linked to cancer.
Monsanto has long worked to "bully scientists" and suppress evidence of the cancer risks of its Roundup weedkiller, a lawyer argued in the US cancer litigation (see above).
In the US cancer litigation, cancer risk expert Prof Chris Portier and a lawyer for the agrichemical company sparred over the evaluation of scientific research on glyphosate's carcinogenicity. Portier slammed US and EU regulators over their methods of analysis that led them to conclude glyphosate was safe.
The Sri Lankan government has lifted its ban on glyphosate for all crops throughout the country.
Monsanto's quest to keep its controversial weedkiller Roundup on the European market faces another challenge. The European Commission is pushing for France – which plans to phase out Roundup's active ingredient, glyphosate, domestically – to take over from Germany as the lead country responsible for assessing the herbicide's safety.
The EU's top court has ruled that a controversial new generation of food genetic engineering techniques should be subject to EU safety checks and consumer labelling. In a landmark ruling that was welcomed by GMWatch and other NGOs, the European Court of Justice (ECJ) confirmed that new techniques to modify genetic material in plant or animal cells – including so-called genome editing techniques such as CRISPR – must undergo the same safety checks for their impacts on the environment and human health as existing GMOs.
The ECJ ruling is reported to have "shocked" the industry, which described it as a severe blow to innovation in EU agriculture and warned of dire economic and environmental consequences.
Bayer and BASF have all but ruled out pursuing plant genome editing in Europe after the EU ruled the technology should be regulated like GMOs. Following the ECJ verdict, Bayer has widened the definition of "genetically modified" accordingly to include genome editing.
In the wake of the ECJ ruling, a coalition of NGOs including GMWatch has written to EU Commission President Jean-Claude Juncker asking him to take action against EU member states that have permitted field trials with new GMOs outside the GMO legal framework. The "rogue" member states include the UK, Sweden, Finland, and Belgium. The illegal field trials include a trial of genome edited GM Camelina sativa hosted by Rothamsted Research in the UK.
Andy Stirling of the STEPS Centre at the University of Sussex has written a scholarly but hard-hitting analysis of the European Court of Justice (ECJ) ruling on the GMO status of new gene editing techniques. It contains a masterly deconstruction of GMO advocate Prof Ottoline Leyser's high-handed and unscientific response to the ECJ ruling.
Conservation groups have filed a notice of intent to sue the Trump administration for suddenly reversing a 2014 decision prohibiting bee-killing neonicotinoid pesticides and GM pesticide-tolerant crops on national wildlife refuges.
A lawsuit filed in the US accuses Nestle of designing a seal on its product packaging with the intention to trick consumers into thinking that its products were certified by the non-profit Non-GMO Project, an independent third-party certification body. The suit also accuses Nestle of selling foods under its own "non-GMO" seal that were in fact produced using GMOs, such as dairy products from animals fed GMOs. This would not be accepted under the Non-GMO Project standard.
If consumers are to believe that the food industry is serious about transparency, then highly refined ingredients derived from GM crops, such as sugars and oils, must be included in the definition of "genetically engineered" in federal GMO labelling legislation, Unilever, Hershey, and Nestle have argued.
Impossible Foods claims that its Impossible Burger, made with GMO-derived ingredients, is safe. But their spokesperson is leaving out some important facts. Stacy Malkan has the rundown.
Measures aimed at preventing dicamba drift by issuing restrictions on when and how farmers spray are not working. In Indiana, record numbers of complaints of drift have come in this year to the relevant office. Dicamba is sprayed on GM dicamba-tolerant crops, mostly soybeans, but is drifting and killing other off-target crops. A University of Missouri report estimates that drift damage from the pesticide dicamba has occurred across 1.1 million acres of agricultural crops, trees and other plants so far this year. Kevin Bradley, University of Missouri weed specialist, said the Missouri Bootheel had an estimated 25,000 acres of soybeans that had drift damage. He said, "All the data in front of me says we still have a problem that hasn't been addressed."
Farmers in a federal class-action lawsuit have filed two main complaints against agro-chemical giants Monsanto and BASF regarding the herbicide dicamba, which is blamed for millions of acres of crop damage, especially to soybeans, over the last couple of years. The lawsuit alleges Monsanto and BASF created dicamba-tolerant crops knowing it would likely cause harm to other fields. The second complaint alleges that Monsanto is creating a monopoly out of dicamba-tolerant plants by forcing farmers to grow them or risk having their crops damaged.
As the US Environmental Protection Agency prepared to make label changes for the herbicide dicamba after it caused widespread crop damage, the agency depended on the herbicide's maker for guidance, documents produced in a federal lawsuit show.
Farmers in India's Odisha State will now be able to cultivate two non-GMO insect-resistant and high yielding cotton varieties. The two varieties – BS 279 and BS 30 – will ensure profit in the form of higher yield, quality fibre, minimum cultivation cost, water use efficiency, insecticide efficacy, and minimum pesticide usage. Above all, the new varieties are resistant to sucking pests, a problem still associated with GM Bt cotton.
GM food is available – illegally – on a large scale in the Indian market, according to a study by Centre for Science and Environment. This is partly due to the Supreme Court of India's creation of a regulatory vacuum when it disposed of a writ petition in 2017.
In a bid to curb the illegal use of GM herbicide-tolerant cotton (it also has a Bt insecticidal trait), the Telangana government has put restrictions on the use of glyphosate in the state.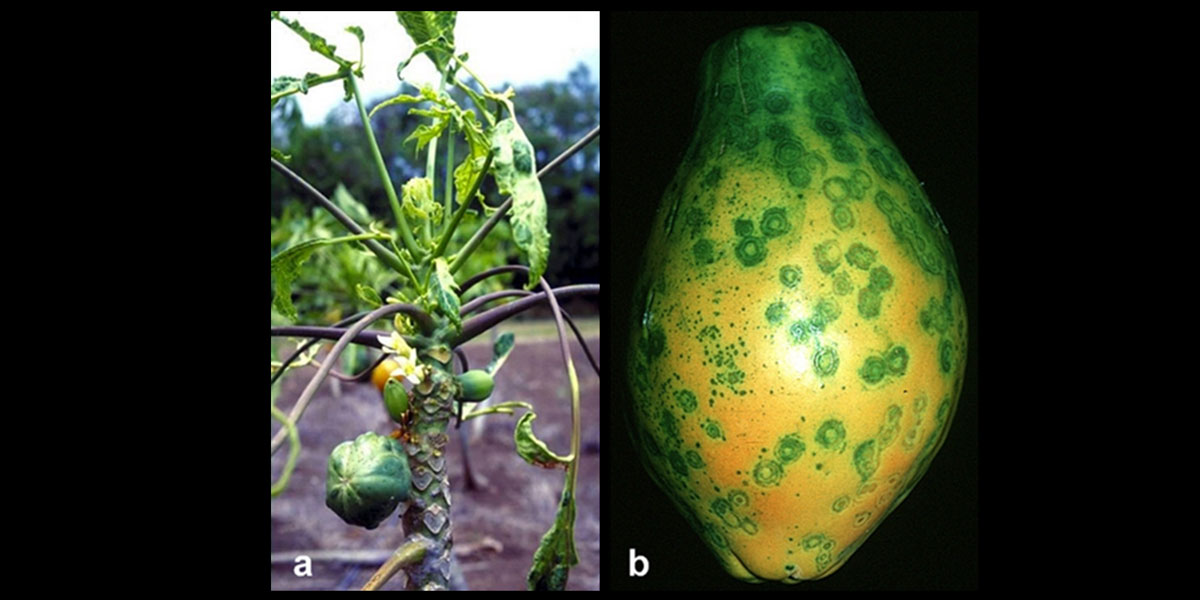 Ringspot virus-resistant GM papayas are often cited as a genetic engineering success. But a new study reports that in China, the virus resistance in GM papaya has broken down under pressure from a new lineage of the virus. Dr Doug Gurian-Sherman commented that the development "raises big questions about the sustainability of GM virus resistance more generally, even when initially successful".
A Shenzhen-listed company has admitted illicitly selling GM corn seeds that were subsequently planted on hundreds of acres of land in northwest China earlier this year.
Following the discovery that GMO golden rice contains insertional mutations that negatively impact yield and performance, former genetic engineer Dr Belinda Martineau asks how many other developers of GM crops have neglected to screen their GM prototypes for such damaging mutations.
Scientists have found that deleting a single gene in a particular strain of gut bacteria causes changes in metabolism and reduced weight gain in mice, according to a study in the journal eLife. The research provides an important step towards understanding how the microbiome – the bacteria that live in our body – affects metabolism.
New study findings suggest that women who are trying to conceive should eat organic food. Myrto Ashe MD writes: "The stunning implication of the study is that most infertile couples doing IVF would succeed in conceiving if they ate organic – or even 'less poisonous'. This is proof that the food that we eat is not properly regulated." Dr Ashe further points out that GM herbicide-tolerant crops are grown with large amounts of herbicides, a class of pesticide: "For this reason, GM foods should be avoided by women who want to conceive."
A new peer-reviewed paper by Dr Chuck Benbrook describes how and why "regulators lost track and control of pesticide risks". He focuses on the "collapse of Bt-transgenic technology" under pressure from resistant pests, as well as the ongoing catastrophe of weed resistance to the glyphosate herbicides sprayed on GM herbicide-tolerant crops.
Organic farming can enhance pest control and offers a way to reduce the use of synthetic pesticides for the management of animal pests and pathogens without increasing the levels of infestation on crops, new peer-reviewed meta-analyses show.
LOBBYWATCH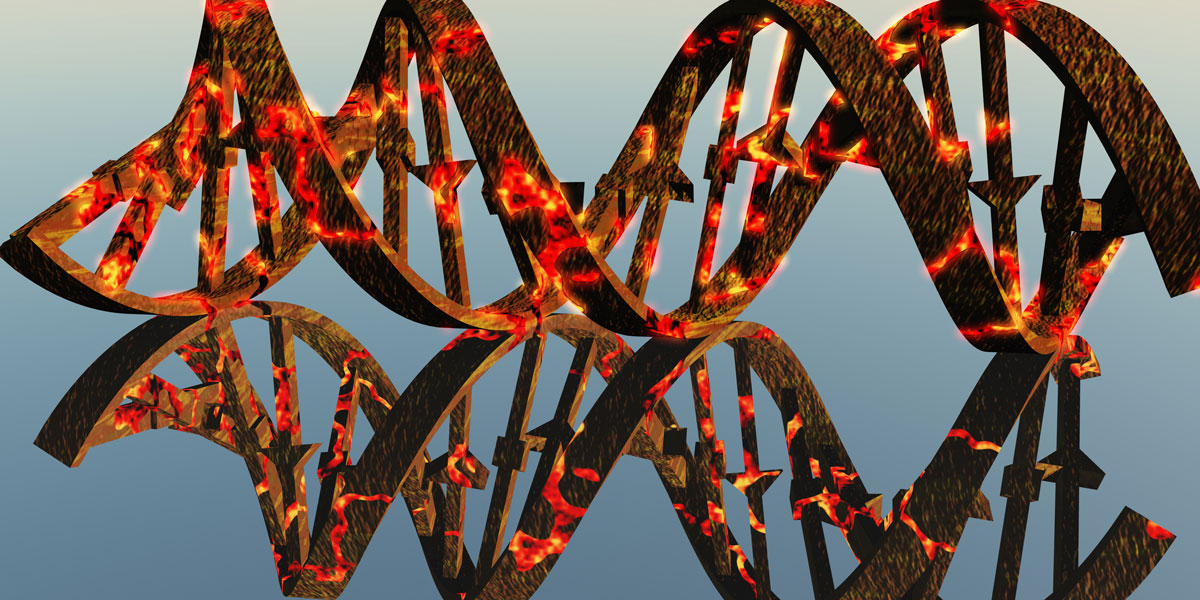 The Observer newspaper has published an editorial about last week's ruling from the European Court of Justice (ECJ) stating that the products of certain "new GM" techniques, including so-called genome editing techniques, are GMOs and must be regulated as such. The ECJ ruling was welcomed by environmental NGOs, including GMWatch, but provoked outrage from pro-industry sources. The Observer editorial comes down firmly on the side of industry. It calls the ruling "illogical and absurd". In reality, however, it is the Observer editorial that is illogical and absurd, a GMWatch analysis shows.
Two major GMO/industrial ag players, BASF and Cargill, have been granted membership of the Organic Trade Association (OTA), even though their GMO and chemical products "are actively harming" organic farmers.
A new peer-reviewed article by Dr Eva Novotny analyzes the 2012 study on a GM maize and Roundup herbicide by Prof GE Séralini. It examines the furore that the study caused in the light of revelations from the Monsanto Papers, a cache of internal Monsanto emails and memos. The new paper reviews the history of the retraction of the study and describes how it was engineered by Monsanto with the apparent collusion of the the editor-in-chief of the journal. Séralini's study was later republished by another journal.