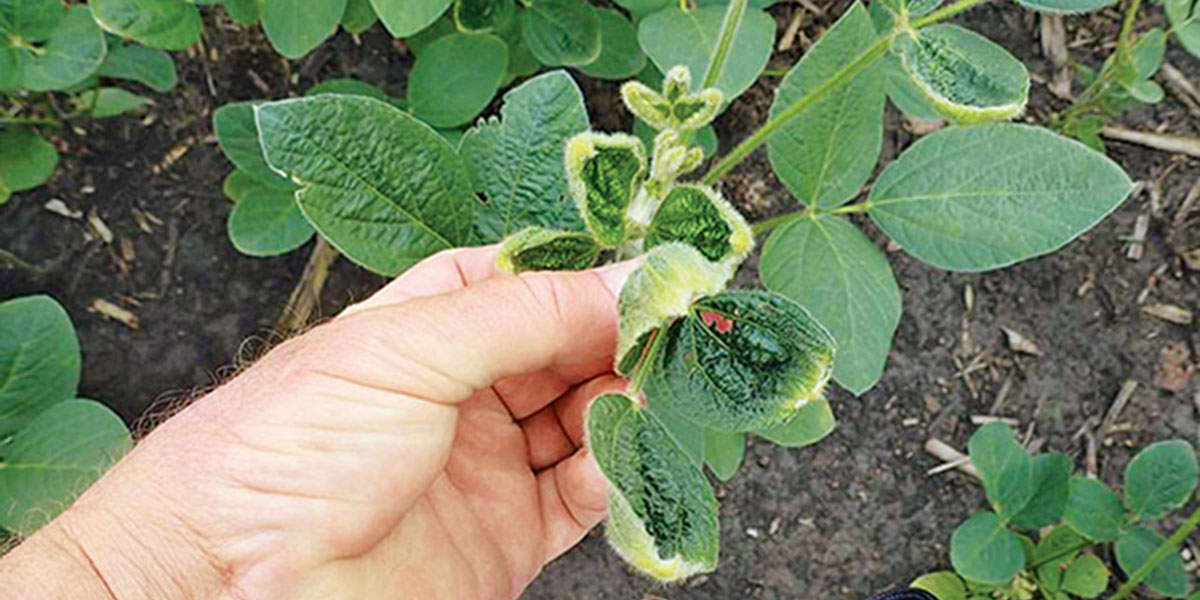 In a powerful open letter, weed scientist Ford L. Baldwin, PhD, challenges the Weed Science Society of America (WSSA) to turn its back on "lobbyist and other monetary influences" and face up to the catastrophic damage caused to non-target crops and plants by dicamba herbicide drift from fields of GM dicamba-tolerant soybeans. Dr Baldwin accuses the WSSA of deserting its responsibility to science, the environment, farmers, and the public   and of "vigorously supporting the dicamba-tolerant technology and even lobbying for the technology". He also points out that for a number of reasons, formal complaints only reflect a fraction of the damage being seen on the ground.
Farmers in four states are suing Monsanto (now acquired by Bayer) and BASF, the corporations marketing dicamba, over alleged damage to their crops from dicamba herbicide drift.
The Japanese Farm Ministry said it has suspended its tender and sale of wheat from Canada after grain containing a GM trait was discovered last summer in Alberta. South Korea has followed suit.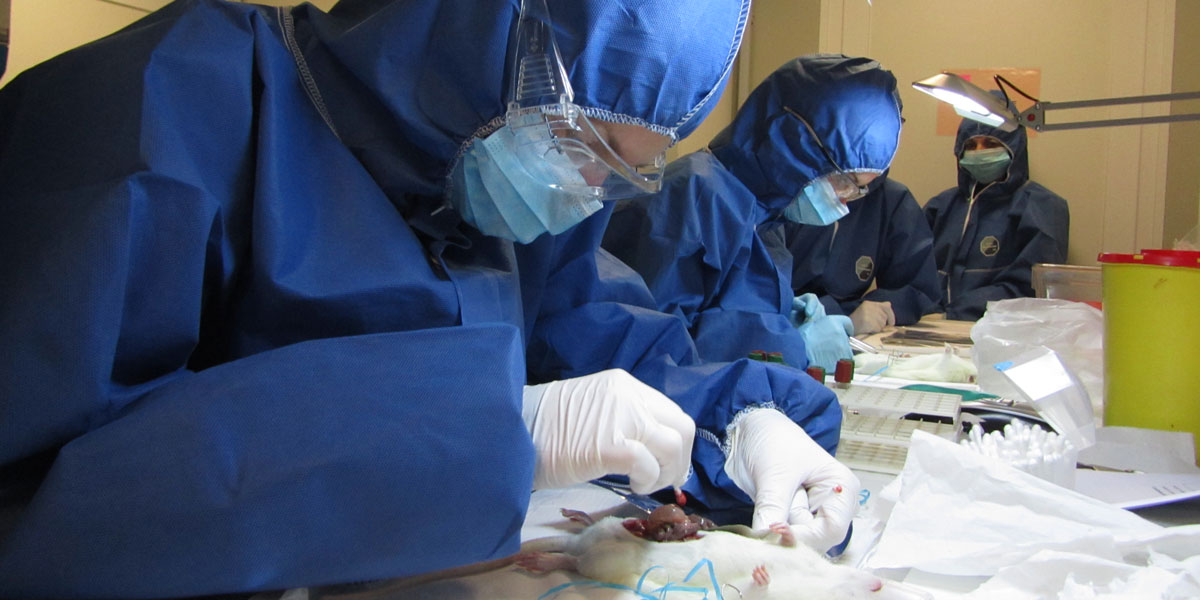 Two pro-GMO lobby groups, the Alliance for Science and the AFBV (l'Association Française des Biotechnologies Végétales) in France, are trying to spin the results of EU-funded rat feeding studies with GM crops. These groups claim that the EU studies' findings disprove the findings of the Séralini study that GM maize NK603 and the glyphosate-based Roundup herbicide it is engineered to tolerate caused adverse health impacts in rats. However, both lobby groups are making false statements and misleading claims, with the apparent aim of pulling the wool over the eyes of the public and regulators.
The corn rootworm is said to have cost farmers $1 billion annually prior to the introduction of GM Bt insecticidal corn that is designed to kill the pest. But now the pest has become resistant to GM Bt insecticidal toxins in many areas and farmers are routinely recommended to use an array of chemical insecticides in addition to Bt traits.
An unapproved GMO creeping bentgrass that is tolerant to Roundup is spreading as an invasive weed in Oregon. So far, the developer company, Scotts, has led the battle to rein in its escapee. But in a series of decisions over the last several years, the USDA has relieved Scotts of future responsibility in return for the company's promise not to market the grass. After this summer, Scotts no longer has to bankroll cleanup efforts. Now, Jerry Erstrom, a retired Bureau of Land Management natural resource specialist who chairs the Malheur County Weed Advisory Board, and others say there are no legal safeguards to keep the task — with its reported $250,000 annual price tag — from becoming the burden of local growers and the state and county governments.
The myth of "substantial equivalence" between GM crops and their closest non-GM relatives (called "isolines") has taken yet another scientific hit. Researchers performed a meta-analysis of genetic data on rice, canola, maize, sunflower, and pumpkin. They found that maize, pumpkin and rice demonstrated wide variation for traits related to days to flowering, number of seeds/fruit, plant height, and pollen viability. This latest peer-reviewed report of unintended consequences from the GM process again questions regulatory claims that GMOs are "substantially equivalent" to the original non-GMO parent.
French politicians have backed mandatory labelling for GM animal feed as part of the Food and Agriculture Bill. The bill will also make it mandatory for labels to include details of pesticide use used on fruit and vegetables. If accepted by the Senate, the new labelling laws will start by January 2023.
Demand in Germany for Non-GMO milk and dairy products, eggs and poultry remains unabated. This year, food producers are forecast to sell 7 billion Euro worth of dairy, poultry and egg products that are certified with a government-backed Non-GMO food label to German supermarkets.
A California man is the first of hundreds of plaintiffs to see his day in court with Monsanto (now acquired by Bayer) in a lawsuit alleging that its weedkilling product Roundup gave him cancer. Judge Curtis Karnow has issued an order clearing the way for jurors to consider not just scientific evidence related to what caused Johnson's cancer, but allegations that Monsanto suppressed evidence of the risks of its weedkilling products.
The parents of a child born 11 years ago with severe malformations are suing Monsanto (now Bayer). Sabine and Thomas Grataloup believe their son Theo's malformations were caused by exposure to the company's Roundup herbicide. (Article in French)
US Right to Know, a consumer advocacy organization, has filed a lawsuit against the Environmental Protection Agency (EPA) for violating provisions of the Freedom of Information Act (FOIA). The lawsuit seeks documents related to the EPA's interactions with the Food and Drug Administration (FDA) regarding testing food samples for residues of the herbicide ingredient glyphosate.
A new study has found that a popular non-GM potato performs as well as a new GM potato in resisting late blight. The study found that both the GM and the conventionally bred blight-resistant potatoes resulted in an average 80–90% reduction of fungicide use as compared to current common practice on the blight-susceptible non-GM Desiree controls.
UK farming ministry Defra has given Rothamsted Research consent to plant a new open air field trial of GM camelina plants, including two lines produced using new CRISPR genome-editing techniques. The trial application did not include a risk assessment for the CRISPR plants and documents published by Defra indicate that the government department has decided to treat this form of genetic engineering as non-GM rather than waiting for the European Court of Justice to issue a key ruling on the legal status of new GM techniques.
Genetic engineers in California have genetically engineered brewers' yeast that can make a beer-like substance without the use of hops. However, the resulting GM beer would pose food safety risks that have not been investigated.
Ethiopia is the latest African country to authorize cultivation of GM crops by granting two approvals for environmental release of Bt cotton and research trials on GM Bt maize. The country will start with two Bt cotton hybrids. Obviously Ethiopia has learned nothing from the failure of GM Bt cotton in Burkina Faso and India and the widespread problems with pests evolving resistance to GM Bt cotton and maize.
In Pakistan, all non-Bt varieties of cotton have been contaminated with Bt genes, leading to productivity losses due to growing resistance against the toxic protein.
The pink bollworm has made a comeback in India, attacking GM Bt Bollgard-II cotton, the second-generation GM cotton created by Monsanto to confer resistance to the worm. In January 2018, Maharashtra's Department of Agriculture predicted a dip in cotton production and bales by 40%.
The Government of Andhra Pradesh has launched a plan to transition 6 million farms to 100% chemical-free agriculture by 2024.
The US is seeking better access for imports of GM crops into China as part of a trade deal currently under discussion between the two sides. The subject, long a major irritant in agricultural trade between the countries, is a main issue for the US Department of Agriculture, said a biotech industry source.
The US FDA has approved GMO golden rice for use in human and animal food. In line with its usual practice, the FDA makes no claims about finding this GMO safe. The FDA's decision follows similar approvals from Australia/New Zealand and Canada.
The version of golden rice approved by the US FDA, called GR2E, contains very little of the key ingredient beta-carotene. Worse, even the little that it does contain rapidly degrades during storage. For these reasons, FDA has told its developer (the International Rice Research Institute) that no health claims may be based on it. It seems that the trade-off experienced by the golden rice project between beta-carotene production and yield in its various GMO rices has not been resolved.
The German chemicals and pharmaceuticals giant Bayer will discard the name Monsanto now that it has taken over the controversial US seeds and pesticides producer​. "It's understandable that Bayer wants to avoid having bought Monsanto's negative image with the billions it has spent on the firm," said Greenpeace campaigner Dirk Zimmermann.
Now that Bayer has taken over Monsanto, it owns glyphosate and the liabilities surrounding it. On the same day the $63 billion acquisition closed, a beekeeping cooperative in northern France filed a legal complaint against the German chemical giant after the controversial weedkiller was detected in honey produced by one of its members.
The merger of corporate giants Monsanto and Bayer begs a vital question   what kind of agriculture do we really want? This is a great article by John Vidal, former environment correspondent of The Guardian.
The US is importing more organic corn and soybeans than it's producing, according to recent data from the US Dept of Agriculture's Foreign Agricultural Service. Yet organic farmers in the US can make 2-3 times what they might make on a bushel of conventional grain.
New research shows that chemicals at low levels deemed safe by regulators for each individual substance are toxic when present in mixtures. The experiment was designed to reflect real-life scenarios, in which the general population is exposed to combinations of chemicals at low doses from dietary and environmental sources. Adverse effects were observed in liver parameters, especially at the low dose and affecting mainly male rats.
Buying and eating apples seems a pretty healthy thing to do. But a new study has found that every 1 kilo (2.2 pounds) of conventionally grown apples creates health effects costing 21 cents due to the effects of pesticides and fungicides, resulting in sick leave and eventually shorter life expectancies.
After years of campaigning, residents who live around an agrichemical and GMO testing site in Kauai, Hawaii, have earned the right to know which toxic pesticides are being sprayed.
Hawaii Governor David Ige, watched by representatives of the community from across the islands, has signed into law Senate Bill 3095, banning all uses of chlorpyrifos, a neurotoxic pesticide that has been shown to harm children and has been found in food, air and drinking water.
Decreased government funding for academic scientists is creating a hyper-competitive environment and pressures that can lead to unethical behaviour, says a peer-reviewed article in the journal Environmental Engineering Science.
At a time of growing uniformity in agriculture and of rising rates of illness in the population, evolutionary plant breeding proposes something radically different. It leads to crop varieties that are diverse, locally adapted, and controlled by the farmer. The results represent a promising way to combine food security, food safety, climate adaptability and farmer income at the same time. However, evolutionary breeding faces legal and institutional barriers.
In a sinister development, the DARPA (US military) programme PREPARE aims to develop a "new class of generalizable medical countermeasures that safely and temporarily tune activity of protective genes".​ DARPA states that the programme will focus on four key health challenges as proofs of concept for what it ultimately envisions as a generalizable platform that can be adapted to public health and national security threats: influenza viral infection, opioid overdose, organophosphate poisoning, and exposure to gamma radiation.
Editing cells' genomes with CRISPR-Cas9 might increase the risk that the altered cells, intended to treat disease, will trigger cancer, two studies warn — a potential game-changer for the companies developing CRISPR-based therapies.
The Swiss Federal Ethics Committee (ECNH) has published a report that recommends adhering to the precautionary principle in the regulation of new GM techniques such as genome editing.
Paraguay is officially free of malaria, the World Health Organization (WHO) said, making it the first country in the Americas in 45 years to have wiped out the deadly disease. GM mosquitoes and gene drives aimed at eradicating mosquitoes, theoretical solutions that are being pushed by GMO lobbyists, were not used.
Biotechnology and pharma companies scrambled to distance themselves from an industry party at the BIO International Convention, where topless dancers' bodies were painted with sponsor logos.
Despite public opposition, USDA approved Intrexon's GM non-browning "Arctic" apple. The apple is being sold on Amazon as "Arctic ApBitz Dried Apple Snacks". Nowhere on the package does it state that the apples in this product are GM. Tell Amazon to reject GM Arctic apples.
The roots of many traits, from how tall you are to your susceptibility to schizophrenia, are far more tangled than genetic engineers previously thought, according to new research. In fact, they may be so complex that almost the entire genome may be involved in some way. So for most diseases, the idea of a tiny coterie of identifiable core genes is a red herring because the effects might truly stem from disturbances at innumerable loci (positions in the genome) and from the environment working in concert. Multiple loci are likely to be involved in every trait, with each contributing just a small part. (GMW comment: While this research is on human genetics and disease, its findings apply equally to plant and animal genetic engineering and "genome editing".)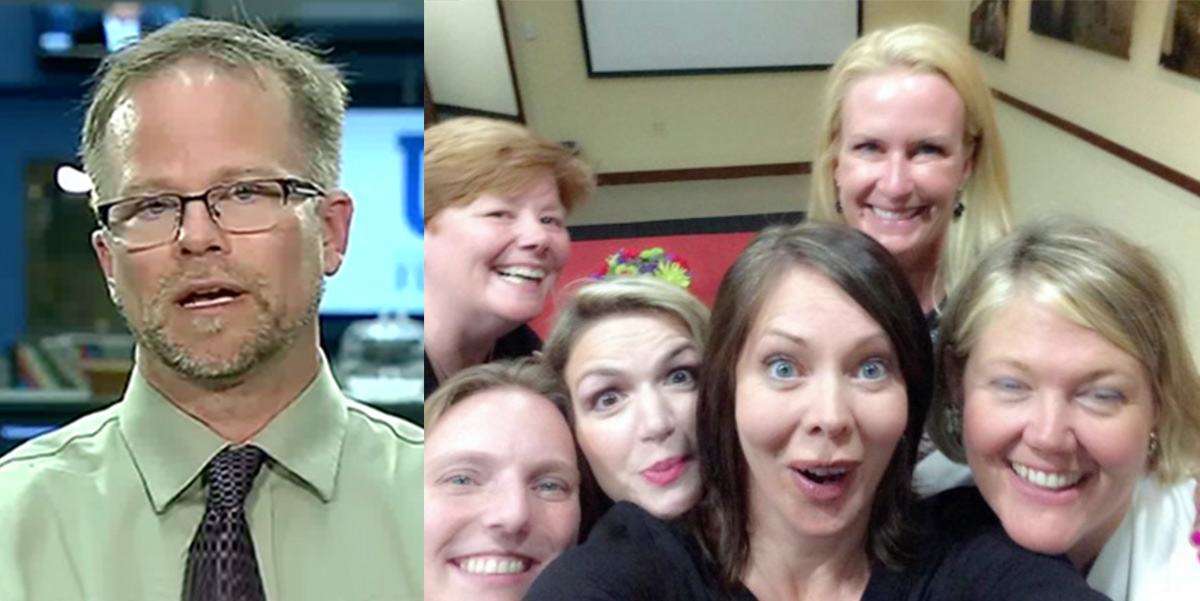 A women's shelter in Wisconsin rejected donations from the GMO promoter and University of Florida professor Kevin Folta, apparently because its director personally witnessed Folta assaulting his wife. In a surprise development, one of Kevin Folta's key supporters, Stephan Neidenbach, who won notoriety for his aggressive trolling of Folta's critics on social media, claims he has seen "independent verification" of these events, reported by GMWatch.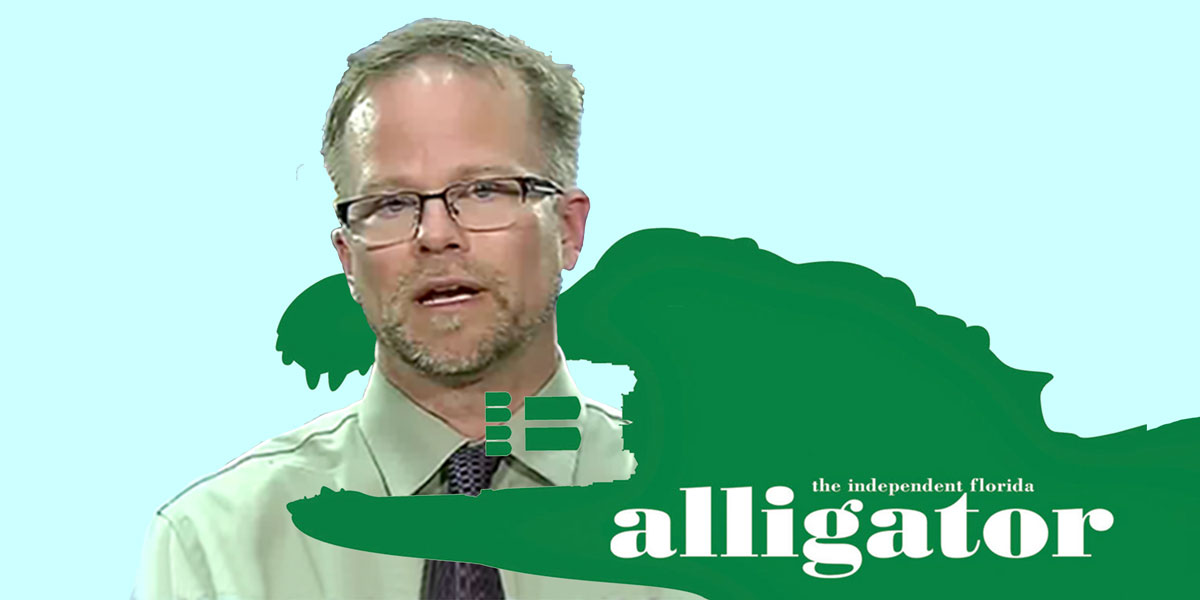 Roxanne Porozinski, the estranged wife of GMO promoter and University of Florida professor Kevin Folta, has told the University's student newspaper The Alligator that the spousal abuse allegations that GMWatch reported were true.
In the wake of the latest allegations that GMO promoter Prof Kevin Folta has been abusing his wife, Folta has resigned from his position as chair of the University of Florida's (UF) Horticultural Sciences Department. But the university's actions thus far are inadequate, GMWatch and GMO Free USA believe. Tell the University of Florida to investigate Folta in this quick and easy action.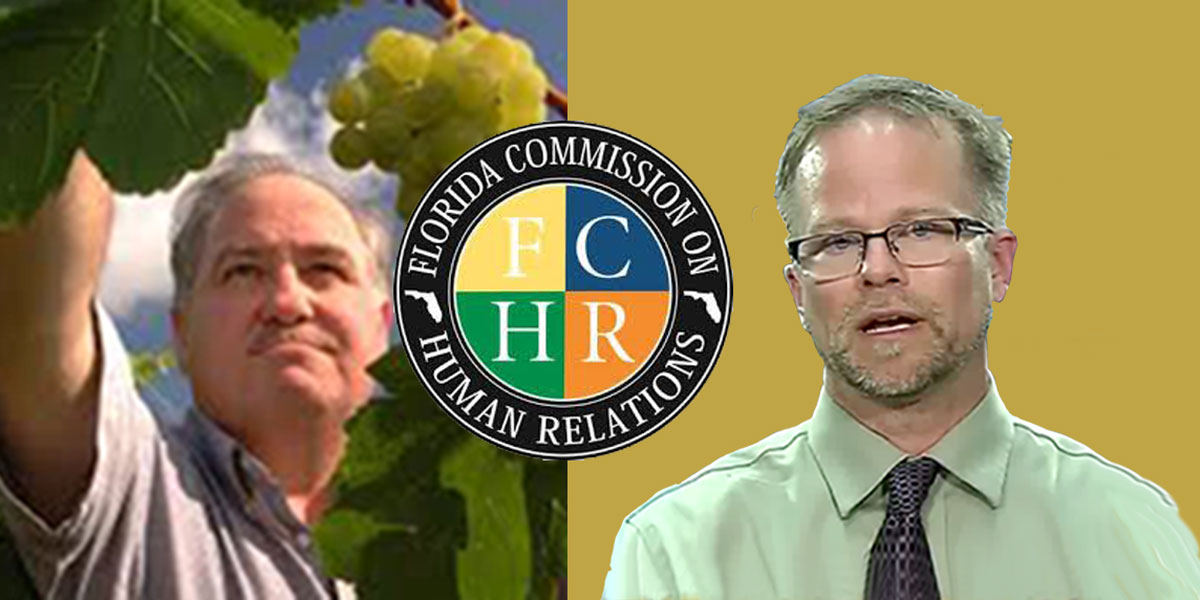 Irrefutable evidence has emerged of the involvement of Kevin Folta in the bullying of a senior faculty member in his department at the University of Florida   bullying that seems to have directly contributed not only to the end of this senior scientist's career but the demise of his multi-million dollar biotech programme.
Kevin Folta wrote a book called Alcoholics Unanimous in which he makes light of drunk driving and even gives advice on how to get away with it. He even gives advice on how to disguise the fact that you are drinking while driving, in case you are stopped by the police.
A document released in legal proceedings against Monsanto describes the corporation's "preparedness and engagement plan" for the IARC cancer classification for glyphosate. The Monsanto document identifies four tiers of "industry partners" that Monsanto executives planned to engage in its IARC preparedness plan. These groups include the lobby group Sense About Science, which promotes the industry line on pesticides.
In June 2017 the director of Sense About Science, Tracey Brown, was awarded an OBE for "services to science". Yet Sense About Science is an organisation that was chosen by Monsanto as an "industry partner" to lead its disinformation campaign to defend glyphosate against the decision of cancer agency IARC that it is a probable carcinogen. An exposé in The Intercept accused Brown of "downplaying" concerns about controversial industry products and practices such as fracking, sugar consumption, and GMOs.
The Alliance for Green Revolution in Africa (AGRA), funded by the Gates Foundation, claims to be "triggering a Green Revolution that was uniquely African" and representatives speak of the need to "improve the incomes of smallholder farmers" in Tanzania. Yet the AGRA Tanzania Country Coordinator has admitted that "we don't work with farmers".
The activities of the Gates Foundation are an example of what has come to be called philanthrocapitalism. Philip L. Bereano argues that philanthrocapitalism is an attempt to use market processes to do good   but is problematic as markets are ill-suited to socially constructive goals.
Mark Lynas is a former journalist turned promotional advocate for GM foods and pesticides who makes inaccurate claims about those products, and argues that developing countries should open their markets to those products, from his perch at the Cornell Alliance for Science and in his new book, "Seeds of Science." But scientists and food experts have sharply criticized Lynas for his inaccurate and unscientific promotional efforts for GMOs and pesticides.
VIDEOS OF THE MONTH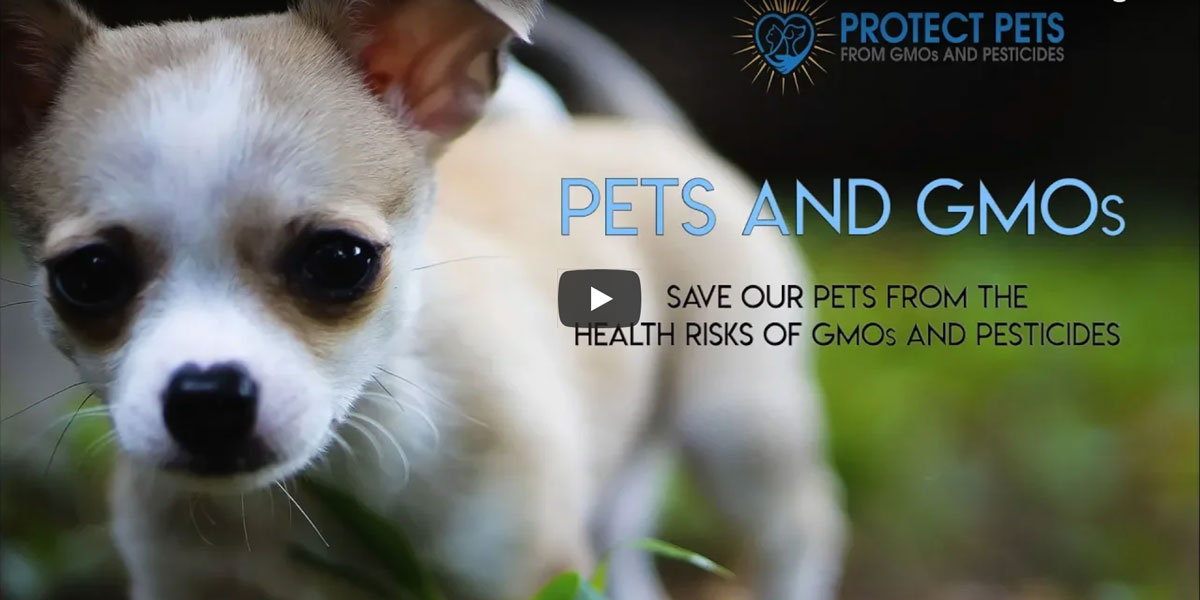 Commercial dog and cat food contains GMOs. This short video shows vets and pet owners describing how serious health problems in dogs and cats cleared up when the animals were switched to a non-GMO and organic diet. The video was produced by Protect Pets from GMOs and Pesticides, a project of the Institute for Responsible Technology.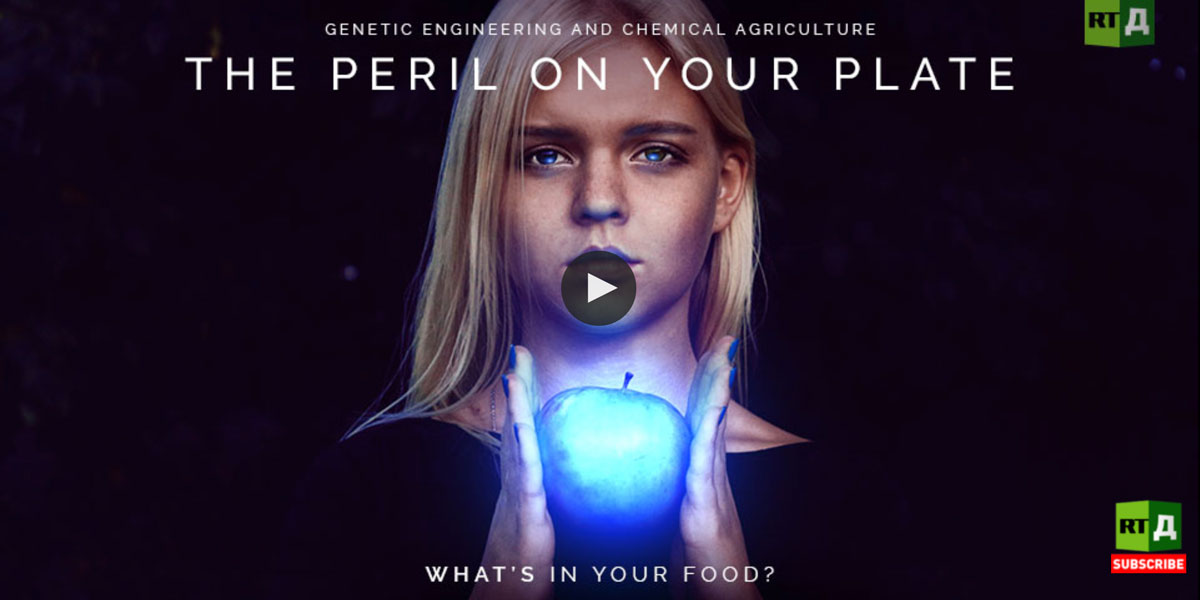 RT Documentary Channel has released its long-awaited documentary on GMOs and glyphosate, "The Peril On Your Plate".