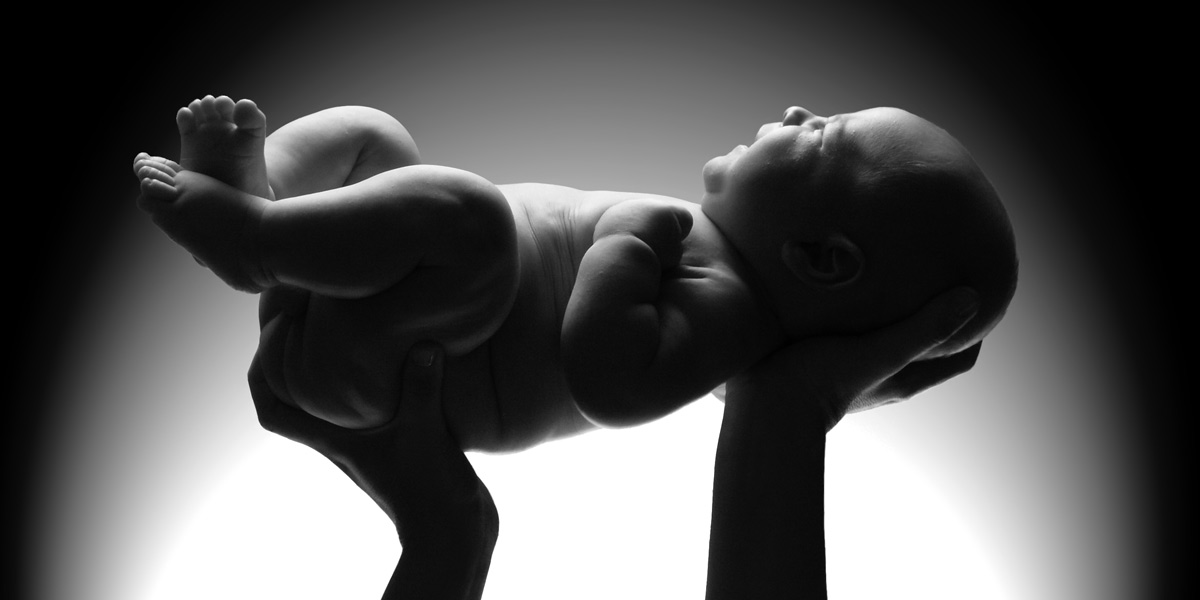 The first study of glyphosate exposure in US pregnant women using urine specimens as a direct measure of exposure has found that over 90% of pregnant women had detectable glyphosate levels and that these levels correlated significantly with shortened pregnancy length – something which could have lifelong consequences for their babies.
Although the glyphosate study (above) was conducted in the corn belt, none of the women studied worked in agriculture, notes the lead author, Shahid Parvez. "If diet is the route by which everyone is exposed this is not necessarily a regional issue but a national or global issue," he said, adding that there was some evidence from a survey of the women that eating organic curbed their glyphosate levels.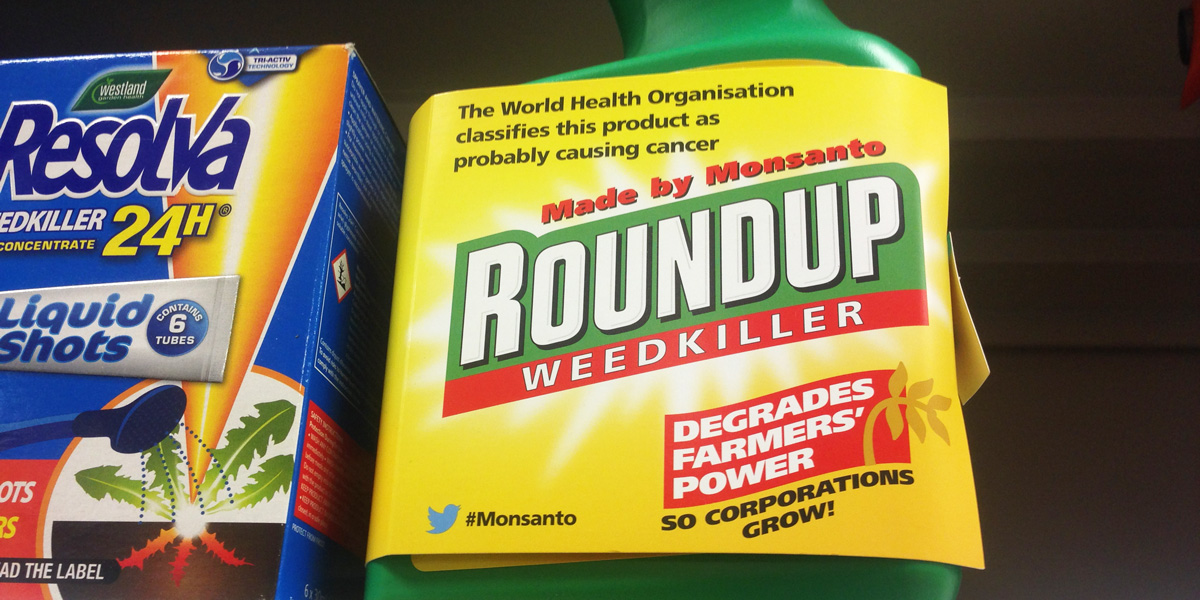 The European Food Safety Authority (EFSA) and the European Chemicals Agency (ECHA) were only able to conclude that the pesticide active ingredient glyphosate is not a carcinogen by inconsistently applying and even directly violating the applicable regulations and guidelines. This is the conclusion of a new peer-reviewed analysis published in the Journal of Epidemiology and Community Health, authored by toxicologist Dr Peter Clausing, GMWatch's Claire Robinson, and Friends of the Earth Austria's Dr Helmut Burtscher-Schaden.
Syngenta has agreed to pay what is believed to be the largest agricultural litigation settlement in US history. The case arose out of its commercialization Of GMO seeds before obtaining import approval from China. As a result, the Chinese authorities rejected millions of tonnes of US corn imports, causing US corn prices to plummet. The settlement does not include the exporters Cargill and ADM, who are also suing Syngenta.
Brazilian sugar mills looking to grow the world's first variety of GM sugarcane (expressing an insecticide) have planted an initial area of 400 hectares (988 acres).
The largest rural movements in Brazil, representing well over a million farmers, are protesting a new Brazilian regulation that would allow release of gene drives, the controversial genetic extinction technology, into Brazil's ecosystems and farms.
A group of small islands in North-West Scotland has been declared free of rats for the first time in more than a century, creating a secure haven for seabirds. The non-native invasives were eliminated by conventional means, with no use of gene drives.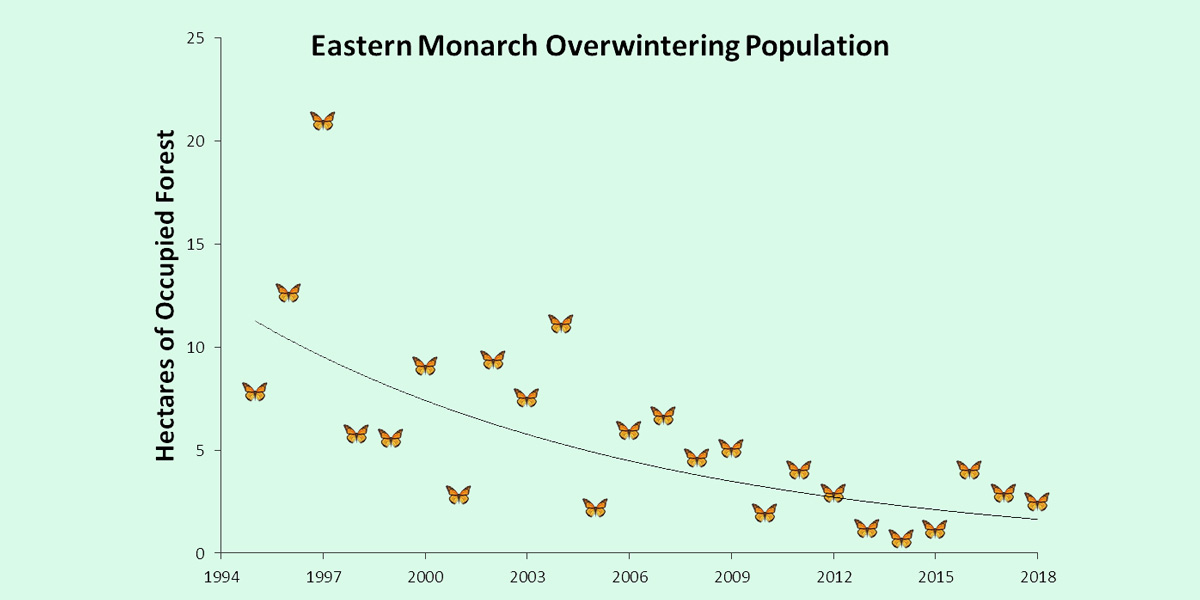 The yearly count of monarch butterflies overwintering in Mexico shows a decrease from last year's count and confirms the iconic orange and black butterfly is still very much at risk. The new count of 2.48 hectares of occupied winter habitat is down from 2.91 hectares last winter. Studies show that a main source of their catastrophic decline has been GM crops engineered to tolerate Monsanto's Roundup pesticide, which has dramatically increased the pesticide use on their habitat.
India's cotton yields have stagnated in the past decade even as the proportion of GM Bt cotton in the total cotton harvest rose seven times, according to government data. Bt insecticidal cotton was approved for cultivation in 2002 to increase cotton yield through reduced losses to pests and to reduce pesticide usage. However, pesticide use per hectare doubled in the decade up to 2015-16. India's cotton yields increased by 69% in the 5 years (2000-2005) when Bt cotton was less than 6% of total cotton area, but by only 10% in the ten years from 2005 to 2015 when Bt cotton grew to 94% of total cotton area.
India has cut royalties that local seed companies pay to Monsanto for the second time in two years. This time the cut is 20.4%. After a previous cut of 70%, Monsanto threatened to quit India. The Indian government has said that the company is free to leave. However, the politically influential right-wing group Swadeshi Jagran Manch (SJM) has expressed dissatisfaction over what they described as "minimal" cut in royalties. It says no royalty should be paid at all since the GM Bt insecticidal trait was not guarding crops against pink bollworms.
A protest by more than 40,000 farmers, who marched for days, has been a major embarrassment to both the Narendra Modi government and the BJP-led state government. A government spokesperson said, "Overall poor returns and the failure of Bt cotton, a genetically modified crop variety, is triggering unrest in the state." The government estimates 30-70% of the Bt cotton crop was destroyed by pink bollworm attacks. Bt cotton is sold as bollworm resistant.
Avaaz, which the Guardian calls "the globe's largest and most powerful online activist network", has been hit with a 168-page court subpoena from Monsanto. In the subpoena, Monsanto "commanded" Avaaz to hand over every private email, note, or record it has regarding Monsanto, including the names and email addresses of all of those who have signed Monsanto campaigns. These included Avaaz's petition calling for a moratorium on glyphosate, which attracted over 2 million signatures. Emma Ruby-Sachs, deputy director of Avaaz, said, "Monsanto is infamous for its corporate bullying, but this time they've picked a fight with a movement of nearly 50 million people who are going to fight back." Monsanto subsequently backed down on its demand for the personal details of petition signatories.
A prestigious European Press Prize for excellence in journalism across all the 47 countries of Europe has gone to Stéphane Foucart and Stéphane Horel for their articles in Le Monde on the Monsanto Papers and glyphosate. English translations of the two pieces that won them the Investigative Reporting Award are available at the link above.
Australian and New Zealand authorities have allowed the commercial sale of food derived from the GMO pro-vitamin A rice line, GR2E, or "golden rice". But a report by the Munich-based Institute for Independent Impact Assessment of Biotechnology (Testbiotech) said that the Food Standards Australia New Zealand's (FSANZ) risk assessment process was not "sufficient to demonstrate safety of food derived from GR2E" without the toxicology report.
On 18 January, the Advocate General of the EU Court of Justice (ECJ) published his position on whether or not so-called genome editing must be regulated under current EU GMO legislation. His opinion appears to create loopholes in EU GMO regulation, meaning that some GMOs developed using genome editing could escape GMO regulation and labelling. The EU legal expert Prof Ludwig Kraemer has now analysed the position of the Advocate General. He says there is no doubt that the new methods of genetic engineering must be regulated under the current EU Directive 2001/18.
A judge has ordered the California Department of Food and Agriculture to stop using chemical pesticides in its statewide program until the agency complies with state environmental laws.
A federal judge has halted California's plan to require Monsanto to place warning labels on glyphosate products, saying scientists haven't shown a clear connection with cancer. "The required warning for glyphosate does not appear to be factually accurate and uncontroversial because it conveys the message that glyphosate's carcinogenicity is an undisputed fact, when almost all other regulators have concluded that there is insufficient evidence that it causes cancer," the ruling states.
Recent events in a US federal court marked the first time that the science used to justify the approval of glyphosate was analyzed under oath for all to see, writes Carey Gillam.
Kicking off a week of testimony on the toxicity of the world's most popular weedkiller, a scientist has attacked the validity of a study that found no link between Monsanto's herbicide Roundup and non-Hodgkin's lymphoma, a type of cancer. Dr Beate Ritz, an epidemiologist from UCLA, said that because glyphosate became ubiquitous by 2014, the Agricultural Health Study (AHS) could no longer credibly estimate its impact on health because there was no unexposed population to serve as the control group.
The government of Brussels, the capital of Belgium, is dragging the European Commission before the European Court of Justice for violating the precautionary principle in renewing the licence for glyphosate. [Article in French]
Ignoring the potential dangers of adjuvants (added ingredients) in commercial pesticides leads to inaccuracies in the safety profile of the pesticide solution, as well as confusion in scientific literature on pesticide effects, a new review says. The review suggests that new regulations are needed to protect people and the environment from toxic pesticide ingredients.
Scientists in the UK have discovered the source of herbicide-resistant black-grass on farms. In a shock finding, they have learned that it's farmers, using too much herbicide.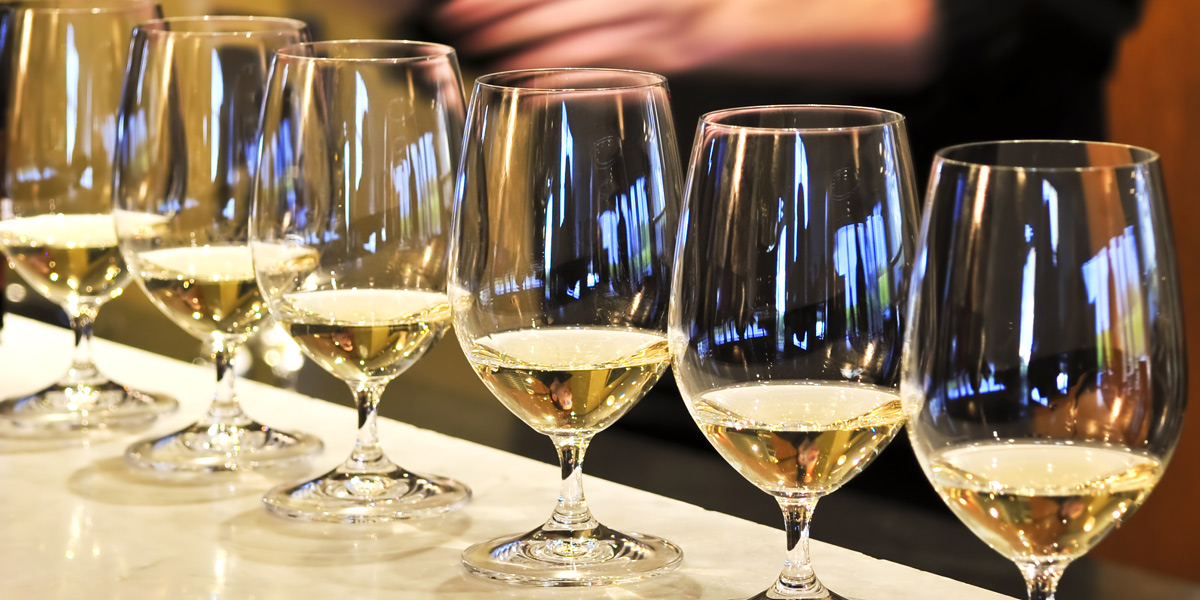 Humans can identify pesticides by taste, a new experiment has found. The researchers believe that the experiment is the first in which the tastes of 11 pesticides present in wines were detected by taste. The study, conducted by Prof Gilles-Eric Séralini and the chef Jérôme Douzelet, involved 195 blind tests carried out by 36 professionals from the wine and culinary industries.
Crops sprayed with herbicides are biochemically transformed in subtle ways. New work shows those changes in treated crops are substantial enough to change both their nutritional value and flavour.
The main safety agency for GMOs in Europe is the GMO Panel of the European Food Safety Authority (EFSA). EFSA is required to consult with member states over its evaluations. In the case of MON89034, an insecticidal GMO maize containing a Cry toxin, EFSA received numerous warnings from member states over its interpretation of rat experiments where treated animals developed kidney and bladder problems. But it dismissed these effects and gave a favourable opinion on the maize, which led to its approval.
Reviving a challenge to Monsanto's marketing of GM foods, Europe's highest court has ruled that an environmental review is a suitable way to address health concerns. The German NGO Testbiotech brought the review demand after regulators at the European Commission authorized Monsanto's application to market a GM soybean.
Biohacker Josiah Zayner sells do-it-yourself CRISPR genome-editing kits. He has tried to genetically modify himself to have bigger muscles by publicly injecting his arm with DNA encoding for CRISPR. The stunt led experts to condemn him for misleading the public by promoting a technique that will not work but that could be dangerous to himself and the wider society. Now Zayner seems to realise that he has acted irresponsibly. He says, "There's no doubt in my mind that somebody is going to end up hurt eventually."
US farmers will grow GM dicamba-tolerant soybeans this year because they don't want to be exposed to the risk of dicamba drift, says an agricultural economist – who wonders if that was Monsanto's strategy from the start.
University researchers and government personnel say a third year of dicamba drift damage is likely in 2018. Still, Monsanto predicts farmers will double their plantings of Xtend soybeans to about 40 million acres next year.
A lawsuit claims the US EPA ignored key requirements of the Federal Insecticide, Fungicide and Rodenticide Act (FIFRA) and violated the Endangered Species Act when it registered Monsanto's XtendiMax herbicide, designed to be sprayed on GM dicamba-tolerant crops. It also argues that the agency was inappropriately influenced by Monsanto during the registration process.
As dicamba herbicide sprayed on GM dicamba-tolerant soybeans drifted and harmed an estimated 600,000 acres of soybeans in Illinois in 2017, it's likely that habitat for endangered species and monarch butterflies was also damaged. But the US Environmental Protection Agency lessened protections for crops and wildlife habitats after Monsanto supplied research that presented lower estimates of how far the weedkiller dicamba can drift.
Monsanto has sued the Arkansas Plant Board and each individual member for banning dicamba herbicide, sprayed on GM dicamba-tolerant soy. The Board is a committee of 18 people, mostly farmers and small business owners, that regulates the use of pesticides in the state.
The Cayman Islands' government has cancelled a planned national roll-out of the controversial GM mosquito project by the UK-based firm Oxitec. The acting director of the Mosquito Research and Control Unit said the decision not to expand the experimental method was due to budget cuts. However, it appears that government is questioning the success of the entire project, with divisions between the former head of the MRCU and his senior staff over the impact of releasing the bio-engineered insect.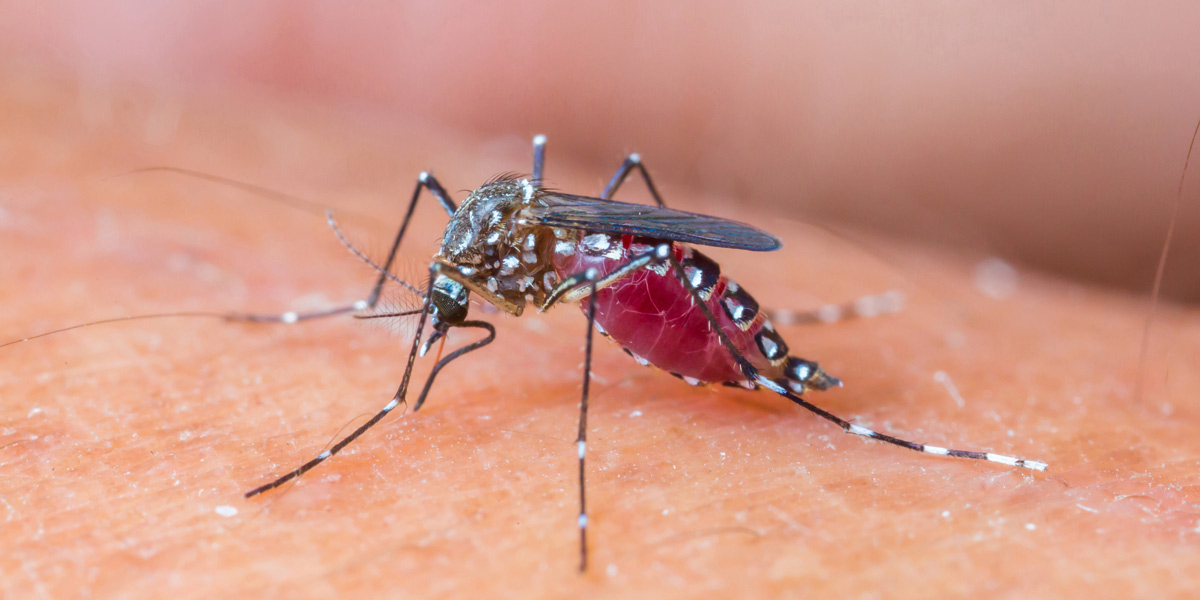 The mosquito control agent pyriproxyfen is once again under the spotlight as a potential causative agent in the birth defect microcephaly. A peer-reviewed paper states that pyriproxyfen is structurally related to a juvenile hormone, which has been shown to interact with different metabolic pathways in mammals. In particular, the authors propose that pyriproxyfen can disturb the metabolism of retinoic acid, a metabolite of vitamin A, which is known to be able to cause microcephaly.
The findings of analytical studies challenge the industry and regulatory position of "substantial equivalence" of a Monsanto GM maize, NK603, with its non-GMO closest relative, and may have safety implications. Pediatrician Michelle Perro MD comments, "Many health practitioners believe that GM and non-GM foods are nutritionally equivalent" – but these studies "call this belief into question".
In February Rothamsted Research applied for permission to plant experimental GM Camelina sativa at their farm in Hertfordshire. GM Freeze has consistently led the opposition to open air field trials in the UK. It would like to do the same this time – but it needs funding. Please donate!
Scotland currently has a ban on growing GM crops, using its autonomy under EU law. But after Brexit, there are fears that the Conservative Government at Westminster may seek to allow GM crops, lower environmental protections and food standards, and allow unrestricted US agricultural imports in a bid to help strike a UK/US trade deal.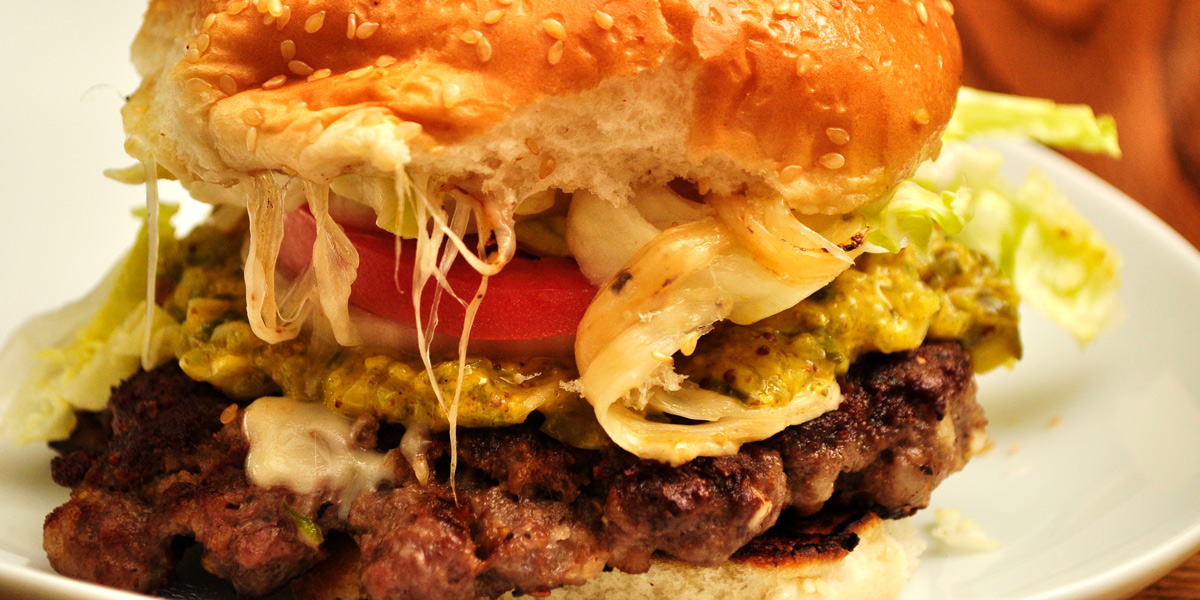 A shady network of hard-right think-tanks and politicians with ties to Donald Trump and the UK Tory Party are agitating to sell the British public chlorinated chicken, hormone-fed beef and GM foods. The network now sees an opportunity to enact significant changes during Brexit.
GM Freeze, the UK's umbrella campaign on GM in food and farming, has launched twin campaigns aiming to protect key safeguards as the UK prepares to leave the EU.
Kenya could soon begin using GM animals in research as the country's biosafety authority is set to finalize draft guidelines on regulation of contained use of transgenic animals.
In March, more than 1,000 landless rural workers protested at the Suzano paper and pulp mill in Bahia, Brazil. The women reported problems related to the water crisis in the municipality, caused by large-scale production of eucalyptus; aerial spraying in the areas of Suzano; monocultures; and the use of GM seeds.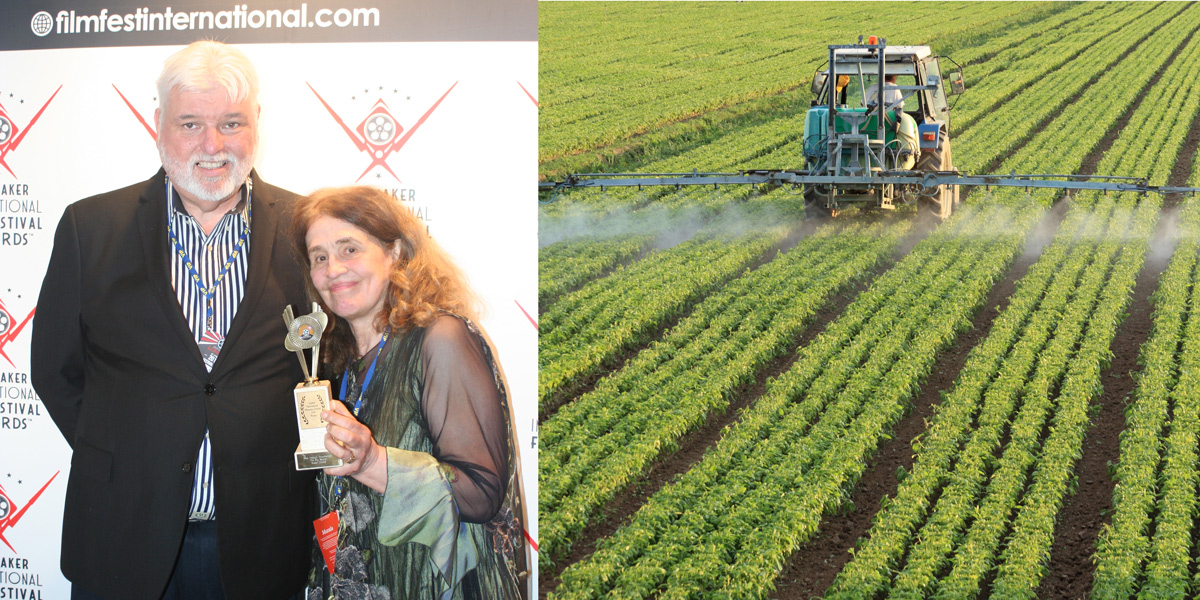 A film highlighting the dangers of GM crops and their associated pesticides has won prestigious awards at two international film festivals. The Big Secret: A Survival Guide for the New Millennium is a new work by five-time Emmy Award-winning producer and director Alex Voss and the multi-award-winning film maker, psychiatrist, integrative physician, and radio talk show host, Susan Downs, MD. GMWatch has published an interview with Susan.
"Modified", a documentary that questions why the US and Canada do not label GM foods, received the award for best French-Canadian film at the Rendez-Vous Québec Cinéma festival in Montreal. This is the sixth award the film has received since its debut last fall at the Atlantic International Film Festival.
Here's a review of the new book by Philip Ackerman-Leist, A Precautionary Tale: How one small town banned pesticides, preserved its food heritage, and inspired a movement.
General Mills has announced a deal to create South Dakota's largest organic crop farm as the company works to secure enough organic ingredients to meet growing consumer demand worldwide.
An overwhelming majority of surveyed farmers – 93.7% – are concerned about the proposed Bayer-Monsanto merger and believe it will have a negative impact on independent farmers and farming communities.
New research showing organic farming more effectively restores soil carbon and reduces the cause of climate change compared to conventional techniques could sway more shoppers to buy organic – especially as conscious consumerism continues to rise.
The conference will focus on issues like the giant agribusiness mergers, the new genetic engineering technologies, the use of "gene drives" to engineer wild eco-systems, and the continuing campaign to end glyphosate.
LOBBYWATCH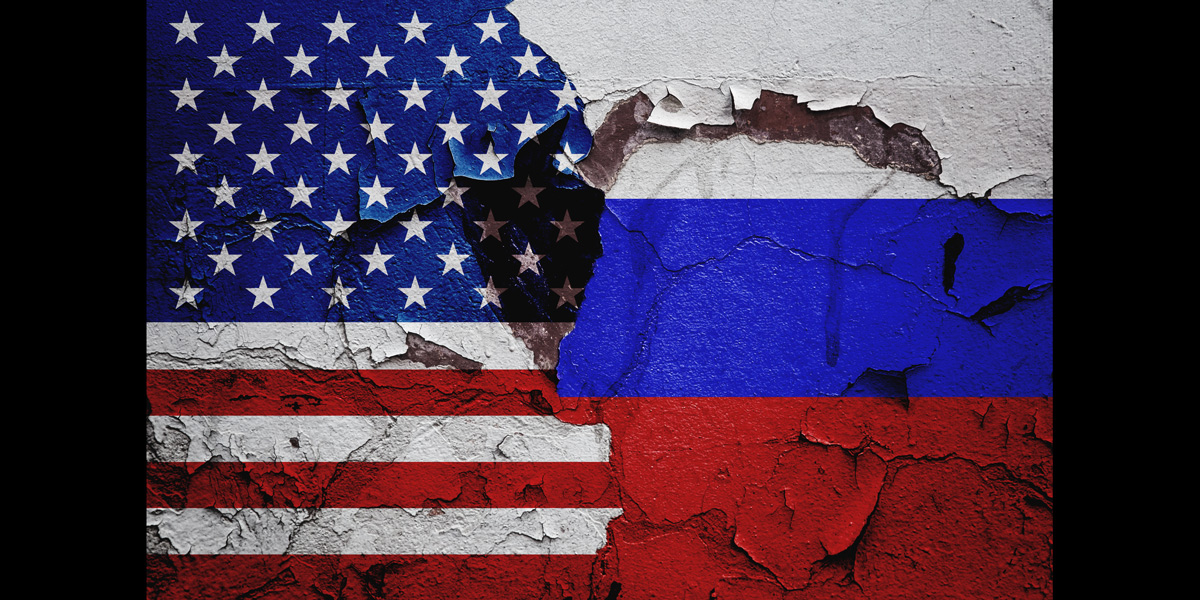 US researchers have accused Russia of trying to turn American citizens against GMOs. As reported in their local rag, the Des Moines Register, a couple of profs at Iowa State University (ISU) have published research showing Russia is funding media pieces that "question the safety of GMOs". The researchers claim this is an effort by Russia to hurt US agriculture interests and bolster its own position as a producer of an "ecologically clean alternative" to GM food.
Public records requests submitted by Gary Ruskin of US Right to Know have produced documents that have exposed relationships between universities and companies like Monsanto, but industry is fighting to keep these ties secret.
Dr Jennifer Sass testified in the US Congress to defend the cancer agency IARC against industry-generated falsehoods and regulatory agency malfeasance. In a detailed but readable article, she deconstructs the false claims made against IARC in the wake of its decision to classify glyphosate as a probable carcinogen.
The World Health Organisation's cancer agency IARC has strongly rebutted claims made in an attack piece on the agency's review of benzene. The attack piece was written by Reuters reporter Kate Kelland, who has a history of working closely with industry on such attack pieces.
The Monsanto Papers are a treasure trove of internal documents slowly released since March 2017 as part of a US lawsuit by cancer victims against Monsanto over its ubiquitous herbicide, glyphosate. They show how Monsanto actively subverts science, both in the company's practices and the way it abuses science's moral authority to push for its interests.
Several meetings on gene drives have been set up by two American organizations, ILSI (International Life Sciences Institute) and FNIH (Foundation for the National Institutes of Health), with Nepad (New Partnership for Africa's Development) in Africa, with special attention being given to the fight against mosquito-borne diseases. ILSI's involvement in organizing gene drive workshops is problematic, since a considerable part of its budget comes from outfits such as Coca-Cola, Nestlé or CropLife International, the latter grouping together agbiotech giants such as BASF, DuPont, Monsanto and Syngenta. Bayer, DuPont and Monsanto have already signed licence agreements to use gene editing technology with the CRISPR/Cas 9 system, but the agreements have restrictions on the actual use of gene drives. [French text, behind a low-priced paywall]