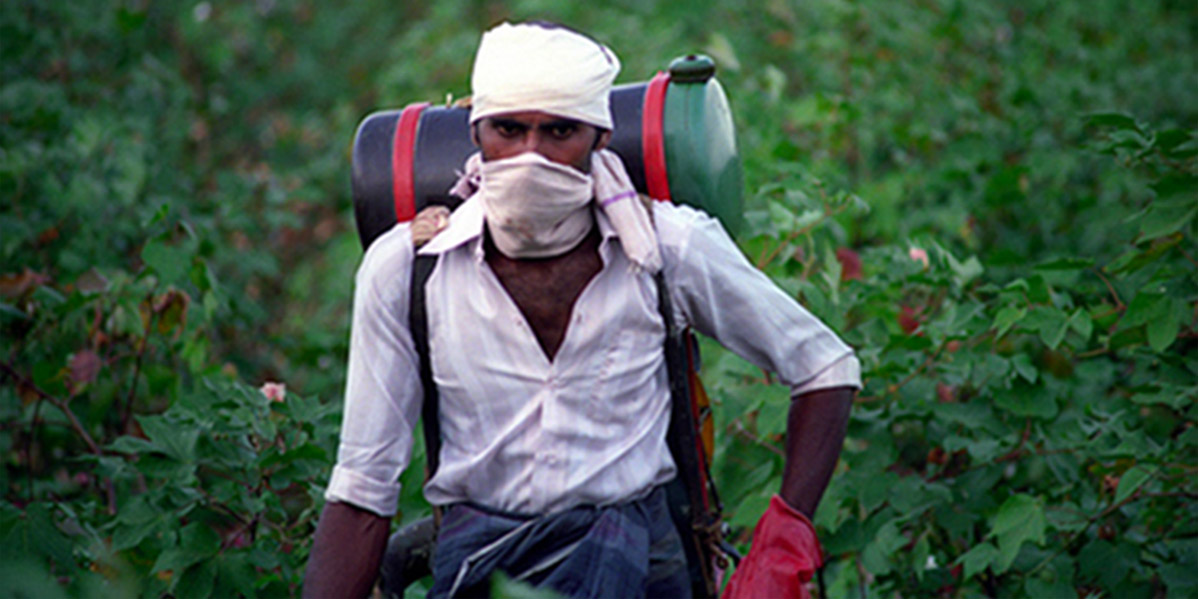 Reports have emerged from Maharashtra of a sudden surge in pink bollworm and other pest attacks on GM Bt cotton crops. The pest attacks on GM Bt cotton have led to "indiscriminate spraying of pesticides and, consequently, possible poisoning deaths" of farmers. The pesticide poisoning tragedy highlights the culpability of GMO proponents like Mark Lynas, who earlier this year hyped GM Bt cotton on the basis of his claim that in India and China, "farmers have benefitted via reductions in pesticides".
As GM Bt cotton falls victim to pink bollworm, native Indian varieties are being found to be less susceptible. Pasha Patel, the governing BJP's legislator, has been on extensive tours of the cotton-producing regions of Maharashtra. He found that on farms with fertile soil and good irrigation, bollworms destroyed almost 100% of the crop. On the other hand, some farmers in Yavatmal district experimented with Indian non-GM seeds and their crops escaped the bollworm attack.
At least three farmers have died over the past month in Perambalur district in Tamil Nadu, apparently due to exposure to pesticides sprayed on Bt cotton fields.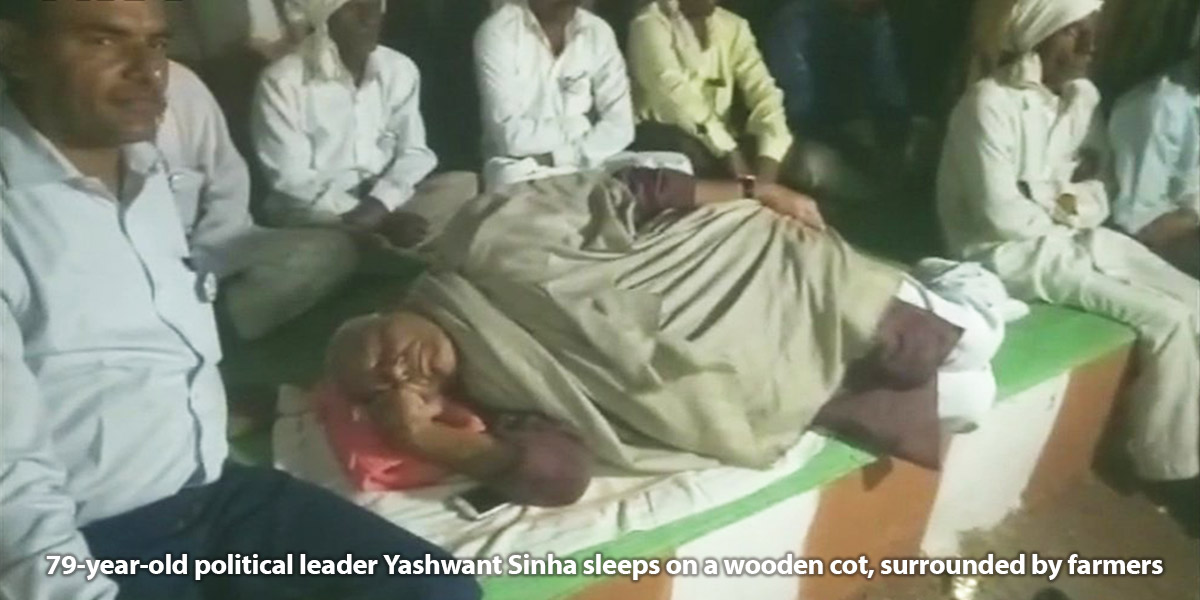 In the state of Maharashtra around 50% of the GM Bt cotton crop has come under attack from the pink bollworm. Nearly 80,000 farmers have applied for compensation as a result of the infestation. GM Bt cotton is sold on the basis of claims that it is resistant to the pest. Now a senior figure in India's governing BJP has become involved in farmer protests. Yashwant Sinha was detained by police while leading a farmers' protest over the bollworm infestation and the wider government apathy towards farmers' problems. The protest began with the placing of bollworm-infested Bt cotton at a statue of Mahatma Gandhi.
With pink bollworm taking a major toll on cotton crops, the Maharashtra state government has begun the process of accepting complaints from farmers against the manufacturers of Bt cotton seeds. Based on complaints, fines may be levied on the makers of Bt seed and farmers paid compensation out of the proceeds.
Major farm unions in Andhra Pradesh (AP) have demanded that strict action be taken against the companies involved in spread of illegal herbicide-tolerant GM cotton seeds. "What is apparent is that organised seed industry, especially the big companies, are definitely involved in such spread of illegal, hazardous seed for it to have expanded to such vast areas, and this is ultimately going to lead farmers into a debt-suicide trap," said farmers' union leader Peddi Reddy.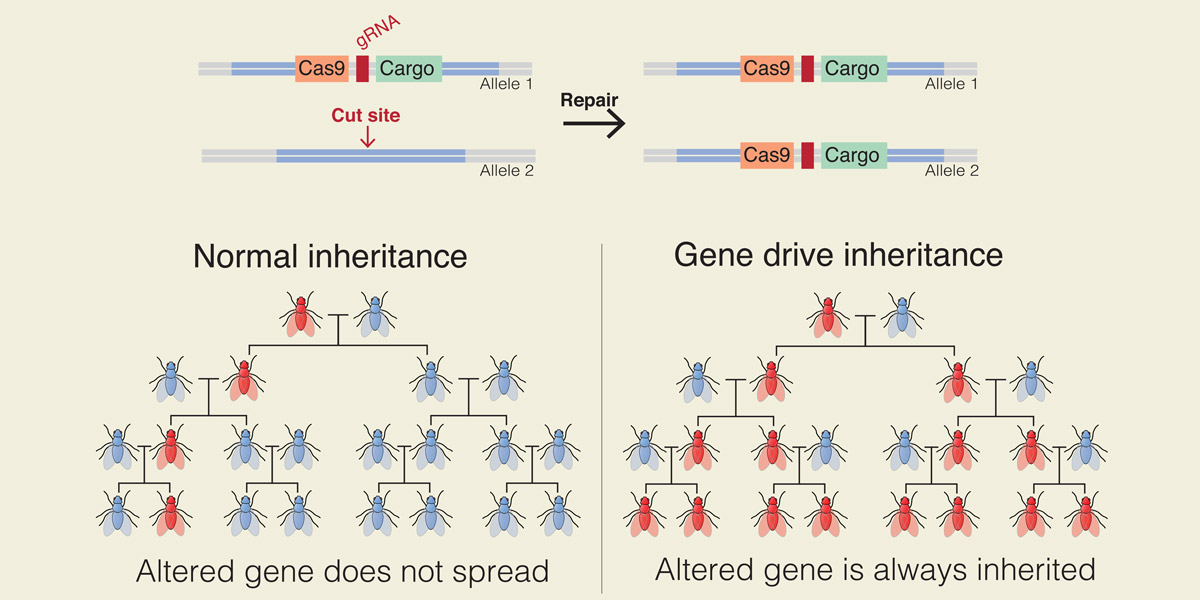 Over 1,200 emails released under open records requests reveal that the US military is now the top funder and influencer behind a controversial genetic extinction technology known as "gene drives" – pumping $100 million into the field.
The Bill and Melinda Gates Foundation paid a PR firm called Emerging Ag $1.6 million to recruit a covert coalition of academics to manipulate UN decision-making over gene drives.
A dicamba/glyphosate herbicide mix is being sprayed on Monsanto's GM soybeans that are tolerant to both herbicides. The herbicide is drifting and volatilizing onto neighbouring non-target plants, including non-GM soybeans, food crops, garden plants and wild plants, resulting in massive damage to those crops and plants and even a decline in honey production. In an attempt to reduce off-target spray damage next year, the US EPA has issued new tighter use restrictions that are displayed on the herbicide product labels. But experts say they won't do much to protect non-target plants from damage.
Monsanto has asked a judge to prevent Arkansas from enforcing a proposal that would ban the use of dicamba weedkiller. "Monsanto is presently losing sales every day the ban on in-crop use of dicamba herbicides remains in effect," the Missouri-based company said in its filing.
The Arkansas Plant Board has passed restrictive new rules for spraying dicamba herbicide, which are designed to protect non-target plants from damage. But now the Arkansas Legislative Council (ALC) has sent the proposed rules back to the Plant Board for further review. In a move that pleased Monsanto, the ALC said the Plant Board should consider revising those rules using "scientific-based evidence". The Plant Board must now respond to the ALC action – on top of dealing with nearly 1,000 off-target dicamba drift complaints in 2017."
Missouri will limit use of dicamba in 2018, citing alleged crop injury complaints filed during the 2017 growing season. The move follows an announcement by Arkansas regulators that is set to effectively ban the use of the herbicide next year.
Monsanto will give cash back to US farmers who buy its XtendiMax with VaporGrip dicamba formulation, a weedkiller that has been linked to widespread crop damage. Thus Monsanto is offering an incentive to apply its product even as regulators in several US states weigh restrictions on its use. "I think they're just trying to buy more acres," Dan Henebry, an Illinois farmer who plans to grow GM dicamba-tolerant Xtend soybeans next year, said about Monsanto.
A qualified majority of EU member states voted in favour of the Commission's proposal for the renewal of the approval of glyphosate for five years. Eighteen member states voted in favour, with 9 against and 1 abstention. The Commission has adopted the decision. A last-minute change of position by Germany permitted the vote to go in favour of glyphosate's renewal.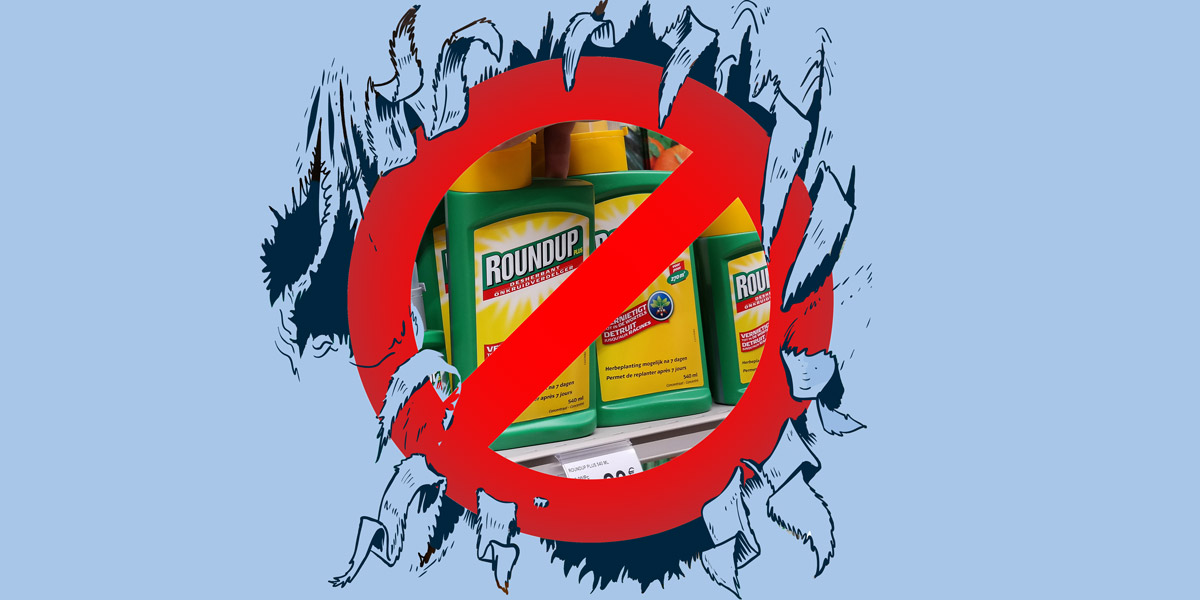 Now that glyphosate has been renewed by the EU for another five years, an article by Dr Jonathan Latham criticises the anti-glyphosate campaign for being ineffective and says environmentalists' strategy has been left "in tatters". But Claire Robinson of GMWatch argues that in spite of the EU renewal, the campaign has been a huge success.
The German YES to glyphosate was sent to Brussels by the minister for agriculture Christian Schmidt (CSU, Bavarian Regionalist Conservatives), without the consent of and even against a explicit written veto by his colleague, the minister of environment Barbara Hendricks (SPD, Social Democrats). This is a serious and unexpected break of procedure and trust within the government.
French president Emmanuel Macron has said that he will take all necessary measures to ban glyphosate within three years or as soon as alternatives are identified, whichever is soonest.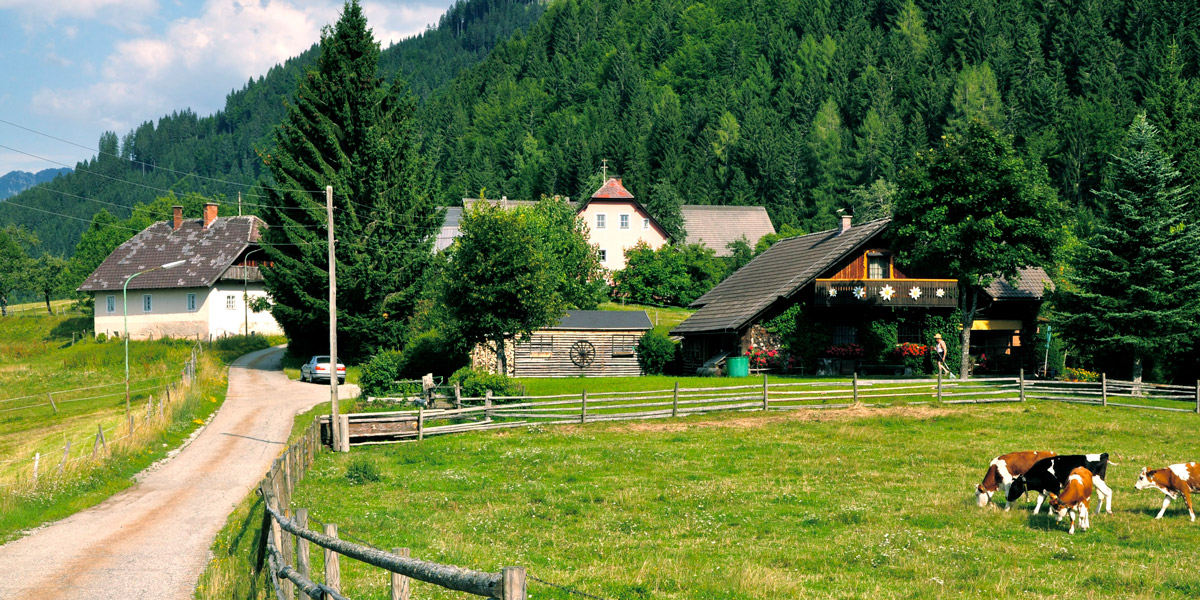 The future Austrian Chancellor, Sebastian Kurz, has said that he wants to phase out glyphosate at a national level. Kurz says Austria now "has to clarify the legal requirements, and wants to orient itself to France and Italy", whose leaders have also both said they want to ban it.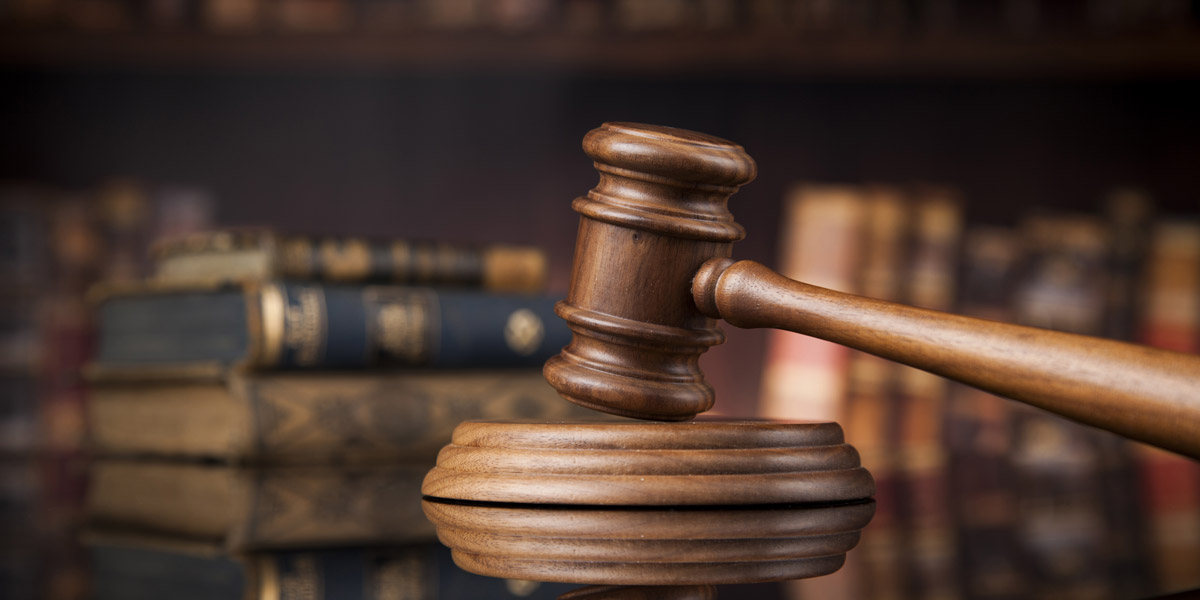 An alliance of environmental NGOs has launched criminal proceedings in Austria, Germany, Italy, and France against the European Food Safety Authority (EFSA) and the German Federal Institute of Risk Assessment, BfR, over the EU approval of glyphosate. Citing their own investigations, US court documents (the so-called "Monsanto Papers"), and a report on plagiarism, the NGOs state that BfR and EFSA have not conducted an independent, objective and transparent assessment of the health risks of glyphosate, as required by the EU Pesticide Regulation.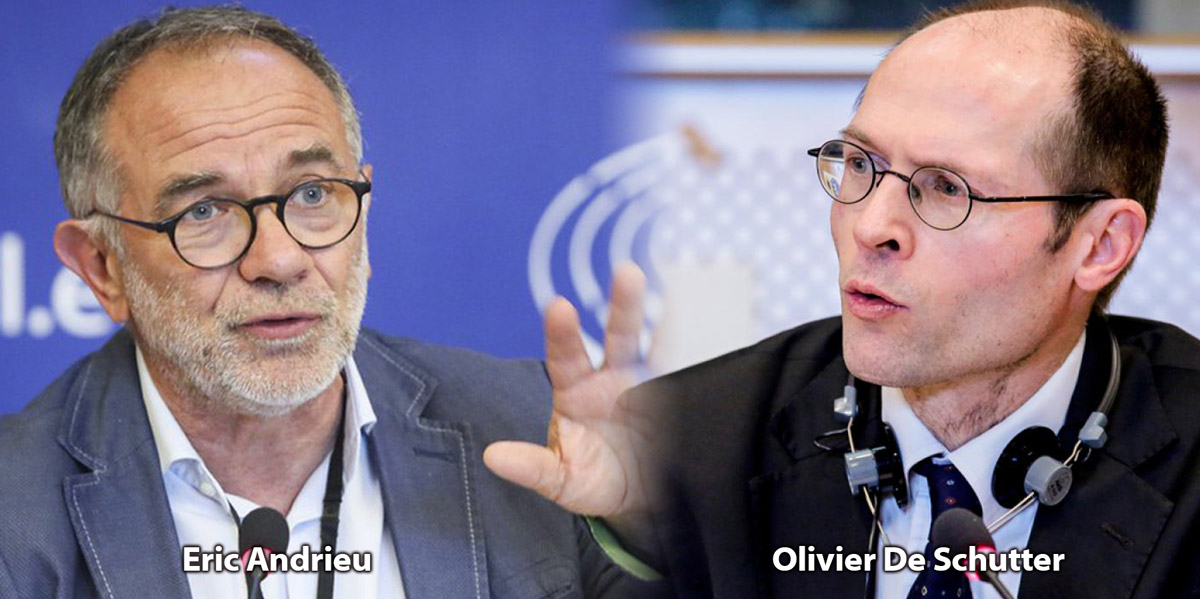 The Greens/EFA group will try to build a majority in the European Parliament to refer the EU's decision to renew the licence for glyphosate to the European Court of Justice. The Greens and MEPs from the S&D political group are calling for the decision to be annulled. The calls follow a new report from Prof Olivier De Schutter, a Belgian international human rights lawyer who now sits on the UN's Committee on Economic, Social and Cultural Rights and who formerly served as the UN Special Rapporteur on the right to food. In his report, Prof De Schutter outlined the reasons why the EU Commission's Implementing Regulation, which lays out the terms on which glyphosate's approval will be renewed, is unlawful.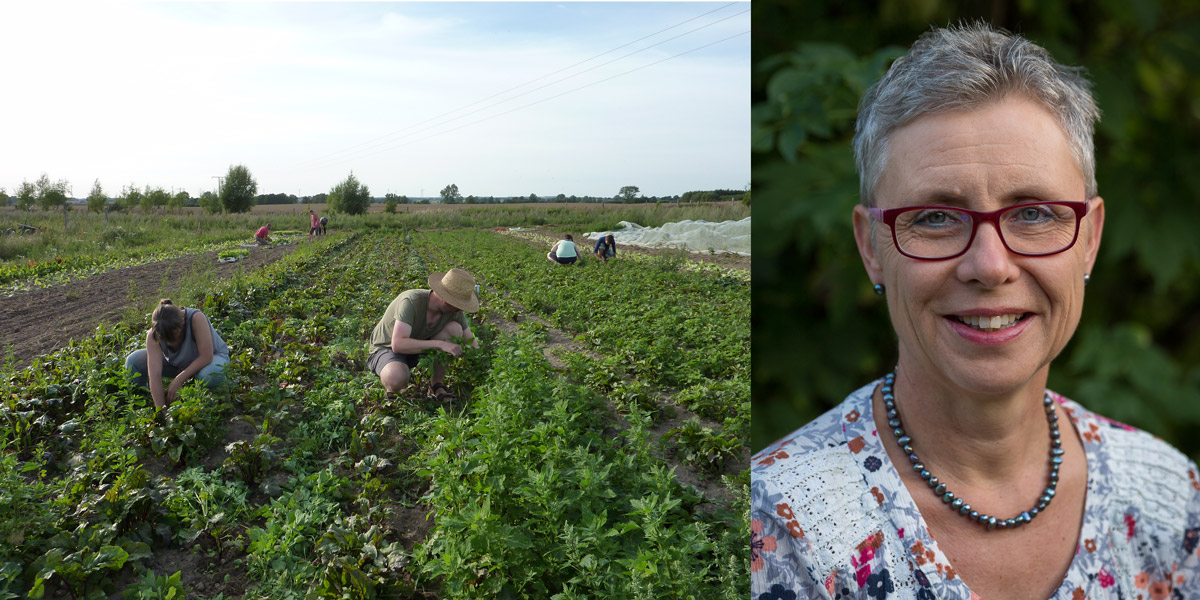 In spite of the EU renewal of glyphosate, herbicides based on the chemical are on their way out and other agrochemicals must follow, says Dr Angelika Hilbeck. Now is the time to step off the pesticide treadmill. We must bundle all our capacities and powers into pushing for the transformation of all European agriculture into a poison-free system.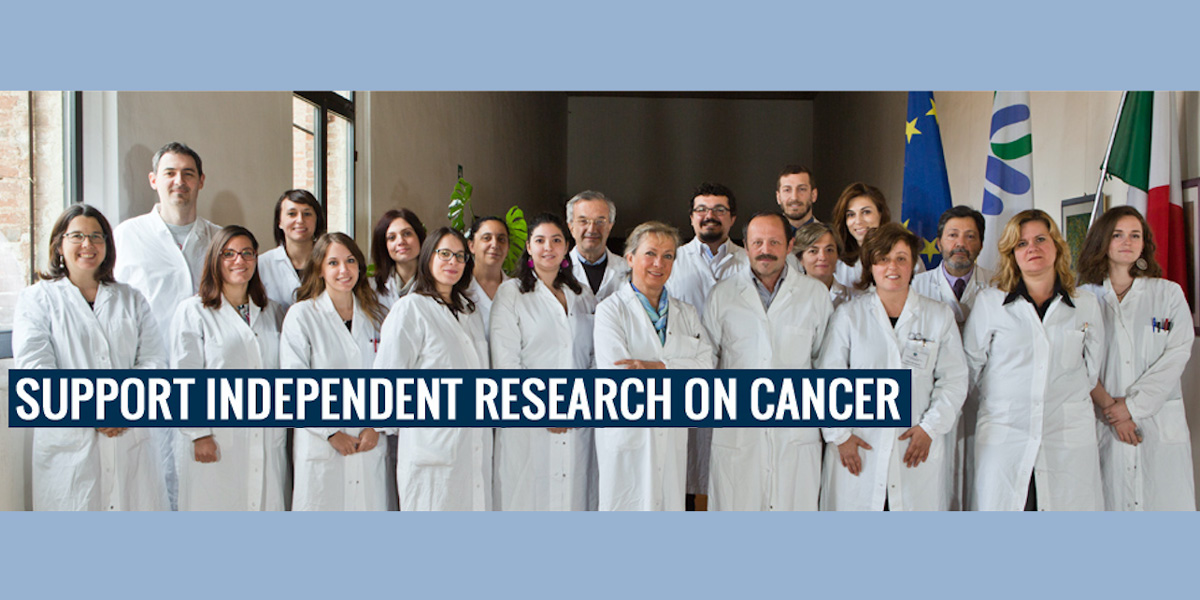 The Ramazzini Institute in Italy has announced the launch of a global crowdfunding campaign for the first ever comprehensive global study on glyphosate-based herbicides. The Institute revealed that the preliminary phase of the study has shown that glyphosate-based herbicides, at the dose currently considered safe by the US Environmental Protection Agency, were able to disrupt the microbiome of rats.
Dr Jennifer Sass has written a definitive response to claims by Reuters journalist Kate Kelland that recently published updated findings from the Agricultural Health Study (AHS) show that there is "no cancer link" with glyphosate herbicides. Those findings relate to a type of cancer called non-Hodgkin lymphoma (NHL). But as Dr Sass points out, the updated findings from the AHS now link glyphosate with another form of cancer, acute myeloid leukemia.
Monsanto and US farm groups have sued California to stop the state from requiring cancer warnings on products containing the widely used weed killer glyphosate, which the company sells to farmers to apply to its GM crops.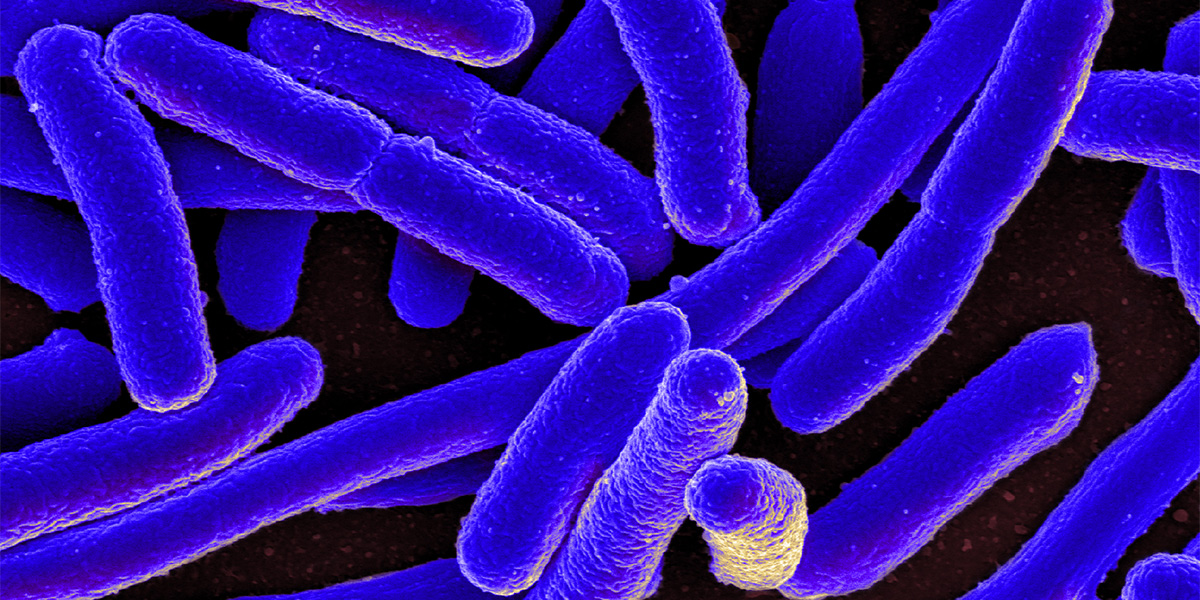 The active ingredients of the commonly used herbicides, RoundUp, Kamba and 2,4-D (glyphosate, dicamba and 2,4-D, respectively), each alone cause antibiotic resistance at concentrations well below label application rates, a new study led by researchers at the University of Canterbury in New Zealand has found.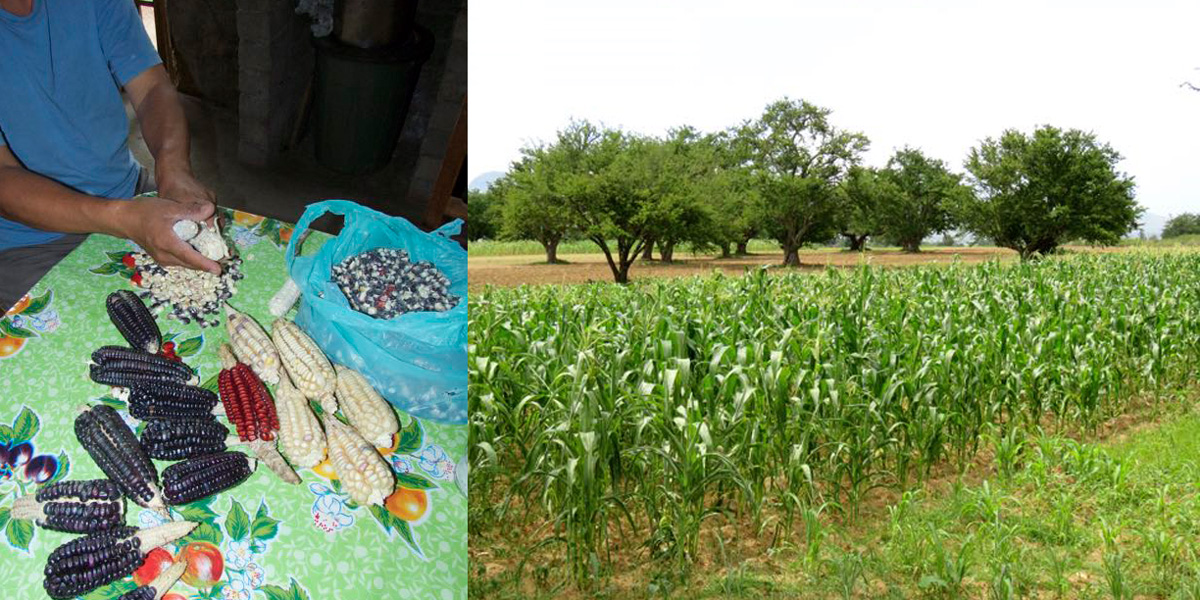 GM genes are still getting into native Mexican maize varieties, a new study has found. This is in spite of the fact that the cultivation of GM maize is banned in Mexico, which is the genetic centre of origin for the crop. The study also identifies the crucial factors that decide whether or not GMO contamination occurs: the social organization and seed management systems of local communities.
When Monsanto tried to export its know-how to small cotton farmers in Burkina Faso, there was a problem: The quality sank. This excellent in-depth investigation by Reuters tells the story of what happened next. Watch out for Monsanto's misleading claim that it withdrew from Burkina Faso because of licensing disputes when in fact the cotton industry announced discontinuance due to quality problems.
Pesticidal RNAs (messenger molecules) that silence critical gene functions are being touted as the future of pest management. But in a new study, researchers identified 101 insecticidal RNAs sharing high sequence similarity with genomic regions in honey bees. Gene groups active during honey bee development had disproportionately high sequence similarity with pesticidal RNAs relative to other areas of the genome. This raises the possibility that bees may be harmed by these new pesticides.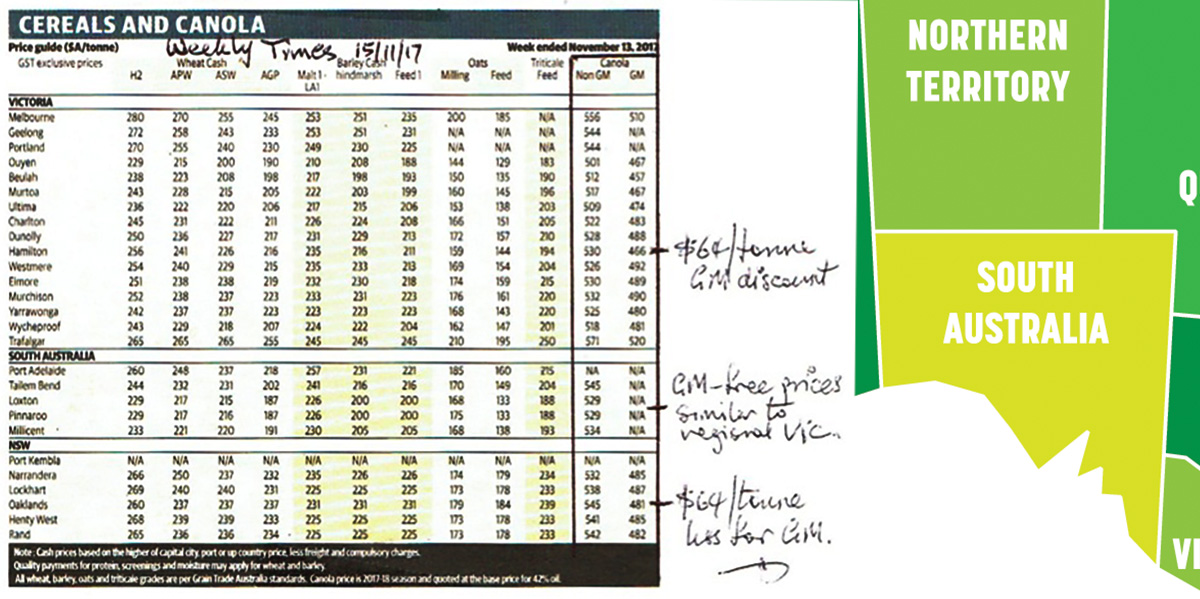 South Australia (SA) is set to extend its ban on the growing of GM crops until 2025 after a bill put forward by the Greens passed the Upper House by a single vote. Gene Ethics director Bob Phelps said, "Solid premiums were paid for GM-free vs GM canola in Victoria, NSW [New South Wales] and SA last week and these long-standing benefits are set to continue."
To preserve consumer transparency, Germany's new government must ensure that genome-edited plants do not escape GMO regulations and labelling, warns GMO-free food industry body VLOG.
Gene-editing tools hyped as a way to combat invader rats and malarial mosquitoes may be too powerful to use in their current form, two new papers warn.
Models developed by Kevin Esvelt, the synthetic biologist who published a crucial CRISPR gene drive paper in 2014, suggest that gene drives are highly invasive and could spread to most populations of the target species throughout the world. Esvelt now regrets that his original paper made a compelling case for the claimed benefits of gene drives — such as conservation and eradicating disease — without spelling out the risks and challenges.
To preserve consumer transparency, Germany's new government must ensure that genome-edited plants do not escape GMO regulations and labelling, warns GMO-free food industry body VLOG.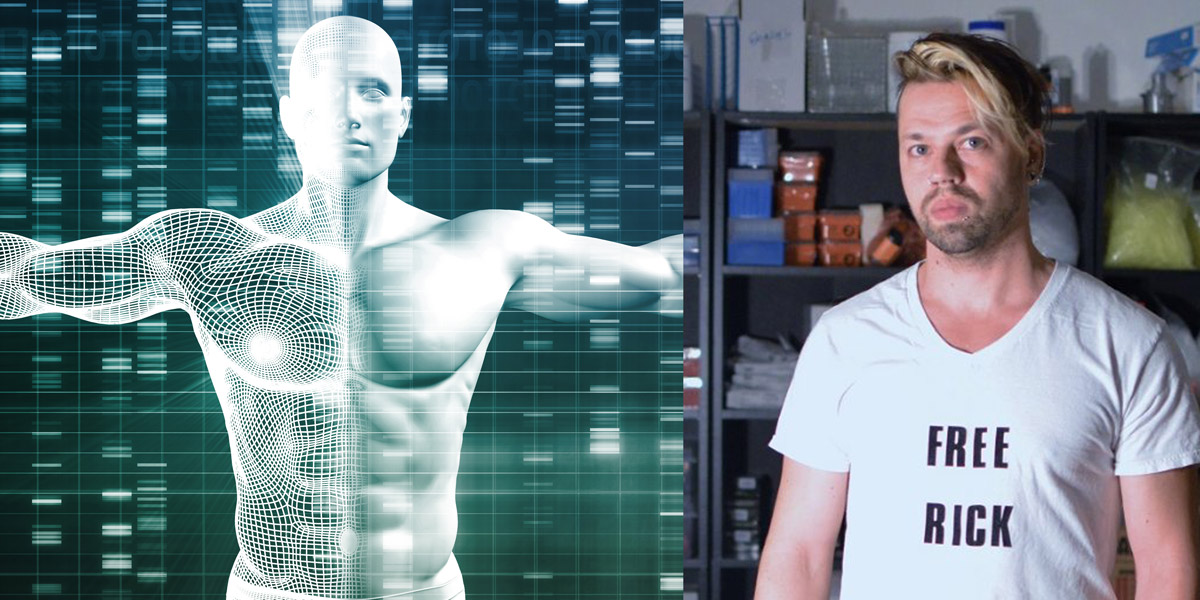 The biohacker Josiah Zayner has attempted to genetically modify himself to have bigger muscles, using the CRISPR genome-editing tool. Zayner said, "I want to live in a world where people are genetically modifying themselves. I want to live in a world where all these cool things we see in sci-fi TV shows are real." But will Zayner's method work, and is it safe? Scientists weigh in with their views.
In Argentina, the second largest GM crops producer country, hunger and poverty are now rife. Hunger and malnutrition have appeared in the country, which had long been accustomed to producing 10 times as much food as the population required. Now social organizations are demanding that Congress pass an Emergency Food Law and halt economic reforms that are driving people into poverty.
Agriculture could go organic worldwide if we slashed food waste and stopped using so much cropland to feed livestock, a new study finds.
The current loss and waste of one-third of all food produced for human consumption would be just enough to feed the nearly one billion people who go to bed hungry every single night.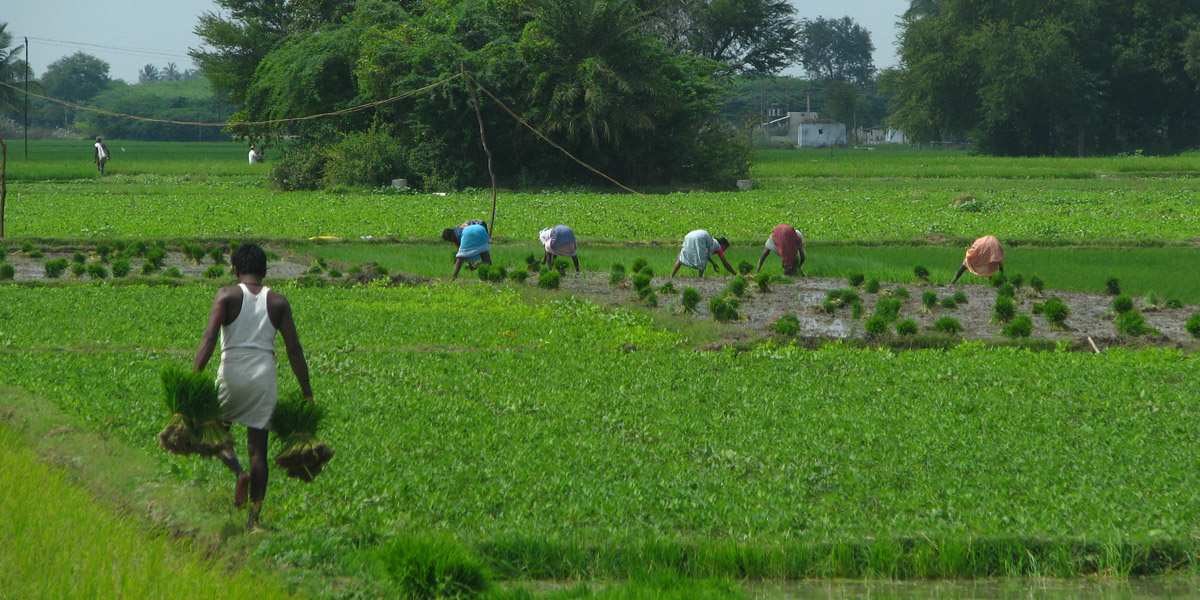 We are told that big agribusiness, with its GM crops, flashy techno-fixes and financial clout, will save the world from widespread hunger and malnutrition and help food systems weather the impacts of climate change. However, a report from ETC Group shows that in fact, it is a diverse network of small-scale producers, dubbed the Peasant Food Web, that feeds 70% of the world, including the most hungry and marginalized people.
A new review examines the socio-economic research on GM crops and concludes that currently such GMO research mostly lacks empirical evidence, reports only short-term findings, has important knowledge gaps, and is methodologically biased in favour of GM crops. Such research often uses chemically-intensive agriculture as the comparator, making it easy to portray GM crops as "the solution".
LOBBYWATCH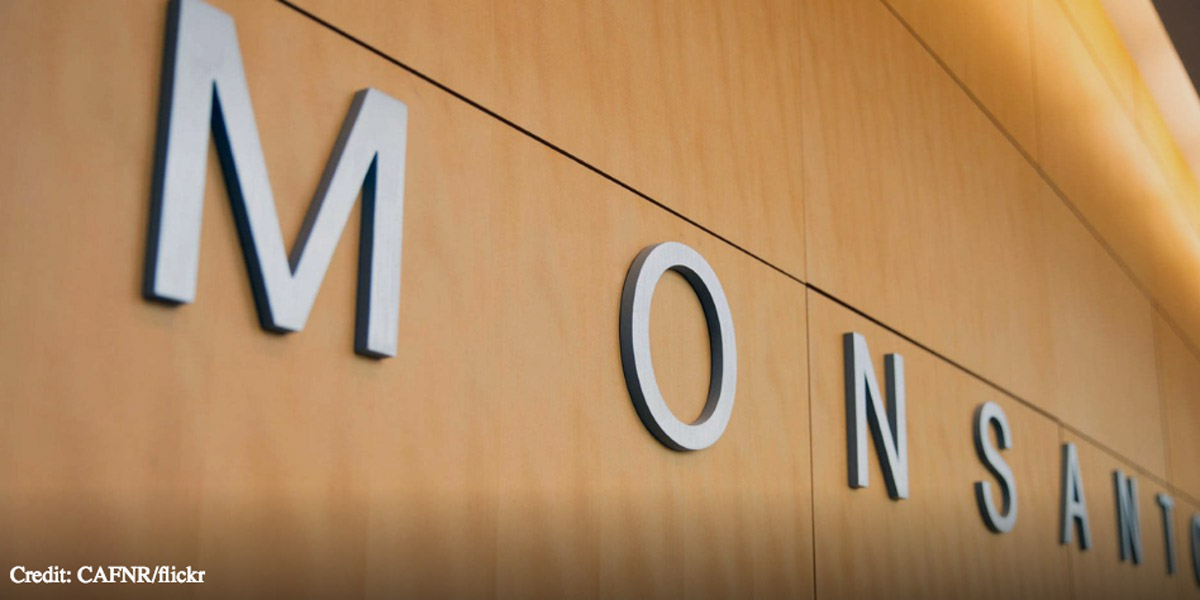 In order to save glyphosate, Monsanto has undertaken an effort to discredit the World Health Organisation's cancer agency by any means possible. This is part two of a superb in-depth investigation, first published in French in the newspaper Le Monde and here translated into English. Part one is here.
The World Health Organisation's cancer agency IARC has responded to a letter from two US Congressmen – the House Science Committee chairman Lamar Smith and the chairman of the Subcommittee on Environment Andy Biggs. Smith and Biggs had attacked IARC's scientific integrity.
Mars is the fourth Big Food company to exit the Grocery Manufacturers Association (GMA), the enemy of transparent GMO labelling, this year. GMWatch believes that the message of this story is: Allying yourself with Monsanto is a great way to self-destruct.