More than two dozen state legislatures have passed "seed-preemption laws" designed to block counties and cities from adopting their own rules on the use of seeds, including bans on GMOs.
India's central government has told the Supreme Court that it was likely to take a final decision on the commercial rollout of GM mustard by September. Taking into consideration that the sowing season will commence in October, a bench headed by chief justice J.S. Khehar said that the challenge brought by environmentalist Aruna Rodrigues would be heard in court before the rollout was allowed, in case the Centre decided to go ahead with it.
Thirty-four doctors and medical experts have urged prime minister Modi to reject GM mustard.
The African Centre for Biodiversity (ACB) warns that the South African government has received an application for the commodity clearance (import for food, feed and processing) of a 'multi-stacked variety' of GM maize, which represents the entry of the second generation of GMOs in South Africa. Unlike standard first-generation GMOs, this GM maize variety utilises what is termed the RNA interference (RNAi) pathway. Nigeria has also received an application for field trials of a GM cassava variety that uses RNAi to reduce the amount of starch in cassava.
India's Bt cotton crop has come under severe pest and bollworm attacks in major producing states, which is sparking fears of a sharp decline in fibre productivity. The Bt cotton seeds are claimed to have protection from bollworm, but the claim has proven hollow.
Monsanto is wreaking havoc once again with one of its herbicides, dicamba. Attorney Bev Randles talks about the lawsuits brought by farmers and growers who have had their crops damaged by dicamba herbicide drift from GM dicamba-tolerant crop fields.
Evidence has emerged that Monsanto prevented key independent testing of its new dicamba formulations prior to commercialisation. Monsanto denied requests by university researchers to study its XtendiMax with VaporGrip for volatility - a measure of its tendency to vaporize and drift across fields. The resulting absence of evidence that it was safe to spray went unchallenged by the Environmental Protection Agency and nearly every state regulator.
There is no doubt that dicamba herbicide is volatile and researchers at the University of Arkansas have the tests to prove it. Every formulation they tested has demonstrated volatility. Some of the formulations tested can continue to volatilize at least 36 hours after application and move from the target site in spite of the most label-compliant application efforts.
Estimates from state extension weed scientists show suspected dicamba damage has affected at least 3.1 million acres of soybeans — an area approaching the size of Connecticut.
A weed scientist said he couldn't recommend that dicamba be allowed in Arkansas next year after tests showed the herbicide's tendency to move off-target and damage other crops and vegetation. "This is a product that is broken," Jason Norsworthy, a weed scientist with the University of Arkansas System's Agriculture Division, said. "This is a product we can't put on plants during the summer months of 2017 and keep it there."
With Monsanto's latest flagship weedkiller, dicamba, banned in Arkansas and under review by US regulators over concerns it can volatilize and drift, damaging non-target crops, farmers and weed scientists are complaining that confusing directions on the label make the product hard to use safely. Monsanto has created a 4,550-word label with detailed instructions, but its complexity is now being cited by farmers and critics of the product. It was even singled out in a lawsuit as evidence that Monsanto's product may be virtually impossible to use properly.
A farmer has been awarded $7 million in damages for losses caused by a neighbour's negligent spraying of 2,4-D, glyphosate and metsulfuron-methyl herbicides.
Monsanto continued to produce and sell toxic industrial chemicals known as PCBs for eight years after learning that they posed hazards to public health and the environment, according to legal analysis of documents put online in a vast searchable archive.
Some defenders of GM crops and glyphosate have challenged the widely accepted belief that loss of milkweed on the US landscape due to the widespread use of glyphosate herbicides in GM glyphosate-tolerant crop fields has driven the decline of the monarch butterfly. Now a new research study provides further support for the hypothesis that GM glyphosate-tolerant crops are responsible.
A protest against GM golden rice was held in front of the Bangladesh Rice Research Institute (BRRI) by hundreds of farmers and civil society supporters. In a statement, the Stop Golden Rice Network said: "Golden rice is a greedy scientific enterprise of IRRI [International Rice Research Institute] and corporations masked as humanitarian aid… Its ultimate interest is to secure top profit arena and monopoly control of global food system since billions rely on, produce and consume rice."
Cornell University's plans to release GM moths in New York State ignore existing evidence of failure, which shows the GM pests will damage the broccoli and cabbages they are supposed to protect.
A new report by the toxicologist Dr Peter Clausing shows that the EU authorities violated their own rules and disregarded evidence that glyphosate is carcinogenic to reach a conclusion that the chemical does not cause cancer.
The New Zealand EPA commissioned its own report which found that glyphosate is "unlikely to be genotoxic or carcinogenic", a significant departure from the conclusion of the World Health Organisation's cancer agency IARC. But an investigation by the Green MP Steffan Browning raises serious questions about the process followed by the EPA.
GM white clover is being field tested by a biotech developer to study improving forage digestibility in livestock. The clover contains a gene that's important for the company's efforts to engineer "condensed tannins" into alfalfa forage. But genetically engineering alfalfa to contain condensed tannins isn't necessary for cows to benefit from the tannins, said Bill Freese of the Center for Food Safety. Growing alfalfa along with grasses with a high fibre content will prevent bloat, which develops in cattle from eating too much protein, he said.
Studies to test GM crops for food safety are not long enough and don't test mixtures, a new review says.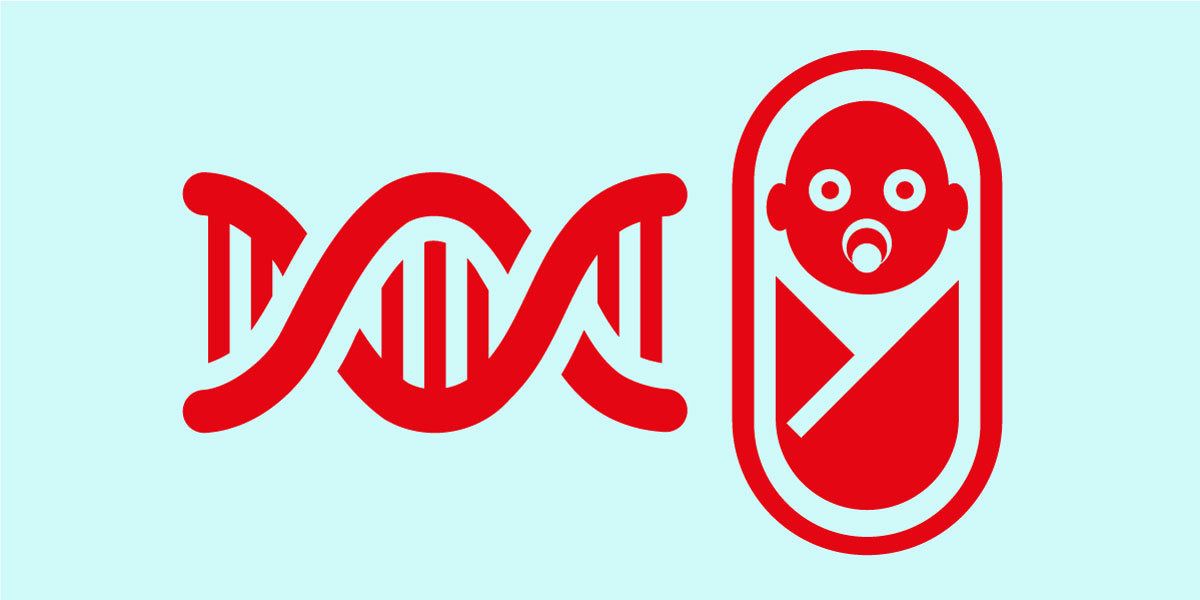 A paper published in Nature has reported on work led by Oregon Health and Science University (OHSU) researcher Shoukhrat Mitalipov to genetically edit human embryos, apparently with the goal of using this technique for reproductive purposes. "This is a pivotal point in the push toward genetically modified humans," said Marcy Darnovsky, PhD, Executive Director of the Center for Genetics and Society. "A small group of scientists and closed committees have taken it upon themselves to move forward with reproductive germline modification technologies, scorning repeated calls by scientists, scholars, regulatory bodies, and civil society organizations around the world to keep this use of genetic engineering off limits."
Dr Paul Knoepfler, a stem cell scientist who himself uses the CRISPR genome editing technology employed in the human embryo research, is skeptical that the new study on CRISPR-edited human embryos (see above) has looked at enough embryos through whole genome sequencing to declare no off-target effects. And in common with other critics, he doesn't see why those concerned about inherited diseases can't use existing embryo screening techniques, rather than genetically engineering the human germline.
An international group of 11 organizations with genetics expertise has issued a policy statement on germline genome editing in humans, which recommends against genome editing that culminates in human pregnancy; supports publicly funded, in vitro research into its potential clinical applications; and outlines scientific and societal steps necessary before implementation of such clinical applications is considered.
Impossible Foods, a company that markets a meatless burger, wants the US FDA to confirm that its key GMO ingredient is safe to eat. But the agency has expressed concern that it has never been consumed by humans and may be an allergen. The FDA also told the company that it hadn't demonstrated the safety of the GMO ingredient. However, the company put it on the market for public consumption anyway. Dr Michael Hansen of Consumers Union commented, "It's very troubling that Impossible Foods has put this product on the market and, more than one year later, still has not submitted requested safety data, including a rat feeding study, to FDA."
In order to assure the US FDA that the GMO protein in its meatless burger was safe to eat, Impossible Foods relied on the expert testimony of scientists who have worked for or have links to Monsanto, the Gates Foundation, Philip Morris and all of the major biotechnology companies. However, twenty minutes after eating an Impossible Burger for the first time, a man Tweeted: "went into anaphylactic shock & taken to ER."
The Impossible Burger and the other analogue foods like it are a comically first world fantasy of what solutions to the planet's problems look like, writes Pat Thomas.
LOBBYWATCH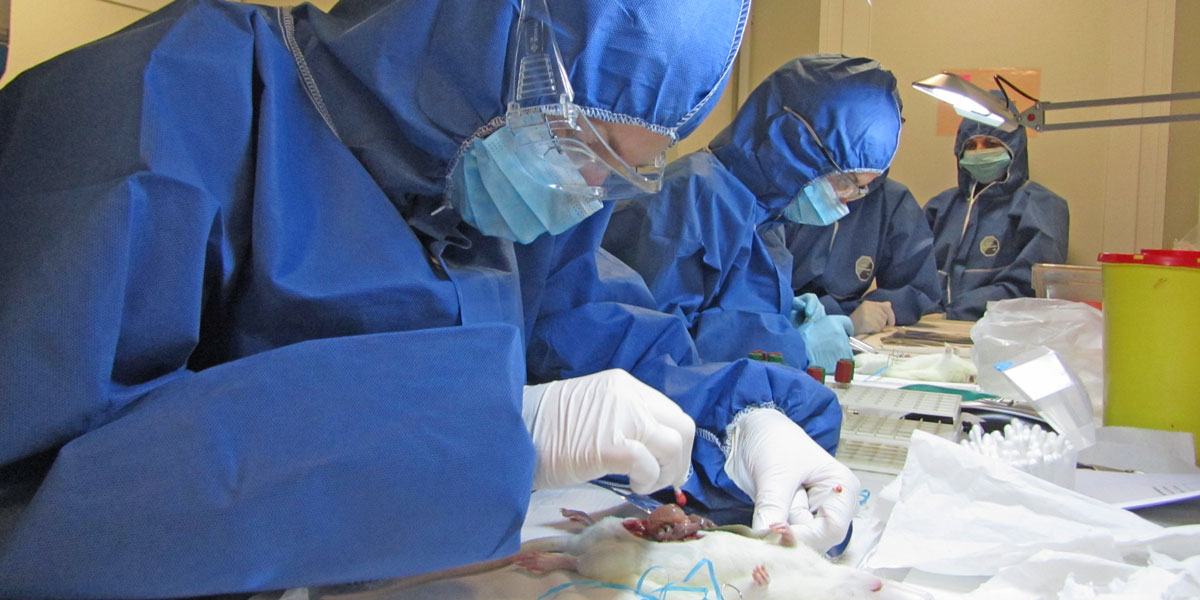 Documents released in US cancer litigation show Monsanto's desperate attempts to suppress a study that showed adverse effects of Roundup herbicide – and that the editor of the journal that retracted the study had a contractual relationship with the company.
The biotech industry uses a strategy first invented by Big Tobacco to smear critics, spin reporters, and tamp down information that could damage the industry's image, writes the journalist Paul D. Thacker.
Keith Kloor, an adjunct professor at New York University, former editor for Audubon, and blogger for Discover has spent years championing GMO products and portraying skeptics and critics as scientifically illiterate quacks. Thus the public has known for some time that Kloor loves GMOs. What they haven't known, until now, is how hard he's worked with industry-funded "experts" to present corporate talking points as journalism and then try to cover his tracks.
Dozens of internal Monsanto emails, released by plaintiffs' lawyers who are suing the company, reveal how Monsanto worked with an outside consulting firm to induce the scientific journal Critical Reviews in Toxicology to publish a purported "independent" review of Roundup's health effects that appears to be anything but.
The Trump administration will attack overseas regulations that restrict the export of GMO crops and other products resulting from American technological innovation, said US Trade Representative Robert Lighthizer.
The Administration claims that GMOs should be accepted on scientific grounds. And it says that its motivation for this policy is to provide large benefits to rural economies that grow these crops, and sustainability. But on balance, science does not support the value of GMOs for rural society or sustainability in the US — just the opposite, writes Dr Doug Gurian-Sherman.
The biotech industry is dictating what journalists report on its products and contributing to mass misinformation. For example, the GMO industry body ISAAA attacked and ostracized a Reuters journalist who expressed a small criticism of its report on GMO crop plantings worldwide.
Newly released emails show persistent efforts by multiple officials within the US EPA to slow a separate federal agency's safety review of glyphosate – and the efforts came at the behest of Monsanto.
Before deciding to reverse a proposed ban on the pesticide chlorpyrifos, the EPA considered information from industry groups that wanted to keep it on the market – but not from public health or environmental groups.
TAKE ACTION
Help stop a dangerous plan hatched in New York to control a caterpillar in cabbage. Under the plan, up to 10,000 GM diamondback moths will be released each week during the cabbage planting cycle (which runs about three to four months). This plan – a first of its kind in food crops – will contaminate organic farms with GM material. And, this is all being done based on a cursory environmental assessment, without an in-depth environmental impact assessment.