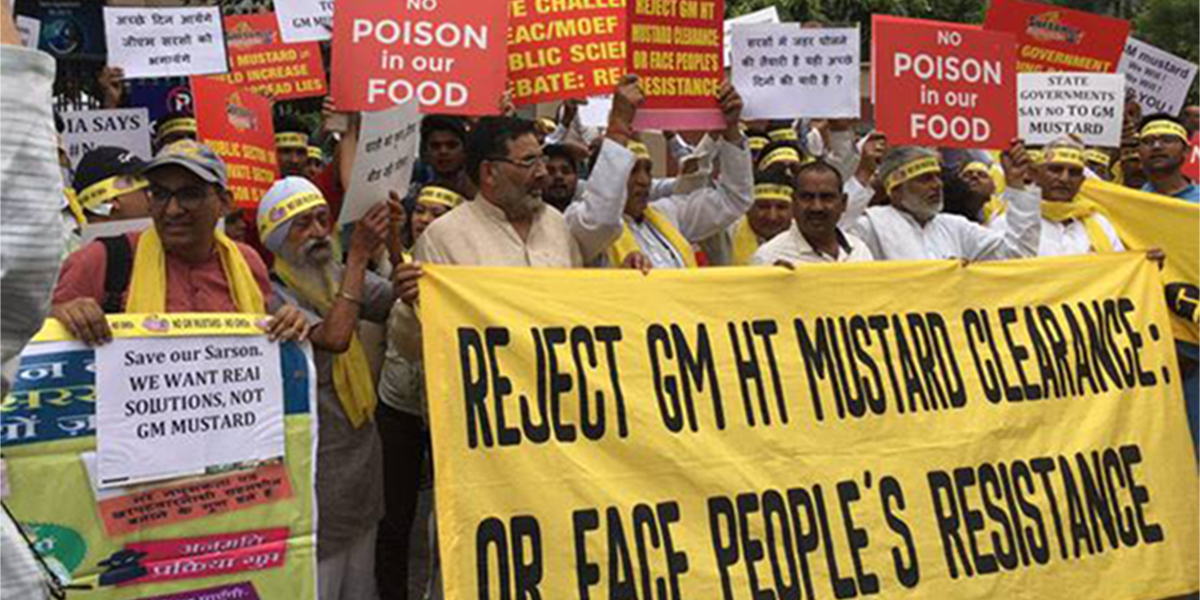 More than 100 organisations representing farmer unions, trade unions, civil society groups, and political parties are urging the government not to commercially release GM mustard. They say the farmers' problem is not production but the impossibility of getting a fair price in the market. Representatives of farmer unions have written to the environment minister asking him to reject GM mustard for commercialization. They say GM mustard has "no utility for farmers".
In an interview, Aruna Rodrigues, the lead petitioner in the Supreme Court case to stop the commercialization of GM mustard, exposes the two lies on the basis of which the crop is being promoted in India – that it will boost yields and lower oilseed import bills. Public interest lawyer Prashant Bhushan has pointed out that the government itself admits that there's no evidence that GM mustard will increase yields. A senior advisor of the NITI Aayog, the main think tank of the government of India, says there are genuine concerns about GM mustard that must be addressed. And the former India central government cabinet secretary T.S.R. Subramanian says there are "formidable" social, economic, and environmental reasons why GM mustard should not be cultivated and that "examination of these has been hardly done by the GEAC", the GMO regulator.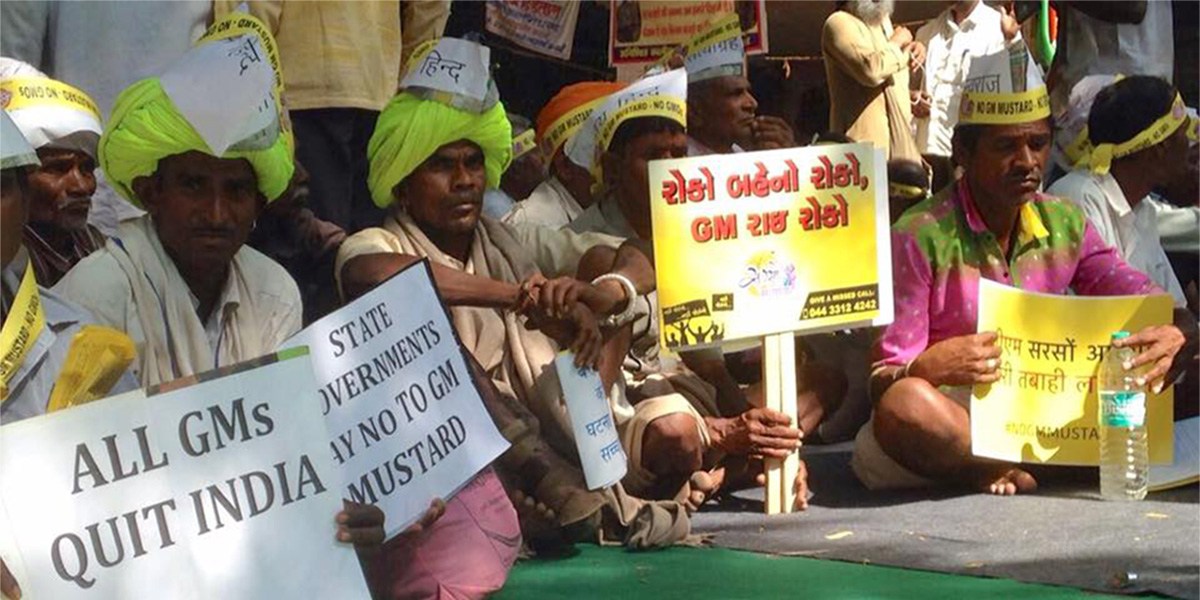 Five Indian states – Bihar, Kerala, West Bengal, Tamil Nadu, and Delhi – have decided not to allow the cultivation of GM mustard. But activists wonder why the prime minister, Narendra Modi, is "not hearing" their concerns and those of the states ruled by his BJP party, despite the "promise" he made in the 2014 election manifesto that the party would take no decision without full scientific data on its long-term effects on soil, production and biological impact on consumers. Even leaders within the BJP party are urging caution regarding the GM mustard.
Dr Harsh Vardhan, a cabinet minister in the Narendra Modi government, has been put in charge of the environment ministry after Anil Dave, who held that portfolio, passed away suddenly. Vardhan will have to decide on whether to approve GM mustard.
Sarson Satyagraha, a broad platform of hundreds of organisations representing farmers, scientists and others, has written a letter to Dr Harsh Vardhan, the new head of the environment ministry, saying, "GM mustard deserves to be rejected in toto. GM mustard is a hazardous scientific fraud being perpetuated on the nation, that too with taxpayer' own funds. This is simply unacceptable." The body termed it as "ironical" that it had to write to Vardhan since it is his parent ministry of science and technology and the department of biotechnology (DBT), which has been funding, promoting and "passing off" GM mustard as a requirement for India's agriculture.
A parliamentary panel headed by Congress leader Renuka Chowdhury is likely to review the clearance given by the GMO regulator GEAC for the commercial cultivation of GM mustard.
A study has shown that Bt cotton farmers in Punjab are barely able to meet the rising costs of cultivation and that this has put the farmers under considerable stress. This is a major factor that is driving farmers to suicide, the researchers found. 
MEPs have objected to EU Commission plans to authorise imports of products made from GM herbicide-tolerant maize and cotton. They highlighted concerns raised by independent research and member states, and repeated Parliament's call for an overhaul of the EU's GMO authorisation procedure. A resolution was adopted that opposes the marketing of products containing maize DAS-40278-9, based on the risks to embryo development and endocrine disruption posed by the 2,4-D herbicide to which the maize is tolerant.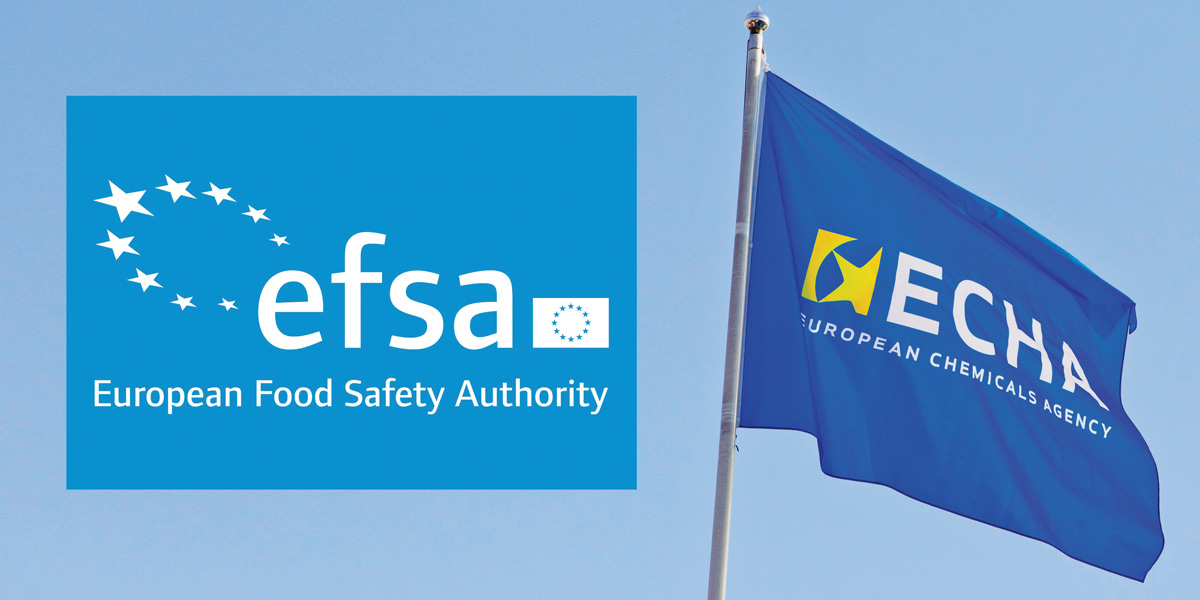 In their assessments of glyphosate's carcinogenicity, the European Food Safety Authority (EFSA) and the European Chemicals Agency (ECHA) failed to spot eight instances of increased tumours following glyphosate exposure in rodent tests sponsored by industry, a new analysis reveals. The German Federal Institute for Risk Assessment, BfR, also comes in for strong criticism. In its original report that fed into the EU's glyphosate assessment, BfR only identified 20% of the 21 positive tumour findings found in the new analysis. The analysis was performed by Dr Chris Portier, a retired leading environmental health and carcinogenicity specialist who was an "invited specialist" to the Expert Group on glyphosate of IARC, the World Health Organisation's cancer research arm. IARC concluded in 2015 that glyphosate is a probable human carcinogen. Dr Portier is now calling for an inquiry before any EU decision is taken on glyphosate.
Sweden is moving to stop private individuals using acetic acid (an ingredient of vinegar) for killing weeds, as well as targeting more obviously risky herbicides like glyphosate. Claire Robinson asks if its action against acetic acid is equivalent to taking a sledgehammer to crack a nut.
GM Roundup Ready maize has been found growing illegally in the Bolivian village of Charagua. The cultivation of GM maize is prohibited by law in the country, which is a centre of diversity for maize. Bolivian NGOs are calling for international action.
The GMO industry lobby group ISAAA's latest report says that GM crop cultivation increased globally in 2016, by 3%, after a dip in 2015. But in reality there's little to celebrate for the industry in ISAAA's latest figures, as China has dropped GM plantings by 24% and some countries have given up growing GM crops altogether.
A movement to increase production of non-GM soybeans is gaining traction in Brazil's largest soy-producing state of Mato Grosso as farmers anticipate growing demand from Asia and Europe.
Public interest groups, the Canadian Biotechnology Action Network and Vigilance OGM, expressed profound disappointment that Members of Parliament voted down a Private Member's Bill for mandatory labelling of GM foods. In the absence of labelling, the groups are calling on major retailers to pledge not to sell the newly approved GM fish, GM apple and GM potato.
Simplot's director of marketing and communications says the company is holding off allowing commercial growth of GMO Innate potatoes in Canada until there's a proven market for them.
A new peer-reviewed study provides first empirical evidence of a negative association between glyphosate herbicide application and local abundance of adult monarch butterflies during the initial phase of large-scale glyphosate adoption in the US Midwest.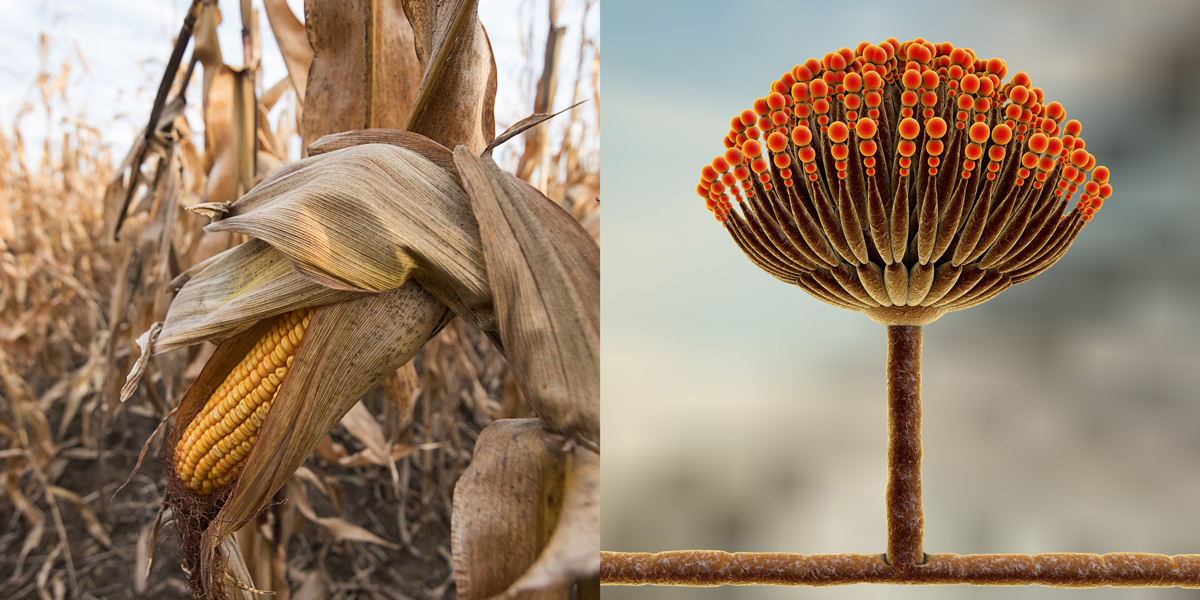 An article titled, "New GMO to reduce cases of liver cancer" has been published on the AgWeb farm journal website. Aflatoxins in corn and other foods are generated by infection with the Aspergillus fungus. They can lead to cancer in human or animal consumers. So researchers are using RNAi (RNA interference or gene-silencing) technology to silence the aflatoxin genes in Aspergillus fungi in the corn's kernels. However, non-GMO corn lines that resist aflatoxin contamination have been available since 2010. Unlike the GMO version, they've been field trialled successfully and are available to breeders. Most importantly, the non-GMO corn lines don't pose the risks attached to RNAi technology. These can include the silencing of non-target genes in animals or humans that are exposed to the RNAi crop.
Monsanto has signed a string of licensing deals to add new gene editing capabilities to its established methods of genetically modifying seeds.
After more than ten years of protest from civil society organisations, the Administrative Council of the European Patent Office (EPO) will meet just in one month's time to strengthen the current prohibitions in patent law to exclude patents on conventionally bred plants and animals. The proposal put forward by the EPO states that plants and animals derived from breeding processes of crossing and selection will no longer be regarded as patentable.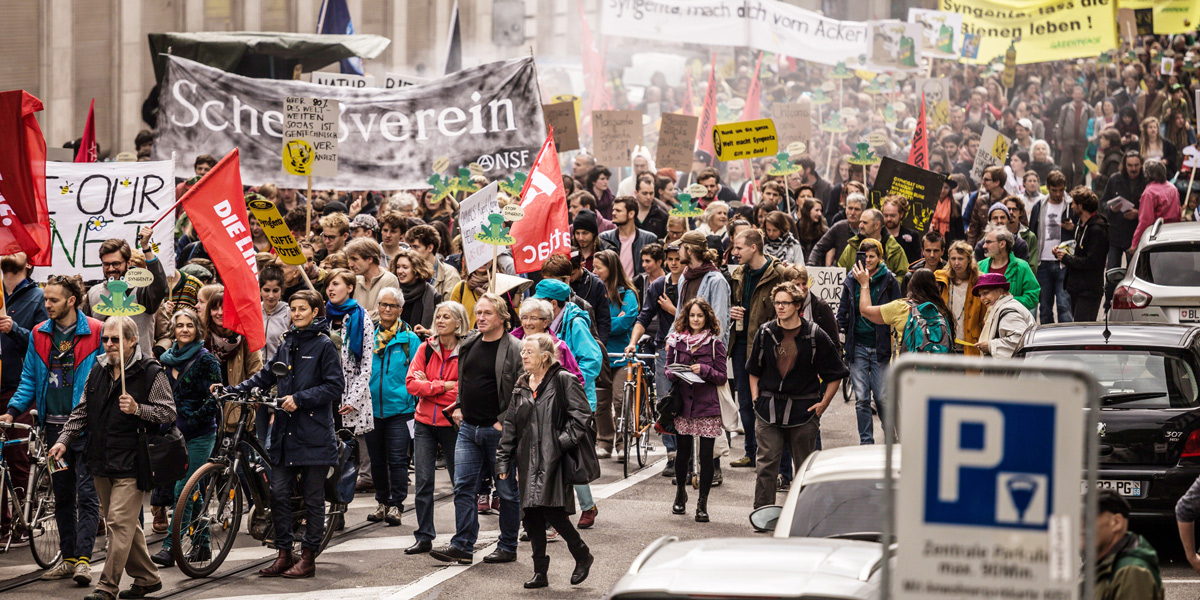 In Basel, Switzerland, the home town of the chemicals giant Syngenta, the third March Against Monsanto and Syngenta was held on 20 May 2017. Two thousand people turned out to demonstrate against toxic pesticides, GMOs, and patents on seeds. They demanded an ecological and diverse agriculture which serves food security instead of profit.
Cornell University has applied for a permit to execute the world's first open-air trial of a genetically engineered diamondback moth (GDM). The purpose of this new GM insect is to reduce pest populations of diamondback moths through engineering a new female lethality trait (female larvae die, and males go on to reproduce until the population is destroyed) into male GDM. The USDA's public comment period is now closed, but please inform your contacts of the plan.
LOBBYWATCH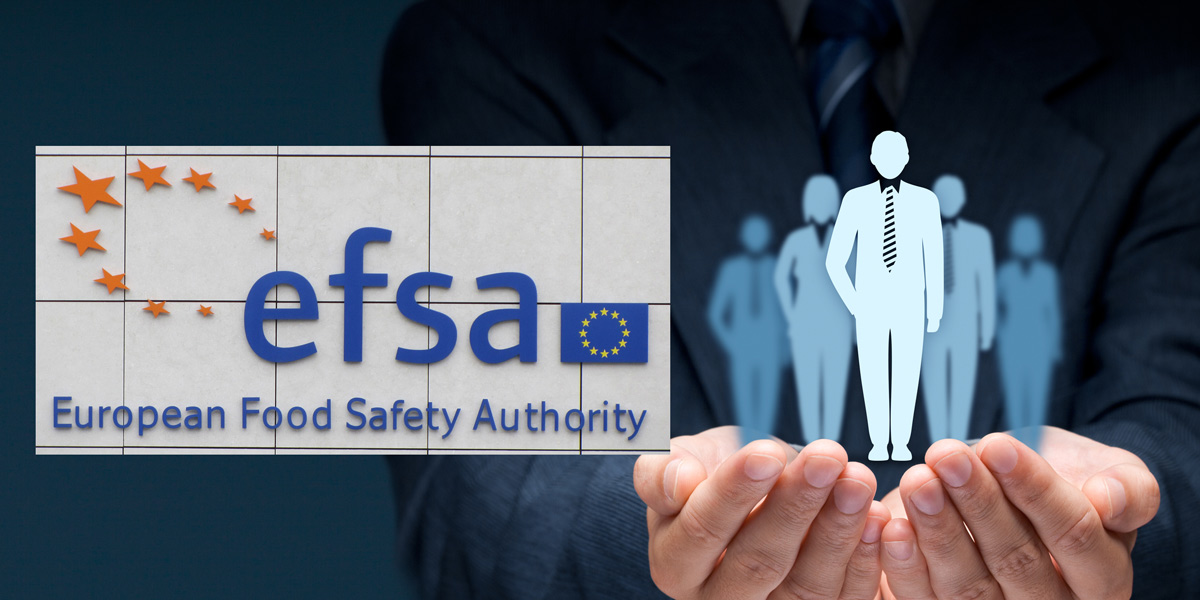 In an explosive development, the European Food Safety Authority (EFSA) has been accused by the toxicologist Dr Peter Clausing of excluding from its glyphosate assessment a key study only because of a negative comment by a former US Environment Protection Agency (EPA) official. The former US EPA official, Jess Rowland, is under investigation in a US court case brought by cancer sufferers, who believe that exposure to Roundup triggered their disease. Based on internal Monsanto documents disclosed in the lawsuit, Rowland is accused of colluding with Monsanto to defend glyphosate's health record. In the case of the EU's assessment of glyphosate, Rowland claimed, and the EU accepted, that a key study showing evidence for glyphosate's carcinogenicity was compromised and invalid due to viral infections. Yet there was zero evidence for this. This story has also been covered by The Guardian.
S&D (Socialist and Democrat) MEPs have unanimously reiterated their rejection of the European Commission's announced intention to re-authorize glyphosate for ten years in light of the lack of transparency in the classification process of the European agencies. They said the classification process of glyphosate was largely based on unpublished scientific evidence provided by industry or scientific reviews sponsored by the same industry under the pretence of independence.
Are you subscribed to the right GMWatch newsletter for your needs? You can change your subscription preferences here.