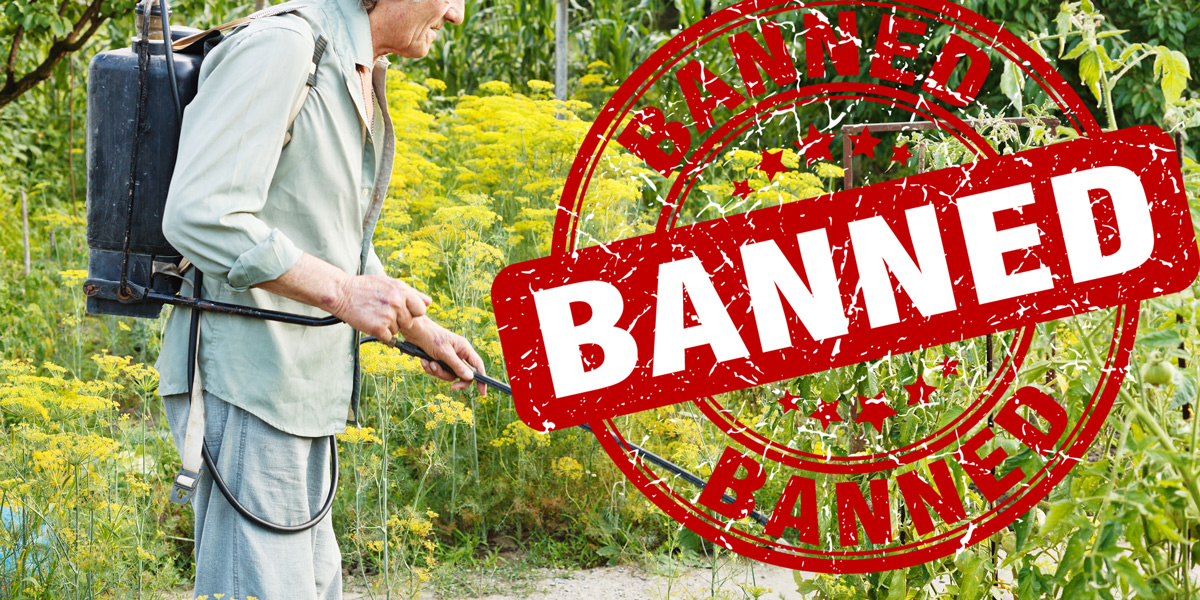 While the EU Commission claims that the safety of glyphosate is not in question, EU member states are forging ahead with their own bans and restrictions. Among the most dramatic developments has been the announcement by Belgium's federal minister of agriculture, Willy Borsus, that he wants to ban the sale and use of herbicides by non-professionals. He voiced particular concern over glyphosate. Borsus's move follows coverage in the European press of the internal Monsanto documents emerging out of the cancer litigation in the US. The documents suggest that Monsanto manipulated the research on glyphosate.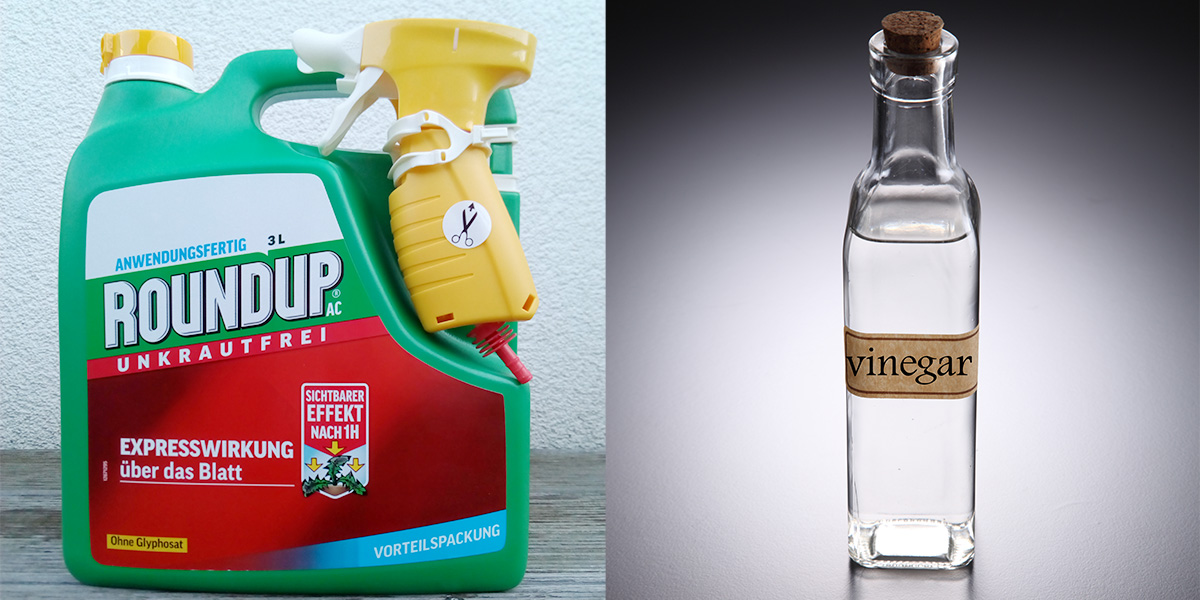 A new type of Roundup is on sale in Austrian garden centres. The usual active ingredient, glyphosate, which was named as a probable carcinogen by the World Health Organisation's cancer agency, has been replaced – with vinegar!
The EU's conclusion that a glyphosate was safe to sell was partially based on scientific evidence that was written or influenced by the manufacturer Monsanto, according to an investigation by EUObserver and Dutch magazine OneWorld.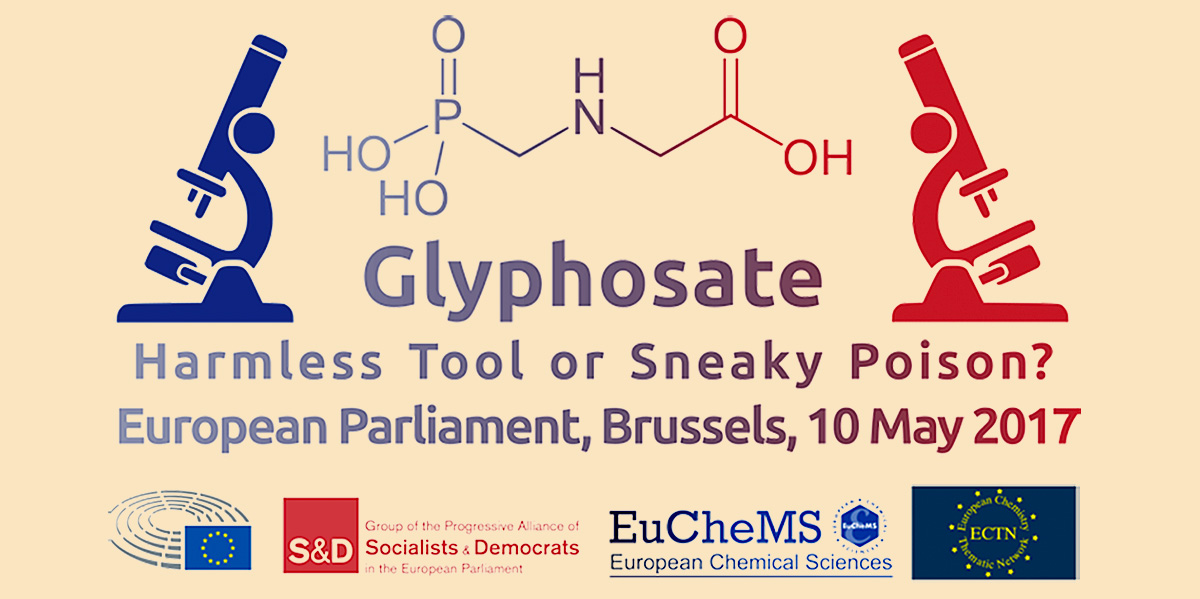 MEP Pavel Poc is to host a scientific conference on May 10 in the European Parliament on the health risks of glyphosate herbicides.
Glyphosate specialists consulted by Corporate Europe Observatory (CEO) argue that EFSA's data disclosure could in principle allow limited scrutiny on the agency's glyphosate assessment work, and some insights, but in practice the data is very difficult to handle and cannot be used for publication, making it impossible for scientists to use.
Reports by the World Health Organisation (WHO) and the European Food Safety Authority (EFSA) on the risks of the pesticide glyphosate have reached different conclusions. Belgian MEP Bart Staes says EFSA needs to make its findings public so they can be scrutinised.
Canada's food regulator has found traces of the controversial pesticide glyphosate in nearly one-third of food products — and residue levels above the acceptable limits in about four per cent of grain products. Dr Warren Bell, a family physician from British Columbia and founding president of the Canadian Association of Physicians for the Environment, said he is concerned about the long-term health effects.
Monarch butterfly larvae eat just one thing – milkweed. But it's running low thanks to Monsanto's GM glyphosate-tolerant crops, according to scientists from the US Geological Survey. The glyphosate herbicide sprayed on these crops has decimated the milkweed.
A US jury in Washington declined to award damages in a court case testing claims by the first six of 2,000 Ecuadoran farmers who allege that they were poisoned by an American security contractor in a years-long coca eradication campaign by the US and Colombian governments, involving recklessly spraying the herbicide glyphosate, the active ingredient in the weedkiller Roundup. The jury are said to have been sympathetic to the farmers' claims but were divided over who was liable. Human rights attorneys for the farmers said lawsuits would continue.
In her new book, veteran journalist Carey Gillam uncovers one of the most controversial stories in the history of food and agriculture, exposing new evidence of Monsanto's influence. Glyphosate, the world's most popular weedkiller is used everywhere from backyard gardens to golf courses to millions of acres of farmland. For decades it's been touted as safe enough to drink, but a growing body of evidence indicates just the opposite, with research tying the chemical to cancers and other health threats.
Monsanto promotes its GM crops and associated pesticides on the claimed grounds that they are needed to help "feed the world". But the five internationally distinguished judges of the Monsanto Tribunal have found that far from contributing to food security, Monsanto's activities have "negatively affected food availability for individuals and communities". The judges also concluded that Monsanto could potentially be convicted of ecocide, if this crime were recognised in international law, because of its large-scale introduction of harmful chemicals and GMOs.
Cornell Alliance for Science has launched an initiative in which "citizen scientists" are recruited to evaluate studies on the health risks of GM crops in order to establish whether the "consensus" on GM food safety claimed by the American Association for the Advancement of Science (AAAS) is supported by a review of the scientific literature. London-based molecular geneticist Dr Michael Antoniou and GMWatch editor Claire Robinson have critiqued the exercise in a new peer-reviewed article, published in the journal Frontiers in Public Health. The authors conclude, "Based on … weaknesses in the study design, we believe it is questionable as to whether any objective or meaningful conclusion can be drawn from the Alliance's initiative."
The products of synthetic biology and organisms generated by genome editing are GMOs and fall under EU GMO law, says Dr Barbara Hendricks, the German federal minister for environment, nature conservation, building and nuclear safety. As such, Hendricks is convinced that they must be subjected to a risk assessment within the framework of that law. The minister's assurance will come as a blow to the GMO industry and its allies, who are attempting to get products of the new genome editing techniques exempted from the EU's GMO regulation and labelling requirement.
Deb Carstoiu of the pesticide and GMO industry lobby group CropLife International has written an article hyping GM Bt brinjal in Bangladesh as "seeds of prosperity" for farmers. But Farida Akhter of the Bangladeshi policy research group UBINIG followed up some of the claims in Carstiou's article and uncovered evidence of Bt brinjal's widespread failure. The latest crop appears to have fallen victim to pests and diseases, just as it did in previous years.
Burkina Faso, Africa's top cotton grower, sees output rising by as much as 20 percent to 820,000 metric tons in the 2017-18 season which starts this month, an industry official said. The return to non-GMO seeds last season made it possible to eliminate almost all short fibres.
A new book documents Burkina Faso's unsuccessful experience with Bt cotton cultivation and calls for a move away from GM and towards agroecology.
Applications for the field testing and direct use of Golden Rice, a GM crop touted as the solution to Vitamin A deficiency, has been filed in the Philippines and is awaiting approval from the Department of Agriculture. Asian peoples' organisations from India, Vietnam, Thailand, Indonesia and the Philippines have expressed deep concern regarding the imminent commercialisation of Golden Rice and other GM crops and their effect on food security, farmers' livelihood and environmental health.
Bernhard Url, executive director of the European Food Safety Authority (EFSA), has been forced to defend the agency against claims in the European Parliament that its conclusions are biased because when evaluating the safety of pesticides and other substances, it mostly uses studies funded by industry.
The European Parliament plenary has strongly criticised the independence policy of the European Food Safety Authority (EFSA) and its weak draft for an overhaul of these guidelines. Not only does EFSA's draft fail to introduce an effective cooling-off period for experts that will help to avoid conflicts of interest, but it also neglects the key issue of research funding.
The biotechnology company AquaBounty wants to raise GM Atlantic salmon in Prince Edward Island, Canada. If approved, this would be the world's first GM fish factory.
A Chinese consumer backlash against GMO crops is beginning to dent demand for soy oil, the nation's main cooking oil, and could spell crisis for the multi-billion-dollar crushing industry, which depends on GMO soybeans from the US and elsewhere.
In 2013 China rejected shipments of US corn because of contamination from unapproved GM corn varieties. According to US corn grower Darrell Stamp, "The market really never came back." Stamp and thousands of other American farmers say they have identified a villain for precipitous price decline in 2013 and the lackluster seasons that followed: Syngenta.
When grain processing giant Cargill tweeted that it was working closely with the Non-GMO Project about verifying the company's ingredients, GMO supporters had a Twitter fit, hurling abuse at the company. Ken Roseboro, editor of The Organic and Non-GMO Report, says fear of the popular trend towards non-GMO ingredients lies at the basis of their response.
A new presidential order pushes for faster and/or easier approvals for pesticides and GM crops, and for the promotion of GM crops abroad to ease export market access. Trump and his administration have heard from the corporations, now they need to hear from you!
Researchers are encouraging Michigan farmers to consider raising grass-fed beef cattle in response to consumer concerns about GMOs in corn feed.
The Center for Food Safety has set up a Global Seed Network, which unites seed savers to create an independent and diverse seed supply.
LOBBYWATCH
Monsanto quietly funnels money to "think tanks" such as the "Genetic Literacy Project" and the "American Council on Science and Health," organizations intended to shame scientists and highlight information helpful to Monsanto and other chemical producers, according to a court filing by attorneys for the plaintiffs in the Roundup liability lawsuit in California. The filing says, "Neither GLP nor ACSH list Monsanto as donors/supporters; but Monsanto cannot deny it funds them."
Monsanto is being accused of hiring an army of Internet trolls to counter negative comments, while citing positive "ghost-written" pseudo-scientific reports which downplay the risks of their products.
In an open letter, Cornell student Robert Schooler has challenged Bill Nye, "The Science Guy", over his Netflix show propagandising for GMOs.
The US National Academies of Sciences, Engineering, and Medicine are toughening their financial conflict-of-interest policies after publishing reports (including an influential one on GMOs) that critics have said are tainted by undisclosed corporate influences.
Conservation organisation WWF is endorsing GM Bt cotton as better for the environment – even though it's water-hungry, gives uncertain yields, and has fallen victim to pests.
Mike Pompeo, in his first speech as director of the CIA, chose to declare war on free speech rather than on the United States' actual adversaries. He went after WikiLeaks as a "non-state hostile intelligence service", writes Julian Assange, editor of Wikileaks. Pompeo introduced the legislation in the US known as the DARK (Denying Americans the Right to Know) Act, which keeps Americans in the dark about the GMO status of the food they eat.