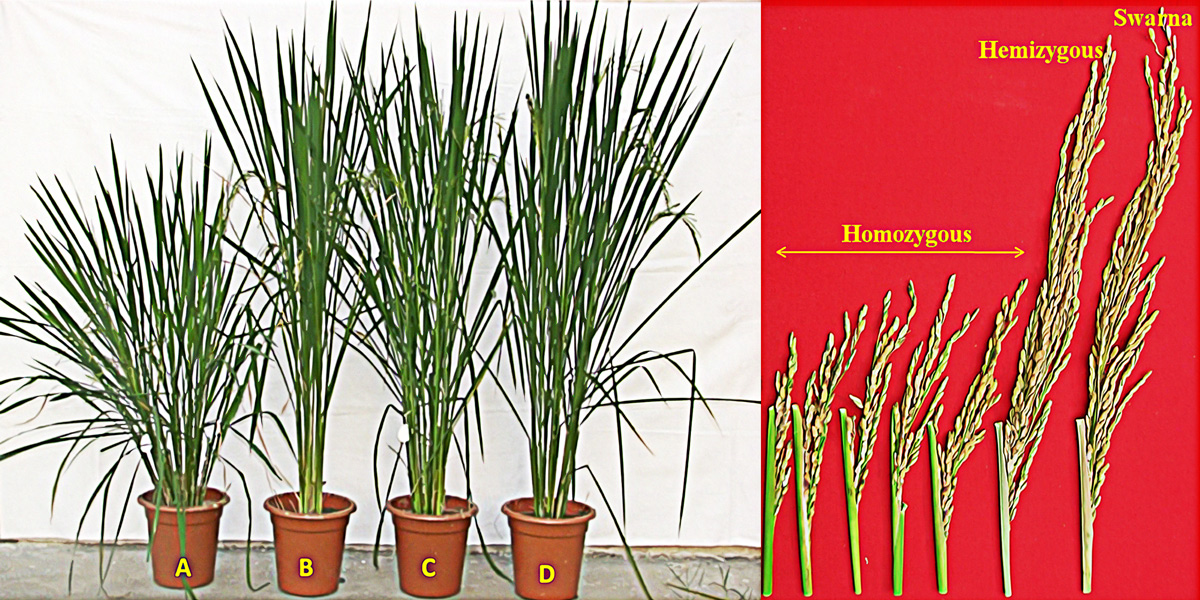 A new study reports unintended effects in GM golden rice, which is engineered to produce precursors of vitamin A called carotenoids. Crossing the GM rice with the Indian variety Swarna, a step necessary for commercialization, led to a nasty surprise. The resulting plants were stunted, showed extensive abnormalities in their growth, and had reduced grain yield, as compared with the non-GM Swarna variety.
At what point do the products of a technology become sufficiently complex, uncertain, or unmanageable as to be unregulatable? This question is surprisingly rarely discussed given that it is key to successful and safe technological development. This article examines and compares the properties of indisputably successfully regulated systems, such as airplanes, with less successful examples of government regulation and applies these lessons to gene drives.
Together with 37 organisations from across Europe, Corporate Europe Observatory has launched the #StopGlyphosate European Citizens' Initiative (ECI). CEO is jointly trying to collect signatures from at least one million EU citizens before the European Commission and national governments make their final decision on glyphosate. You can sign up to support the ECI here.
A court case brought by alleged victims of Roundup herbicide has brought some potentially explosive revelations about alleged collusion between Monsanto and the US EPA over the cancer-causing effects of the chemical. Correspondence presented in the lawsuit shows longtime EPA toxicologist Marion Copley writing, "It is essentially certain that glyphosate causes cancer", citing evidence from animal studies.
An important new study shows that the most widely used agricultural herbicide on the planet has the potential to cause non-alcoholic fatty liver disease (NAFLD) in rats at extremely low levels of exposure, writes Prof David Schubert of the Salk Institute in California.
The annual overwintering count of monarch butterflies confirms butterfly numbers fell by nearly one-third from last year's count, indicating ongoing risk of extinction for America's best-known butterfly. The butterfly's dramatic decline has been driven in large part by the widespread planting of GM crops. The vast majority of US corn and soybeans are genetically engineered for resistance to Monsanto's Roundup herbicide, a potent killer of milkweed, the monarch caterpillar's only food.
No qualified majority of member states was achieved in a vote on the EU Commission's proposal for cultivation in the EU of two GM maize varieties (Bt11 and 1507) and the renewal of one further variety (MON810). The Greens say that the Commission must now withdraw its proposal. The voting breakdown is available here.
Monsanto and officials within the US EPA are fighting legal efforts aimed at exploring Monsanto's influence over regulatory assessments of the chemical in the company's Roundup herbicide, court filings show.
Monsanto and California's Environmental Protection Agency's Office of Environmental Health Hazard Assessment (OEHHA) are battling over the agency's plan to list the herbicide glyphosate as a carcinogen.
The US Department of Agriculture has deregulated a controversial grass seed that is genetically modified to resist the herbicide Roundup. The move has sparked outcry from critics who fear the grass could contaminate crops in Oregon's billion-dollar grass seed industry.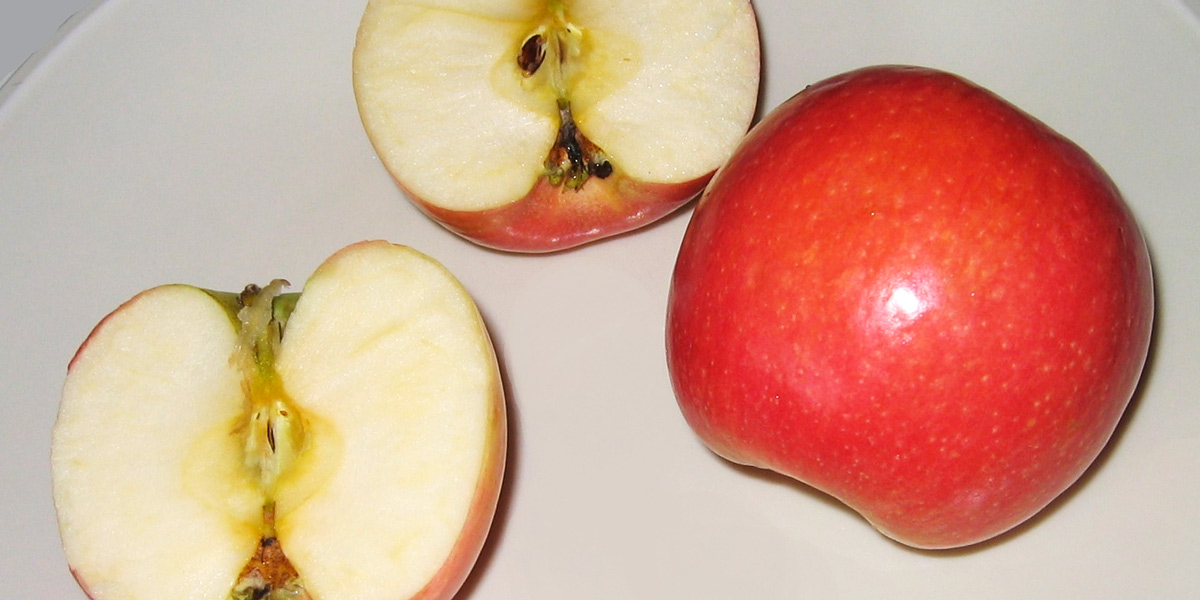 The first GMO apples, which are engineered to resist browning when sliced, are planned to arrive in select midwestern US stores this month. The fruit, produced by Okanagan Specialty Fruits and sold under the brand name Arctic Apples, will be packaged as "grab-and-go" slices. A customer will only know that the fruit is GMO by scanning the packaging with a smartphone. Neal Carter, founder of Okanagan, has made an interesting admission. He says that labelling the apple as GMO would effectively "demonize" it in the eyes of shoppers. Meanwhile Todd Fryhover, president of the Washington Apple Commission, wonders why we need the GMO Arctic non-browning apple when there are already non-GMO apples on the market that naturally don't brown.
Amid consumer skepticism, restaurants can attract higher-income diners with non-GMO options.
As the instances of weed resistance grow in number, farmers will face higher costs for controlling those weeds and perhaps even losses on crop yields, says a Syngenta agronomist.
A new Handy Bt Trait Table has been published to show which GM Bt traits are still effective against the pests they are meant to control - and which traits have failed in which areas due to pests evolving resistance.
Nutrition is an environmental factor that affects pest susceptibility to Bt toxins engineered into GM plants, a study shows. When pests eat an optimal diet, they are less susceptible to Bt toxins. The results suggest that Bt resistance tests that use unsuitable diets overestimate pest susceptibility to Bt toxins and underestimate resistance.
A new study shows that GM Bt rice may negatively impact the development of a beneficial predator spider which plays a crucial role in the rice agroecosystem.
Bermuda's environment minister is not prepared to lift the ban on weedkillers containing glyphosate "at this point in time".
Farmers and conservation groups have filed a federal lawsuit challenging the US EPA's approval of Monsanto's new "XtendiMax" pesticide. The approval of this new version of dicamba herbicide permits it to be sprayed directly on Monsanto's GM dicamba-resistant soybeans and cotton. The decision greenlights a more than 10-fold increase in use of the toxic pesticide, increasing risks to farmers, community health, and the environment.
Farmers across 10 states are suing Monsanto, alleging that the agrochemical company sold dicamba-tolerant cotton and soybean crops knowing that illegal spraying of the highly volatile and drift-prone herbicide would be inevitable.
New US EPA documents show massive use of toxic neonicotinoid insecticides as seed treatments in US corn and soybean crops - most of which are GMO. We can conclude that GM Bt insecticidal crops don't cut insecticide use. They have merely driven insecticides underground – from being sprayed onto the growing crop, to being applied as seed treatments.
Corn farmers in Iowa who spray the widely used herbicide 2,4-D have biomarkers of oxidative stress, a process that is linked with chronic diseases, including cancer, when compared with non-farming controls.
Scientists at the University of York have discovered for the first time that the sequence of exposure to pesticides and pollutants – not just the dosage - significantly affects the levels of toxicity for surrounding wildlife.
A ban on planting GM corn in Mexico is likely to continue for years as a slow-moving legal battle grinds on, said a top executive of Monsanto.
Burkina Faso estimates it will produce 750,000 tonnes of raw cotton in the 2016/17 season, up from the previous harvest of 600,000 tonnes, the country's agriculture minister said. He said that the quality of the non-GMO cotton now used in the country was better than the previous GM crops developed by Monsanto.
India's push to approve GM mustard has been delayed, after environmental campaigner Aruna Rodrigues launched a lawsuit that accuses scientists of deceiving the public about the benefits of the crop. In an article in the journal Nature, the GM mustard developer Deepak Pental first claims that the GM crop raises yields by 25-30%, but then admits that no yield tests have been carried out! Rodrigues says that in its attempt to commercialise GM mustard, the government has allowed regulatory delinquency, non-transparent procedures and fraudulent science.
Heilongjiang province, the bread basket of north-east China, has banned the planting of GM crops – the country's first such ban at the provincial level.
Ahead of World Bank's release of the 2017 "Enabling the Business of Agriculture" (EBA) report this month, 157 organizations and academics from around the world denounced the Bank's scheme to hijack farmers' right to seeds as an attack on food sovereignty and the environment.
Syngenta said the US has asked for more time to review its $43 billion takeover by China National Chemical Corp., adding that it doesn't expect the scrutiny to delay the deal.
Investors in Bayer have taken heart from US President Donald Trump's apparent support for the German pharmaceuticals and chemicals firm's planned $57 billion takeover of US seed giant Monsanto and are cautiously optimistic the deal will pass regulatory muster. But farmers fear that a merger will result in increased seed and chemical prices.
While women plant scientists believed that lack of evidence of harm meant that GM food was safe to eat, those from health sciences were cautious about consuming GM food due to the lack of evidence of safety.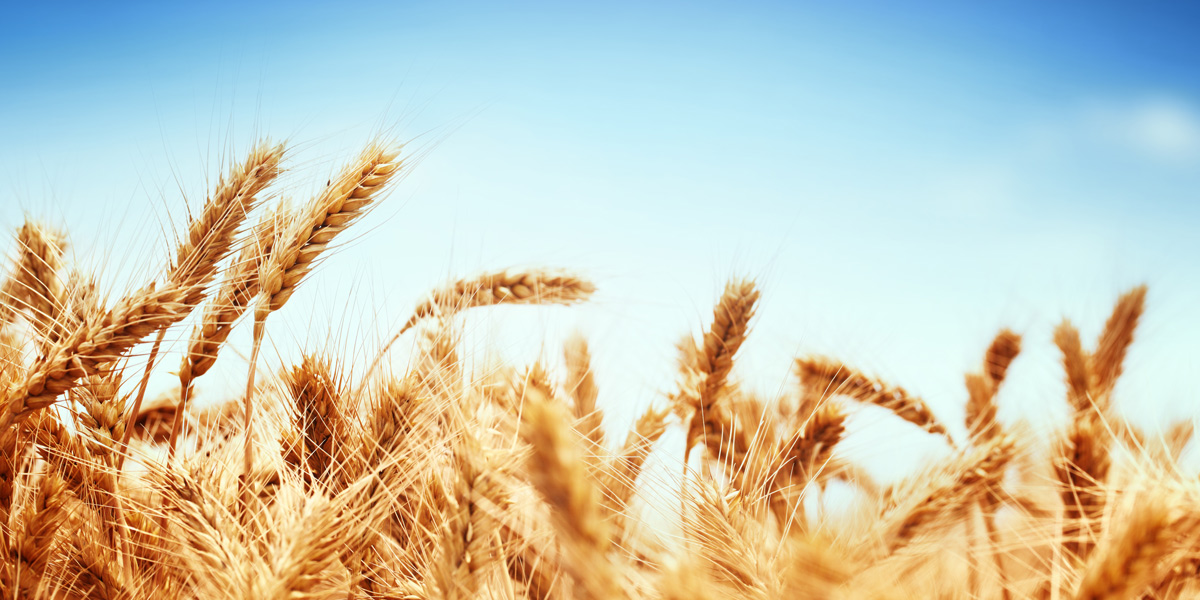 The planting of a new experimental crop of GM wheat, engineered to give higher yields through improved photosynthesis, will take place this spring after the UK government gave the final go-ahead. But given that there is a massive world wheat surplus and prices are set to fall to 15-year lows in 2016-17, the last thing the world and farmers need is yet more wheat. The GM wheat is being spun in the UK as being created by the sprinkling of fairy-type gold dust – a piece of unscientific nonsense that appears to emanate from the common and rather old GM technique of bombarding plant cells with gold particles coated with DNA (biolistics) – which is carried out with a gene gun.
Bob Young, chief economist at the American Farm Bureau Federation, has made it clear that any US trade deal struck by Theresa May would be contingent on the UK public stomaching imports of US foods that it has previously rejected: beef from cattle implanted with growth hormones, chlorine-washed chicken, and unlabelled GM foods. Meanwhile a representative of the UK's National Farmers Union appears only to be concerned that British farmers should be able to use the same production techniques as US farmers to ensure "an even playing field".
Plans to grow GM crops in Britain could result in the EU blocking imports of the produce after Brexit, according to a leaked report by European Parliament officials.
Bob Young, chief economist at the American Farm Bureau Federation, clarified that any post-Brexit US-UK trade deal would be contingent on the UK public accepting previously rejected US imports, including unlabelled GM foods.
In a review of existing research, commissioned by a committee of the European Parliament, a group of European researchers has identified benefits of organic food production for human health. The researchers recommend the parliament to consider giving priority to certain organic production practices and their use also in conventional agriculture.
LOBBYWATCH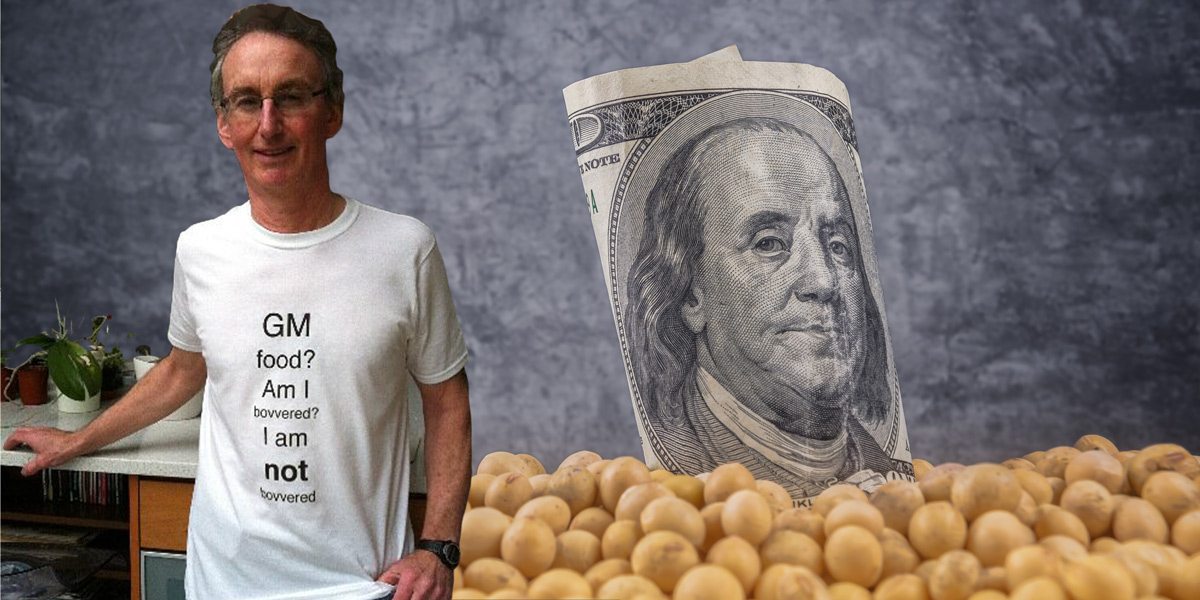 Jonathan Jones's talk at City, University of London about the prospects for GMO crops in the UK post-Brexit was remarkable for its inaccurate claims and strategic omissions. These are understandable, if not excusable, in light of Jones's vested interests in the commercial success of GM. But those interests were not made clear to the audience and there was little opportunity to correct his misleading statements.
The American Chemistry Council (ACC), an association of chemical companies, wants to destroy IARC, the World Health Organization's cancer research agency, by attacking its funding. The ACC objects to IARC's analysis that concluded that the herbicide glyphosate is a probable carcinogen.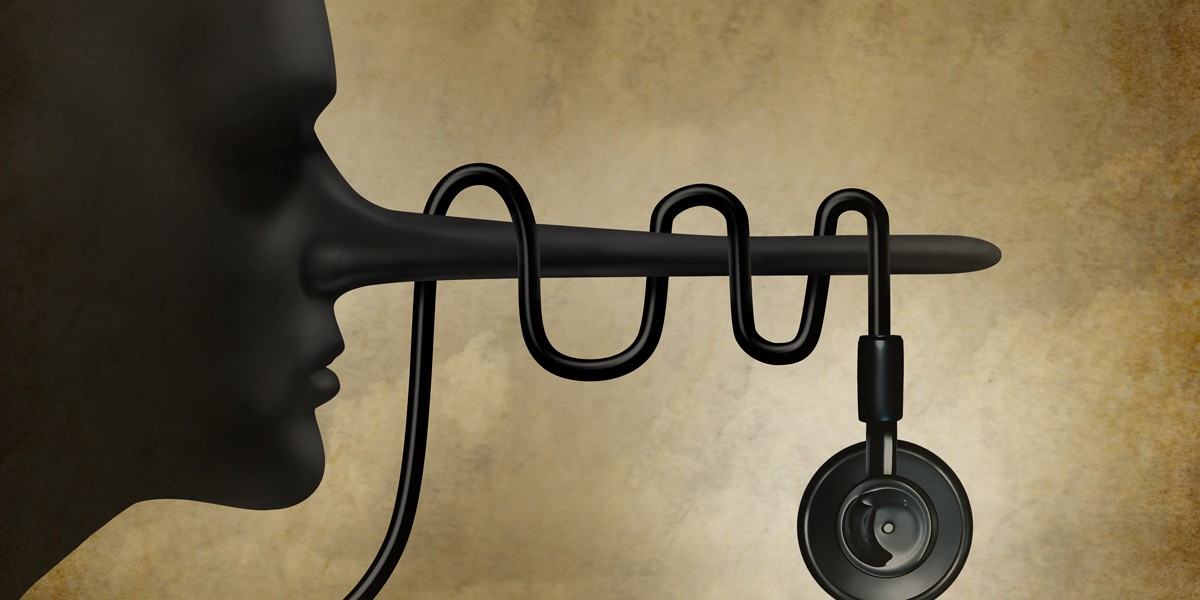 More information has emerged about the woman that pro-GMO scientist Kevin Folta promoted as a nurse, even though he knew she is not licensed to practise nursing. Roxanne Porozinski – who's been promoting herself on social media as a "skeptical nurse" – is in fact Kevin Folta's wife.
Kevin Folta's problem with ethics
Kevin Folta appears to have a serious problem with ethics. GMWatch has compiled some examples of the problem in a quick-reference guide.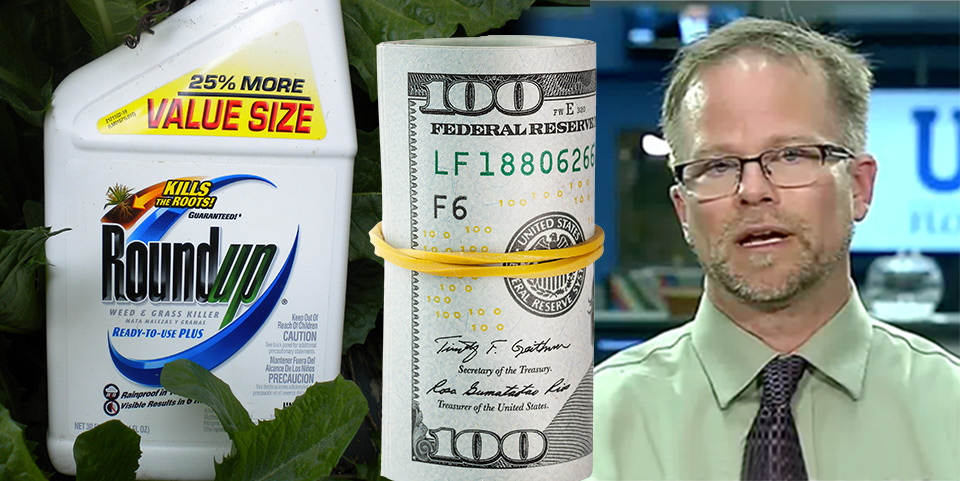 GMWatch takes a look at some of the visual evidence that helps explain why Folta has attracted so much criticism.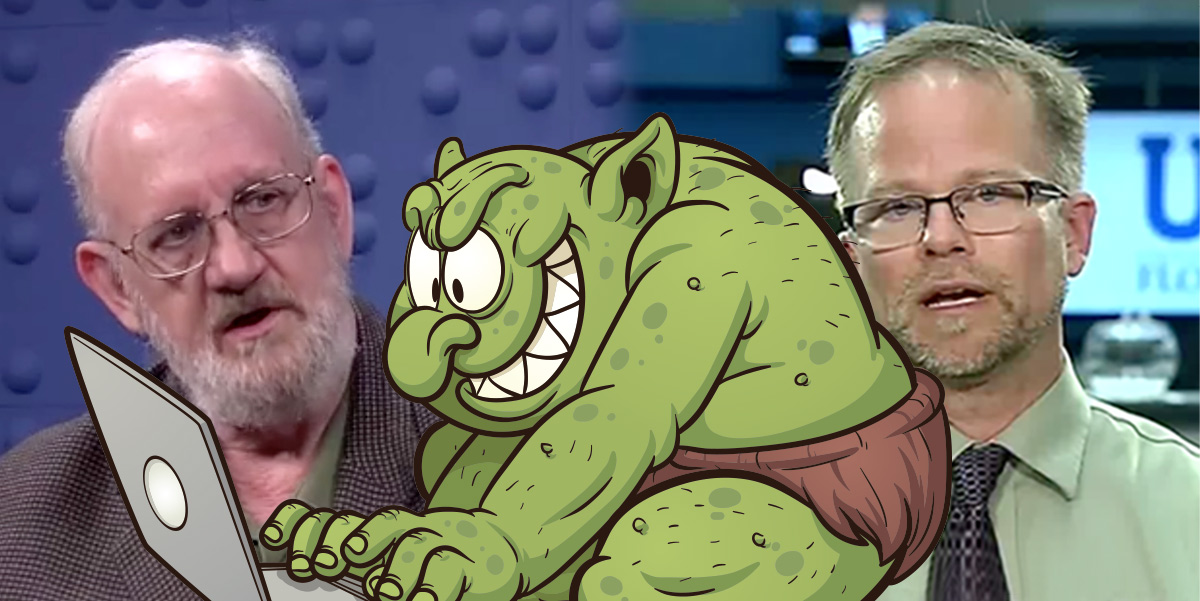 American Enterprise Institute (AEI) insider and ally of pro-GMO scientist Kevin Folta Richard Bennett has launched a series of vicious attacks on scientists while accusing GMWatch of genocide and of being responsible for the UK vegetable crisis.
Former World Bank communications strategist Vance Crowe has been hired by Monsanto to convince young people about the benefits of GM - and he is visiting the UK to give talks.
Despite unprecedented public opposition, the European Parliament has approved the controversial EU-Canada Comprehensive Economic and Trade Agreement (CETA).