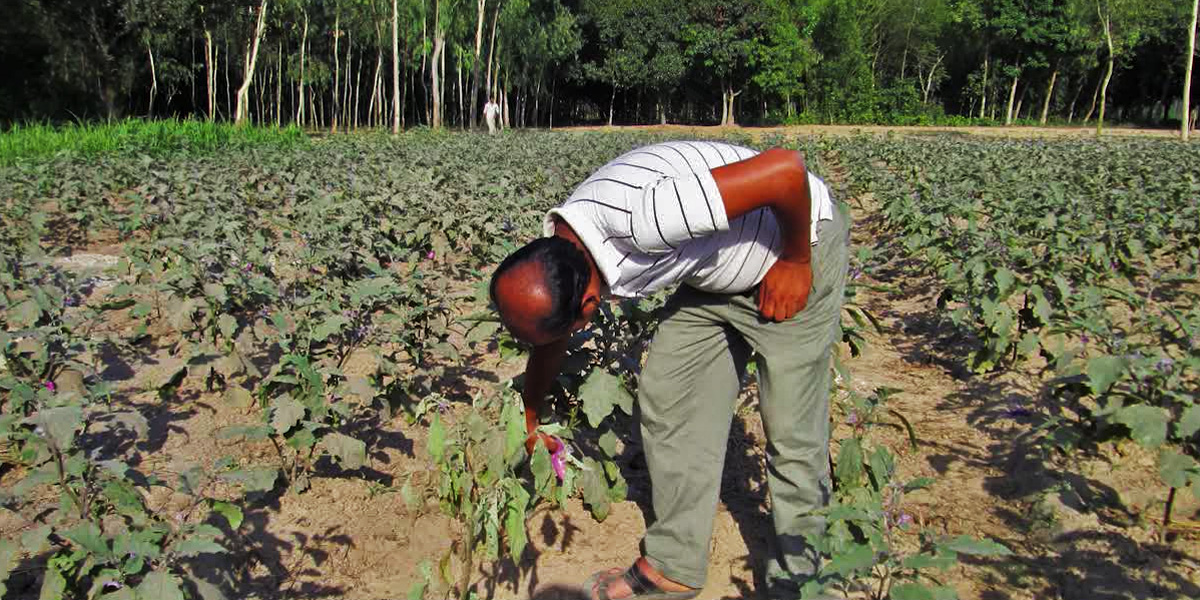 A powerful new documentary film exposes GM Bt brinjal as a US project that has led to losses for Bangladeshi farmers. It tells the story of the GM Bt brinjal venture from the farmers' point of view.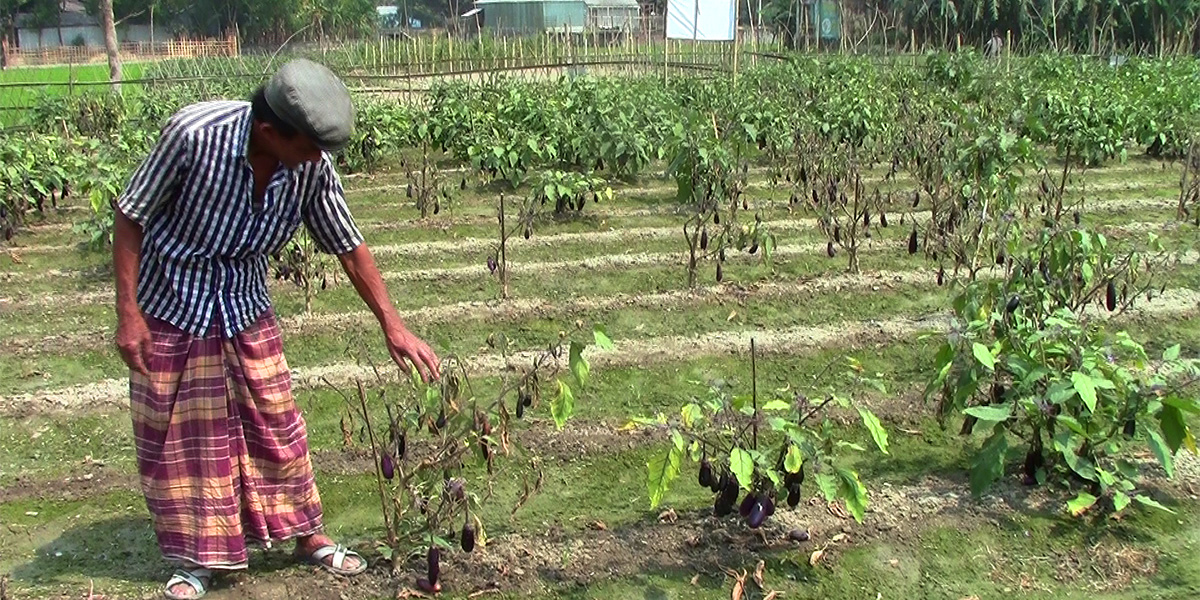 Cornell promoters of the GM Bt brinjal project in Bangladesh have published a paper on the crop's performance that has an oddly narrow focus – and doesn't mention Bangladesh, where the crop suffered widespread failure.
The US Senate has approved federal GMO labelling legislation and moved the bill to the House for consideration. In Vermont, where the first-in-the-nation mandatory GMO labelling law has recently gone into effect, advocates say the federal bill caters to the whims of the corporate food industry rather than actually providing consumers information. The bill would allow food companies to label foods with GMO's using words, a symbol or an electronic QR code readable by smartphone. Accordingly it's been dubbed the DARK (Denying Americans the Right to Know) Act.
The majority of Americans – who want clear mandatory on-package GMO labelling – were sold out behind closed doors by Big Organic and some large natural food and wholefood interests, says the Organic Consumers Association.
In a lawsuit in which Vermont is defending its GMO labelling law, the Vermont Attorney General's Office is asking a federal judge to force Syngenta and Dupont to turn over internal studies relating to the safety of GMOs. The companies are refusing to do so.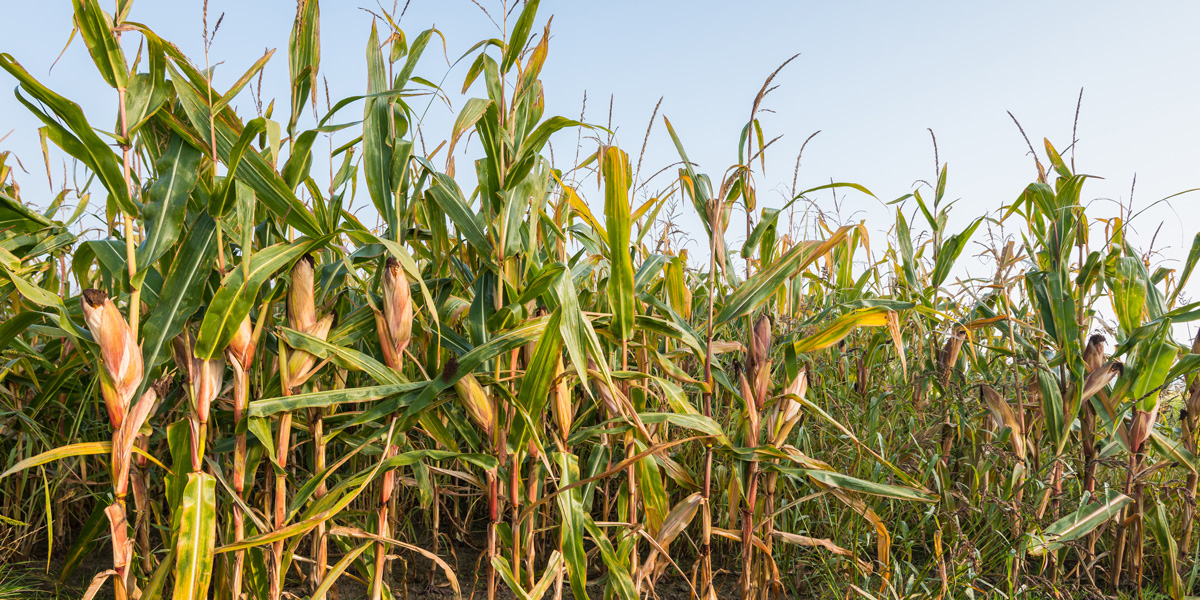 Monsanto's GM maize is no longer profitable or attractive for a good proportion of Spanish farmers, says a report for the Spanish news outlet Economia Digital. The high cost of seed and low yields are leading farmers to opt for non-GM maize.
Lidl is to introduce several GMO-free dairy products in its German stores this year.
US researchers have found that the Western corn rootworm pest is resistant to multiple Bt toxins. The study also found that cross-resistance is prevalent and evolves rapidly – in other words, exposure to one type of Bt toxin causes the pest to become resistant to that Bt toxin and also to other Bt toxins to which it has not been exposed. The findings show that stacking ("pyramiding") multiple Bt toxins in one crop in the hope that resistance will be delayed or avoided is a doomed strategy.
Bt cotton has been found to inhibit the development of arbuscular mycorrhizal fungi (AMF). AMF perform many helpful functions in plant growth and health – for example, enhancing nutrient uptake and suppressing diseases.
Monsanto and DuPont have signed a multi-year supply agreement for the weedkiller dicamba in the US and Canada, Reuters reported. The new product, DuPont FeXapan herbicide plus VaporGrip Technology, will go with Monsanto's new Roundup Ready 2 Xtend soybeans which are genetically altered to resist dicamba and glyphosate.
The EU Commission has extended the approval of glyphosate until the end of 2017, after member states repeatedly could not reach an agreement to renew the approval. The Commission has proposed to the member states certain restrictions on the conditions of use of glyphosate. However, the restrictions are not significant.
In an interview, Dr Kurt Straif, a senior scientist who worked on the glyphosate assessment by the World Health Organization's International Agency for Research on Cancer (IARC), explains how IARC reached its verdict that the chemical is a probable carcinogen and why the verdict still stands unchallenged.
Euranet Plus has published a series of three excellent articles on glyphosate. Topics covered include the scientific row over the substance's health risks and regulatory loopholes that allow dangerous pesticides to remain on the market.
Glyphosate herbicide has been revealed by a new study to contribute to phosphorus runoff and toxic algae blooms in Lake Erie. The increased use of glyphosate is arising from the spread of GM Roundup Ready crops. The no-till method of cultivation used with these crops, where ploughing is replaced with herbicide applications, is also thought to be a possible factor.
The Soil Association has compiled a review of glyphosate herbicide's effects on soil health.
A photo report on the health problems suffered by Argentine villagers living near GMO soybean and cotton fields has been published by VICE News. The report explains that the GMO crops are sprayed with pesticides, including glyphosate herbicides, that have led to a large increase in diseases such as cancer and birth defects.
The dangers of glyphosate (Roundup) in our food supply are clear and present. Why are industry and government not acting as they should? Just as was the case in the 1950s with DDT and tobacco, we are on the brink of disastrous damage to health worldwide. This short film begins to explain why, and what we can do. It includes interviews with molecular geneticist Dr Michael Antoniou and GMWatch's Claire Robinson.
The approval of GMOs for cultivation in Nigeria was surreptitious and the PR surrounding it misleading, say NGOs.
LOBBYWATCH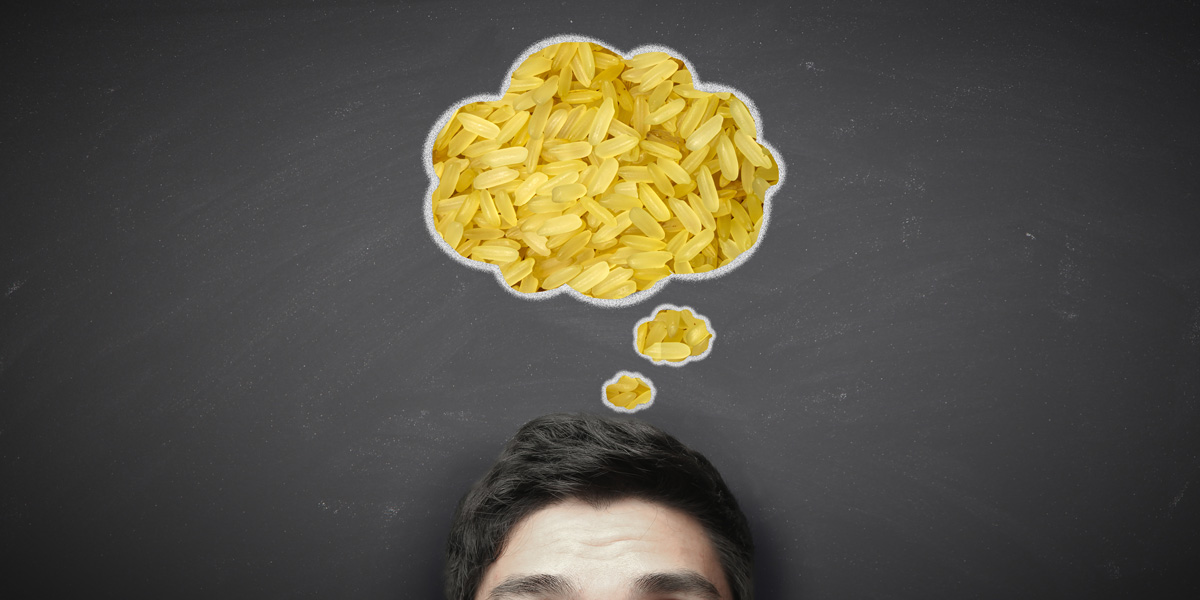 A new pro-GMO propaganda campaign has been launched in which over 100 Nobel laureates have signed a letter urging Greenpeace to end its opposition to GMOs and golden rice in particular. The letter accuses Greenpeace of a "crime against humanity" for supposedly blocking the rice. But there's a problem: golden rice isn't ready and won't be for some years. So it is a non-existent product. And the campaign appears to have links to the GMO industry, as a former Monsanto PR man was guarding the door to the press conference announcing the letter!
Food & Water Watch researcher Tim Schwab was barred from a press conference about the Nobel laureates' attack on Greenpeace over its opposition to GMOs and golden rice. The man who blocked his entrance was Jay Byrne, Monsanto's former PR man and now head of a PR firm that works with biotech companies.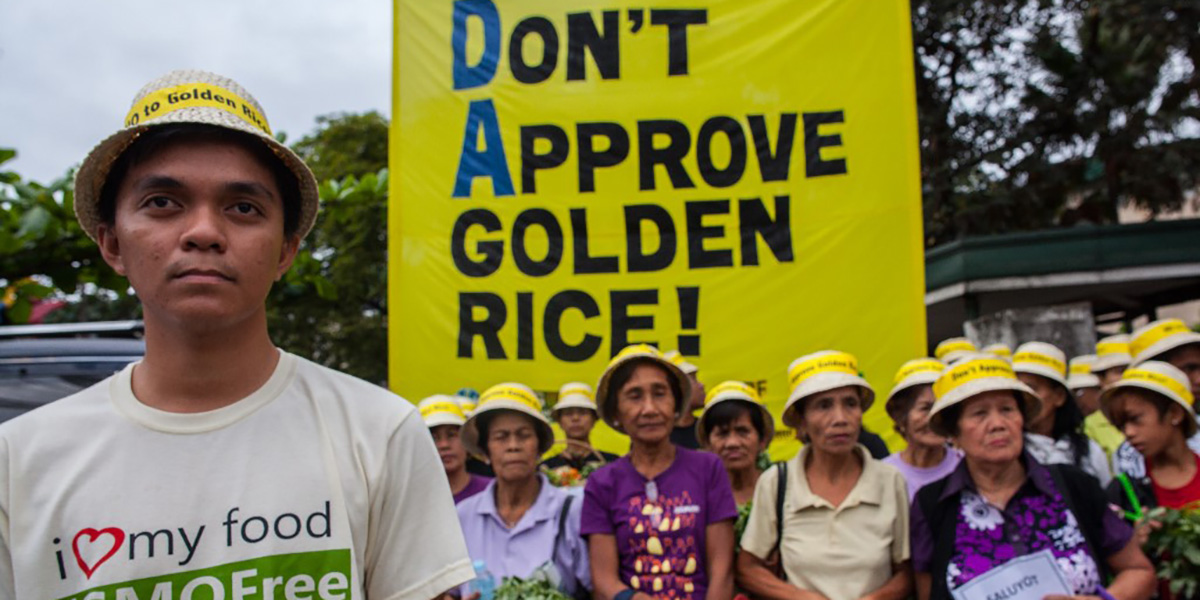 A French and a Spanish newspaper have published articles that are highly critical of the letter signed by over 100 Nobel laureates accusing Greenpeace of "crimes against humanity" for blocking GMO golden rice.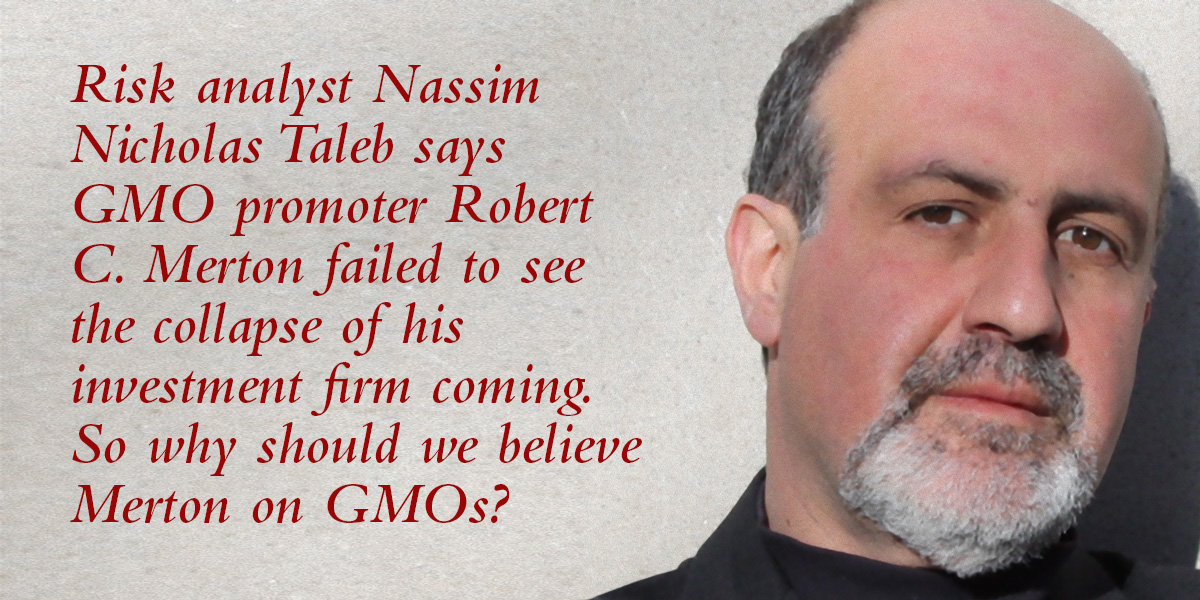 One of the Nobel laureates who signed the pro-GMO campaign letter attacking Greenpeace is Robert C. Merton. Merton was director of an investment firm that commanded about $4.6 billion in money under management at its height. But in 1998, LTCM lost all of its capital in less than four months. The risk expert Nassim Nicholas Taleb has condemned Merton as "blind" to risk.
The Nobel laureates who attacked Greenpeace over its criticism of golden rice and other GMOs have learned little about opposition to GM crops over the last 20 years, writes sociologist Dr Sarah Hartley.