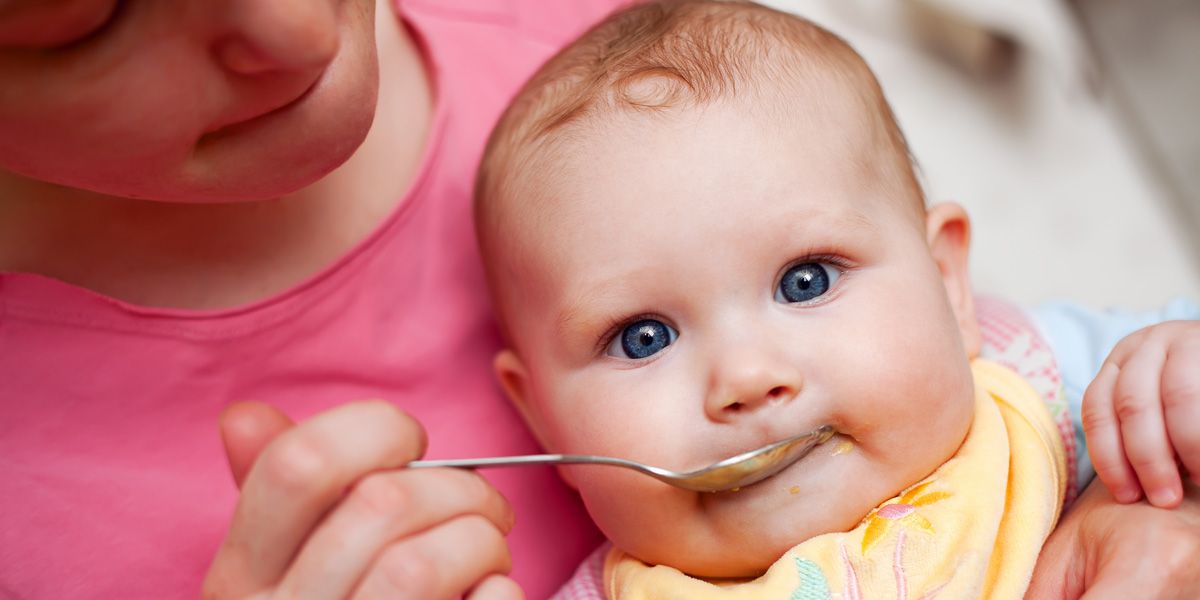 A long-awaited report on GM crops and foods by the US National Academy of Science (NAS) – "Genetically Engineered Crops: Experiences and Prospects" – has been spun in the media as showing that GM crops and foods are safe. In fact it shows nothing of the sort. On the question of GMO food safety, it ignores and spins evidence to actively mislead the public, as an analysis by GMWatch's Claire Robinson shows.
A separate analysis by a biotechnologist concludes that the NAS report is more complex than the headlines stated. For example, the report points out that current safety assessments are not adequate and doesn't claim that there is a consensus on GMO safety.
Carey Gillam of US Right to Know says the report "takes US regulators to task for an ongoing lack of transparency that is fuelling distrust by consumers and calls for mandatory labelling of GMO foods".
Consumers Union notes that the report concedes that there are broad reasons for labelling GMOs in the US.
The Center for Food Safety (CFS) says the report is noteworthy for calling into question the frequent claim that GM crops are key to "feeding the world". But the CFS says that in other respects the report "is shallow and disappointing due to the lack of holistic analysis and frequent bias in favour of GE crops and herbicides whose use they promote".
Dr Chuck Benbrook's verdict is that the report "gives spin new life and pulls too many punches".
For the Daily Mail (UK), the take-home message from the report is that "GM farming is creating superweeds and resistant bugs" and that this is a "major agricultural problem".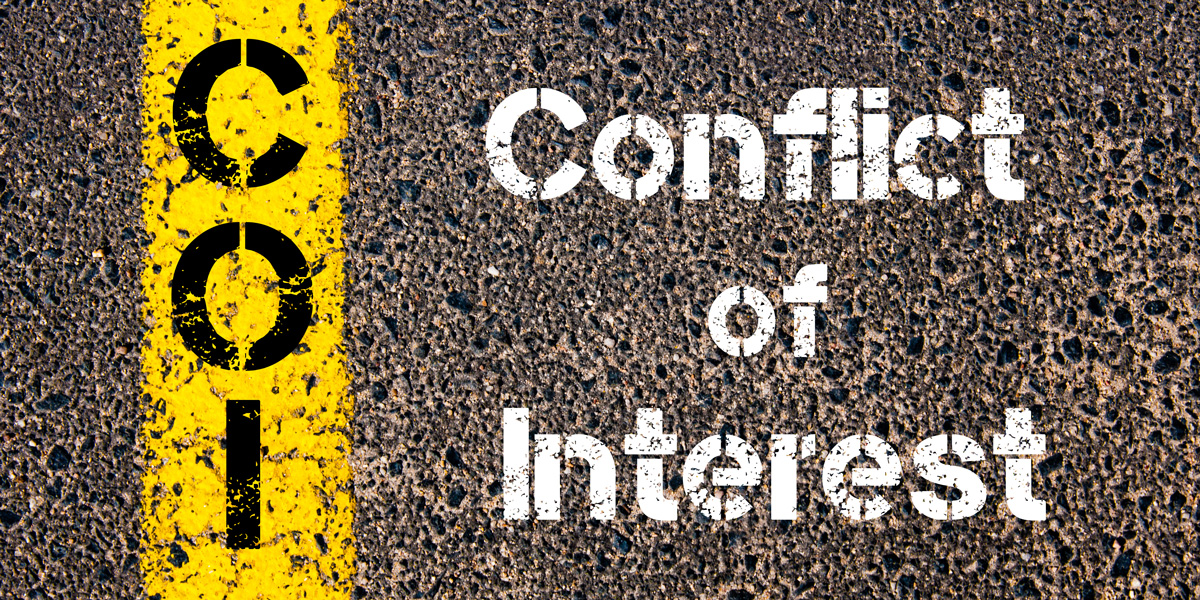 The NAS and its research arm, the National Research Council, are fatally compromised by conflicts of interest, a report by Food & Water Watch shows. And a GMWatch analysis shows that even studies relied upon by the NAS to claim GMOs are safe are affected by conflicts of interest in the authors.
Monsanto has cut its forecast for 2016 US plantings of its newly launched Roundup Ready 2 Xtend soybeans as the EU has not yet approved the GM variety.
In February 2016, Monsanto announced that China had approved the import of Monsanto RR2 Xtend soybeans tolerant to both glyphosate and dicamba herbicides. However, a group of Chinese food safety activists has received a letter from China's agriculture ministry stating that it has not issued a "safety certificate" to import the soybeans. Has Monsanto been lying to farmers?
Monsanto has said it will suspend future GM soybean technologies in Argentina, a move that could limit output of the country's main cash crop, after a disagreement with the government over inspections of GM soybeans.
Many US food companies have decided to label their products as non-GMO – and because practically all sugar beets in the US are GMO, those food products are now using sugar from sugar cane.
GM giants are making a concerted push to have new GM "gene-editing" techniques escape GMO laws in the United States, Europe and Australia. Unfortunately, regulators in Australia and New Zealand are following the industry line. A new report from Friends of the Earth Australia explains the risks of the new GM techniques and why their products must be regulated as GMOs.
Latin American scientists have issued a statement demanding an end to experimentation in genetic manipulation techniques, including the new gene editing techniques. They call on farmers and society to reclaim scientific research in order to pursue agroecology and holistic solutions.
Glyphosate, the most used herbicide in the world, has been found in the urine of 93% of Americans tested, in a project that started in 2015.
The planned vote on the re-authorization of glyphosate in Europe did not take place. The European Commission did not call for a vote, as it knew that it did not have support from a qualified majority to re-approve glyphosate. However, a meeting has been scheduled for 6 June, in which the member states will try to come to a consensus on whether or not to reauthorise the chemical. An option that is currently on the table is to extend the existing authorisation period for 1 or 2 years. Greens MEP Harald Ebner criticised this proposal, labelling it "one last trick" and warning that the measure would be "without restrictions" aimed at protecting vulnerable groups of people. He urged Germany's Social Democratic Party (SPD) to remain firm in their opposition. If they do, re-approval might be blocked.
The 119th German Medical Assembly in Hamburg has asked the German government and the EU Commission not to re-approve glyphosate, in accordance with the precautionary principle.
Pesticide Action Network Europe together with 38 European health and environmental organisations, including GMWatch, have sent an open letter to the decision-makers of the 28 EU Member States to urge them to vote against the reauthorisation of the cancer-causing pesticide ingredient glyphosate, and protect its people from this spreading disease.
Here's a superb, funny, yet accurate animated video explaining how glyphosate (as one example among many other pesticides) was approved and remains on the market in spite of research studies showing it's dangerous.
Tests carried out by the Portuguese No GMO Coalition in cooperation with the Detox Project have revealed high levels of glyphosate herbicide (commonly sold as Roundup) in the urine of Portuguese volunteers.
The European Food Safety Authority (EFSA), the UK government and Monsanto are all jointly supporting the EU Commission against NGOs in a lawsuit in which the NGOs are challenging the authorisation of Monsanto's GM Intacta soybeans.
Questions about what triggered a farmer's cancer are part of what some legal experts see as a potential landmark legal claim against Monsanto. Glyphosate herbicide is in the frame.
Three farmers and an agronomist, all diagnosed with cancer, have filed a lawsuit against Monsanto, alleging the company purposely misled the public about the dangers of Roundup.
Lawyers in New York and California have initiated a class-action lawsuit against Quaker Oats for selling oatmeal labeled "100% natural", even though it contains trace amounts of the not-so-natural chemical glyphosate.
Activists have relabelled bottles of Monsanto's weedkiller Roundup in hardware stores across Britain in a bid to raise concerns over the product's health implications.
A goat with two heads, eight-legged pigs, and a puppy born with a trunk are among the animals born in regions of Argentina where Roundup and other pesticides are sprayed on GM Roundup Ready soy. The deformities shown in the shocking pictures that accompany this article for the Mail Online are reminiscent of those documented by Danish farmer Ib Pedersen and linked to glyphosate contamination of pig feed – and of those documented by scientists and doctors in human babies born to families near pesticide-sprayed fields of GM soy in Argentina.
The US Agriculture Department needs to do more to improve oversight and understand the impact from the accidental mixing of GM crops with other plants, the Government Accountability Office has concluded.
Glyphosate herbicide is used worldwide, including on soybean and cotton plantations in Argentina. It's causing cases of cancer, miscarriage, and malformations there, says pediatrician Ávila Vázquez.
Testing by an independent laboratory found detectable levels of the herbicide glyphosate in oatmeal and bagels as well as coffee creamer and seven more products, for a total of 10 out of 24 breakfast food items showing levels of glyphosate.
A lawsuit has been filed on behalf of consumers in New York and California against the owner of Quaker Oats after traces of the pesticide glyphosate were found in oatmeal.
A goat with two heads, eight-legged pigs, and a puppy born with a trunk are among the animals born in regions of Argentina where Roundup and other pesticides are sprayed on GM Roundup Ready soy. The deformities shown in the shocking pictures that accompany this article for the Mail Online are reminiscent of those documented by Danish farmer Ib Pedersen and linked to glyphosate contamination of pig feed – and of those documented by scientists and doctors in human babies born to families near pesticide-sprayed fields of GM soy in Argentina.
Industry claims that the Bt toxin insecticide built into GM Bt crops is specific to target pests and is not harmful to non-target species. But a new study shows this is false. Daphnia magna (a waterflea which is an important filter-feeder in aquatic ecosystems worldwide) exposed to Bt toxins showed higher mortality, smaller body size and low juvenile production compared to controls. Moreover, exposure to two types of Bt toxins in combination gave stronger effects. In addition the herbicide Roundup stimulated animals to strong early reproductive output at the cost of later rapid mortality.
With more than 80% of GM Bt cotton destroyed in the last crop cycle due to pink bollworm attack, the farmers' movement Karnataka Rajya Raitha Sangha (KRRS) has called upon farmers to steer clear of cotton cultivation in the next season.
Barely days after it issued an order laying down rules for the licensing of GM seed technology, India's central government has said the notification will be withdrawn and placed as a draft for public consultation. The government's U-turn follows opposition to the order from the GMO industry.
Over 5,000 Bangladeshi farmers will get GM Bt brinjal (eggplant) seeds in the coming winter as part of the government's plan to scale up cultivation of GMO crops in the country. This is in spite of the reports of widespread failure of Bt brinjal in the country – search for "brinjal" on the GMWatch website for our coverage.
Monsanto said it's evaluating its operations in Burkina Faso after the West African country's government moved to stop production of GM Bt cotton.
On the Hawaiian island of Maui, activists have figured out how to use a little-known provision of a federal law to stop some uses of glyphosate herbicides in their community.
Apparent victories in the fight against toxic chemicals – like the EU's failure to re-approve glyphosate – are illusory, writes Dr Jonathan Latham. The real problem is not one of specific 'bad actors', but the entire system. It's time to take our campaigning to a whole new level.
Traditional breeding techniques are bearing more fruit than GM in developing hyper-efficient plants. Plant biologist Allen Good of the University of Alberta spent years working with companies to develop GM crops that require little fertilizer, but he says that this approach has not been as fruitful as conventional techniques.
A study that found massive alterations in gene expression from a very low dose of Roundup, confirming liver and kidney damage, has been highlighted in a scientific publication.
Gabriela Vázquez of the Spain-based group Ecologistas en Acción explains what could happen in the GMO arena, based on the TTIP documents released so far, if the trade deal passes.
Neil Young is bringing his combination of music and activism to Europe with a tour. Concerts will be accompanied by an activist village where NGOs will do outreach to help people understand the issues around GM crops and foods.
Rick Friday might as well have been spilling his farmer blood on the page when he penned his most controversial cartoon, which contrasted the vast sums paid to the CEOs of Big Ag companies with farmers' earnings. He was promptly fired from his job, but has since gained worldwide fame and support.
Scientists have denounced a secret meeting held at Harvard University to discuss creating a synthetic human genome - essentially, constructing human life from scratch using chemicals.
Regarding the Zika virus outbreak, a study has found most interventions cost-effective except the use of GM male mosquitoes that mate with wild female mosquitoes and do not produce offspring. The technology, developed by Oxitec, a company that is majority owned by Intrexon, is estimated to cost $1.9 million for the first year and $384,000 every year after for a city of 50,000 inhabitants.
LOBBYWATCH
The Joint FAO-WHO Meeting on Pesticide Residues (JMPR) panel, administered by the Food and Agriculture Organization of the United Nations (FAO) and the World Health Organisation (WHO), has said that glyphosate does not pose a cancer risk through the diet. The verdict comes after the WHO's cancer agency IARC said glyphosate is a probable human carcinogen. But two members of the JMPR panel, chairman Alan Boobis and co-chair Angelo Moretto, have serious conflicts of interest with industry through the pesticide/GMO industry-funded group ILSI. Greenpeace has pointed out that experts on the JMPR panel and the European Food Safety Authority (EFSA) panel, which both issued reassuring statements about glyphosate's safety, have conflicts of interest with industry or refuse to be named. Now the research organisation Testbiotech has asked the WHO to remove JMPR panel members with conflicts of interest and to re-evaluate the affected reports.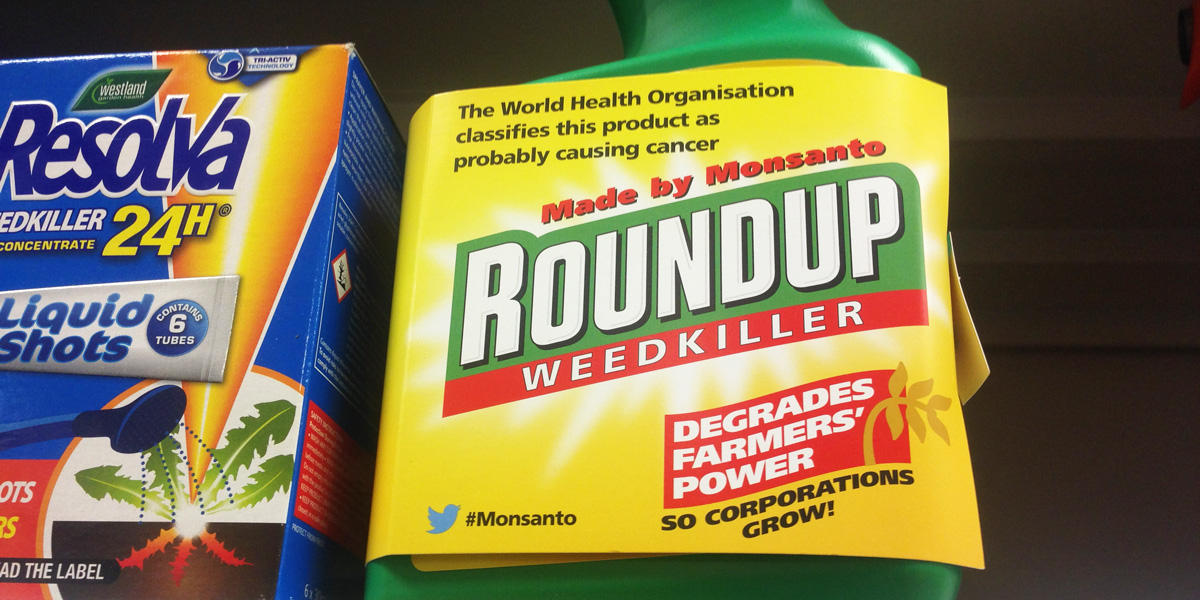 The UN's JMPR panel has decided that glyphosate doesn't pose a cancer risk to humans through exposure from diet. But this risk assessment verdict is irrelevant to European pesticides law and does not challenge the IARC verdict that glyphosate is a probable human carcinogen. Under European law, glyphosate should be banned. What's more, the JMPR verdict is fatally undermined by key panel members' conflicts of interest with industry.
Conflicts of interest have already plagued the newly released glyphosate risk assessment by the FAO/WHO Joint Meeting on Pesticide Residues (JMPR). However, the irrelevance of the report to modern science and to Europe has now also come into focus.
Former Reuters journalist Carey Gillam discusses the pro-GMO cartel (including Jon Entine, Kevin Folta, and Bruce Chassy), as well as the bullying tactics that Monsanto brings to bear on editors who publish balanced articles on GM.
Disclosure matters because when a special interest sponsors research, that research is likely to produce results in favour of the sponsor, write Paul Thacker and Curt Furberg. But as transparency becomes the standard, many academics – including GMO promoters – are resisting the trend without pushback from their universities.
Writing about Intrexon, the company that owns GMO mosquito firm Oxitec, investment analyst Adam Feuerstein states that the company's CEO R.J. Kirk cannot be trusted because "very few of the claims he makes about any of Intrexon's synthetic biology business ventures are backed with independently verifiable information". He adds, "It's only a matter of time before the Intrexon curtain gets pulled back and investors discover nothing there."
The entrepreneurship craze is solidifying the corporatization of American universities. The rapid feedback loop between industry and university is stifling academic freedom and creativity as companies determine what technology is worthy.