A judge has ruled that the Grocery Manufacturer's Association violated Washington campaign finance disclosure laws by shielding the identities of major corporate donors who gave $14 million to defeat a GMO food labelling initiative. Under the law, sanctions for campaign finance disclosure violations can include a penalty equal to the amount not reported as required. If the court finds that the violation was intentional, that penalty amount can be tripled.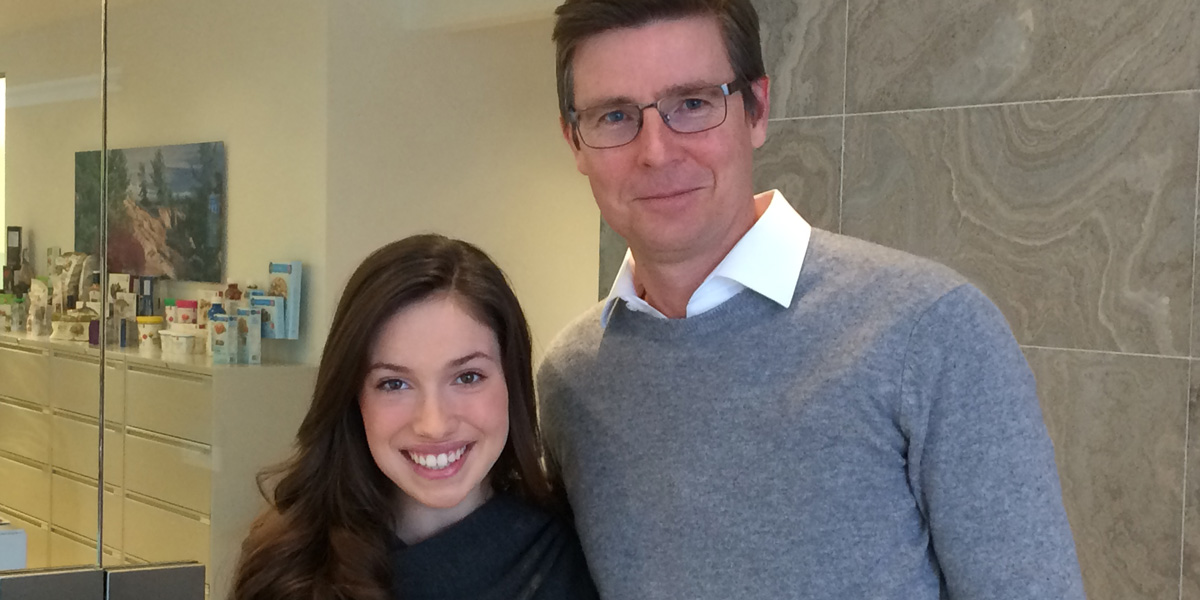 GMO labelling campaigner Rachel Parent met with Galen Weston Jr, executive chairman and president of the Canadian grocery giant Loblaw. According to Weston, "The drum beat is building" for mandatory GMO labelling.
Over 4,000 chefs have signed a petition urging the Senate to reject the DARK Act, which would prevent mandatory GMO labelling initiatives from being passed by states.
GMO Myths and Truths, the scientific case against GM crops and foods, is now available as a book in a condensed and updated version. In a review, the agriculture and sustainability writer Colin Todhunter calls the book "An essential citizen's guide to the truth about GM crops and food".
A mutiny by several EU states has forced the postponement of a vote in Brussels on relicensing a glyphosate weedkiller, which the World Health Organisation has found is probably carcinogenic. In a surprise development, Italy joined France, Sweden and the Netherlands in opposing a new 15-year licence for glyphosate at a meeting which had been expected to rubber stamp its reapproval. An article in The Ecologist calls the postponement "a good day for public health".
The World Health Organisation's cancer agency IARC classified glyphosate as a "probable" human carcinogen, but the European Food Safety Authority (EFSA) said a cancer link was unlikely. Now 94 scientists have published a peer-reviewed article supporting the IARC verdict and criticising EFSA over incorrect use of data, ignoring evidence of tumours in lab animals, and reliance on secret studies to come up with its verdict that glyphosate doesn't cause cancer.
Six environmental NGOs from five European countries have filed a formal legal complaint against those responsible for the assessment of glyphosate in Europe, for denying the cancer-causing effects of glyphosate and getting its European market license renewed.
Regional environment ministers in the Brussels and Wallonia jurisdictions in Belgium have said they will ban glyphosate.
A worrying three-quarters of the German population have in fact been contaminated by glyphosate, according to a study. The report analysed glyphosate residue in urine and concluded that 75% of the target group displayed levels that were five times higher than the legal limit of drinking water.
Amid the European row over the planned re-licensing of glyphosate, Europe's health and food safety commissioner Vytenis Andriukaitis has indicated that his directorate, DG SANTE, is exploring the possibility of full transparency for industry studies on pesticides.
A modest breakthrough in pesticide risk assessment in Europe has come in the form of a promise from the Commission to begin looking at the toxicity of pesticide co-formulants.
The scientists at the IARC, the World Health Organisation's cancer agency, have published a helpful Q&A on their classification of glyphosate as a probable carcinogen. They explain that "pure" glyphosate, as well as the complete herbicide formulations as sold and used, poses a cancer and DNA-damaging risk. Thus attempts to quell public and EU member state concerns by tweaking or banning certain co-formulants, like tallowamine, will not get to the root of the glyphosate toxicity problem.
A new market research report leaves no doubt as to the main cause of increased glyphosate use. The report shows that "genetically modified crops accounted for a 45.2% share in the global glyphosate market in 2012".
In a new science-based documentary film, scientists, veterinarians, and farmers explain how glyphosate is poisoning our plants, soil, and livestock. One interview is with a cattle farmer whose cows doubled their fertility rate when they were switched to glyphosate-free feed. The film also shows test data revealing high levels of toxic fusarium mould in GM feed.
Cultivation of GM crops looks to have hit a peak in the US as a soft international grain market pushes farmers to grow traditional non-GM varieties in exchange for special premiums.
A controversy about an GM banana study at Iowa State University (ISU) highlights public universities' reluctance to engage with students in critical dialogue. Several graduate students have raised critical questions about the claims made by ISU administrators and others that the GM banana study will save lives. But all defenders of the trial can do is accuse critics of being "anti-science".
Testbiotech has published a report which gives an overview of patents filed by large corporations for the use of gene editing and synthetic gene technology in food plants. DuPont and Dow Agrosciences are the corporations that have filed the highest number of patent applications for plants derived from the new methods. The report provides examples of plants and animals derived from these new methods of genetic engineering, and points to associated side-effects and risks.
An appeals court in Mexico has notified the Agriculture Department (Sagarpa) that it is not allowed to grant release or cultivation permissions for GM maize until a lawsuit brought by scientists, specialists and farmers to prevent GMO plantings is definitively resolved. The ban on GM maize in Mexico will continue at least until the end of the trial.
The developer of GM mustard, Deepak Pental, stands accused of manipulating facts and acting in contempt of Supreme Court orders on GMO field trials and biosafety requirements. In addition, scientist Sharad Pawar says that the comparisons of GM mustard's yield were not done with crops approved by the Indian Council For Agricultural Research and other concerned authorities: "Comparison has been shown with weaker varieties which provide the impression that transgenic hybrid is a better performer." GM mustard yields 10.4% to 27.5% less than other extensively tested non-GM cultivars.
A new mandatory GMO food labelling bill represents a commonsense compromise to inform consumers with clear labels while ensuring manufacturers aren't burdened by a confusing patchwork of state regulations.
Morando Soffritti, honorary president of the Ramazzini Institute in Italy, has explained why animal safety tests performed at the Institute on controversial substances in our food chain and environment are more rigorous than the tests conducted by industry to support regulatory authorisations of those substances. Soffritti spoke out after an industry backlash against his institute's study that found a link between sucralose and cancer.
The exciting new crops that are actually being used by farmers are almost all non-GM, writes Peter Melchett of the UK's Soil Association.
Doctors and researchers in Latin America say the widespread use of the toxic chemicals heavily promoted by the chemical and pharmaceutical industry to combat mosquitoes is not preventing the spread of Zika virus, but is putting at risk the health of the general population.
Monsanto's GMO business isn't growing in India. The Indian government has cut the company's GM cottonseed royalty fees by 70%. And elsewhere in the world where GMOs are approved, markets are saturated.
LOBBYWATCH
A USDA hotline is blowing up with complaints from government scientists about censorship of science, begging the question: Who does the USDA work for? Consumers and farmers — or Monsanto?
Jon Entine, a leading chemical industry PR operative who has written dozens of articles defending corporate interests, has attacked the Columbia University's Journalism School, stating that it "smeared Exxon", engaged in "advocacy journalism", and hired "an activist" to run the Journalism School. In response, consumer group US Right to Know called on Entine to reveal in full detail his funding and ties to the industries he defends in his writing.
A study by Purdue University claims that if US farmers switch to growing non-GMO crops, food will cost more, crop yields will be lower and more land will be needed to grow food – but the findings are bogus, writes Emily Cassidy of EWG.
The founder of GMWatch, Jonathan Matthews, replies to a bizarre series of attacks by a well-known troll.