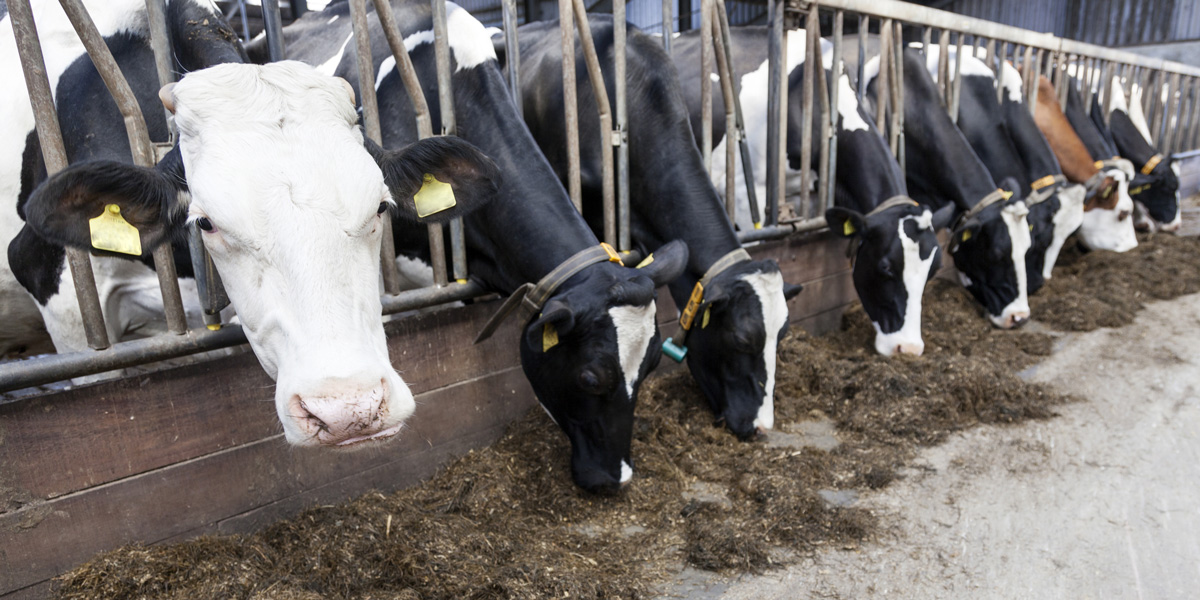 Scientific data and farm records indicate that the first commercialised GM maize, Syngenta's Bt176, was probably toxic to dairy cows over the long term. The data are analysed in a new peer-reviewed paper by Prof GE Seralini and the affected farmer, Gottfried Glöckner. Symptoms that appeared in the cows following the introduction into the diet of the GM maize included paralysis and death.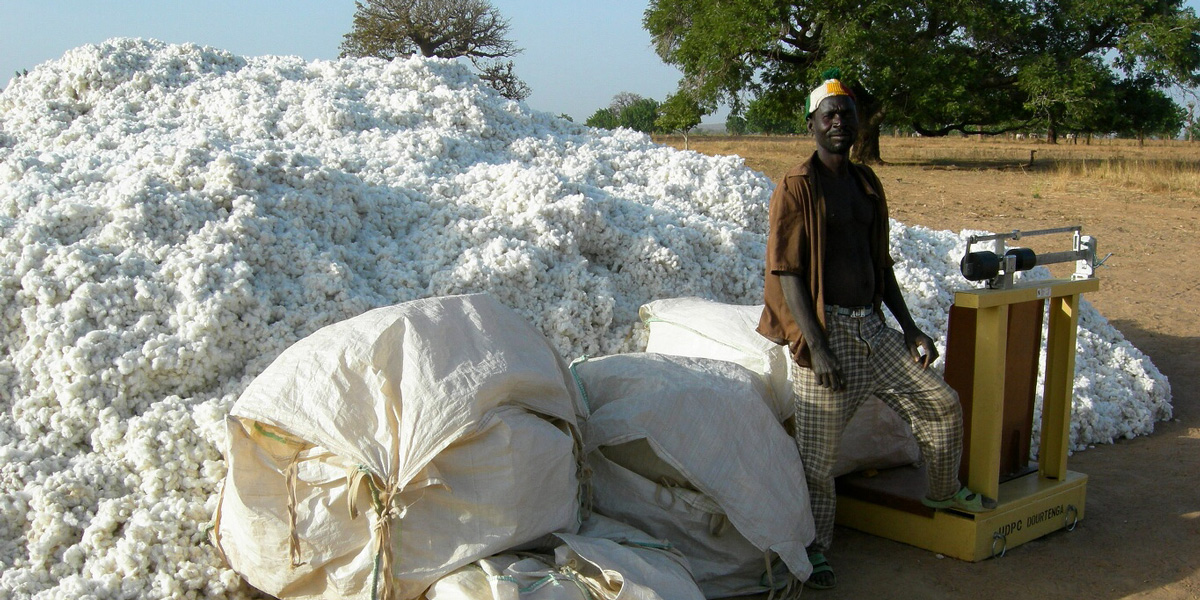 In a move that could help decide the future of GM crops in Africa, Burkina Faso has abandoned GM Bt cotton. The country has begun a complete phaseout of the crop, citing the inferior lint quality of GM cultivars. The authors of an important paper on the development, Brian Dowd-Uribe and Matthew Schnurr, explain the lessons to be learnt from Burkina Faso's experience.
The Gates Foundation-funded Bioversity International is investigating naturally beta-carotene rich bananas as a solution to vitamin A deficiency. There are plenty such bananas – showing that the GM beta-carotene-enriched banana that's being trialled at Iowa State University is not needed.
Like the hover boards of the Back to the Future franchise, golden rice is an old idea that looms just beyond the grasp of reality, writes Tom Philpott. A decade and a half since an article in Time claimed the rice "could save a million kids a year", it has yet to be planted commercially – but it continues generating bumper crops of hype. Philpott, environmental anthropologist Prof Glenn Davis Stone, and writer and academic Raj Patel discuss the topic in an educational and entertaining podcast.
New farmers have been recruited to keep Cornell University's failed Bt brinjal project on the rails as farmers who previously grew the crop are not interested in repeating the experience.
India's Supreme Court has sought an explanation from the central government on its proposed move to introduce GM mustard, cotton and corn in the face of a court-imposed ban on their introduction.
The efficacy of GM Bt cotton in resisting pest attacks has declined, the central government told the Delhi high court. As a result, royalties charged by a technology giant like Monsanto must also come down, it argued.
Farmer suicides in Punjab and Haryana after extensive pest damage to the cotton crop in 2015-16 has led to a swing in official opinion against GM Bt seeds. A committee appointed by the state governments to investigate is recommending a return to native varieties with better resistance to pests and disease.
BASF has halved its biotech workforce, closed test sites in Hawaii, India, and Puerto Rico, and cut its GMO portfolio. It seems as if BASF may have realized that it has been betting on a losing horse with the GM approach.
Residents in an Argentine town surrounded by GM soy are demanding protection from sprayed pesticides.
Protesters have successfully blocked a seed-processing plant in Malvinas, Argentina for over two years. Ciara Low spent three weeks living with the blockaders, and wrote an exclusive account of their struggle for GMWatch.
Biotech corporations have invested billions in a range of new "GM 2.0" technologies designed to redesign the world's germplasm and create new generations of GMOs. And powerful investors have no intention of letting tedious EU regulations get in the way of the profits they are now poised to reap – no matter what the laws actually say.
Fourteen scientists have published a consensus statement expressing concern over the health risks of exposure to glyphosate-based herbicides such as Roundup. The scientists say that the supposed safe limits for glyphosate set by regulators are based on outdated science.
The European Commission is proposing the reapproval of glyphosate for use in the EU for a further 15 years, until 2031.
Sixty-six Members of the European Parliament (MEPs) have written to Vytenis Andriukaitis, the European Commissioner for Health and Food Safety, to request that glyphosate is not re-approved in Europe. The MEPs cite a lack of transparency in the re-approval process as well as serious health concerns.
A new study shows that the acceptable daily intake (ADI), the supposedly safe level, for glyphosate is unreliable in terms of assessing the risks of the complete commercial formulations that we are actually exposed to. That's because the co-formulants and complete formulations were shown to have a far more powerful endocrine-disrupting effect at lower doses than the isolated active ingredient, glyphosate.
Thousands of acres of milkweed, the monarch butterfly larvae's only food plant, will be planted in the spring. But environmental groups say the focus on habitat isn't enough. The use of glyphosate herbicides, which kill milkweed in GM crop fields, must be curtailed.
Glyphosate is now the most widely and heavily applied weedkiller in the history of chemical agriculture in both the US and globally, according to a report published in the journal, Environmental Sciences Europe. GM crops account for 56% of global glyphosate use.
Glyphosate weedkiller – a probable carcinogen, according to the World Health Organisation's cancer agency IARC – was found in all of the 14 most sold beers in Germany.
More than 3,000 boxes of organic panty liners have been pulled from shop shelves in France and Canada after they were found to contain traces of glyphosate weedkiller.
A court decision has handed a victory to Dow Chemical's efforts to revive a World War II-era weedkiller and brought the next generation of GM crops closer to America's dinner tables. The 9th US Circuit Court of Appeals rejected the US Environmental Protection Agency's request to vacate its own scientists' 2014 approval of the Dow weedkiller known as Enlist Duo.
The practice of EU Commission health service SANTE of approving pesticides while important safety data are missing, the so-called "confirmatory data procedure" (CDP), is a case of maladministration, according to the EU Ombudsman.
Most of the meat that people eat comes from animals reared on GM feed – it's a case of a rejected technology sneaking in through the back door.
A Senate committee is moving forward on legislation that would prevent states from requiring labels on GM foods.
US presidential hopeful Hillary Clinton's ties with Monsanto continue to give US voters serious concern about what a second Clinton administration would do regarding the growing movement in America to label GMOs.
The Food and Drug Administration has issued a ban on the import and sale of GM salmon until the agency can publish guidelines for how it should be labelled.
The US government is considering boosting raw sugar imports as refiners face a supply crunch due to a trade spat with Mexico and rising cane demand as food makers use less GM ingredients, company and government officials said.
Fruit growers in British Columbia are planning to ask the government to de-register the GM Arctic Apple until further studies are done.
In January 2016 an editorial by Russian scientists was published in Critical Reviews in Biotechnology, declaring that previously published GMO safety studies have found no evidence of harm to living organisms. In response, Russia's National Association for Genetic Safety (NAGS) has released a statement signed by prominent scientists and activists, explaining why this paper does not confirm the safety of GMOs.
China National Chemical Corp., a state-backed company, has agreed to buy Swiss pesticide and GM seeds firm Syngenta for more than $43 billion in cash.
A report by the Argentine doctors' association, Physicians in the Crop-Sprayed Towns, names a mosquito-killing larvicide, pyriproxyfen, as a potential cause of the reported increase in the birth defect microcephaly in Brazil. Contrary to rumours, the cause is unlikely to be GM mosquitoes.
People who think pesticides might have something to do with the microcephaly outbreak in Brazil are being attacked as irrational conspiracy theorists. Claire Robinson takes a closer look at who's peddling the myths.
Claire Robinson looks at a Brazilian public health organization's reported denial of a link between pesticides and microcephaly.
Food and agriculture journalist Carey Gillam exposes how the front man of the Academics Review website and supposedly independent expert Bruce Chassy worked hand-in-glove with Monsanto to spin GM crops and their associated pesticides to the public.
The Genetic Literacy Project (GLP) has been accused of unethical journalistic practices after it published personal information about individuals opposed to GM food and changed the text of an article without the author's permission.
Steven M. Druker, JD, public interest attorney and author of Altered Genes, Twisted Truth, exposes the fictions fostered during the discussion with GMO proponent Robert Wager on TVO's "The Agenda".