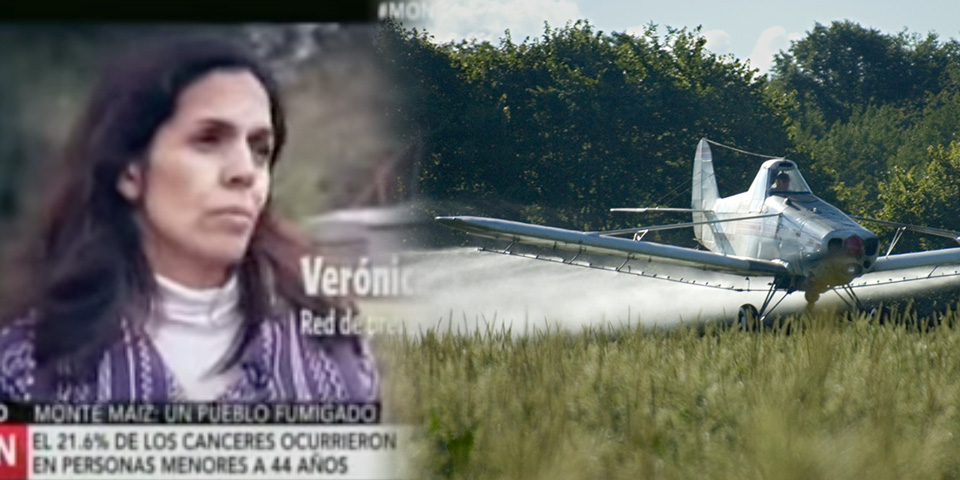 The Council of the Argentine town of Monte Maiz has unanimously approved an ordinance that sets limits on the spraying of pesticides and bans the storage of agrochemicals in the town. The town is in a region that grows GM herbicide-tolerant soy and maize, which is sprayed liberally with Roundup and other herbicides
A federal judge in Argentina has ruled that an unprecedented class action lawsuit, demanding a ban on the release of GMOs and their associated pesticides, can proceed.
The House of Representatives will vote any day now on the DARK (Denying Americans the Right to Know) Act, which would forbid states to label and regulate GM foods. Act now – tell your Rep to vote NO on HR 1599!
A new study shows that the Brazilian non-GMO soybean meal supply chain is more sustainable than the GMO soybean chain. Lower pesticide use and higher price premiums mean non-GM soy is better for farmers and the environment.
It is "premature" to declare GM foods safe due to "incomplete" scientific knowledge, finds report commissioned by Norwegian Environment Agency..
A new study that found that laboratory rodent feeds are highly contaminated with pesticides, toxic metals, PCBs, and GMOs, has been published by the journal PLOS ONE.
Glyphosate is "definitely genotoxic", says Prof Chris Portier, a co-author of the report by the World Health Organisation's cancer agency, which classed glyphosate as a probable carcinogen.
Just months after a group of scientists convened by the World Health Organization's cancer agency IARC decided glyphosate was a "probable" carcinogen, a group convened by the same organisation has decided that 2,4-D is a "possible carcinogen". 2,4-D is the GMO industry's herbicide of choice to kill glyphosate-resistant weeds, and new GMOs have been engineered to tolerate it, as well as glyphosate. So people who eat GMOs will be eating a probable carcinogen and a possible carcinogen!
Monsanto has commissioned an industry consultancy firm to review the report of the World Health Organisation's cancer agency IARC, which said glyphosate is a probable carcinogen. The firm has history of defending glyphosate using dubious arguments.
Glyphosate aerial spraying on illegal coca crops is expected to be banned in Colombia, but the story is not so simple as was reported and the government is already looking at "other products" to replace glyphosate.
Glyphosate has been found in German women's breast milk at levels above that allowed in drinking water in the EU.
The European Ombudsman has ruled that the European Food Safety Authority (EFSA) must no longer assume that universities are independent when choosing members of its expert panels. The Ombudsman recognises that universities are developing closer ties with industry and becoming commercial entities.
Rothamsted Research in the UK wasted £1 million of taxpayers' money on a failed GMO wheat trial. The researchers described the results of the trial as "disappointing". Meanwhile an agroecological non-GMO way of combating aphids in wheat was shown to work as long ago as the mid-1990s.
Good news from Brussels: Cibus's GM oilseed rape will not escape European GMO regulation and labelling.
GMO companies are experimenting with new genetic engineering techniques called "New Plant Breeding Techniques" – but their claims of precision and predictability are false.
The European public looks more favorably on cisgenesis, in which the genes of interest are taken from a closely related species or the same species, than transgenesis, in which genes from other species are used, according to a Eurobarometer survey. However, this is because the Eurobarometer survey failed to tell the whole truth about cisgenesis.
Lamb genetically modified with jellyfish protein may have been sent from Paris lab to abattoir after a dispute between researchers – and ended up on someone's plate.
Campaigners who celebrated when the moratorium on GMO planting in Maui passed in November are now vowing to keep fighting after a judge invalidated the ban. The ruling means the county law does not supersede state and federal laws that allow GM crops.
Rocker Neil Young has donated $100,000 to a fund devoted to defending Vermont's GMO labelling law from legal challenges.
Retailers would have to identify transgenic salmon as genetically engineered under a bill approved by the Senate Appropriations Committee.
Restaurant chain Chipotle is considered by Americans to be more trustworthy than McDonald's, according to a new study. Chipotle's Corporate Social Responsibility programme includes helping local farmers and getting rid of GMOs from its foods.
The new movie Jurassic World offers more than a few lessons relevant to GM and the state of our world, as well as the "dinosaur" rules of risk assessment employed at the USDA, writes Rachel Smolker in Truthout.
Bt cotton, which was surreptitiously introduced into Pakistan in 2005, is proving a disaster than a boon to the country's strategic crop, with new pests emerging and production falling.
Farmer suicides increase with the area under Bt cotton in rain-fed areas of India, a new study shows. The study had led The Hindu newspaper to conclude that Bt cotton cultivation "is a risky affair for Indian farmers practising rain-fed agriculture".
With 2,568 farmers' suicides during 2014, the Bt cotton-growing state of Maharashtra recorded the highest number in the country, though activists pointed out that the real figure is 4,004.
Just like the financial system before the 2007-8 crisis, the GMO agriculture system is fragile and unstable, according to investment expert Mark Spitznagel and risk expert Nassim Nicholas Taleb.
LOBBYWATCH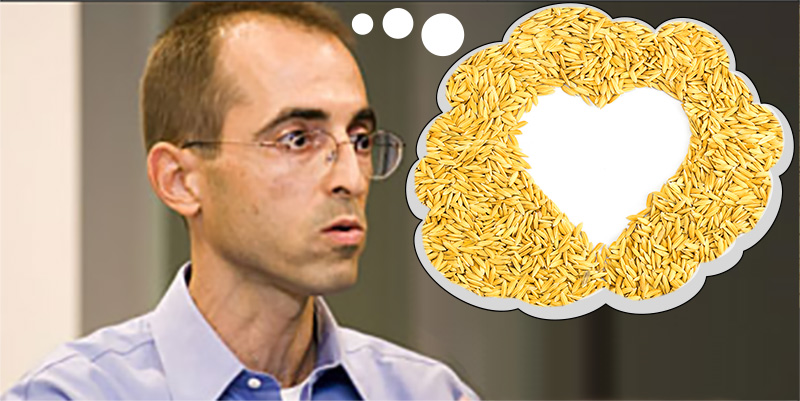 The journalist William Saletan's indictment of GMO critics is being promoted by the GMO lobby. In the first of a three-part series, Claire Robinson looks at his arguments on golden rice.
The science is still out on whether golden rice is actually the boon it's claimed to be, writes Robert Greer in a reply to William Saletan's attack on GMO critics.
The Coalition for Safe Affordable Food, a biotech industry-backed group, misled a woman into thinking she was supporting GMO labelling when in reality she would have supported legislation to ban mandatory labelling.
The public doesn't trust the BBC to report GMO issues in a fair and unbiased way, a new survey shows. The survey follows a BBC Panorama programme which many felt was little better than a GMO promotional.
The UK Royal Society wants us to take its word that GM crops are safe and healthy – but it refuses to retract its errors, apologise to those whose reputations it has impugned, or enter into scientific debate on the topic, writes attorney Steven Druker.
A new report, "Spinning food", investigates how Big Food and agrochemical corporations are deliberately misleading the public - and reporters - on facts about industrial agriculture and organic and sustainable food production.