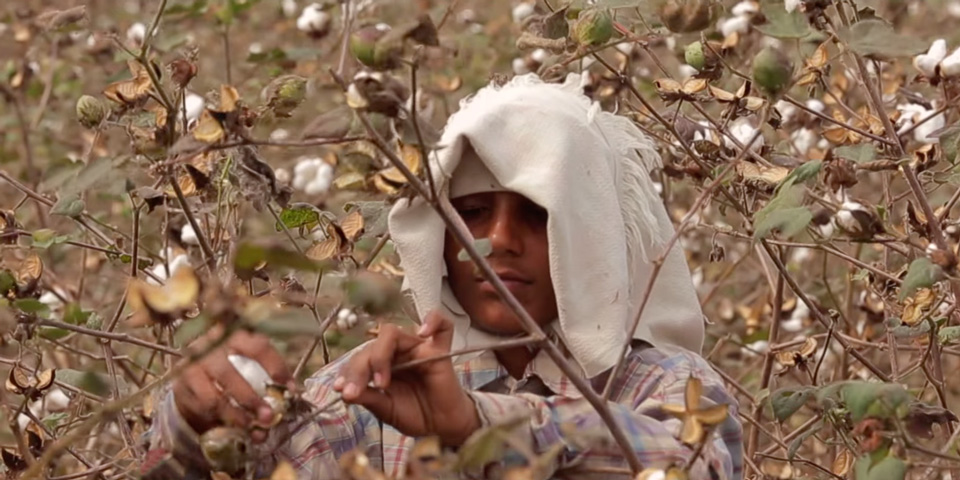 An important new study deconstructs the false hype around Bt insecticidal cotton in India. Bt cotton was introduced in 2002. The study found that by 2013 insecticide use was high – back to 2000 levels; yields have plateaued; and farmer suicides have increased in rain-fed areas, correlating with Bt cotton adoption.
The Maharashtra government has decided to put a hold on confined field trials of GM crops after receiving objections from institutions and individuals.
Farmers are selling GM brinjals (eggplants/aubergines) in Bangladesh's markets without labels, in violation of an obligation imposed by the National Committee on Biosafety.
Cuban authorities said that the island has no plans to open up to the controversial use of GM seeds. Although some tests with GM crops were carried out in 2011, the country has no plans to resume them.
Pope Francis has criticized both GMOs and pesticides in a major environmental report. He said the spread of GM crops "destroys the complex web of ecosystems, decreases diversity in production and affects the present and the future of regional economies". He also called for the financing of independent research to study GMOs.
Laboratory rodent feeds are highly contaminated with pesticides, toxic metals, PCBs, and GMOs, according to a new study soon to be published in the journal PLOS ONE. The study casts doubt on claims of safety drawn from hundreds of thousands of animal feeding trials performed for regulatory approvals of pesticides and GMOs.
Prof Christopher Portier co-authored the World Health Organisation's IARC report that concluded glyphosate is a "probable" carcinogen. On the morning of 15 July he will speak at a public meeting in London about the IARC's finding. Dr Robin Mesnage, co-author of the only long-term feeding study on a GM glyphosate-tolerant maize, and GMWatch's Claire Robinson will also speak.

France will ban glyphosate herbicides from self-service domestic sale and Swiss and German retailers are already removing the products from their shelves.
The World Health Organization is set to examine 2,4-D herbicide for cancer-causing potential, less than three months after the group classified glyphosate as "probably" cancer-causing. GM crops tolerant to 2,4-D have been approved in the US.
German beekeepers have called for a nationwide ban on cultivating GM plants. But the beekeepers' demand could bring them into direct conflict with Europe's new GMO cultivation opt-out law, as experts warn that such bans may not be legally solid.
Faced with a possible shock rejection of TTIP by MEPs, Brussels simply cancelled the vote – and now Washington is moving swiftly to speed up the unpopular trade deal.
A new study finds the toxin in GM Bt corn is having little impact on the crop pest corn earworm (Helicoverpa zea) - consistent with predictions made almost 20 years ago that were largely ignored.
African NGOs and farmer organisations have strongly condemned the go-ahead given by the South African GMO authorities for Monsanto to commercially sell its GM "drought tolerant" maize seed for cultivation in South Africa. According to the groups, there is no evidence showing that the drought tolerant trait even works. The GM maize (MON87460) has not undergone proper risk assessment anywhere in the world and has no history of safe use.
Burkina Faso will phase out the use of Monsanto's GM Bt cotton seeds over the next three years, due to poor yields and low quality cotton fibre.
A number of other African countries are on the verge of allowing their first cultivation of GM cotton. But African leaders and cotton producers need to take a close look at how GM cotton has fared in South Africa and Burkina Faso to date, with farmers experiencing crippling debt, appalling market prices and a technology prone to failure, writes Haidee Swanby of the African Centre for Biodiversity.
Representative Mike Pompeo has introduced a newly revised GM food labelling preemption bill, which has been greatly expanded to not only prohibit labelling of GM foods, but also to make it unlawful for states or local governments to restrict GM crops.
The US packaged food company Diamond Foods Inc is moving its US sales to Non-GMO Project Verified in response to consumer demand. Other food companies are also rushing to remove GMOs from their products.
A judge has found the Jackson County Oregon GMO ban is not pre-empted by the state's "right to farm" law, thereby allowing the ordinance to become effective.
American public interest attorney Steven Druker has challenged Monsanto to find any inaccurate statements of fact in the new book he has written exposing the risks of GM foods and the misrepresentations that have enabled them to permeate world markets.
Monsanto is thinking of changing its name and setting up in the UK if its proposed merger with Syngenta goes ahead.
Biotech entrepreneur Jonathan Jones wants to dismantle safety testing and assessment for GM foods, based on the argument that nature herself genetically engineered the sweet potato. GMWatch's Claire Robinson explains why his logic doesn't stand up.
BBC's Panorama programme on GMOs rightly attracted derision for its outrageous pro-GMO bias. GMWatch exposes some of the programme's major journalistic failures.
A new GM corn is claimed to solve nutrient deficiency in poultry diets – but a non-GMO solution is already available.
New research shows nitrogen-fixing bacteria living in the leaves of poplar trees could provide natural fertilizer for wide range of crops. The finding shows that attempts to genetically engineer non-nitrogen-fixing crops to try to make them into nitrogen fixers are unnecessary.
Non-GMO-fed birds stayed healthy in the avian flu epidemic – but will be culled anyway, according to livestock nutrition advisor Howard Vlieger.
Growing organic food can be significantly more profitable than traditional farming, netting organic farmers 22% to 35% more than their conventional counterparts, according to new research.